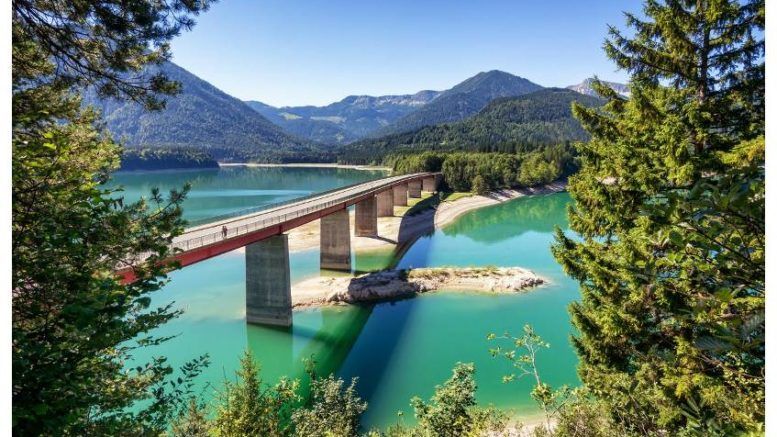 From Rugen to Lake Constance, from the Thuringian Forest to the French border - Germany is a single road trip. Because countless fantastic roads lead through the whole country. We present the most beautiful routes for your next holiday.
1 Once through the Alps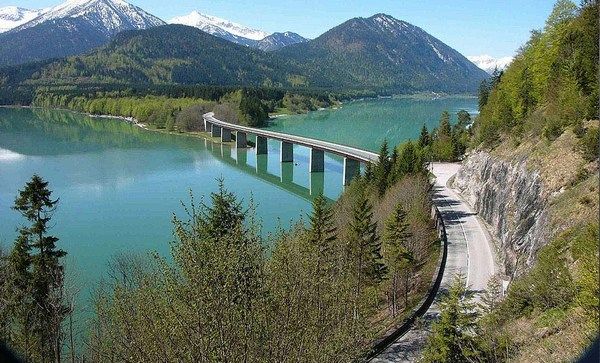 Those who love the Alps will enjoy these 450 kilometers: theGerman Alps Road from Lindau on the Lake Constance to the Königssee winds through beautiful mountain landscapes. Just when everything is green, the route turns out to be a real millennium.Here you can see everything: picturesque alpine pastures, majestic mountains, dense forests, glacial lakes. In between are pretty cities like Bad Tölz, the idyllic Allgäu, the Tegernsee or the Chiemgau. Where you should stop on the way: 1. At the turquoise-blue Sylvenstein reservoir, where you can swim wonderfully. 2. At Schloss Neuschwanstein - if you are striking with tourists crowds. 3. In Nußdorf am Inn, which in 2004 was voted the most beautiful village in Europe.
2. From castle to castle
castles have their own charm, also because they invite to a time trip. It is true that on Burgenstraße almost 1200 kilometers long, a historic building joins the next. More than 90 castles are on their way from Mannheim to the Czech capital Prague. You can see medieval towns, magnificent castle grounds and impressive castle walls and experience a piece of German as well as Bohemian history. Where to stop on the way.................................................