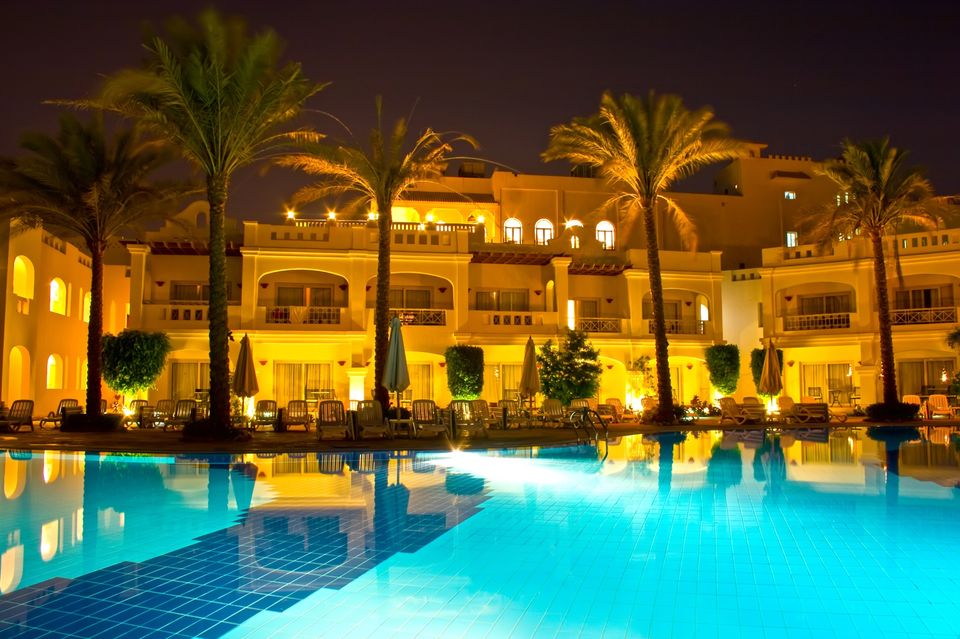 International travel has remained steady over the last several years with 10,208,545 people flying overseas during the first quarter of 2016. Additionally, 9,969,245 people traveled to Mexico and 2,696,527 traveled to Canada, according to the National Travel and Tourism Office which is part of the United States Department of Commerce. Approximately 37 percent of these people primarily traveled for business reasons while the rest traveled for more personal reasons. If you are planning international travel, then you will probably need a hotel while you are gone.
Here are the top 8 sites for finding an international hotel.
goSeek
Clem Bason, former president of Hotwire.com, is CEO of goSeek. This review site is unique because it shows you the rates from their competitors including Hotels.com, Agoda.com, Travelocity, Hotwire and others. It also allows you to easily declare if you qualify for popular discounts including AAA, student, senior and others.
Hotel Power
Industry leader Global Travel International operates Hotel Power. The photography on this site for many hotels is stunning allowing the traveler to see where they will be staying. This site also offers many hotels at various price points so users can determine which upgrades best fit their needs. Travelers can pay a small membership fee to sometimes get even better rates.
All the Rooms
All the Rooms brings together results from over 400 different providers offering you many different choices in accommodations. You can stay in a hotel or choose to stay in a private home. Users can also choose to search two or three providers, like Hotwire, Expedia and Priceline, at once to see who has the best price. Travelers can also view possible locations on a map helping to ensure you stay close to your action.
Jetsetter
If you want only lavish accommodations, then Jetsetter may be the right choice for you as they feature five-star accommodations at various locations around the globe. This site relies on 200 travel-savvy journalists who have visited each site. Accommodations are described as royal, posh or brilliant based on the journalists' recommendations. Each day, the company also offers a unique travel deal that may be up to 40 percent off the regular price. All bookings are done through Trip Advisor.
HotelsCombined
HotelsCombined searches over 300 providers including el websites from around the world, including Booking.com, Expedia, Hotels.com, Agoda, Venere, LateRoom bringing you the best international hotel deals. This site also creates a list of 18 hot deals everyday for those who just know they want to get away. If you look at a hotel but cannot make up your mind, then easily save the hotel and look at it again later. They will also refund the difference if you find a better price.
Venere
European based Venere also owns United States based Hotels.com. The difference is that you get much better property descriptions with Venere. These descriptions include bullet points so you can read about the property in a flash. Their platform is incredibly easy to use.
Hostel World
While Hostel World's primary focus is on hostels, this easy to use site offers many smaller hotels, especially in Europe. If you are looking for budget accommodations, then this may be the right site for you. Their regularly published newsletters are great for letting you know about unique places to stay and events that you will not want to miss.
Bookings.com
Bookings often returns more than four times as many results as other similar sites. This is particularly true in Asia. The filters allow you to move to looking at actual hotels very quickly.
While all of these review sites can give some good insights, its best to also call the hotel directly and also see if you can get personal recommendations from other travelers over social media and forums. Some hotels utilize hotel reputation management software that helps them to monitor and manage online reviews. While the reviews are generally reliable, it's always best to do verify the information from other sources.
When it comes to reservations, there are three ways to book international hotels. You can book through a search engine or use a travel agency. The cheapest way is often to call the hotel directly. Often times, they have to pay the other two options up to a 20 percent commission. They will often pass some of the savings directly to you when you book directly.