Most of the pet owners would agree that any trip/vacation is incomplete without their furry friend and travelling together only doubles the fun. So finally we were  able to take our furball along to a road trip leading to Pushkar. Since it was Logan's first ever trip ,his excitement was above par. We started our ride from Delhi by 7 in the morning and the ride was smooth and hassle free ,  full of picturesque sights ahead of us. We took few stops enroute so that Logan doesn't go uncomfortable all the while sitting at the back seat - wait when I think of it , throughout the trip Logan had his head stuck out of the window and taking in all the air he could ha ha (p.s - rest be assured he was being watched by myself all the time to ensure he is safe while he enjoyed the ride).
While cruising through the highways you will find n number of dhabas and foodhalls alongside to fill up those tummies - you know food always makes it better . So we did take a pitstop after Neemrana and grabbed a couple of burgers and drinks to the go as we wanted to eat our breakfast together with Logan as usual ( sad part: most of the eateries here don't allow pets). Logan had his share of dog food and snacks to pump his energy throughout the trip, let me add this - he love taking naps but during the trip not once did he think of naps and was jumping and rolling around which was quite a sight for us.
So after almost 8 hours of wonderful hassle-free drive we reached Pushkar around 3 PM covering over 400 Kms.Our first stay was at The Countryside Resort near Choti Basti in Pushkar, which was a sight to behold with its unique hut style cottages accompanied by a balcony and a sitting porch. The walls depicted traditional Rajasthani lifestyle with fields , ladies dressed up in ethnic wear , gents in their "Pagdi"; kind of narrating day to day story of their lives.
The sight became more and more prominent once the blue sky crowded with pure white clouds surrounded the open roof of the porch and we sat there taking it all in for it was too elegant to miss.
The bedroom had an attached balcony giving a wide view of agricultural fields and the mighty Ratnagiri hills beholding the Savitri Temple.
What better than a bedroom with a sunset view where you can enjoy your evening chai/coffee whilst you wonder how beautiful life is at the moment and wishing if you could join the birds drifting away at the horizon into the reds,yellows and oranges.
Being in a city like Delhi , we personally craved for some peace and quiet in our lives. And when we had it in front of us, we did not want to waste a moment to explore more of it. So we took off for a long evening walk with Logan . The weather got cozy and cold by evening and we got a blissful uninterrupted sleep over the night.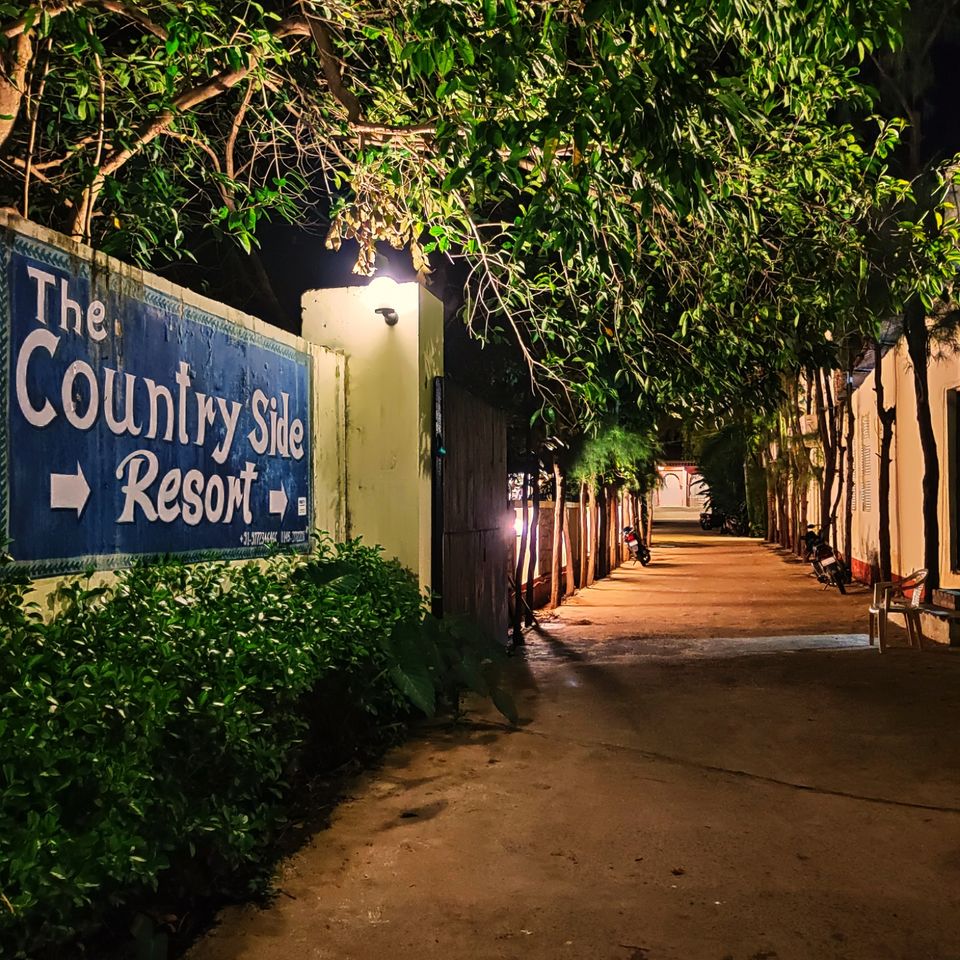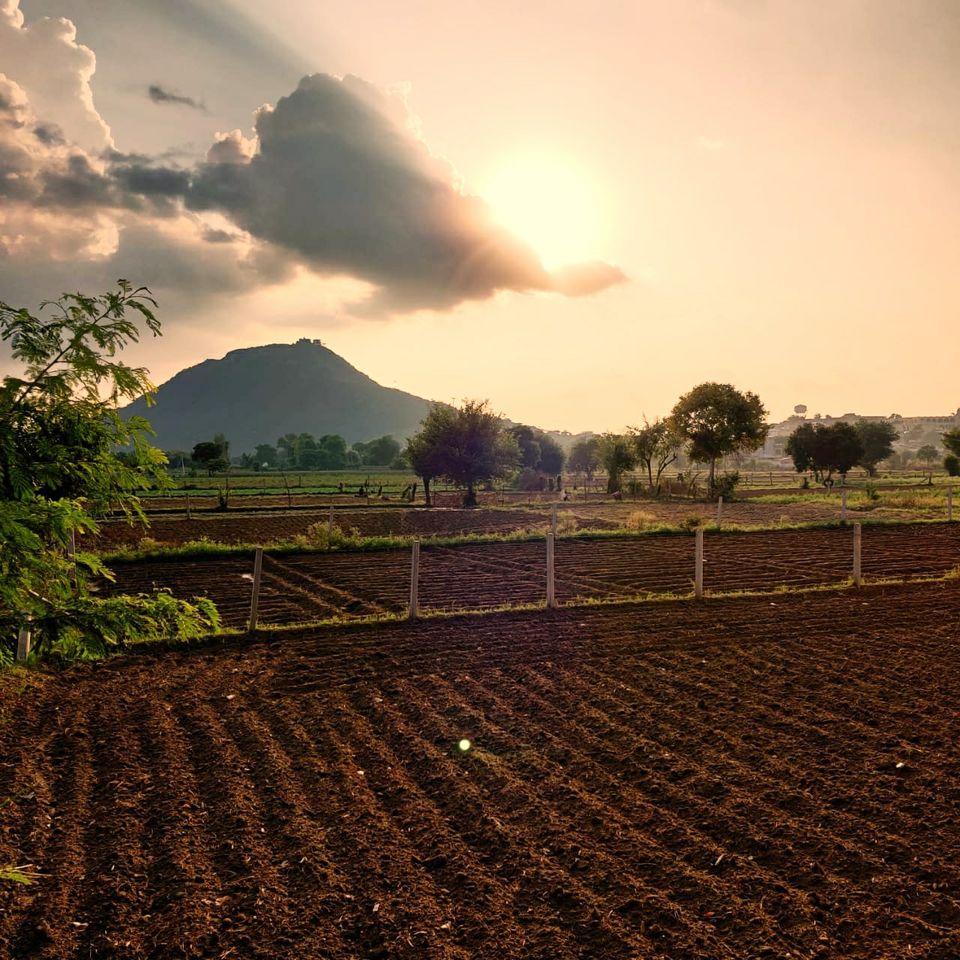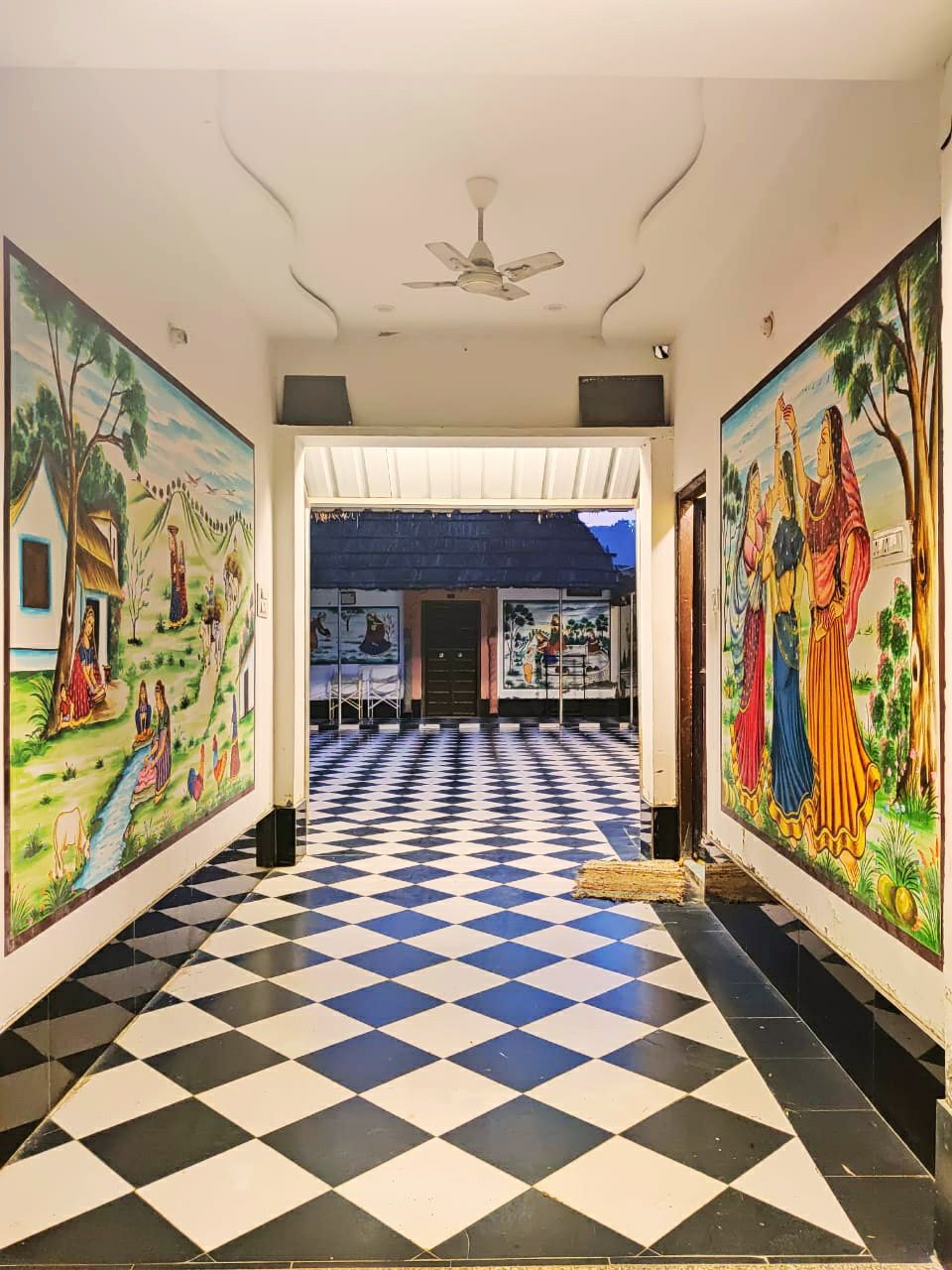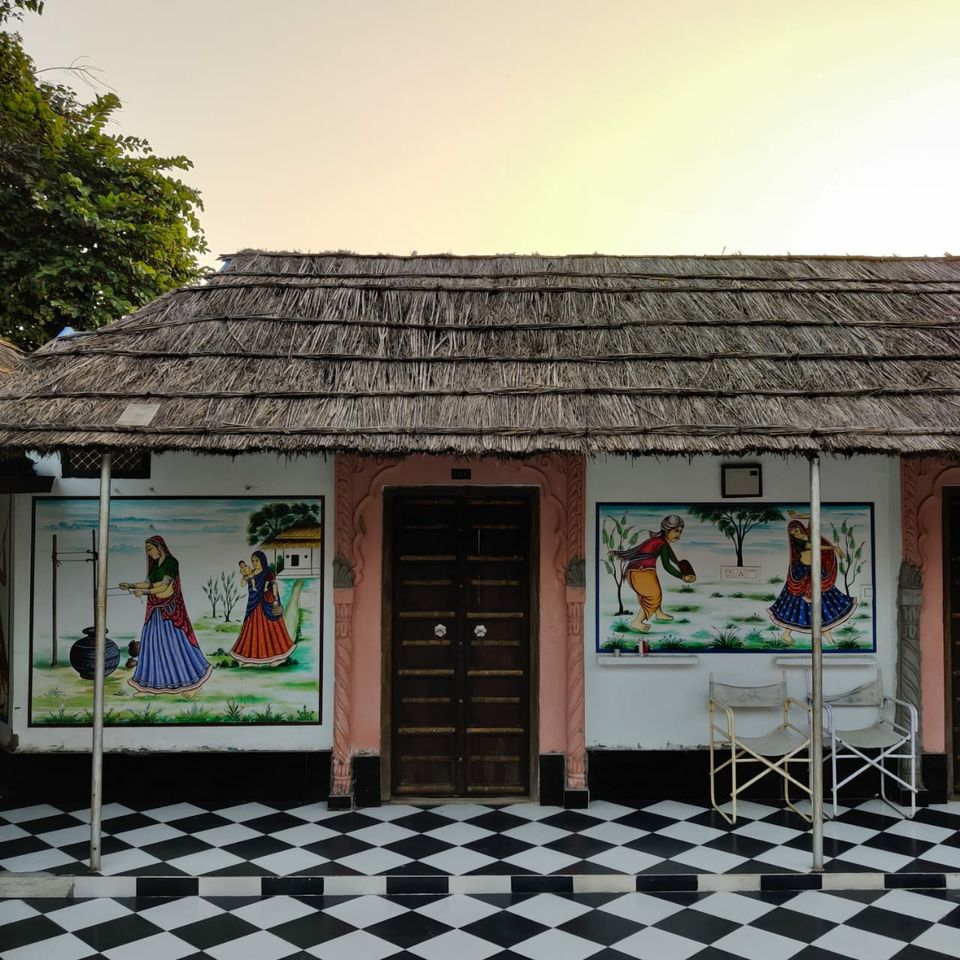 Nothing beats the feeling of being on a trip and waking up all fresh and alive after a relaxing long sleep. It was 6 in the morning and there he was -Logan, jumping all over the bed and occasionally trying to wake us up so he could go out and play.
The mornings were so appealing that we didn't miss our early morning walks even for a single day while we were there. The mornings were as refreshing as a cup of tea/coffee , getting you wide awake and you realise this is how it is done - birds chirping, blooming flowers, people in fields already on their jobs, women picking out veggies for the day straight from the fields, the fresh dew prevailed throughout the ground and overall there was this enchanting aroma in the morning breeze - I doubt if it can be explained in words.
The resort provided a simple and light yet fulfilling buffet for breakfast that too at a nominal cost. We spent a good amount of time enjoying our breakfast outdoors with a pristine view and mild sunshine. The resort provides seating arrangements in the lawn to enjoy meals, which is quite impressive as the setup is quite naturistic and unique from the regular eateries.
The resort provides a gorgeous and cozy pool for the inmates and we could not resist to try the same , so we hit the pool before heading out to the streets again. We spent almost 1-2 hours in pool without even realising.
Post the powerful start to our day, we decided to hit the main spots in Pushkar which included visit to the only Brahma Temple in the world. The temple has got a lake in the premises which is considered to be paragon for completing the religious rites and post cremation processions. A dip in this holy lake is considered to cleanse one's sins and provide protection from skin diseases . The lake has got a good amount of marine life which is clearly visible from the lake shoreline.
Along the stretch from the temple starts the huge Pushkar market where you can find plenty of shops with unique and defined items to take home - garment shops, fresh spices , household items, traditional crockeries , fancy and royal home decor items, traditional and antique model swords , Sterling silver jewellery, handmade jewellery ,wooden jewellery, authentic jute bags , and not to forget the Attar (aka Ittar) shops - providing a whole new world of scents and oil based natural perfumes with flavours and combinations which is very unique from the common ones we get in cans. We got 3-4 types of these mystical scents including some of the pushkar special combo scents. the prices are quite nominal and also the packaging is quite compact and in ready to use roll on miniature bottles.  Not to forget the wide range of cafe and rooftop restaurants providing the local delicacies as well as western cuisines.
One can spend 2-3 hours without even realising as the market stretch grows colourful towards dusk and provides a lot for your naked eyes to cherish. After spending 3-4 hours in the streets we called it quit for the day and walked our way out towards the resort.
Thankfully Countryside resort provides a very good range of traditional delicacies to sooth the tummy post such an engaging day (P.S - malai kofta and dal fry is a must try, one of the best we have ever had).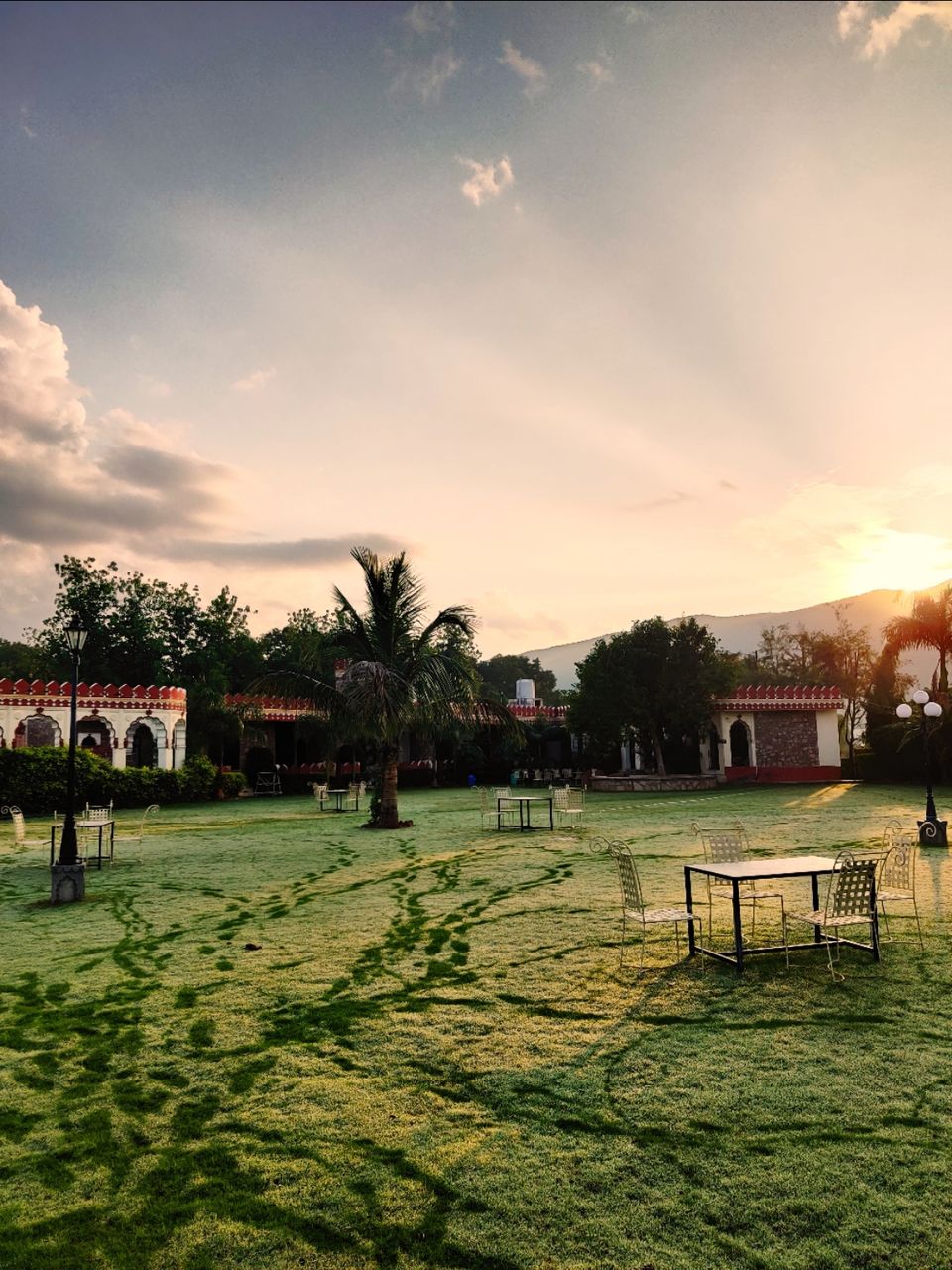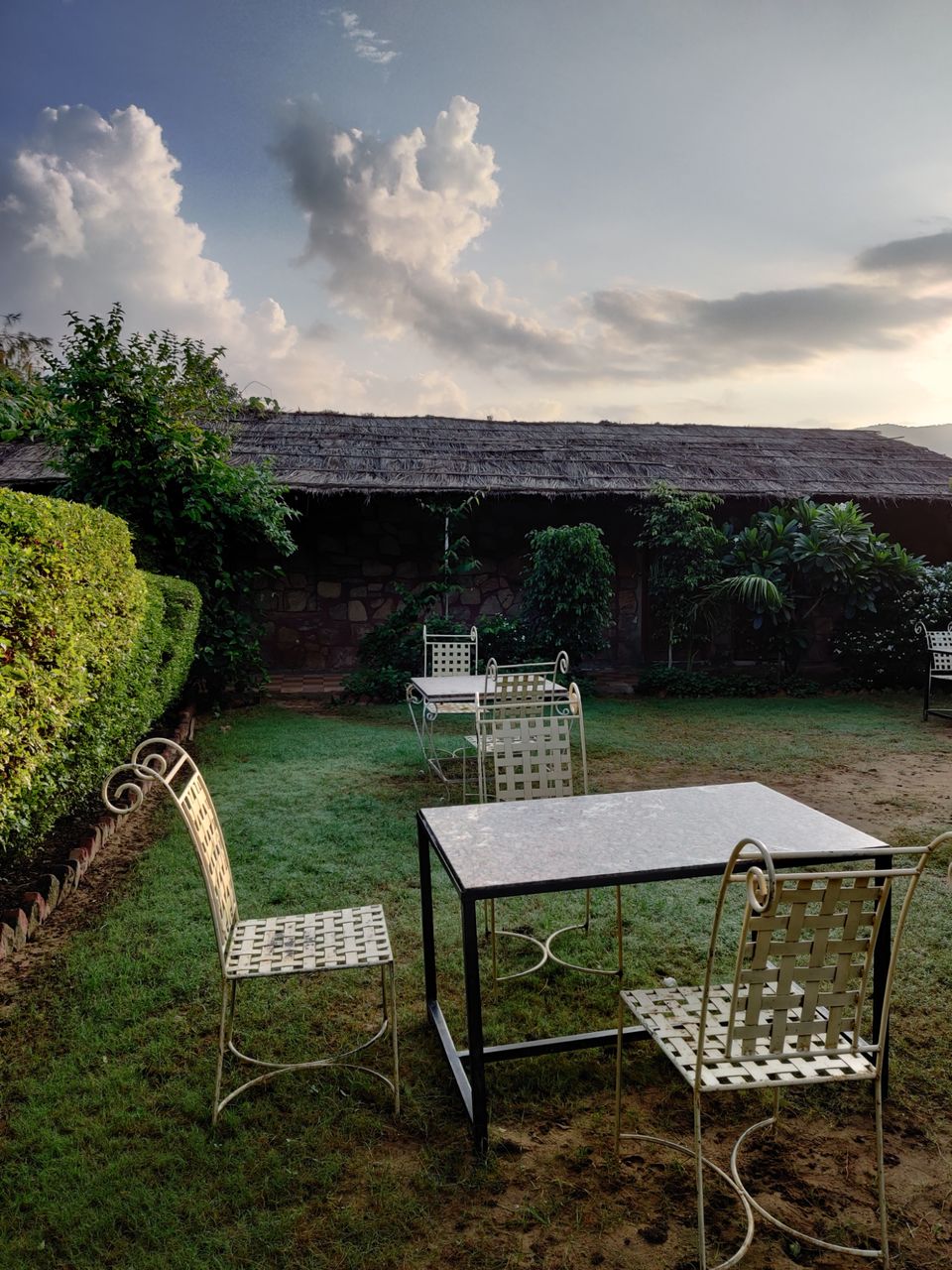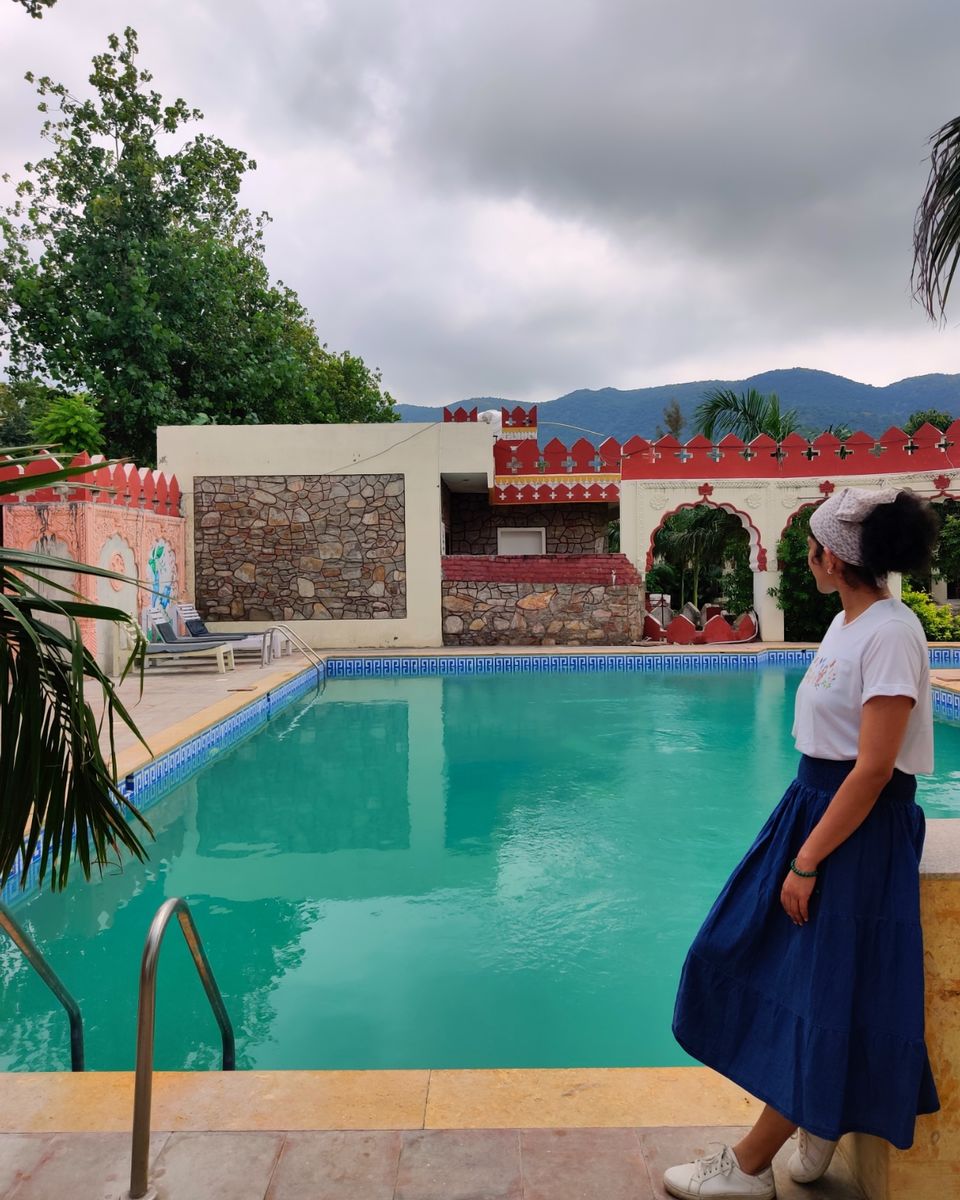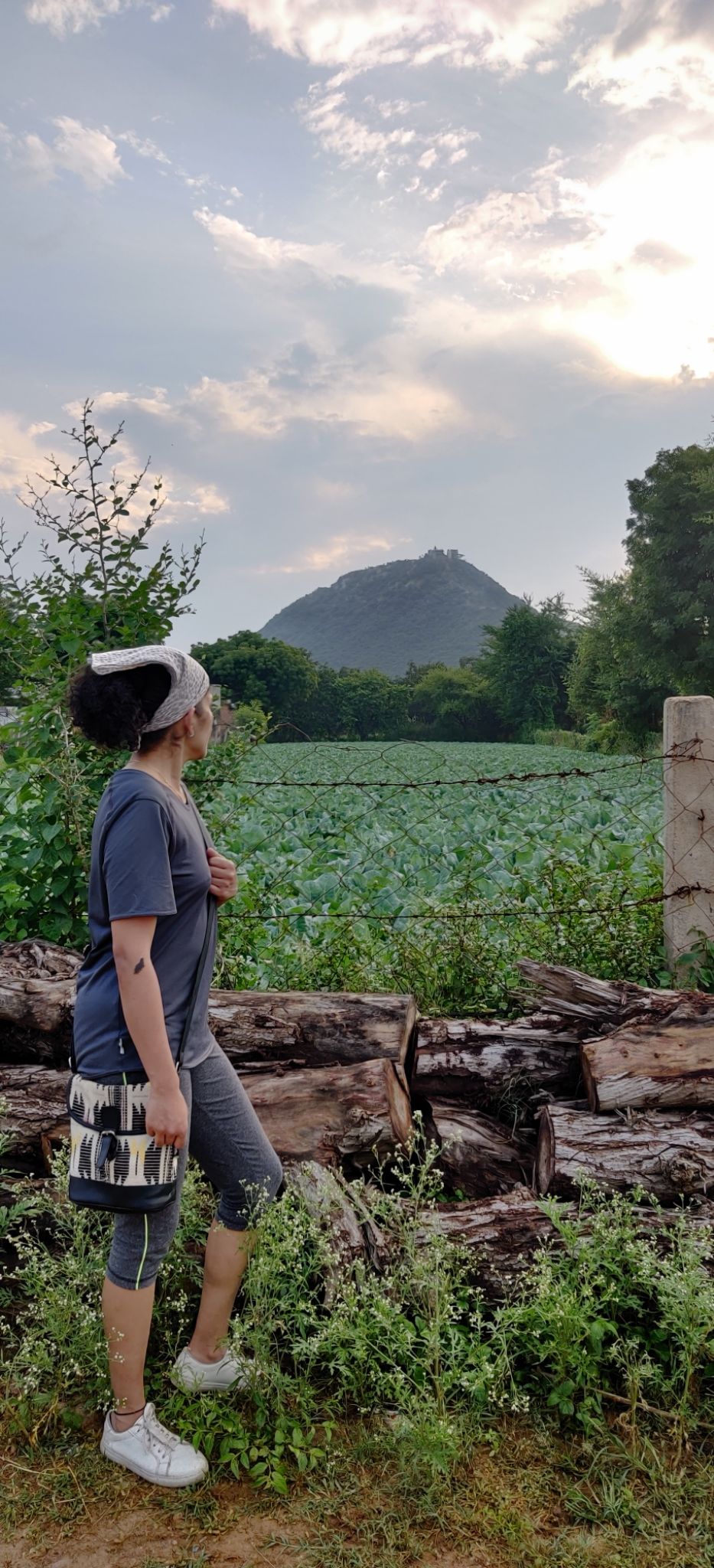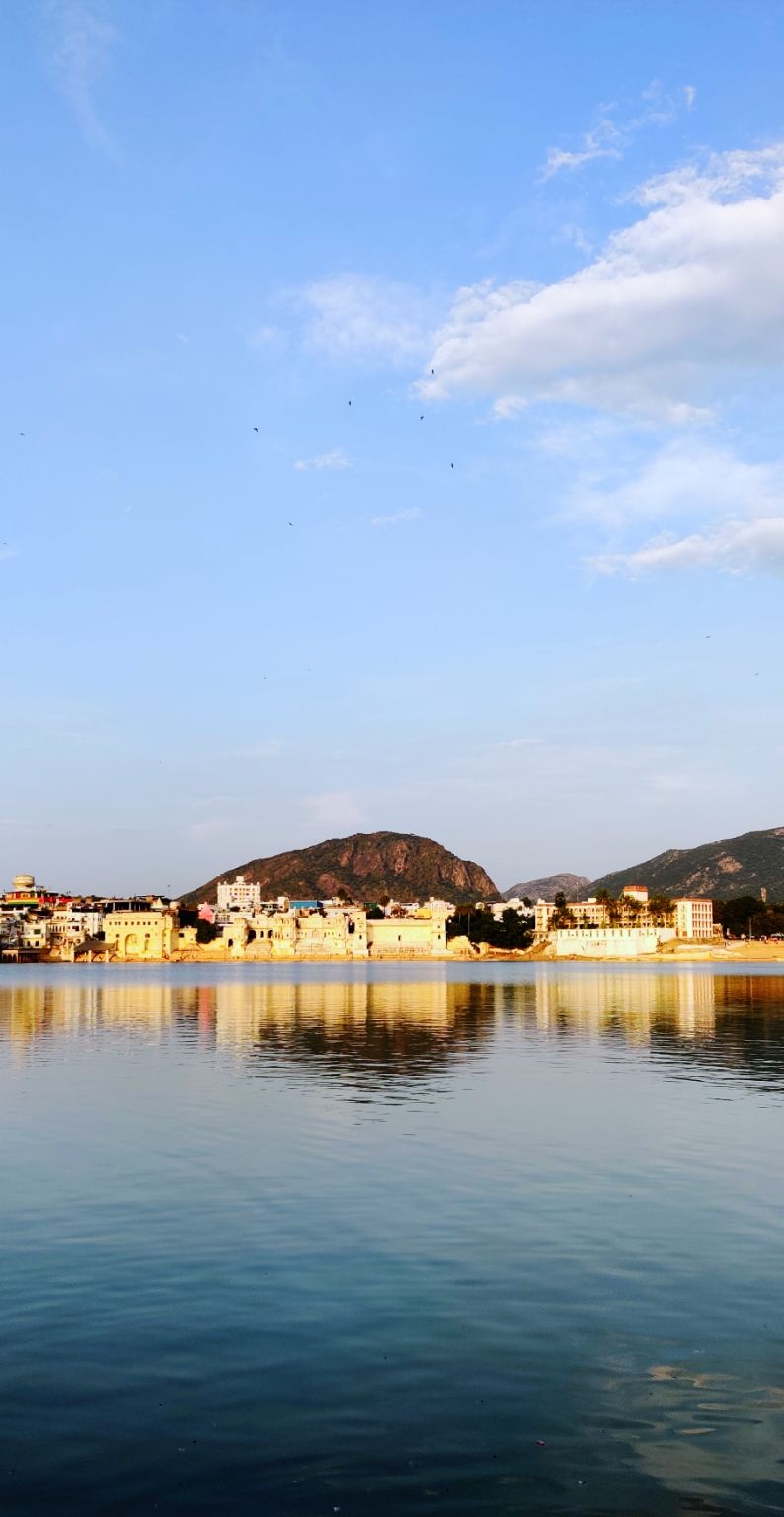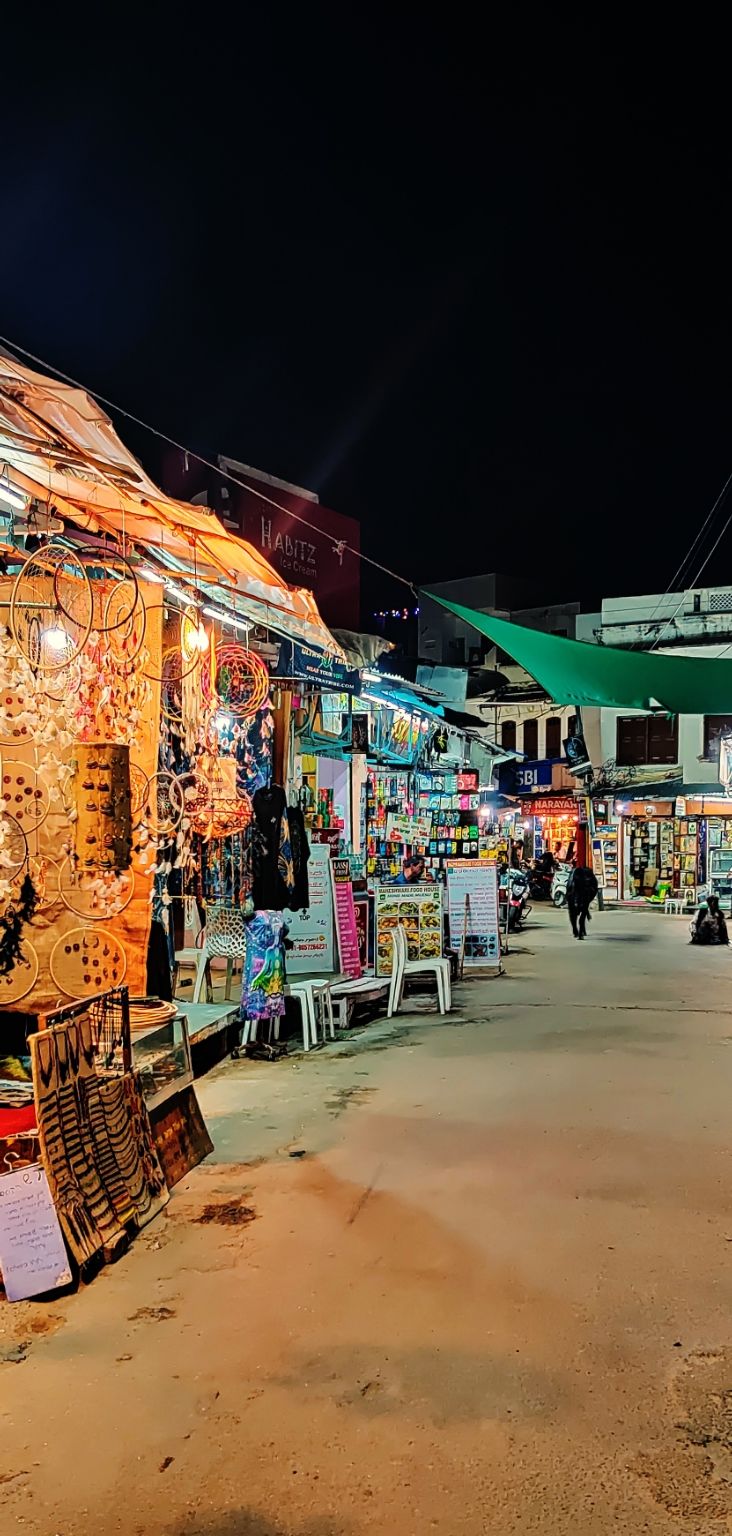 It was the third day of our trip and we checked out from the Countryside Resort, only to explore the Pushkar Rajwara Resort.
The second resort was only 20 minutes away from the first one and was equally beautiful. As we entered the resort there was someone special to greet us - Lucy the lab; she made sure she greeted everyone who came into the resort. Not to forget Logan was head over heels for her.
The resort had a huge lawn , a pool and infact play area for kids. We got freshen up quickly as we wanted to take Logan to the desert this day. We drove to the nearest one only to find out that only way to reach the desert is through camel rides and carts. Though there were jeeps available but Logan was not willing to get into one of those so we had to drop the plan and returned to the resort.
We spent all day outdoors with Logan and he had a great day running around the birds, chasing butterflies and peacocks, playing with Lucy and exploring the new place. Its amazing how we could lie down there right on the green ground and relax doing nothing but enjoying the bright blue sky , taking in the view and being thankful for the moment.
As the day passed, we got into our cabins and enjoyed a scrumptious meal and cribbed over heading out back to Delhi the next day.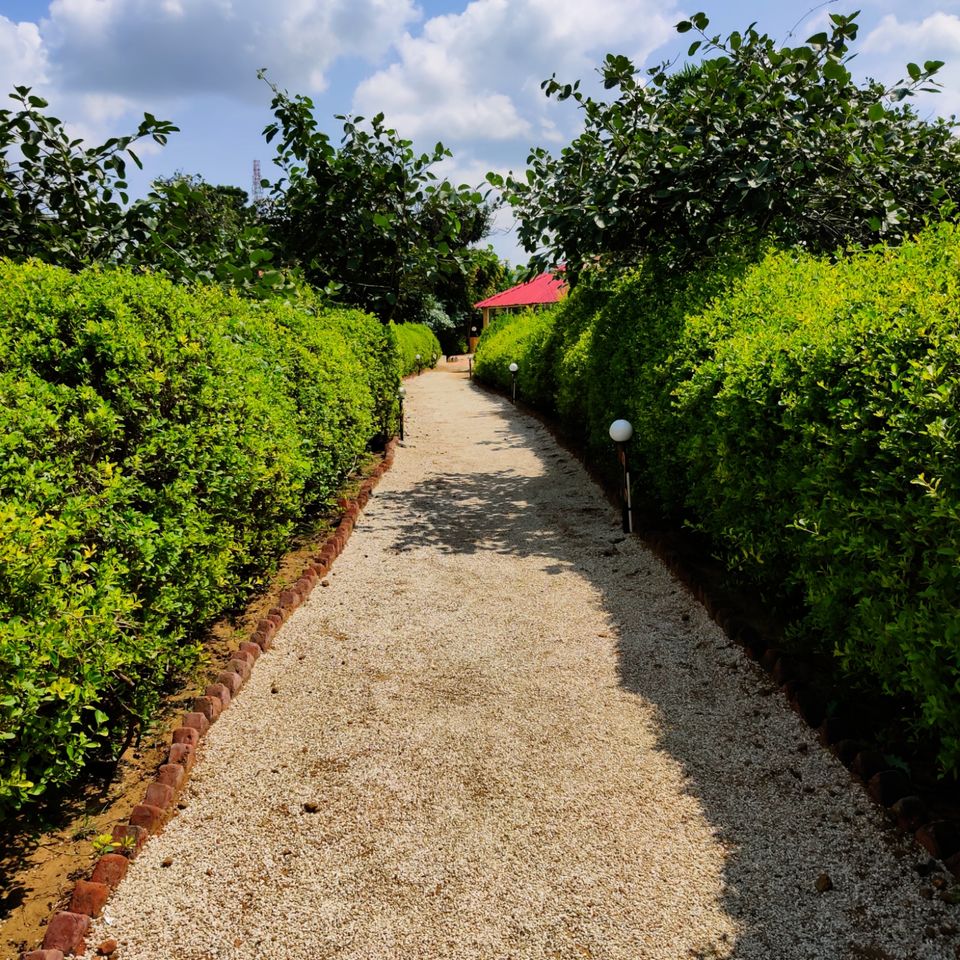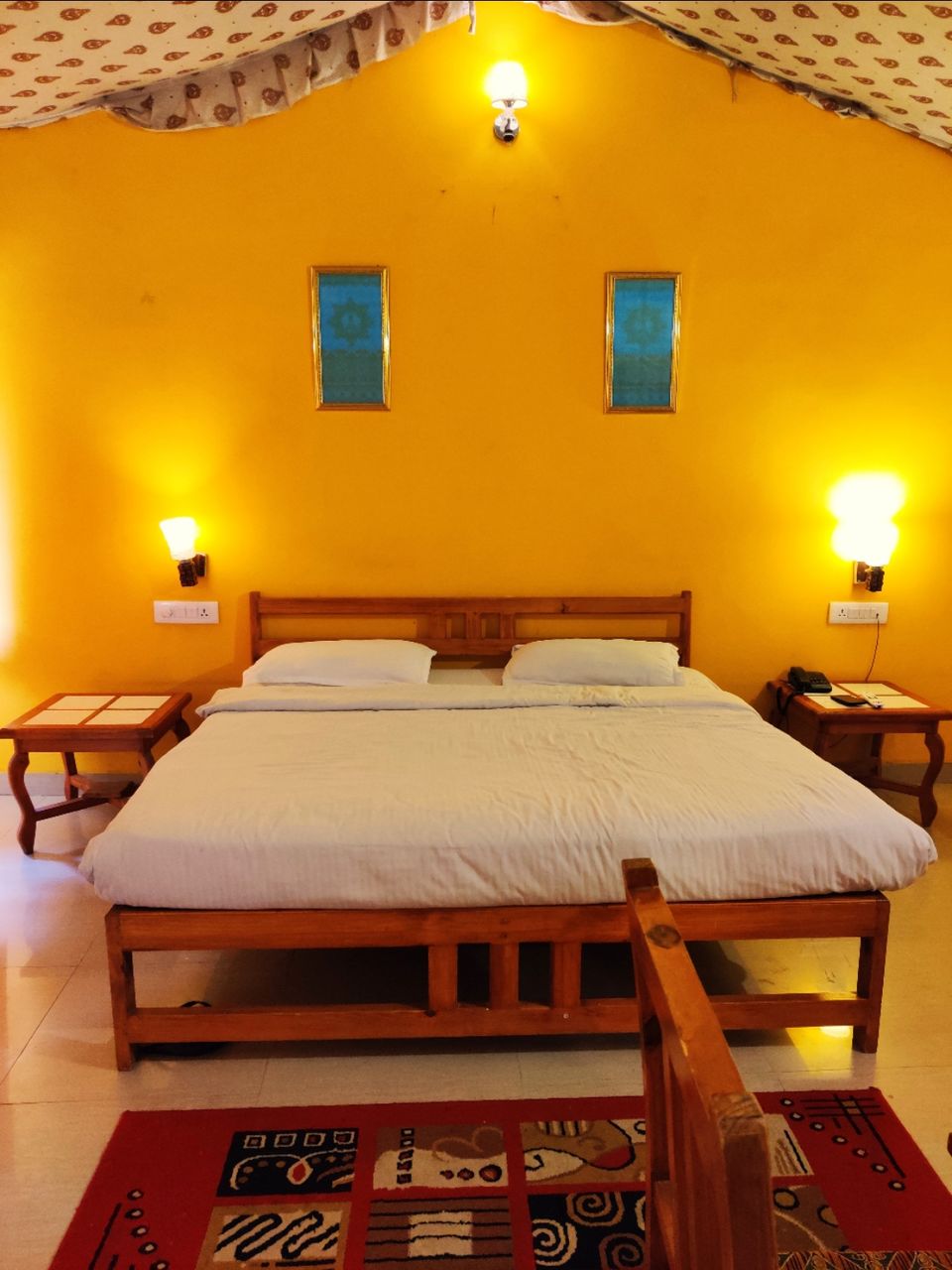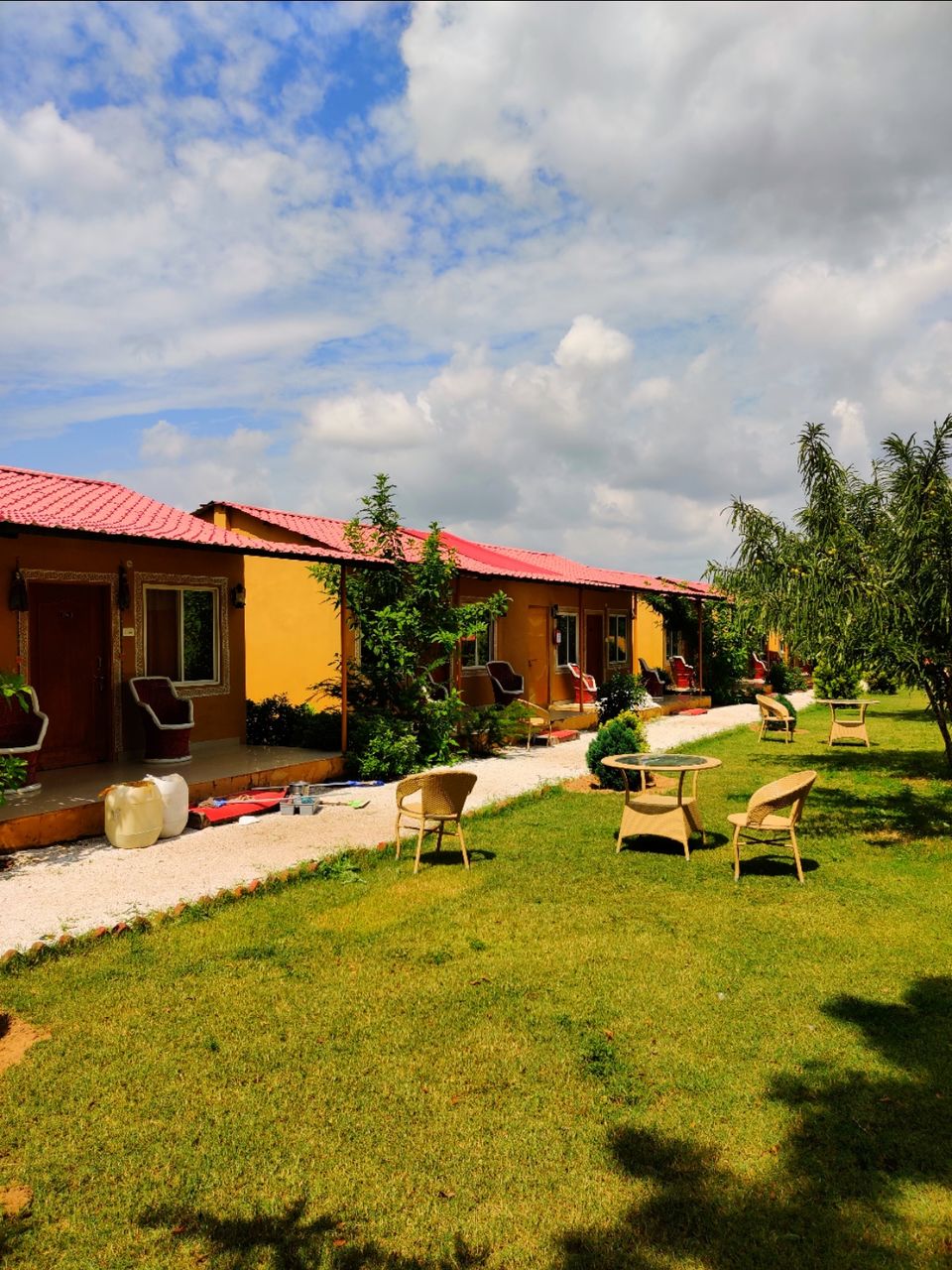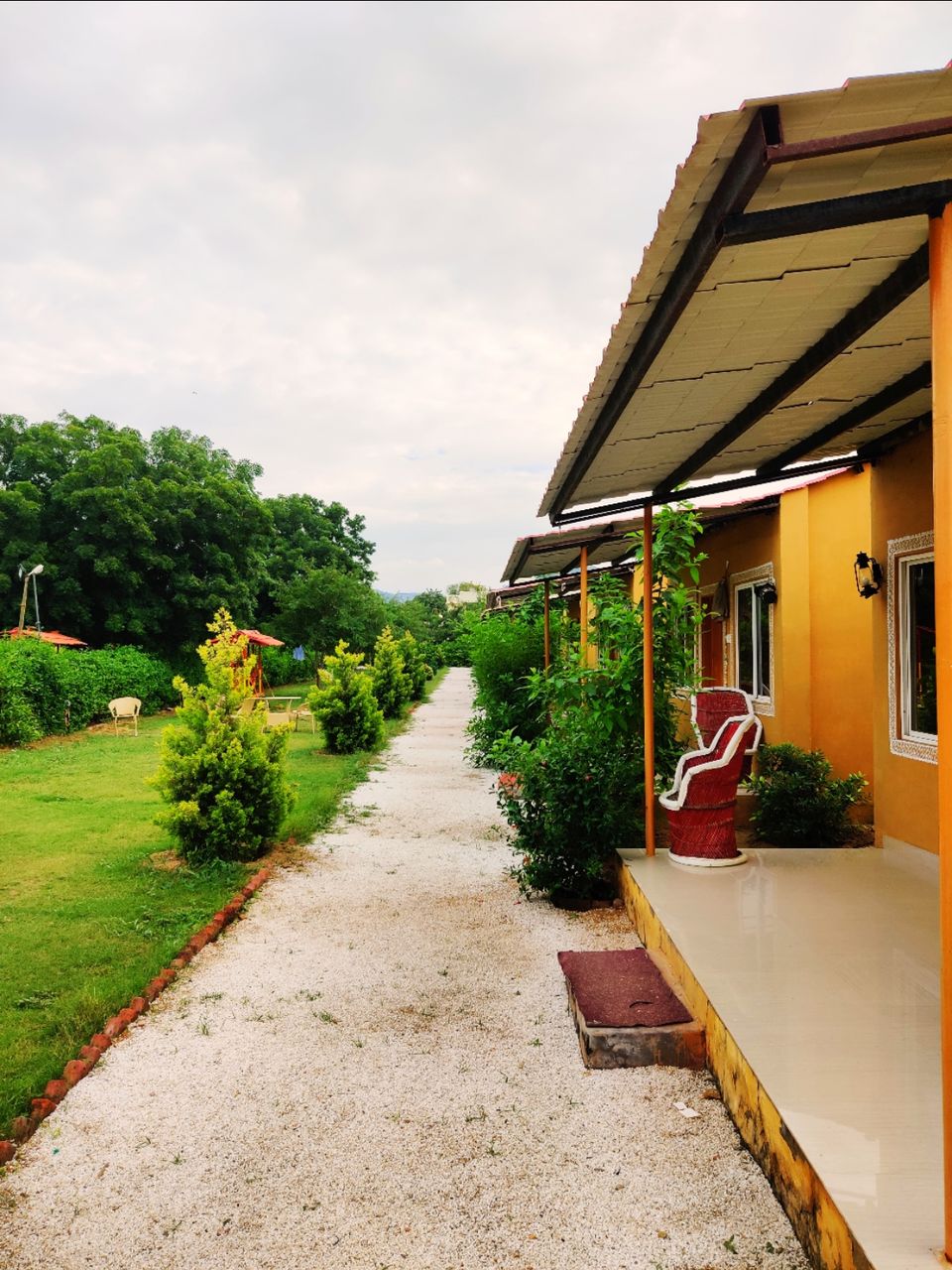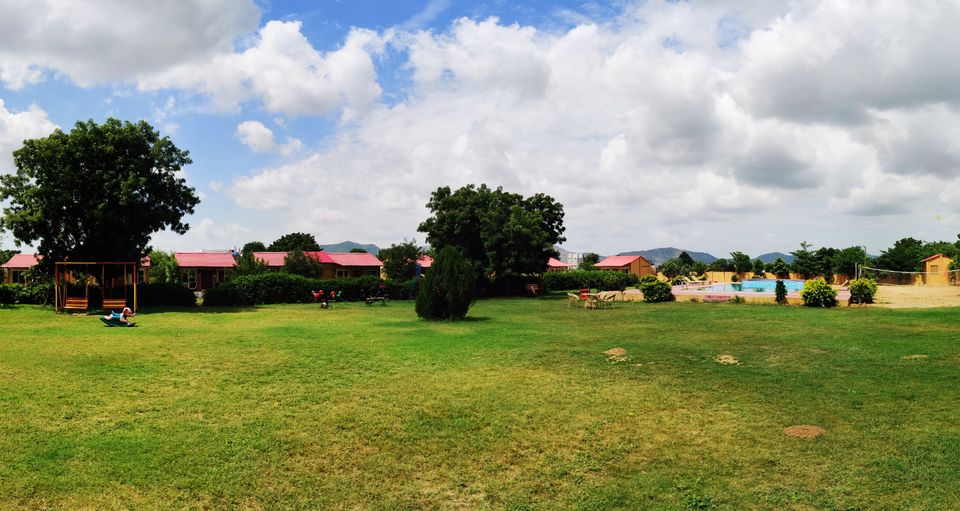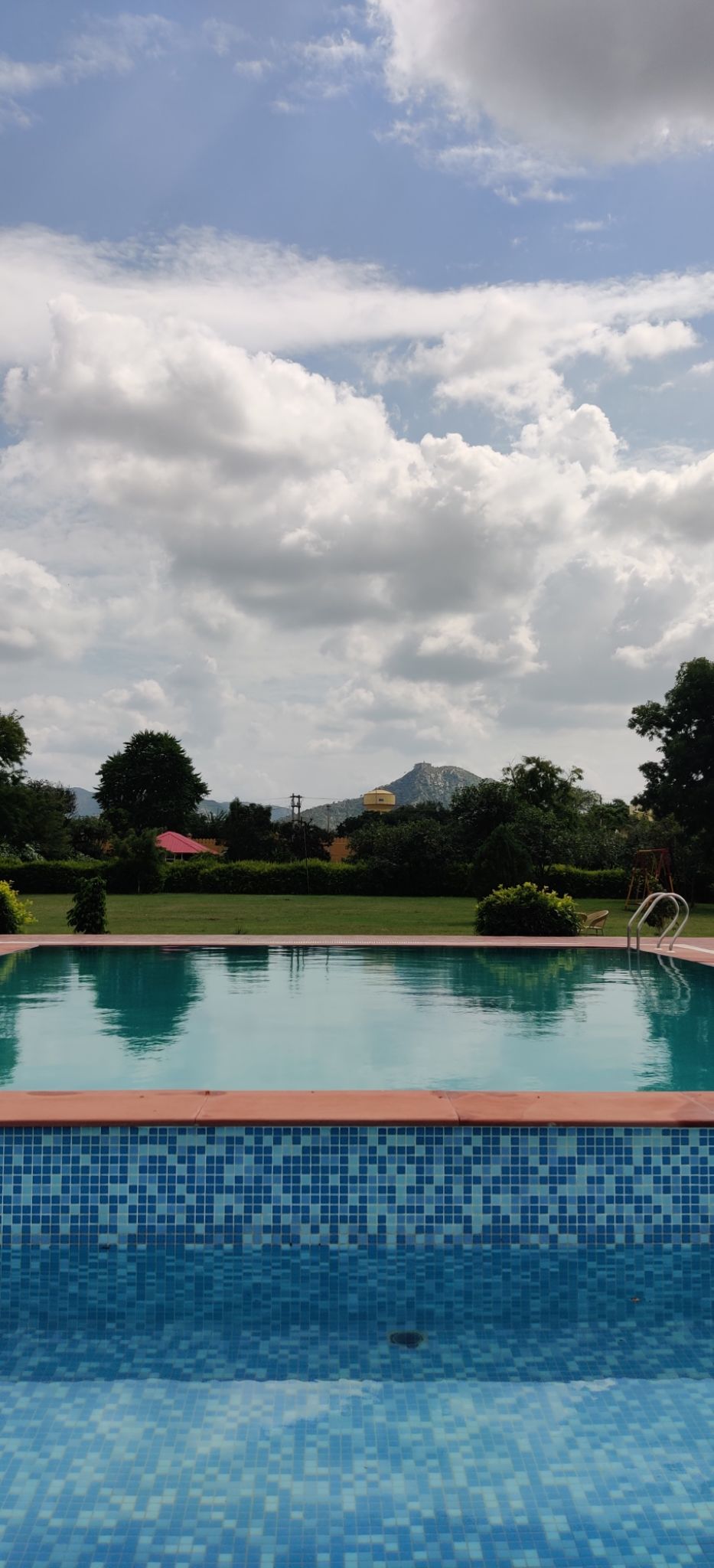 It was time to return to our monotonous life, but..... What if we extended our trip for another day- we all thought ; ended up extending another day as we were not ready to leave yet. While travelling / on vacations we find ourselves all gloomy towards the end of the trip as the realisation hits us but its always good to be a bit impulsive and make yourself happy again.
So we stepped out of our cabin and it was only 6:30 in the morning and the outdoors were so beautiful that we spent 2-3 hours running and playing around with our golden boy.
The resort provided an authentic indian breakfast buffet which included aloo parantha , poha and toasts. Logan has got us so tired that we found ourselves hogging it all down to our tummies.
Since it was our extended day, we decided to explore something new and fixed on ____________.
The temple was situated on top of a hill and we climbed our way through the hill whilst enjoying the elevated view with each step. The view from the top was breathtaking beautiful. You can see the whole of Pushkar from there including the lake.
We sat there enjoying the view for a while and stepped down with the satisfaction of spending the day right.
The temple was bit far from the resort so we took an "auto" back to the resort and the driver was a well spoken old man who proactively started telling us stories about the village and occasionally asking if we are enjoying our stay in Pushkar. It is in such occasions that we realise that travelling is the best way to connect with people. Its brings out the best in us and that's the beauty of life.
We reached the resort and witnessed a happy pupper napping away to glory. We took rest during the afternoon as it was really hot outside during noon.
By evening the weather was again cool and breezy and we stepped outside for some quality playtime with our boy. It wasn't till it got all dark that Logan agreed to go inside and call it a day.
As much as we knew the trip was coming to an end, we had a satisfaction of extending our trip and have enjoyed the day to the fullest.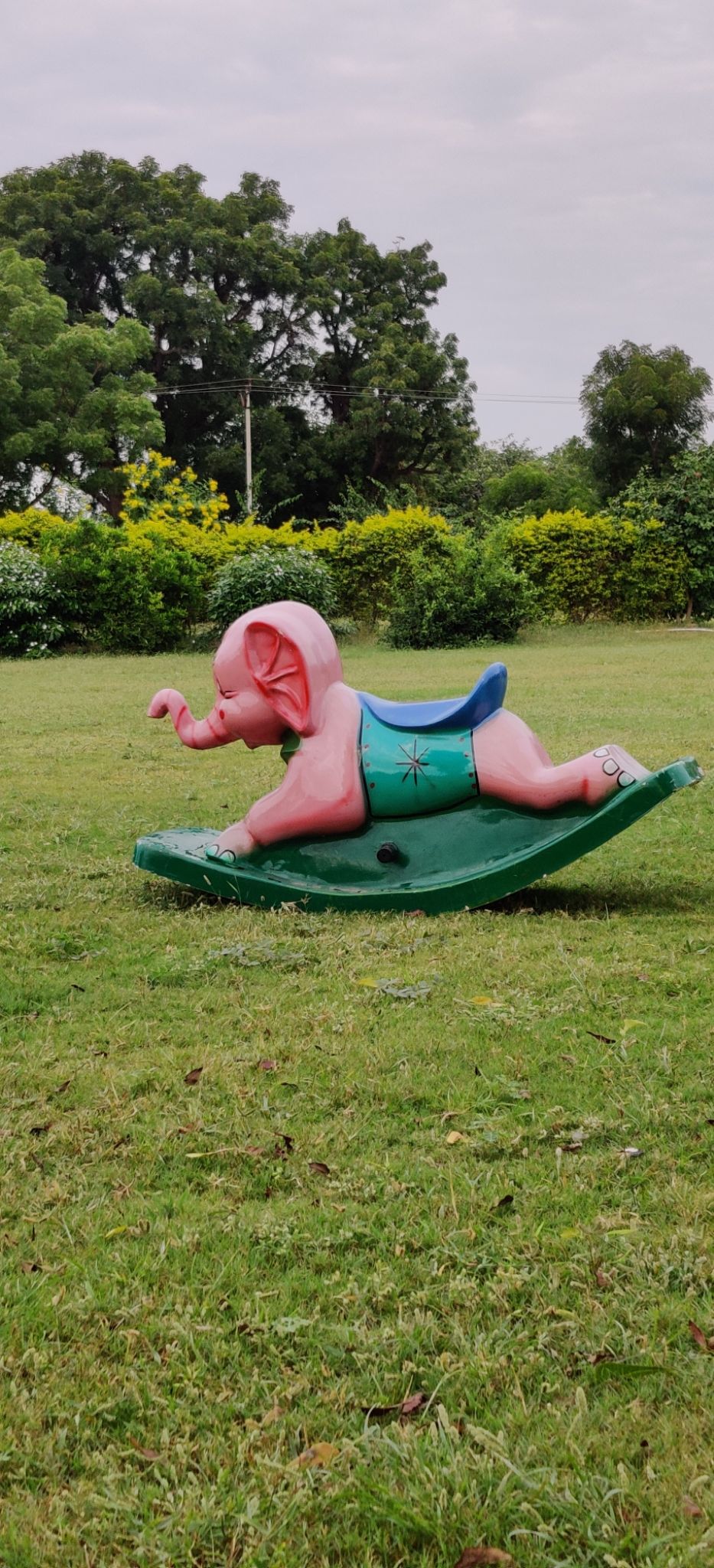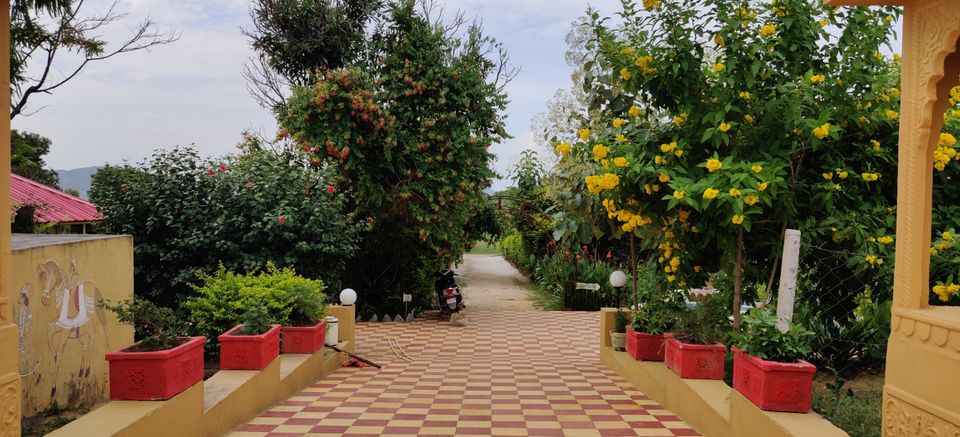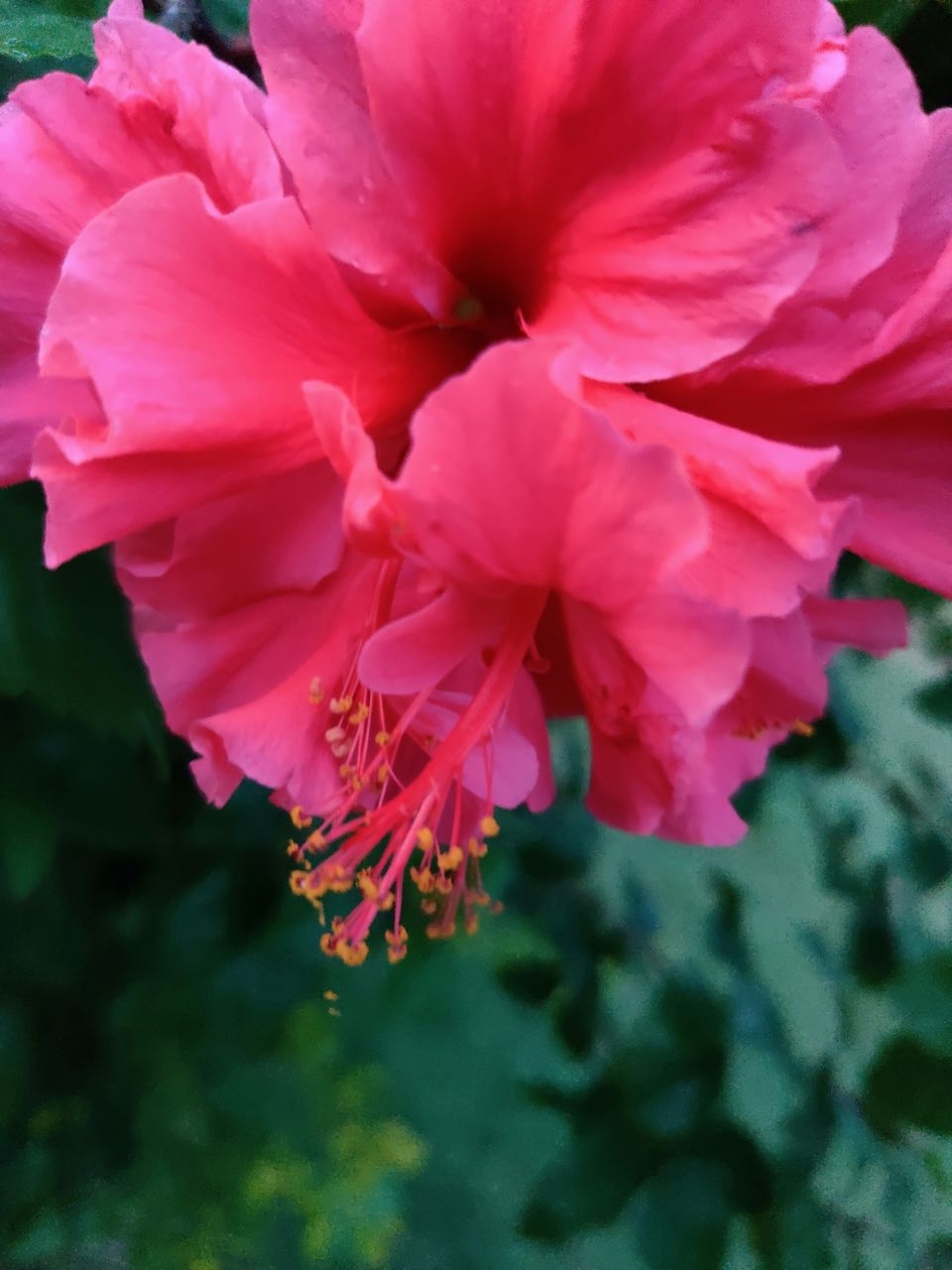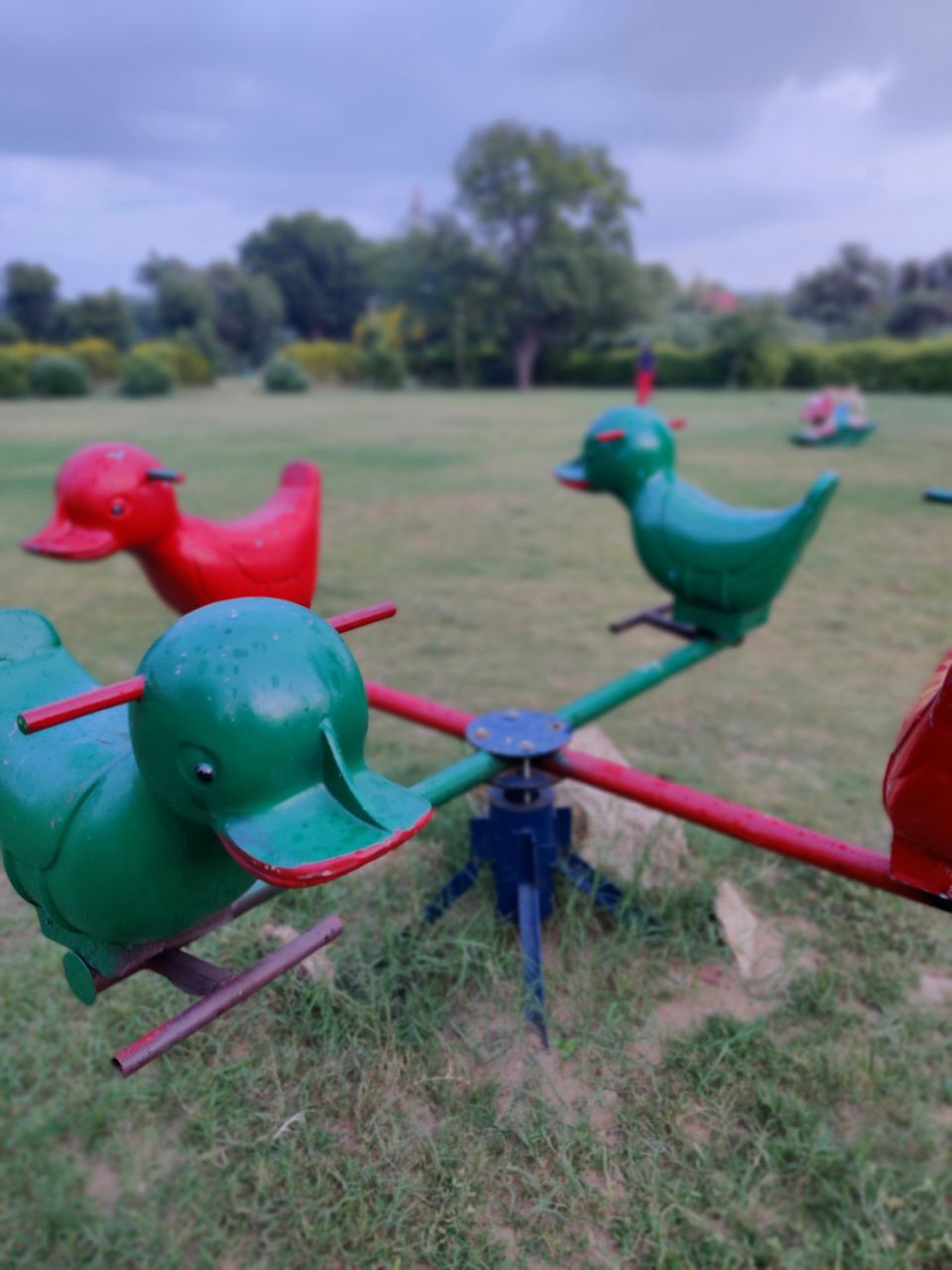 It was time to head back to the city. We decided to hit the road early by 6:30 in the morning to avoid traffic. We took few pitstops again for some cutting chai , snacks and of course for the exquisite views with mountains and highways.
Starting early from the resort was a good decision as we were home by 2 in the afternoon and were on rest for the day.
We can't wait to plan our next trip to make some fresh and best memories.....
Keep travelling Keep sharing Keep inspiring !!!
Adios until next time !!!