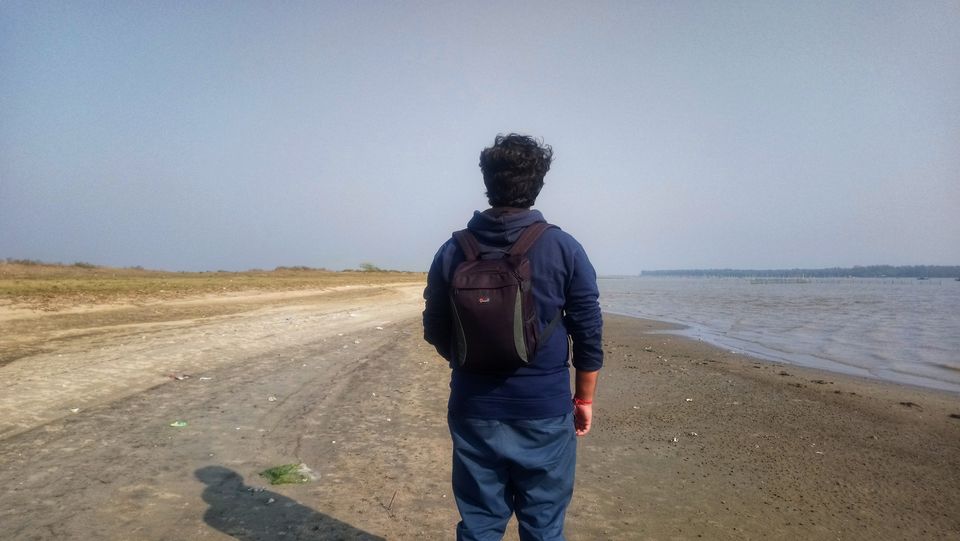 Chilika Lake is a brackish water lagoon, spread over three districts of Odisha state on the east coast of India, at the mouth of the Daya River, flowing into the Bay of Bengal, covering an area of over 1,100 sq. km, according to Wikipedia. It is the largest coastal lagoon in India and located at a distance of 50-odd kms from the city of Puri.
Lonely Planet India states OTDC has boats for hire (from 600 INR) or a three-hour tour (130 INR, per person). It also states 1.5-8hr trips cost 800-2500 per boat for dolphin Sightseeing, Nalabana Bird Sanctuary and Kalijai Island temple.
But the truth is somewhat different, and I will state my first-hand experience in January 2019 to clear out certain misconceptions.
I travelled to Puri on 28th December, 2018 and planned for a stay till 1st January, 2019 with the intention of visiting the nearby attractions, which did not include Chilika Lake at that point of time. But my return journey was in waitlist and hence I decided to extend my trip by a day, and spend the extra day at leisure at Chilika Lake.
Nandi Ghosh Travels, near the main market of Swargadwar Road offered me three possibilities. (I had previously booked my trip to Nandan Kanan and Bhubaneshwar through them.)
1. Regular buses (Normal/VIP) at 190/200 INR per person
2. Deluxe buses (2/2 Push Back Seat) at 260 INR per person
3. Private Cab at 1500 INR
The buses leave early in the morning at 7-7:30am and you reach Chilika, located at a mere 50kms from Puri, at around 9-9:30am. The chance of seeing dolphins is really slim at those hours (if at all any can be seen), so I decided to hire the private cab, since I was traveling with my parents and it would be more convenient and we started late at 11am.
The drive through the city of Puri takes time due to traffic in the small lanes, but once you're outside the city the roads are scenic and mostly empty. It takes 1.5 hours to reach Chilika and you can start spotting the lagoon 15-20 minutes before the roads come to an end. A cool breeze welcomes you to the lagoon with promises of an adventure ahead, but alas the reality is somewhat different.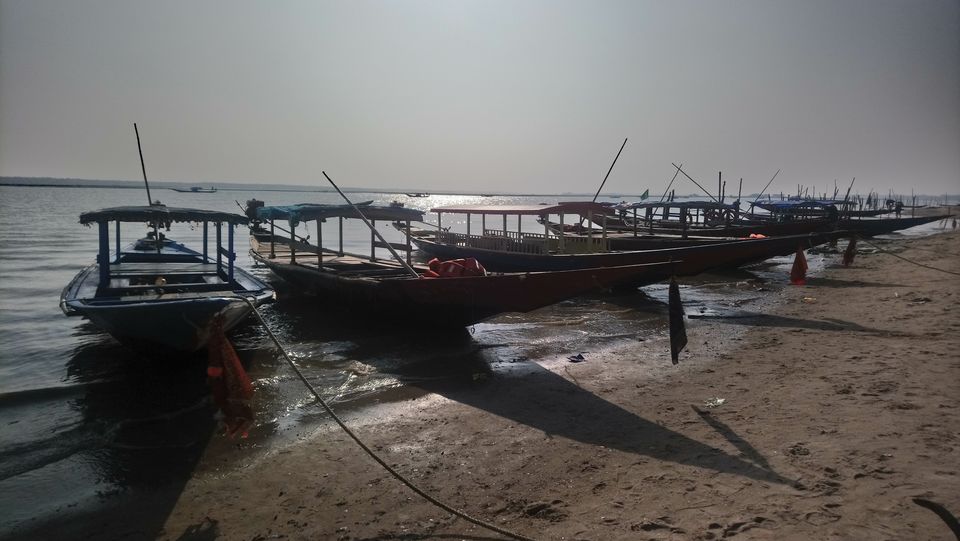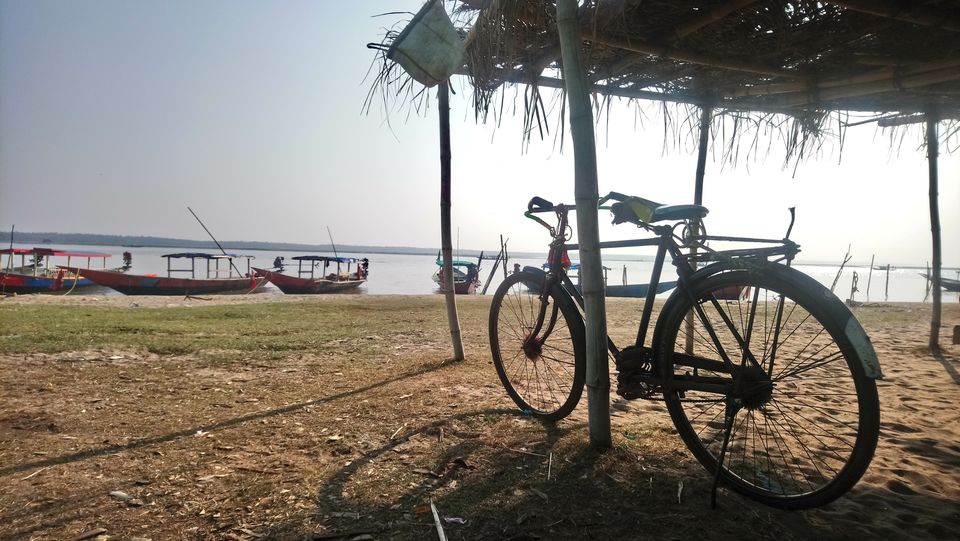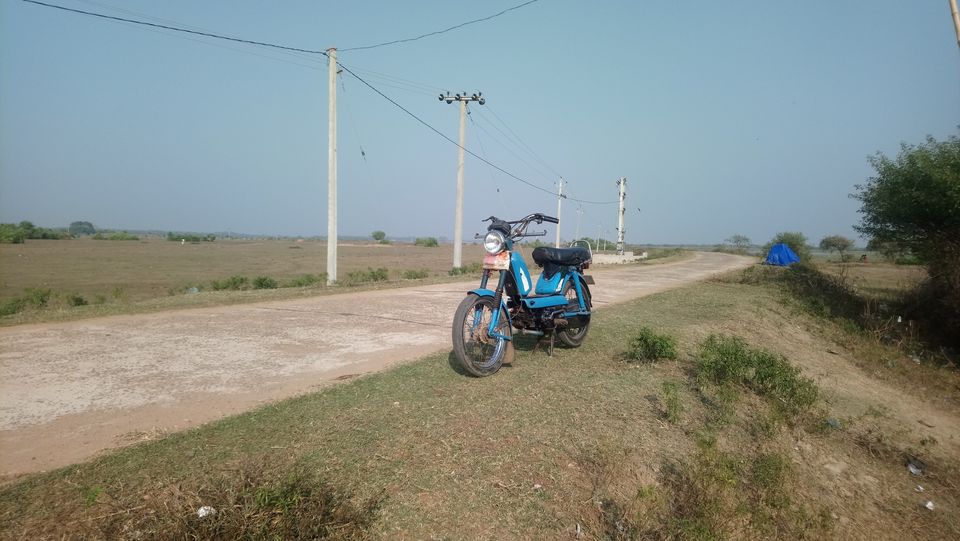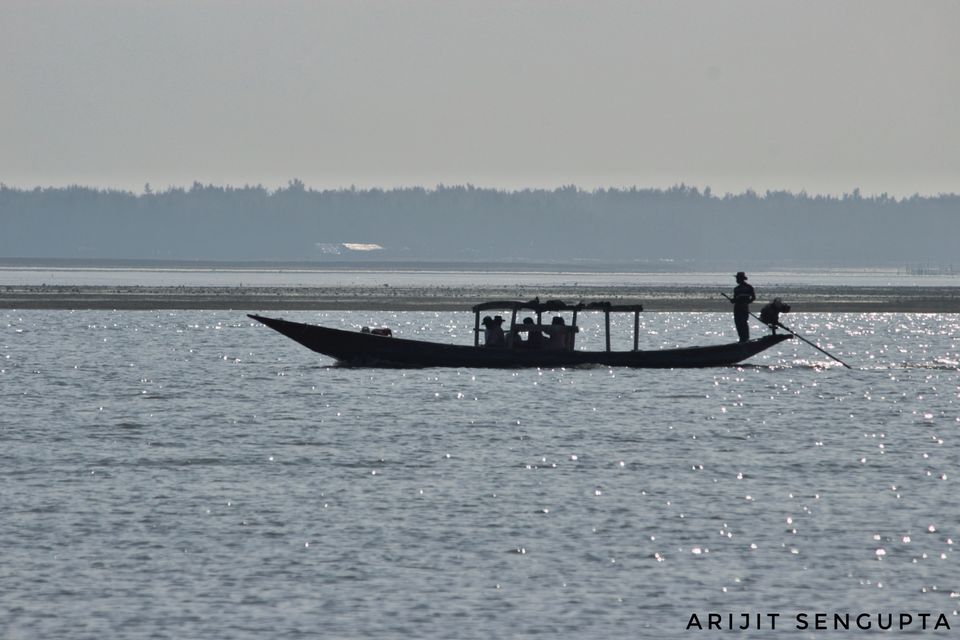 The entire tourism in Chilika is managed by various syndicates and it depends on the allegiance of your driver on where you end up. I'm pretty much sure you do not ever end up at the OTDC Center or the Chilika Visitor Center, unless you are really lucky.
These syndicates, or the boat-tour organizers (as they like to call themselves) have their own set of men, roaming around in bikes and stopping your cars 10-15 minutes before you even reach Chilika, negotiate a deal and take you to their office, but we weren't stopped by any since our driver was a regular there, and knew where to go to earn his commissions!
15 minutes through the meandering roads and we reached a stand where there were 4-5 food stalls having chips, biscuits and fresh coconut water and an Office (as they claimed it). The Office handed us over a "Rate Card" for boat rides with the following tariff:
6 Individual attractions (Crab Island, Kalijai Island, Dolphin sighting etc. at 1800-2500 INR each) or the entire package for 4200 INR!
No duration for the rides or any other information mentioned in the card. When you ask at the office why is the charges so high, they'll tell you to pay 100 INR less, as if that solves everything.
There were 10-12 boats lined up, covered and can seat 8-10 people at once. But they insisted only people from one family can ride in a single boat and you cannot share with any other families even if you wanted, in order to split the cost.
So we decided not to go for a boat-ride at such high tariffs, and trust me, it was the best decision made. Families who were returning after their rides said they could never spot any dolphins (which is their main selling point) and the entire ride itself took only 2-2.5 hours! What a save it was. We took a stroll around the lake for an hour or so and decided to leave. Our driver however wasn't ready to give up on his commission and miraculously arranged for a boatman by himself who would take us on the entire trip for 2500 INR only! But it was already 3pm and too hot to even ride the boat for an hour. Also, there was no point trusting them because the chances of being duped were really high, seeing the entire scenario that's prevailing there. So we rejected his offer, had some fresh coconut water for 20-25 bucks each, which were surprisingly cheap and edible and then headed back for Puri.
On our way back, the driver expressed his sadness by saying we should tip him 200 bucks at least because he doesn't get paid well but I denied that. Don't get me wrong here for not helping a poor man, but the Travels had already told me that it was his car and to pay him the 1500 INR for the ride directly, so there's no way he was poor! This was just his last attempt to extract some more money from tourists and would have been successful too if you're not street-smart with them.
Overall I'd conclude by saying that keeping your eyes and ears open and being able to tell the difference between what's actually happening and what you learnt from travel guides and the internet will save your chances of getting duped by people, luring you about things that doesn't really exist.