Your first foreign trip. That's a big step. How will I go? Will I do all right? Which airlines? What to shop? Such questions are completely natural.
Once you zero down upon an airline, it's time to get ready. Before you embark on your journey, here are some tips to know which can help ease your journey and make sure you have an enjoyable time.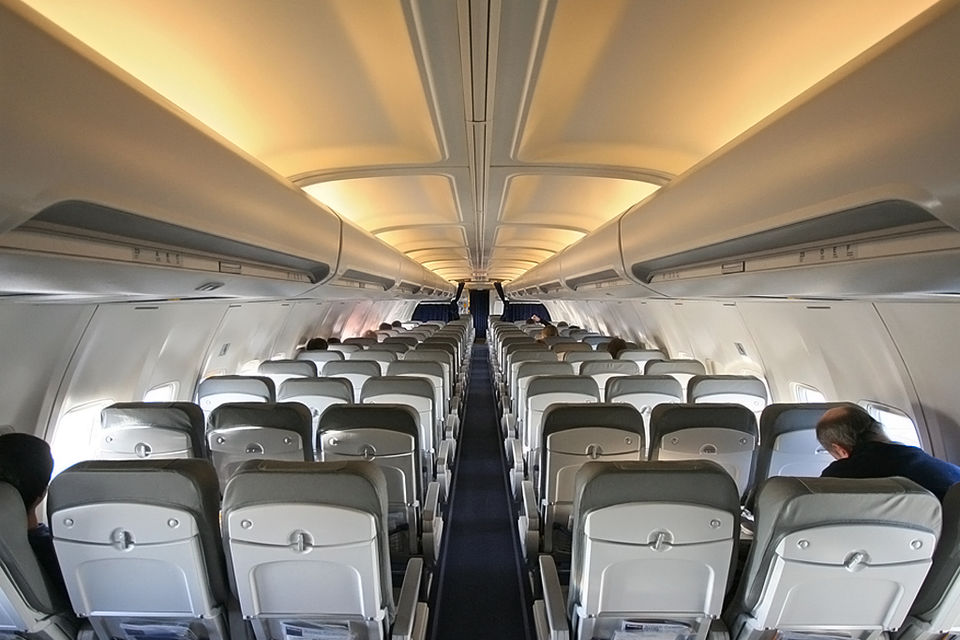 1. Overweight Luggage:
It's a tendency which gets to the best of us. Most people when going on an international trip pack their entire lives into suitcases instead of the required stuff. This only results in overweight baggage.
Most airlines have their own weight limits, check them online, and weigh your luggage at home with a weighing scale to avoid paying extra charges for overweight luggage. Another point to keep in mind is to make your luggage identifiable, put a certain insignia or tie something on it so that you can easily identify it at the airport.
2. Keep your documents ready:
This is your first trip to a foreign country, and nerves are a certainty. You need to make sure that your passport, flight tickets, boarding pass, and visa are ready along with other necessary documents. Double check your reservations at the hotel where you will stay. Don't go hunting for these documents at the last minute. Put all these documents in a secure pouch. Leave for the trip with a peace of mind. 

3. Lateness:
International flights require more time to process passengers than domestic flights, that's why they suggest their passengers reach the airports two-three hours earlier. This is to make sure that if any delays do take place, the passenger can make it to the flight or to the gate on time.
If you are delayed, you will miss your flight and airlines are strict when it comes to timings. When you get to know your flight details, make an account of the route from your home to the airport, the time when traffic is high, and the time taken to reach the airport. This will help you reach the airport on time.
4. Travel Insurance:
A critical and yet overlooked aspect of international travel. Travel insurance is a must when you travel, it will ensure that you remain protected medically and financially. Travel insurance comes in handy if you lose your belongings, face flight cancellations or delays, need medical help, and more. The premiums aren't high and it's worth every penny.
5. Currency:
When travelling abroad, make sure you carry enough foreign currency in cash and coins. You can carry your debit card which should be networked to all the worldwide ATM branches of the bank. Try and avoid the currency exchange booth at airports as they charge a lot in fees; traveller's cheques are a good option because they are secure and can be reissued. Forex cards are an excellent source of currency too as you can carry multiple currencies in one card. Know the local currency used in the place you are visiting.
6. International SIM:
International calling is horribly expensive. If you are travelling for more than a week, purchase a local SIM card, they are cheap and provide you with an internet connection by which can let you make Skype and WhatsApp calls. A Matrix sim card is a great option too.
7. Keep All Your Personal Documents on your Email:
Not many do this, however, if you happen to be the victim of theft and lose all your documents, you can use an email to retrieve your IDs to make sure local authorities are able to help you.
8. Food:
Food is one aspect over which many people can get a bit rigid. If you happen to have any dietary restrictions, meal preferences, inform your airlines so that they can make an arrangement beforehand making it easier for them and for you too.
To travel to a foreign country is an adventure. It's thrilling, fun, and filled with new experiences. Make sure your first foreign trip isn't ruined by a small error. The above tips are to ensure you have a pleasant journey, follow them and enjoy your trip with peace.
If you have planned one in the coming future, Jet Airways is an excellent choice to go with, they are India's top airlines with years of experience of flying abroad and offer you an excellent customer service.