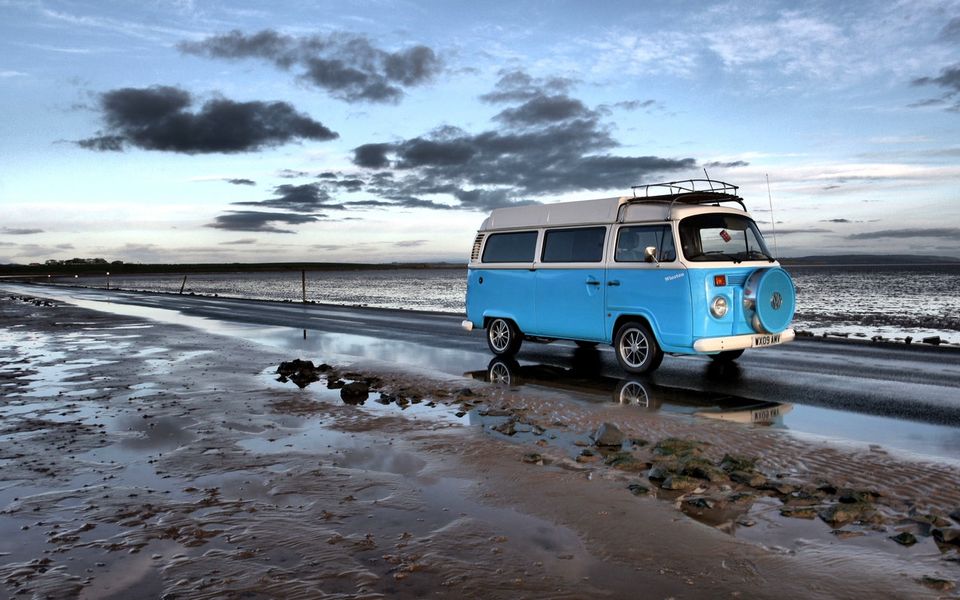 They say that there is nothing that beats the convenience of flying to your favourite destination. Others say that the excitement of train journeys is unmatched. All said and done, the truth remains that the only way to actually live your journey is to take a road trip. Facing challenges before you actually reach your destination, gazing endlessly out of your moving vehicle's window and the sheer thrill of not knowing what awaits you at the next turn—there's absolutely nothing else that can beat this feeling.
If you happen to be someone who's never experienced the joy of taking a road trip, you my friend, are missing out on a lot! I personally vouch for the fact that no matter where you travel, being on the road for the first time will change you forever. In the words of the American radio speaker and author Earl Nightingale, "All you need is the plan, the road map and the courage to press on to your destination".
Here's a quick guide of all you need to check on while planning your first road trip:
Picking your destinations
First and foremost, the most important part of any road trip is to zero in on the correct destinations that you would be visiting during the course of the trip. Since it's your first time, avoid picking places that are completely offbeat. Instead, go for places that are easily accessible and tourist friendly. Read up on the experiences of other travellers who've taken road trips on the route and study the problems they faced. If the general experience surrounding the destination has been mostly negative, remember there's always an alternative and nothing is more important than your safety!
Choosing the right company
As strange as it might sound, planning the trip with the correct people is as important as anything else. Always travel with people whom you know well, are comfortable with and most importantly, are responsible. Speaking of responsibility, it is extremely important to have a co-drive who is not only alert but is also someone whom you can trust entirely. Put rotational shifts for taking the wheel so that everyone in the car enjoys the trip equally.
Space out your trip
Since being on the road will obviously take a toll on your body, make sure you give it enough time to recover. Avoid covering more than 200-250km per leg on the first road trip. Try chalking out your trip in such a manner that you at least have two nights at every destination so that you are mentally and physically ready for the next. If time is the constraint, cover one destination less but however many places you cover, give them and yourself enough time.
Pick the right vehicle
Considering the fact that road trips are all about living the journey inside out, you need a car that supports you throughout. While small cars are a blessing when you're driving in the city, highway driving requires a whole other set of credentials. Pick a car that is sturdy, has good road presence, is reliable and most importantly, comfortable! If you don't own a high-end hatchback, SUV or MUV, just hire one from self drive services. Trust me when I say this, you'll be doing both yourself and your small city car a favour.
Get your wheels prepared
Let's face it—if you're taking out your car anywhere in India, you're putting it through a lot! It is only natural that your car has to be prepared for the worst conditions. Make sure your vehicle has been serviced, the tyre pressure is correct and a spare tyre is in place. Additionally, make it a point to check the condition of tyre changing kit, which is usually vulnerable to rust. After all, you wouldn't want to be stranded with a flat tyre in the middle of nowhere!
Have your documents in place
This one is easily the most important of them all. Maintain a folder which has everything you need while on the road. If you're driving in India, you need to have your driver's license, Registration Certificate (RC), car insurance papers, Pollution Under Control (PUC) certificate and any additional permits, if required with you at all times.
Fuel up at the right time
Highway fuelling stations in India have always had a mixed reputation of sorts. Make sure you play it safe and fuel up properly before you start. Once on the road, head to major pumps within cities for refuels. Also, keep refuelling time to time rather than waiting for that indicator to hit empty—you never know when you might have to cross a stretch with no fuel stations at all!
Bookings are the key!
While some travellers vouch for 'going by the flow', planning each and every step well in advance will only lead to a seamless travel experience. Once you've identified your destinations, read up online and book suitable accommodations beforehand. Not only will you end up saving money, but will have nothing to worry about. Additionally, once you're setting off for the next place, call up your hotel/resort/hostel/homestay to confirm the booking and tell them your approximate check-in time to ensure there are no hassles once you reach.
Pack the essentials
Keep a separate bag handy for all things that might seem small but end up being very useful when on the road. As for safety, make sure your car has a well-equipped first aid kit, some basic medicines and flashlight. Always keep enough cash for toll taxes, something that you will find no matter where you're travelling. Stock up enough drinking water to keep you hydrated—remember, it's the one thing which is always better to have extra than to not have at all. Finally, things like sanitisers, power banks, sunglasses, hand towels, tissue papers, face wipes, pocket perfumes and earphones always come in handy.
Always by the books
Remember that once you take the wheel, not only are you responsible for your companions but every single person out there on the road. Always follow traffic rules—don't over speed, always put on your seat belts, don't just stop your car anywhere on the highway, never drink and drive and most importantly, if you're driving at night, using high beam on the highway is just not cool!
Eating at the right places
While highway eateries and local joints can come across as extremely tempting, make sure you know what you're eating! This is again a zone which will require you to do some research beforehand. Read up on safe eateries on your route, on the internet, and try sticking to those places. Remember, while on the road, it is always better to under eat than overeat. Refrain from dairy products, raw vegetables and fruits, dips and basically everything that is not cooked properly unless you are absolutely sure of the eatery. Fried and heavy food is a big no-no!
Never rely too much on technology
While there's no doubt that technology comes across as a big aid in travelling, never rely completely on it. Always keep physical maps in your car for you never know when your internet connection gives up on you. In some cases, you might have to seek help from locals living in remote areas. Remember that they're doing you a favour and they might not even be friendly straight up—this is where your street smartness will be put to test. Never be rude to anyone on the road, always speak to locals with a smile on your face and they'll be the nicest people ever and finally, always be grateful for any kind of help they offer.
The oh-so important loo breaks
This one has to be straight up—I understand that loo breaks are something that cannot be avoided but that in no way means that you get to it wherever you feel like! Come on people, urinating on the highway is just not done! Be a responsible citizen, look out for restaurants, food courts, fuelling station and public toilets to release yourself.
Stock up on music
Never ever hit the road without good music! Whatever your jam may be, make sure you have enough of it. Download multiple music streaming apps on your smartphone because music (or lack thereof) can define the entire mood of the road trip. Don't refrain from tuning into local radio stations every once in a while as they can be thoroughly entertaining. And as the rule of the road is to be prepared for the worst, carry some music in a pen drive or compact disc for cases when there is no reception.
There ain't no road trip without munchies
Since you're out there to have fun, snacking en route almost becomes mandatory. Make sure you pack in enough munchies for the journey. However, try avoiding food items that are fried, too spicy, heavy or sweet. Stick to the light stuff when on the road.
Roadside assistance to the rescue
As I mentioned earlier, the only way to make your first road trip a success is to be prepared for the worst. Always keep contact details of car breakdown services with you. Make sure these companies are reliable and offer 24/7 roadside assistance. More than anything, be well informed about your own car—read up on the basics so you know what's happening in case something goes awry.
What was your first road trip like? Write in here and share your crazy experiences with the Tripoto Community! Don't forget to check out our YouTube channel for some kickass travel videos from around the world.