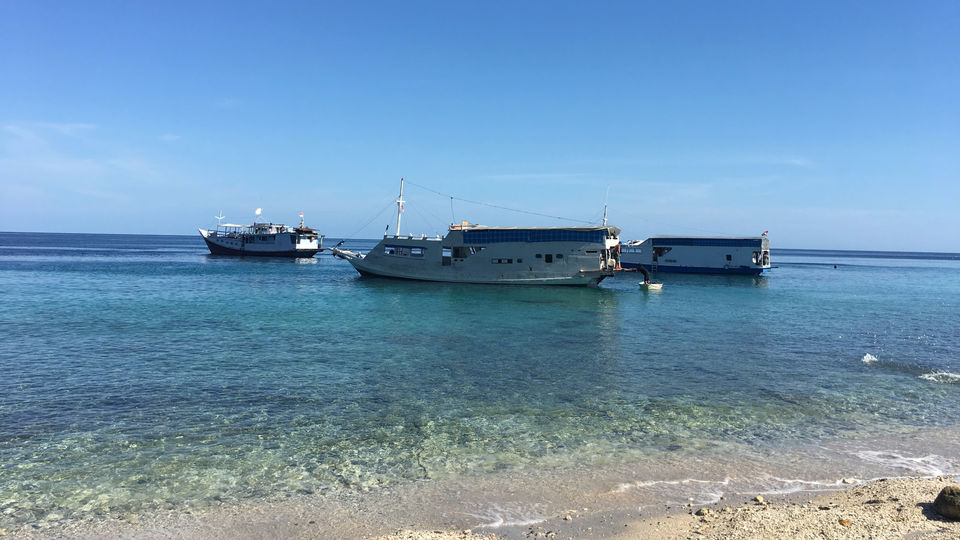 The Ultimate Itinerary to Indonesia: Bali-Java-Flores in 2 weeks
With more than 17,000 islands to choose from, Indonesia is simply massive that even 2 weeks wouldn't cover.
If two weeks is all you got, then that shouldn't stop you from discovering this diverse nation.
This suggested itinerary gives you the best of Java, Bali and Flores islands and deliver a taste of Indonesia, from epic volcano hikes to indulgent retreats, from flawless islands to ritual performances , from ancient temples to world-class ocean waves.
Two weeks of adventure: Ancient Temples, Volcanos and Diving
Here is overview of Indonesian travel itinerary in 2 weeks.
Day 1-3: Denpasar– Ubud
Day 3-4: East Java
Day 5-6: Yogyakarta
Day 6-7: Bali( Suluban Caves, Melasti Beach)
Day 7-12:Flores – Komodo Island – Rinca Island -Gili Lawa - Moyo Island - Lombok (Komodo Adventure Tours)- Denpasar
Day 13:Nusa Penida
Day 14:Back to Home
Day 1- 3 : Denpasar - Ubud
Ngurah Rai International Airport
Denpasar is one of the major international hub and main landing point into the country (the other international airport is in Jakarta). We decided to make Bali as our base point to travel in and out of the island.
Bali in 24 hours:
Arrive in Denpasar and board Kura- Kura bus to Ubud from DFS Galleria Mall . (Read more here)
Next up, the Hindu island of Bali and its spiritual and cultural capital Ubud.
Ubud is home to iconic Hindu temples like Monkey Forest, Gunung Kawi and Goa Gajah . There are ancient rice field landscapes to explore and and crafts, from coffee plantation to Balinese paintings to learn.
Near to Ubud to north of Bali about an hour to three for each places , explore sites like Puru Ulun Danu Bratan Temple, Gitgit Waterfall and UNESCO hertiage : Jatiluwih Rice Terraces.(Read more here)
Where to stay in Bali: Pering Bungalows
Check rates on Booking.com | Agoda
Day 3- 4 : Ubud to East Java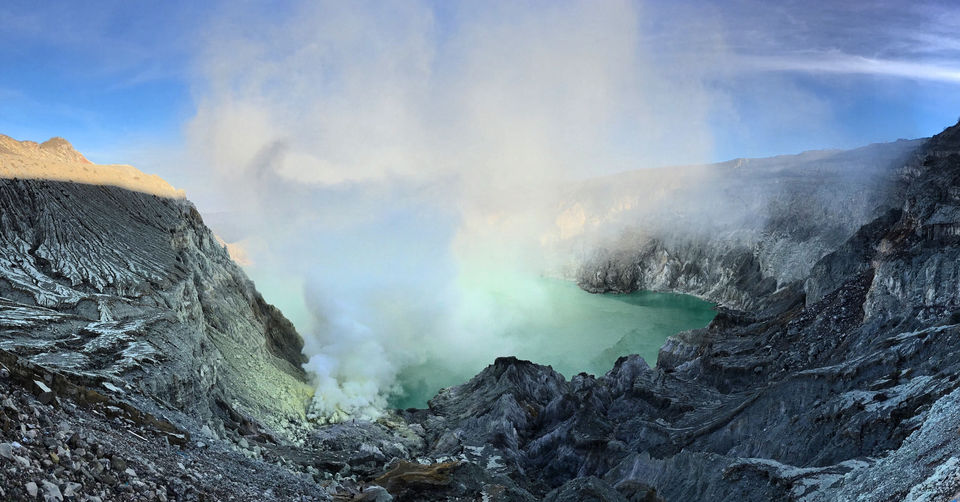 There was no direct transport from Ubud to East Java. We head out in early morning to Denpasar and left our luggages in The Tusita Hotel and made it our base point. They were kind to offer free services to keep luggages even though we don't have room reservations on that day. The Tusita Hotel is located in Kuta, Denpasar and easily accessible to Denpasar Airport Ngurah Rai International Airport. (P.S: Check out Hotels that offers free luggage storage services and it might be helpful if you want to travel light to other town or regions in short span of time.)
Head out to Ubung Terminal to catch up the bus transport to Banyuwangi. (For more information , Read here : Hike to Mount Ijen from Bali to Banyuwangi.)
Where to stay in Banyuwangi: Osing Vacation Inn
Check rates on Booking.com
Day 5-6 : Yogyakarta
Explore Yogyakarta in 12 hours
Yogyakarta is one of best regions in Indonesia with a wealth of natural UNESCO heritage wonders, local art and ancient cultures. The region is often abbreviated as "Jokja" or "Jokjakarta" (as in Indonesian, y's are spoken like j's).
The best things to do in Yogyakarta:
Catch the early morning flight from Denpasar to Yogyakarta. Head to Candi Prambanan, a Hindu temple and UNESCO World Heritage Site.
Visit Mount Merapi Volanco. Many people are not aware of this disastrous eruption that began in the year 2010 and left scars – for humans and the landscapes.
Sunset view to climb Candi Borobudur, a 9th century Buddhist temple.
For more information , read One Day Travel Itinerary to Yogyakarta .
Where to stay in Yogyakarta: The Edelweiss Hotel
As this trip was planned spontaneously, almost all hotels at reasonable budget rates were booked and was left with this only option which was closer to airport.
Check rates on Booking.com
Day 6-7: Bali (Explore Suluban Caves and Melasti Beach)
We had morning flight back to Denpasar and few hours to explore South peninsula of Bali. Suluban Caves is one of untouched pristine paradises in Bali and famous surfing spot for surfers that offers breathtaking cliffs , crystal clear water and world class ocean waves. Head out to Melasti Beach right in the southern extreme of Bali which is 35 mins away by scooter from Suluban Cliffs. (Read here :Secret Hideway in South of Bali)
Where to stay in Denpasar: The Tusita Hotel
Check rates on Booking.com
Day 7-12 : Flores – Komodo Island – Rinca Island -Gili Lawa - Mojo Island - Lombok (Komodo Adventure Tours)- Denpasar
Day 7-8 :Labuan Bajo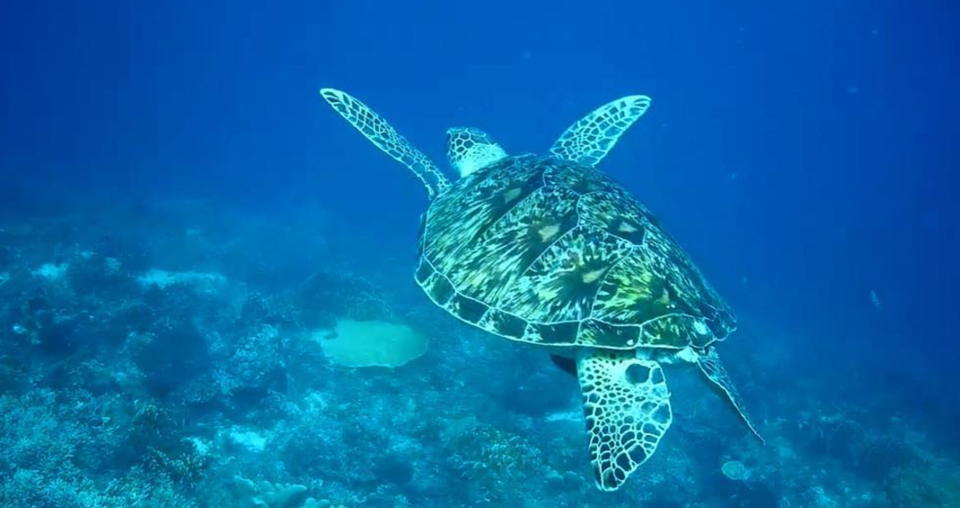 I wanted to do scuba diving course and did a day scuba diving course from Uber Scuba. It didn't turn out well and I ended up snorkelling due to lack of communication as I am hard of hearing and they were not many certified instructors to train one-one level. However on bright side , time there feels unreal, surrounded by nothing but rocky brown terrains and sunshine. Flores offers magnificent underwater life with incredible fishes, manta rays, sharks,turtles and reef life even on the snorkelling so that's always a fantastic back up option. Usually popular spot for scuba diving/ snorkelling to explore in Komodo National Park are Manta Ray point, Tatawa Besar, Siebar Besar to name few.
Other option, there are travel tours that offers to explore best attractions near Labuan Bajo other than Komodo Island.
Where to stay in Labuan Bajo: Ciao Hostel
Check out this best hostel with amazing sunset view in Labuan Bajo and it offers free airport shuttle.
Check rates on Booking.com | hostelworld.com
Day 9- 12 :Komodo Island- Rinca Island- Gili Lawa- Moyo Island - Lombok
This adventure tours is best part of this Indonesian Travel and offers full time boat trip from Flores - Lombok for 3 nights and 4 days including amazing Indonesian Food , Snorkelling and Trekking. ( For more information ,read Forget Bali and Gili Islands, Instead visit Flores! )
Day 13 : Nusa Penida
Explore Nusa Penida in 12 hours
Wrapping up Indonesia travel with a visit to most beautiful paradise Nusa Penida. Nusa Penida is untouched inhabited paradise with instagram worthy landscapes, cliffs and beaches to the east of Bali. Explore Atuh Beach, Kelingking beach, Angel's Billabong, Broken Beach and Crystal Bay! (Fore more information, read Four Kickass Things to do on Nusa Penida)
Travel Checklist
Check flight routes and flight deals here
Book accommodation on Booking.com
Buy travel insurance with World Nomads. (Lonely Planet's recommended choice for travel insurance!)
Stay connected on the go with data & free WhatsApp calls with TelKomsel simPati SIM card. It's currently said to offer the most highest internet speed and is most stable. A 4 GB quota package starts at 7 USD, a 8 GB package is 12 USD. Telkomsel can provide 4G LTE and 3G connections all over in Indonesia.
Eat Street Food : Street side, market and local food are your best bet ! They got fish chips, soups, Mie /Nasi Goreng as low as 9K IDR (about ₹ 40 INR)
Bargain hard! Always negotiate! Price may not turn out what they quoted.