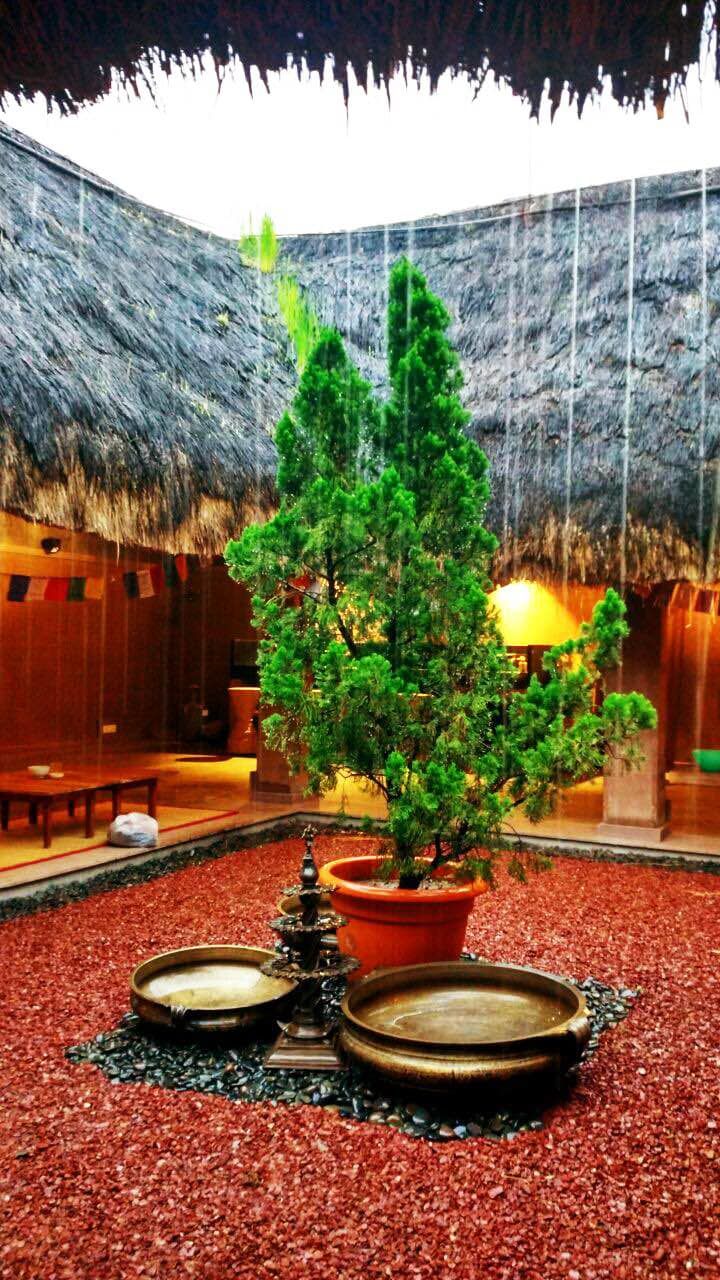 "Art enables us to find ourselves and lose ourselves at the same time" - Thomas Merton
Just about 3 years ago, I began reading about residential art stays happening in Europe, and I was as fascinated as I was envious. Why didn't we have art programmes happening for us, here in India? Why aren't non-artists allowed opportunities to explore their gifts somewhere, without the pressure of being professionals, or having some qualifications as a prerequisite to doing this?
I longed to travel there, but probably lacked the extra dash of courage to head there...
Then, sometime in 2015 a friend mentioned the upcoming annual Yantra & Mandala workshop by Pieter Weltevrede, happening at the Art Village, a newly opened space in Karjat. A two day residential one. I jumped and said "Yes!!!!!"
To cut a long story, I landed up for the workshop after connecting to Ganga Kadakia, the co-founder, and had an overwhelming 2 days getting initiated into this exquisite art form via the gifted Dutch artist Pieter, who has been taught by the master himself, (late) Harish Johari ji, and had travelled all the way from Netherlands for it.
Art Village, Karjat is a two hour drive from Bombay (Mumbai for everyone) and it shares a wall with ND Studios, set up by Nitin Desai. This place is for anyone who wants to disconnect from the world and connect with themselves, and just learning to be. It's for people like me, who are passionate about art and books and trees and colours and of course, travel.
This being India's first earth-built centre for art, has a lot of soul and mindfulness that has gone into its vision and layout. Designed by award winning architect Kiran Waghela ji (who we got lucky and had a chance to meet), the entire space is laid out in harmony with nature. We stayed in earthen cobs which can accommodate 4 people in each cob, with no AC or TV to distract our buzzing minds. There is common dining area for all meals, which invites engaging conversations and sometimes spontaneous music jams.
Most days, there are workshops on pottery, paper-making, painting, and even droning. There are Master-classes held on weekends and the stay is planned in a way that you can participate in one of these, and take back something you have created with your own hands. Being just near a lake, bird lovers can spot migratory birds of assorted species, while others can simply choose to meditate.
For Van Gogh lovers, there are sunflowers growing in a patch and I believe they're going to soon have a bustling organic vegetable space, and one can eat freshly grown food while you're there.
This serene weekend stay is for anyone whose soul is incomplete without Art.
My review would be incomplete if I don't mention the fabulous team that has brought this place into fruition with such love, warmth and mindfulness. They looked after me as if they'd known me for ages, and iIt felt like I had found some of my tribe....
I wished so hard, that my search for a residential art course did really manifest! The Universe really does conspire.....
Picture courtesy:  The official Art Village website
http://artvillage.co/