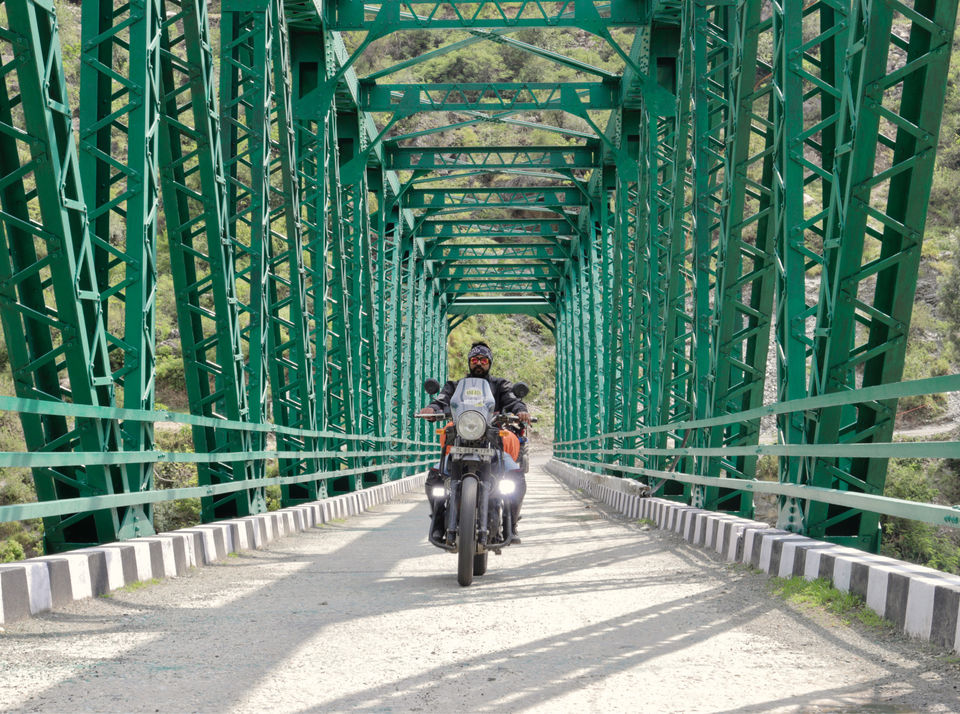 After an extensive research on internet for the place to visit, finally we submitted our consent to Auli. Since we had to go on a biketrip, so we decided to leave delhi at 3 am to avoid the killing heat. I woke up at 5.30 am as my alarm ditched me, hence I was able to leave Delhi at 6.15 am. Worried about the heat but super excited thinking about the destination.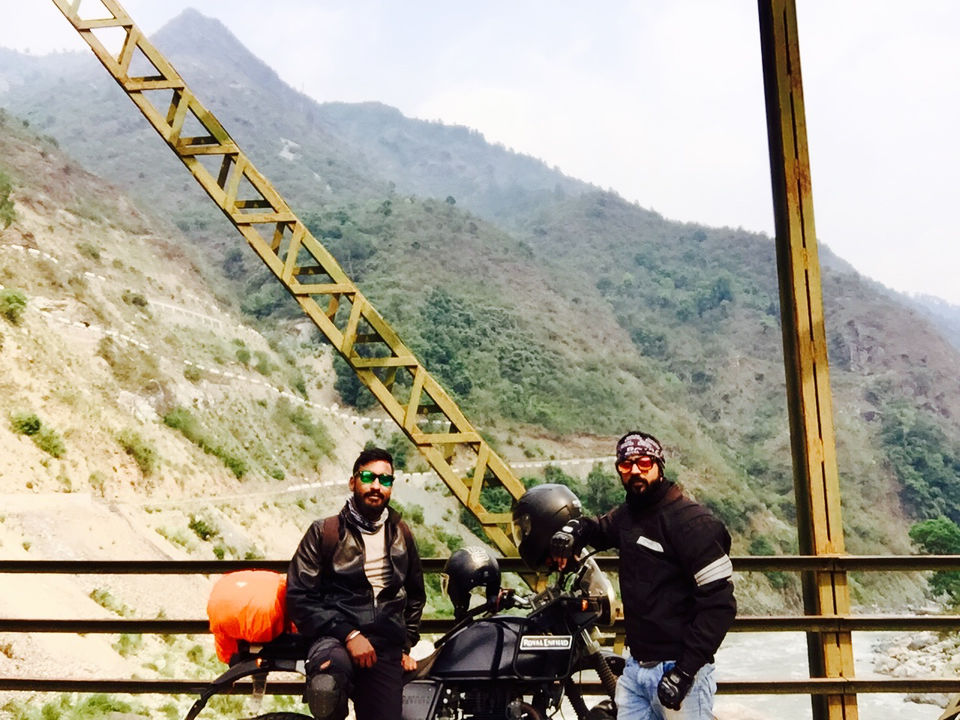 After riding for almost the whole day, we stopped at a chaaiwalaa. As we stopped, 4 more curious people came up asking about my bike and my destination where we are heading. During our chit chat they said that reaching Auli today would be a tough task as it is far away from this place and they suggested us to go to Chakrata instead and head for Auli the very next morning. Chakrata was only 45 Kms away from that place so we decided to go there. We reached Chakrata, Uttarakhand around 6.30 pm but we couldn't find any rooms there to stay due to long weekend. We rode approx 4 KMs from Chakrata and reached a small village called Purodi, where we succeeded to get a room somehow on the terrace.
The serenity of that place was so soothing which was just unbelievable. There was not so many sparkling lights in the town like any other famous hill stations but a lot of sparkling stars in the sky.
We had a long talks till 2 am under the open sky, in the cold healing winds and a place all surrounded by mountains.
Next morning we had to leave for Auli.
We woke with this balcony view.

We did a very small trekking onto a mountain to click few pictures before leaving. The view from the top was simply beautiful.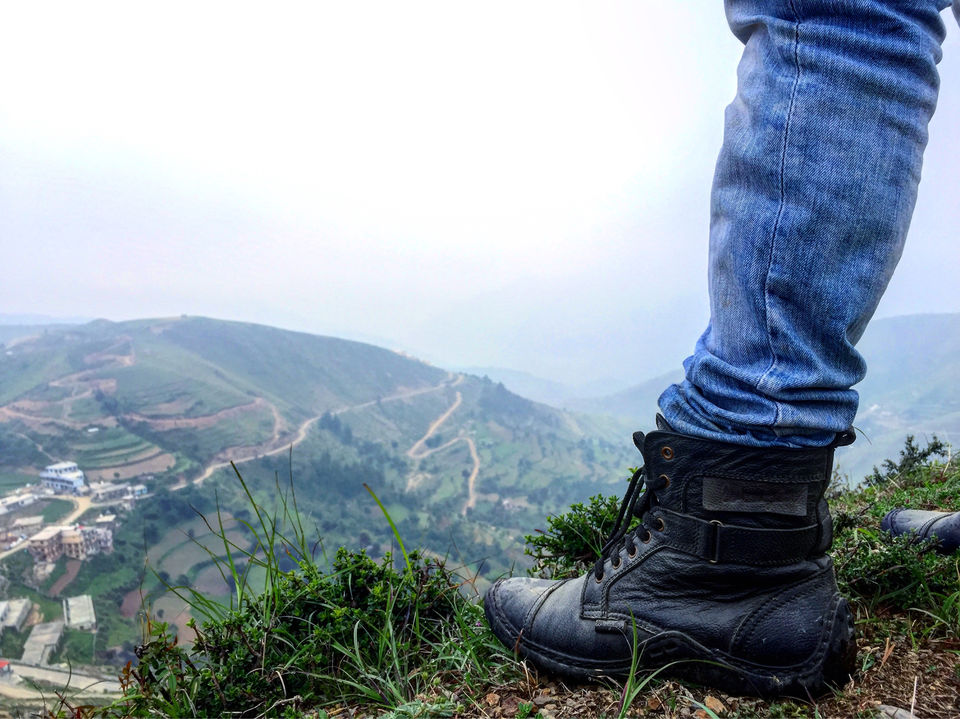 Our tummies were demanding some food so we went for a breakfast, mounted the luggage on our motorcycle and were all set to leave for Auli. Here comes Mr. Dependable Google Map, which was pioneering our way forward to Auli. Everything was perfect, the roads, the view and the weather until we reached a very small village where the roads didn't seem to be the main road leading to such a famous place.
We stopped at Sharma General Store in a small village in Uttarakhand called Anu to confirm the routes and the people sitting there were smiling at us as we were on a completely wrong route and Auli was in just the opposite direction we have been riding full day.
It was already 6 pm in the evening. We had no other place nearby to go where we could find hotels to stay.
The villagers suggested us to ride for few more kilometres and we may find any place to stay. We rode and reached a place named Hanol.
There were two small hotels but both occupied. We approached the locals and requested for a place to stay. They suggested us to stay in the temple where they provide you a blanket for 10 bucks. We badly needed a washroom to take a bath, one kind family of that village came forward and allowed us to stay in their house at a nominal price. We had our dinner in the Bhandara organised by the temple. They say its an ancient temple of Lord Shiva which was made by the Pandavas.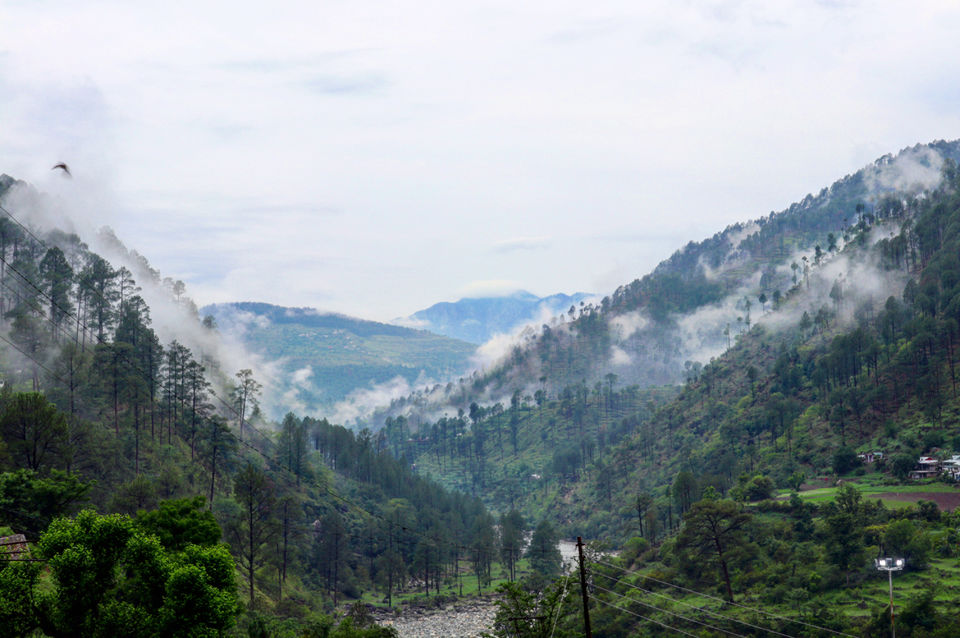 When I woke up in the morning, I realised it was raining all night. The temple was looking stunning that time.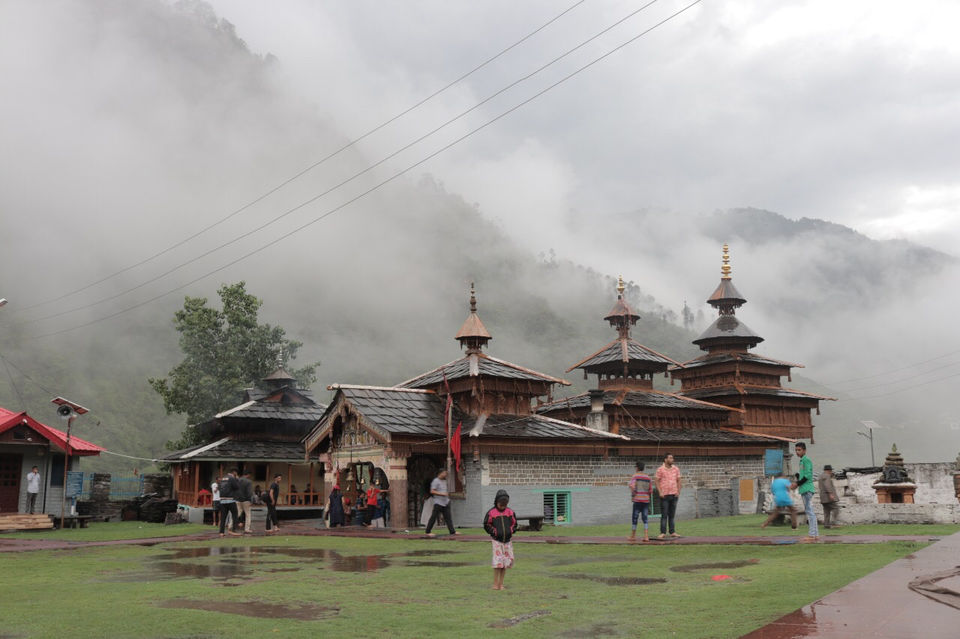 After having chats with locals there, we dropped the idea of going to Auli as they said Gangotri is a nice place which we should visit and it is nearly 120 KMs away from this place.
Here we came with another Unplanned Trip Plan to Gangotri and we started for Gangotri. After riding approximately for 40-50 KMs we encountered an extremely stunning village where everything was so pure and green. I couldn't resist myself but was stopping after every 500 meters to click a picture. A day before, I was so irritated with google map as we missed Auli but now I was blessing google for that error like anything.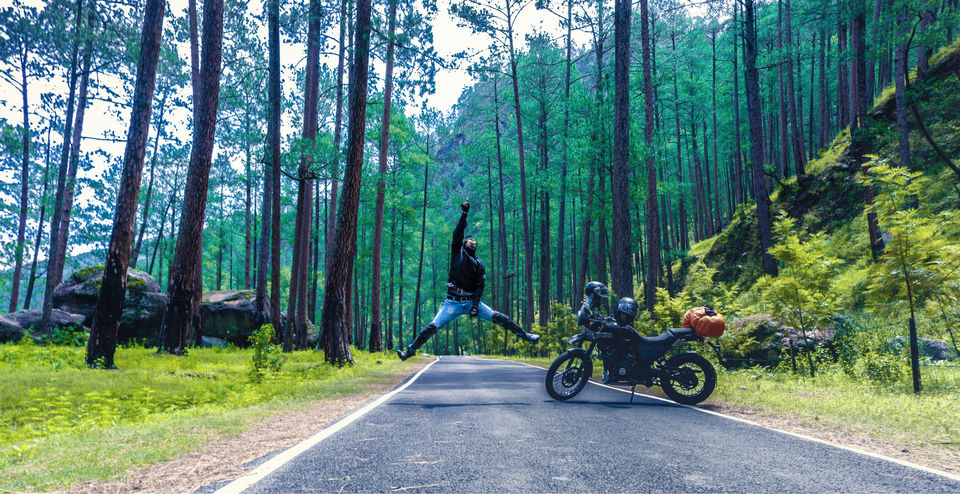 We rode upto a small town called Naugaon and stopped for lunch. There we thought of reconfirming the distance and direction of Gangotri from locals and was disheartened to know the fact that Gangotri is not less than 200 KMs from that place. We had just one more day to ride, hence we decided to head back to Delhi via Massorie. On the way back to Delhi, we didn't have the courage to stay in Massorie due to super huge crowd and we rode further to Dehradun and took a hotel room there to spend a night.
Next morning, we couldn't trace an exciting place to visit in Dehradun except the one and only Indian Military Academy.
As it was Unplanned, we didn't have the entry pass. But somehow we managed to get the entry. A guy named Kartaar Singh came out and took me inside the Academy giving me a clear instructions not to click pictures. He sat on my bike as a pillion and showed me all the places in Academy. It was a completely different kind of experience which you can't explain.
Excitement is over after we came out of IMA and suddenly we started feeling the heat again and was scared realising the fact that we have to ride full day in this heat. Anyways we managed to ride and reached Delhi safe and sound.
During this trip, when we were riding with no clue and were frustrated we met with these kids who were just amazing. We sat with them for half an hour, had lots of gossips and giggles. They left us all rejuvenated for the way ahead.
I would conclude this blog by saying that the each and every trip plan which is Unplanned leaves you with some amazing memories and experiences, so go for it.