This all started with the fact that i wanna spend my birthday somewhere I've never been to and here in Delhi it was too warm and somehow, himachal was calling me i think. So, around 10 in night on 3rd August I departed my bus from state bus terminal, Delhi to Dharamshala, HP and around 7 am, finally i reached my destination.
With Cold breeze making me flinch and tiredness engulfing me, i reached my hotel near Bhagsunag Falls, Mcleodganj; Dharamshala. With such beautiful and Serenic views, I rested a while and with hunger pangs kicking in, i went out in search of food and found my heaven (I don't remember the name of the place though) . With Scrumptious and wholesome food, i started my journey to Bhagsunag Falls.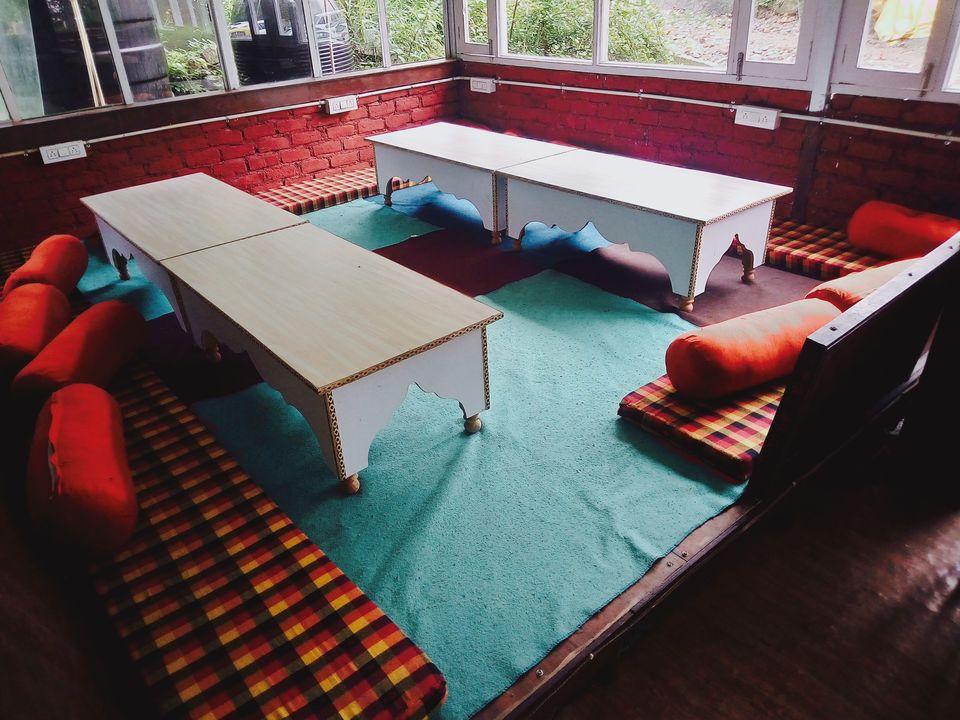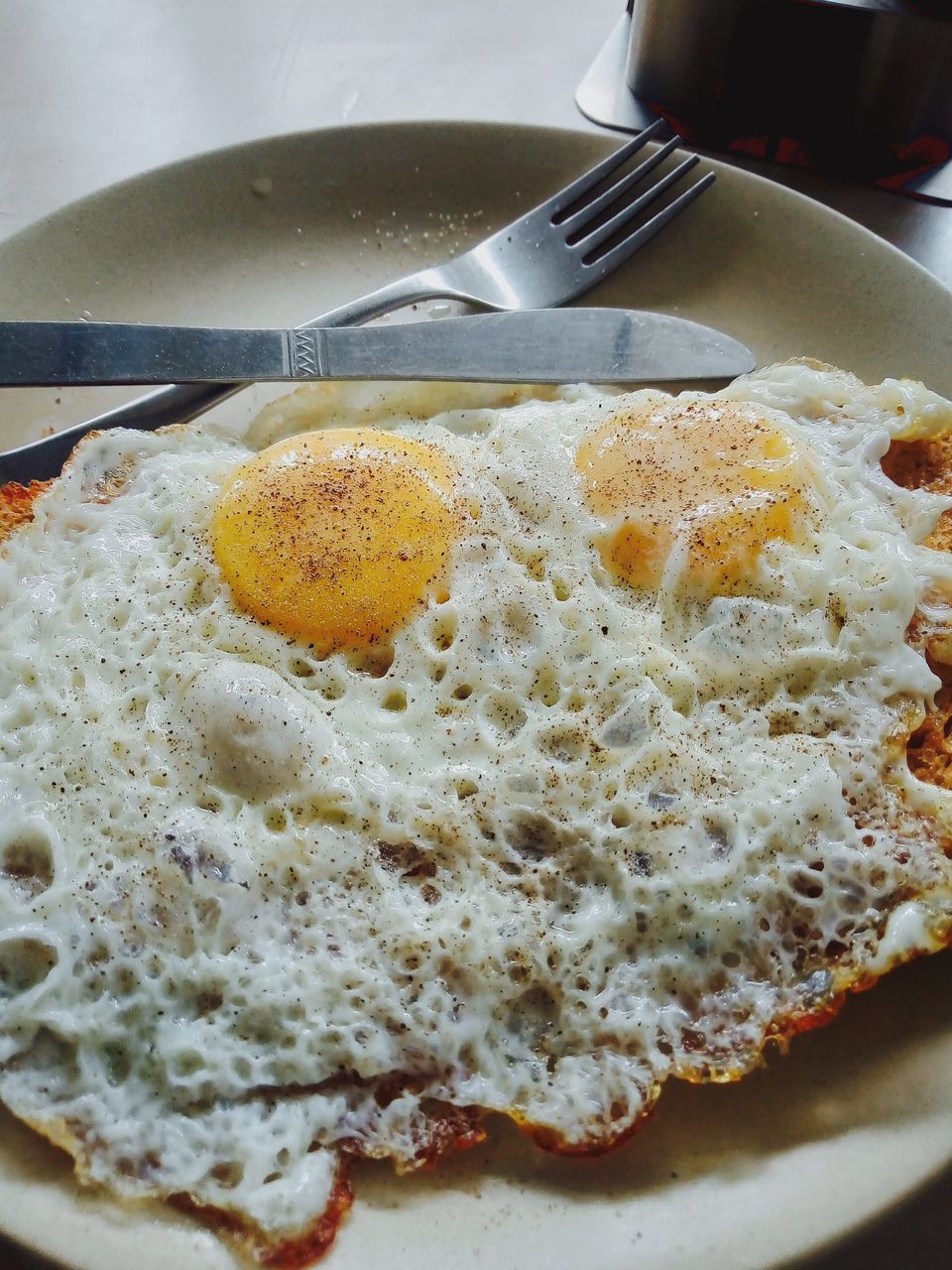 With Adrenaline Rush making me walk faster, my selfie mode hit me badly and there i was posing and captivating myself here and there and yes, whenever i wanted to. After praying my heart out and taking all the blessings at Bhagsunag temple, I kept my pace up for bhagsunag fall. You can catch up with my vlog over the bhagsunag temple over (https://www.instagram.com/tv/BtJU-D1gQSU/)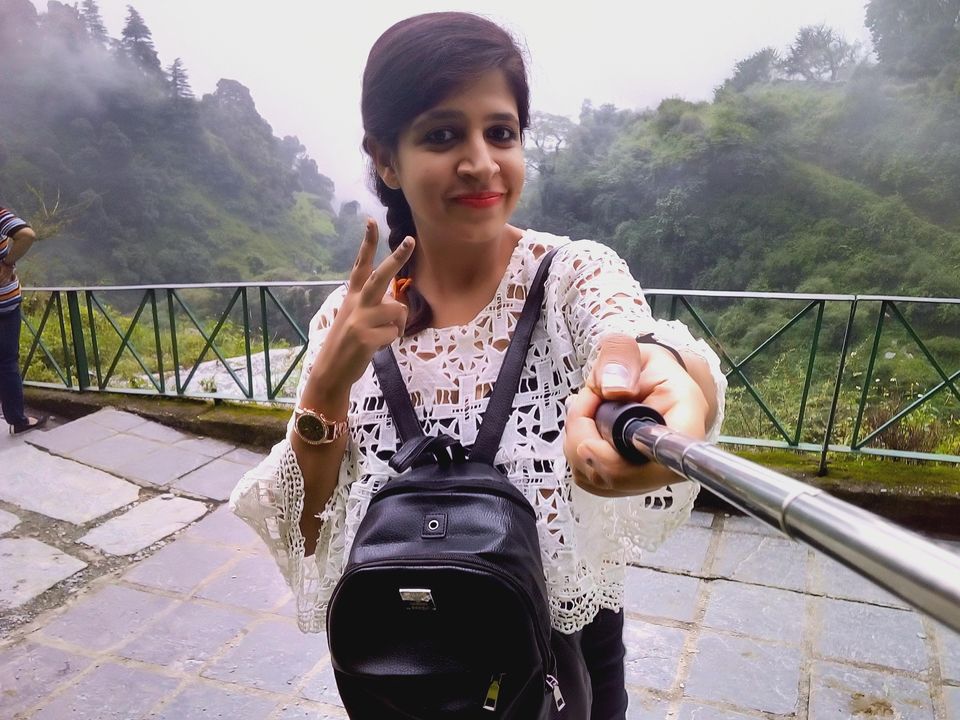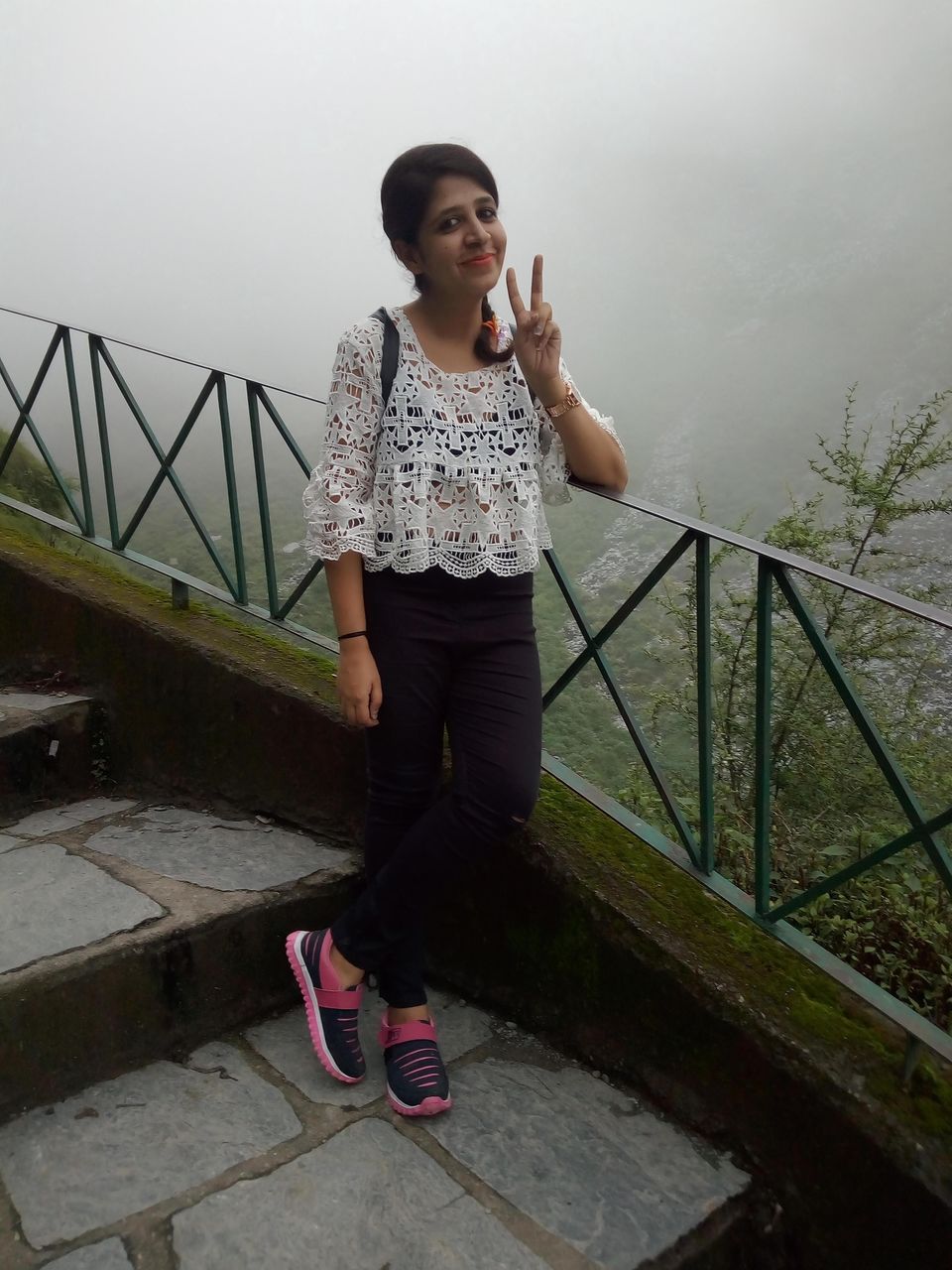 With the progress in the trek , i finally reached bhagsunag falls; the journey was beautiful and so was the journey and i was left awestruck somewhere.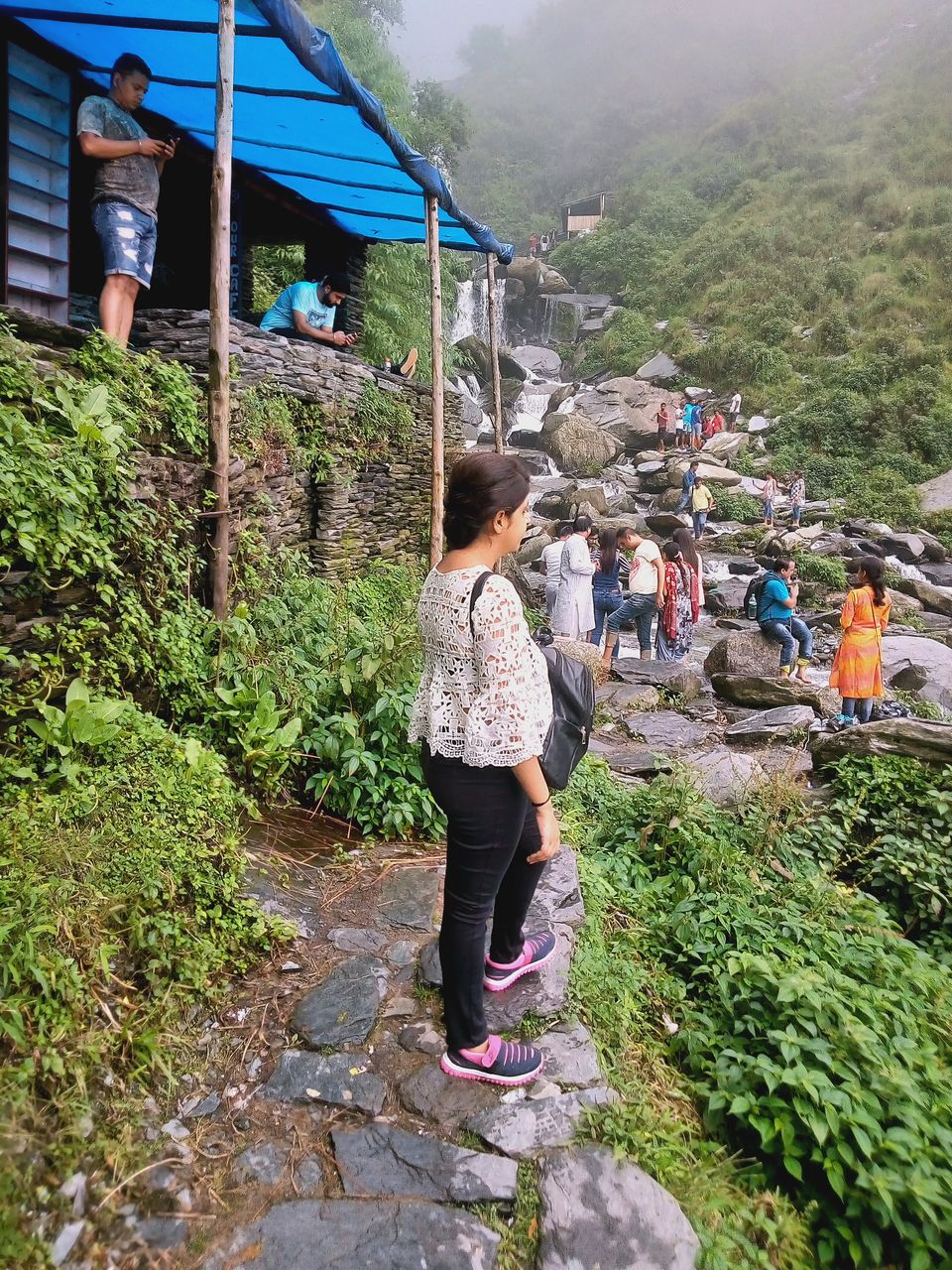 While I was descending down and taking every moment with me, I Decided to go Namgyal Monastery Mcleodganj. I hired a cab from there and i reached at monastery within few minutes and the monastery, it was like Kronotsky Nature Reserve(one of the most silent places around the world, i read it somewhere). The serenity and tranquility was hard hitting and was the much needed change i needed from the hustle and bustle of Delhi. While I was sauntering through the beauty, i met this angel and she was super cute.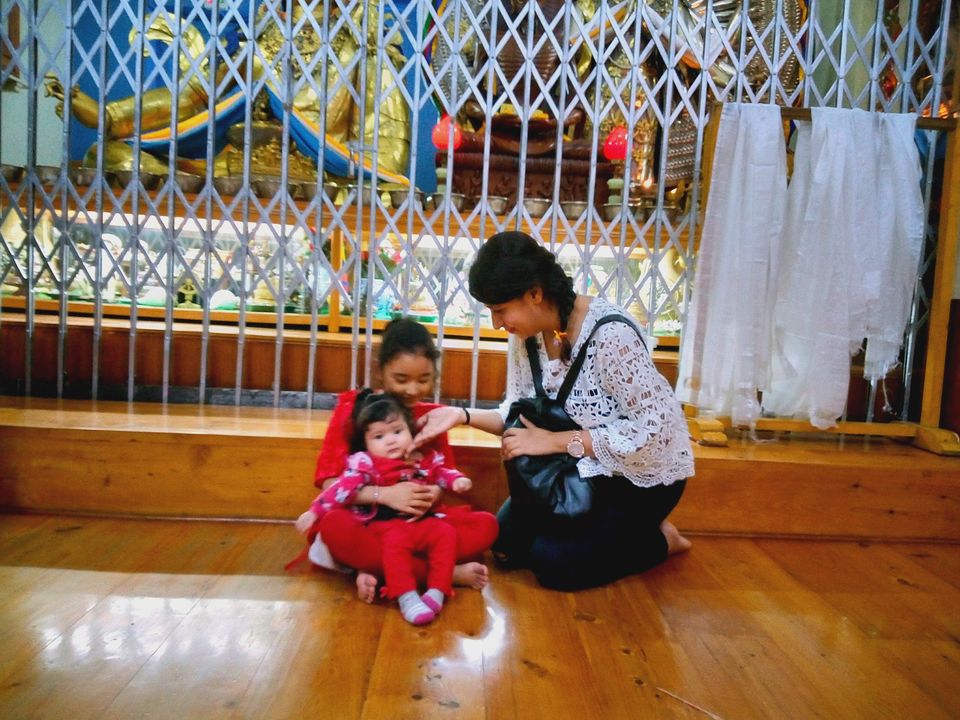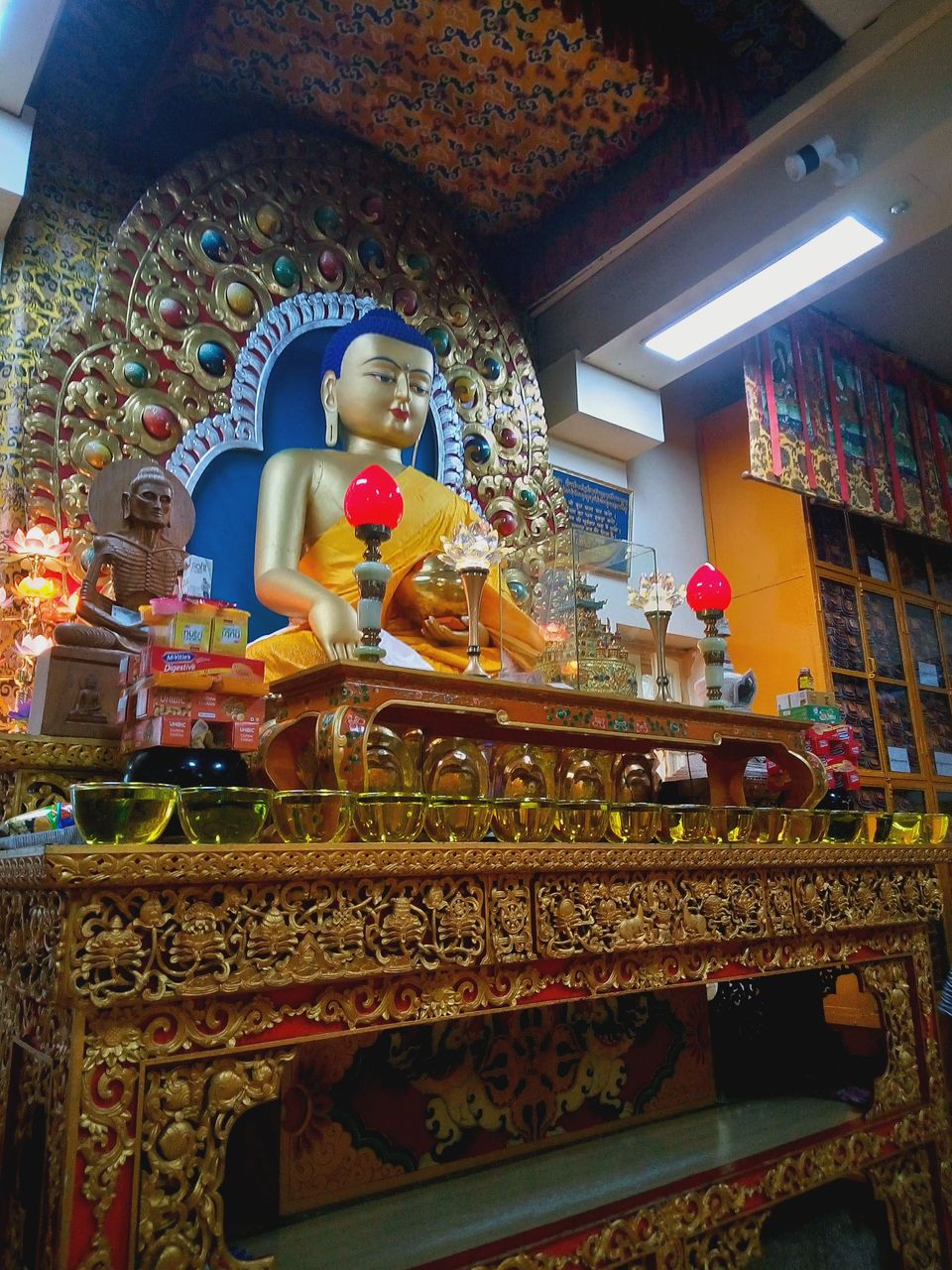 After enriching my soul , i strolled back to mcleodganj bus stand and i took an intercity bus to kangra and then the weather, actually played its cue and it was raining heavily. With traffic jam and bad weather, our bus made us wait more than required; my plans to visit kangra fort dropped and I decided to visit kangra temple which happens to very prepossessing and after thanking almighty , i took a bus back to mcleodganj and with my dinner, i took lots of rest to pamper myself and get ready for the day 2. I will posting soon the details about my day 2.