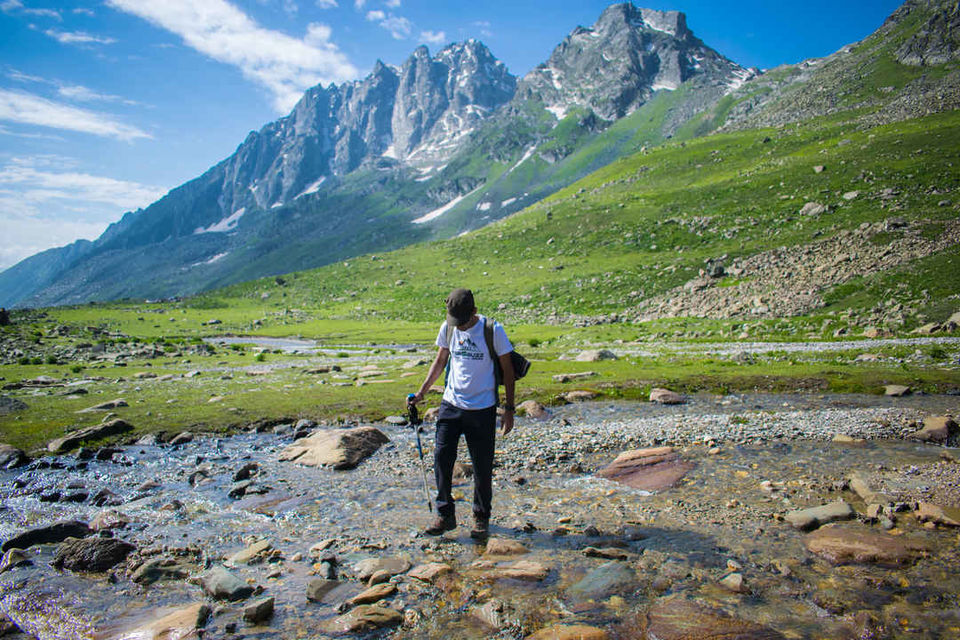 For the last six days, I have been to some places where there were so settlements around or any means to communicate with closed ones..
An unknown place, miles and miles away from the city; where the only way to reach is by walking through dense mountain terrains, climb slow clad mountains; while the clouds keep company from high above.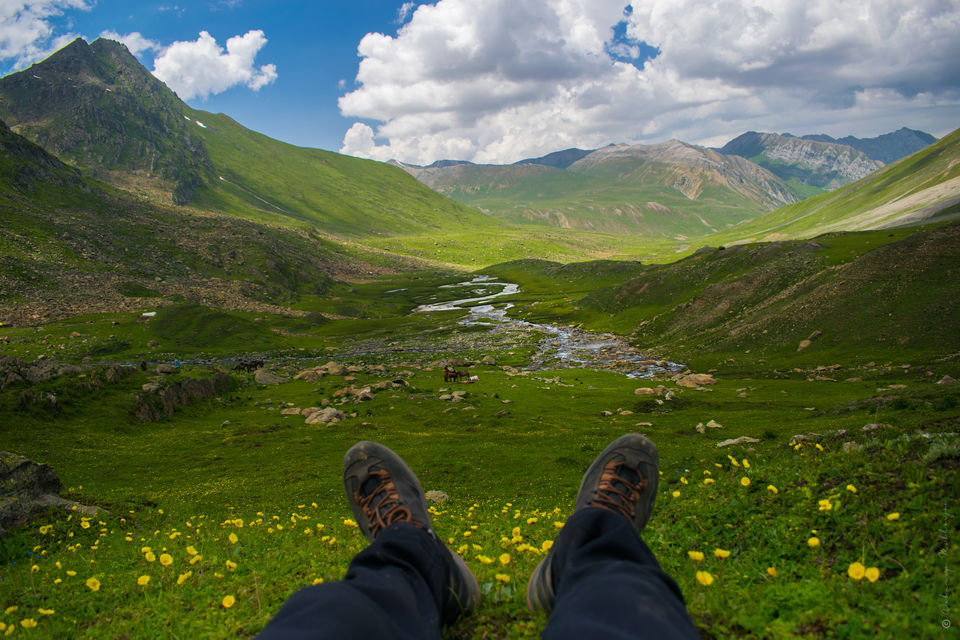 Okay, do you know what is the most interesting part about trekking?
There is no end to your journey, not until you are able to reach your destination. However, along the journey, you will be required lots of patience and create your own path. And amidst all these, you forget everything about sadness, hardship, pain, …and feel the moment that will become a memory of a lifetime. That's right! Memory of a lifetime.
This is the reason why we revisit the mountains again and again.
So come let's get set on our journey to this remarkably beautiful offbeat trek route of Kashmir, called the Kashmir Great Lakes trek, which is one of the prettiest trek in India.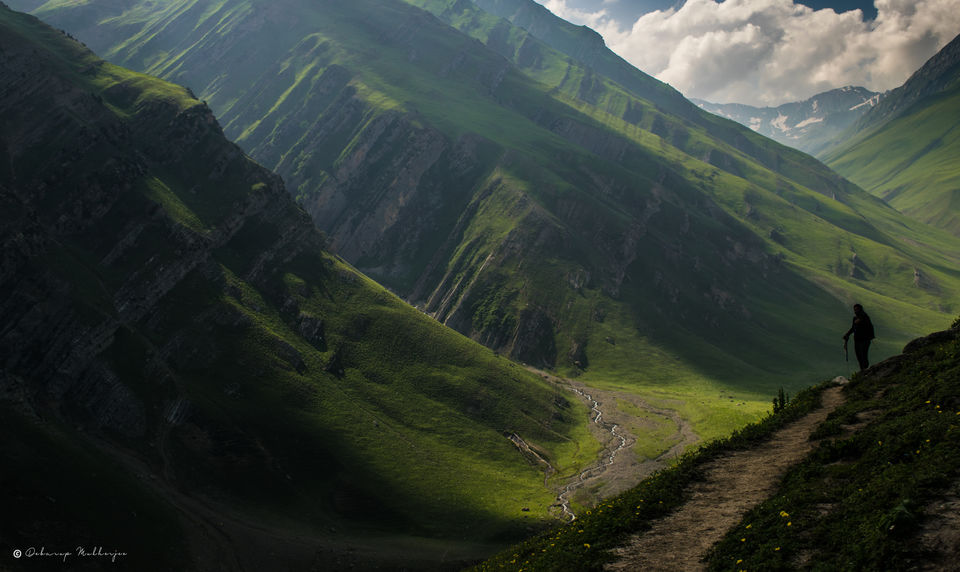 If you are searching for the best trekking experiences in India, then I believe you are at the right place. That's because in this blog, I am going to share my travel experience to the most beautiful and prettiest trekking destination in India, the Kashmir Great Lakes Trek also known as the KGL Trek.
Day 1:
So, I was planning for this trek for a long time. Finally the day has arrived.
Arriving at the Srinagar airport, we received a warm welcome from the driver of the cab that we had booked earlier. Now he drove us straight to the basecamp of KGL trek--Shitkadi, which is a very beautiful place near Sonamarg.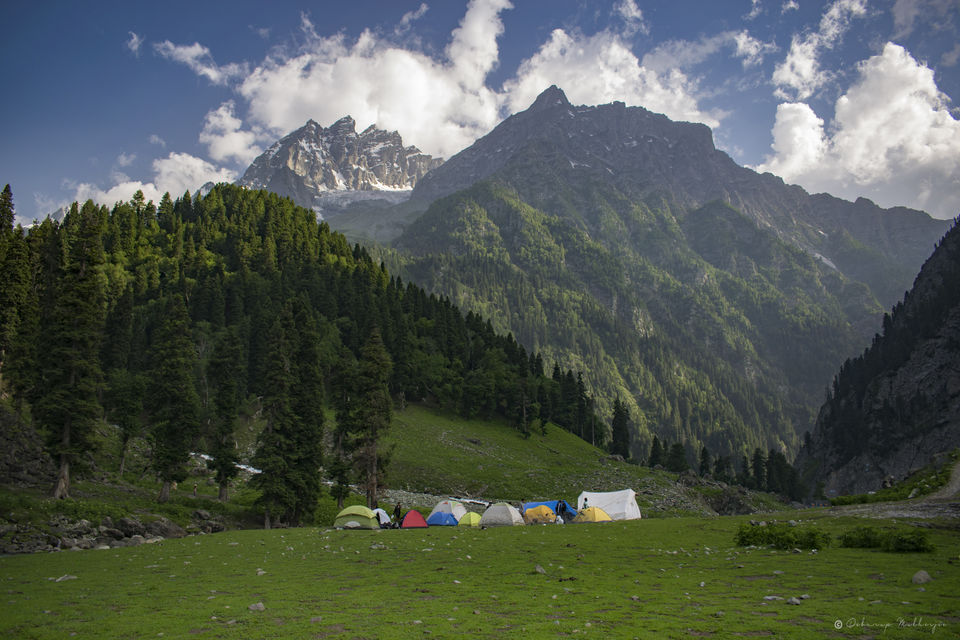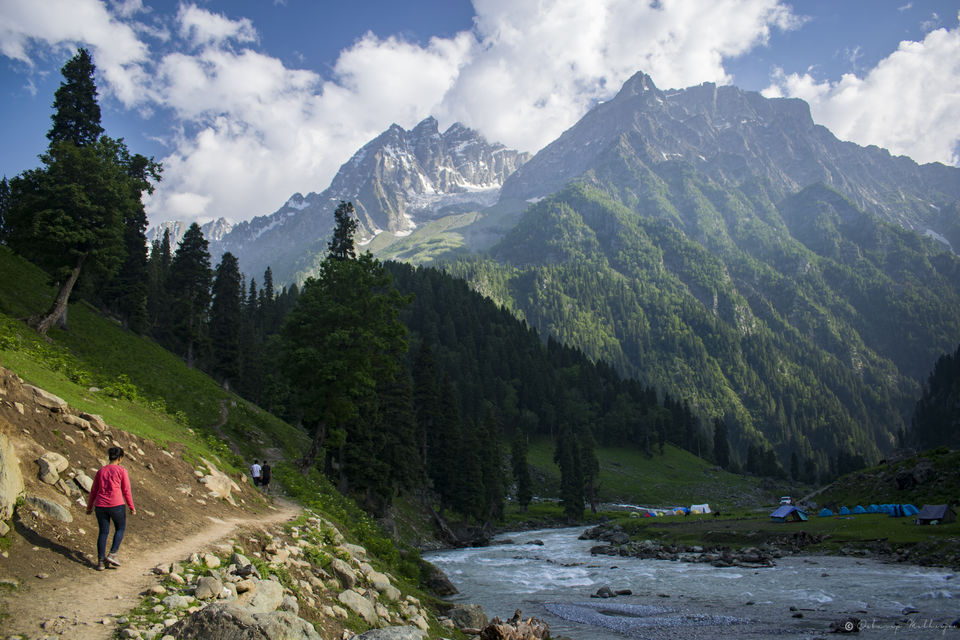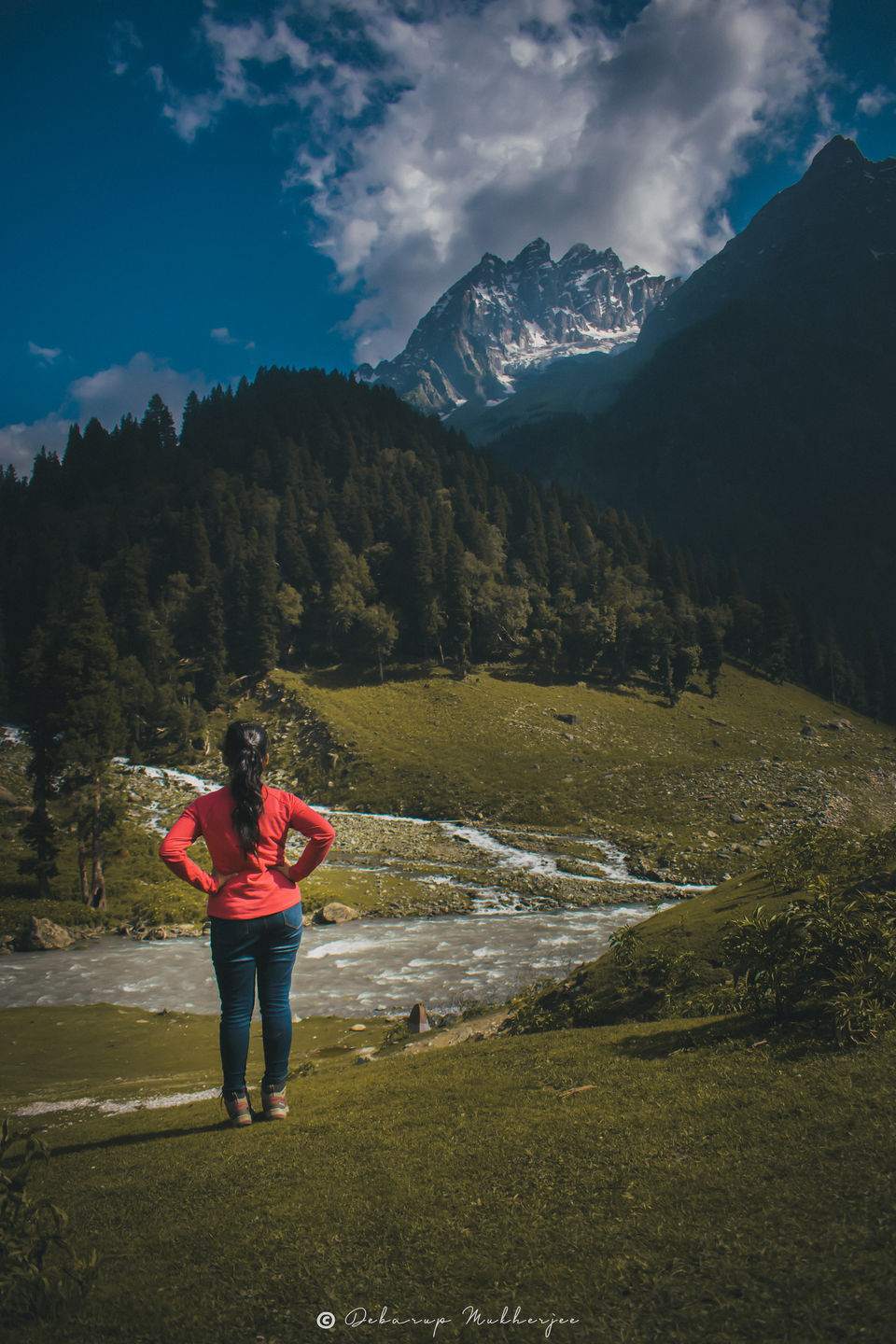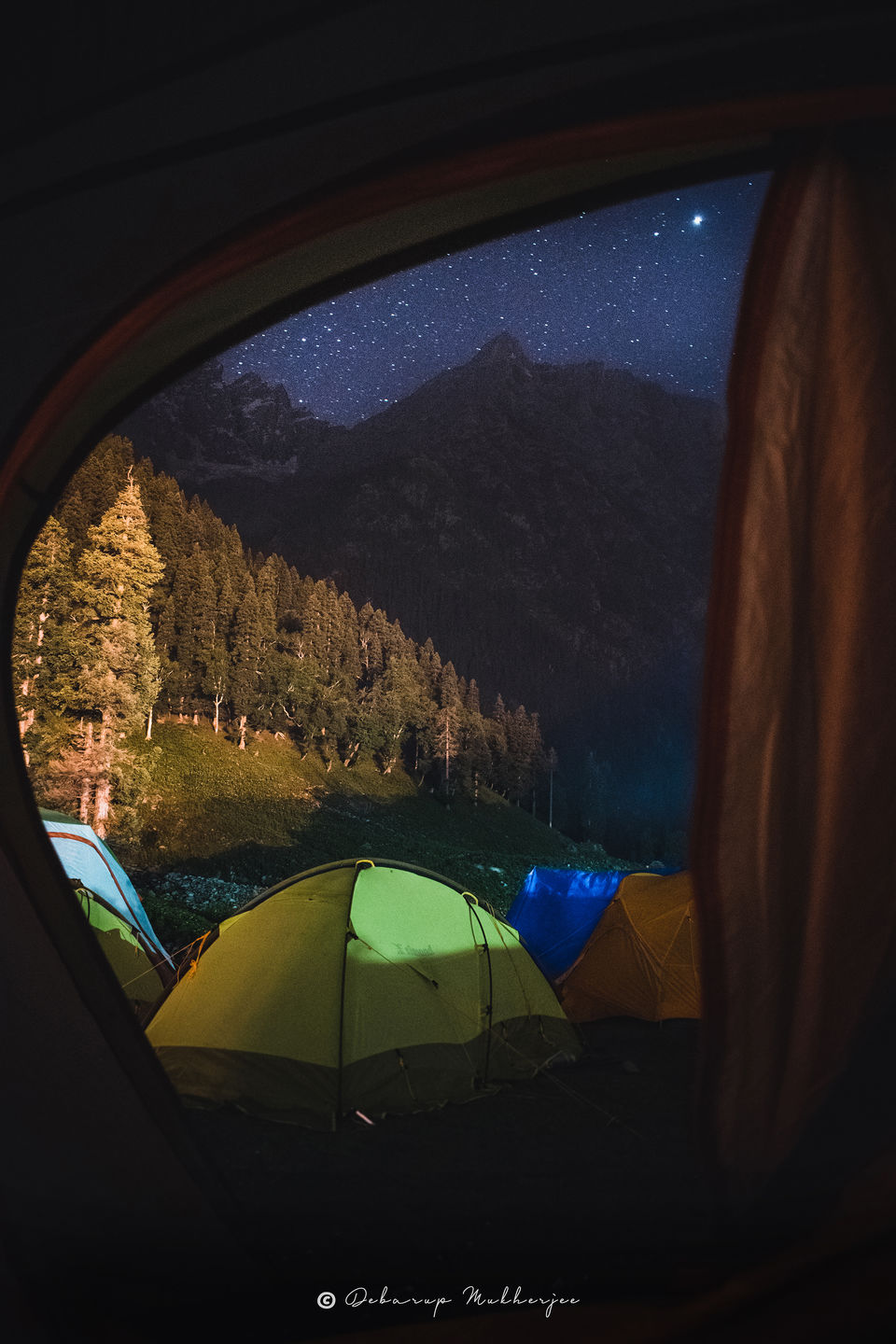 The camp was just located beside Sindh River and in front of us we can see the massive Thajiwas glacier. After a short afternoon hike, we returned back. It was an amazing night to spend inside the tent with the sound of the nearby river flowing and the sky full of stars.
Day 2:
The next day, we started out early. Our destination was Nichnai camp. It was a total 12 km hike and took almost 6-7 hours to reach. It was pretty hard for the first day.
On the first day of our trek, I was already blown away by the landscapes. In the rear view, we could see the breath-taking view of Thajiwas glacier and in front of us pine and maple forest.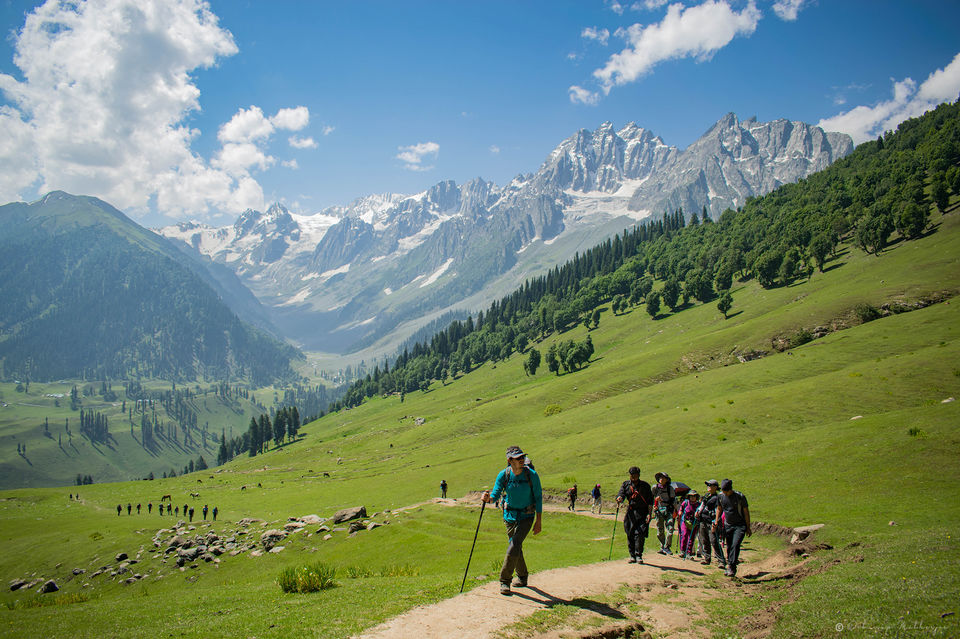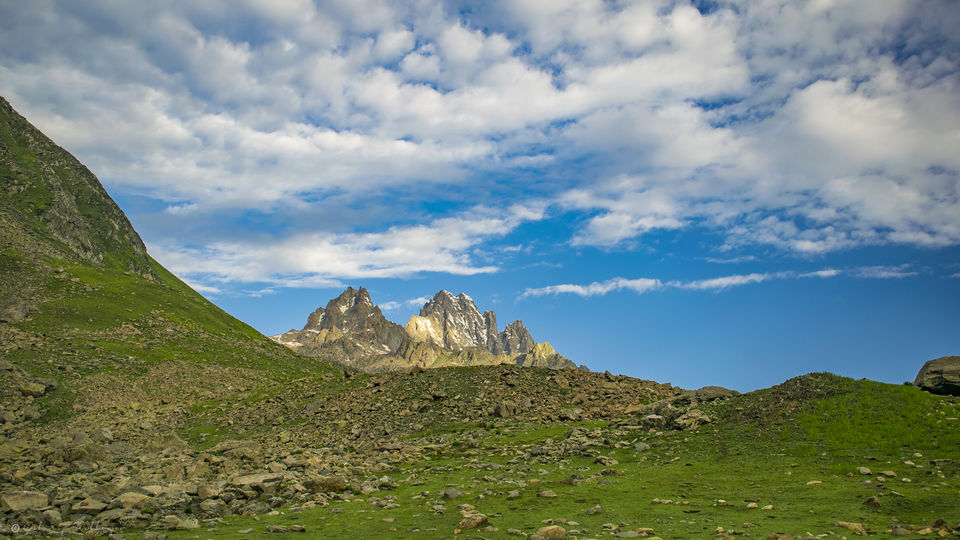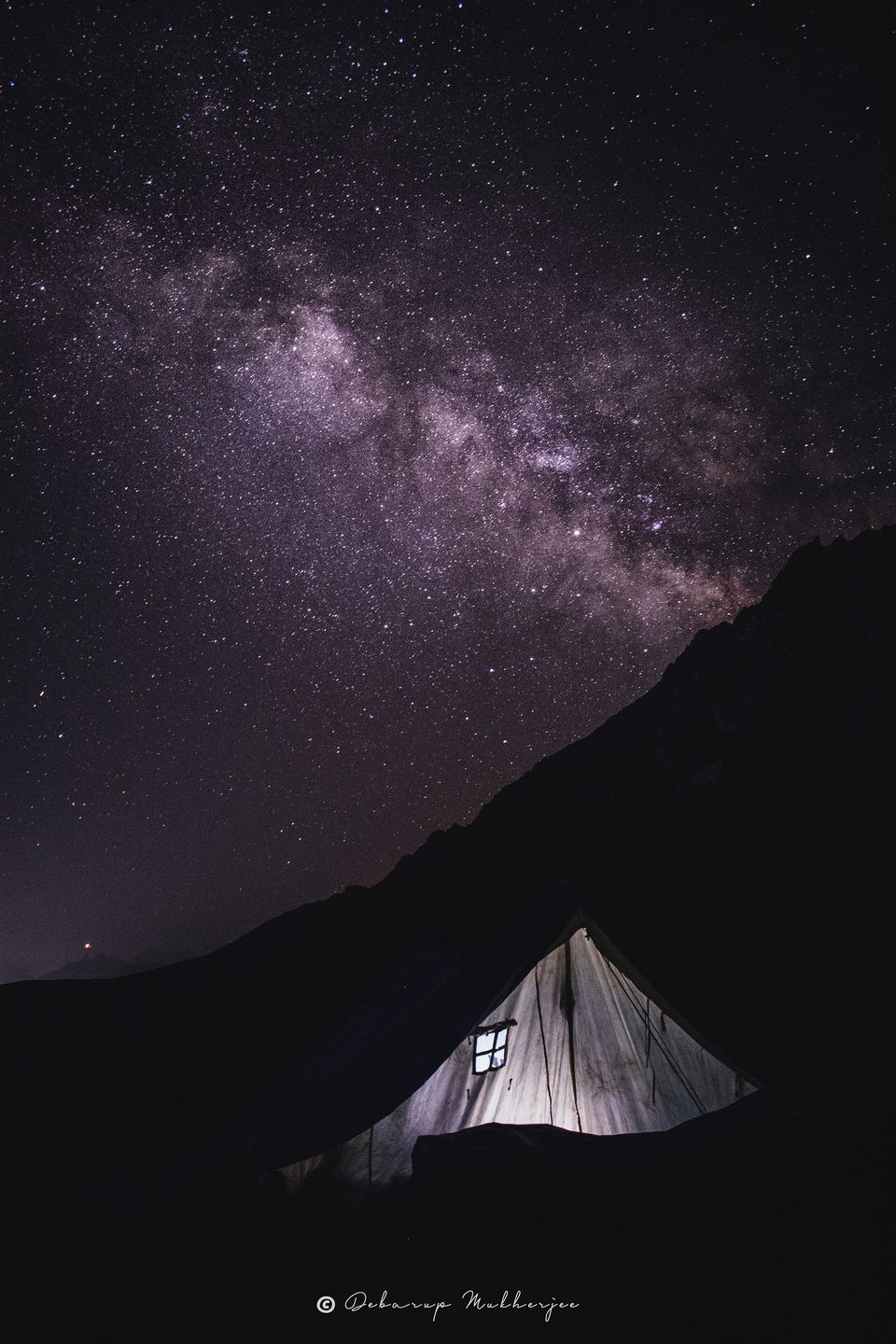 Today we need to gain altitude from 7,780 ft to 11,838 ft.
After reaching Nichnai it felt like we were on a different planet. I kept on telling myself that today is not the day to stay inside the camp, today is the day to take out the camera and get lost into the nature.
Day 3:
It was the third day and the second longest hike of the whole trek.

We hiked around 14 km and covered an altitude from 11,838 ft to 12,011 ft.

After crossing the Nichnai Pass, we crossed a big snow patch. Today our destination was Vishnusar Lake campsite. As we started out early, we reached within 6-7 hours.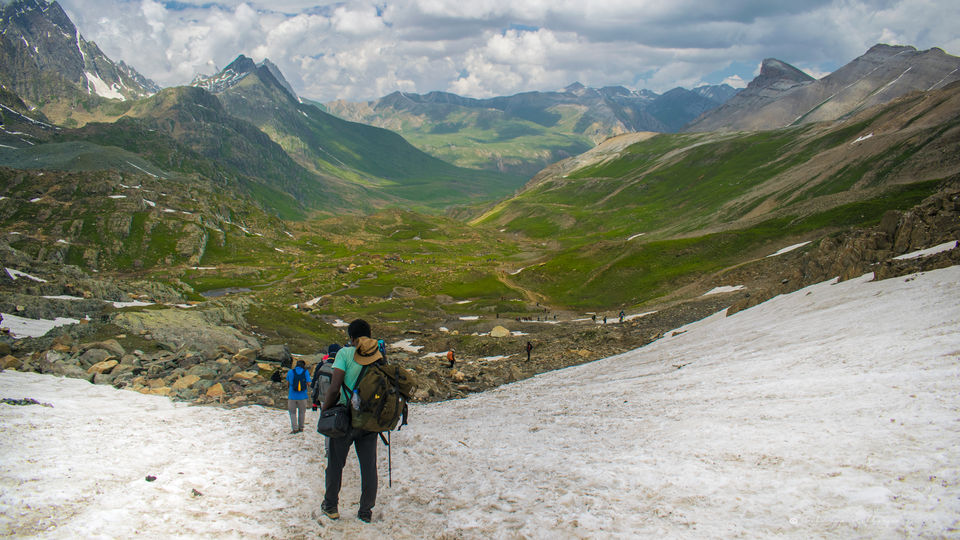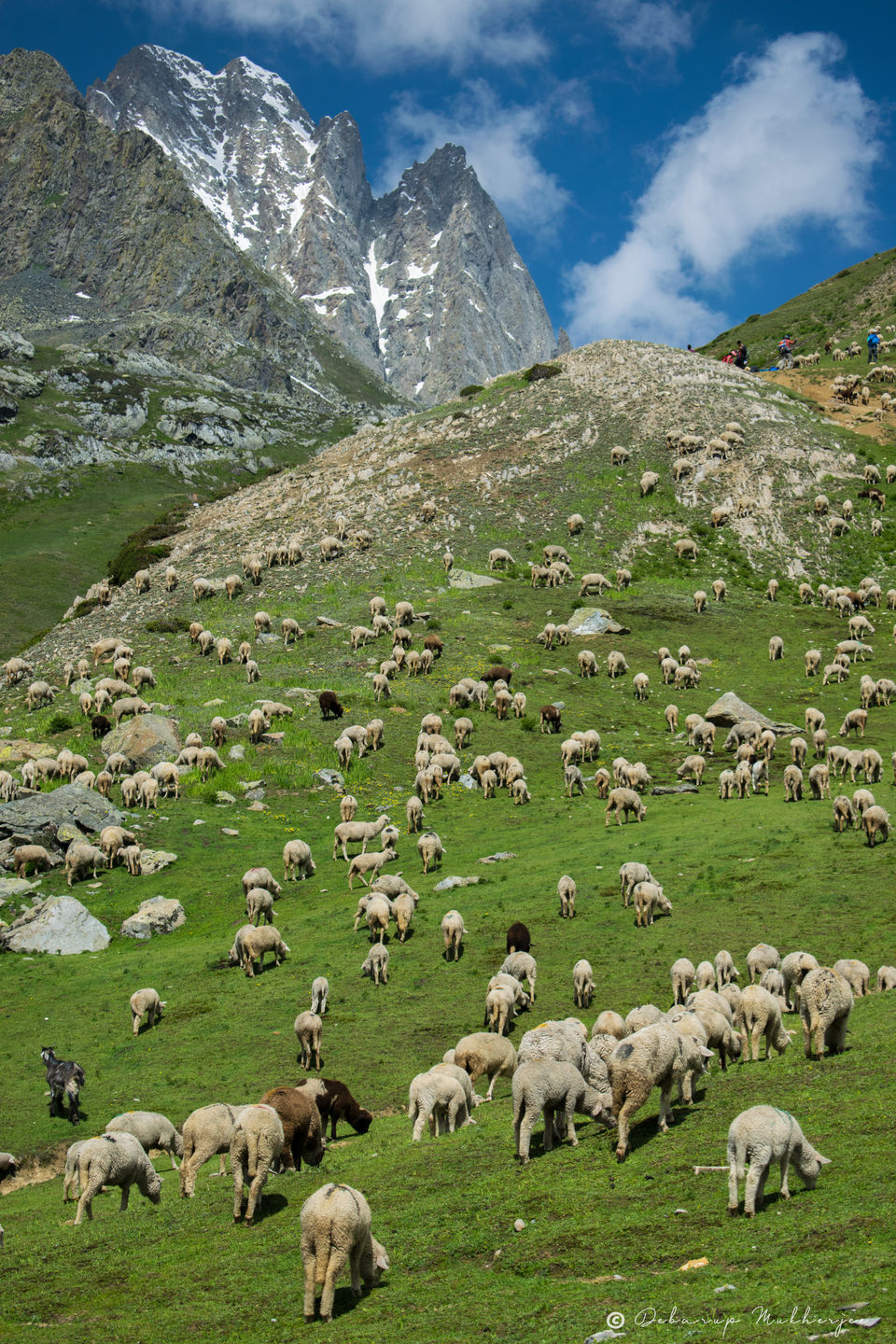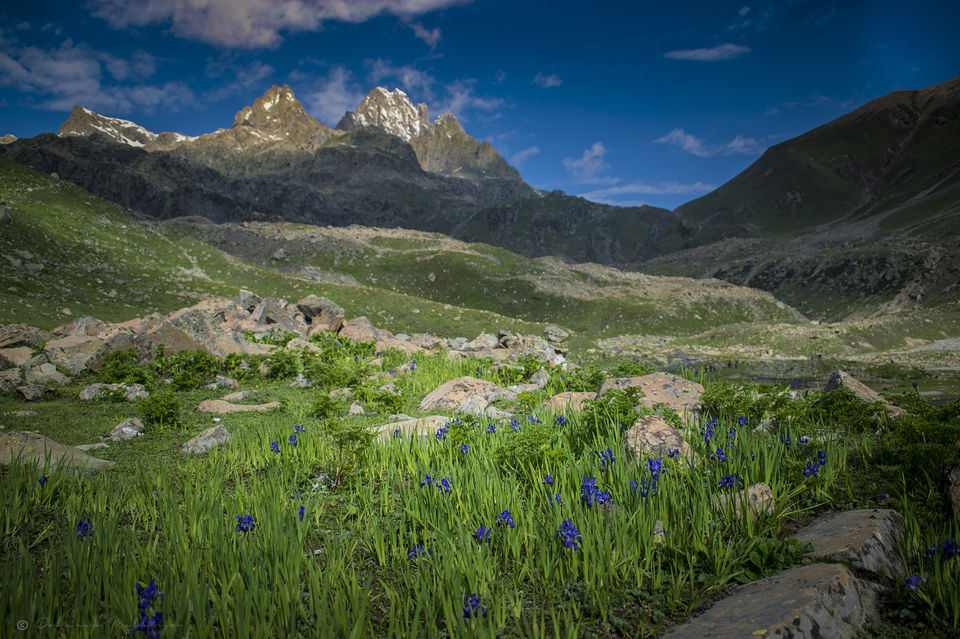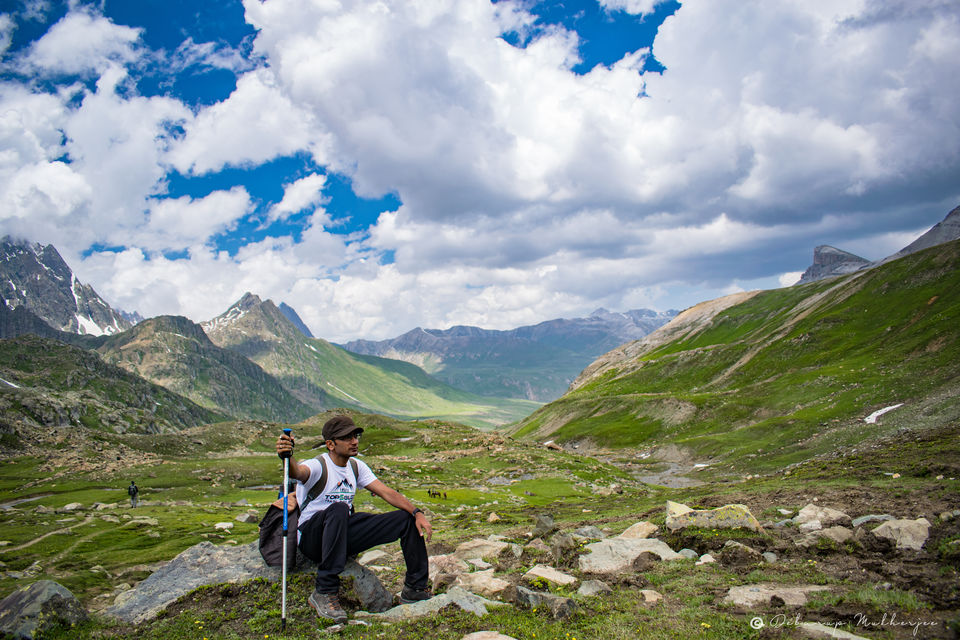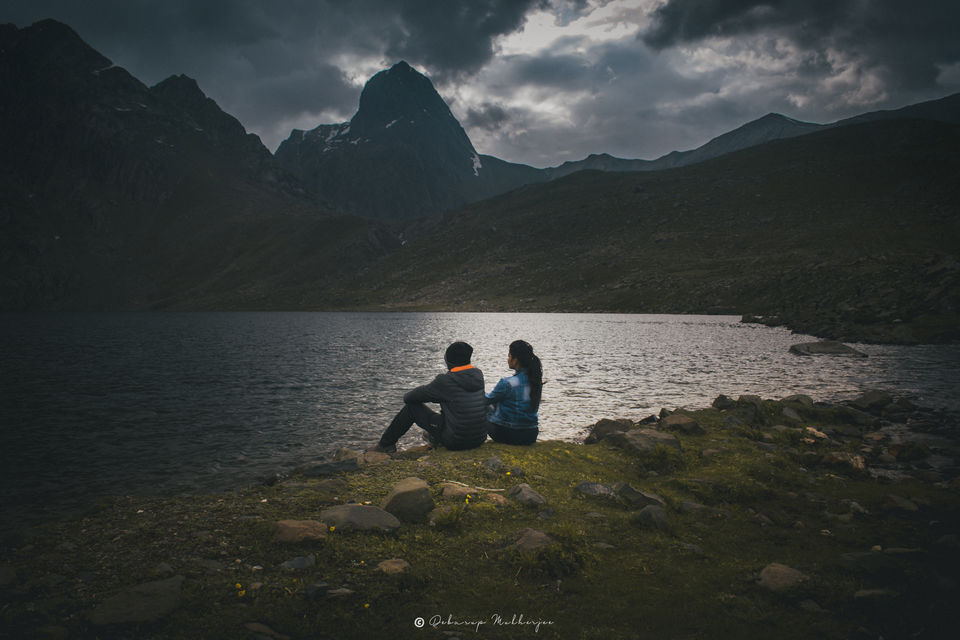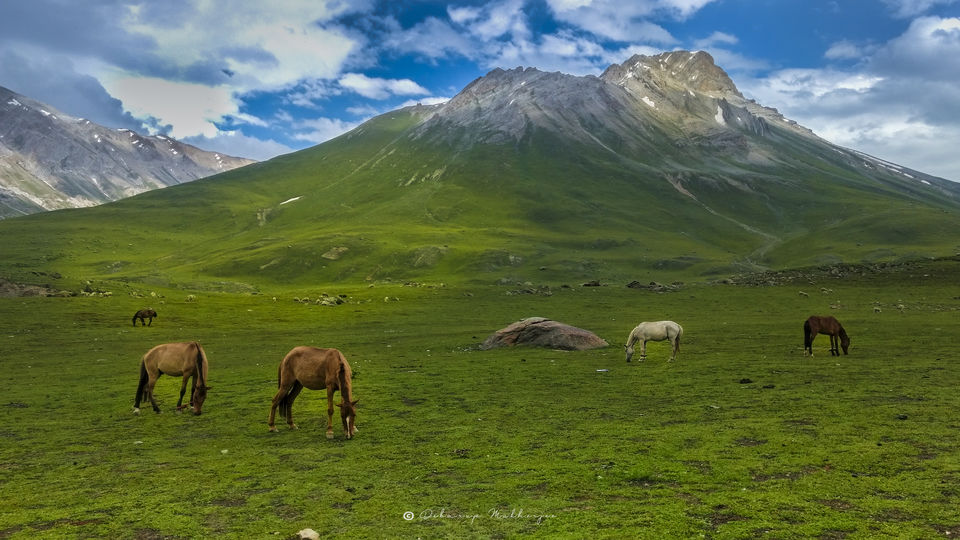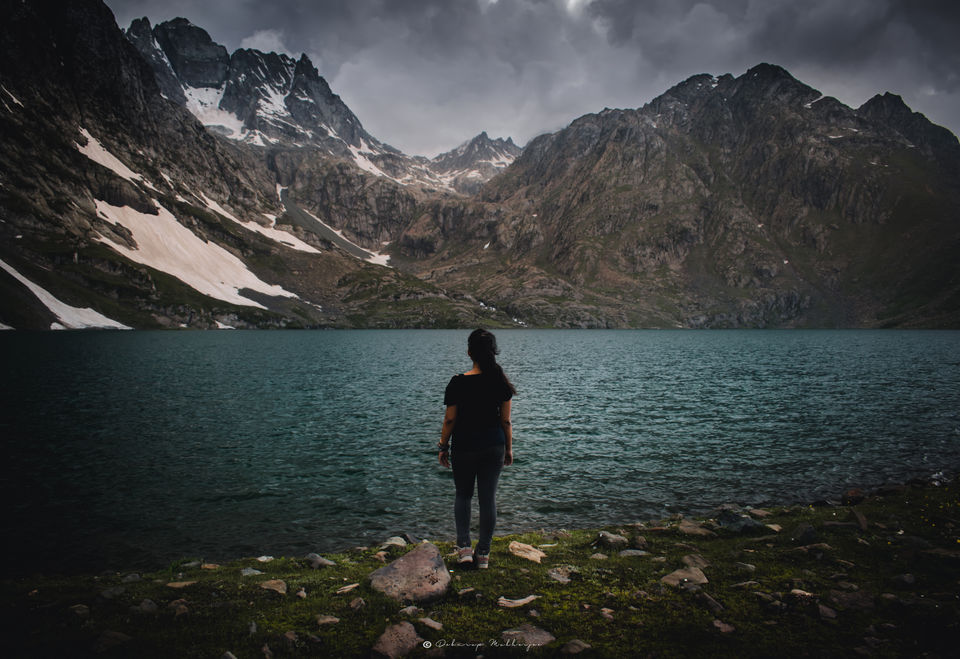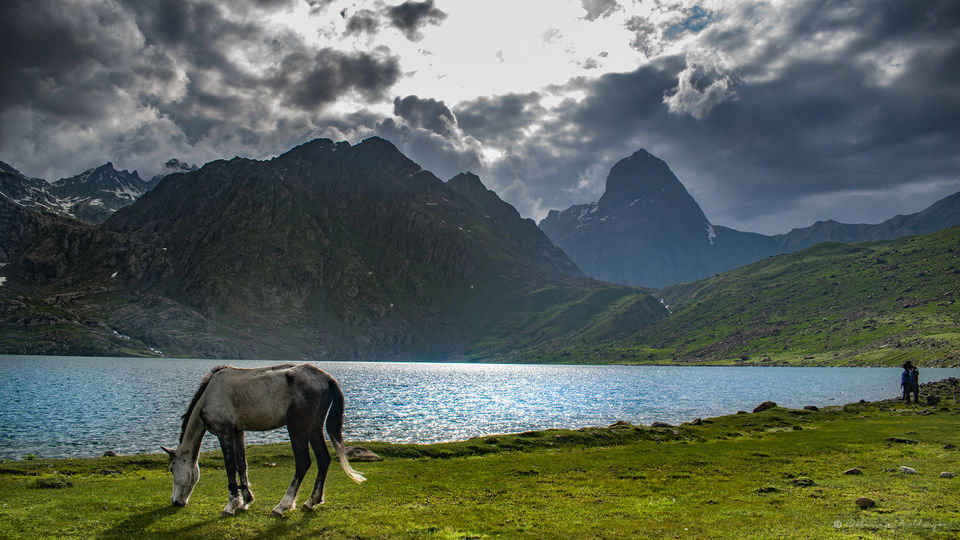 After reaching the camp, we went near Vishnusar Lake and did some photo session. In the night after dinner, I got out from my camp to capture some night sky photos that you can see below.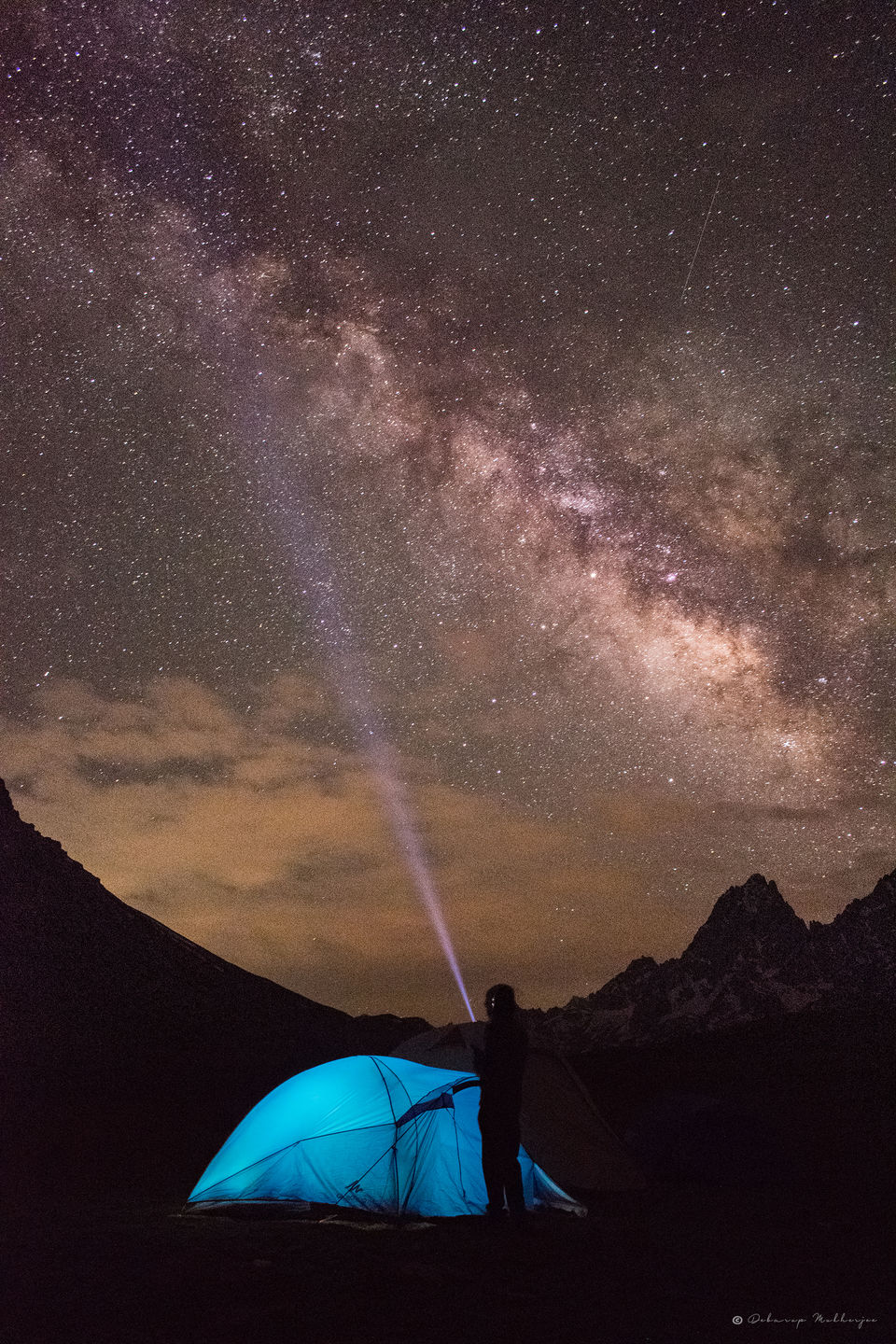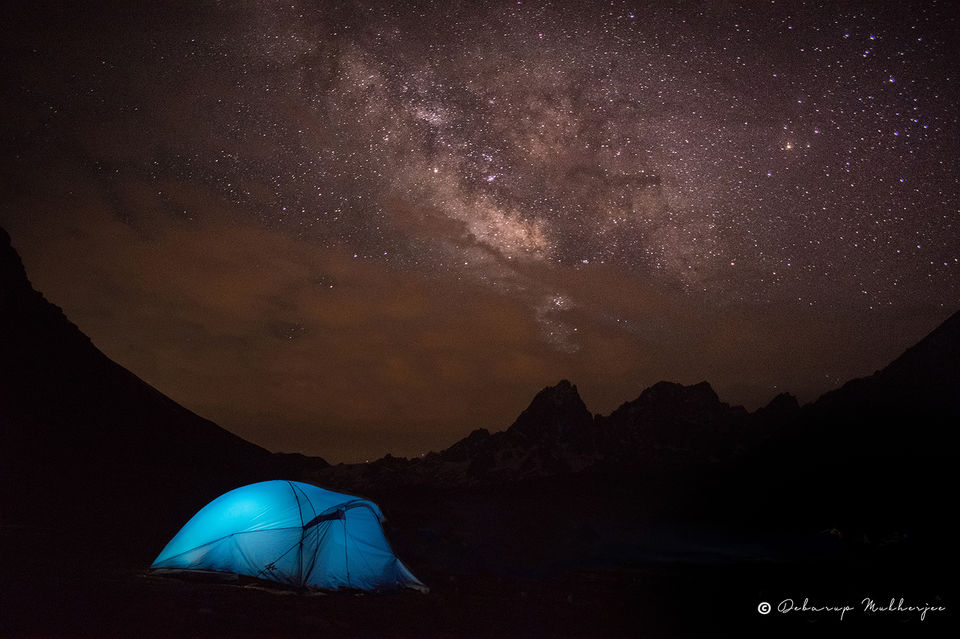 Day 4:
The 4th day was the toughest day of our trek. Today we hiked for 16 km and crossed a long boulder stretch, a pass which is called the Gadsar pass. From the pass we could see two lakes, one is Vishnusar and another is Krishnasar Lake. The view was just amazing and no words of explanation will be complete.
We covered an altitude between 12,000 ft to 12,500 ft (3,810 m) via 13,800 ft, which is the Gadsar Pass.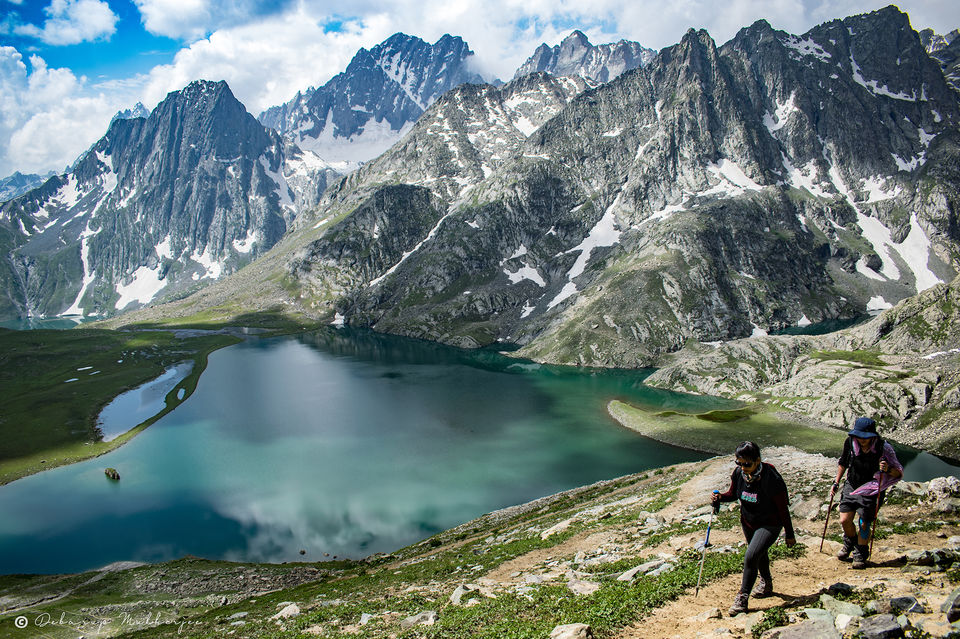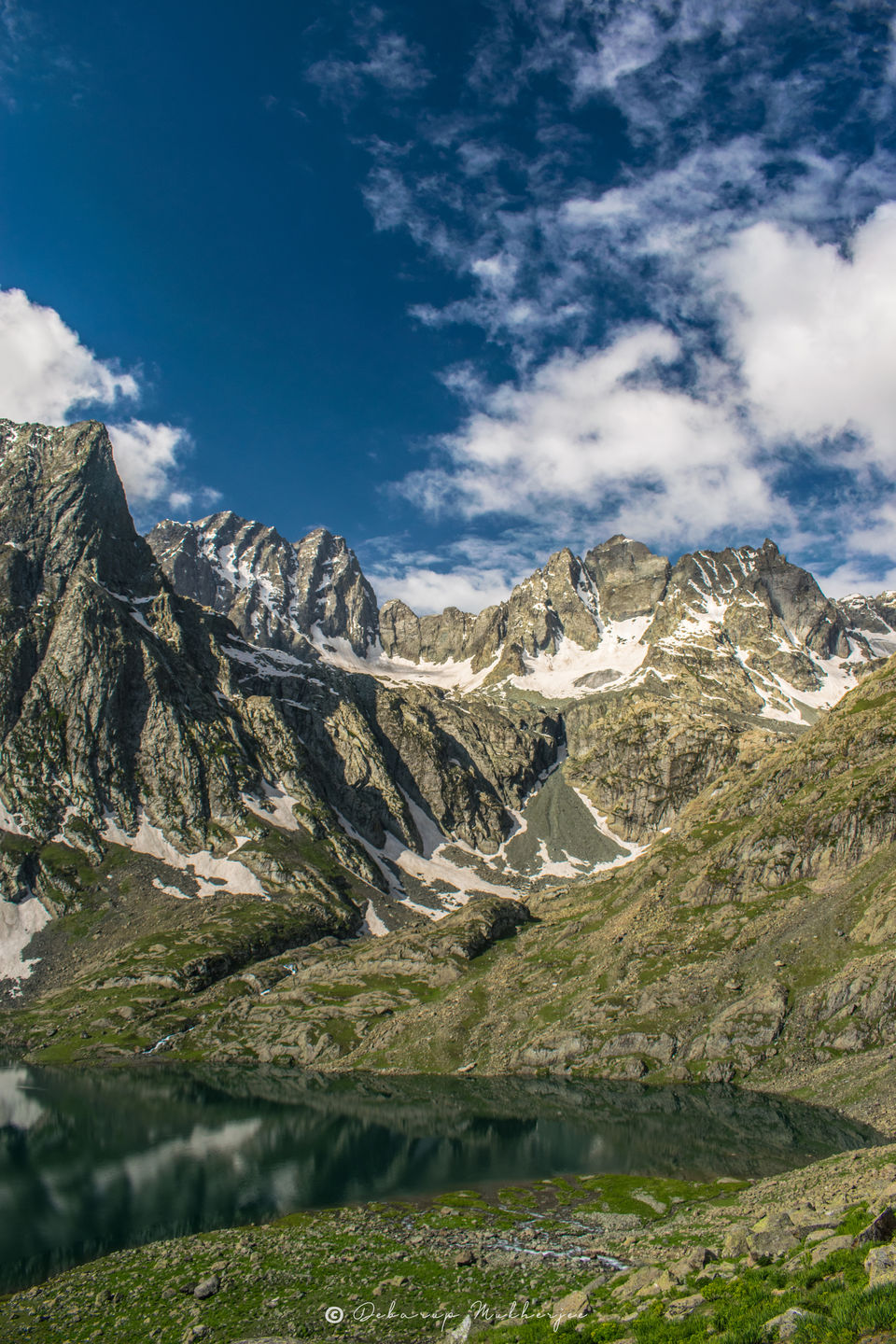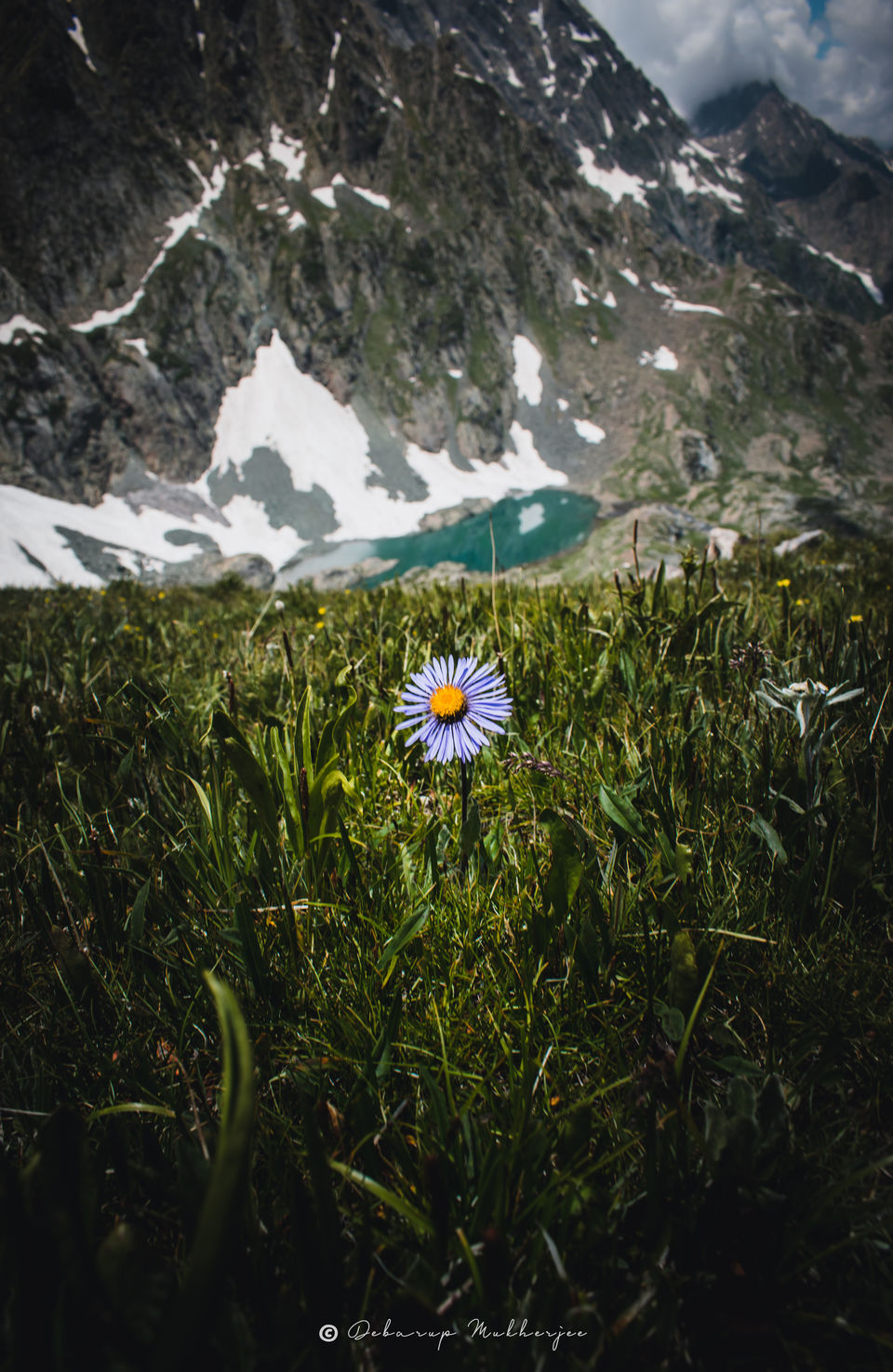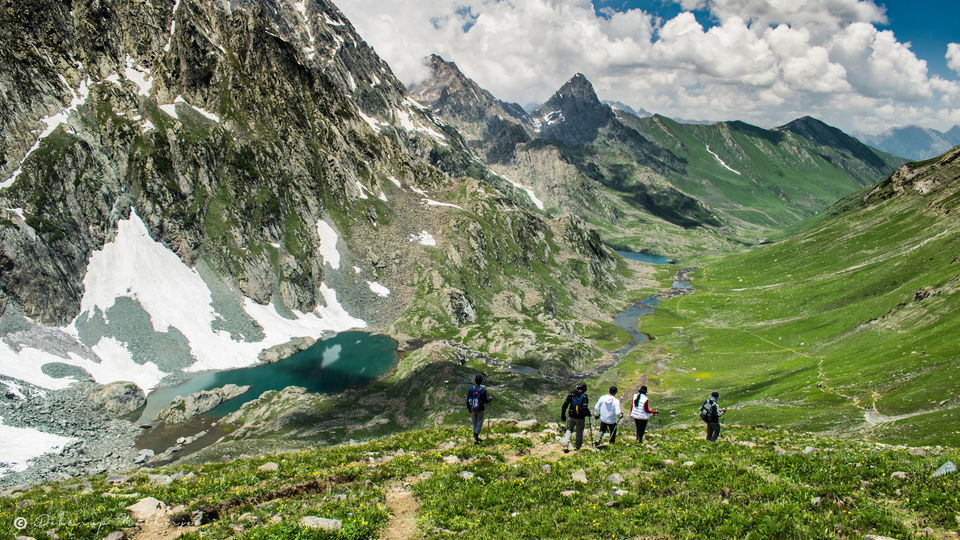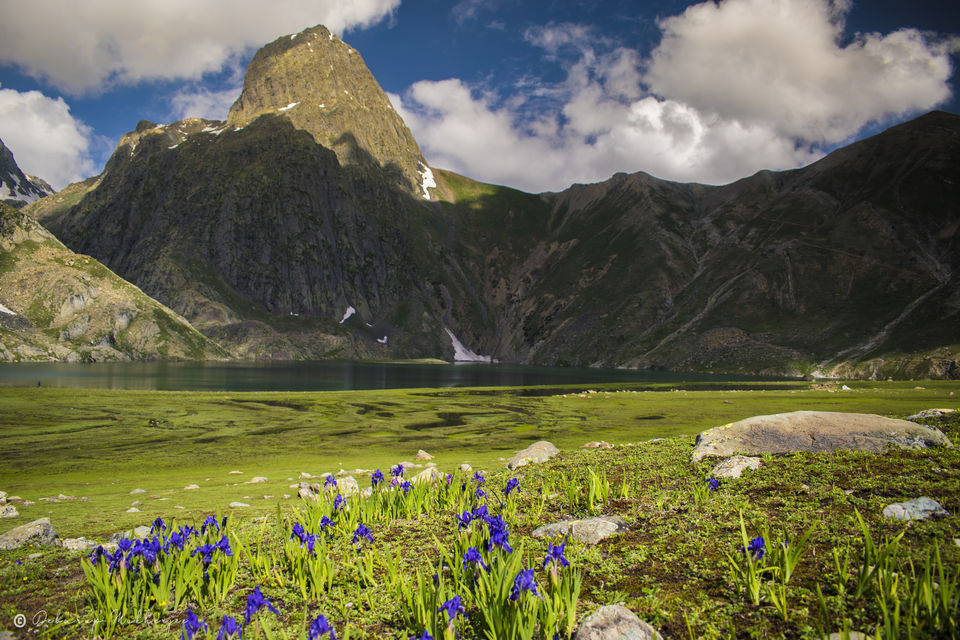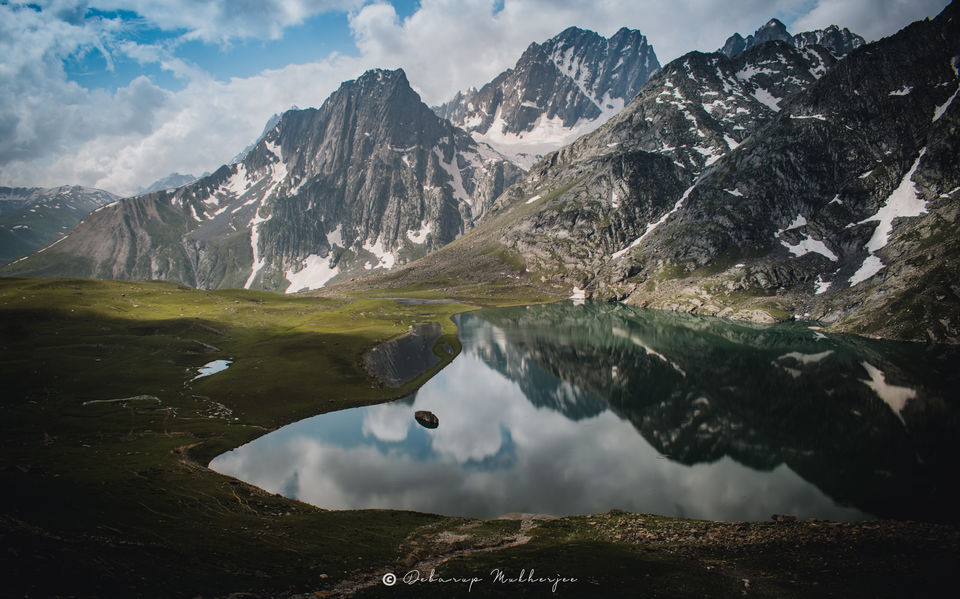 After crossing the pass, we slowly came down and finally reached to most beautiful lake of this trek, the Gadsar Lake.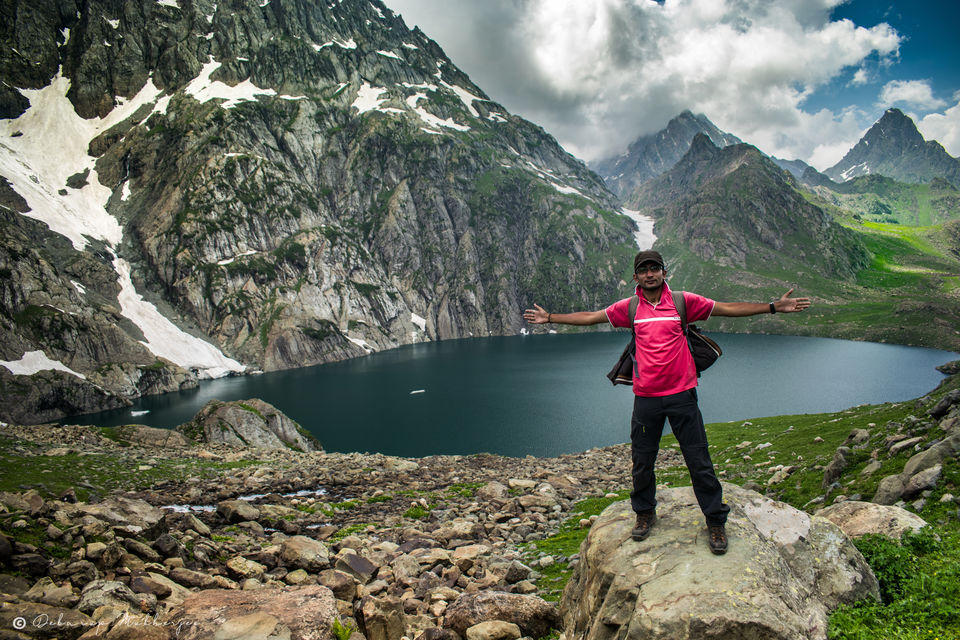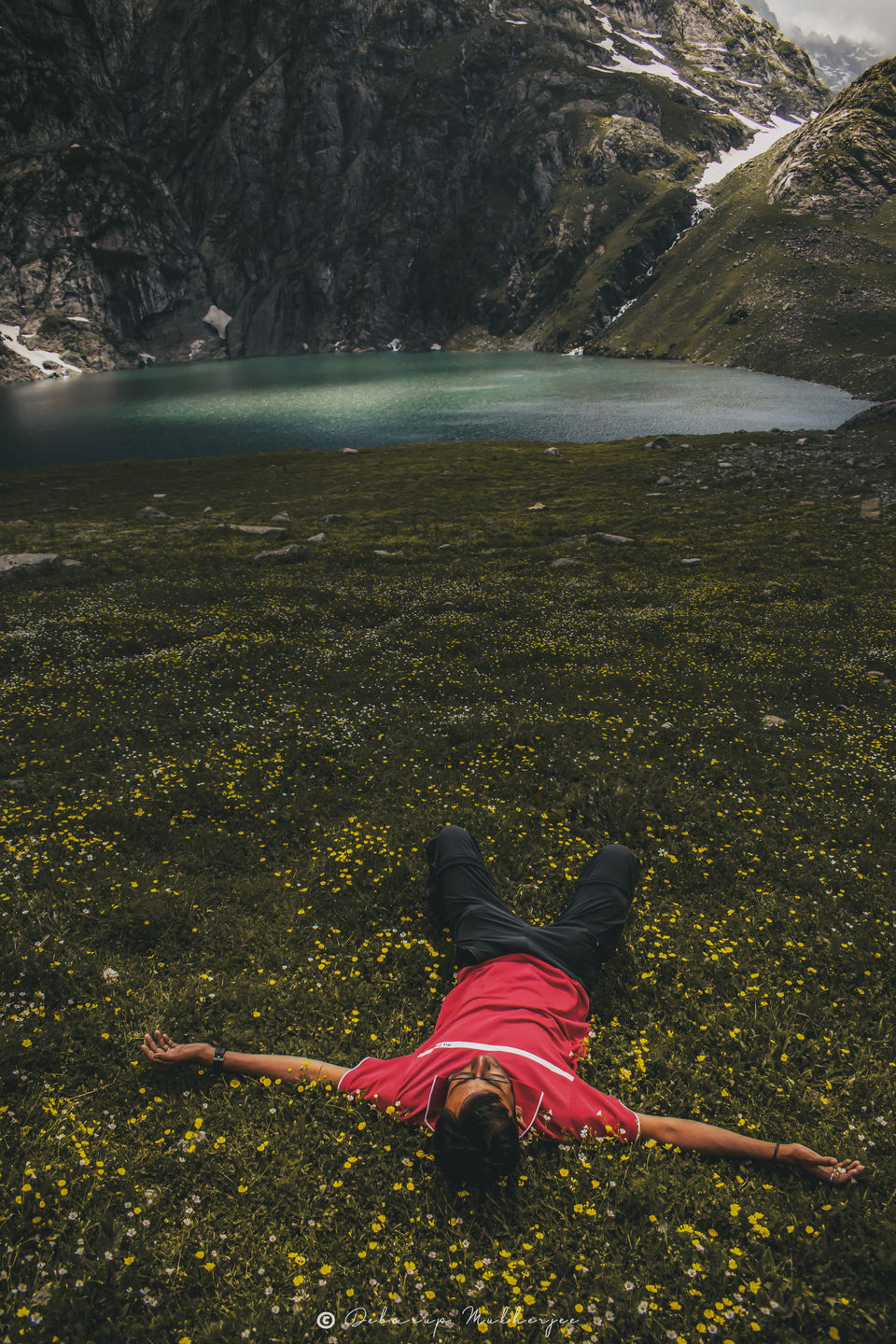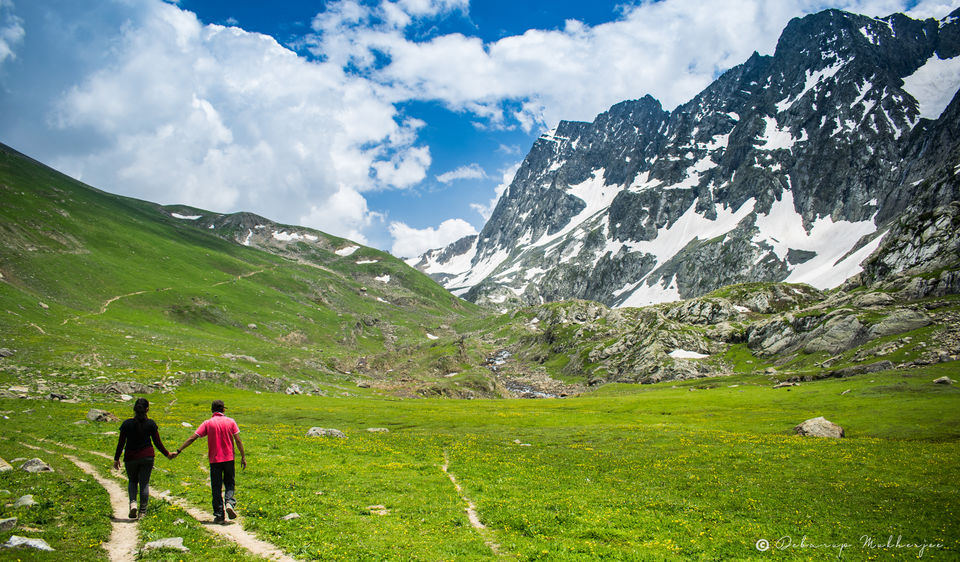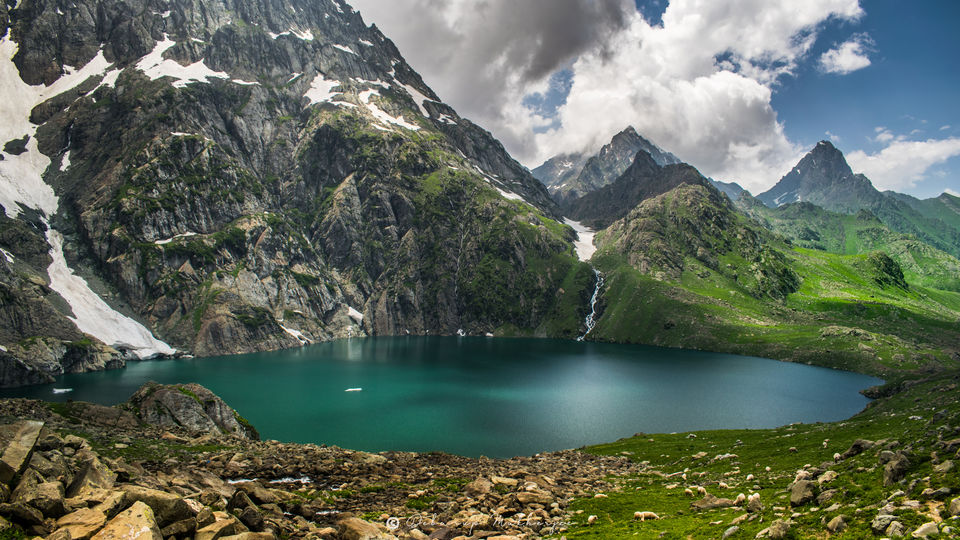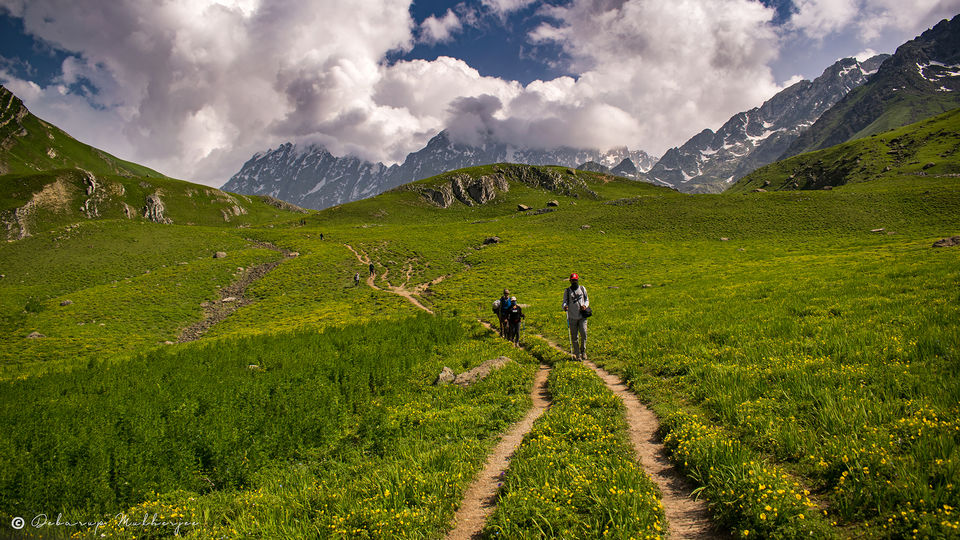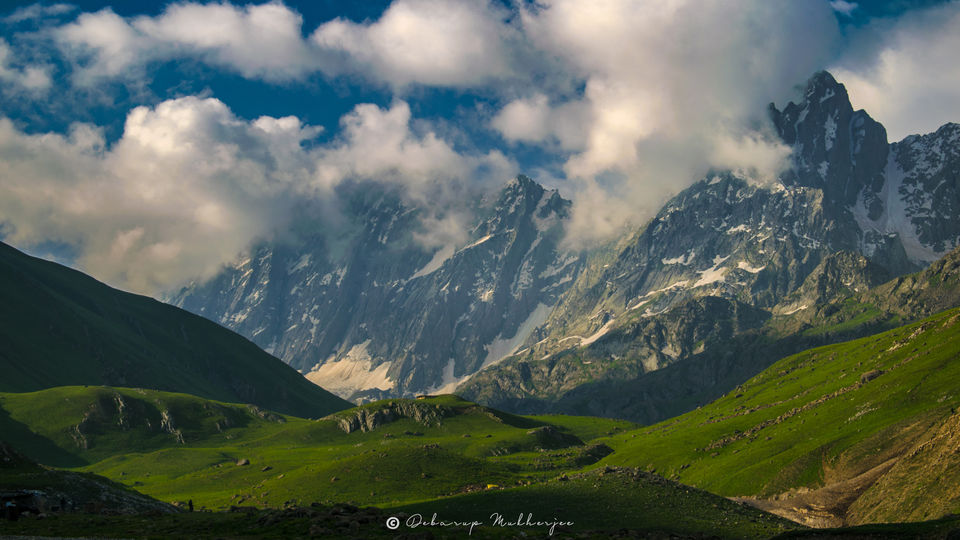 It is also known as the Yamsar lake. There was something enchanting about this lake. After 7-8 hours we reached the Gadsar Camp and the campsite was one of the best campsites in this KGL trek.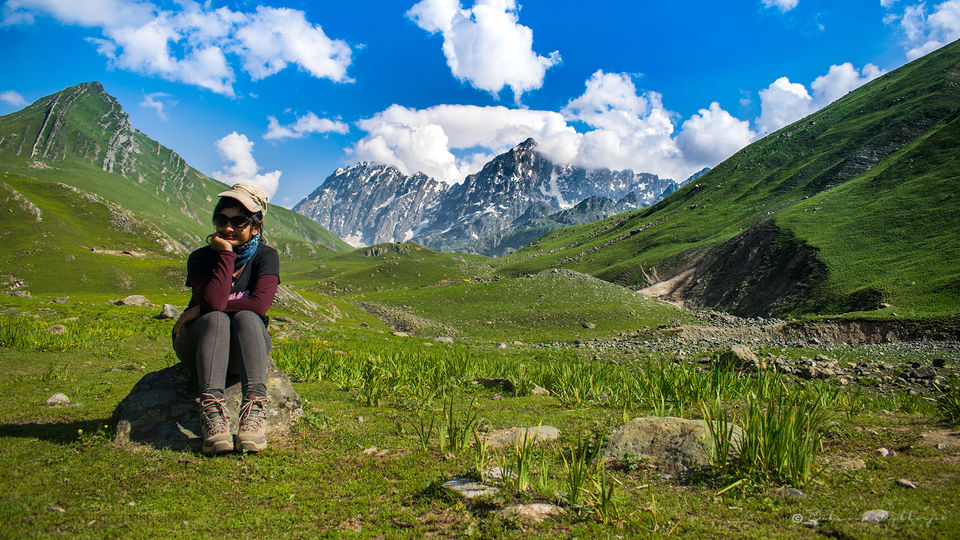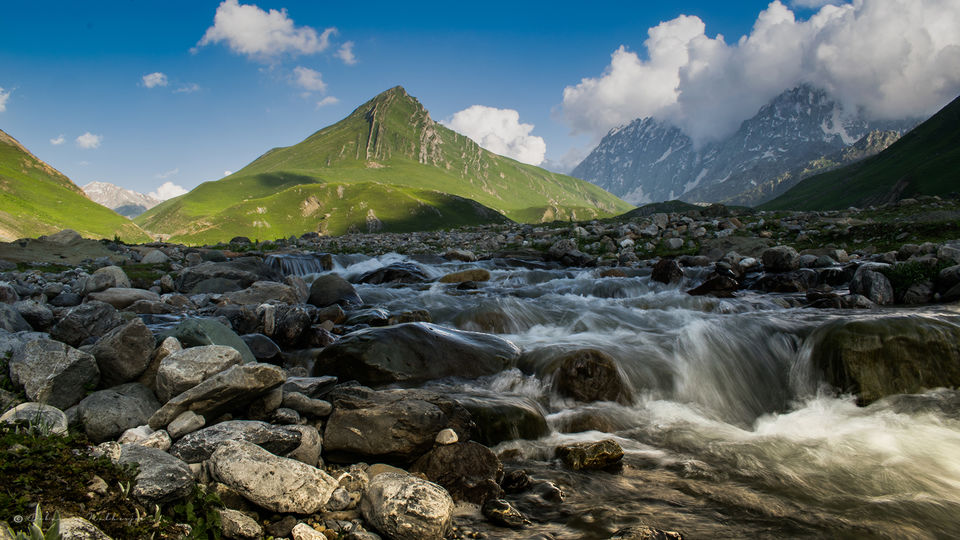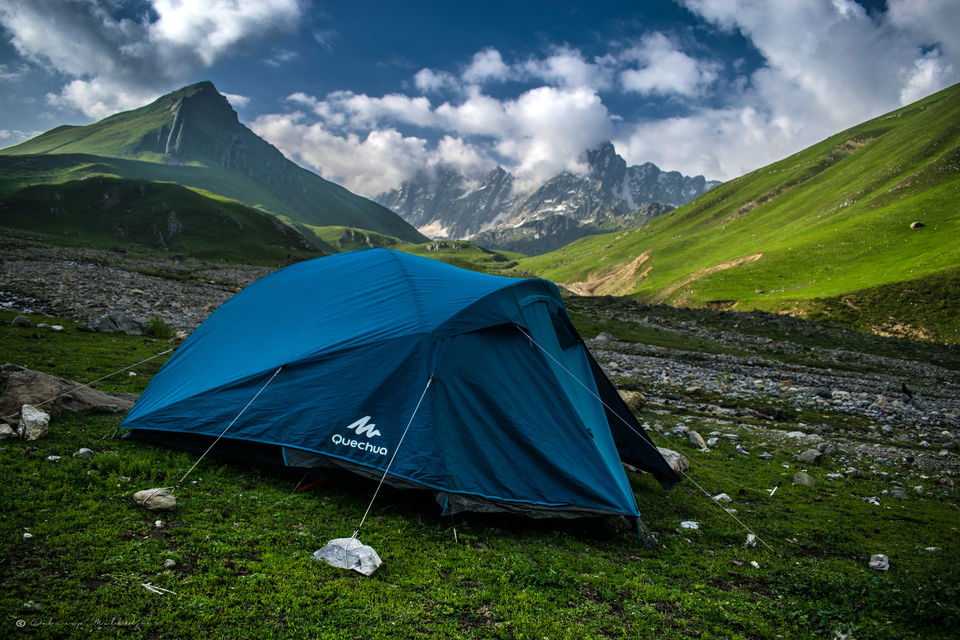 Day 5:
On our 5th day of the KGL trek, we hiked to Satsar from Gadsar camp. It was a 12 km trek. Today we came across beautiful meadows throughout the day but in the last few hours, we came across some boulder patches and it was tough…. really tough.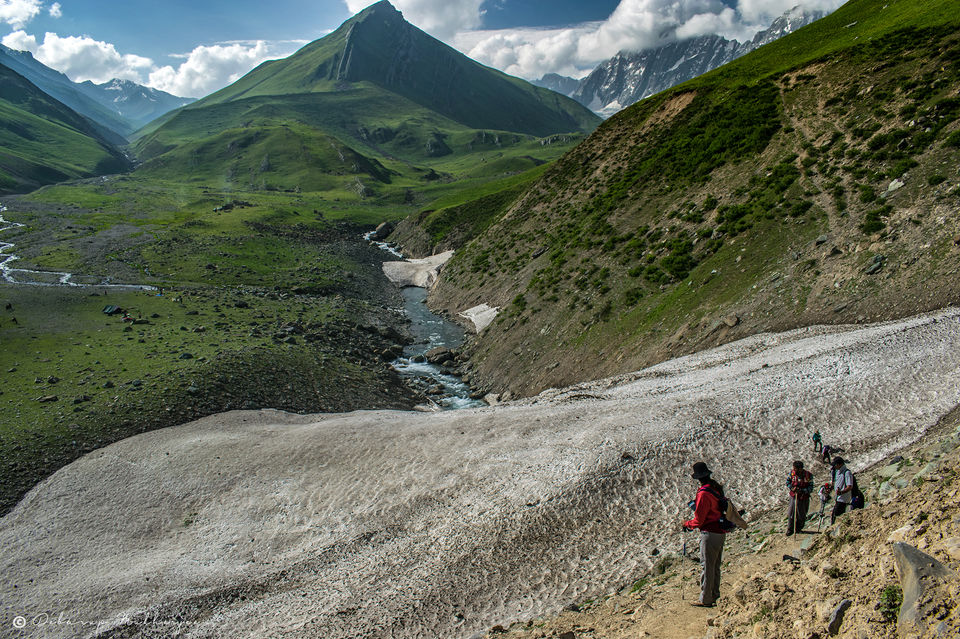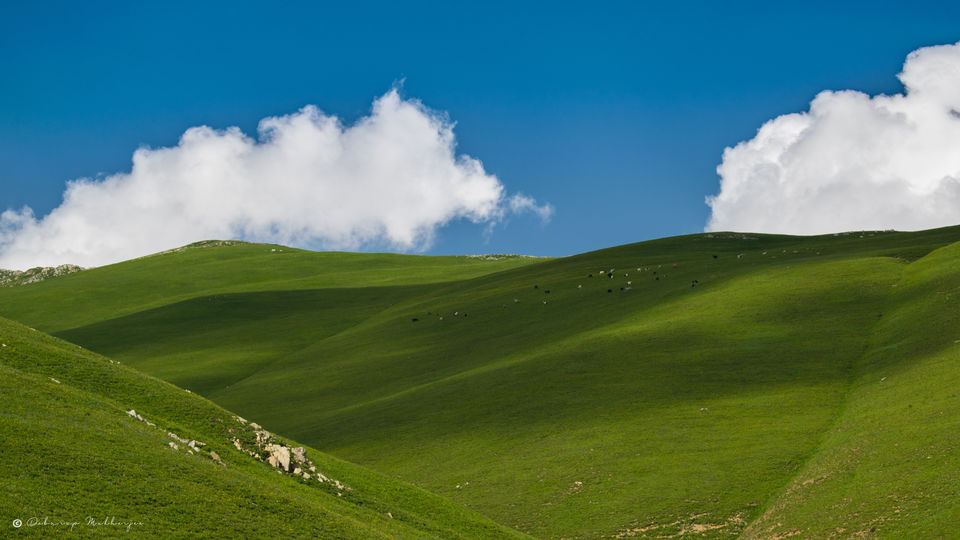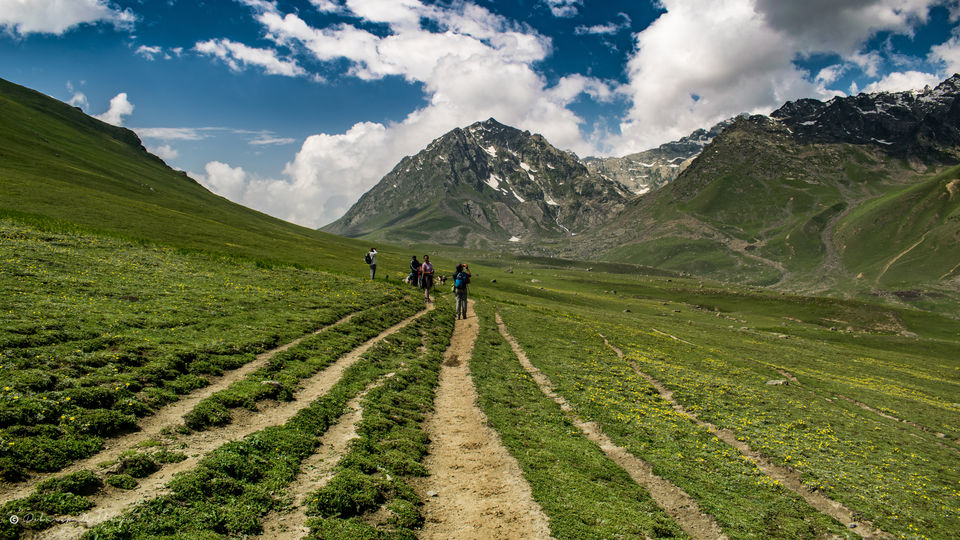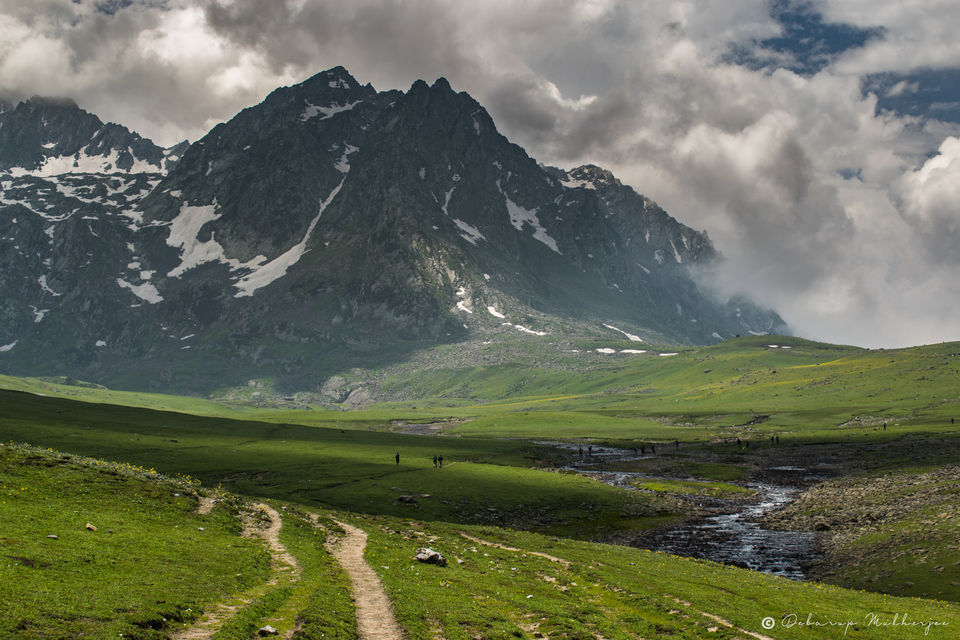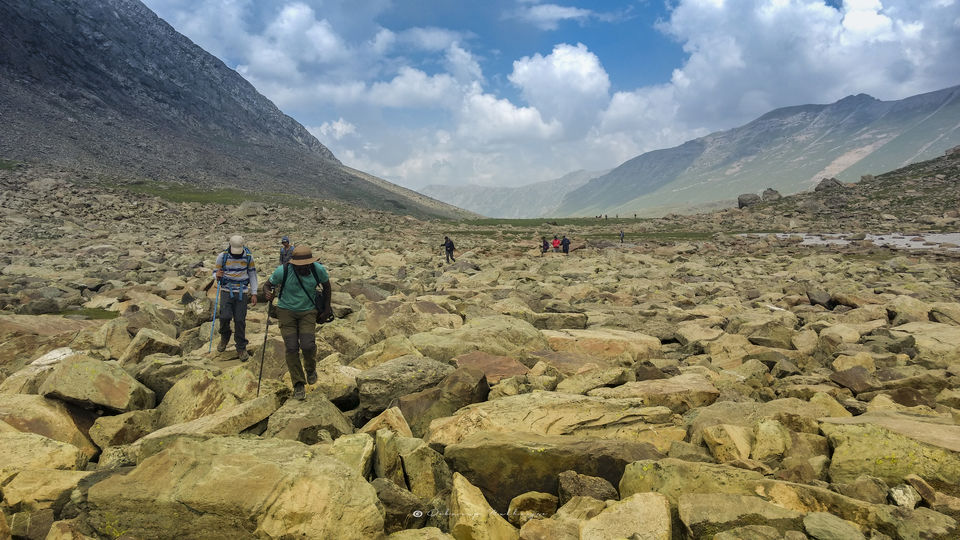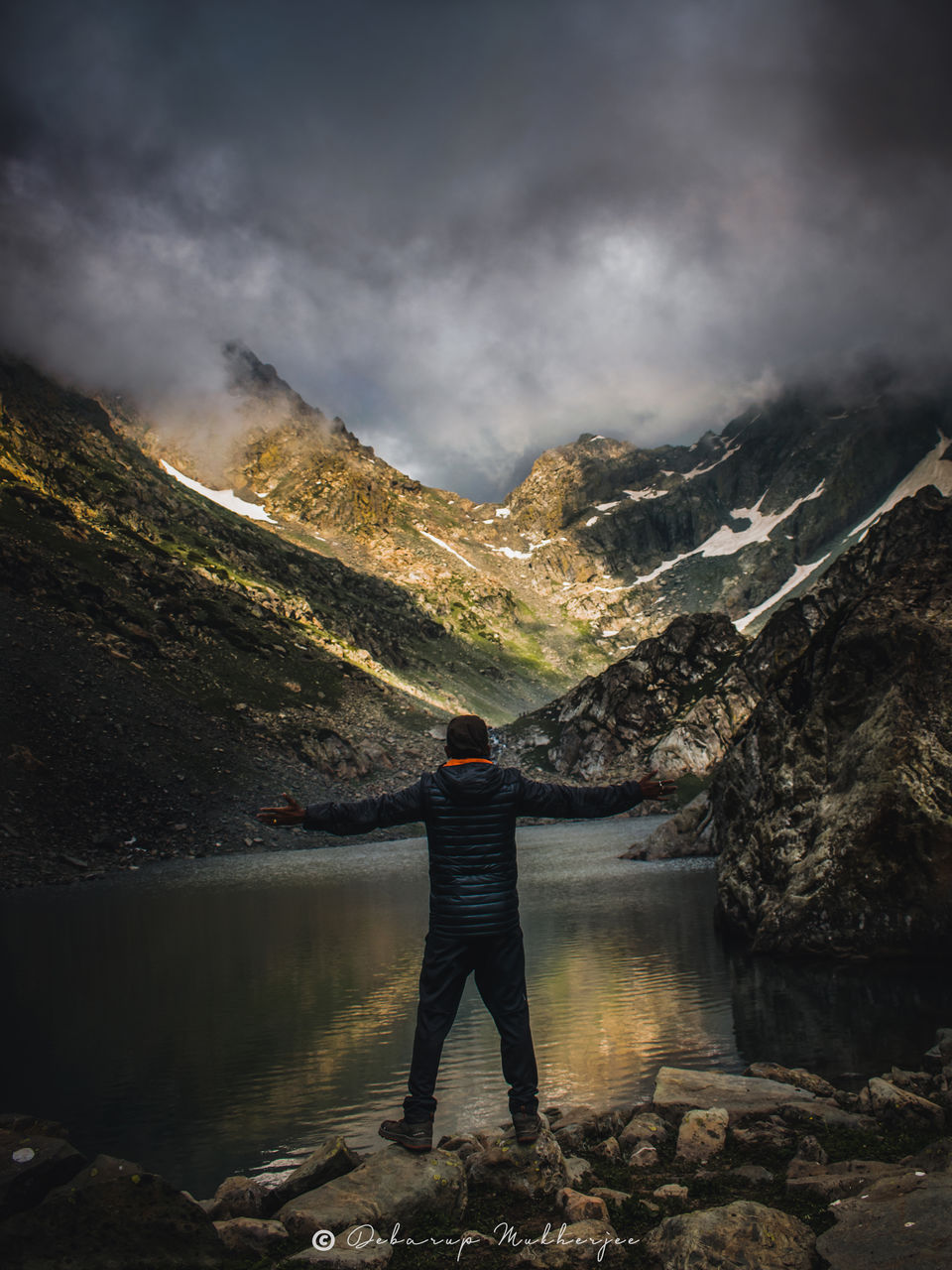 We came down little bit in terms of altitude, which is from 12,500 ft to 12,000 ft.
After reaching Satsar we headed towards an unknown lake and it was an amazing experience. Satsar campsite was full of surprises. We witnessed some interesting cloud pattern over the mountains in front of our tent.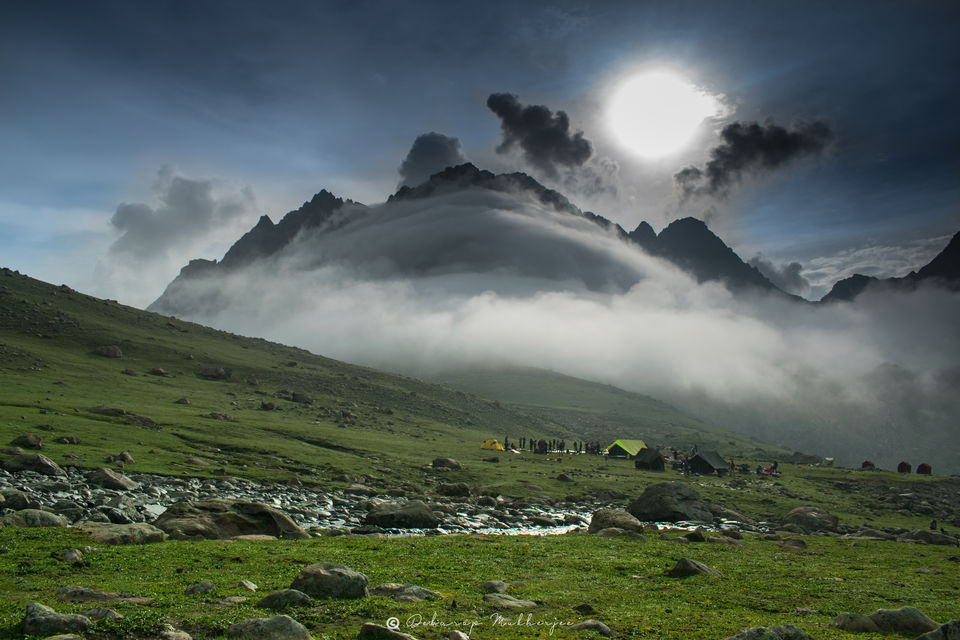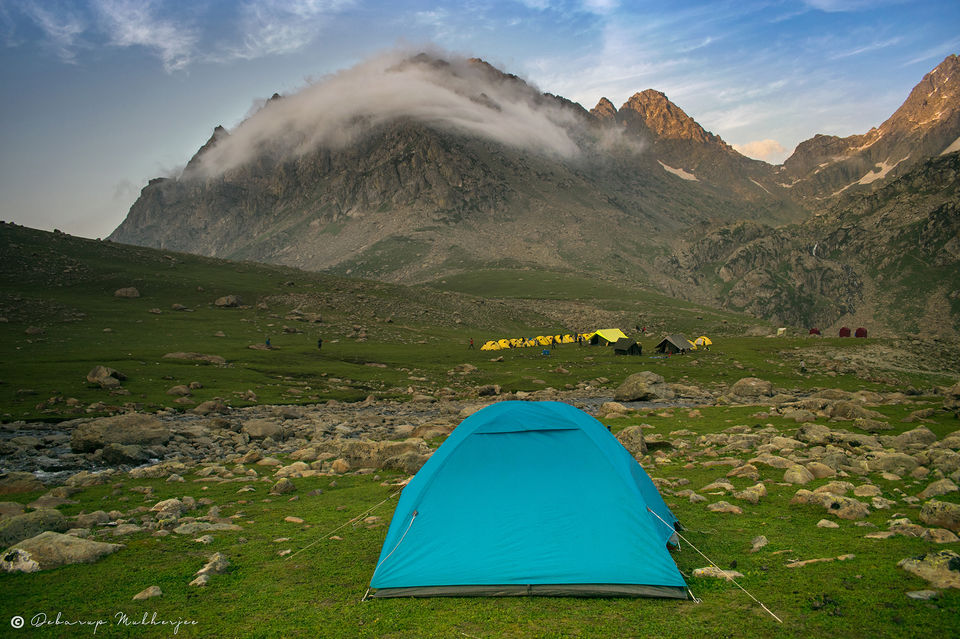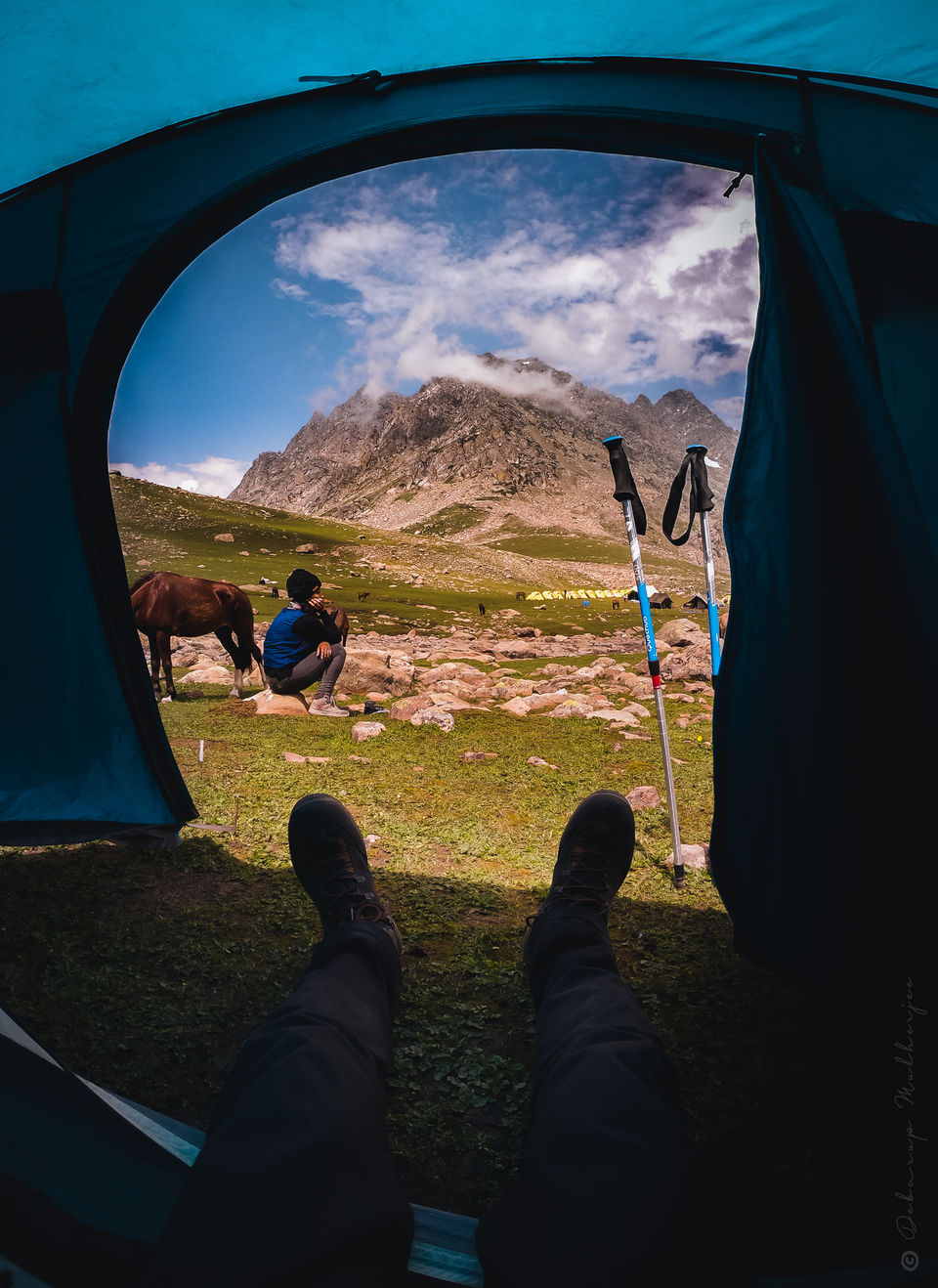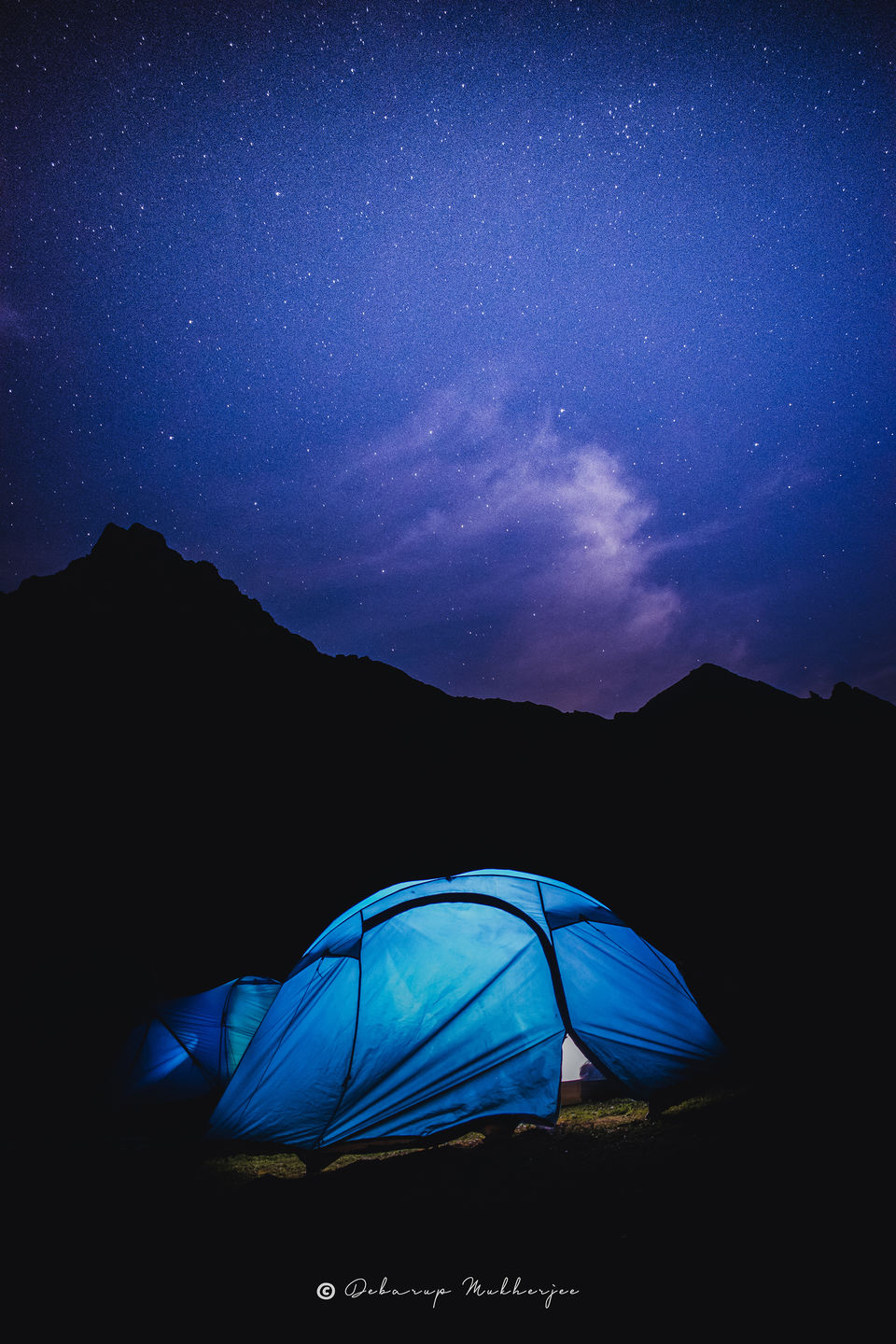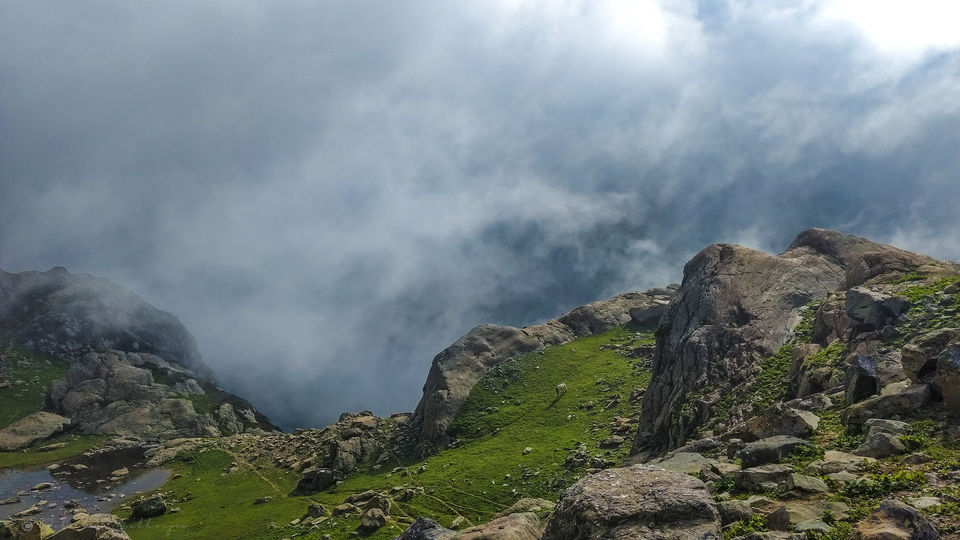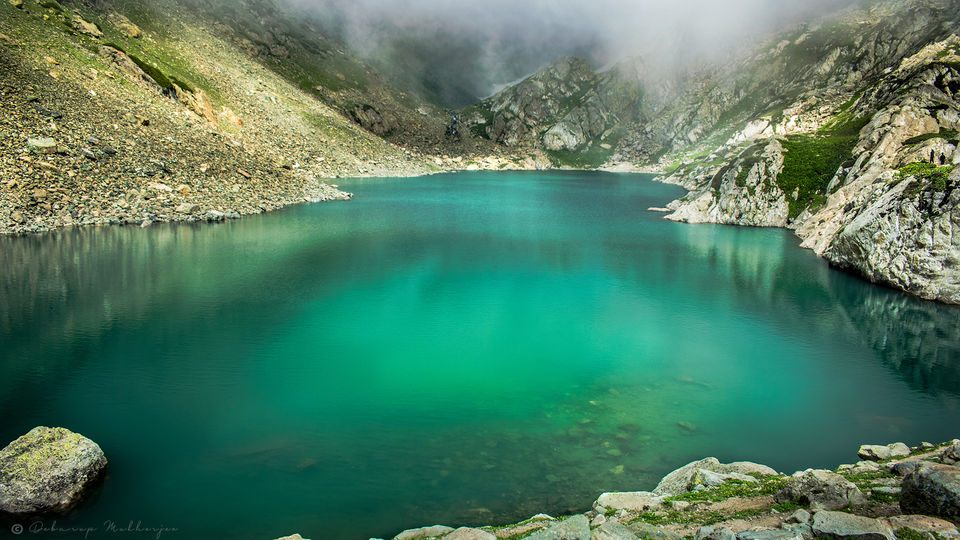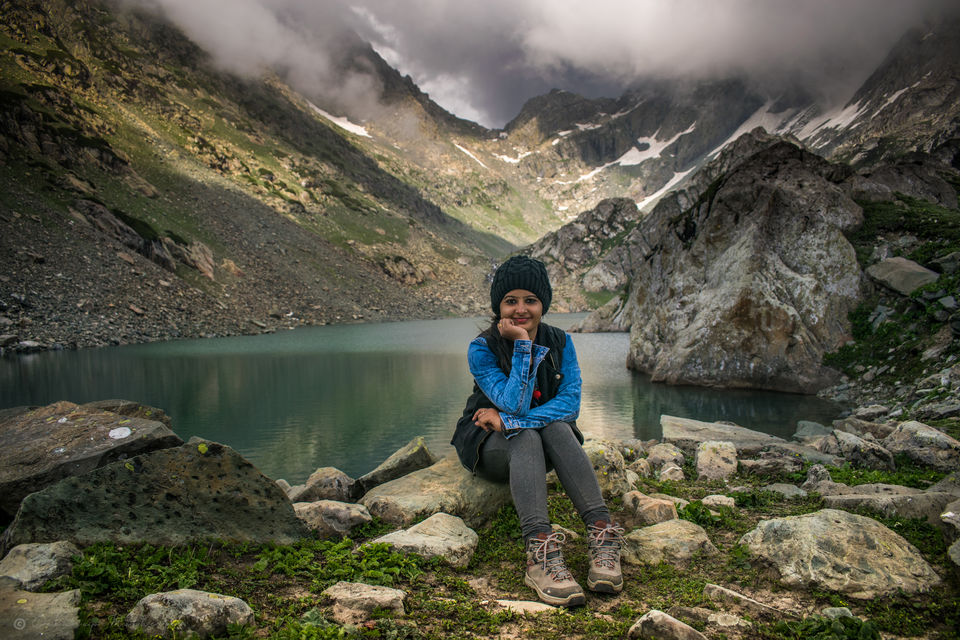 Day 6:
The next day we started our hike towards the last campsite of this Trek. But the weather was not so good that day. It was drizzling throughout the day and just after crossing the Jazz Pass, it was raining heavily. So we took our ponchos and came down very carefully.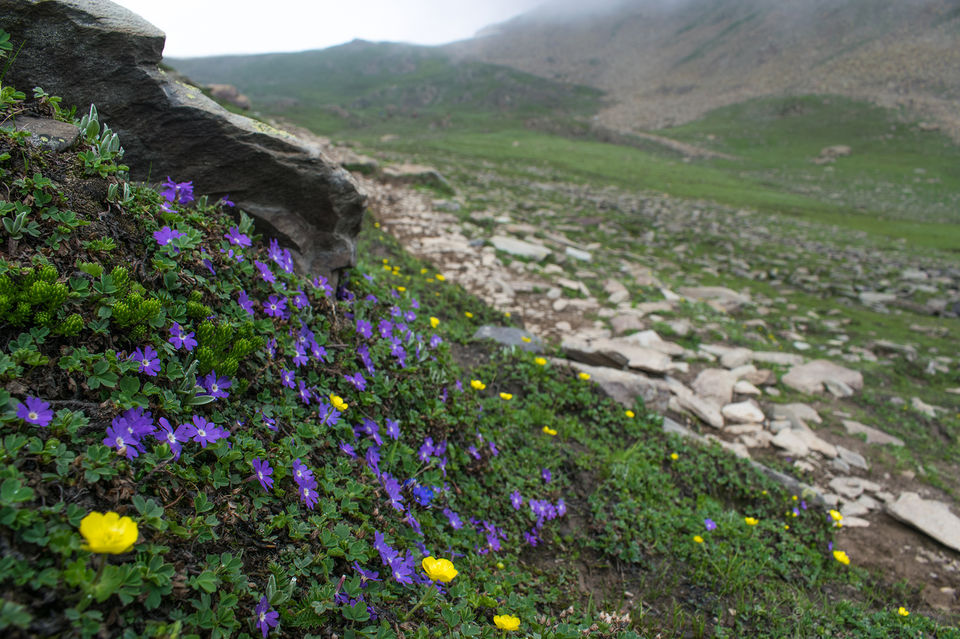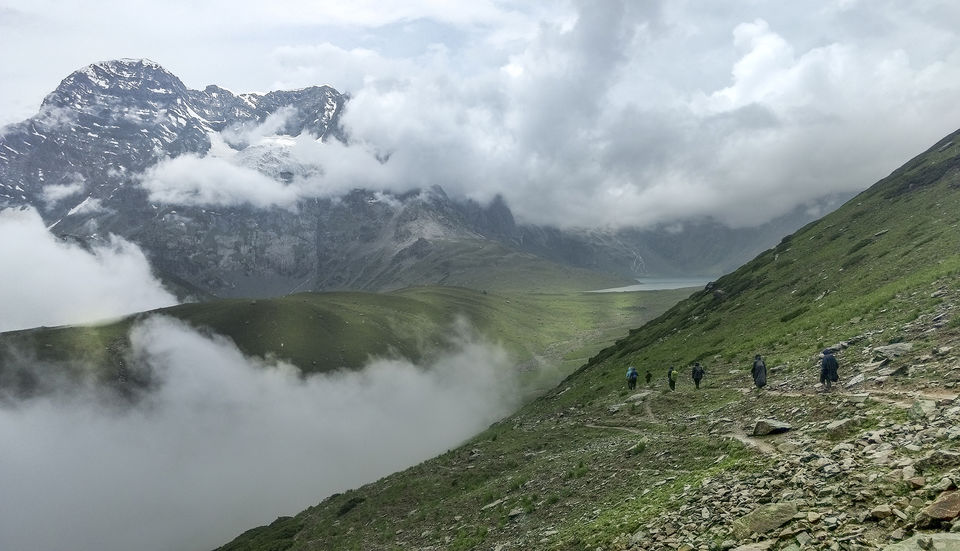 When crossing,we came almost near the meadowsfrom where we could see the beautiful Mt. Harmuk and the twin lakes Nundkol and Gangabal. These were the last two lakes of this trek.
We again came down more like 12,000 ft to 11,500 ft and this 9 km hike took almost 6 hours.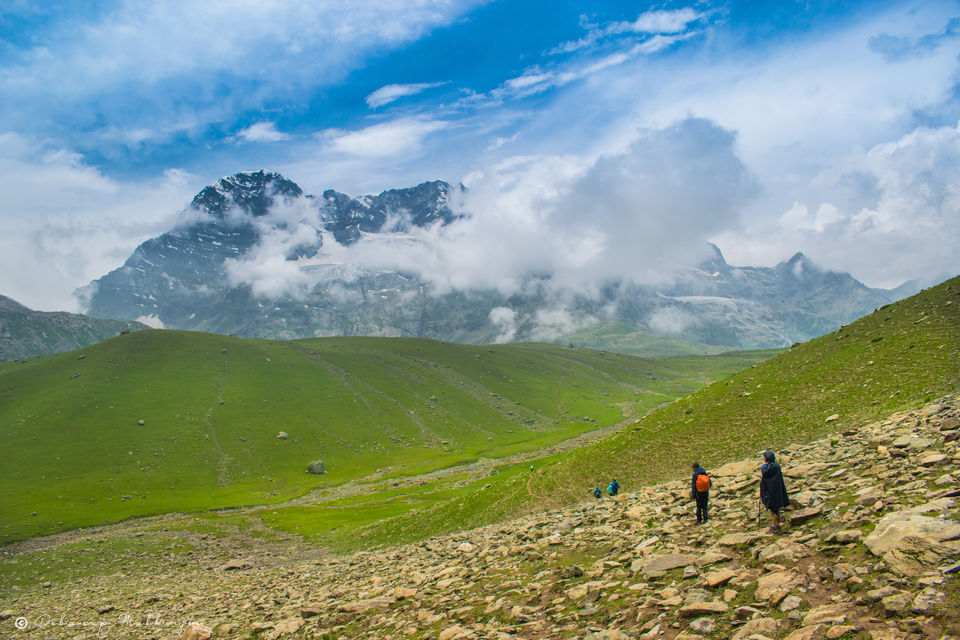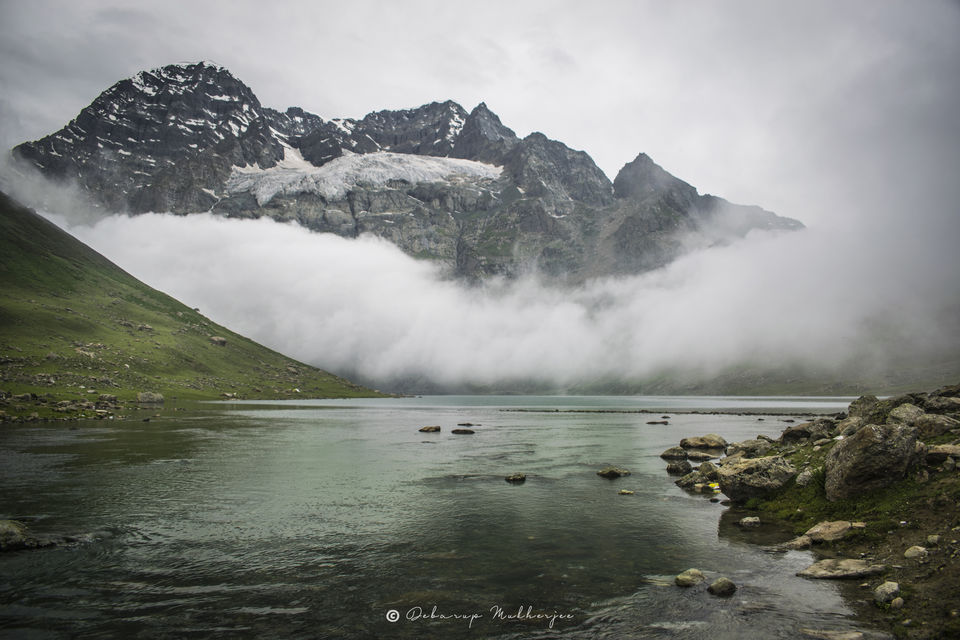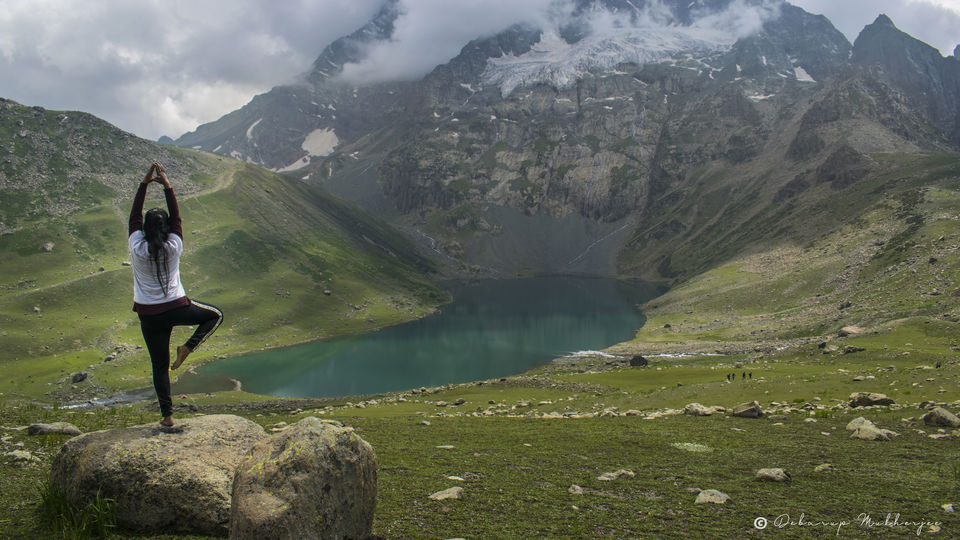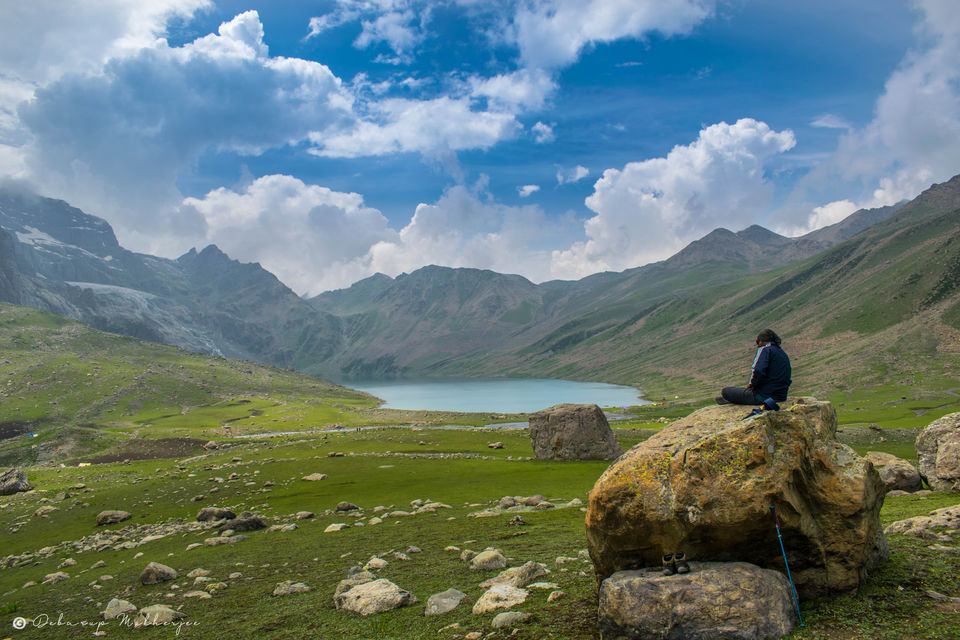 Day 7:
So this was the last day of this beautiful trek. We went down to Naranag from Gangabal Campsite.

We came down to an altitude of 7,450 ft from 11,500 ft and it took 6 hours to cover this 13 km hike.
On this way we ended our Kashmir Great Lakes journey. It was a life changing experience overall. The most preferable time to do this trek is between June to September. It is a moderate to tough trek and the highest altitude we are going to gain is 13,500 ft.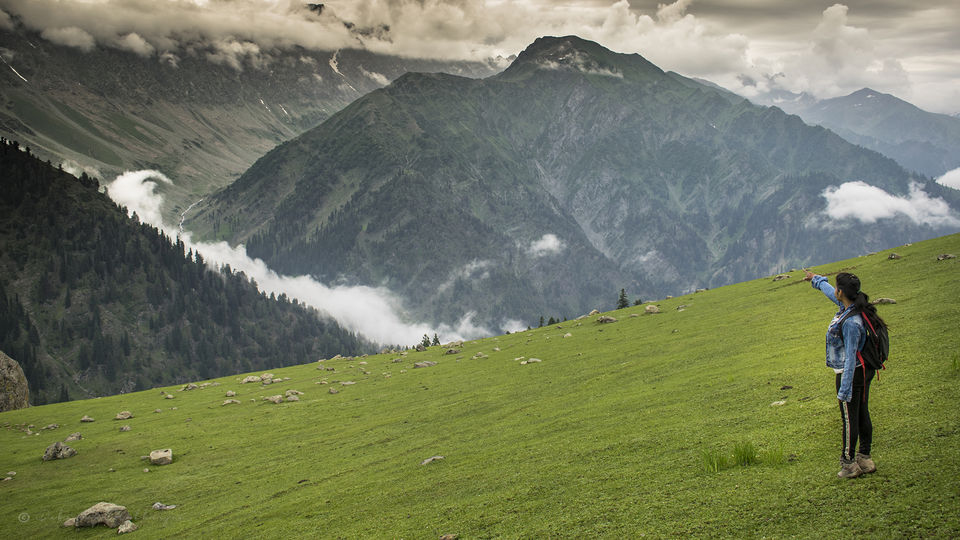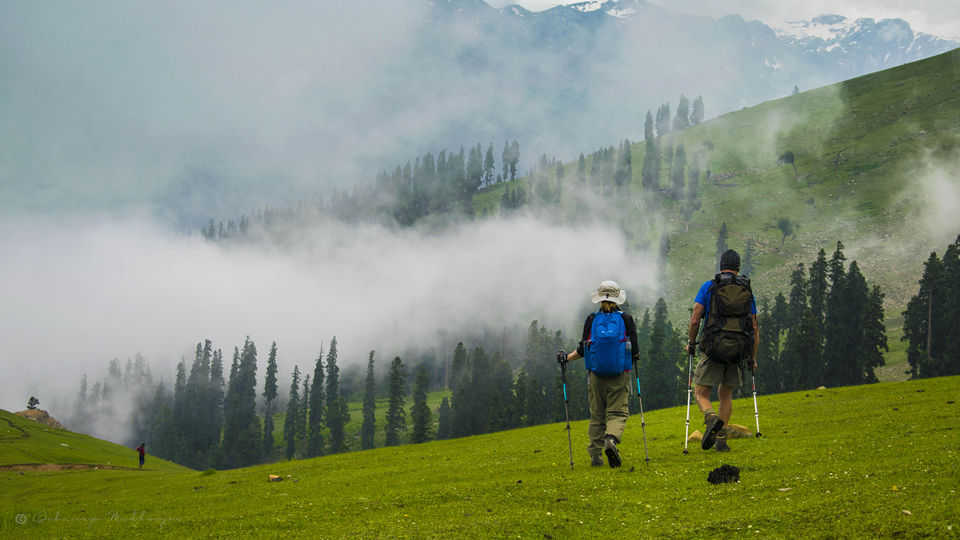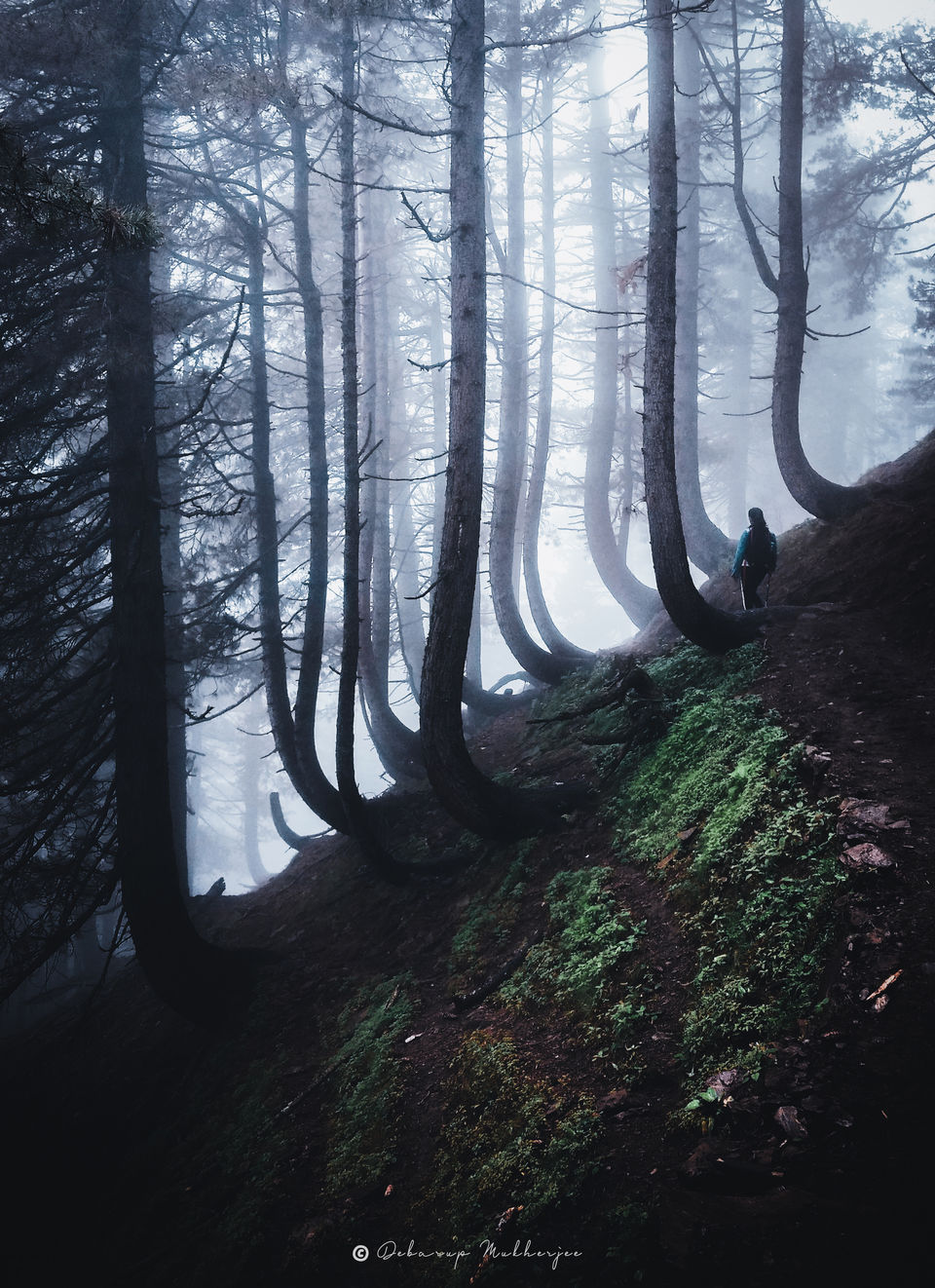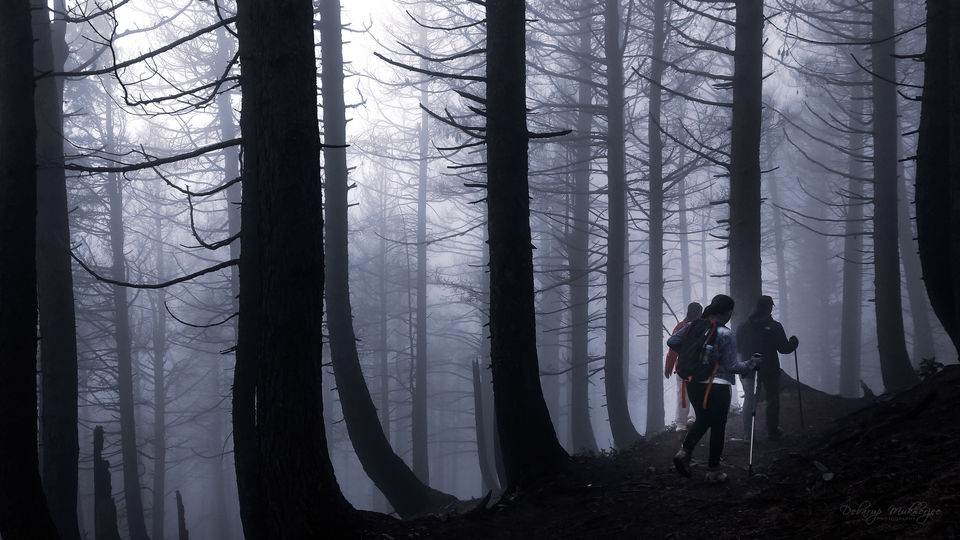 If you are a true nature lover then KGL is a paradise for you and also for the landscape photographers, you will definitely go ga ga on this trek.
You can watch my Kashmir Great Lakes Trek Cinematic Film from here:
Part 1: https://youtu.be/nzMIMF3ZvdI
Part 2: https://youtu.be/KVz72_2S_kM