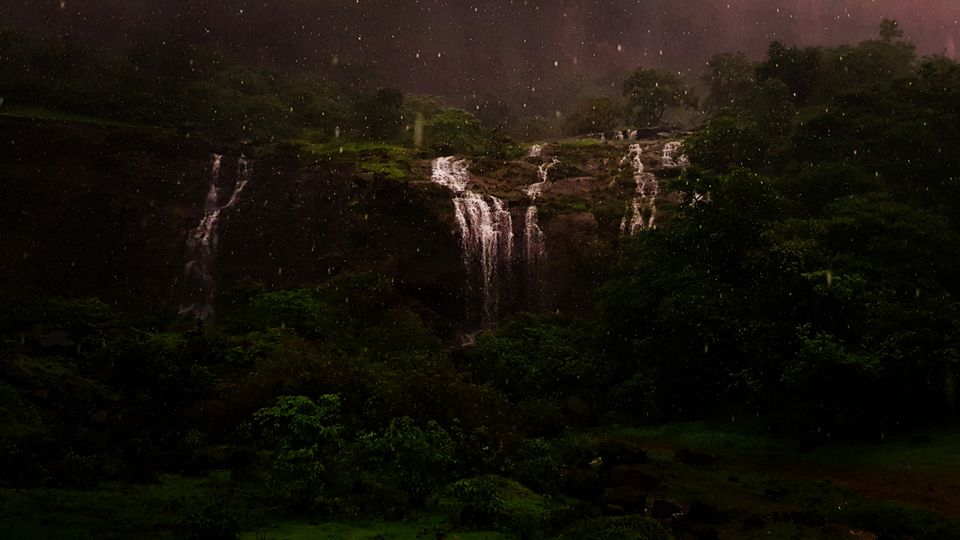 It all started with three of us accompanied by the heavy rainfall. During the month of June you can expect heavy monsoon. Lonavla is almost 64km from Pune and it's the perfect destination for trek lovers because it is gateway for some of the astonishing trek points in Maharashtra. I can say for Pune peeps it's not less than any gift.
We took local from Chinchwad railway station costing just Rs.10 for each for Lonavala. I will suggest you to go Lonavala by local train only since the frequency of locals are in every hour. I made a look towards my watch and it was 11:10am We were already at Lonavala station. It was raining heavily and we weren't carrying any umbrella or raincoats, momentarily we stepped out of the station and started enquiring for cab and hotel stay, after long and so much hustle, we met a guy who drove us to Bhusi Dam initially.
Believe me Guys, the place was no less than any fair, too crowdy. Everywhere people hardly any place to stick your feet or even sit on the ladders. The water was flowing at a god damn high velocity enough to push you even if you are sitting out there. Next thing, somehow we created some space to reach amid of the dam water flow. Since I have Samsung galaxy S8, I took advantage of it and took my phone under water and capture marine life and captured some of the great shots.
The moment was worth reliving, after sometime. We left the dam and started going to the top of the hill where dam has been built. You can witness birds eye view from there.
Around 2:20pm, we left the dam and started moving towards pavana lake. After a long ride of 24km we reached a point where we started drinking Rum since it was damn freezy weather "Rum toh banta hai boss😁" there was a small waterfall we sat below it n started enjoying our drink and the beauty of mother earth. The view was spectacular and so soothing.. post this we decided to walk in jungle to reach the lake although there were no people out there but we were like "Bhai Chalte hai... Dekh lenge jo hoga" 😅
At one point there wasn't even any particular paved trail yet we chose our luck and kept walking.. after 20 minutes of continues walk.. we were at Pavana lake. Later we spent sometime there and got back to hotel.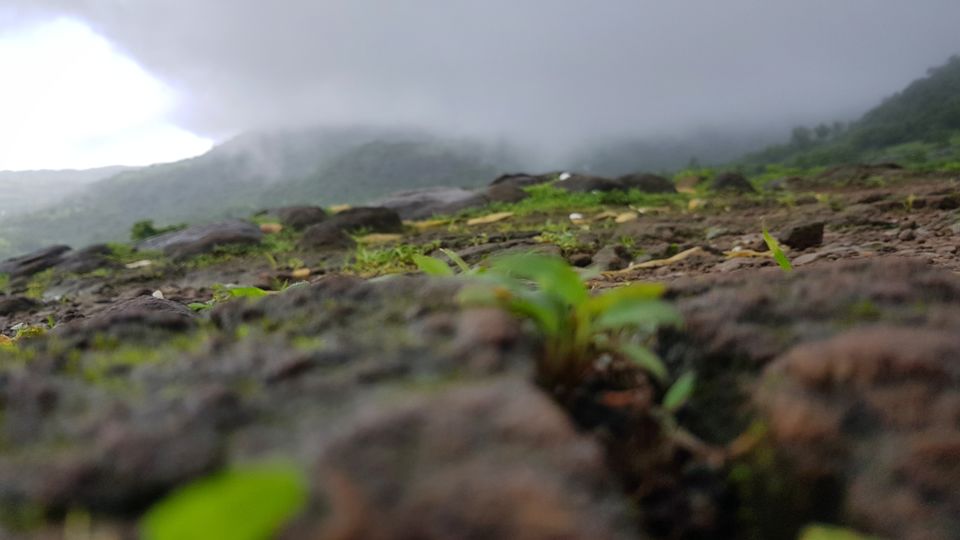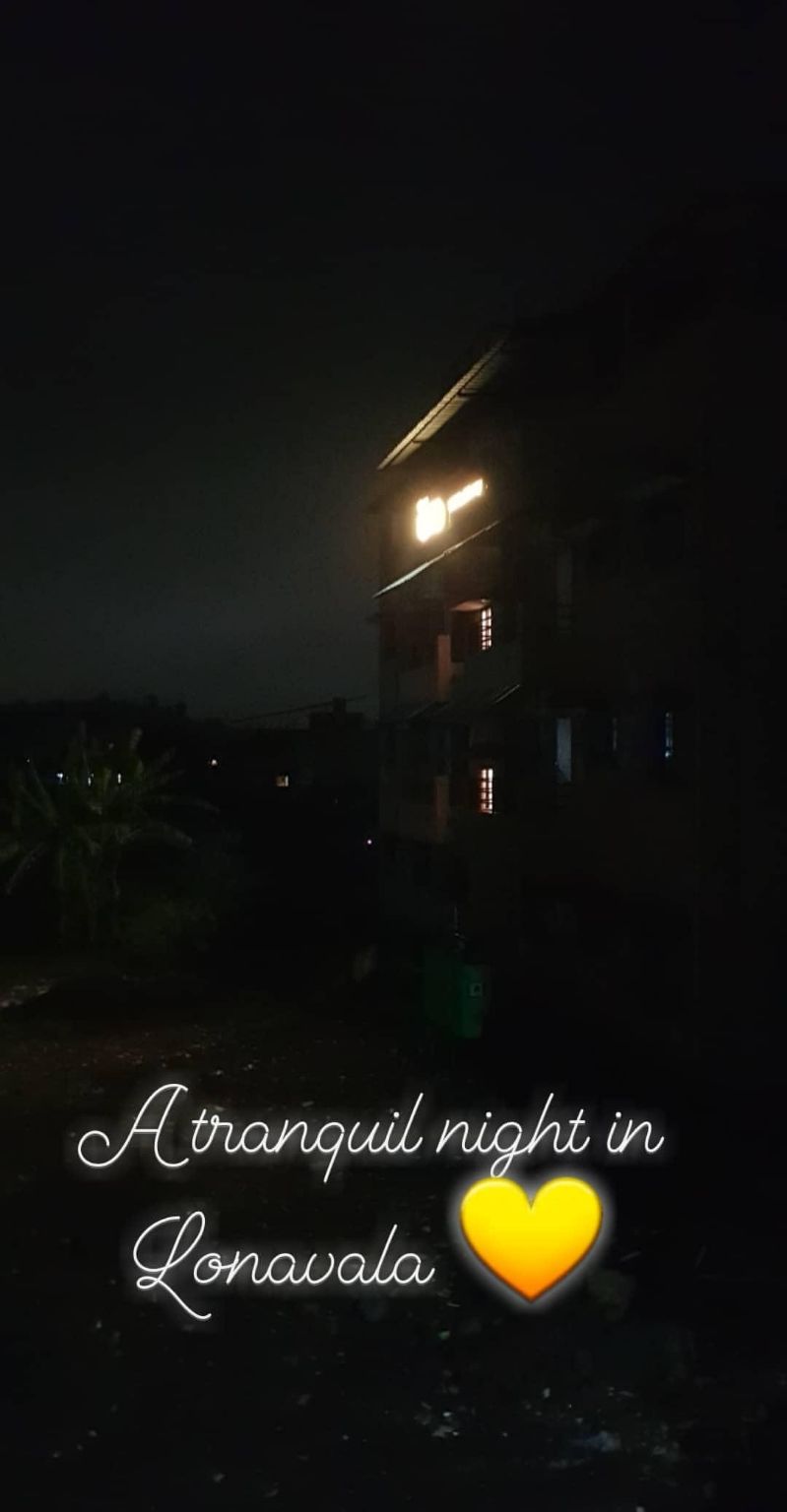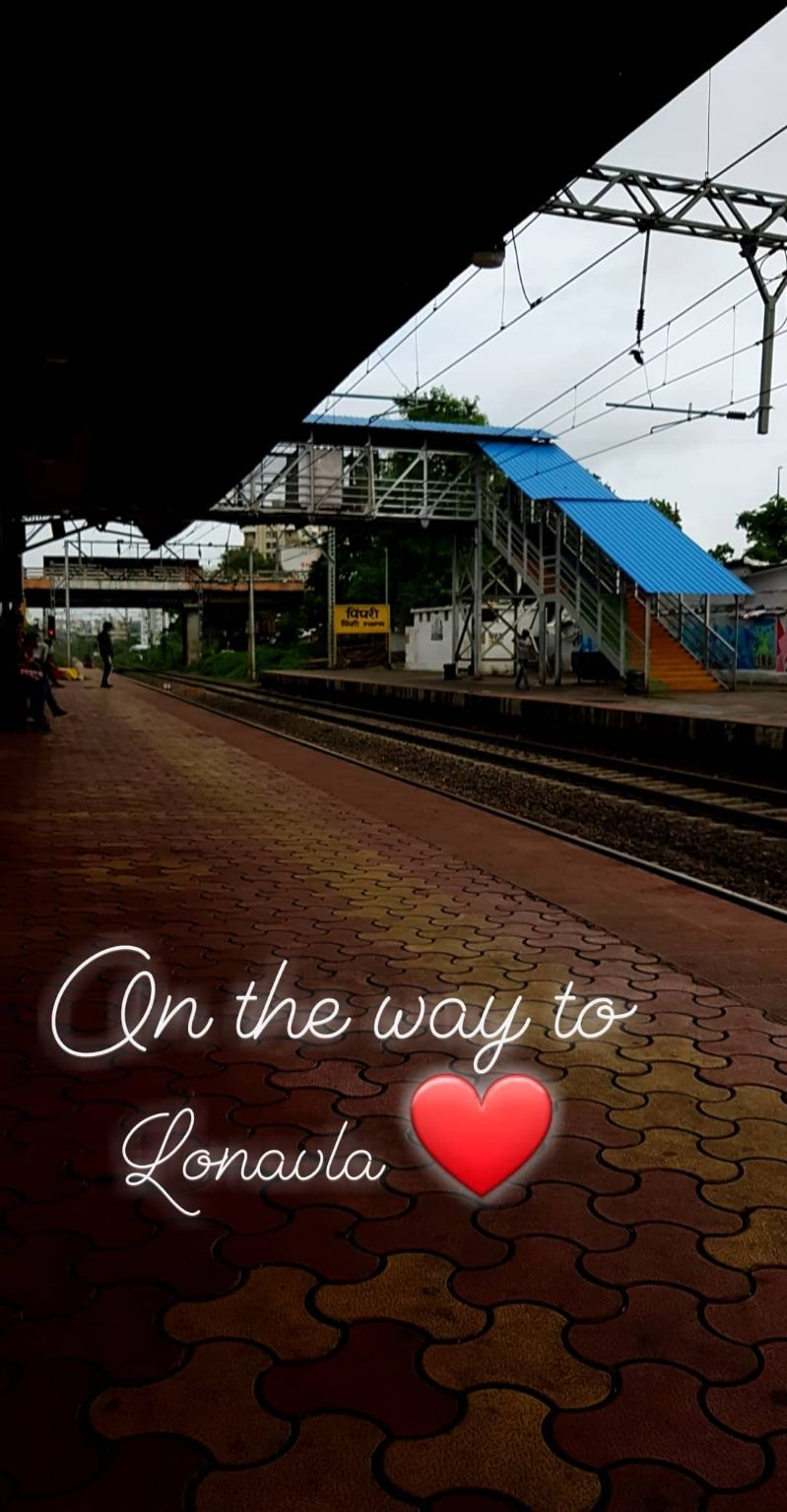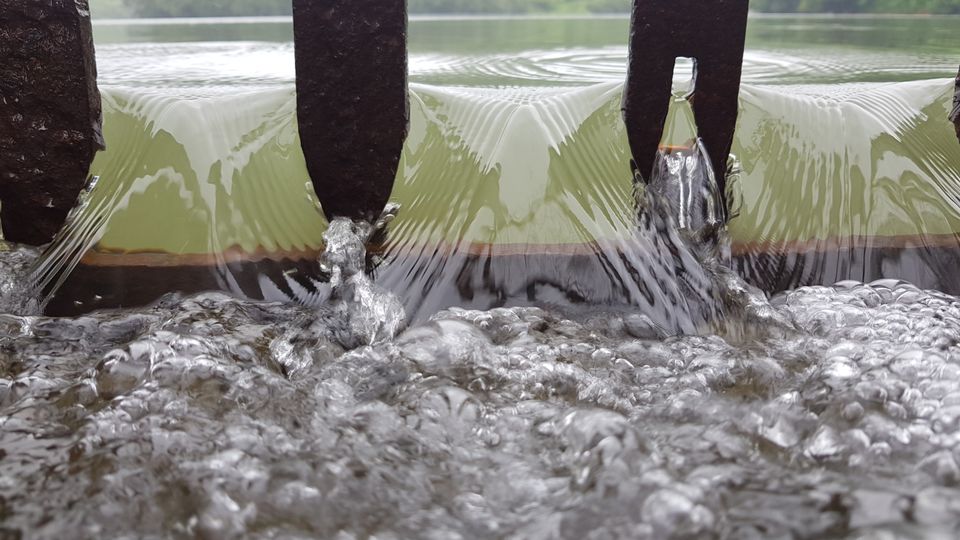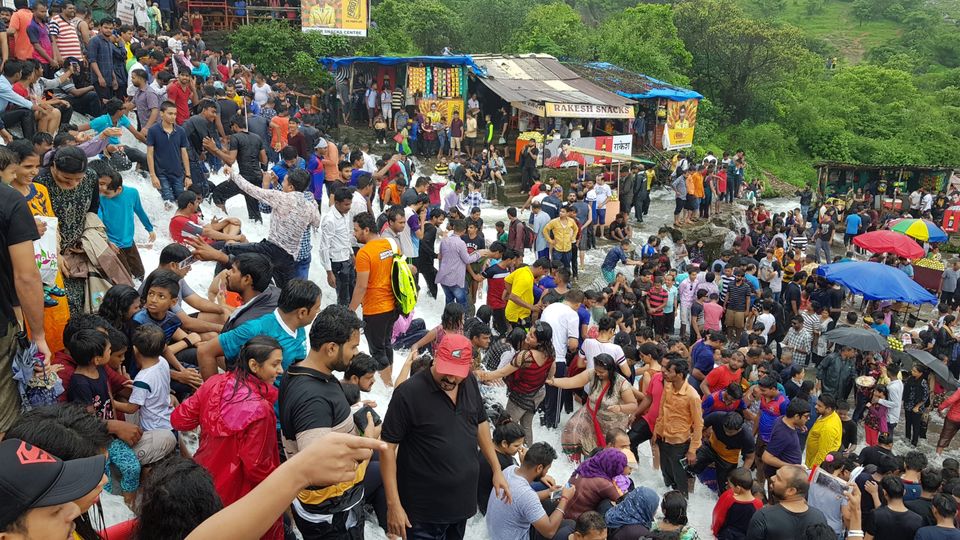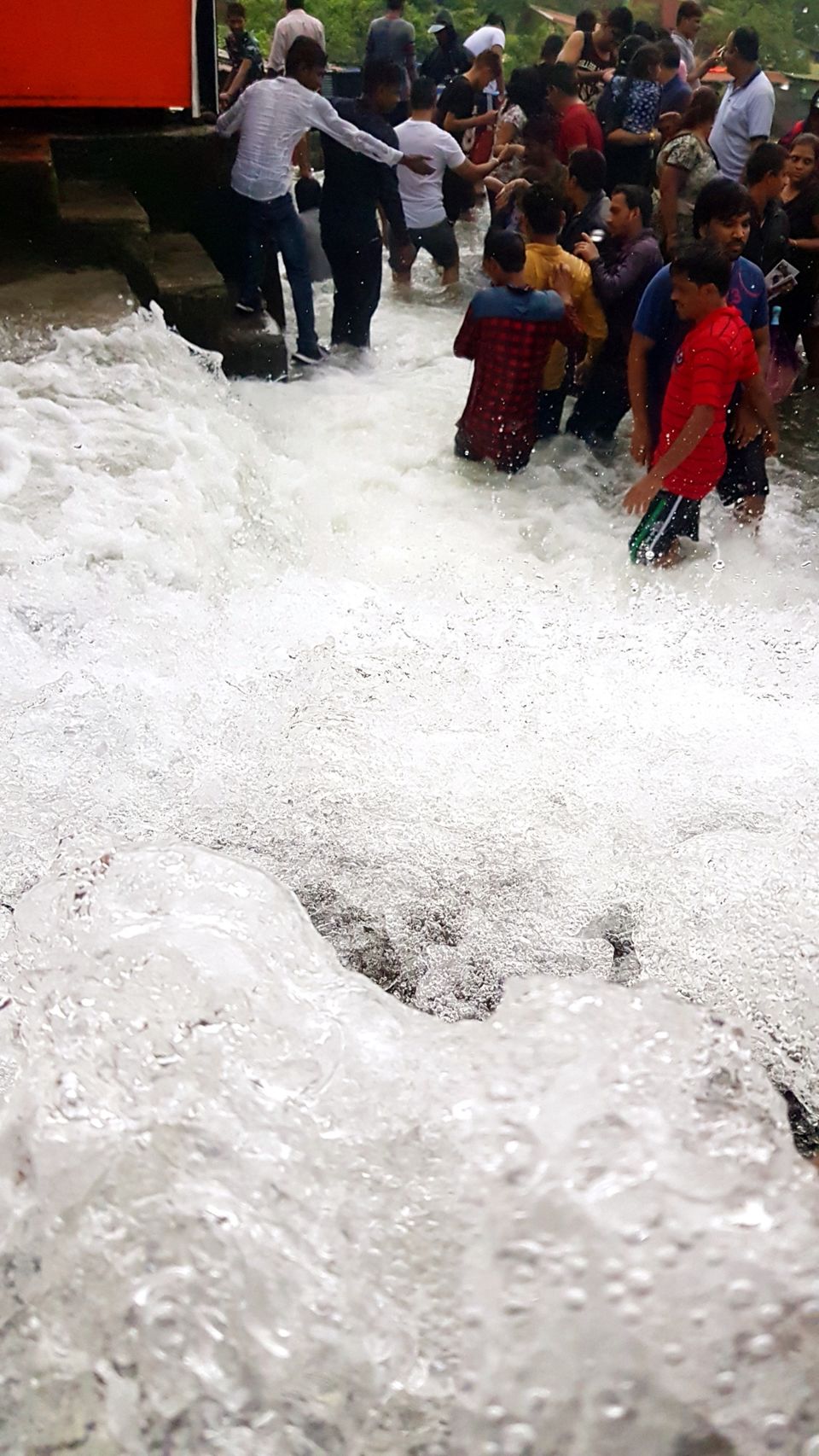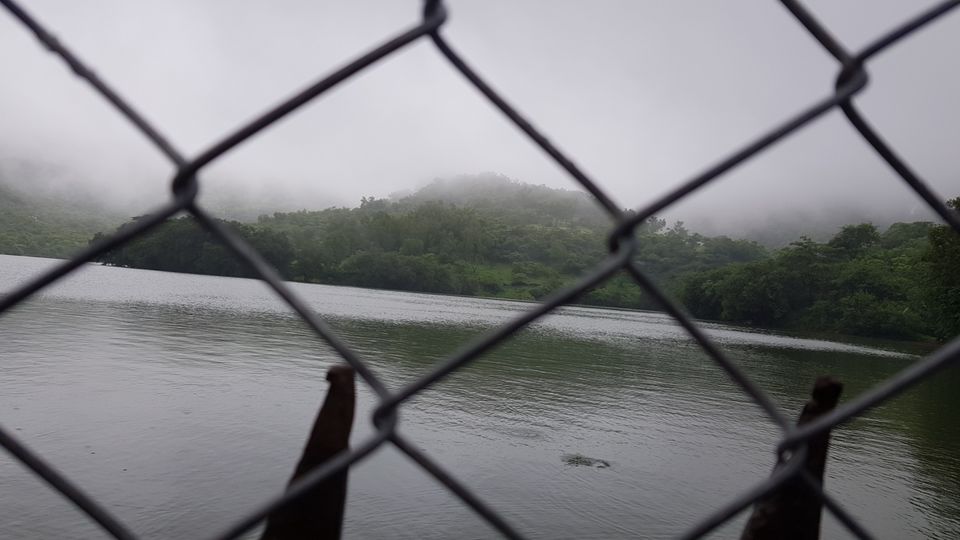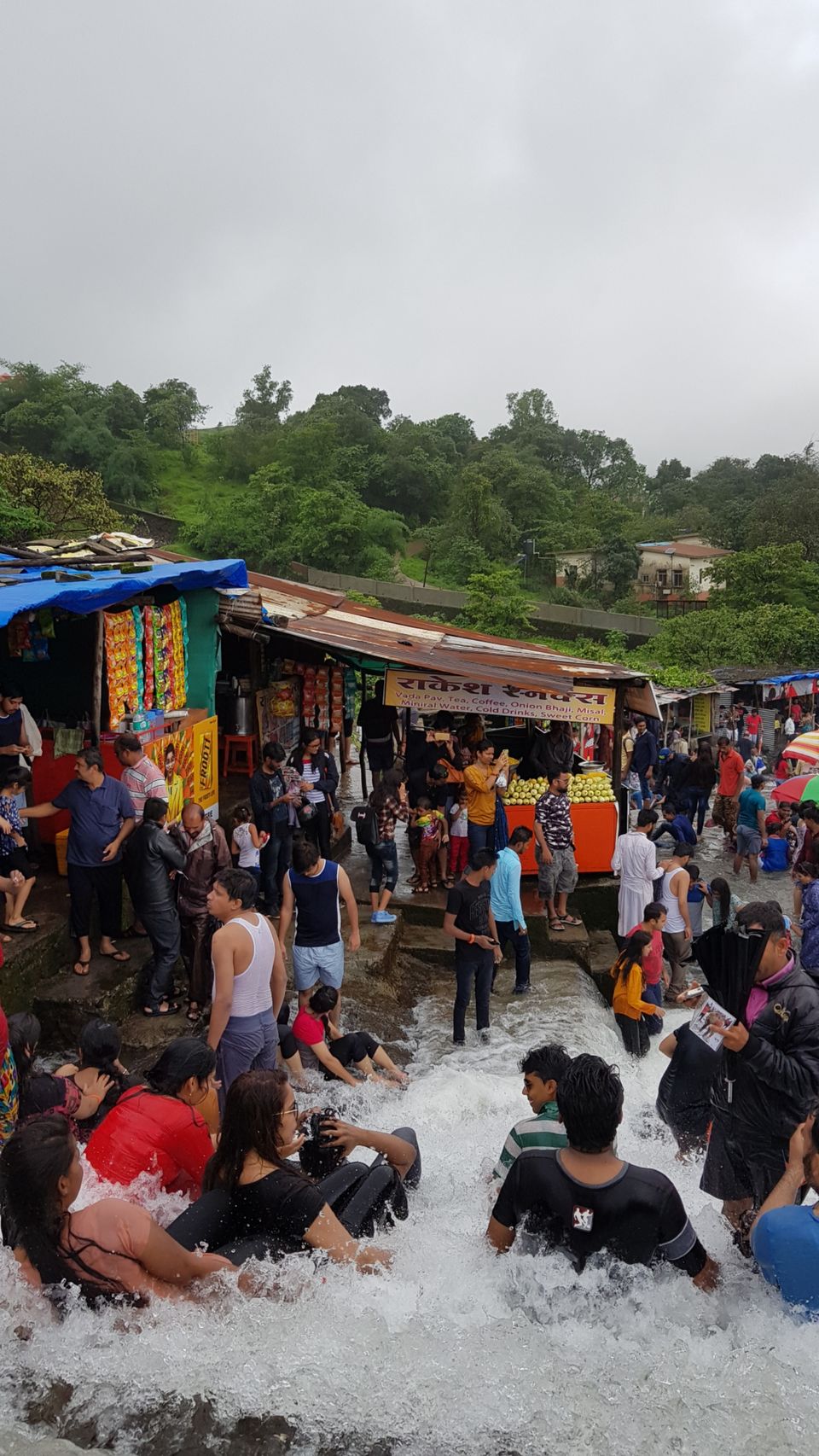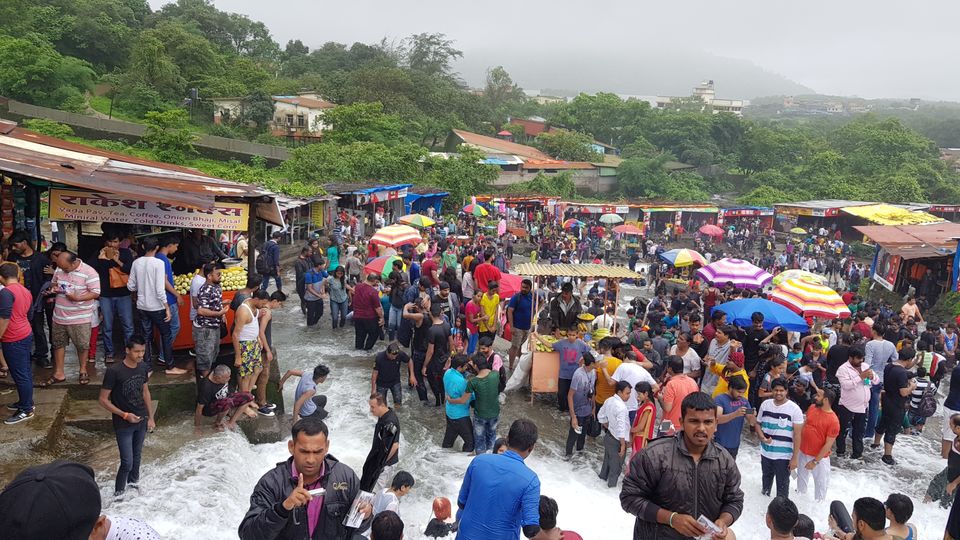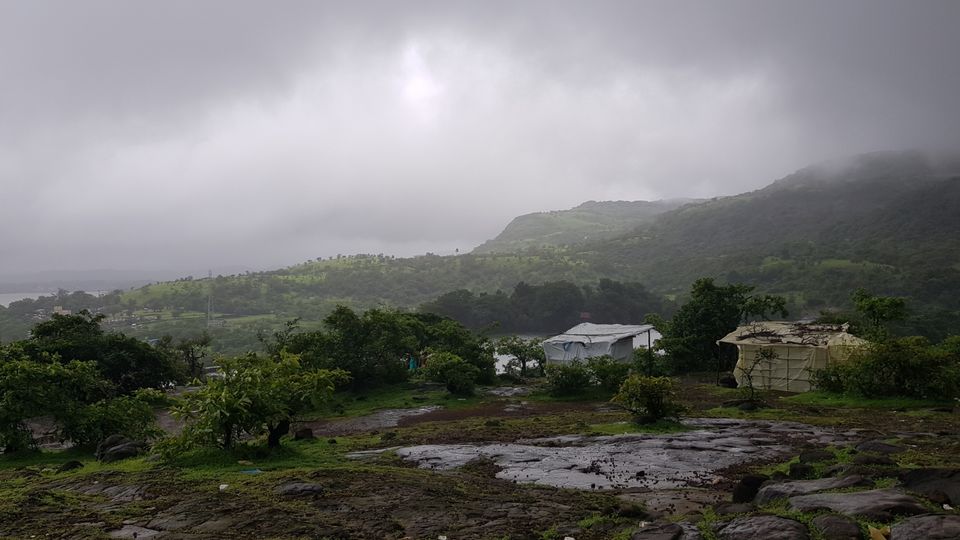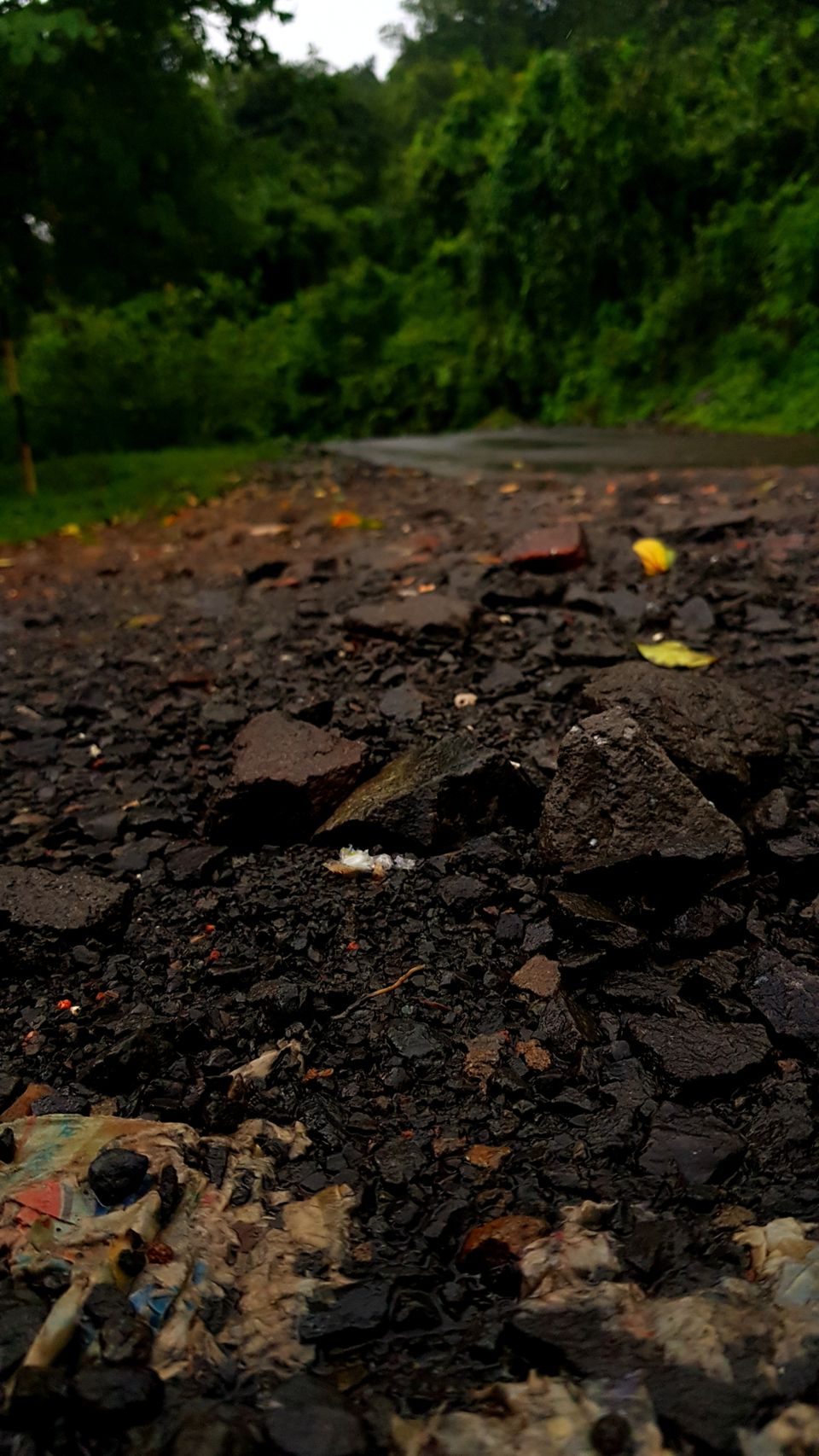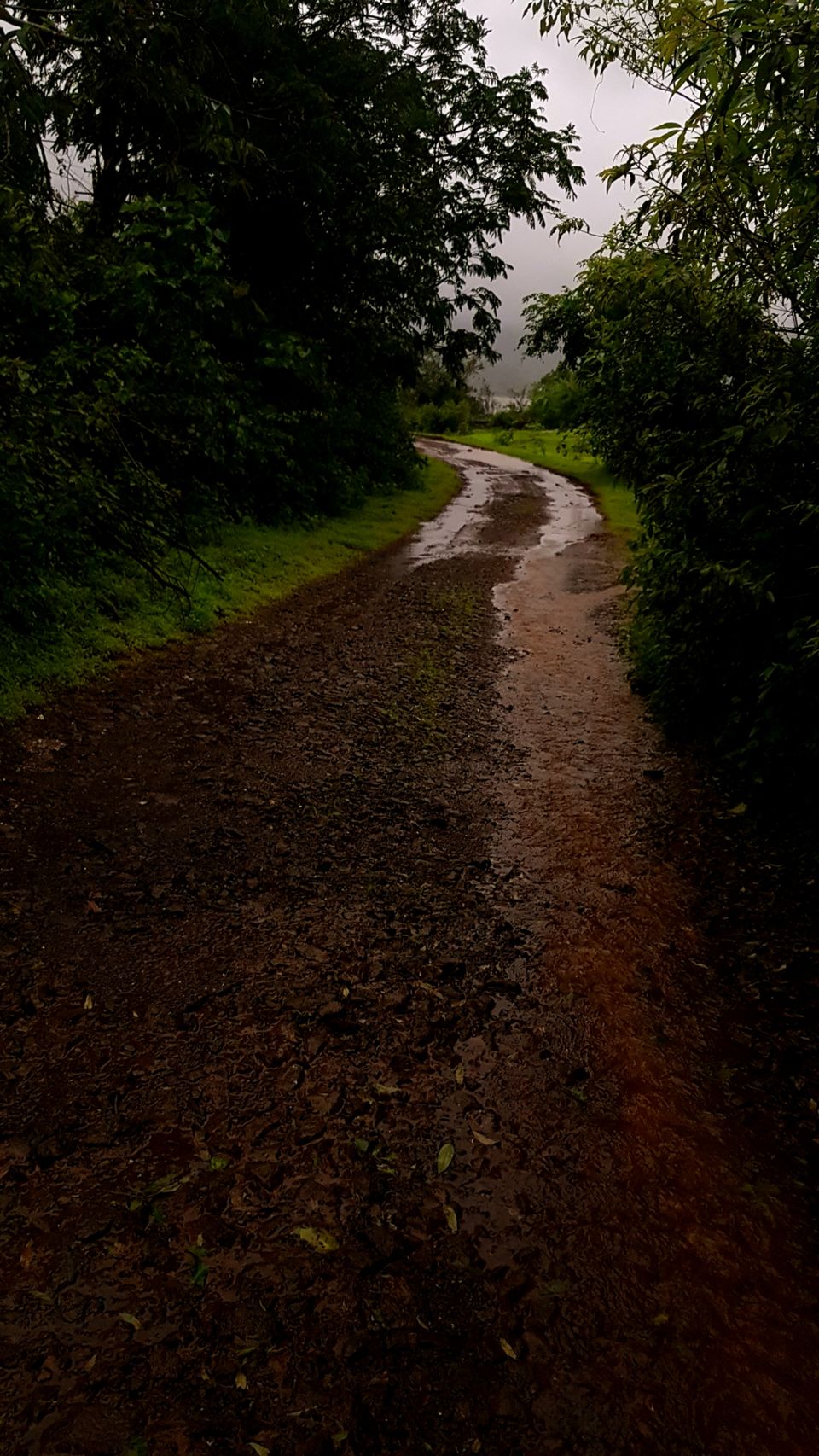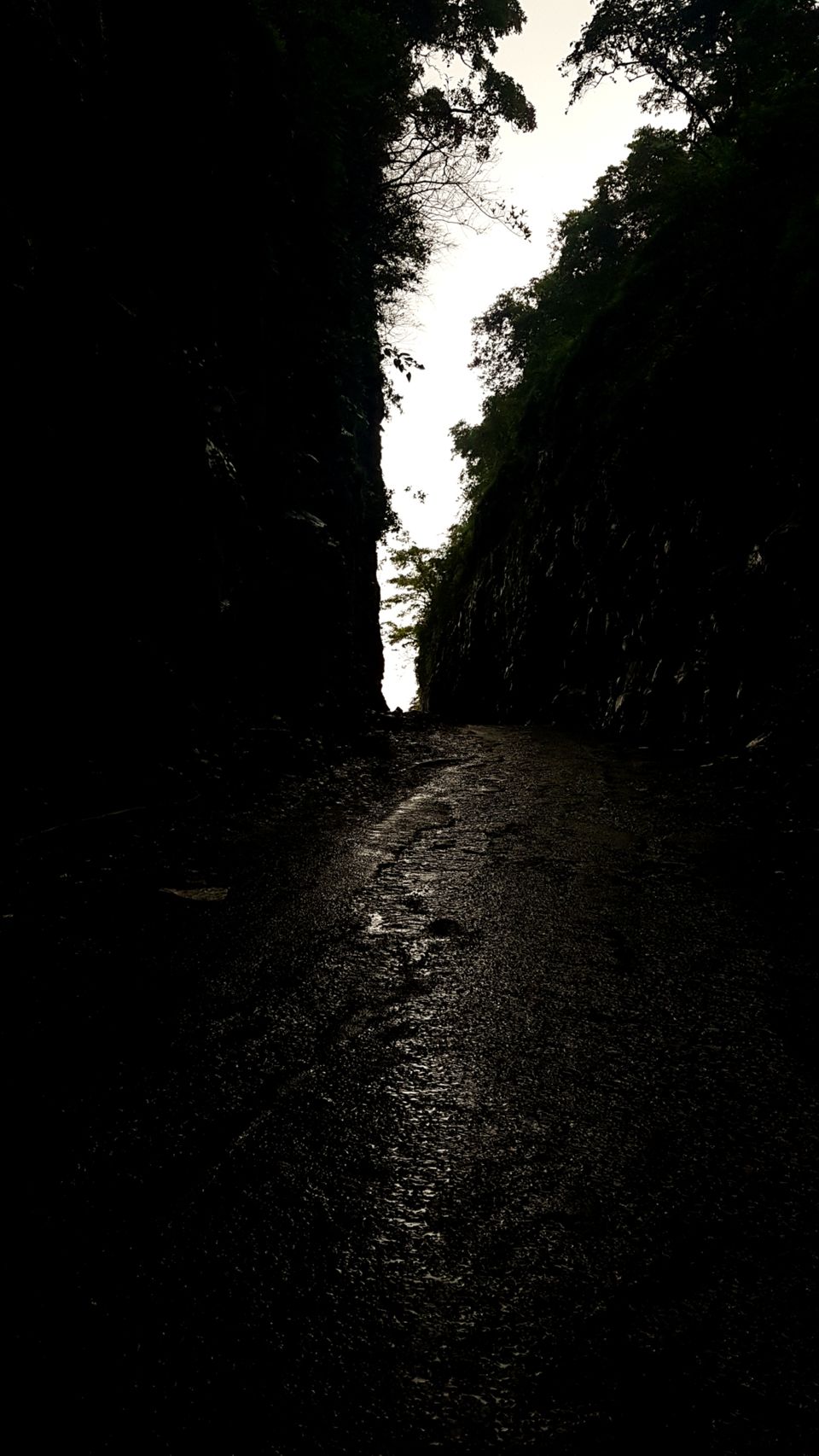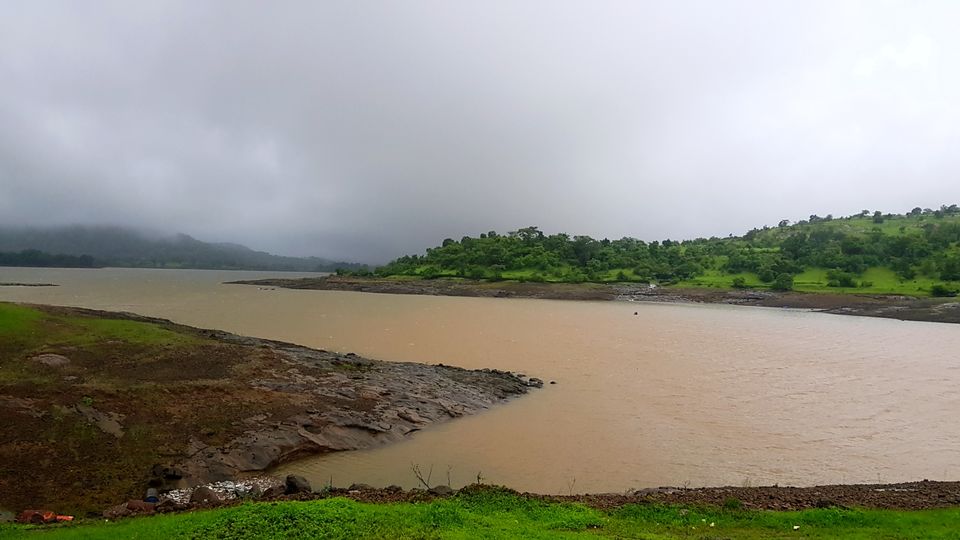 Whole night it was heavy rainfall, I never experienced such level of monsoon. There was no stopping for rain, morning we got some breakfast and the cab driver dropped us at Della Village where the most Adventurous storyline had began since the road were filled with logged water. So we started the trek of total 40km approx both sides. The total distance to and fro the starting point depends on where you starts your trek from. Some people ride their bikes or car to some extent and perform trekking of small distance. Initially the trek looked normal and we kept pacing our speed and believe me the raindrops were very big that it was badly hitting us.
At first half we had Bhutta and Chai and meanwhile there were ample number of gigantic waterfalls throughout the trek. Among them, there was one very much similar to that of #Bahubali Movie waterfall. We kept moving all along but there was no sign of reaching the Rajmachi fort. After non-stop trek of almost 4 hours 30 mins there came the gateway for the fort  and we sighed 'finally'.
Note for trekkers: During Monsoon the 2km trek of fort becomes really dangerous due to slippery rocks and and trails are very rugged, jaggy and rain makes it even worst. So take every step carefully!
The trail throughout the Rajmachi fort was like Awwwww! Narrow paved like street amid forest and raindrops, can you Imagine? Totally spellbouding.
The 1/4th of the fort was already drowned in rainwater and imagine crossing the fort in submerged state and water depth till your stomach without knowing if a step into shallow pit can make you fall into it still that's the adventure we say!
After crossing the trail gets even worse, steep and narrow rugged and we were walking like tortoise because one wrong step and you are gone😳. It was almost of 1km trek which constitutes the most terrible trail and in the end we reached the pinnacle of the fort. The best feeling! conquering the top😄☺️.
While returning it even got worst than climbing the hill top. I was left with one hand free to hold rocks corner and other one busy capturing the video of the extravagant beauty. When we successfully reached to the bottom the fort the feeling of hunger struck! And guess? We were only having Rs 50 in cash and phone battery 3%.
We stopped at a stall and picked up some cookies and ordered tea. That day I realized at what extent a hungry person can go.. at one hand running low on cash and low battery while other guys were having Maggi masala, our intensity of hunger rosen Up. Only option was to ask for some cash in exchange of transferring them money via paytm or phonepe. I started my Data pack and guess what my phone got dead.😨😨 still we convinced them we will transfer the money once reach the hotel. We had Maggi and left.. it was time of sunset and due to rain and forest it started getting darker. After 10km of walk there was moment where there was no one left amid trail just 3 of us.
It was all dark no source of light, heavy rain and scary part is unusual sounds coming from the forest. One of my friend got scared! He added " BC ab kya kare raasta khatm hone ka naam hi ni de raha" it was really difficult to see what's ahead of us..almost invisible and f**k. The terrible part arrived there was a bridge and it was submerged to an extent. It was the most scariest moment for me and the other two. I said "hold each others hands and just run with full potential.. already there was adrenaline rush in the blood. We rushed and ran ..seconds later!
We realized OMG we have done it we have done it!
sighed and feeling of joy and we hugged altogether and reached to the place where the story all started.
We have covered 40km in 8 hours 15mins.
Thanks for reading my blog!
#happyTraveling #happyTrekking #staysafe✌️