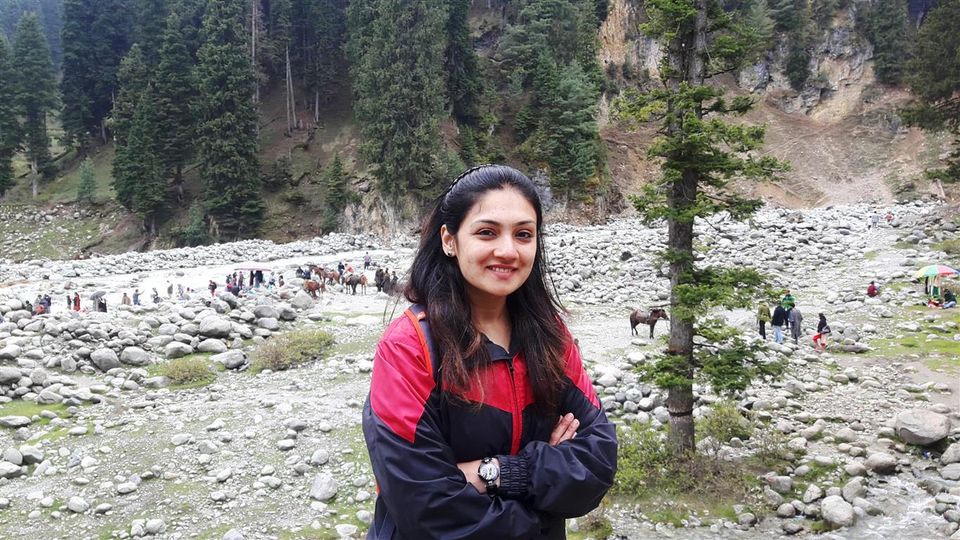 Some 42 km southwest of Srinagar, you reach a place which has endless meadows, a thick sheet of alpine forest covering the mountains, snow-clad peaks, and white boulders occupying the banks of a river running down the valley giving the place its name "Doodhpathri" – the valley of milk!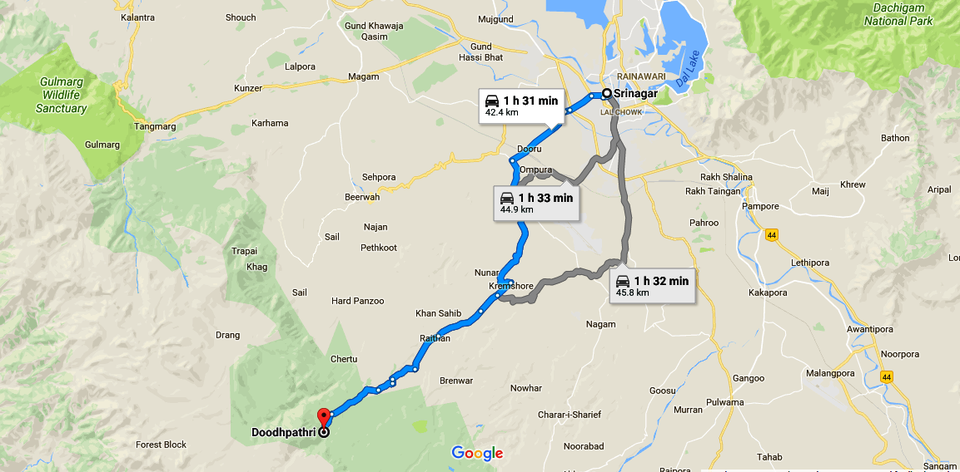 One can start for Doodhpathri after breakfast at around 9 am. Within two hours you reach the meadows of Doodhpathri. This beautiful place is often skipped by tourists flocking to Kashmir. The views from road are ultra-romantic. The lush and tall alpine tree line makes the horizon.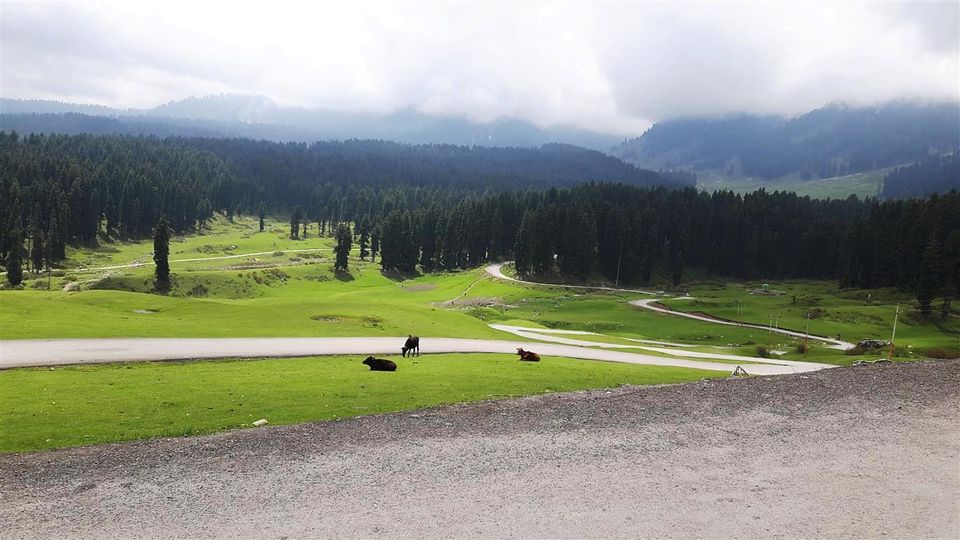 At Doodhpathri, you are 9000 feet above mean sea level. The Pir Pinjal range looks as elegantly beautiful as it is throughout its length and breadth. Clouds kiss the mountains every now and then. That the place is less frequented by tourists, in fact, is a boon. A "crowded Doodhpathri" will lose its charm.
As the meadows start, I saw newly-constructed rest-houses. I enquired and they told me that they will be thrown open for tourists so that tourists can spend a night in the cottages.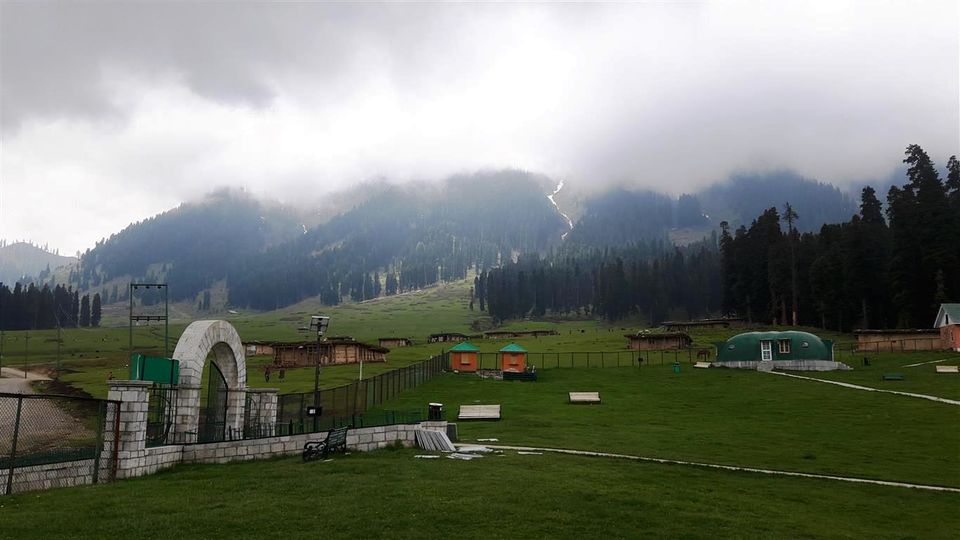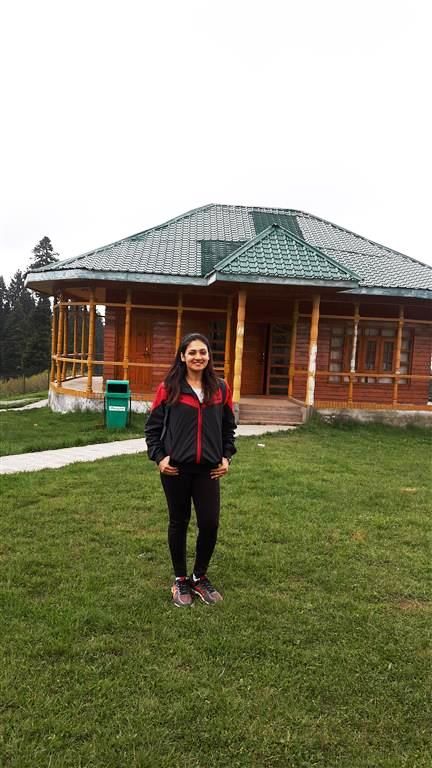 It was a 'peaceful' Sunday out in the city. A lot of locals had come to Doodhpathri for an outing.
Legends of famous Kashmiri mystic Nund Rishi aka Sheikh ul-Alam, regarded as patron saint of Kashmiris, are associated with the place. The dark green forest of pine, fir, and deodar trees pump fresh air in the atmosphere.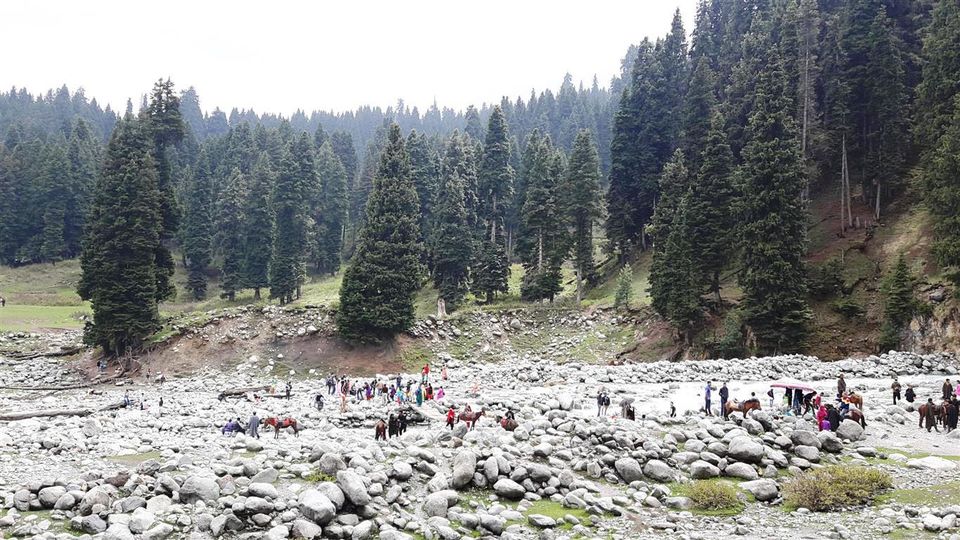 If you start at 9 am, you will be in Doodhpathri by 11 am. You can spend four to five hours at Doodhpathri and head back to the town by 4 pm. There are a couple of eateries at Doodhpathri and on the way after Budgam.
The beauty of Mother Nature will keep you stick to Doodhpathri and fall in love with the place. There is ample of scope for photography. Remember to keep your cellphone/camera full charged before you head here.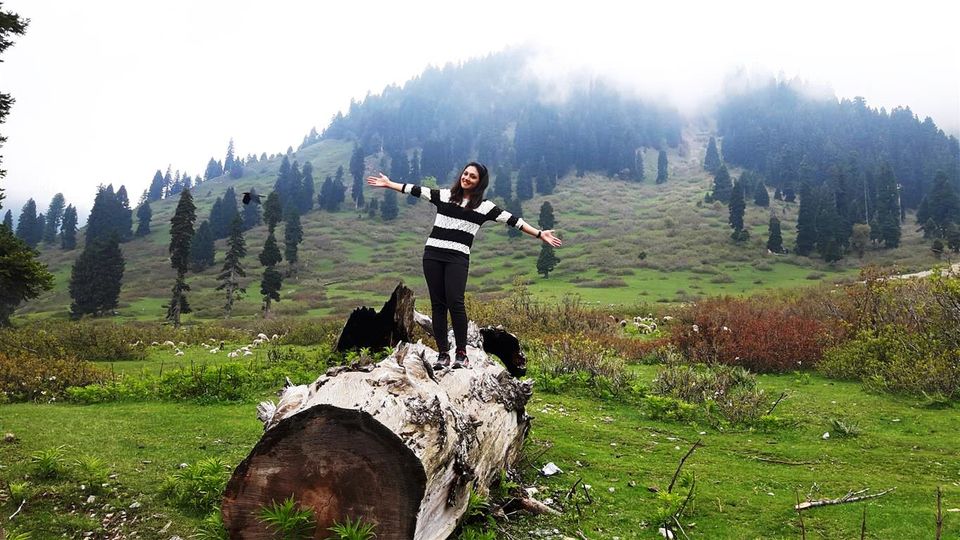 IN THE MEADOWS:
Doodhpathri has endless meadows. A clear sky makes it more beautiful. For an off-beat wanderlust like me, it was solace to see that the meadows were not crowded. Locals told me that there has been rampant deforestation. Hope the authorities takes note of this.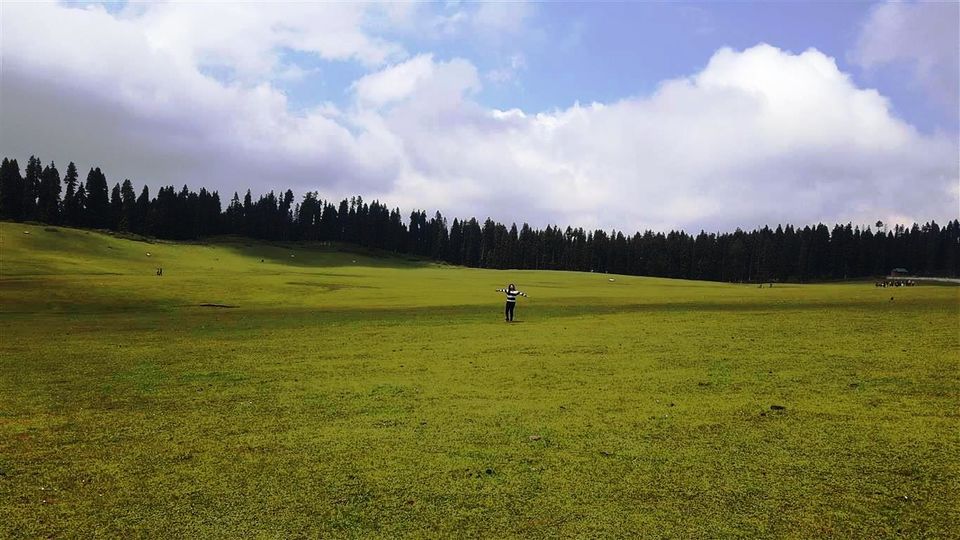 These meadows reminded me of the melodious song by Lata Mangeshkar for the 1991-movie "Heena". Click here to watch the song. Legendary film actor-director Raj Kapoor had shot a number films in the valley. The unceasing unrest has deterred filmmakers from capturing beauty at these scenic sights.
THE TRIBES OF KASHMIR:
Kashmir has tribes. The Gujjars and Bakkarwals, the pastoral nomads, live on the mountains. They are goatherds and shepherds. During summers they stay in the mountains. They migrate to plains during winters in search of pasture for their livestock. They keep moving seasonally. They are seen at the meadows with a large herd of sheep. While the men command the herd, the women look after children and venture out in search for vegetables/herbs and firewood.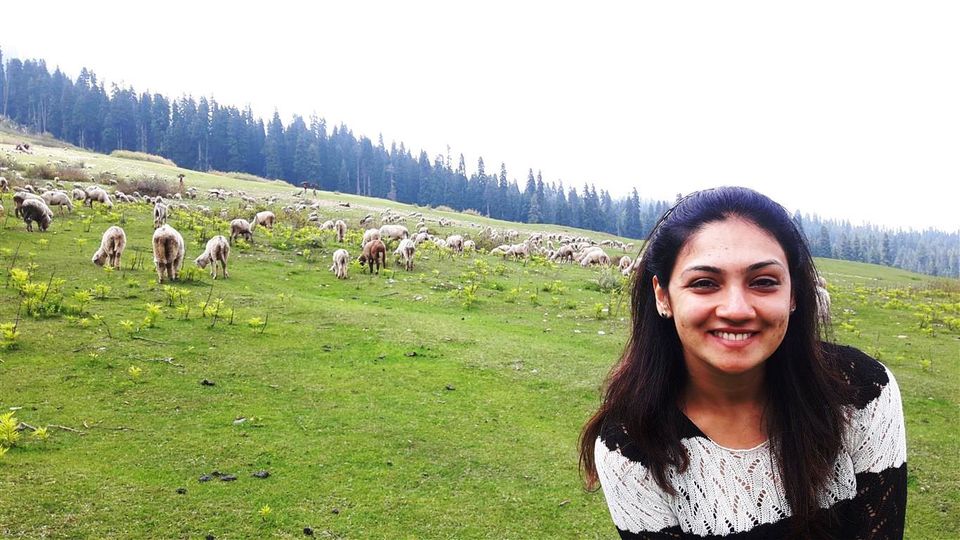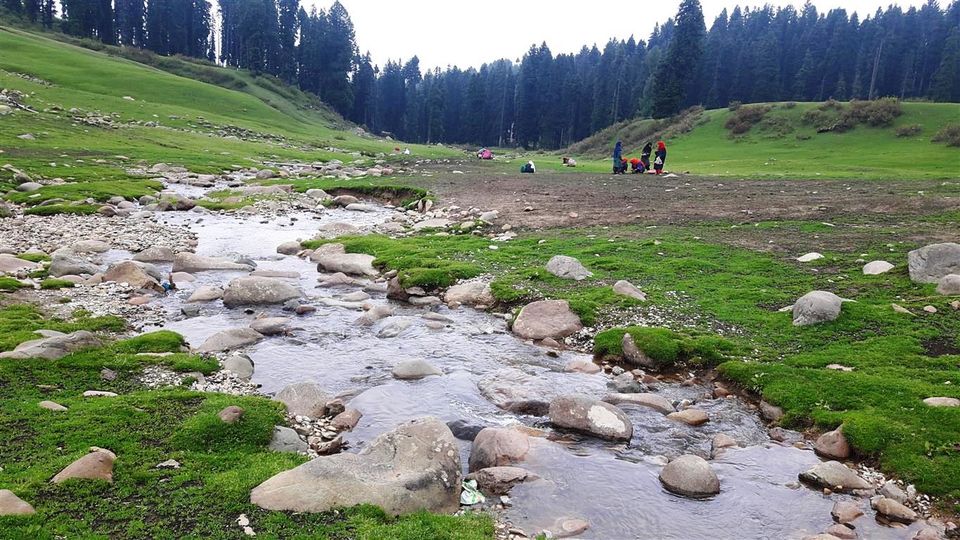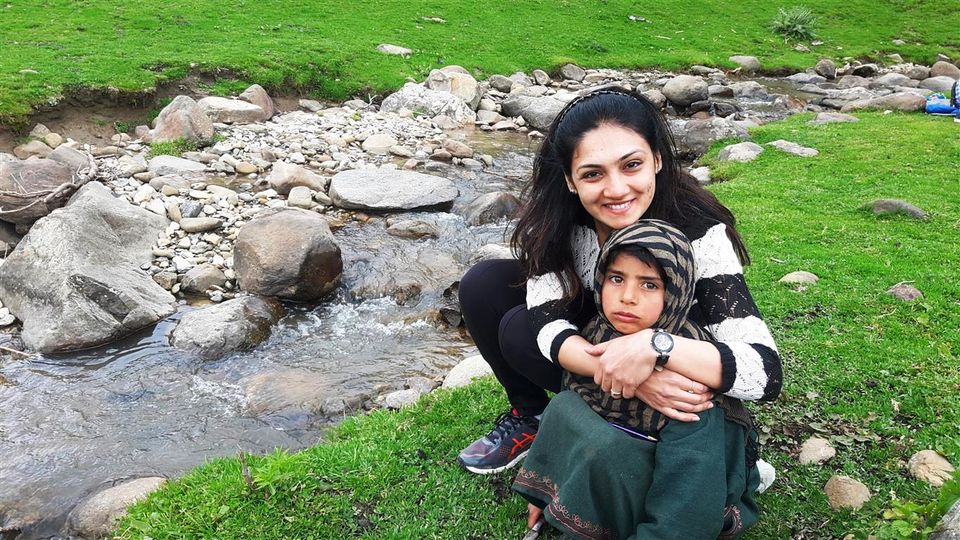 I started for Srinagar at 4 pm to reach my accommodation by 6 pm. Doodhpathri, unquestionably, was enticing and alluring!
Follow me on Facebook