As another friend of mine got engaged recently & getting hitched soon, we planned to take him for a bachelor trip – one last time 😜 Another friend of mine has been planning to visit Sakleshpur for the past 6years & due to the current situation – the groom chose the same. Yes, finally Sakleshpur (Switzerland of Karnataka) trip was onn – with mask on your face😷
The plan was simple, book a good resort with a pool, escape from regular work, chillout & comeback. Everyone was fed-up of COVID19, lockdown, WFH, no travel & now there was a reason & full of energy.
Resort Booking Hazzle
We all started checking out for good resorts in Sakleshpur. As it was already Tuesday evening & the plan was for the upcoming weekend, it was difficult to find availability in online portals. So, I listed down some of them based on reviews across portals & Google. And started ringing them directly. After almost a day of follow ups & inquiries we finalized The Vana Valley Retreat Resort.
I rang many properties / resorts but found the representative of The Vana Valley Retreat to be friendly & more responsive. It took some time for me to check out reviews which made me realize I was interacting with the owner of the property (Mr.Ravi) & not the manager or receptionist like in other properties.
Mr.Ravi openly gave a great deal compared to online prices, even though the price was slightly high compared to other properties – the reviews, the property pics & the great interaction with Ravi made us choose The Vana Valley Retreat.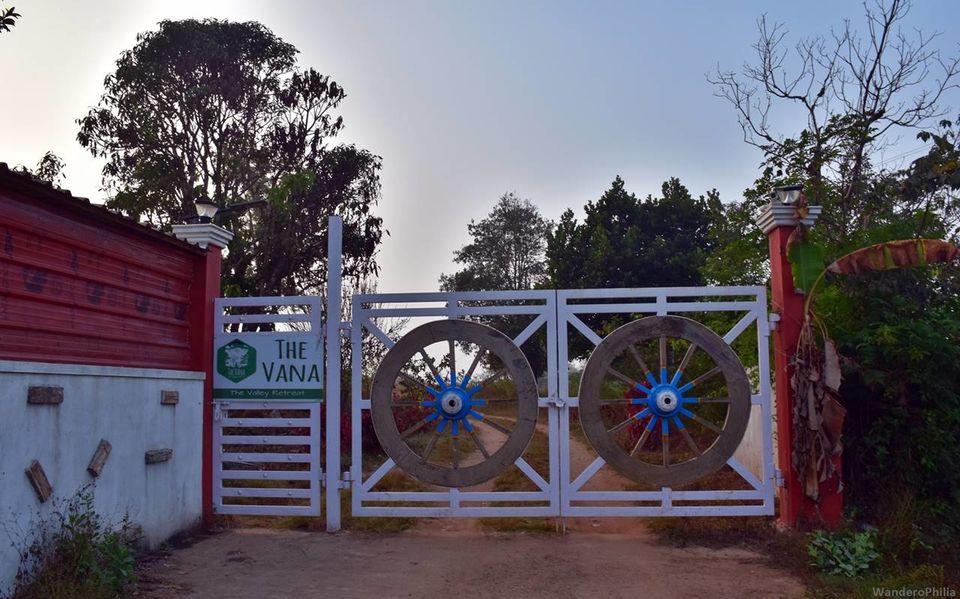 En-route to The Vana Valley Retreat Resort
After picking up everyone from different places a team of 5 started from Nelamangala at 7:30am & reached Arsikere at approx. 9:00am. [Nelamangala to The Vana Valley Retreat Resort, Sakleshpur is approx. 200km & 3.5hours journey. But our plan was to have breakfast at our so-called Groom's home & pick him up from Arsikere]. We spent quality time with Groom's family along with delicious breakfast & started from Arsikere [approx. 2.5hours journey to Sakleshpur].
At 8:00am Mr.Ravi ringed to check if we were on schedule & to know the diet (veg or non-veg) of the guests. We stopped at Sakleshpur town to get some soft-drinks – as Ravi had told us we won't get any at the resort & we will have to come back to town to get anything. Till we reached resort Ravi was in constant touch with us.
The Vana Valley Retreat
The next morning we were taken for a simple walk / trek to witness the beautiful sunrise & the mist. One can enjoy the cool breeze, fresh & pollution-free air, red-hot sun, greenery, etc.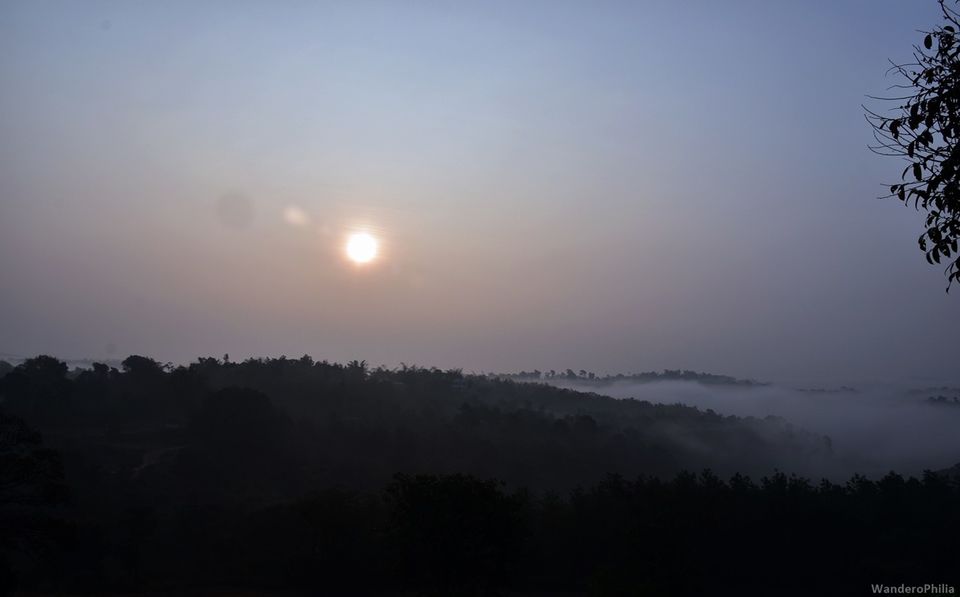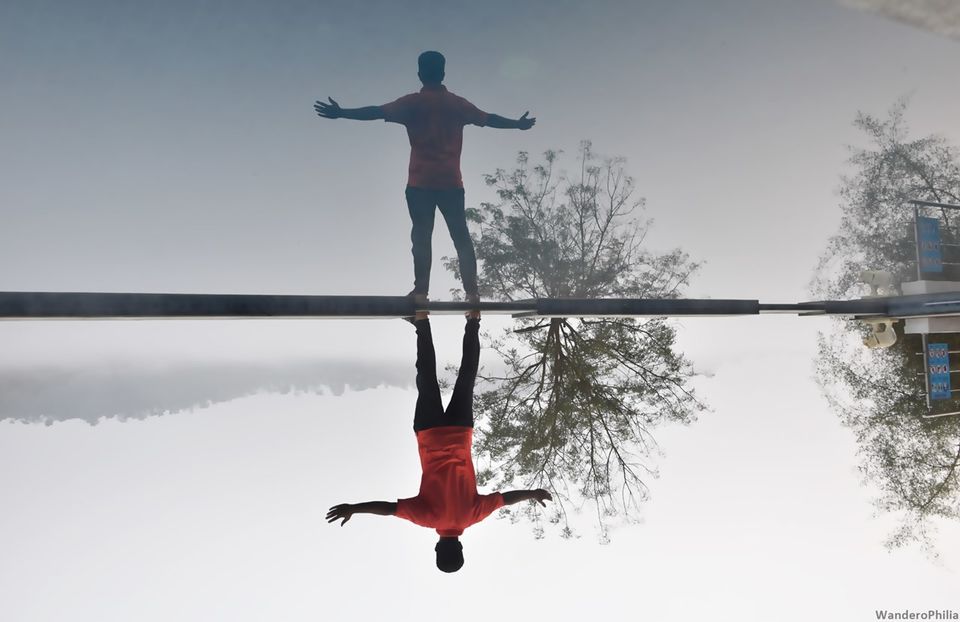 Ravi was waiting near the parking lot for us as he saw our cars nearing the property. He greeted us and took us to the reception counter where the welcome drinks were served & completed temperature check & other formalities (registration / ID scan). Staff helped us to move our luggage to rooms & within no time everyone was inside infinity-pool. It was only us in the property, no one else had checked in yet – so the entire pool was ours!
Fun @ The Vana Valley Retreat
Everyone was getting cool within the pool along with a photo session till we were hungry. The lunch served was good. Mr.Ravi personally interacted with everyone to check if they are happy with the lunch served. As everyone was a bit tired after spending time in the pool, we started playing cricket after a small nap. Tea/Coffee was served in the evening along with yummy snacks. As the other occupants were families, we asked Mr.Ravi to arrange Bonefire post dinner for us & he agreed without second thought. From 9:00pm till everyone felt sleepy, the fire place & the speakers were ours.
We had planned to checkout post breakfast when Mr.Ravi suggested places that can be covered according to our plan. He personally dropped us till our cars & bid adieu.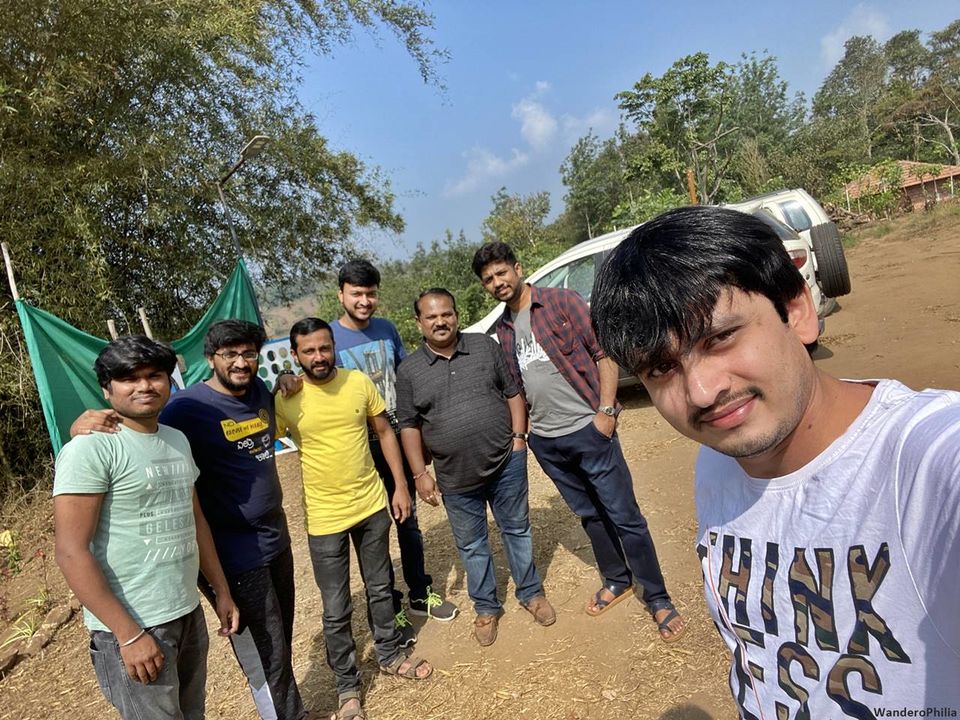 Before leaving the property he also asked us to check out Hobittome – twin sharing, kinda underground room "Made for Couples".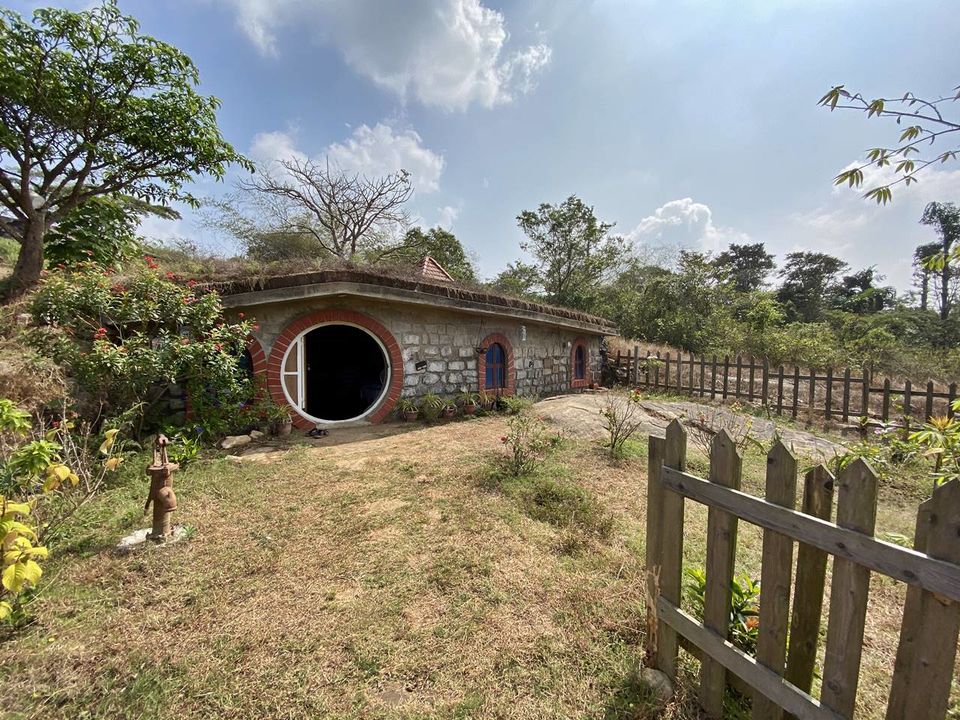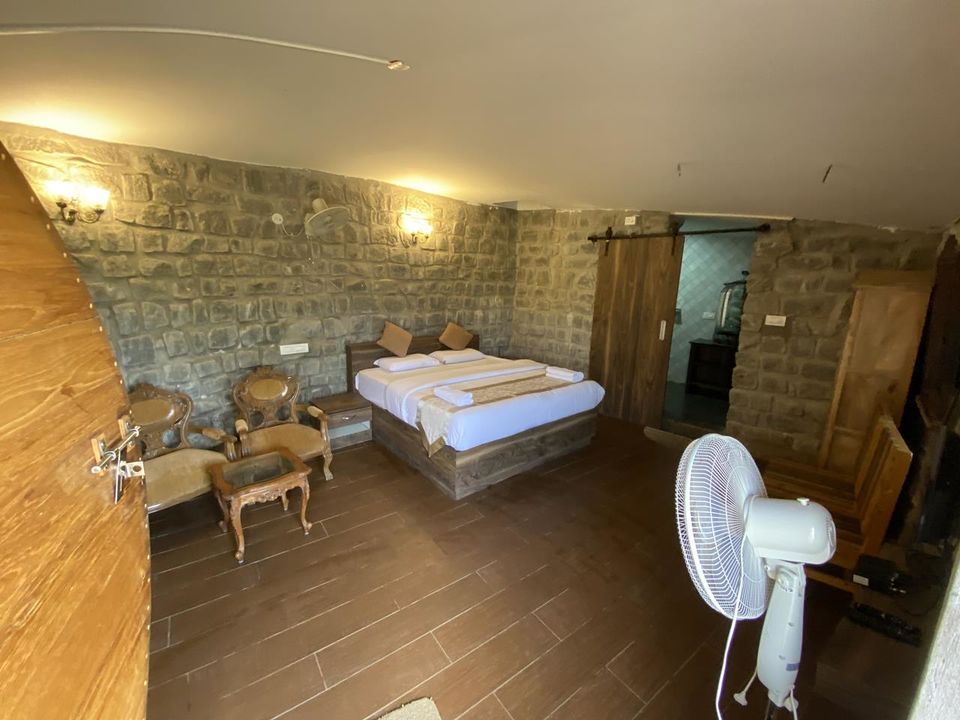 There were many things to enjoy @ The Vana Valley. Below are some of them:
* The Pool
* Cricket
* Bonfire with Music
* A small Trek / Sunrise
* Indoor Games – Table Tennis, Foosball, Carrom, Chess, etc
* Lunch & Drinks
Do checkout this post for more information on Top Things to do at Sakleshpur