#CoffeeWithTripoto
We're often asked about the hardships of travelling the world as vegetarians. As hard as we may try to make ourselves look like heroes battling the villain of meat, there haven't been any notable occasions except for the rare times where we had to joust with little knowledge of the local language to convey that fish and eggs don't count as vegetarian for us.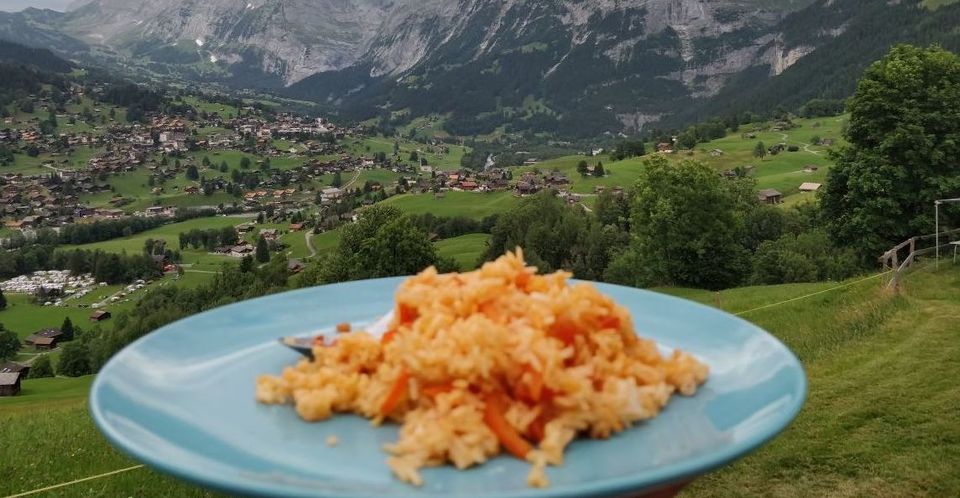 But it's also not true that we've got to eat gourmet vegetarian meals wherever we've been. We've had to survive for days on nothing but fries. But the more we have traveled more we leared. As we share our lessons we want to assume that you also share our passion for discovering new cuisines and thus we'll take the (omnipresent in today's age) Indian food out of the picture.
Fries: The Safe Word
Wherever in the world you go, you can rely on fries. They come in different shapes and forms, but they're always yummy and comforting. It's one thing you can never go wrong with. In the west you can find them in almost every eatery, whereas in China and other eastern countries they're mostly available in all fast food chains like McDonalds & KFC.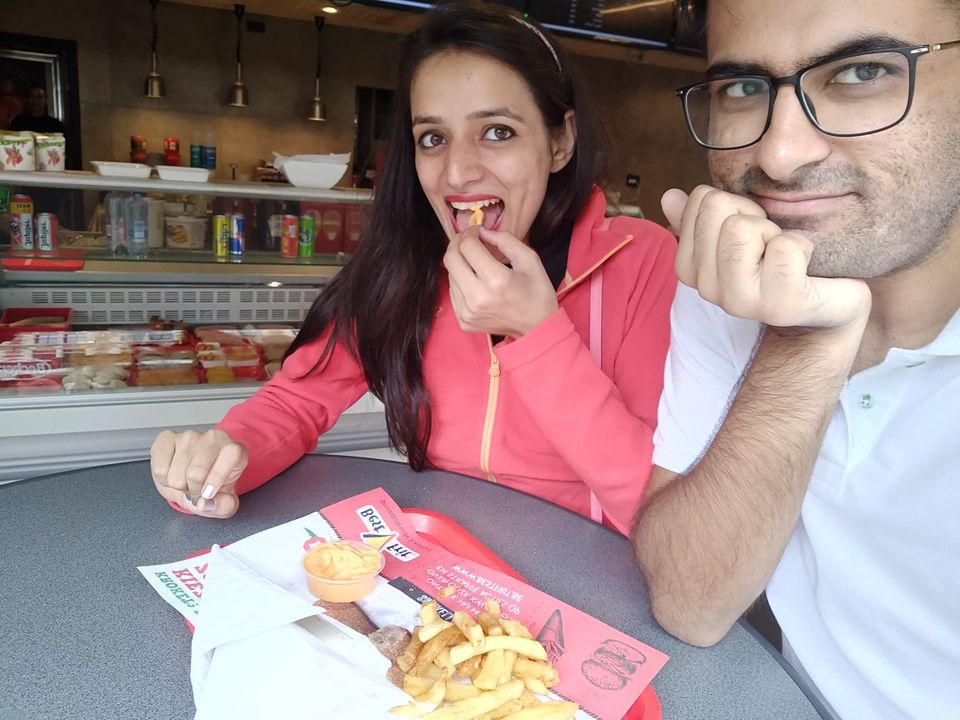 The Friendly Italians
Most Italian restaurants will have multiple choices of vegetarian food. They usually have one vegetarian pizza, if not then there's always the margherita. In my travels till date, I haven't come across an Italian restaurant which did not have a vegetarian pizza, pasta or lasagna.
Falafel: The Middle Eastern Surprise
With rolls of rotating meat at the doors, it's the place you least expect to get any vegetarian food. But almost all shawarma places serve falafel. It's most filling and inexpensive meal you can get your hands at when you're abroad. The best part is that these places are sprouting up quick and fast all around the world.
The Power of Internet
Internet is a powerful tool, a quick search can bring a list of vegetarian restaurants in any part of the world. Before you start your trip, sift through google, tripadvisor and vegetarian resources like
Happycow
for vegetarian restaurants. Save these places on google maps or maps.me or any other map apps you use. When it's time for a meal, just look up the closest place and head to it.
Learn to say Su, Vegetariánský, Ăn chay
Learning the translations of the word vegetarian and that of some food items like potato, rice will be of great help. Even if a place doesn't serve anything vegetarian, if you speak the local language, you can win hearts and they'll definitely fix up something vegetarian for you. It's even better if you have an offline translation app on your phone. Google Translate, Waygo and some other apps enable you to translate menus by taking pictures.
Cook for yourself
Yes we know we started by taking the Indian food out of picture, but we want this post to be about convincing you that being a vegetarian can in no way stop you from travelling. You can rent out airbnbs with a kitchen and cook your own food. You don't even need to be a good cook, you can carry with you ready to eat meals and maggi masalas. Yes it sounds like an effort, but I don't think you would mind this effort in return for eating pao bhaji in Switzerland with a view like this?