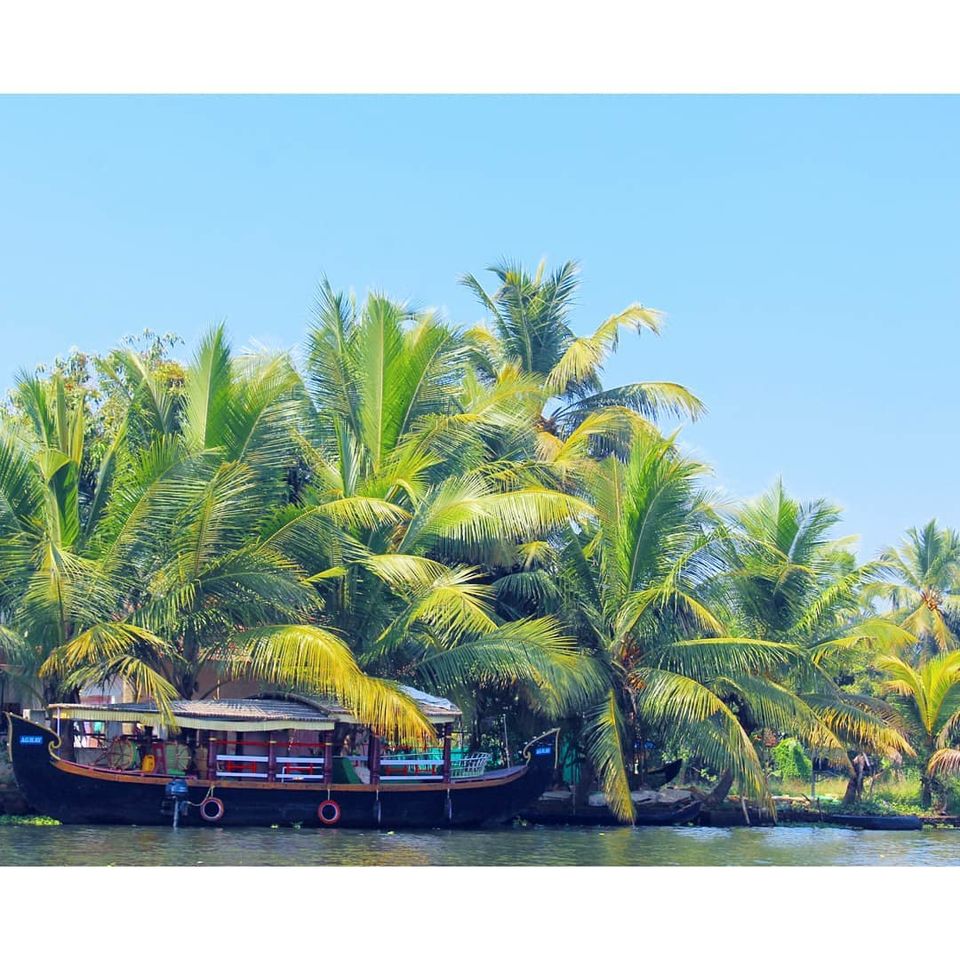 BLISS: Shades and shadows of palm trees. The smell of coffee beans in my nostrils. The taste of kerala on my tongue. The pages of my favorite book between my fingers.
Kerala is surely a God's own country and that makes Alappuzha God's own getaway spot. The backwater, palm trees, fresh prawns, tingling spices, and obviously the palm wine- Toddy. These few things are enough to hold you back in Alappuzha for a fabulous weekend.
Trust me, the emerald green water, misty breeze, cloudy weather and the mesmerizing palm trees swaying in the cool will leave you so relaxed you won't even want to go back to the boring city life.
Places to See:
Alappuzha is a city on the Laccadive sea. One can take a public ferry ride or private shikaras, that takes you through small villages. The whole city is surrounded by the canals, one can easily get a ferry or shikara to experience the serene backwaters, huge number of palm trees, the flocks of ducks swimming about lazily and the fishers around. The public ferry leaves once the ferry gets full, it stops at different spots and ends the tour at Kottayam. It takes around 2-3 hrs. Its much cheaper than the private one. Next day the shikara I hired gave me a tour around the Vembanad lake for 3 hours and charged 1500 rs.
There are two beaches:
Alappuzha beach and Marari beach. Alappuzha is the local one, hence the crowded one. But if you choose to chillout, head towards Merari beach 13 kms away from the city as its more calmer, much more greener and perfect for breathtaking sunsets. This beach is a paradise for people seeking relaxation.
There are several temples in the city and churches. Ambalappuzha Krishna Temple is believed to be built in 790 AD. One of the oldest and most beautiful Christian churches in the country, the St Mary Forane Church belongs to the Syro Malabar Church under the archeparchy of Changanacherry.
Where to Eat:
If you're a seafood lover, do visit to Cochin Majlis. The meal starts with you selecting the fish, prawn or crabs and then served to you as you prefer- grilled, fried or with gravy. Leaving your taste buds asking for more. One must try the Halais for their grilled chicken, cooked in Arabian and Yemeni flavors.
When to Visit:
November to February.
How to reach:
Alappuzha is 54 kms away from the capital city Kochi. One can book a cab, take a bus or just board on a train. I preferred train, it gave me an opportunity to mix with the locals. I took the train from Ernakulam junction, its just 29 kms away from Cochin International Airport. It took around 3 hours to reach Alappuzha Railway station.
Places to Stay:
There are several hotels and homestays. But one can also opt for houseboats. Usually houseboats are the better option but not when you're a solo traveller. They are very big, spacious and expensive with cooks and guides provided on it. I chose to stay in a homestay near the Alappuzha Beach, it was surrounded by canals, dense palm groves, a beautiful park nearby.