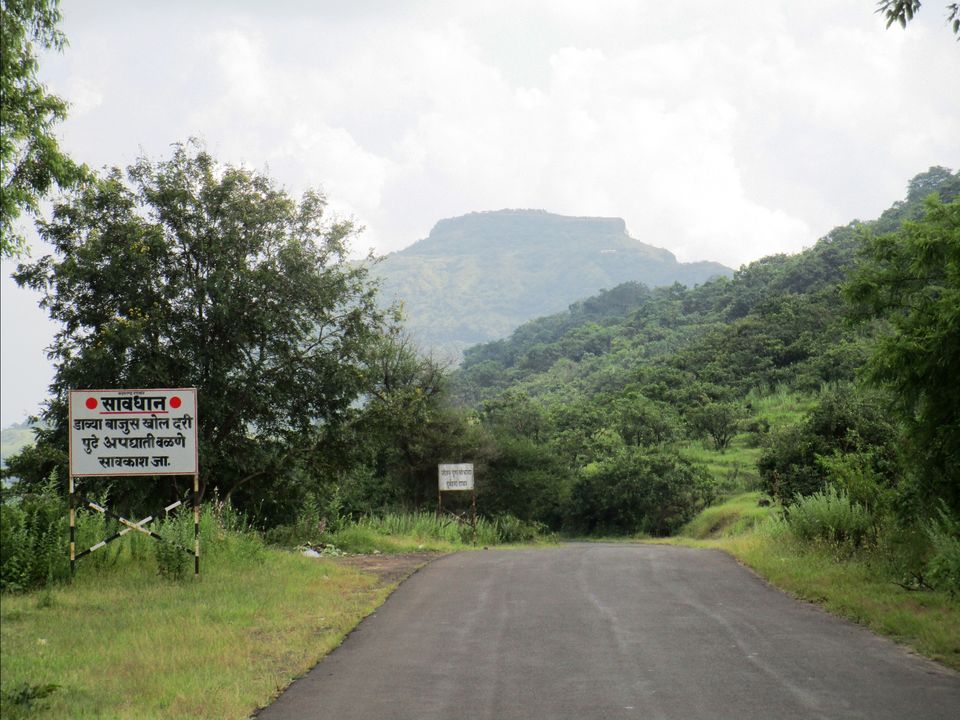 This trip was one which I was waiting for. The reason being that I had heard lot about this place and read about it too. So basically, Bhilar-The Village of Books is based on the concept of another Village of Books in UK named Hay on Wye.
Bhilar is a small village situated in the Satara district of Maharashtra. While travelling Wai to Mahableshwar, take a left at this place called Bhose and within 2 minutes you will reach Bhilar.
Well I had gone on this trip with our NGO members. We are basically a group of guys, working to promote public transport. So we planned to go there in style. We had hired a mini bus from MSRTC from Pune.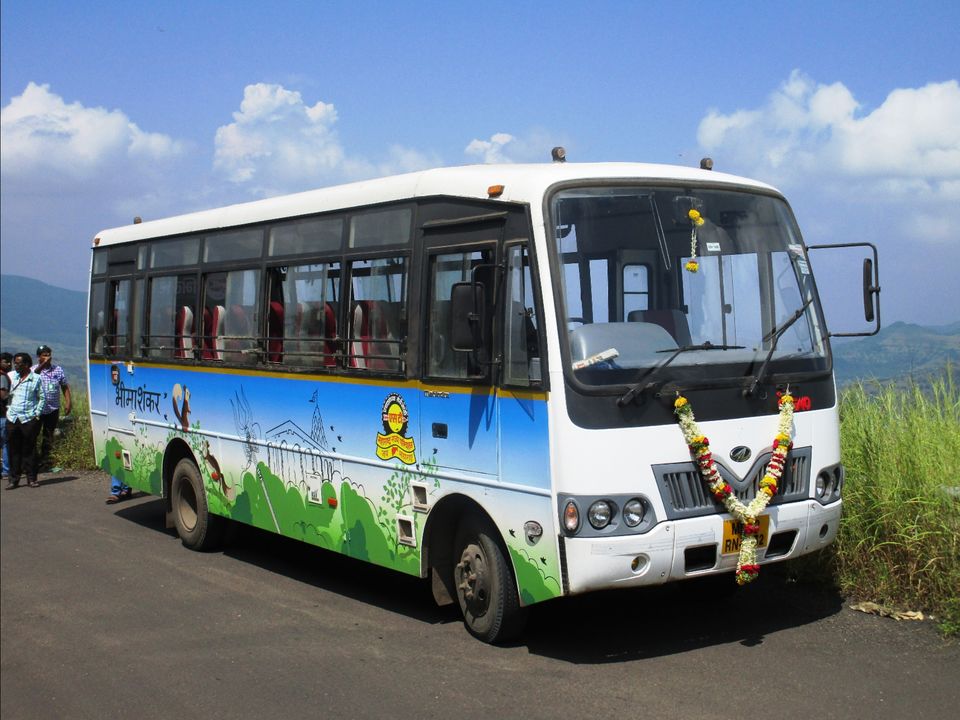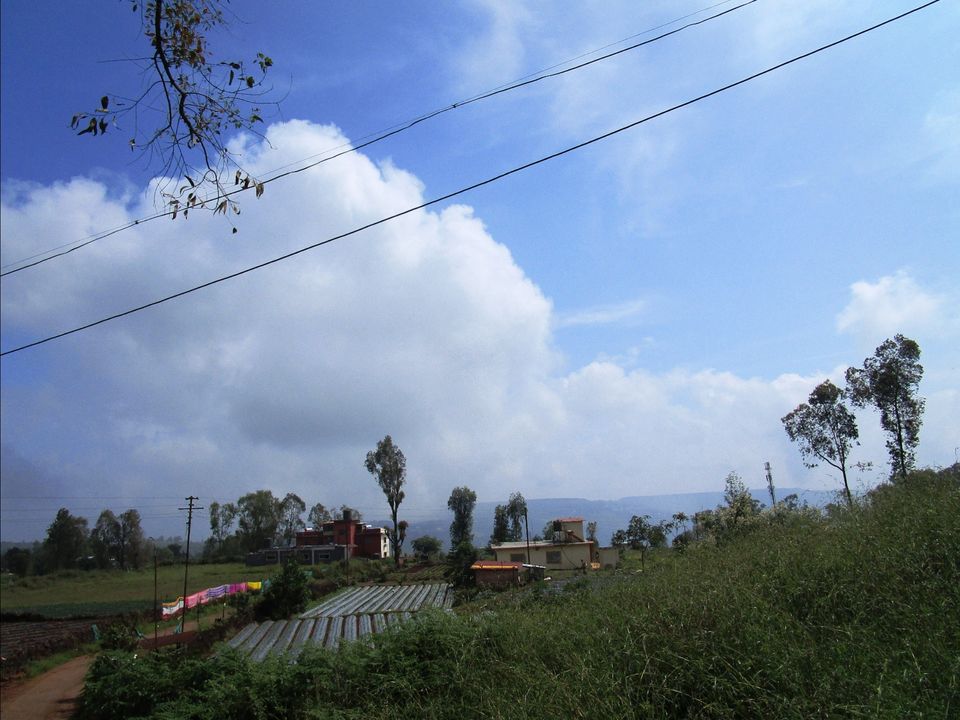 Since the bus was from Pune, I being a Mumbaikar had to reach Pune quite early and for that I had to leave early.
Woke up at 4 am and left home at 5.15 am. Made a short journey till Chembur and boarded this one.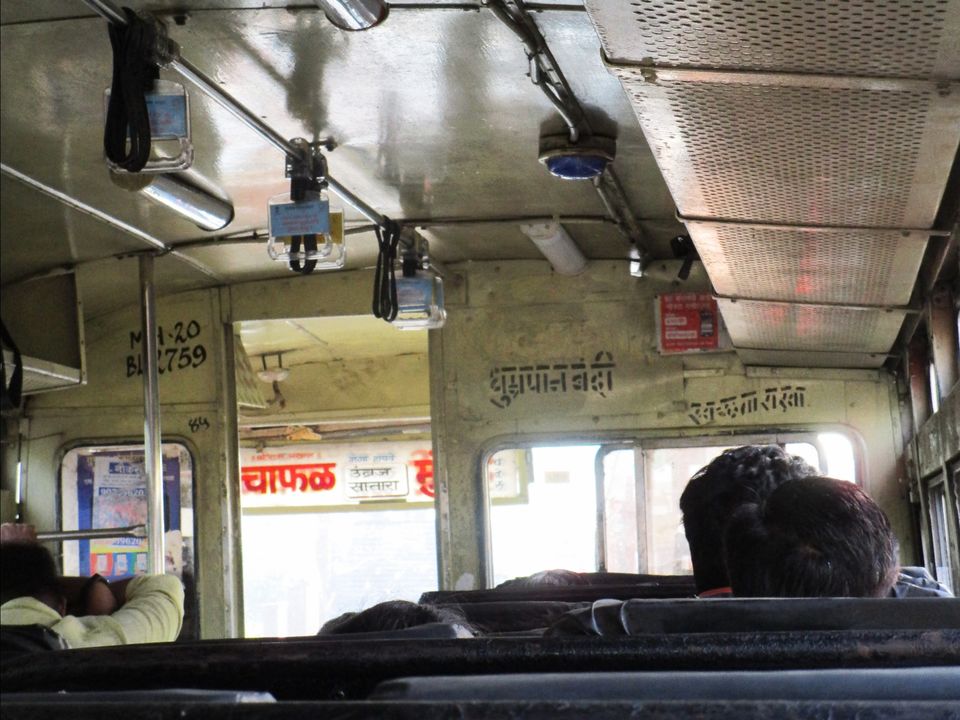 It was an amazing ride. Caught some  sleep and woke up at Khalapur where our bus halted for tea.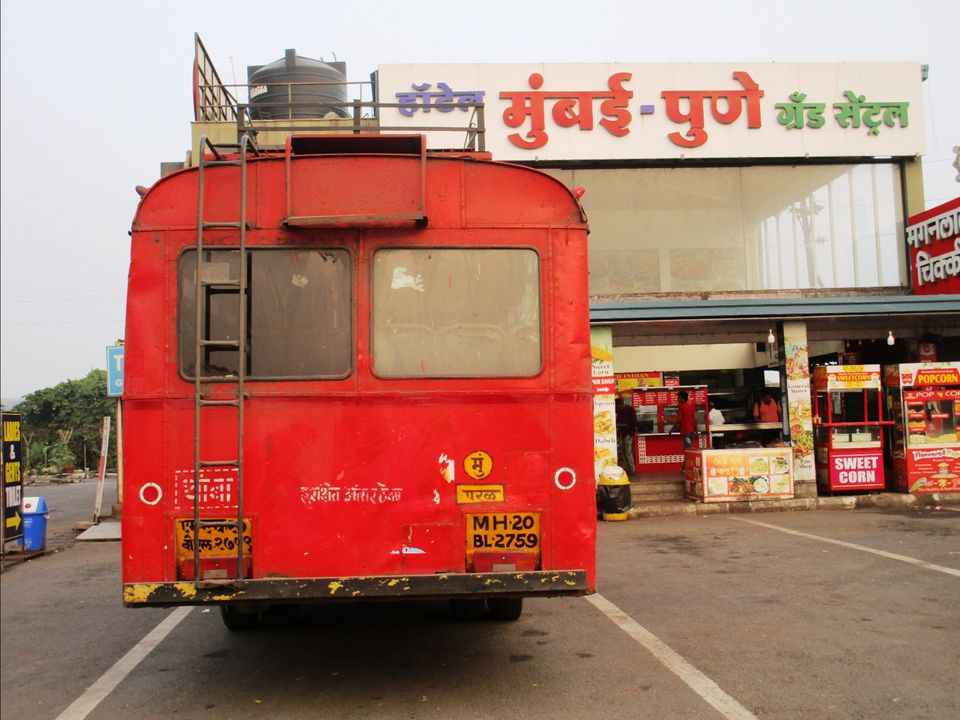 In another 2 hours, I reached Pune and then hoped on to a rather slow rickshaw which took it's own time to reach Katraj where I was to board our bus.
After sometime, came my ride for the day.I must say I was pretty impressed with this one.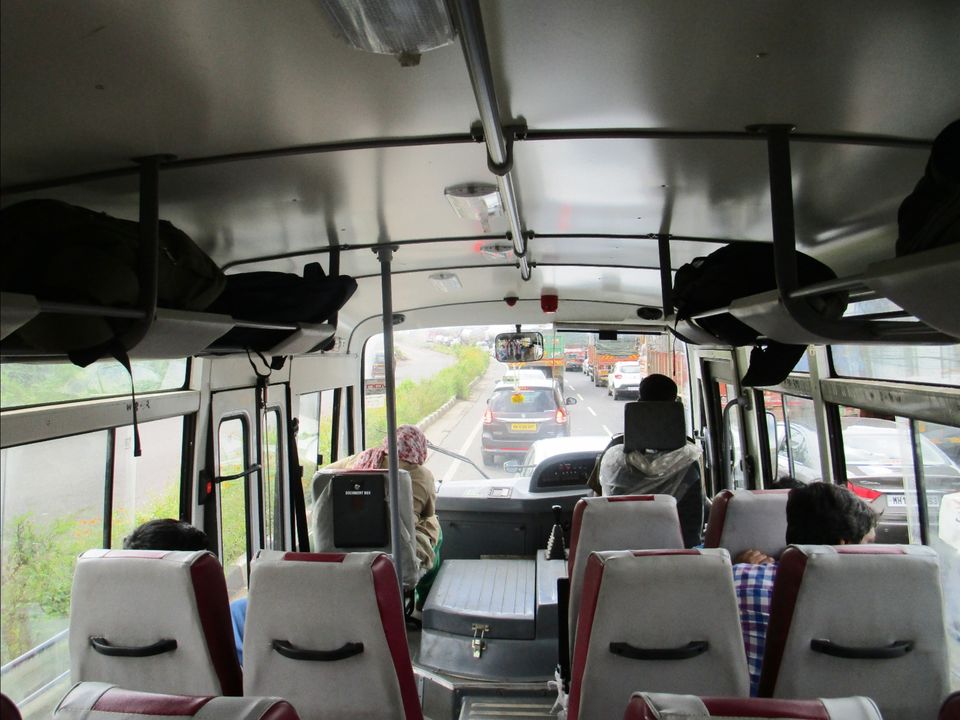 Our first halt was Bhatghar Dam situated on the outskirts of the town of Bhor in Pune district. I was not very sure what to expext, but after crossing an unassumingly narrow path I was welcomed by this view.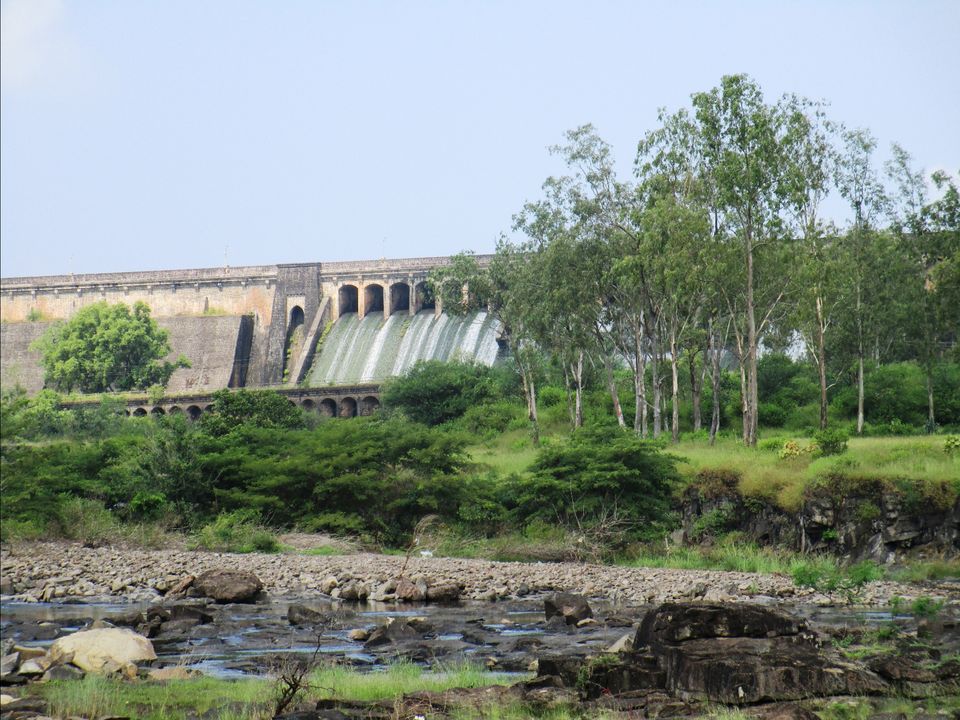 Moments like these are pretty rare for me. I felt pretty happy to have seen a dam from such a small distance.
But then I was a bit freaked out when I read this board.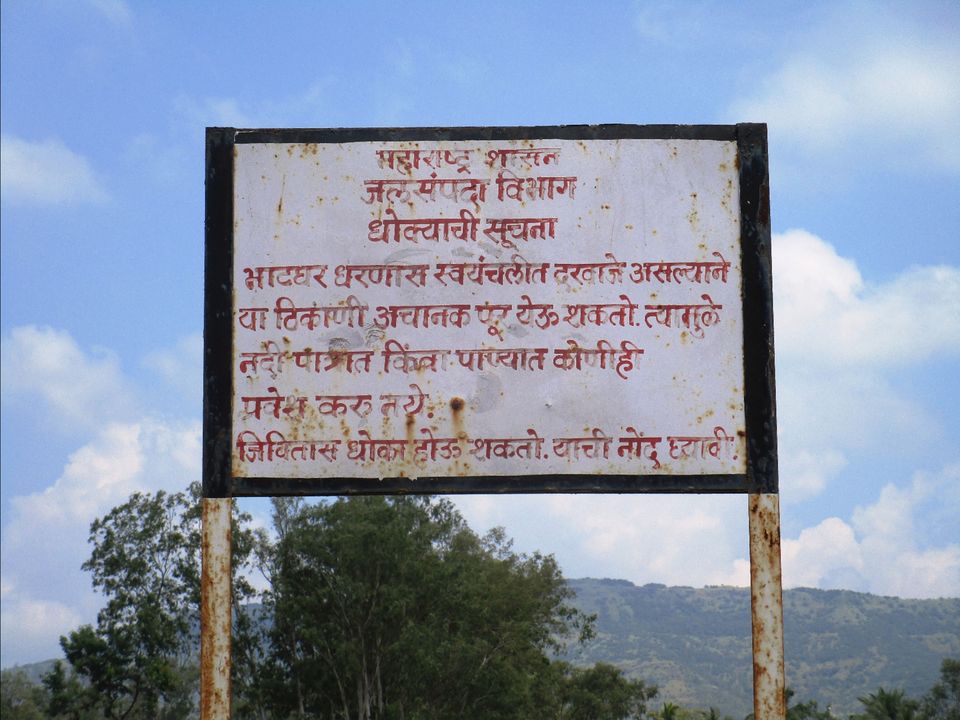 So I quietly made my way to my bus,still thinking about that board.
We moved ahead through the town of Bhor and moved towards Mandhardevi Ghat. Mandhardevi is a temple  dedicated to Goddess Mandhardevi.
Once we started ascending this ghat we stopped here.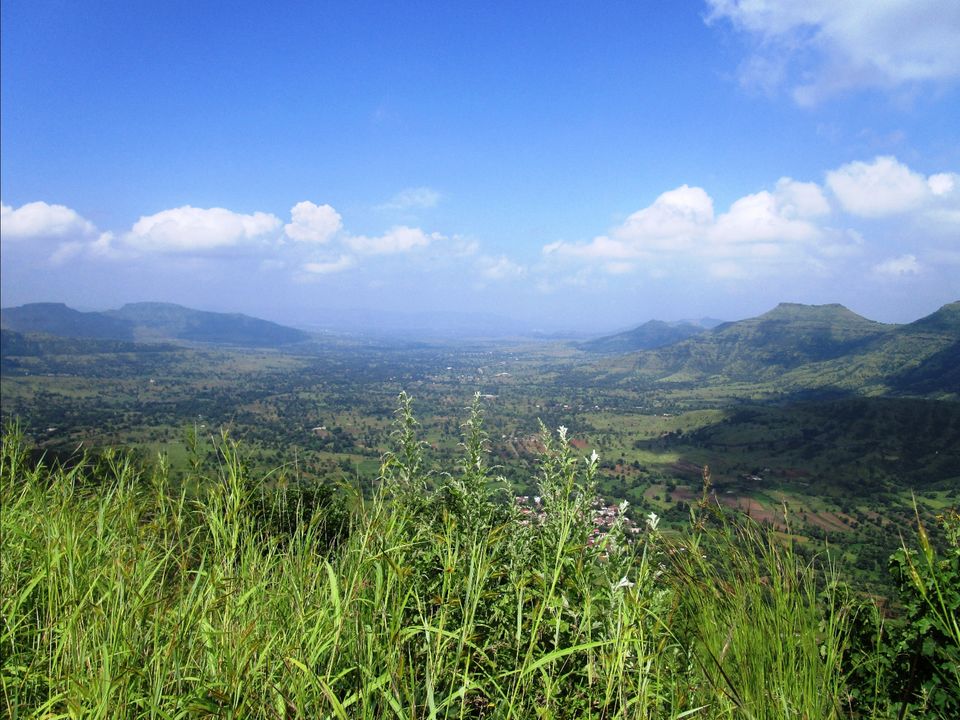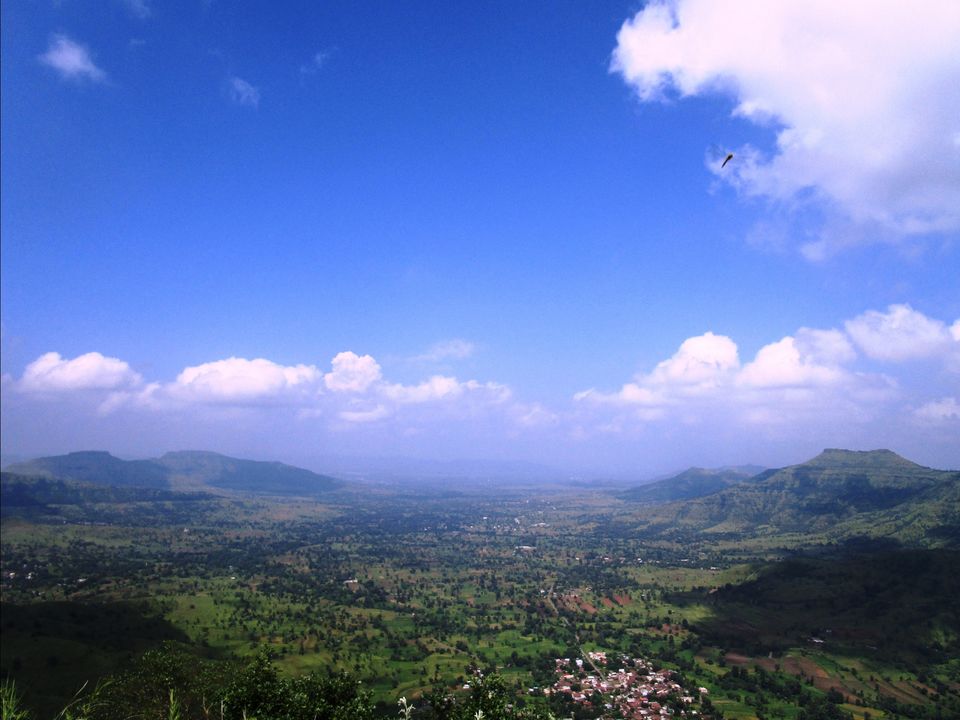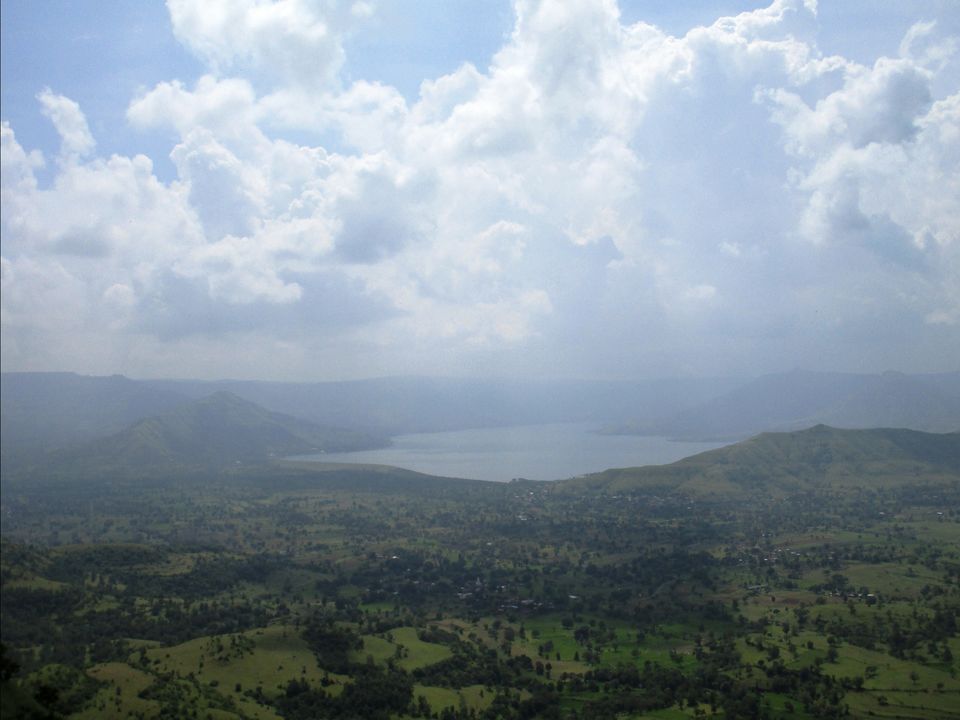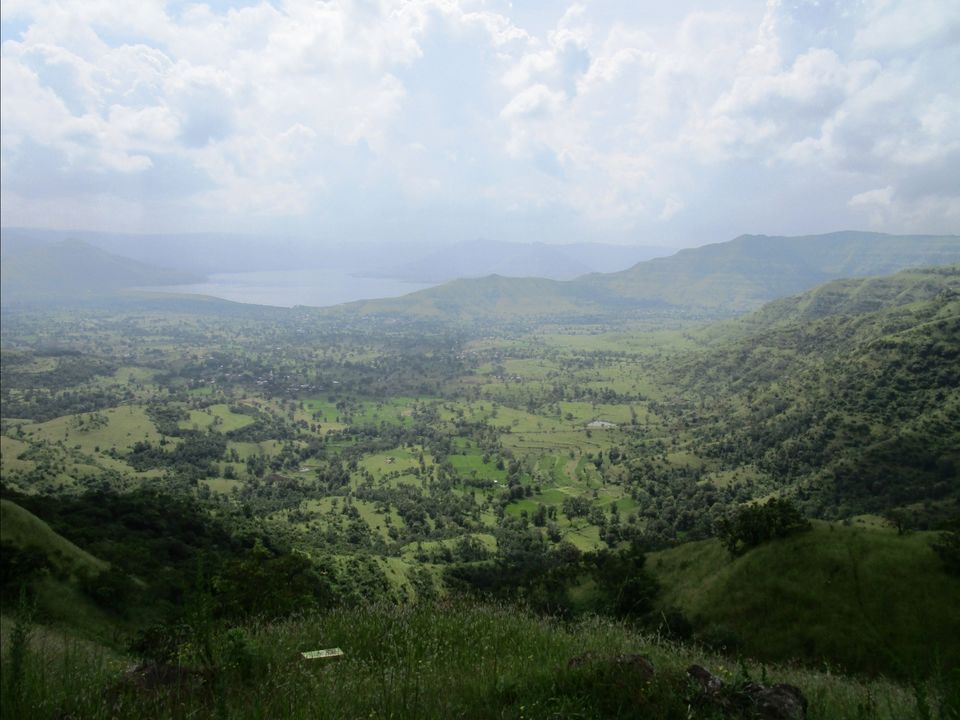 And then we descended towards the city of Wai. It was afternoon which means it was lunch time. Had some amazingly tasty lunch in Wai itself.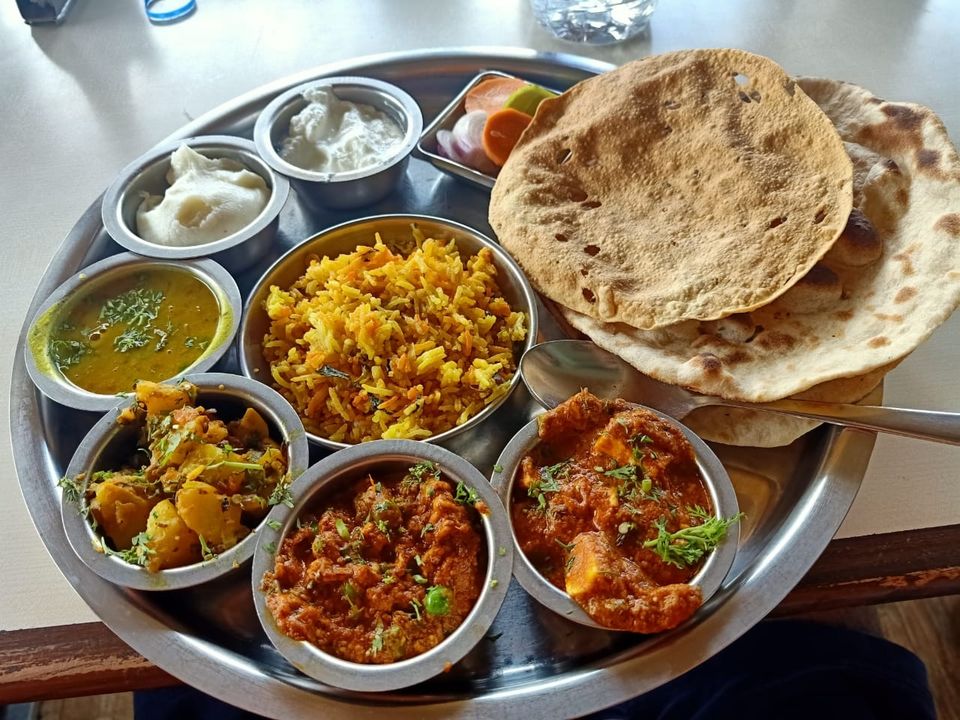 From Wai, we proceeded towards Bhilar via Panchgani. Panchgani welcomed us with fog and some rain. After a short ride we reached our destination.
Bhilar, The Village of Books!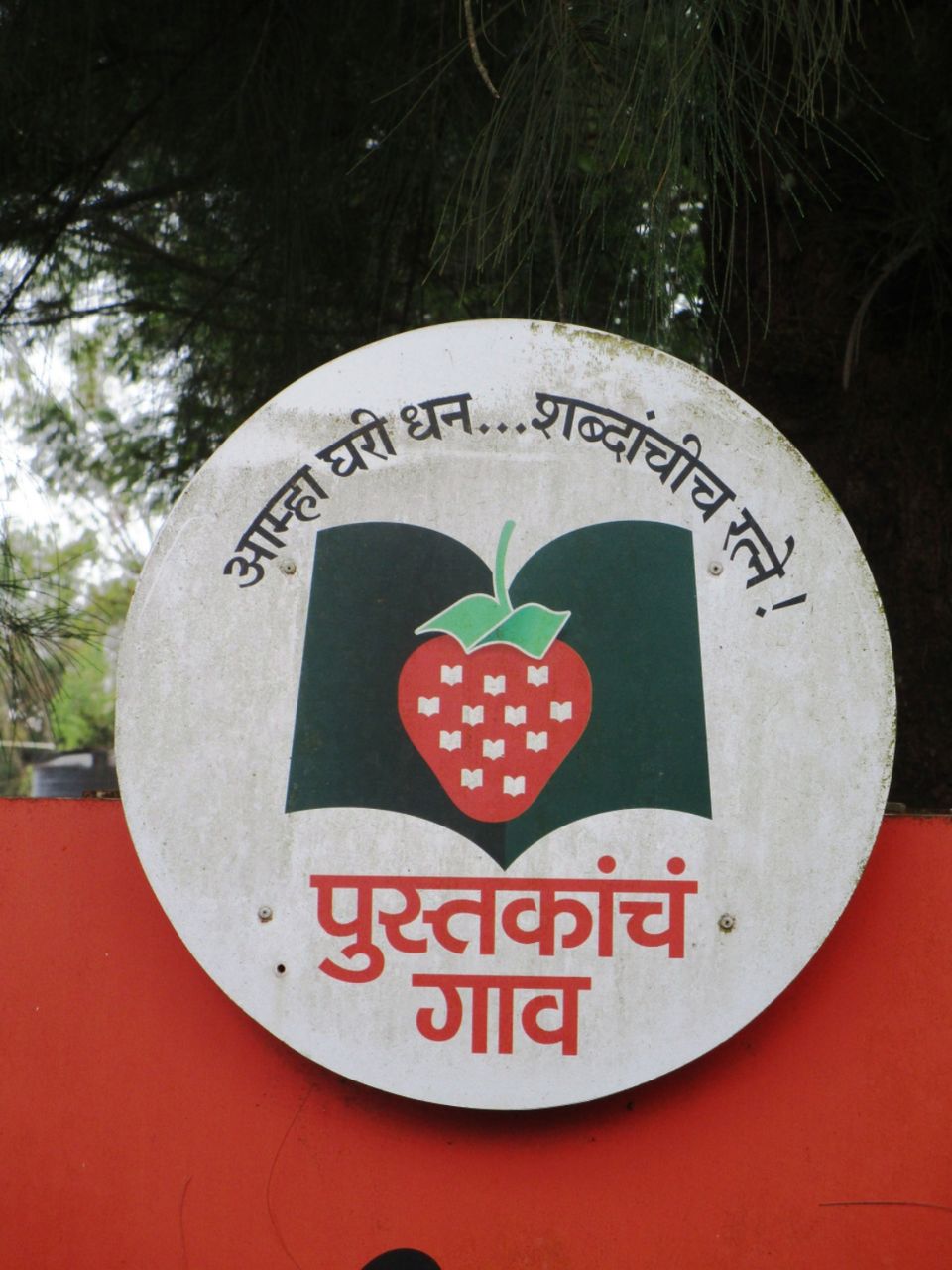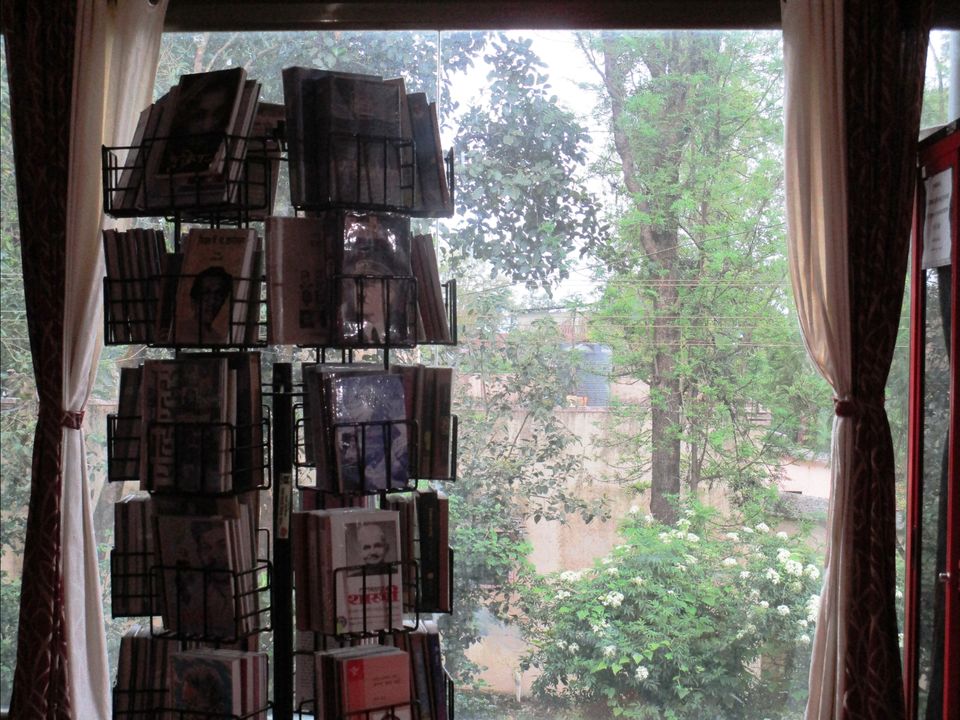 Well this is where we were staying.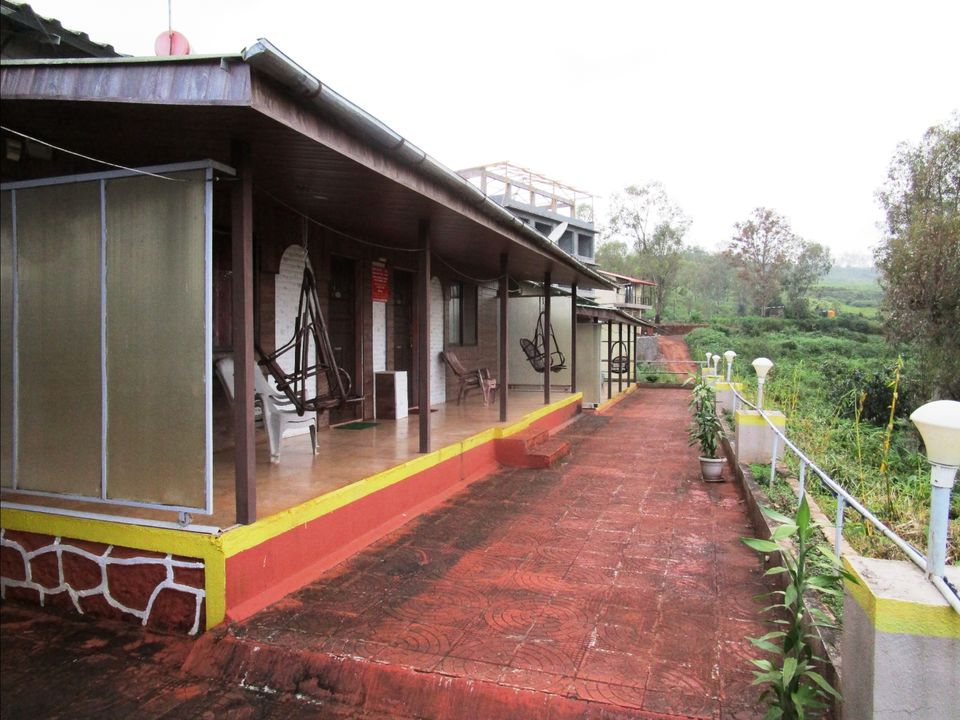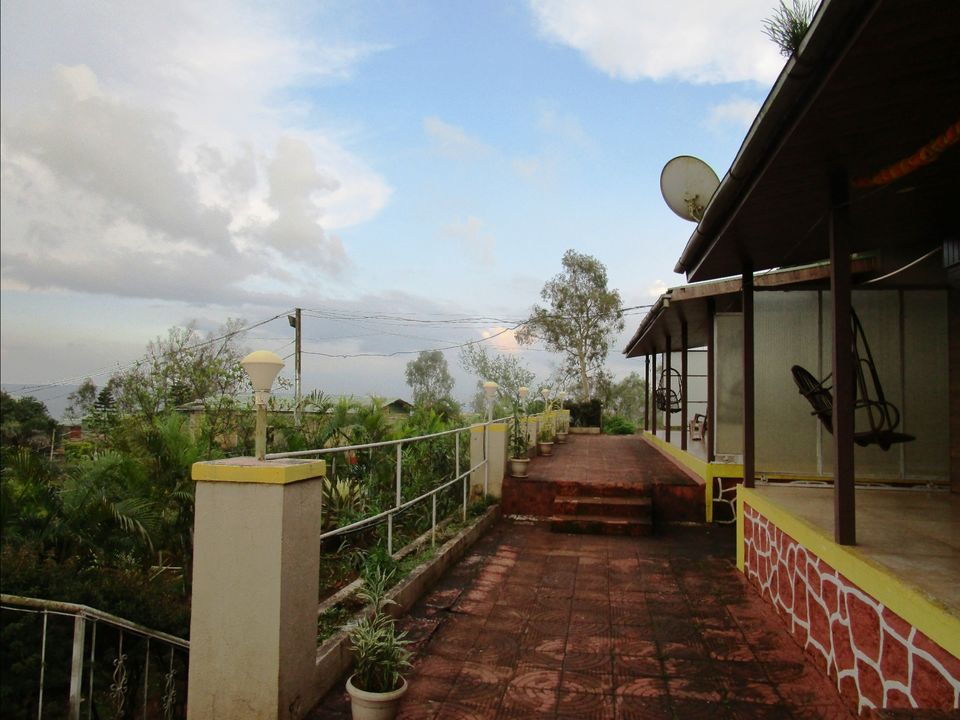 This place had some amazing views.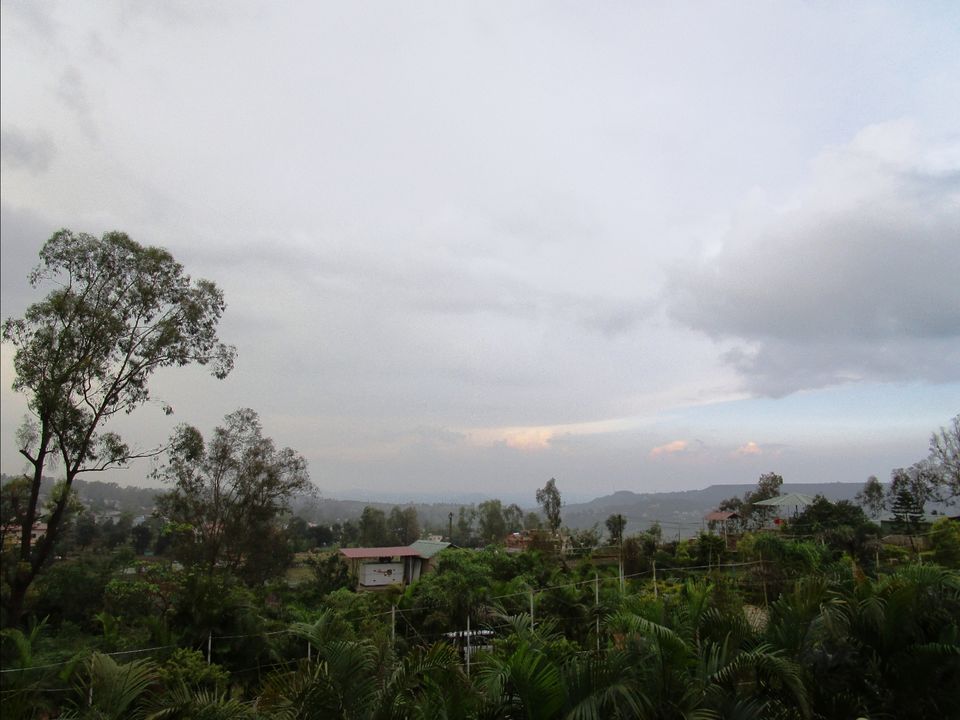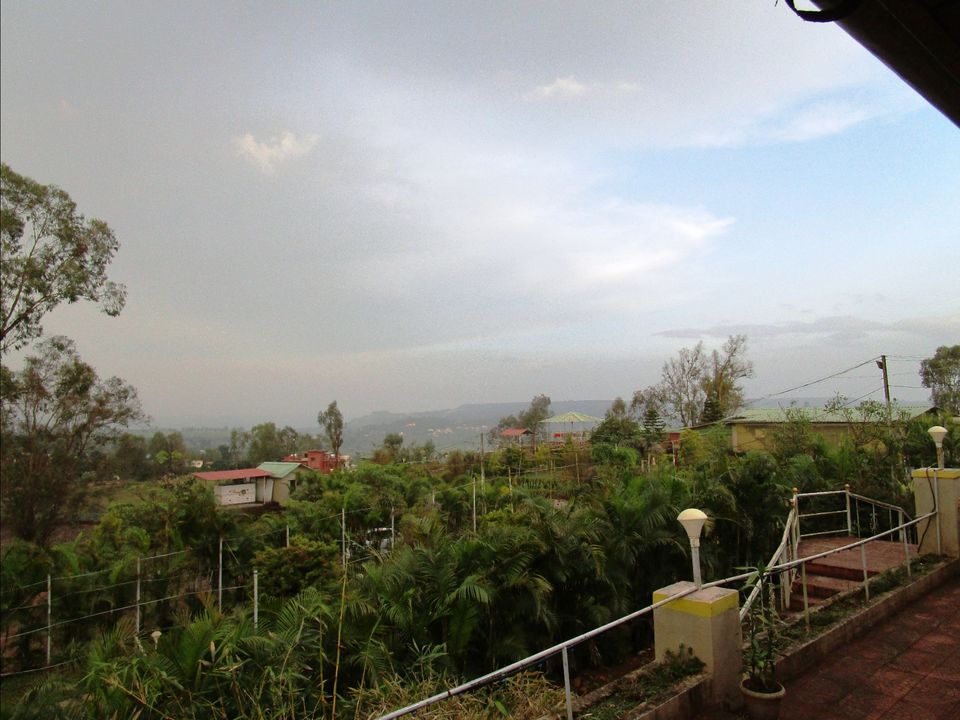 We spent the remaining day roaming around the village, lazing around, enjoying a cup of tea and having some discussions with our NGO members.
This is how our resort looked like at night.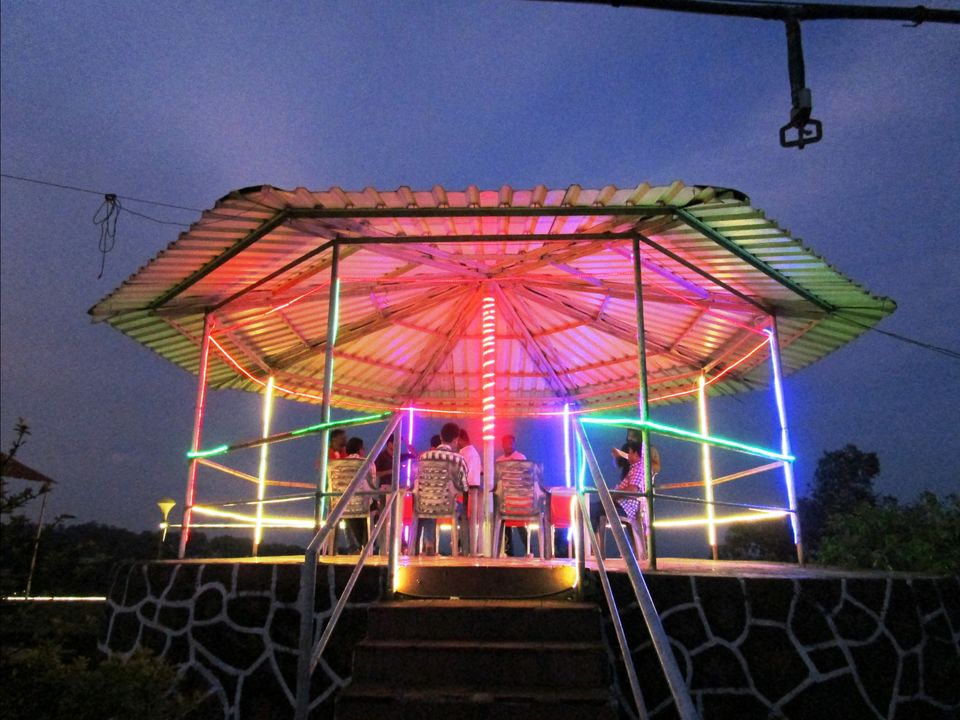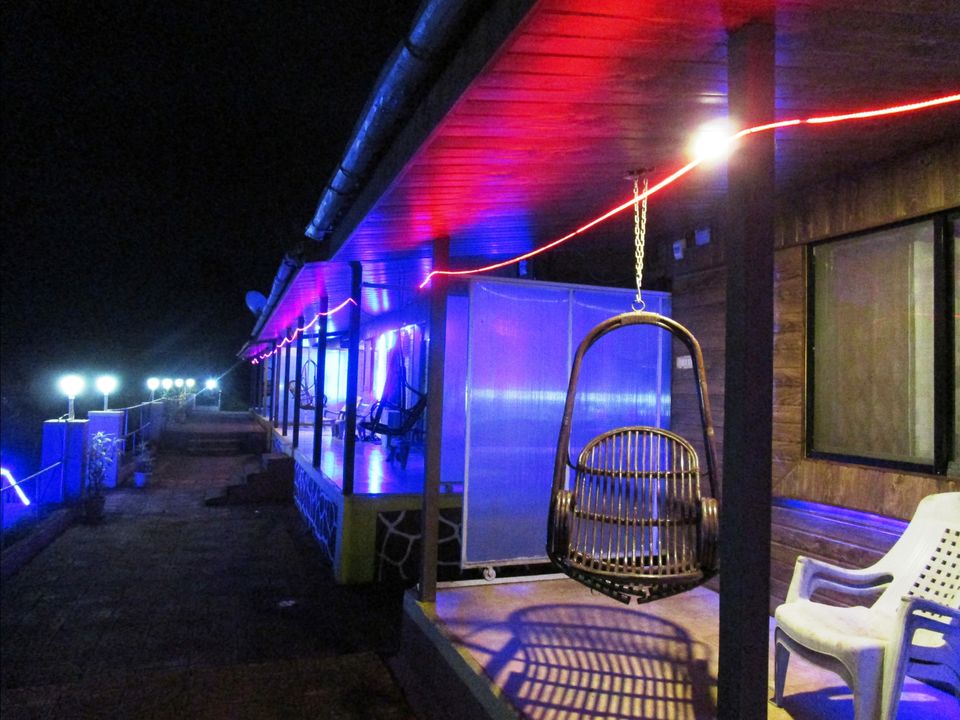 We called it off a day rather early since we were pretty exhausted.
Waking up on an amazingly chilly morning has always been a task for me. Well I woke myself up, went out of my room only to be welcomed by these views.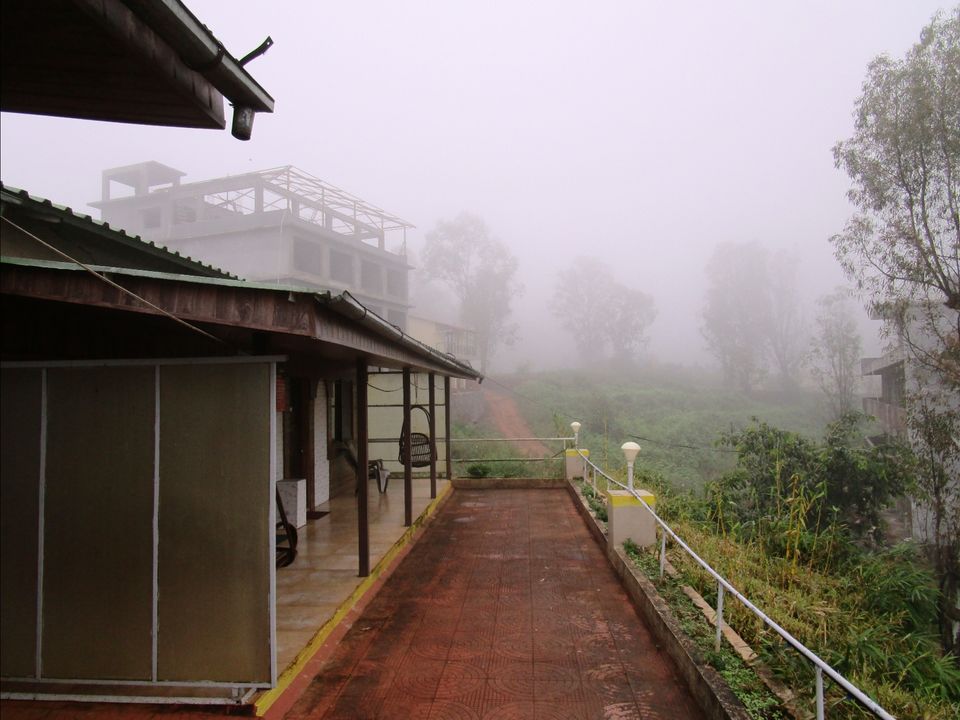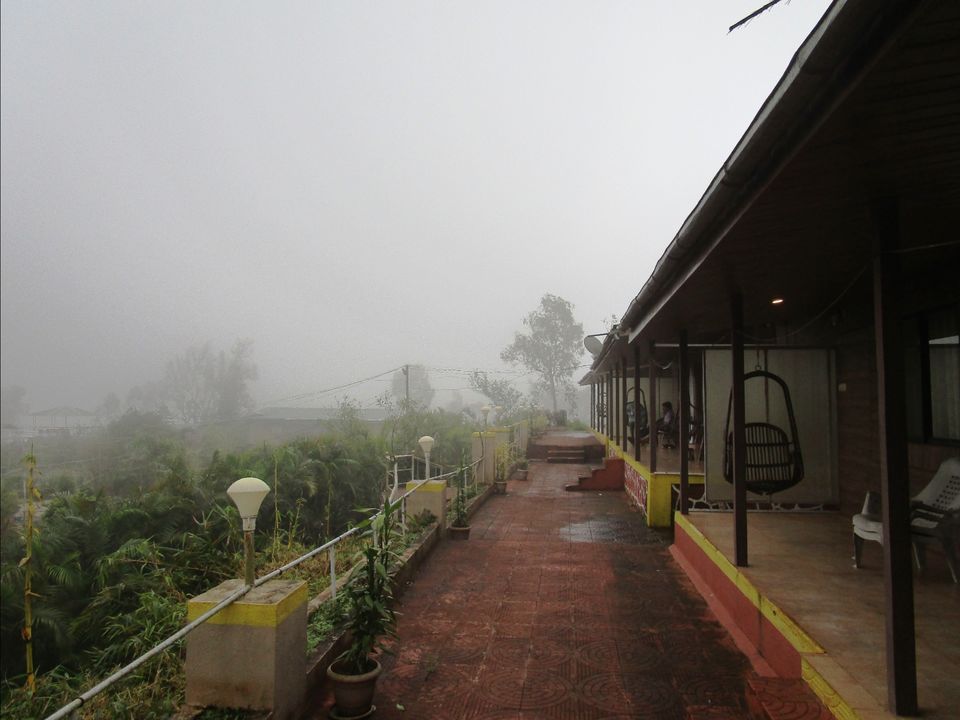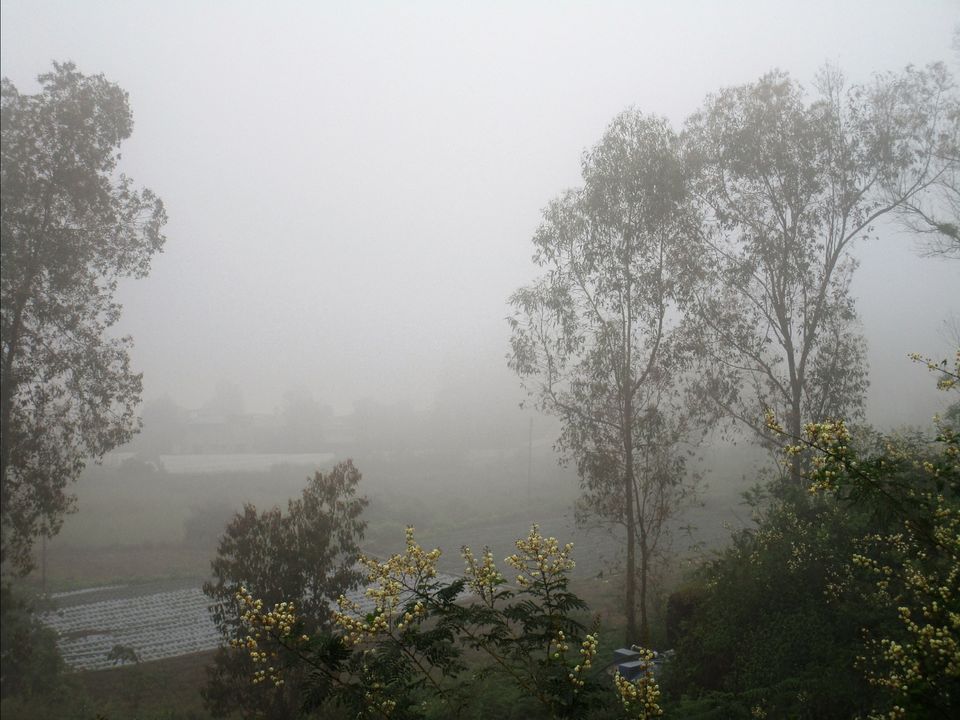 I roamed around the property only to be rejuvenated!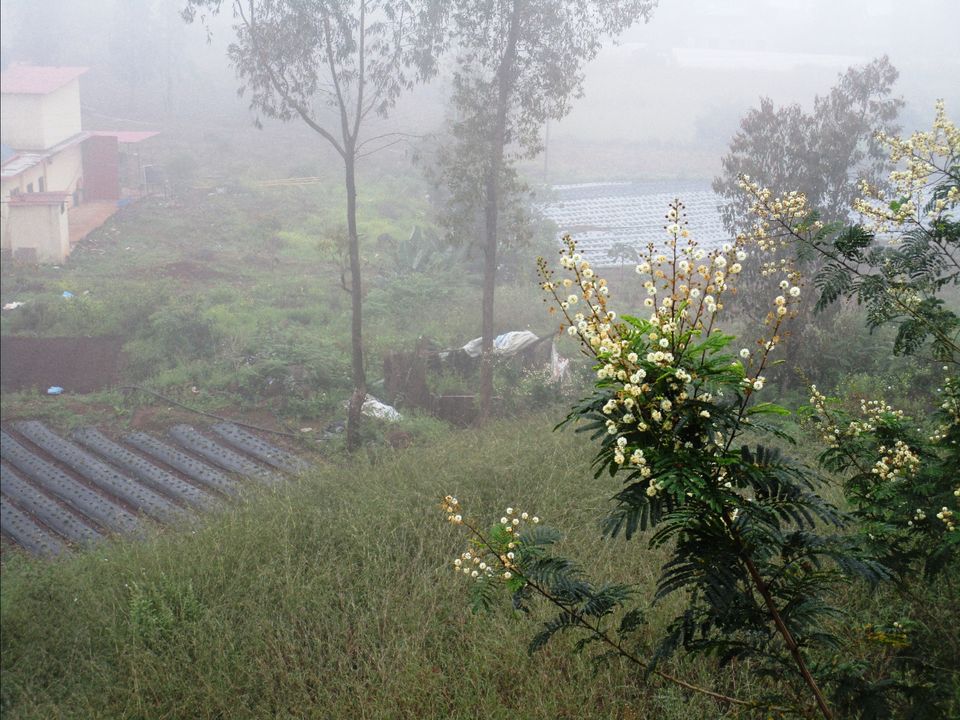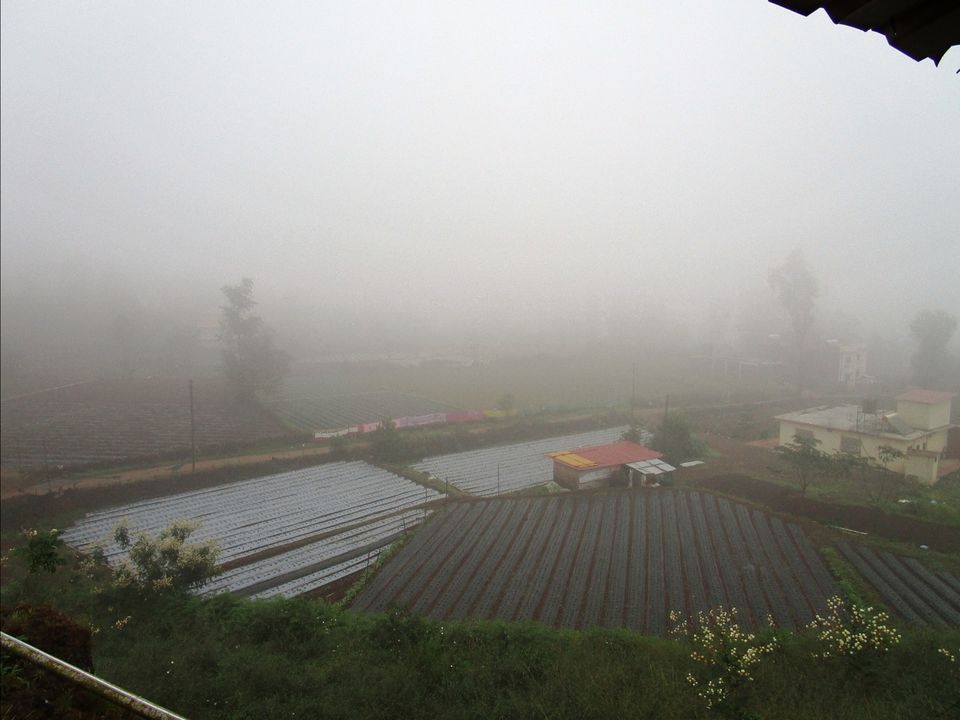 After some quick breakfast we went around the village .
So the concept of this village is simple. There are around 30 to 35 different 'dalans' which are essentially entire houses or a part of a house where books pertaining to a particular genre are kept. You go there, pick up a book , sit and read and once your done keep the book back. All this for free! The people who have the 'dalan' in their house are welcoming and will treat you like a friend.
The 'dalans' have been categorised according to the books they house . Like fiction, comedy, science, diwali magazines,newspapers and many more. You will see such boards outside each of the 'dalans'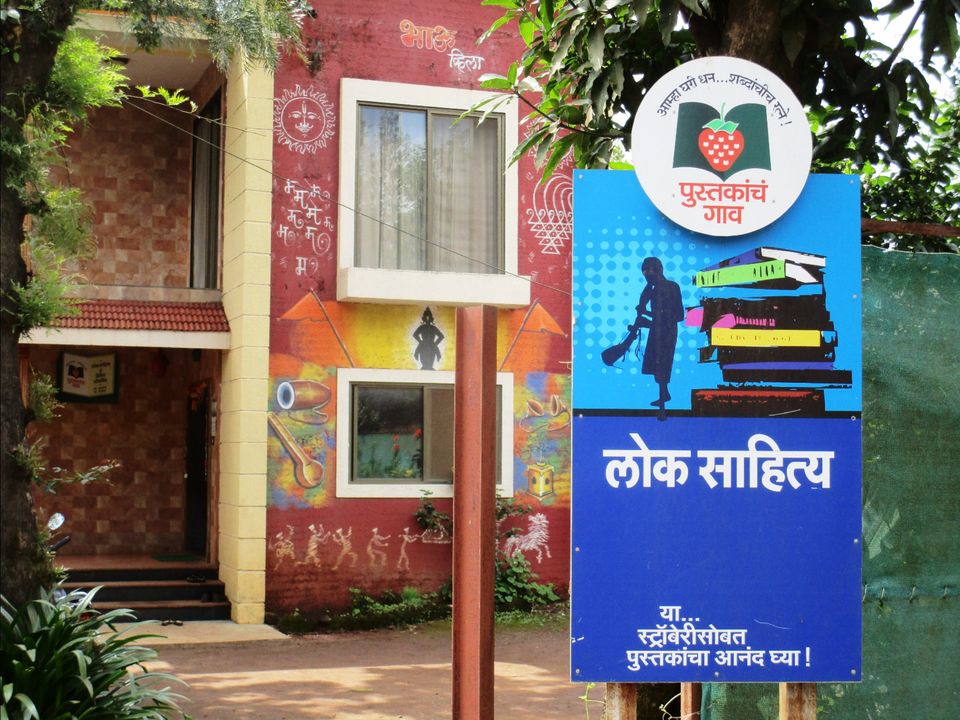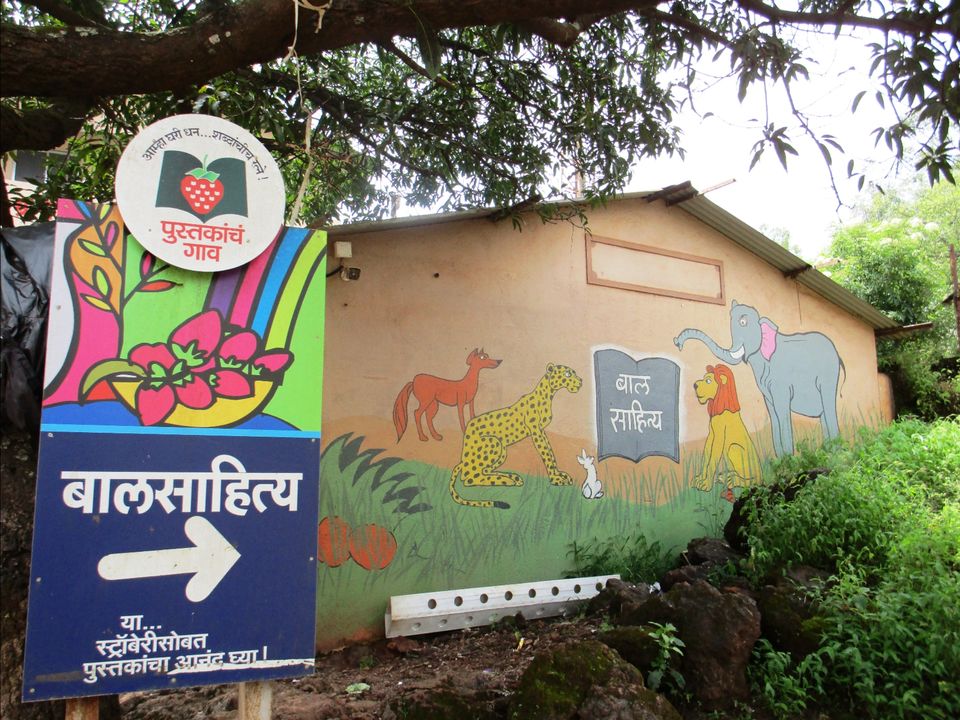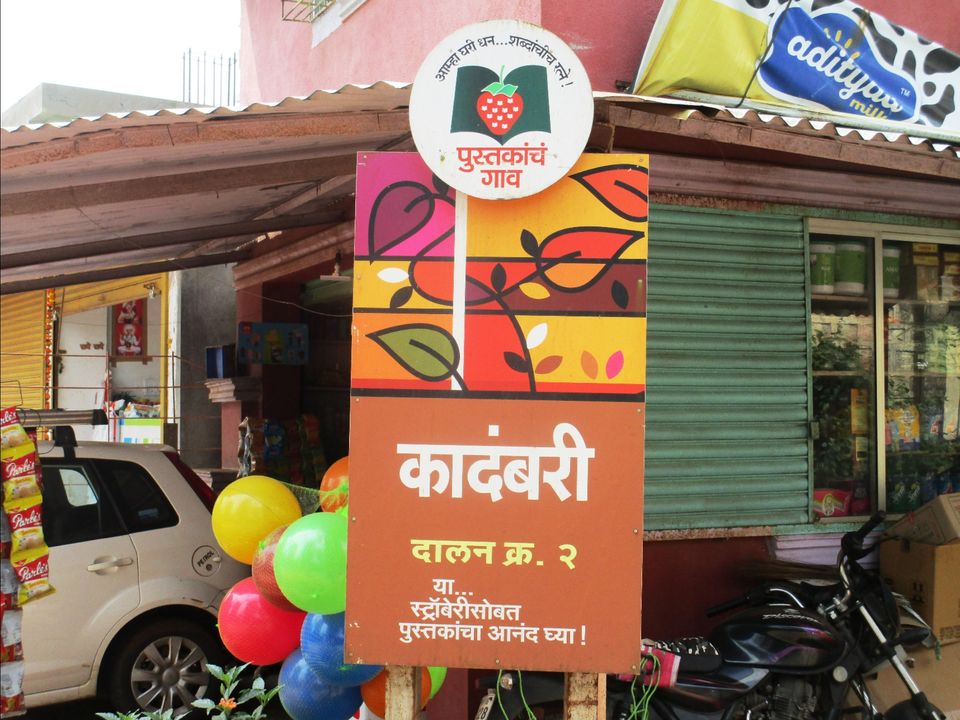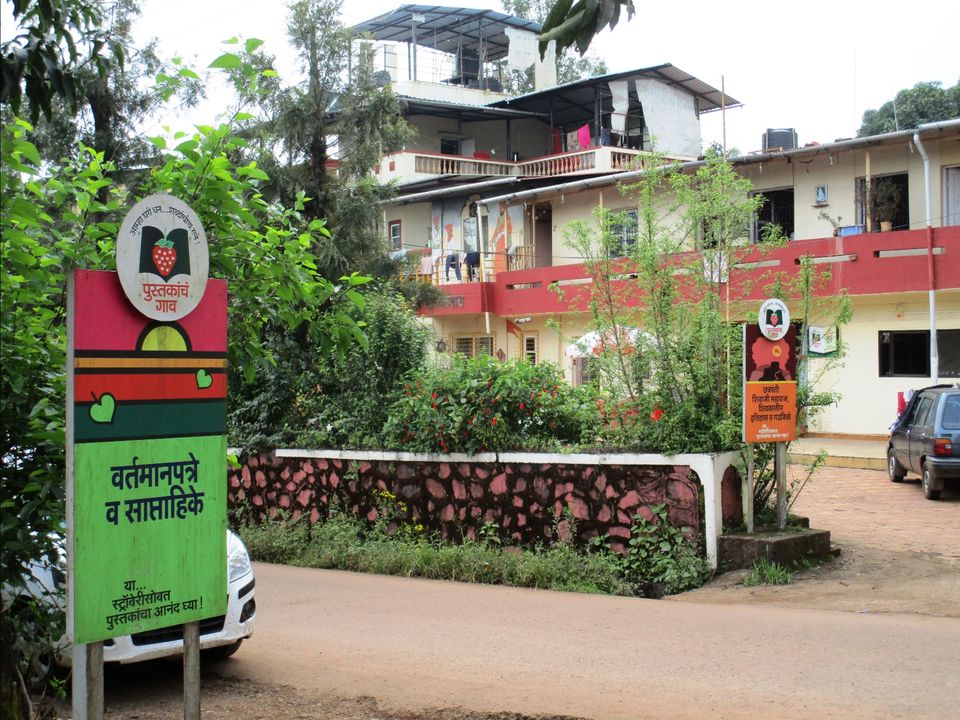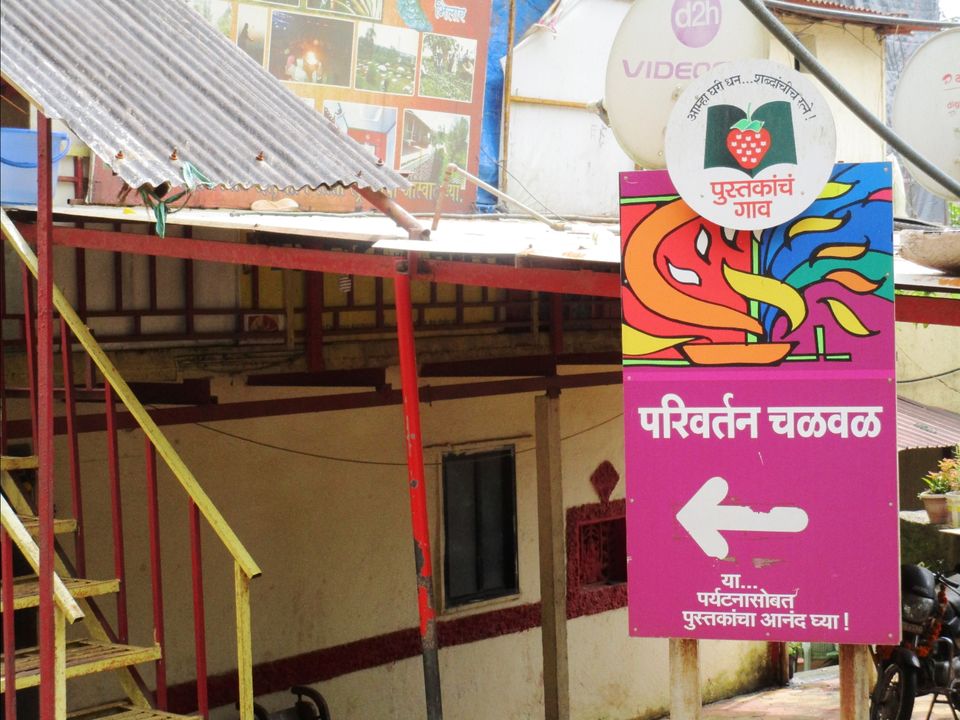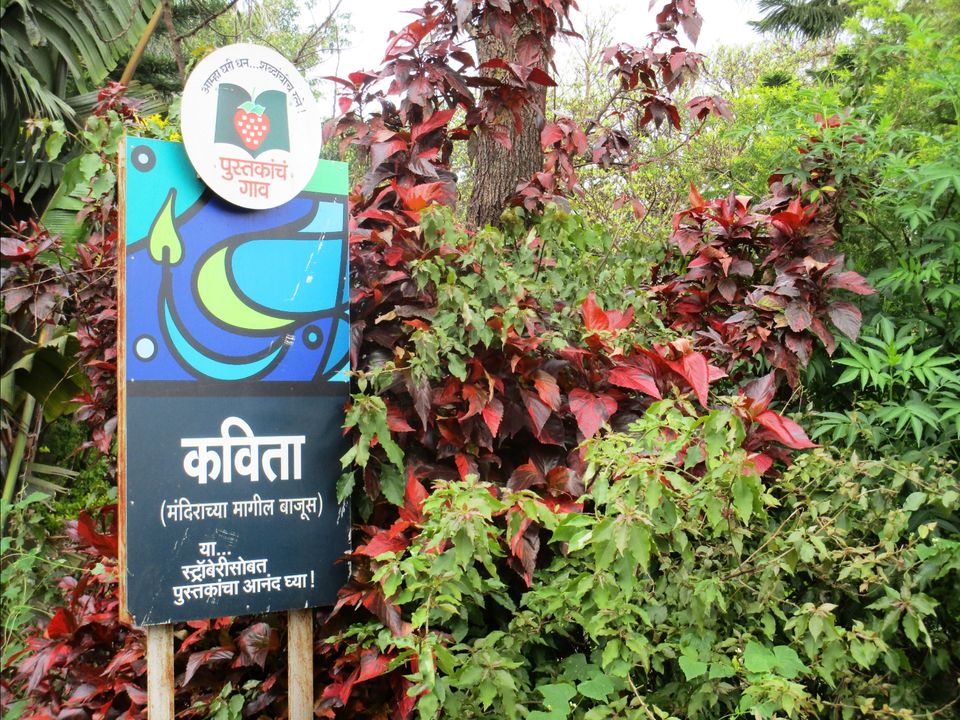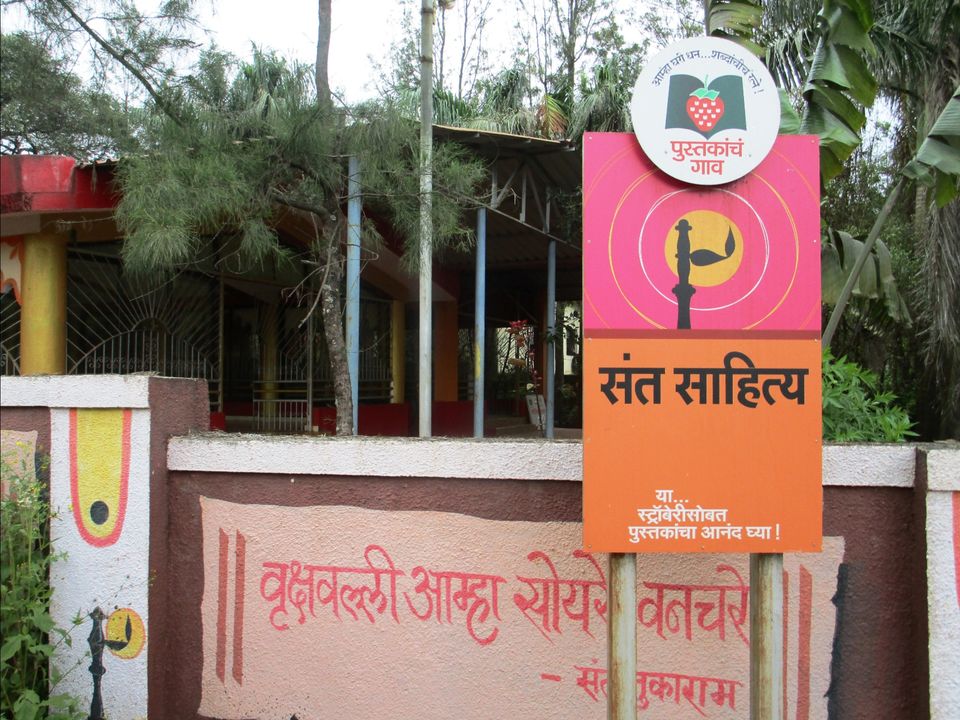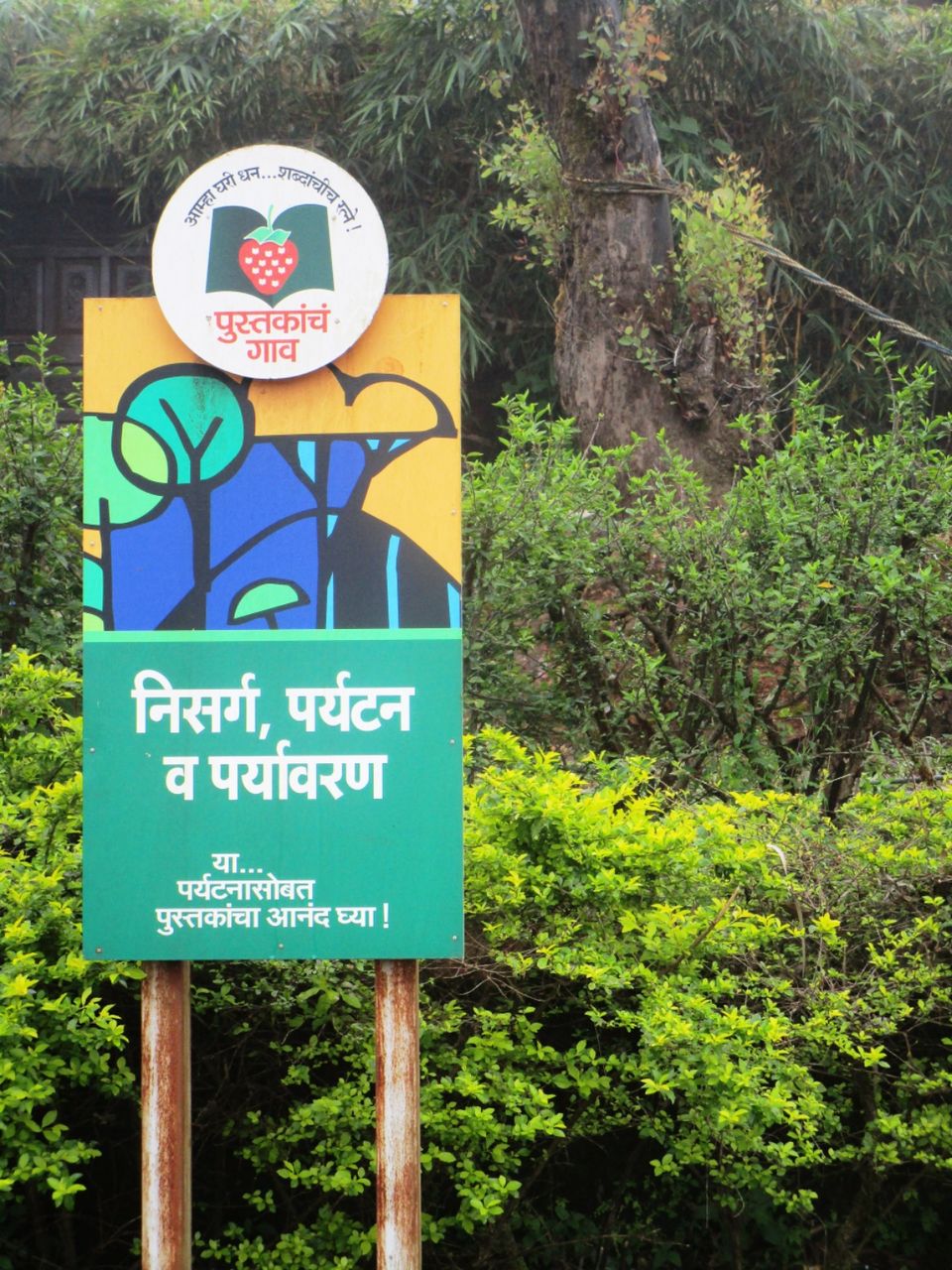 Pretty colorful, eh!
So I went to some of these and for a person who doesn't read much, I spent a surprising amount of time. You do not come to know when you get engrossed in the book amidst the peace and amazing weather.
This was one of the 'dalan' I visited.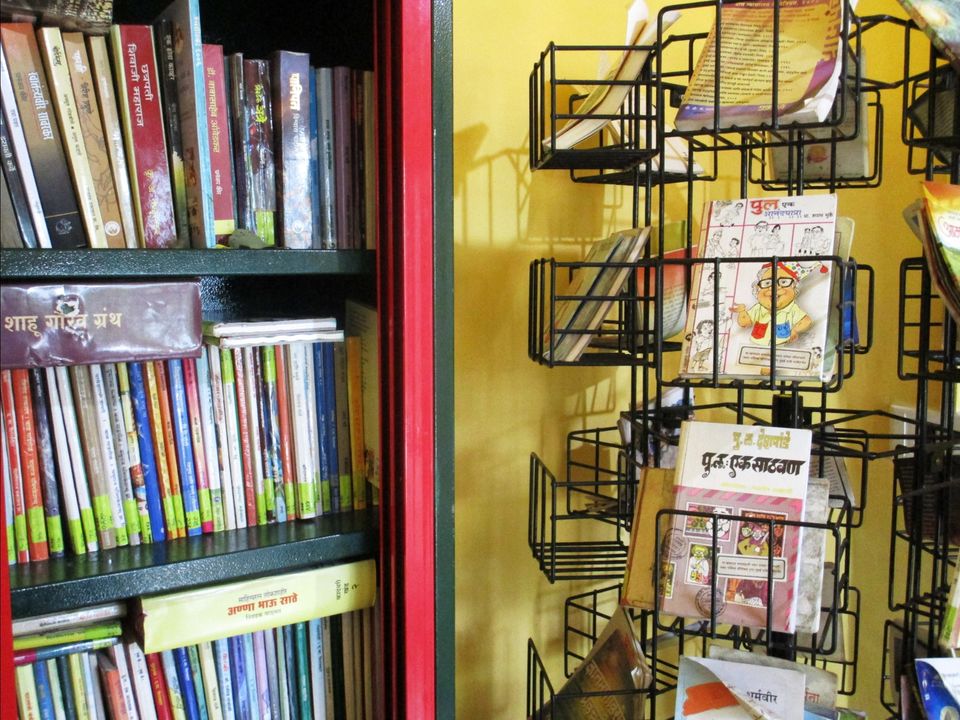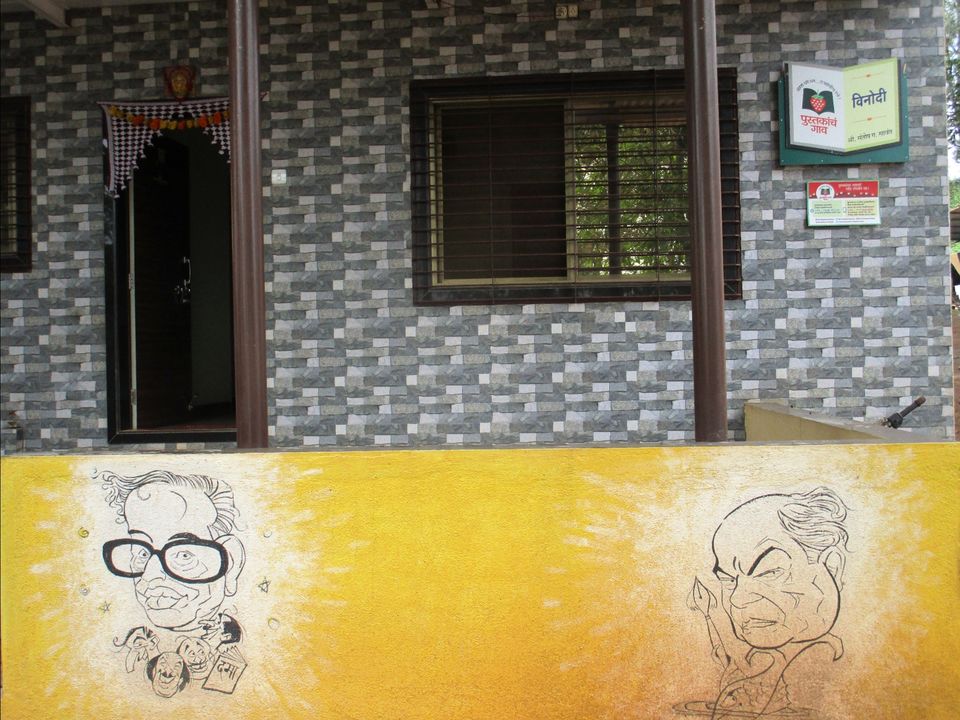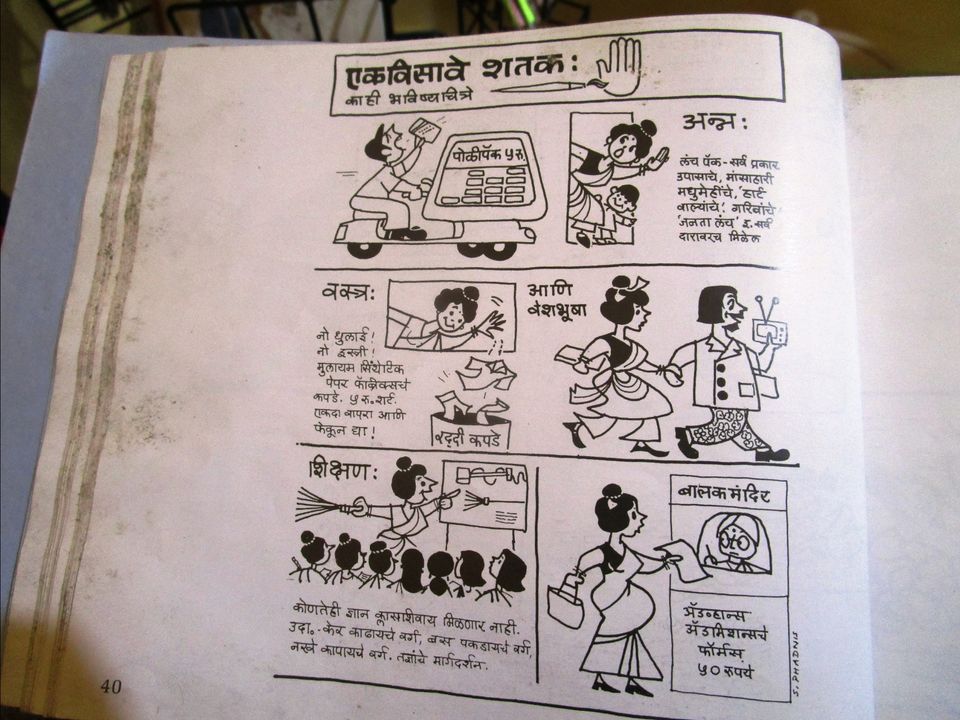 Well, I must say,apart from this Bhilar is a very vibrant and colorful community which is evident from the various painted houses.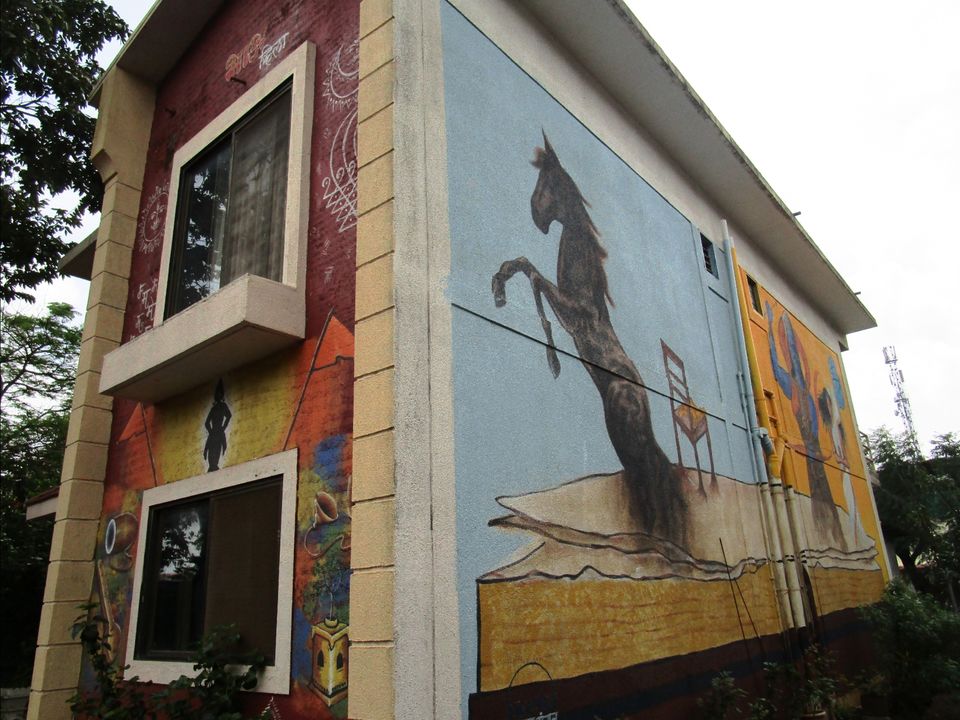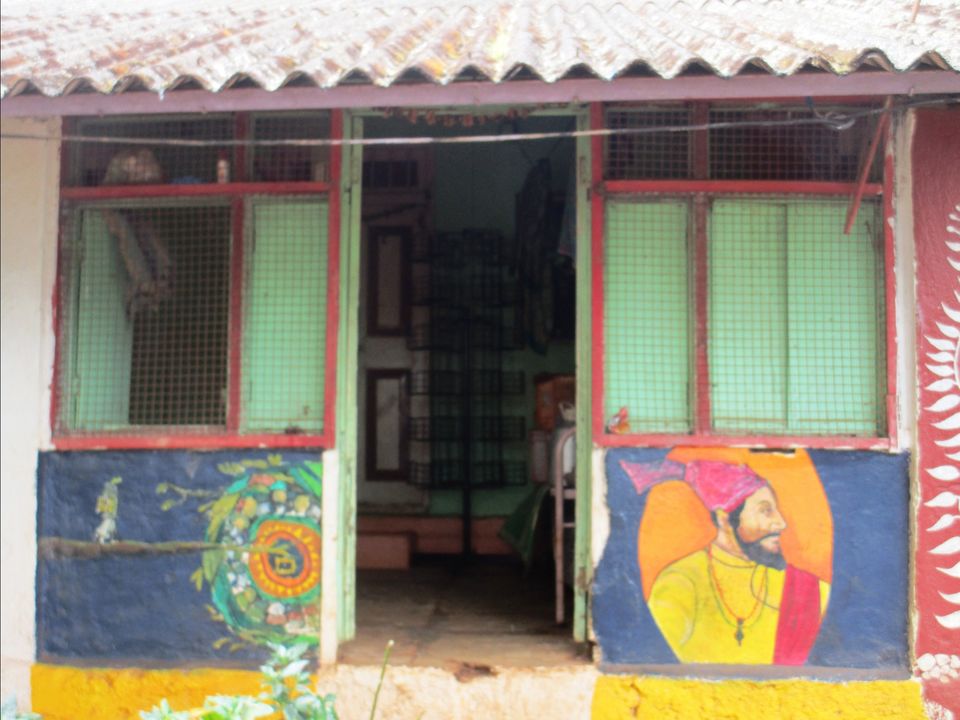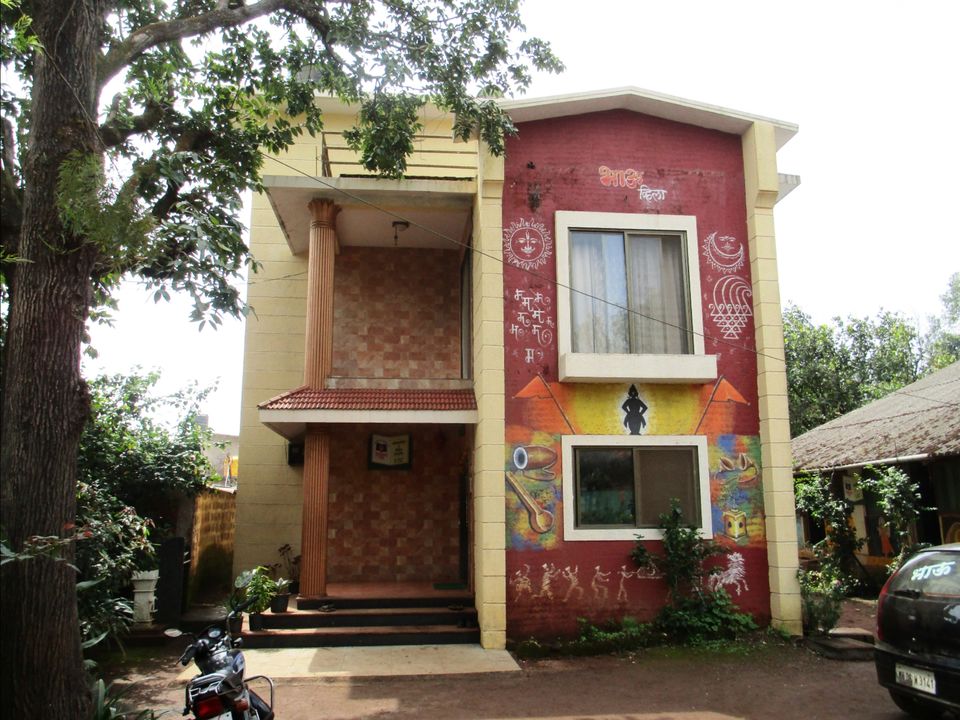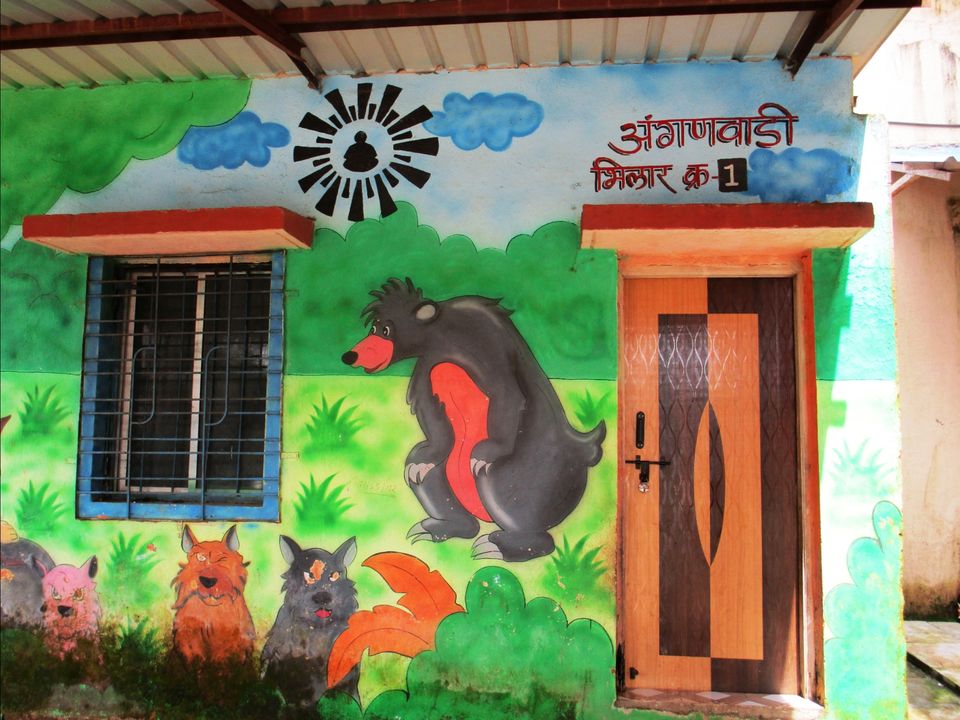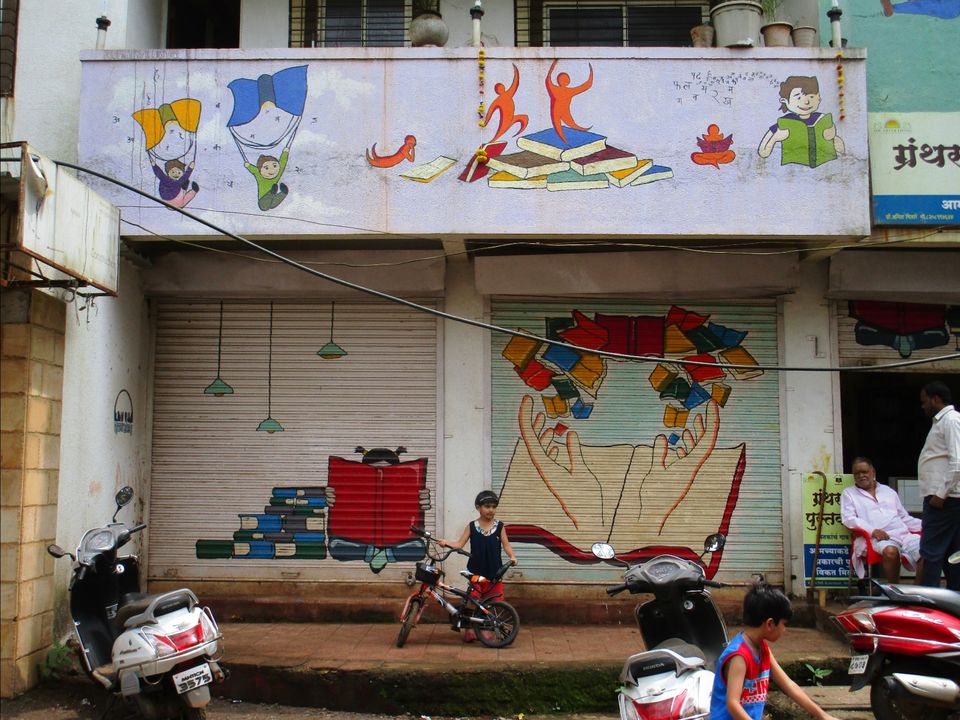 We then did a short hike(!) to this temple within the village.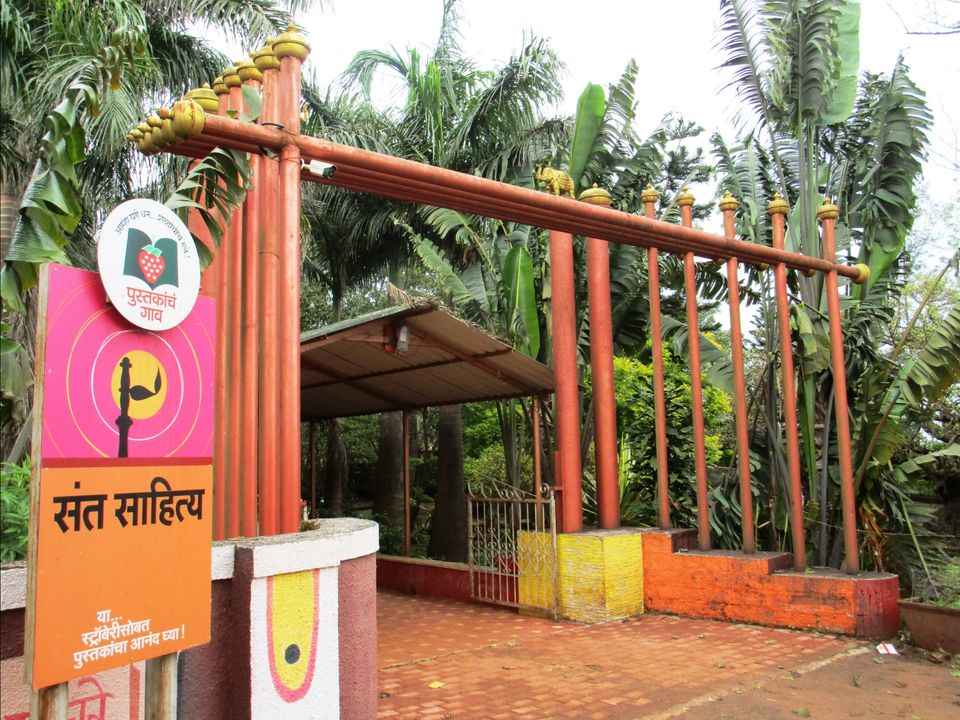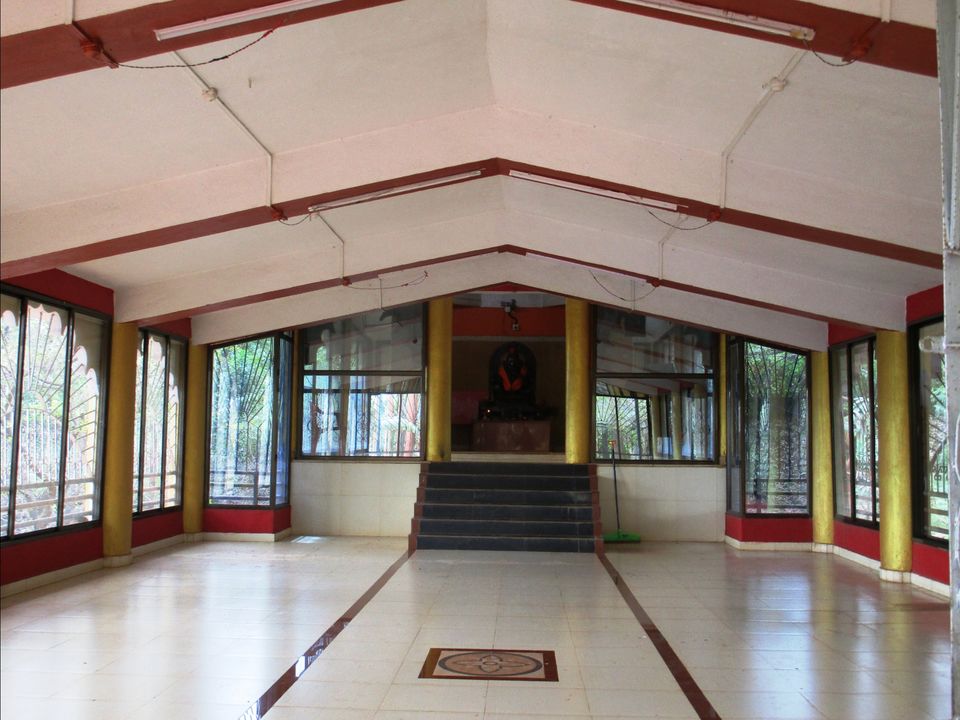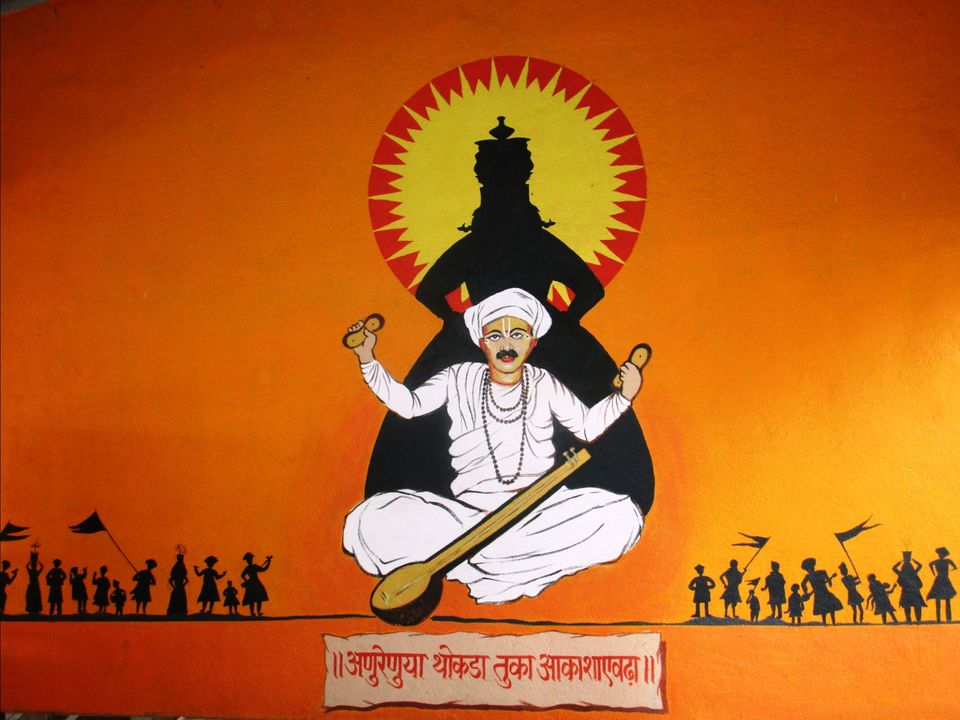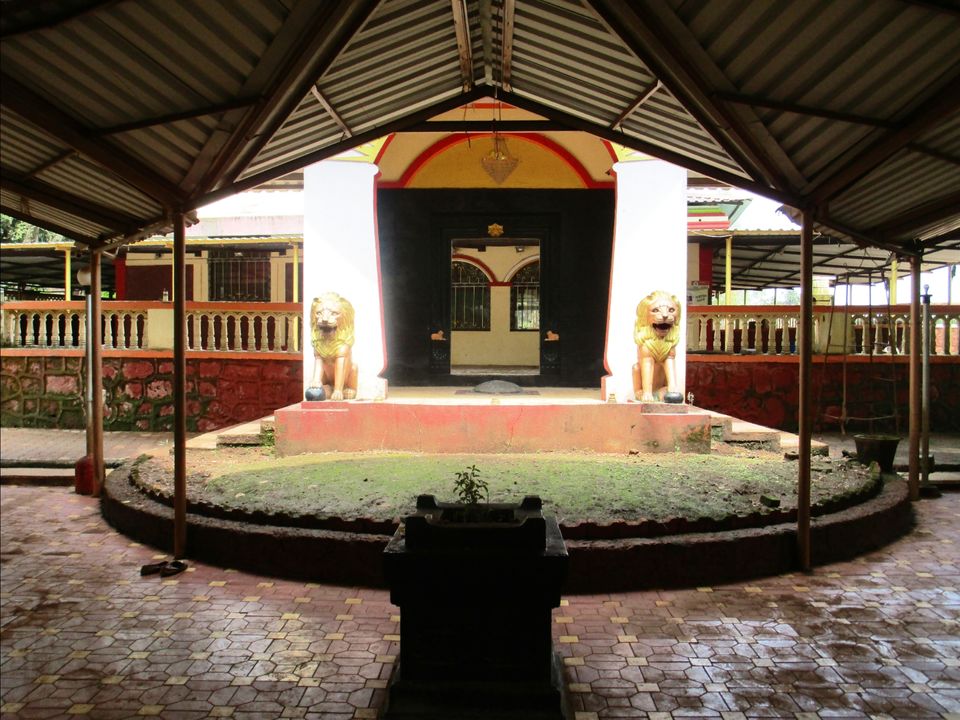 So in all I did a lot of things today
Read some books,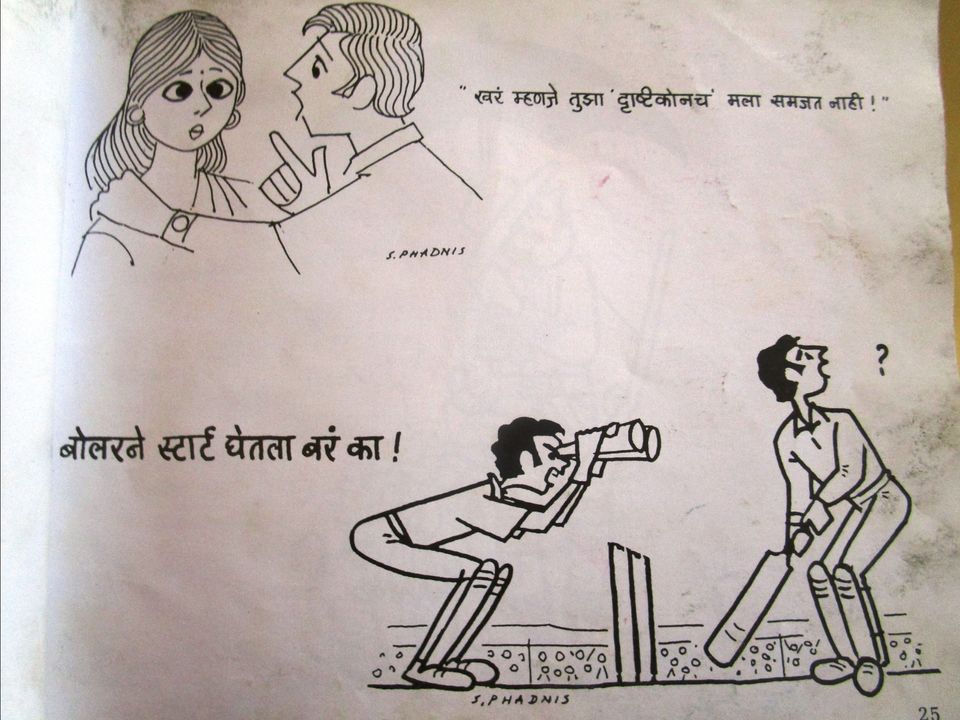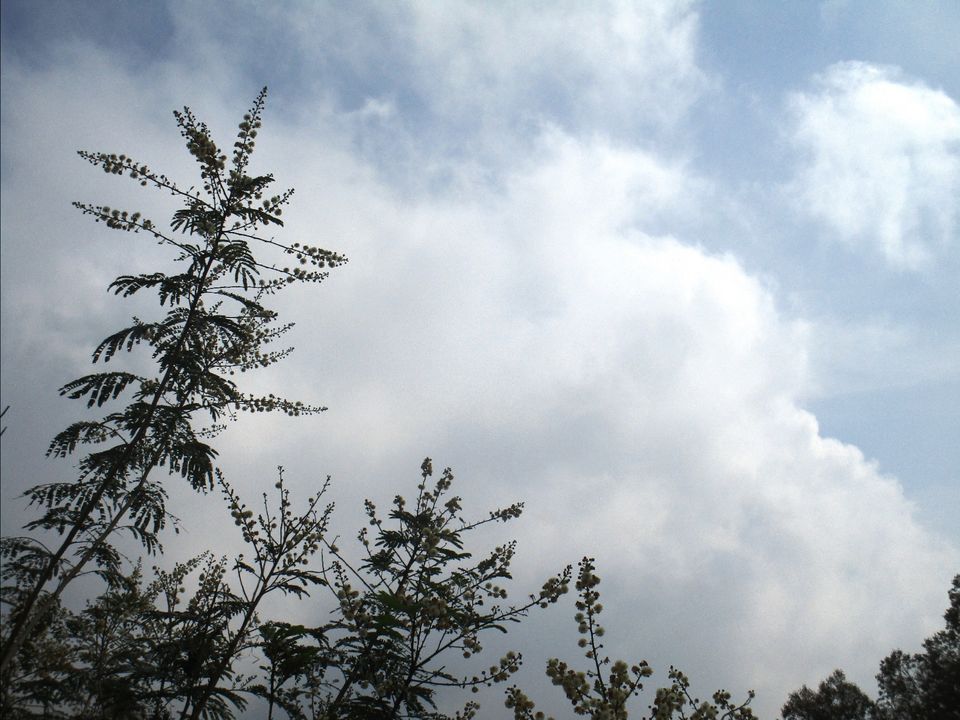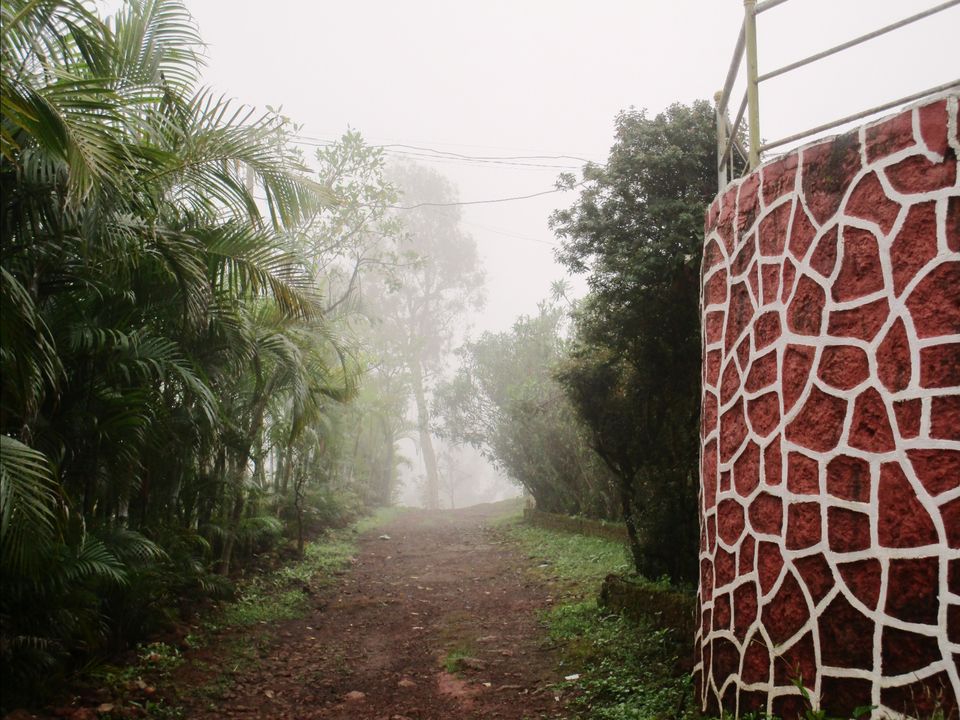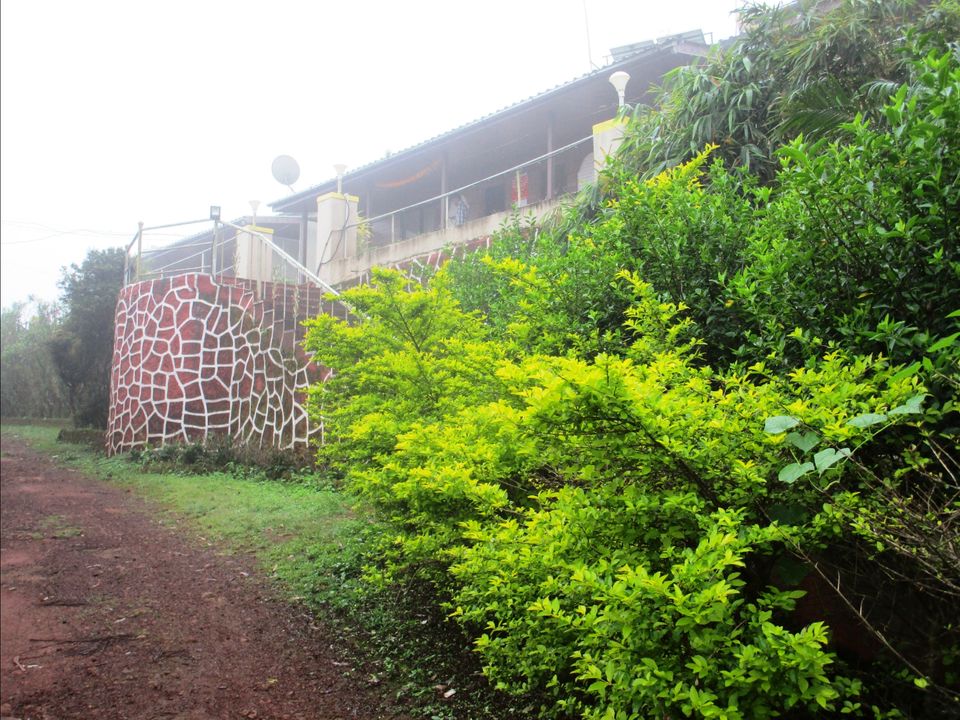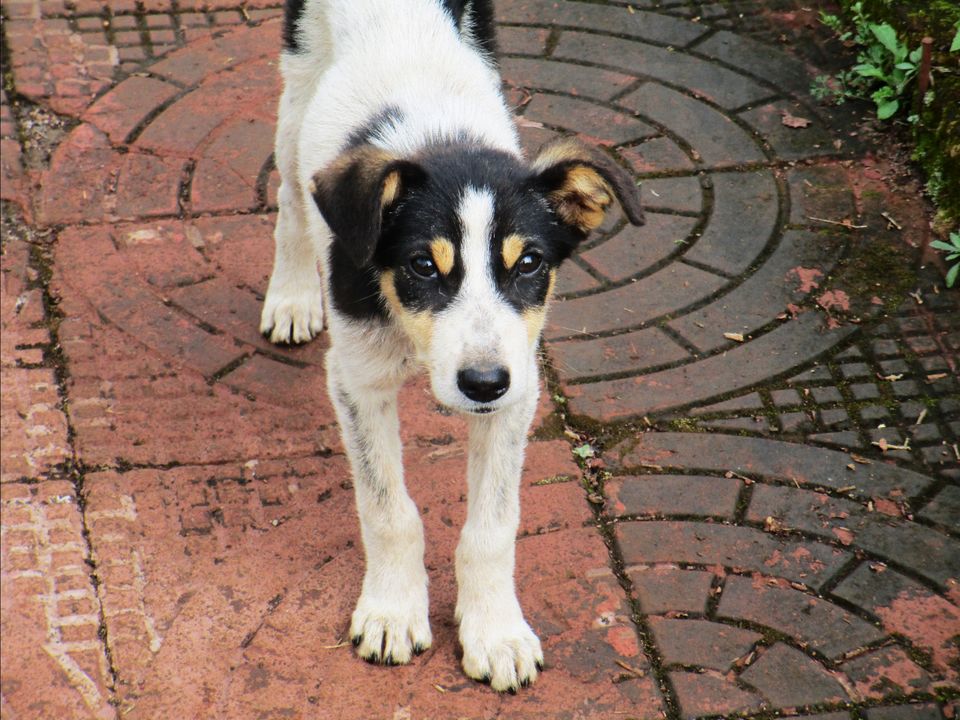 And at the end of the day, I was pretty delighted!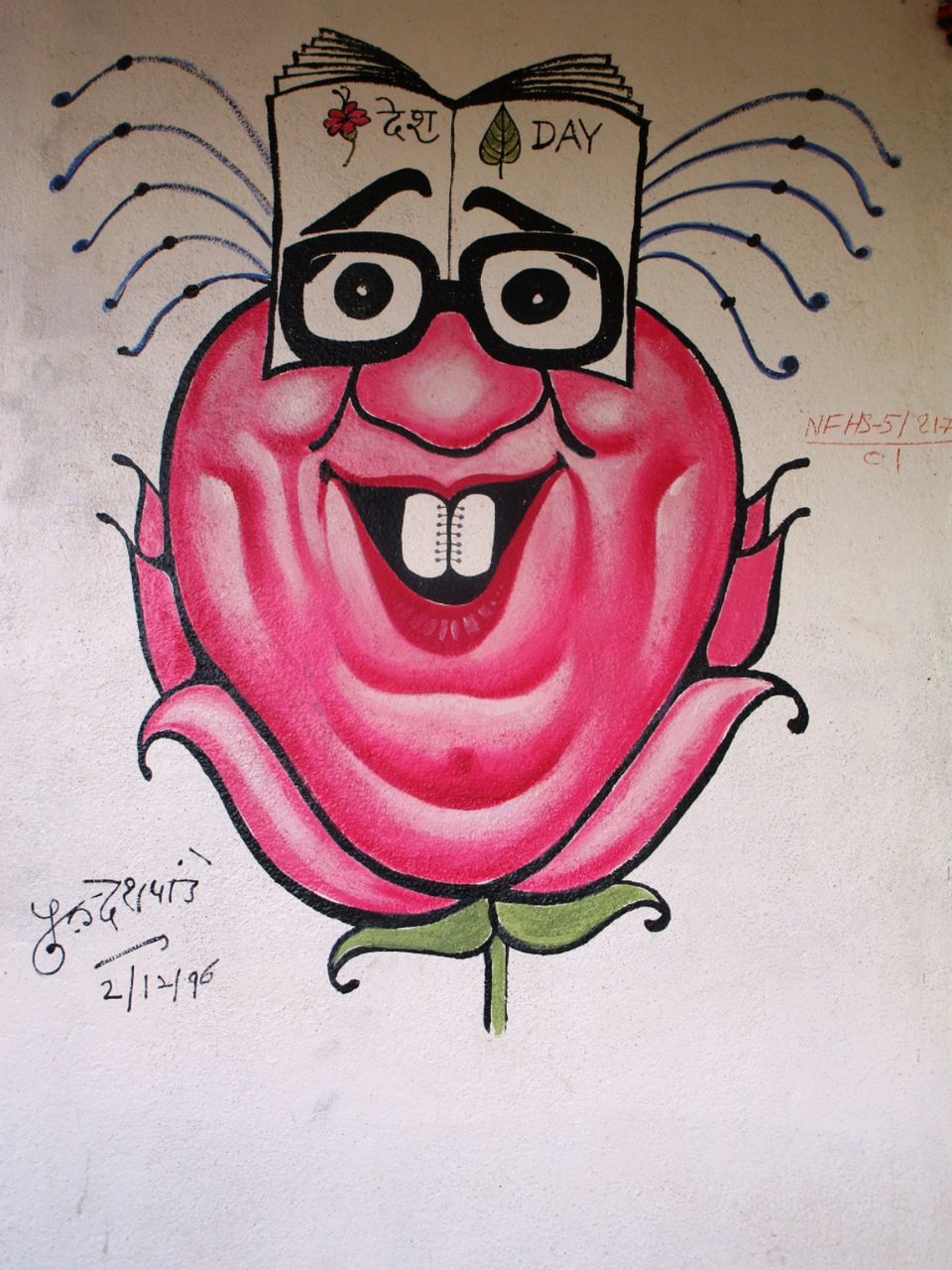 After all this, we binged on some Assal Marathi Zunka Bhakar,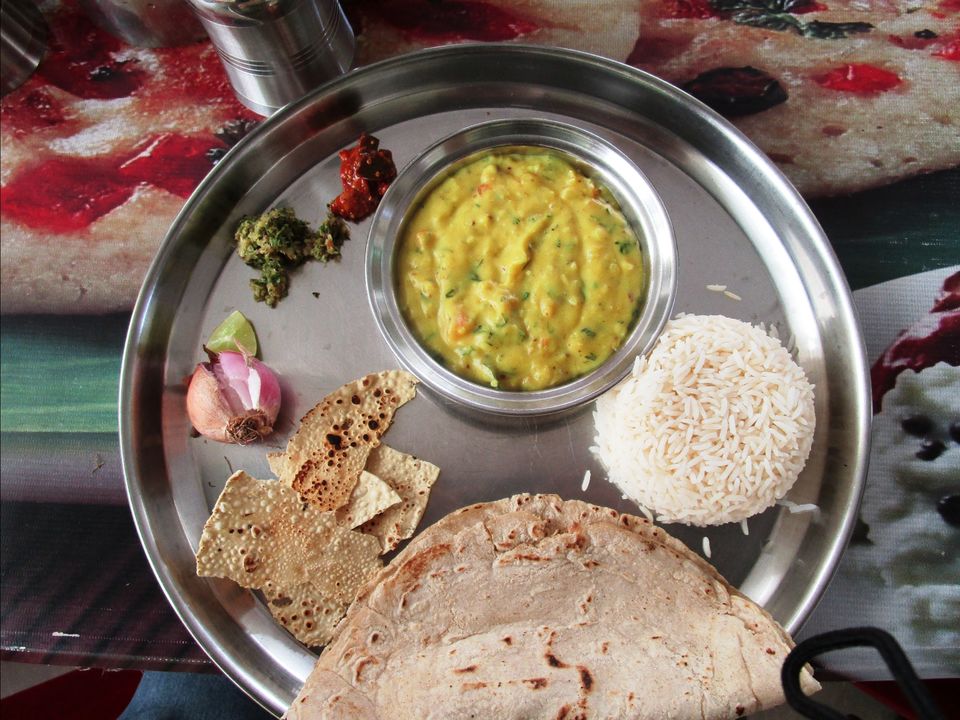 and made a quick run to Panchgani Bus Station.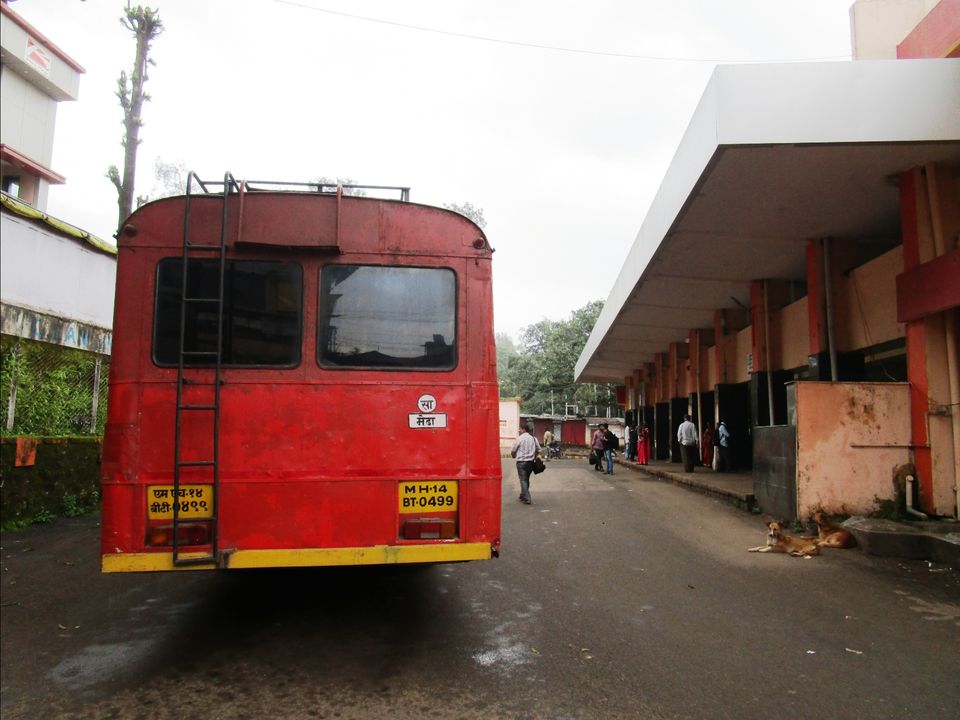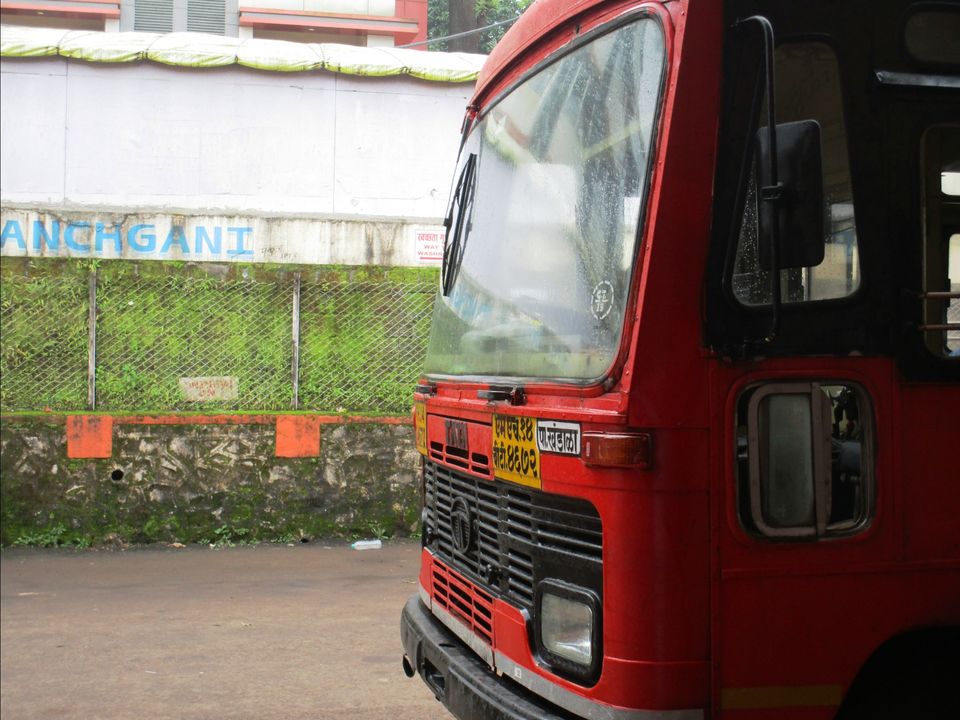 From there we boarded a bus to Pune from where I returned to Mumbai.
It was a hell of a trip by the end of which I thought that it is so amazing that we have a Village of books. Such an amazing
concept!
So that was my time. Do visit this place for a day or two. It is a nice place to relax!