living a simple life doesn't make any sense , we are here to explore, learn new things, involve and get mesmerized by the beauty of the world and all this we get when we travel, when we meet new people, and when we see how wonderful this world is build. this what happened with me when i left my job just to travel and get rid of the stressful life, and yes travel relax our mind.
i made my journey to be started towards my native home Uttarakhand , My destinations were Haridwar,Rishikesh , ramnagar near to jim corbett national park.
how to reach : Reaching to Ramnagar is very easy you can go via train itself which run every Thursday from BDTS toRMR
if you are having your own private vehicle is well and good, there are no flights to ramnagar you can go dehradun or rishikesh directly
well there are lot of things you can see from this place once you reach, ultimately dev bhoomi means spiritual + pilgrimages+dahramhalas and dhabas.
specaility of uttarakhand : litchi during may june, mangoes , aaru, balushahi mitai, of course adventure, temples specially in yoga, divine culture and the staple food.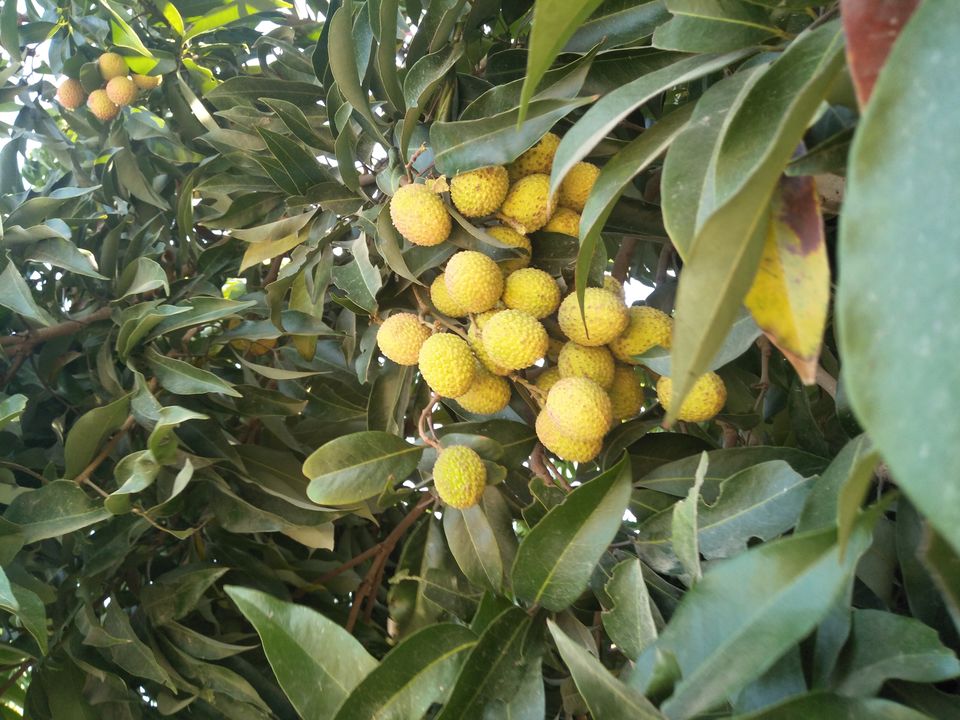 if you are going to visit this places don't go very early or very late. during summer many tourist come to this place and yes it become over crowded, and if you are going during winter you will see shivering springs falling down. so best time to visit this palce is between sept to dec .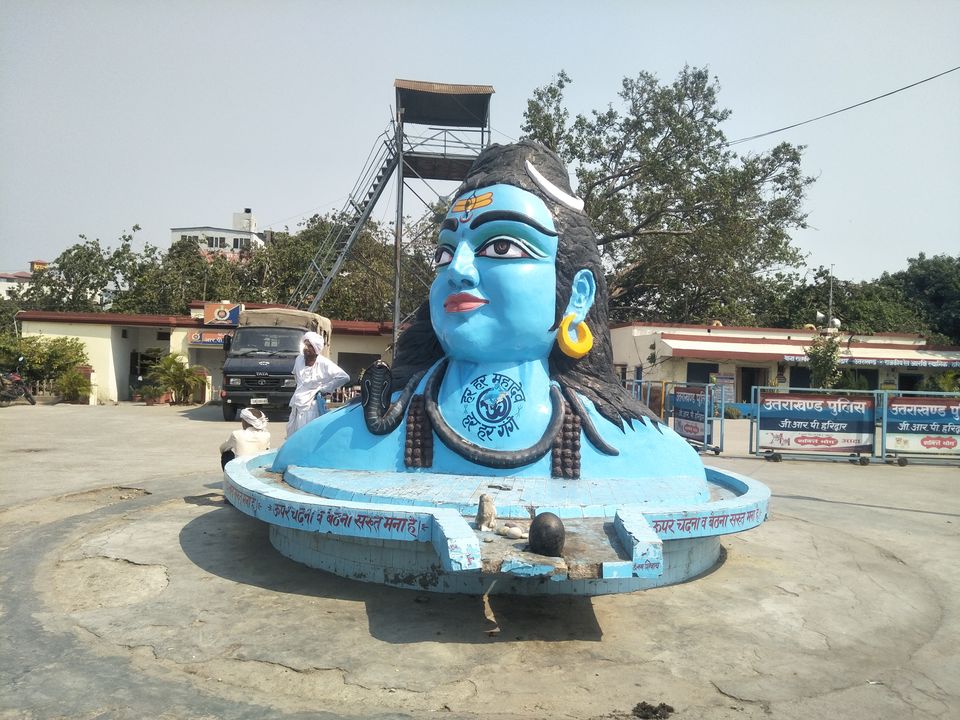 Haridwar- the name itself say you are landed to the city of lord shiva. bambambole. Haridwar is the place where all caste , community, foreigners, pilgrims, rich , poor every one will be there, you will see unity in diversity.
palces to visit : Chanda devi, Mansa devi many others , many devotees from all over india come here to take the blessing, rope way are available for for trekkers and climbers stairs are available so be fit and go through stairs.
there are no limitations over there in any sense whether the matter of food or stay. For stay there are lots of accommodations facilities are available and when it comes to food every where you will find punjabi thali, gujrati rajasthani thali at a very affordable rate like 60/- 100/- rs .morning in shop you will get hot tea, but at the same at night no tea only hot milk.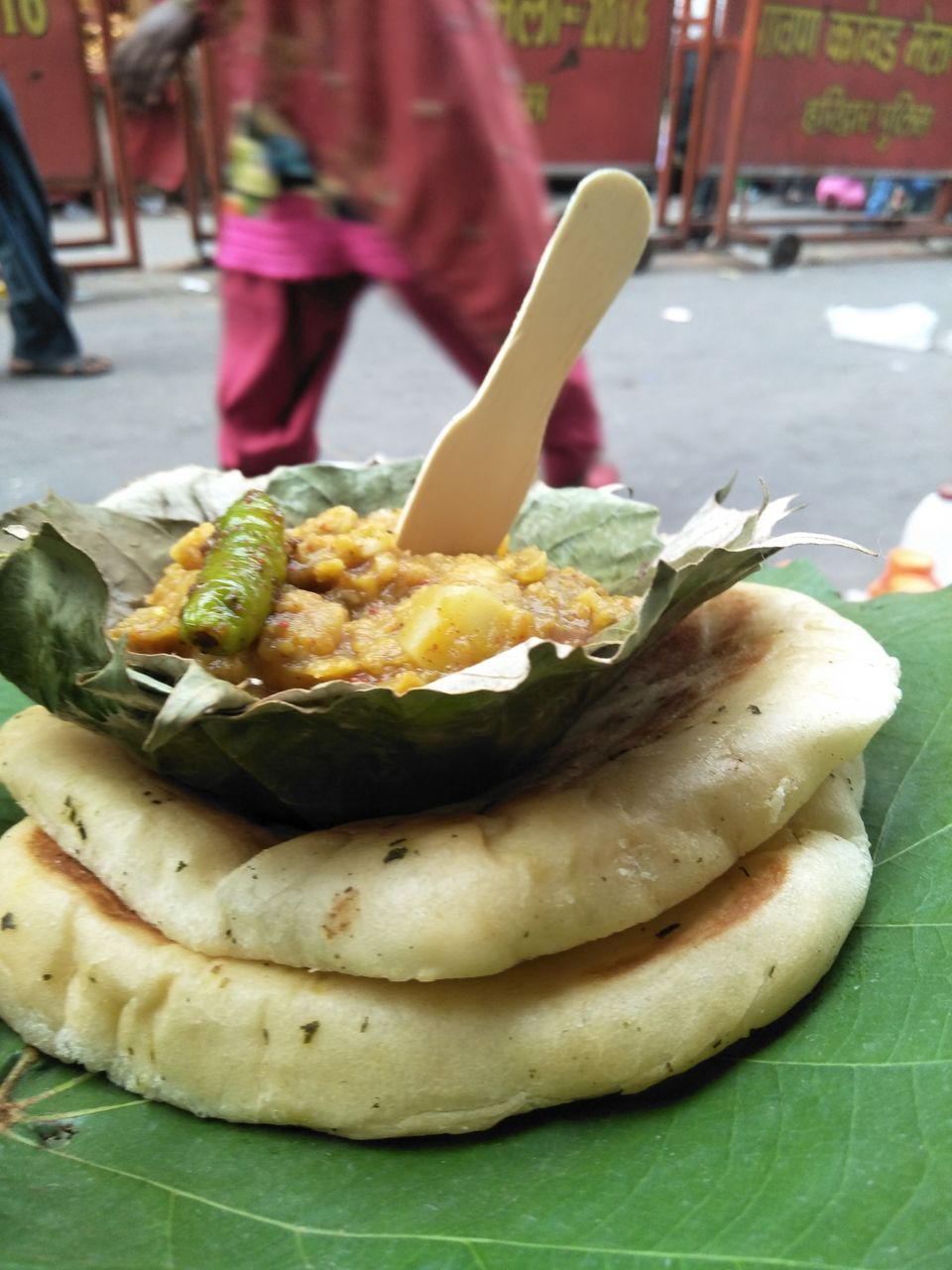 The River Ganga, after flowing for 253 kilometres (157 mi) from its source at Gaumukh at the edge of the Gangotri Glacier, enters the Indo-Gangetic Plains of North India for the first time at Haridwar, which gave the city its ancient name, Gangadwára. And this water is very pious and many illustrative measures are taken to save this river from being polluted.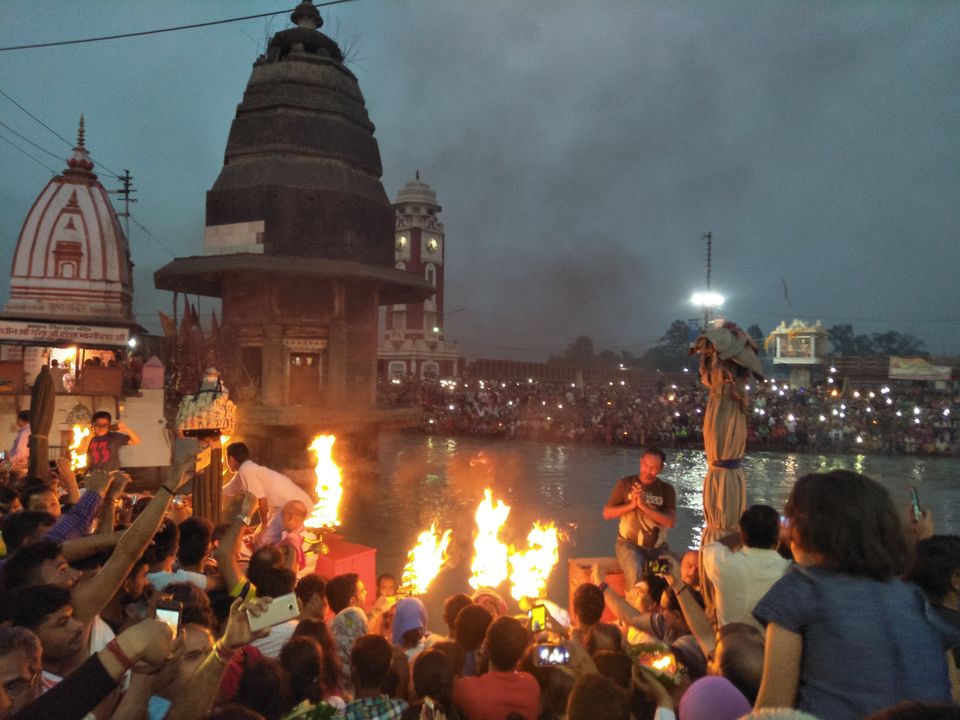 let me tell you something important what i observed.
1: if you are a true devotee then you don't pay to any pandits , because if you pay them then only they give you blessing other wise no.
2: Here during aarti during evening when you reach one person will come and give you very big speech about how they keep maintenance and in the name of god they ask you money in suitable cost like, people give it also but its there perception .
i must tell be safe in this city where pandits are asking money in name of god and if you are true devotee you can donate clothes food and whatever to the needy person. eg you will get if you watch omg movie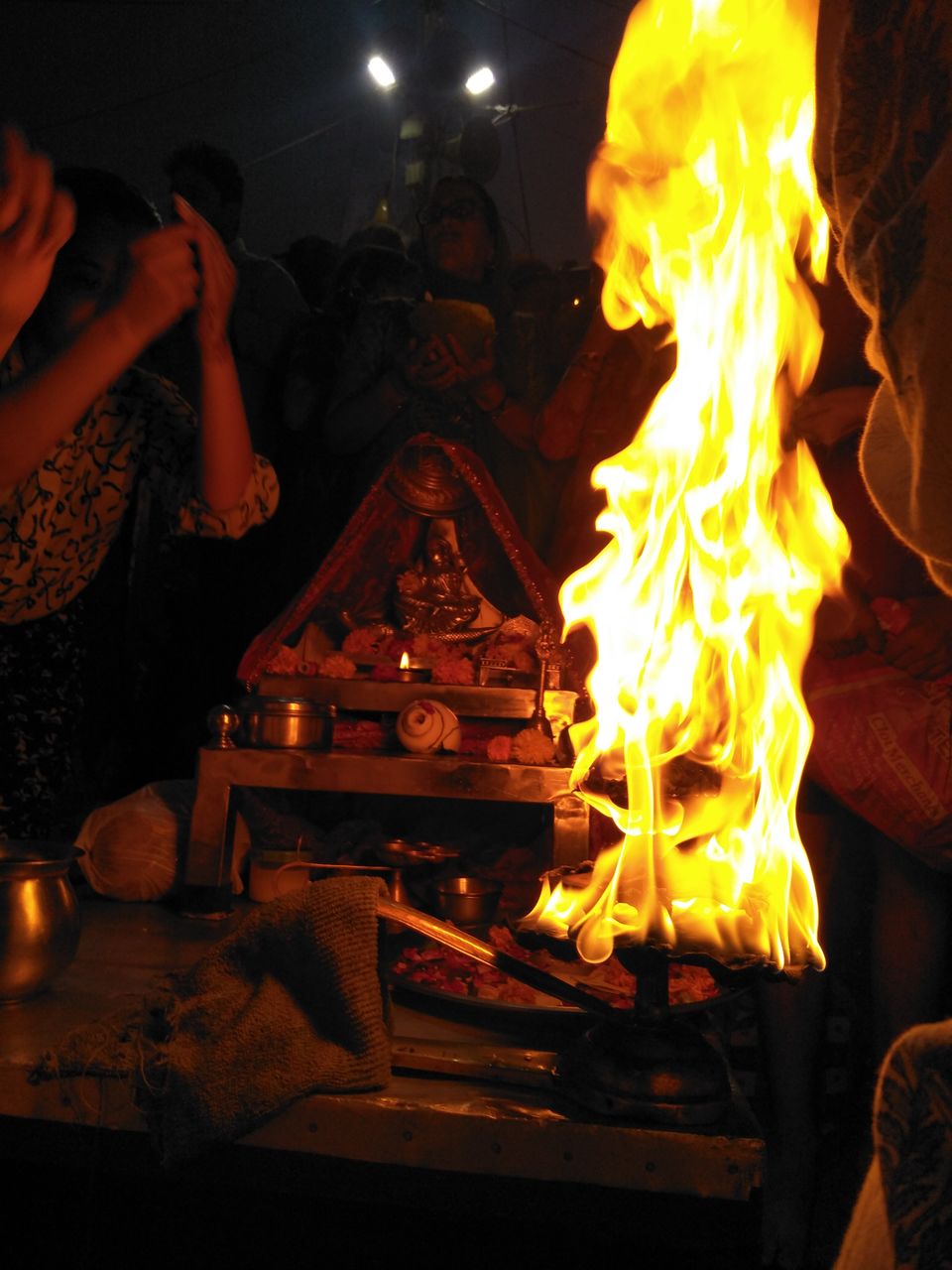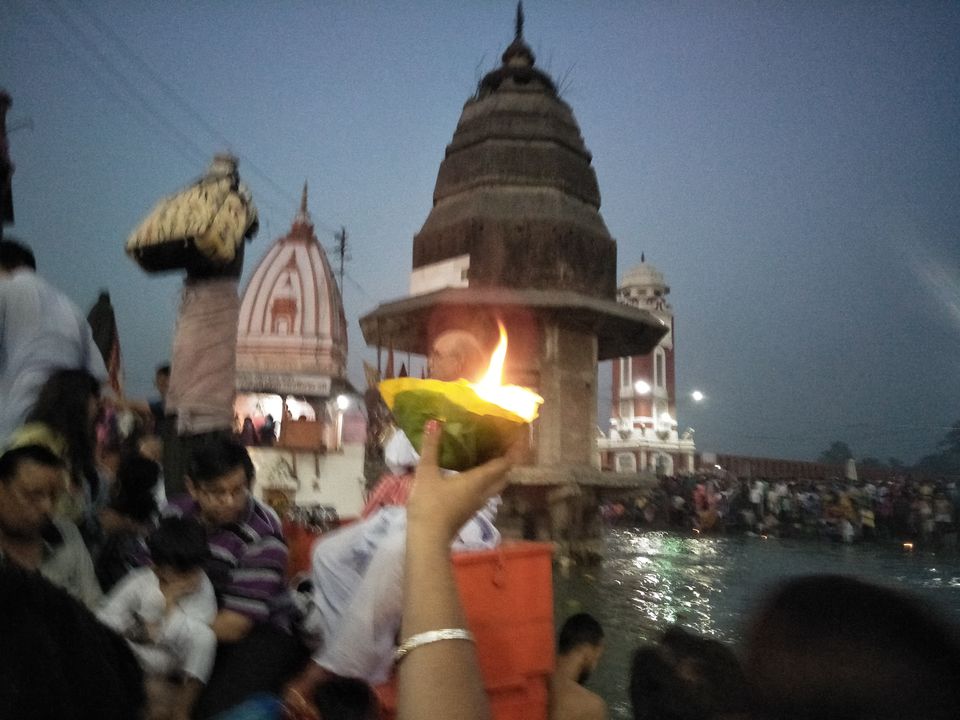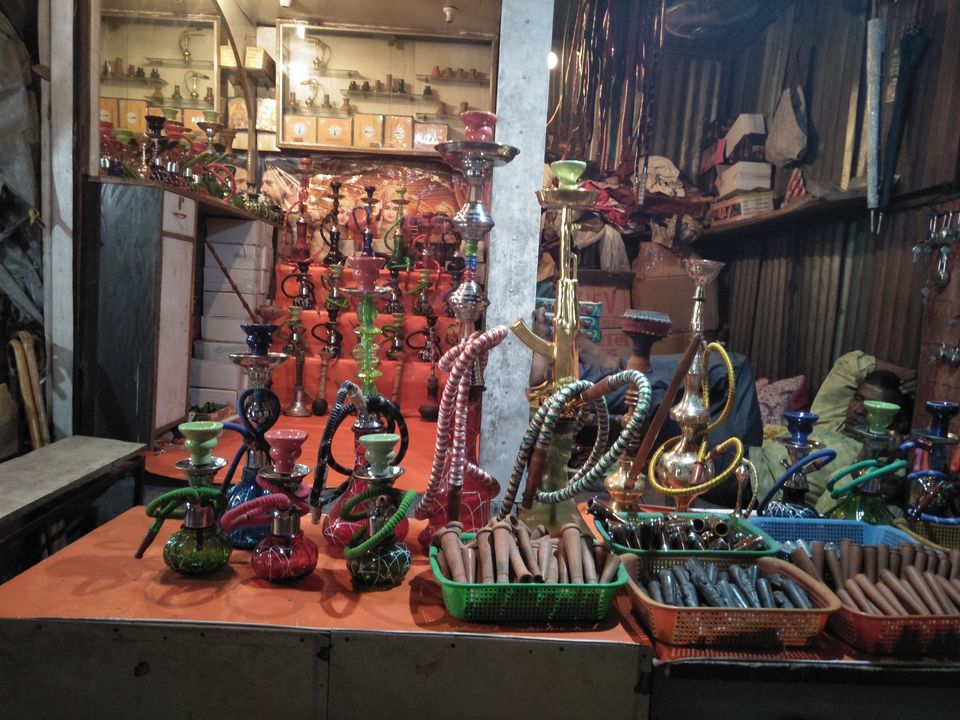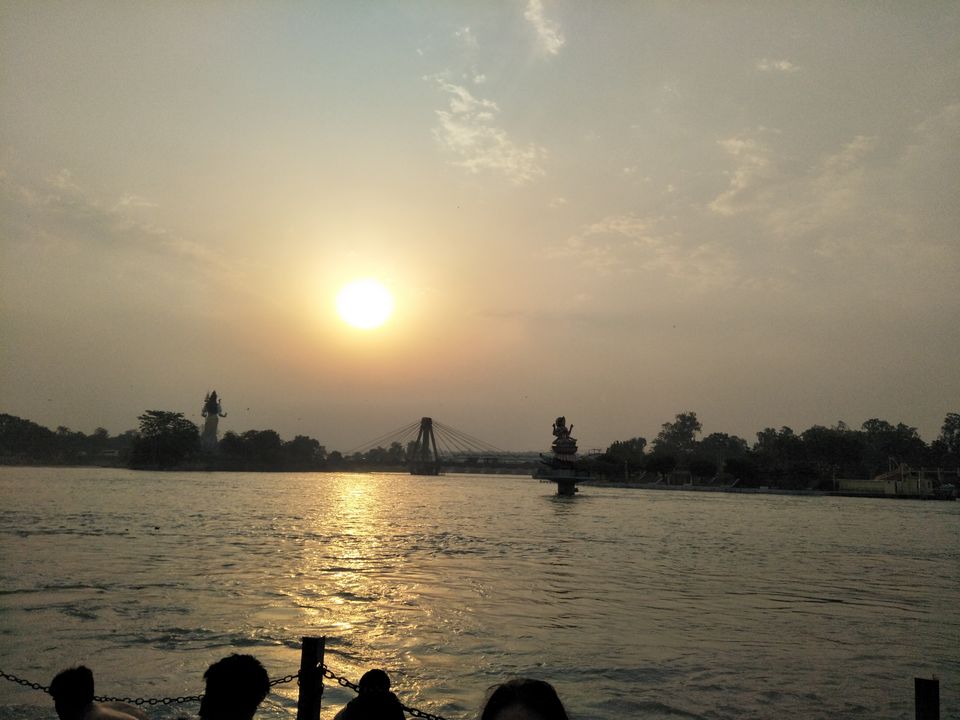 After staying 1 day in haridwar we proceeded to rishikesh as it was near by i.e 30 km from haridwar we took a local bus and reached Rishikesh, well who ever it may be but when we reach Rishikesh we first think of adventure and yoga for relaxation , Even though if you don't feel like that once you reach over there then there are lots of banner association of adventure which eventually make you feel to do all activities and yes!! many tourist are attracted towards it and you may feel something unique once you reach because tourist are dressed as Indians does and we are dressed how they dress up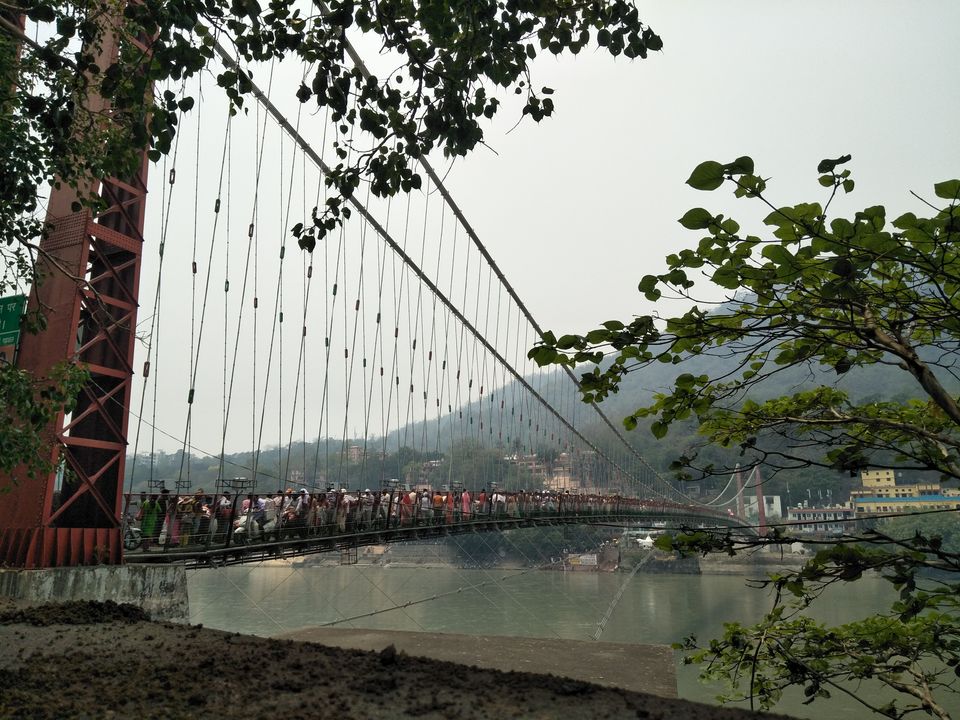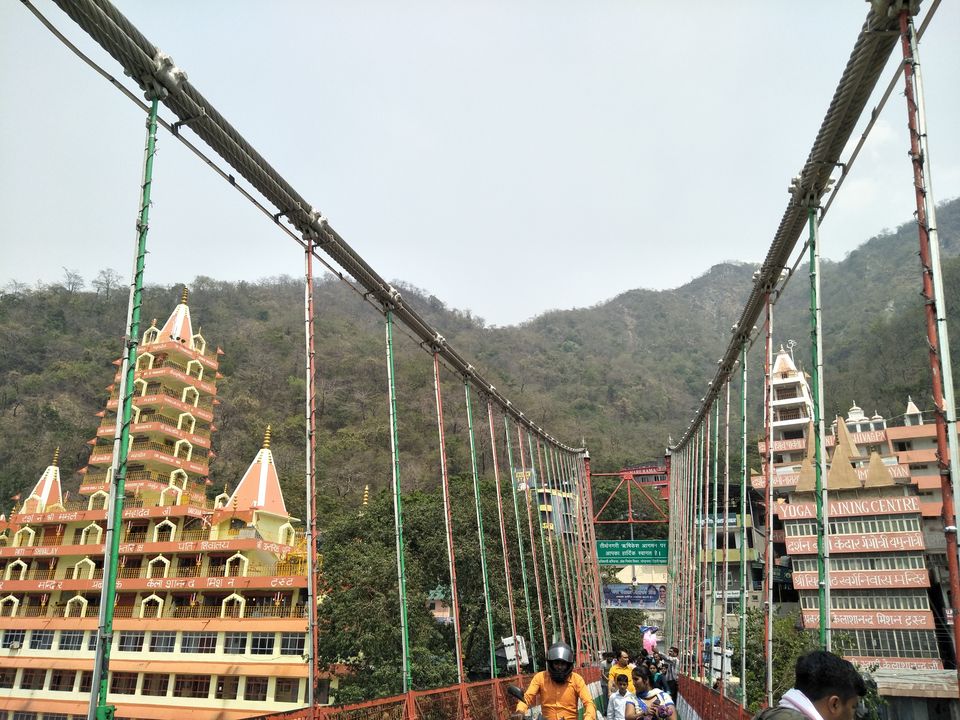 this jhulas are build on the river ganga and it swings thats why it is known as jhula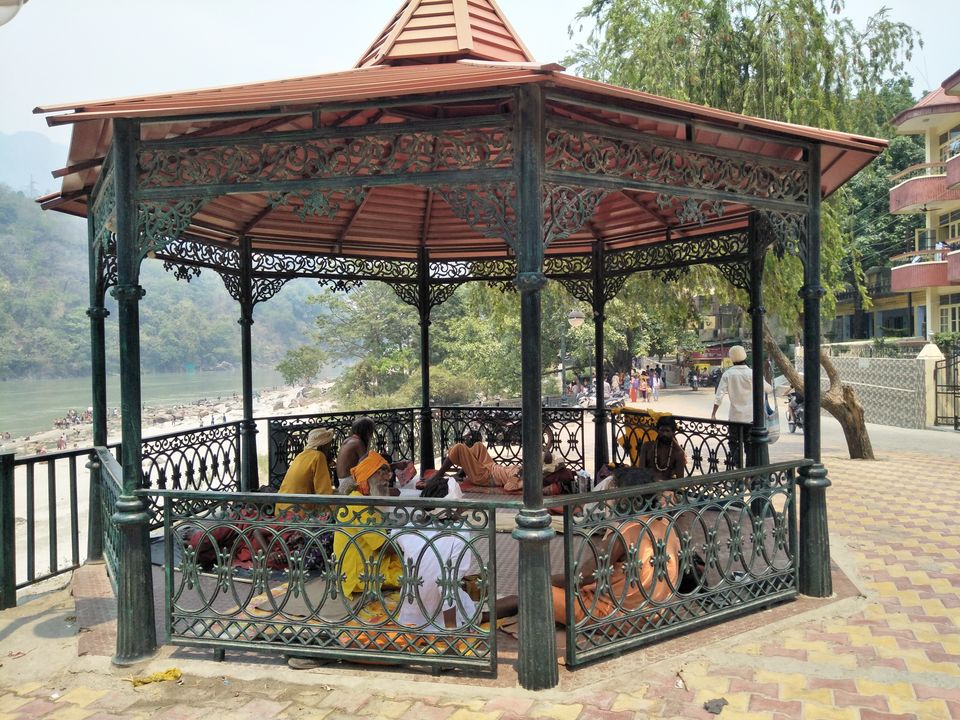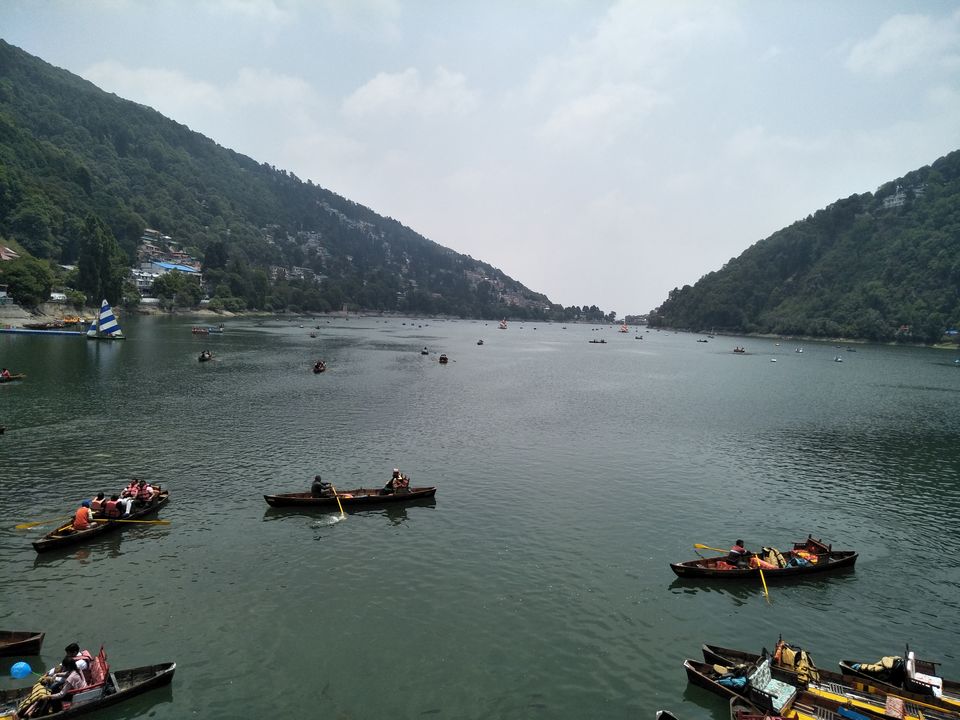 Nanital : "i took a trip on a sailing ship and enjoyed the beauty of this wonderful naini lake, nainital was few kms away from my native home and near by to ramnagar on the kumaon hills. A very beautiful and always the climate is cool and you will feel blessed while shopping over here may markets nepali markets, tibetian markets etc, many handicrafts goods wax made lamps and delicious food over here, i must say my heart is there but iam sad to say iam on my way wont be back for many days.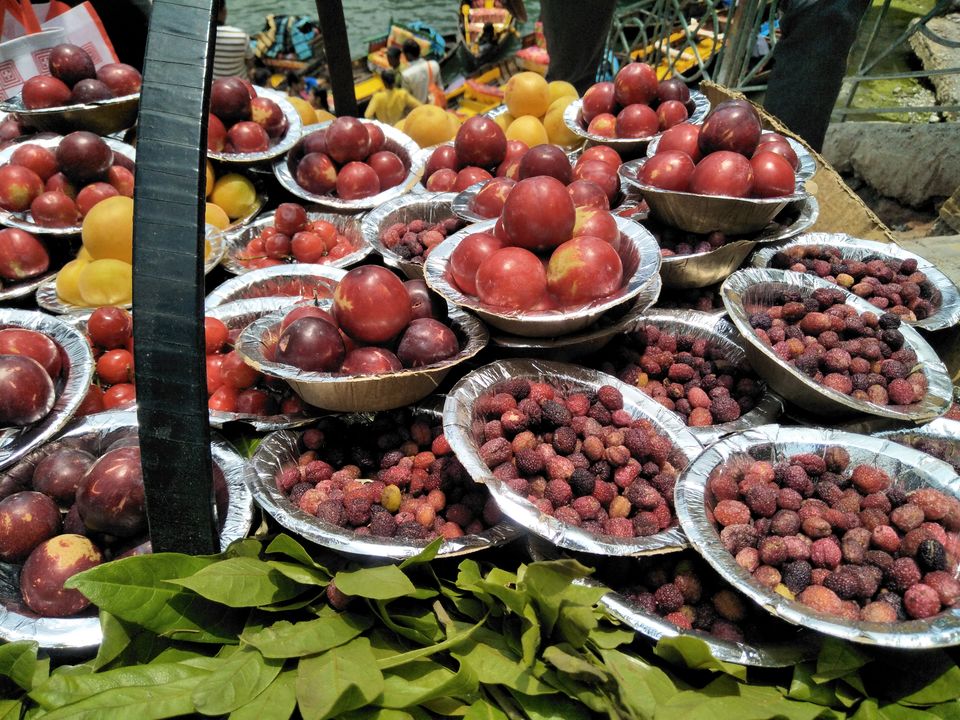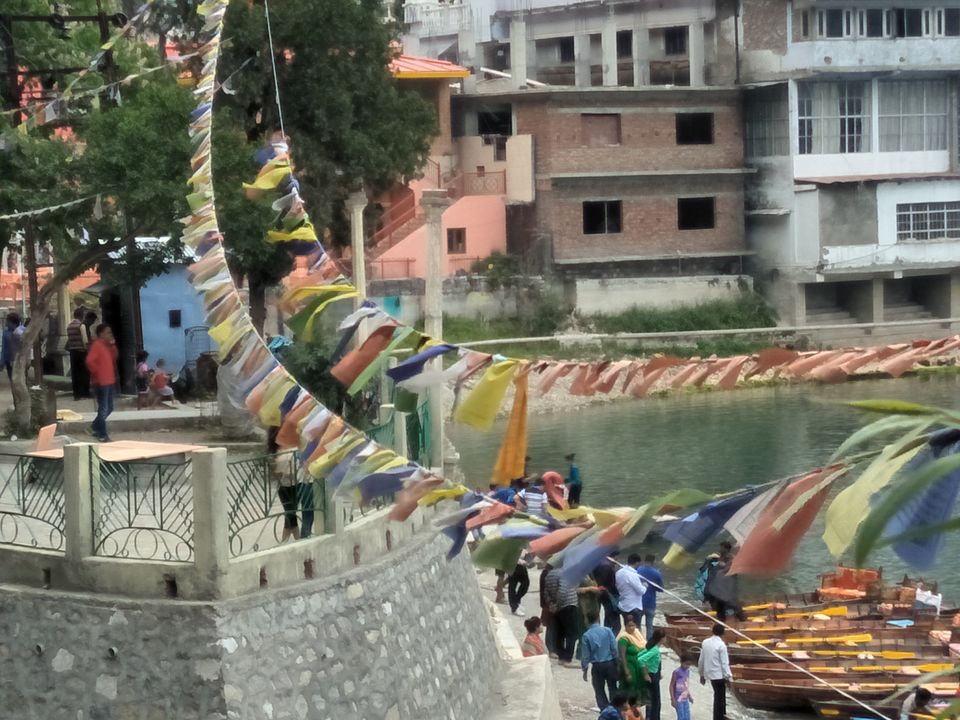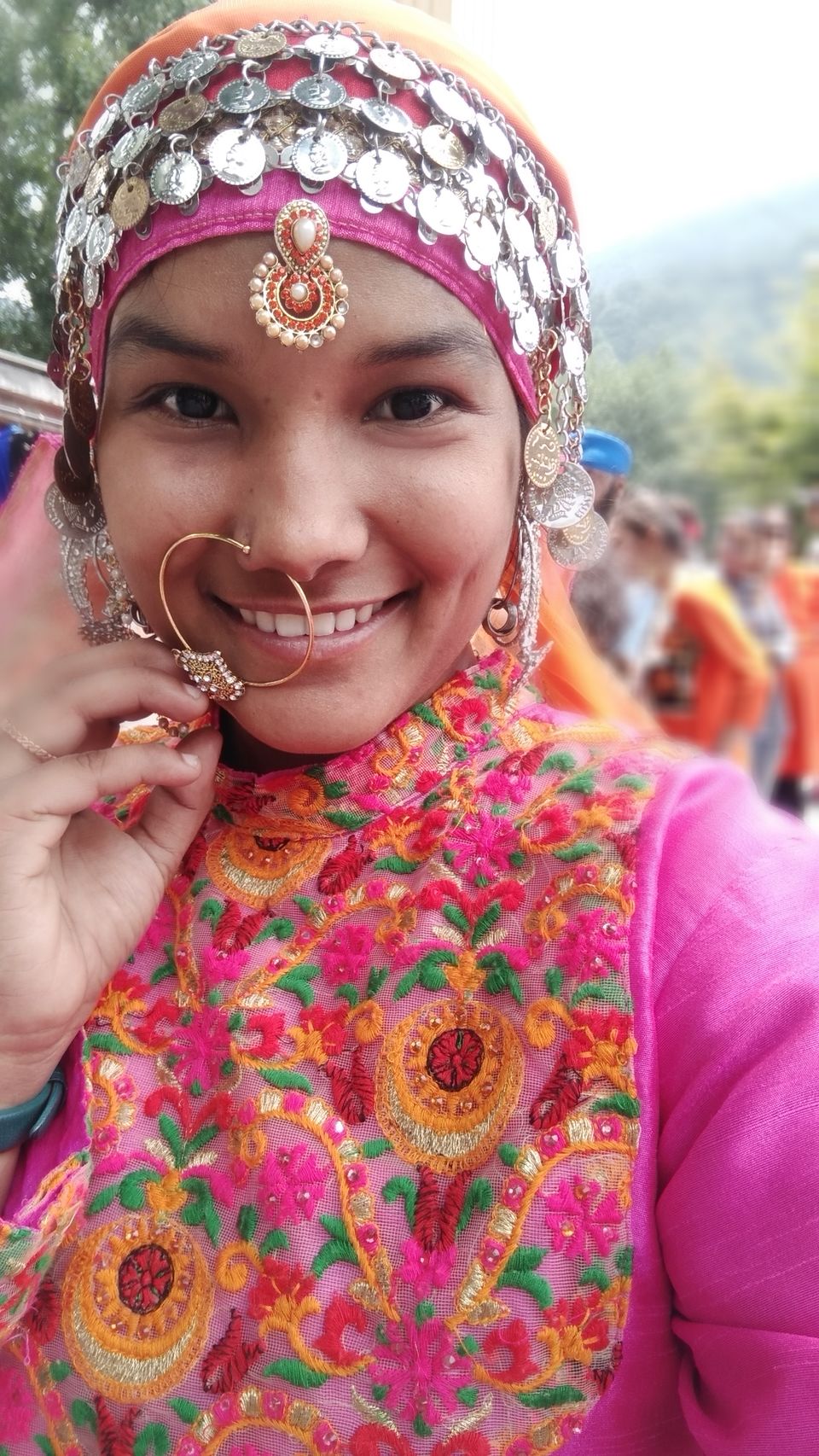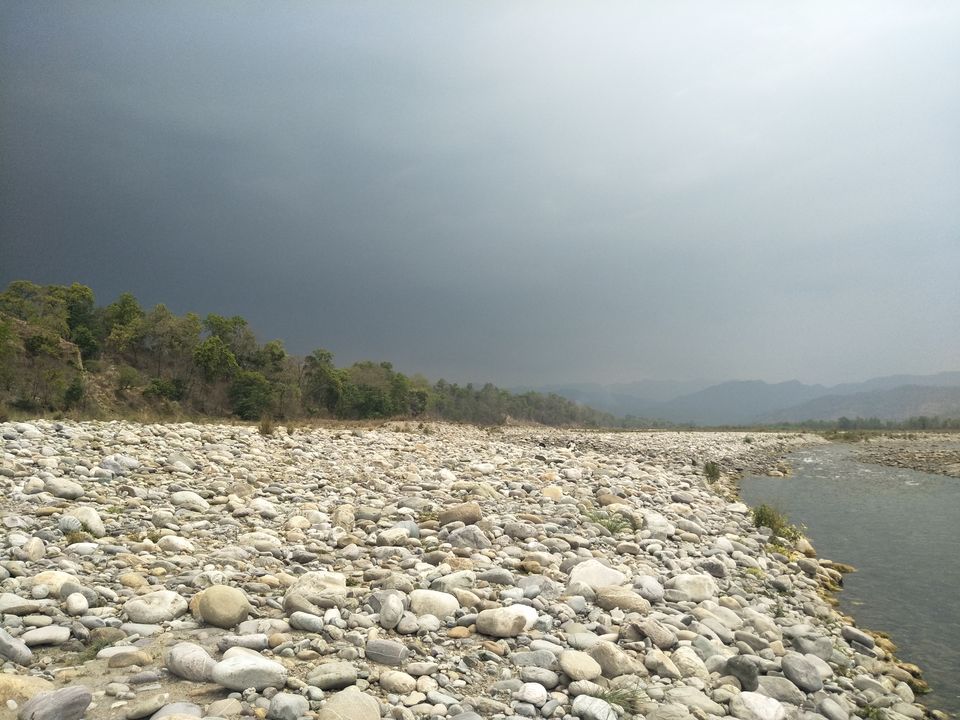 kosi river near ramnagar
this was the place when there was a high alert in the area and due to which suddenly the climate changed and i was able to capture such a beautiful image. and while capturing this image suddenly huge winds started blowing , trees were shaking we ran out of this area and started moving ahead but at a time hailstorm and hailstone started we managed to reach on the top and this was one of the adventurous experience.