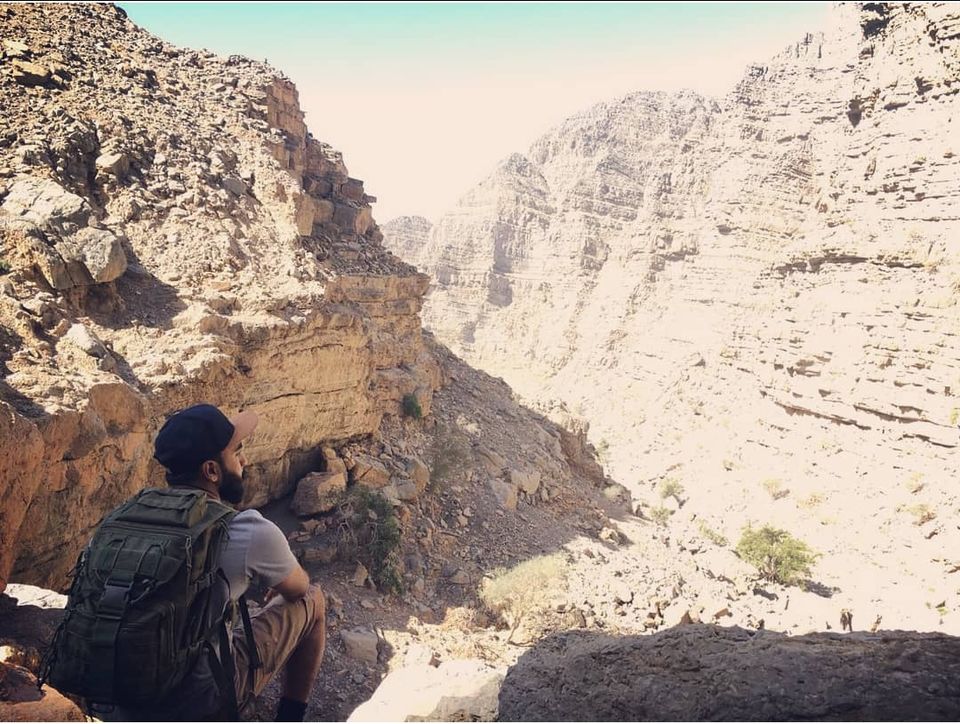 Ever heard of hiking or trekking in UAE ?
Yes, the country known for its tallest buildings, night life & Shopping malls has also a wild face. Huge mountains and villages located at Ras Al Khaima.
Jebel Jais, the highest and most popular peak in uae has an elevation of 6300ft. This place has a lot of wadi's to be explored. One among them is Wadi Al Nimr also known as 'Leopard Canyon' as this is the place where the last wild Arabian leopard was spotted in UAE.
Hiking to this place was remarkable. Driving through the rough rocky roads for 15 mins, we reached the starting point. We were group of 16 people, started at 8.am. 12 kms round . The hike was moderate level. Even though it was easy, the paths were rocky with some boulder scrambling as we approach the summit. stone balance formation can be seen on many places on the way as people often hike to this place.
It is said that this valley was a sea bed years ago. High layered rock mountains was our shade as we hike through this valley. On reaching its summit, some villages in oman can be spotted. It was an amazing hike through this blissful valley.
All thanks to UAE Explorers and im lucky to be a part of the team.
Tips :
* Need 4*4 vehicle to reach its starting point from Jebel Jais.
* There are certain groups on Meetup, who hike to these places on weekly basis.
* Good to hike in Winters as summer is extremely hot in UAE.
* Proper hiking boots are must as the way is rocky througout the hike.
* Carry minimum 2 liters of water, Energy bars and Gatorades.
Note - Do not throw any waste. carry your own disposal covers. People who hiked to this place have kept it very clean as i haven't seen any garbage on my way. Let Nature Shine.
"Be a part of solution. Not part of the pollution"
#TheEndlessLoopOfTravel
#uae #hikinguae #jebeljais #rasalkhaimah #mountains #dubai #dubaivacation #hikinginuae #uaemountains #wild #awsomeness