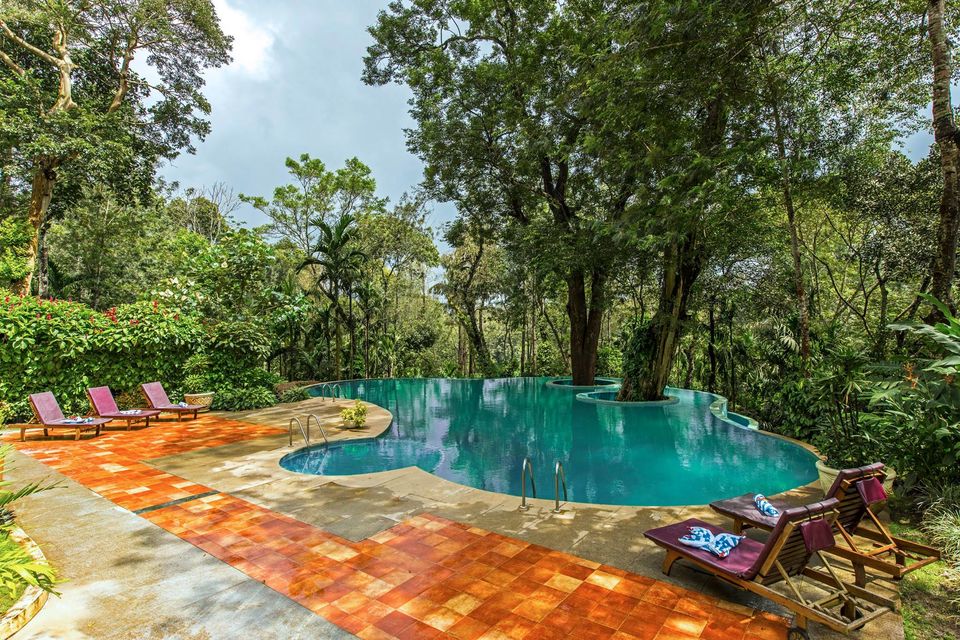 Whenever I think of Coorg, a vision of blue hills and emerald landscapes comes to mind; I see myself amidst evergreen forests, going on treks, watching elephants in their natural surroundings while sipping on some delicious coffee.
Ever since I visited the place last year, I have been yearning to go back. So when a friend told me about this stunning resort in the middle of a coffee plantation in Coorg, I was elated; there can be no better start to spring than a tropical vacation. A quick look at the resort's website showed me that it was the perfect place to take my parents for a relaxing vacation that had been long overdue.
Ideal for
With a host of activities available for all ages, the stunning Windflower Resort & Spa is perfect for a family vacation. They have play areas for children, adventure activities for adrenaline junkies and specialised spa treatments for those who want a relaxing vacation.
About the property
Spread over 25 acres of a lush green coffee estate, the Windflower Resort & Spa boasts of 44 tastefully designed rooms located on the slopes across the plantation. They are situated far and wide enough around the property to provide all guests with some seclusion and privacy. The rooms are connected to the common areas and the open-air restaurant via well-maintained paths that are otherwise surrounded by a green cover.
With three different types of accommodations – suites, studios and villas – on offer, the resort caters to the needs of every kind of traveller. Inside the rooms, you will find evidence of a more conventional luxury with modern construction, beautifully-designed interiors, private seating areas, jacuzzis and stunning views of the landscape.
The stay package includes a hike around the plantation trail, a lake for those who want to try their hand at fishing, a drive to a private waterfall, a world-class spa with an array of Ayurvedic healing therapies, an outdoor infinity pool and a fitness centre, in addition to the basics.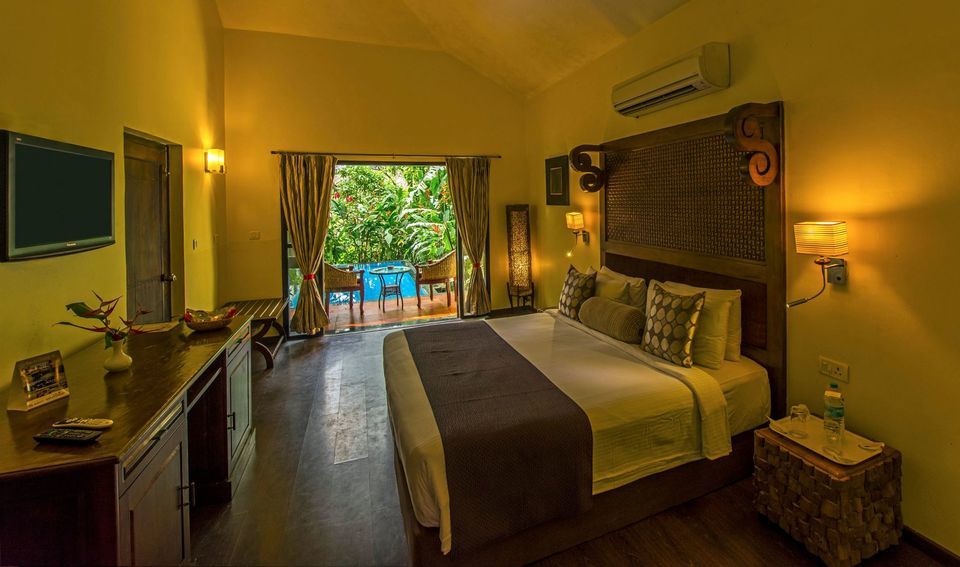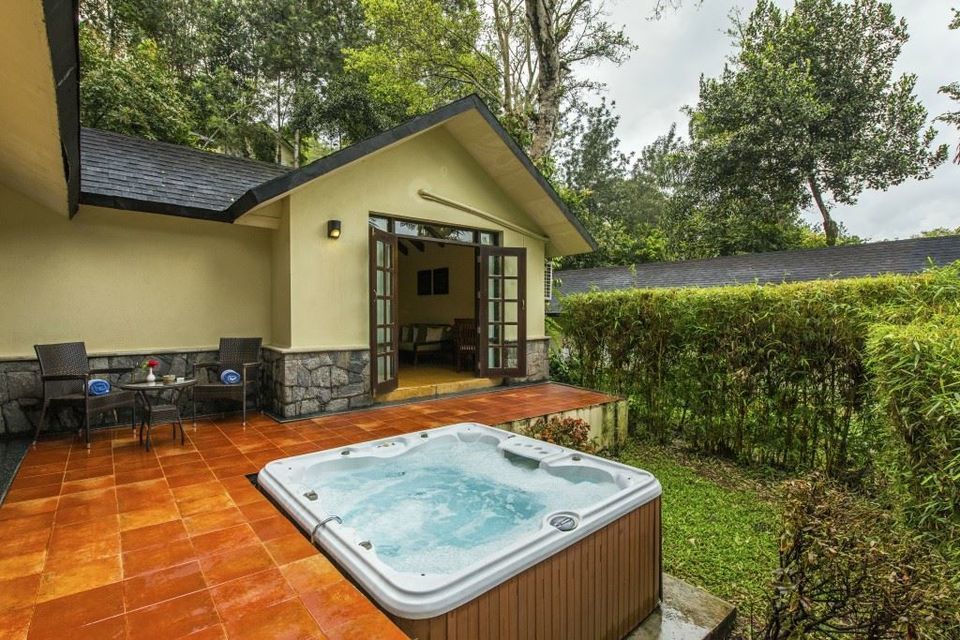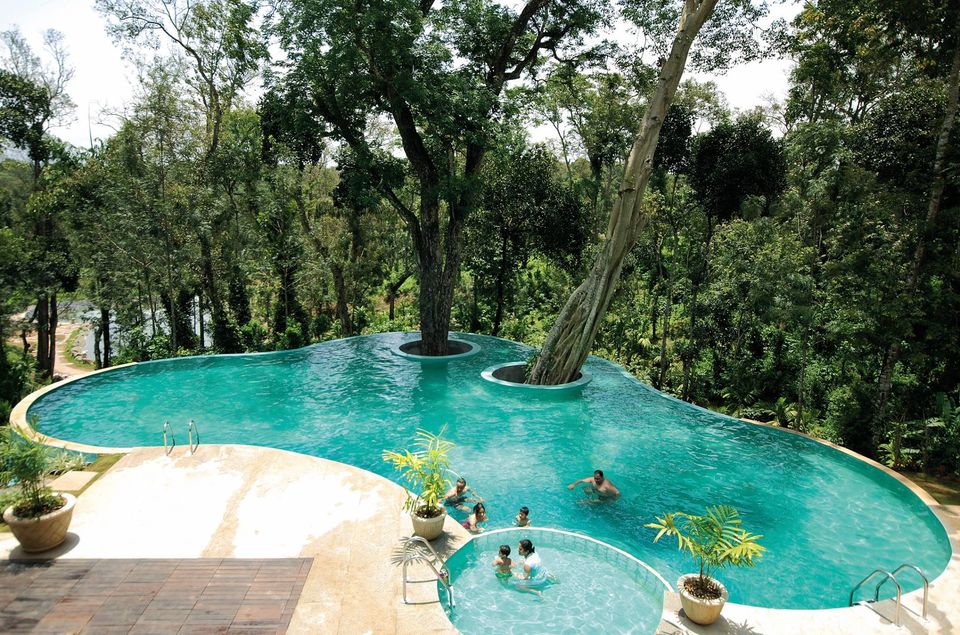 Cost
A one-night stay for two starts at ₹12,600 for the studio room. The rates go up to ₹15,300 for a night at the Windflower Suite and ₹21,600 for the one-bedroom villas. All three meals are included in the cost.
Food
The in-house, open-air restaurant, the Bistro, offers a buffet spread of Indian and Kodava delicacies for breakfast, lunch and dinner, as part of the package. However, private dining experiences, including candle-light dinners and meals for special occasions can be booked on request. The resort prides itself on preparing delicacies that tantalise all your senses.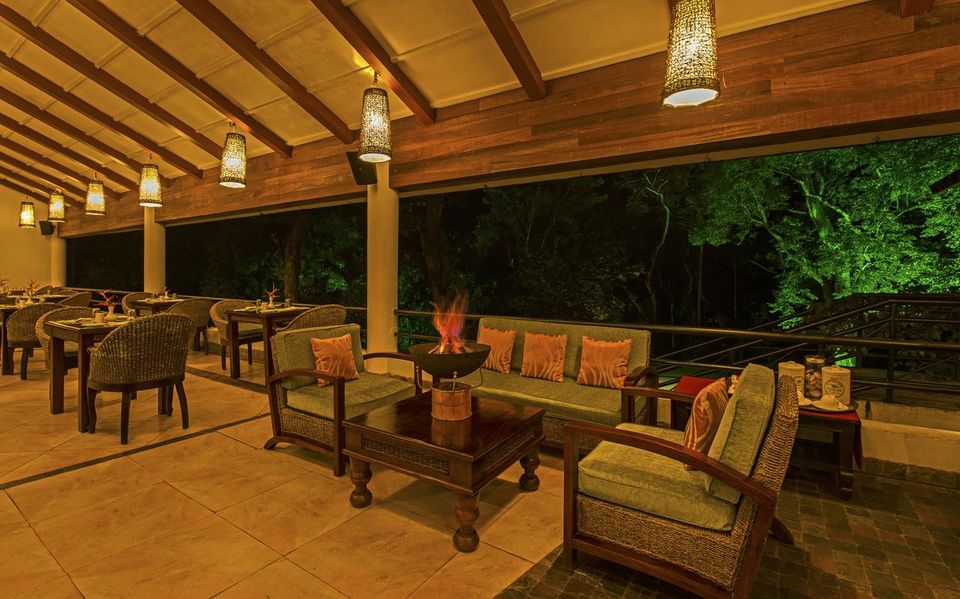 Best time to go
While Coorg is an year-round destination, if you're interested in the adventure activities conducted in and around the resort, October to March is the best time to go as the weather is pleasant and the fauna is in full bloom.
How to get here
Despite being incredibly secluded, the resort is easily approachable. They provide pick-up and drop from the airport and railway station upon request and also provide navigation to those coming by road.
By air: The closest airport is in Bangalore, which is over 240km away. From there you can take a train or bus to Coorg. 
By train: The nearest railway station is located in Coorg itself, which is about 11km away. It is well connected to cities such as Bangalore, Mumbai and Chennai. If you're coming from North India, you will have to change trains in between. You can request for a pick-up and drop from and to the station.
By road: Volvo buses travel to-and-fro from Bangalore to Coorg every 10 minutes. You can also easily book a taxi from Bangalore.
What to do here and around the property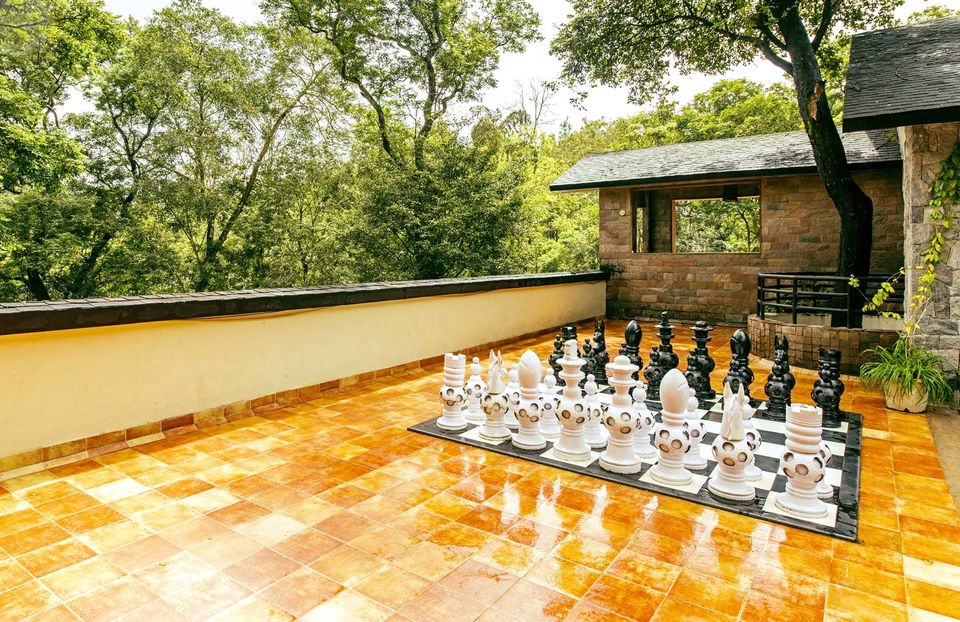 Windflower Resort and Spa's location is one of its main attractions. Located within driving distance of some of the most popular attractions in Coorg, it offers guests a host of activities they can indulge in during their stay.
If you're the kind who doesn't want to venture out during your stay, you can relax in the sauna, go for an Ayurvedic massage, sip on some cocktails in the infinity pool, or just spend some quiet time by the lotus pond to rejuvenate yourself. The resort also offers a host of indoor and outdoor activities, including plantation tours, yoga sessions, zip-lining, and target shooting, among other things to keep you entertained throughout your stay.
If you do plan on heading out, however, you can opt for a jeep safari around the Dubare Elephant Camp, or go for a soul-satisfying visit to the Bylekuppe Tibetan Monastery. You can also visit the Chelavara Falls for a picnic, or the Nalknad Palace if you're looking for a glimpse into the heritage of the area. All of these places are within a 30-minute to an hour's driving distance from the resort and transportation can be arranged by the resort on request.
What are your travel plans for spring? If you've been to Coorg, share your experience with the community to guide fellow travellers.