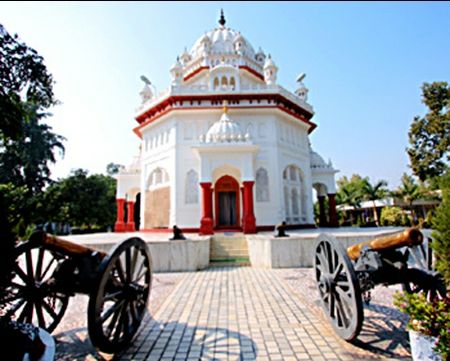 Firozpur a small city in Punjab. This city isn't a city that is Fully developed or under developed but is on it's way to become a developed city.
The thing that this city is famous for is it's food items and it's golden history.
A trip to this city is a one day trip. There isn't much to see in this city except the retreat ceremony on the Hussainiwala Border, which is a representation of the history this city beholds, Except for the retreat ceremony, Hussainiwala Border is known as a picnic spot among the locals. The border has it's beautiful gardens and cafeteria that make it a good picnic spot. Along with that you can see the old buildings that are the living proof of the devastation caused during the indo-pak war.
These buildings have holes ranging from bullet holes to big collapsed walls by bomb shells.
When you feel enough from the patriotism and history, it's time for the second thing Firozpur is famous for that is it's mouth watering food.
To have a blast of spices and a tasteful breakfast one must visit Ramu puri wala in Firozpur cantt. This shop is famous for its Puri chole and tu be true, this shop really deserves this attention. Moreover this shop isn't about puri chole or breakfast this shop provides various snacks according to days time and even provide mouth watering Funnel cakes or famously known as Jalebi.
During the evening time there is a alternative to Puri chole that is kachori. Kachori is a type of small sized puri with its dough already filled with spices.
Another shop to kill you craving for snacks is laxman samosa channa. This shop is located in Firozpur city and is extremely famous for its samosa channa. One must try this shop for that explosion on true authentic taste of Punjabi food.