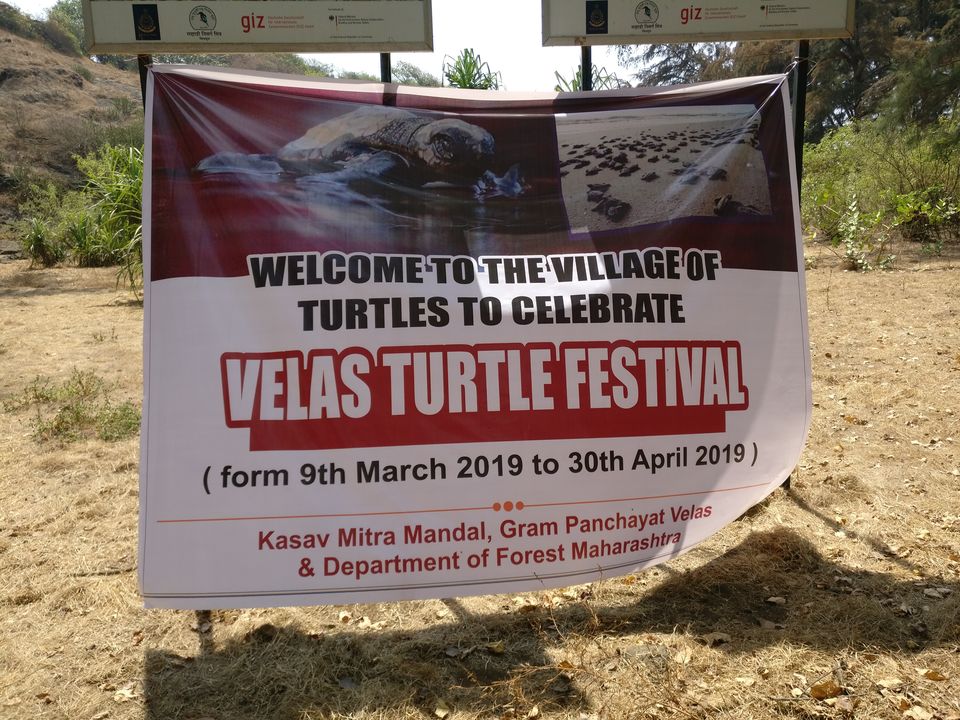 Being spontaneous leads to best kind of adventure trips they say and we went on such an adventure road trip planned spontaneously! Friday evening, we (Me, Dipti & Prakash) decided that we are going on a road trip to Velas to see turtle festival. We had planned to go early the next morning so as to avoid traffic and as we would get more time to explore the place.
Our journey started on 16th March at 5.30am from Panvel. We drove through expressway and took the exit after Khalapur toll naka. Enroute we had yummy missal paav and chai! We reached Velas at about 11am.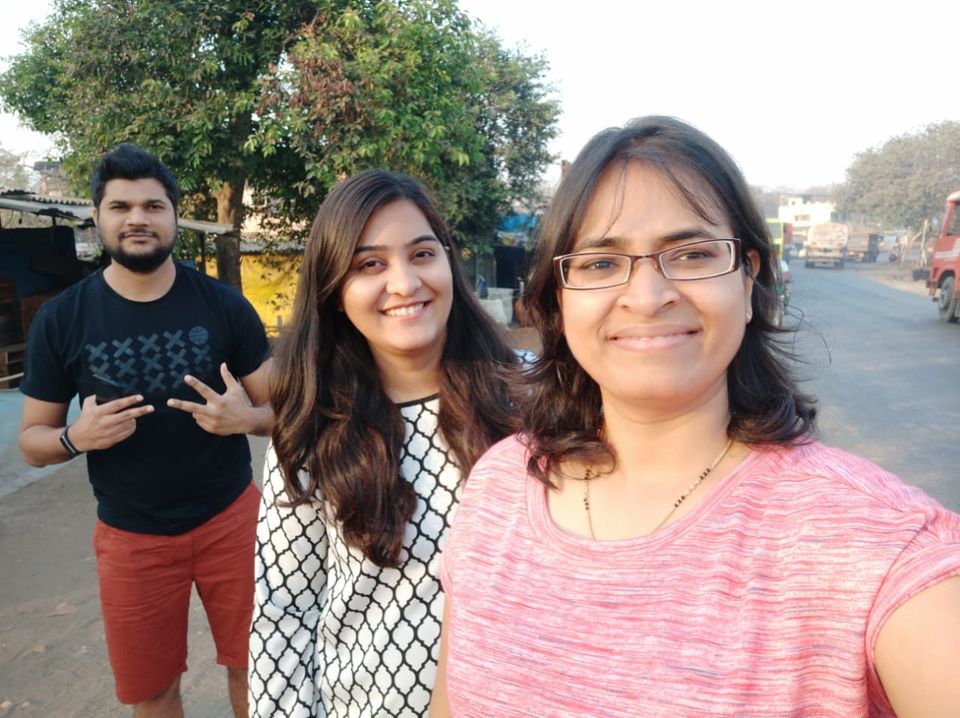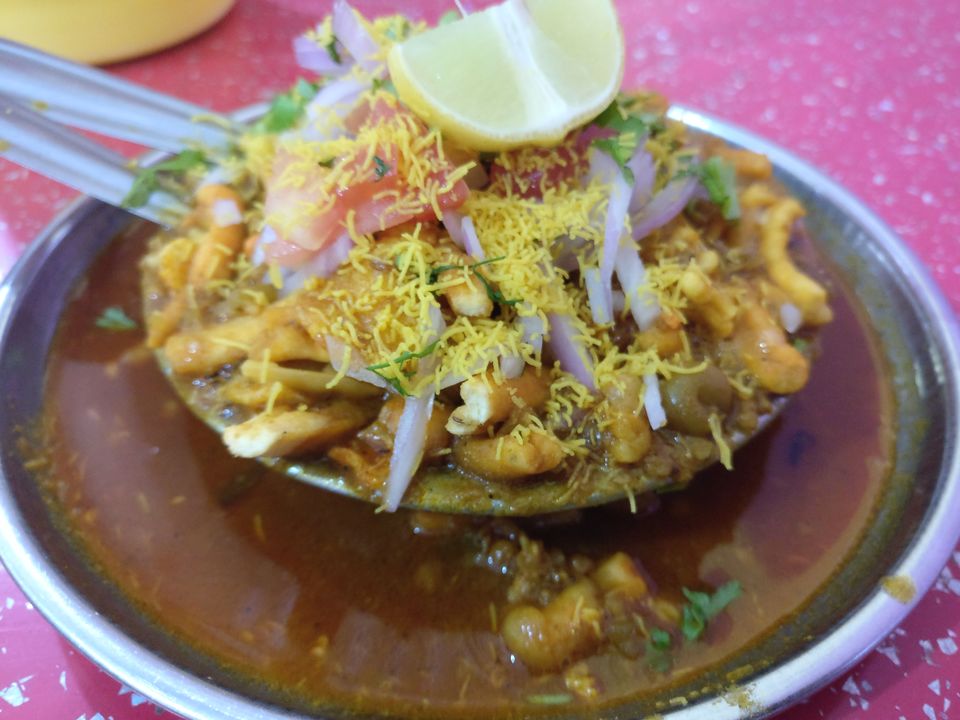 Velas is a small village of about 500 houses ahead of Harihareshwar. Once we reached there, we started looking for stay options. You will find only homestays in Velas. Right from the Typical Konkan style homes, with slant roofs and floors and walls implanted with cow manure to modern day tiled houses are present. We choose the former option; the family was very welcoming.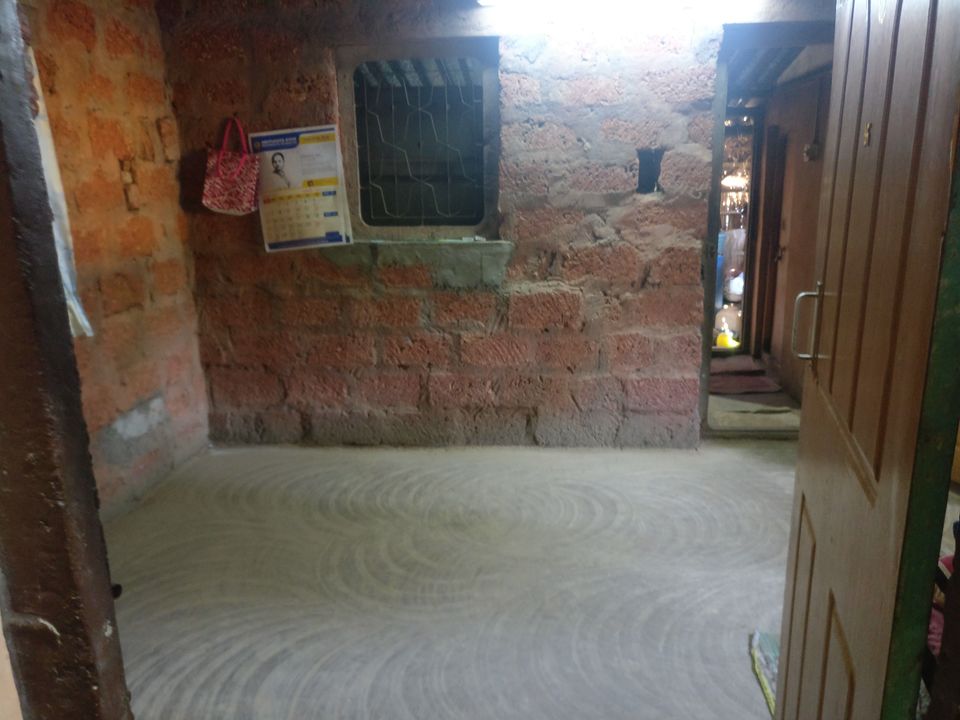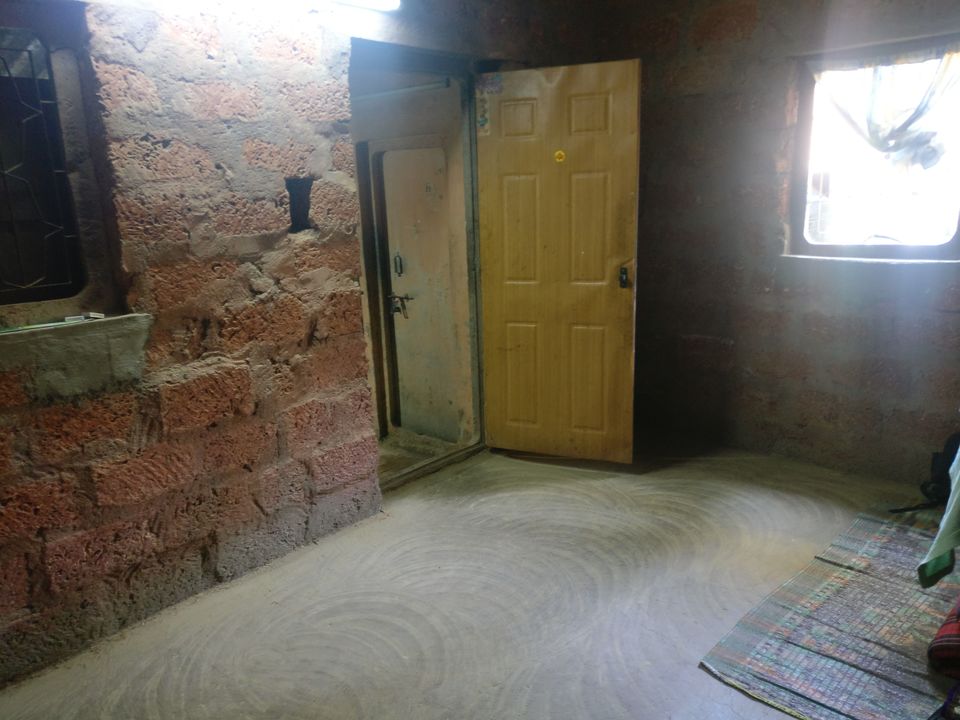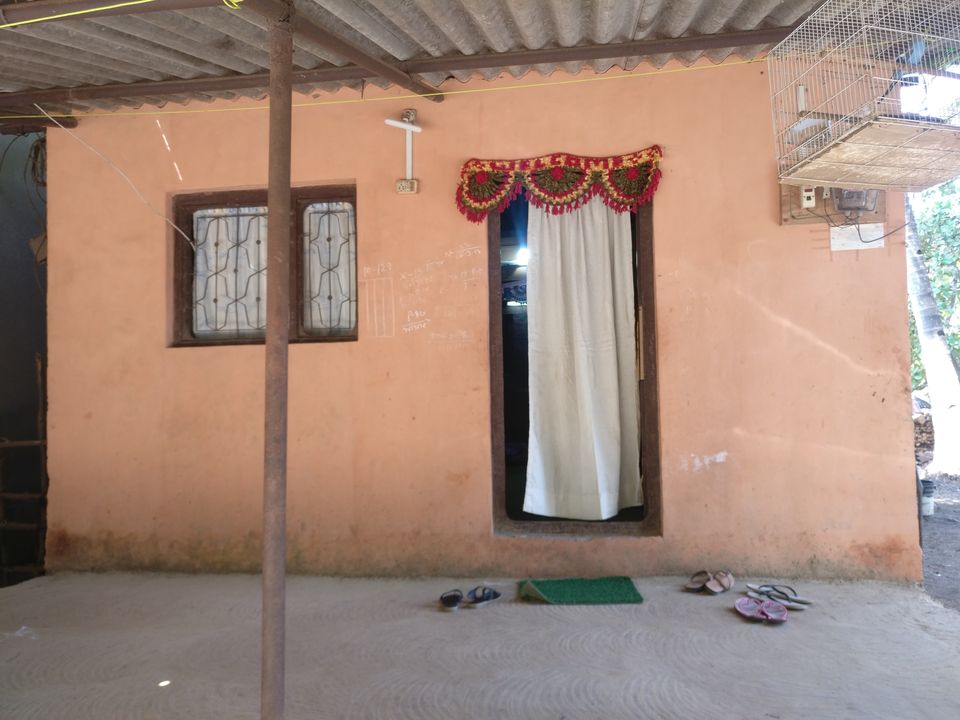 After getting fresh we headed to see where exactly the beach is as it is about a kilometre away from the Velas village. Scorching sun and hot sand made it difficult to walk on the beach but we could see the area where the turtle hatching is done. Decided to come back in the evening when the turtles are freed away into the sea.
As we reached home, delicious home-made fish thali was waiting for me!! I couldn't stop myself and ended up eating more than my appetite!!!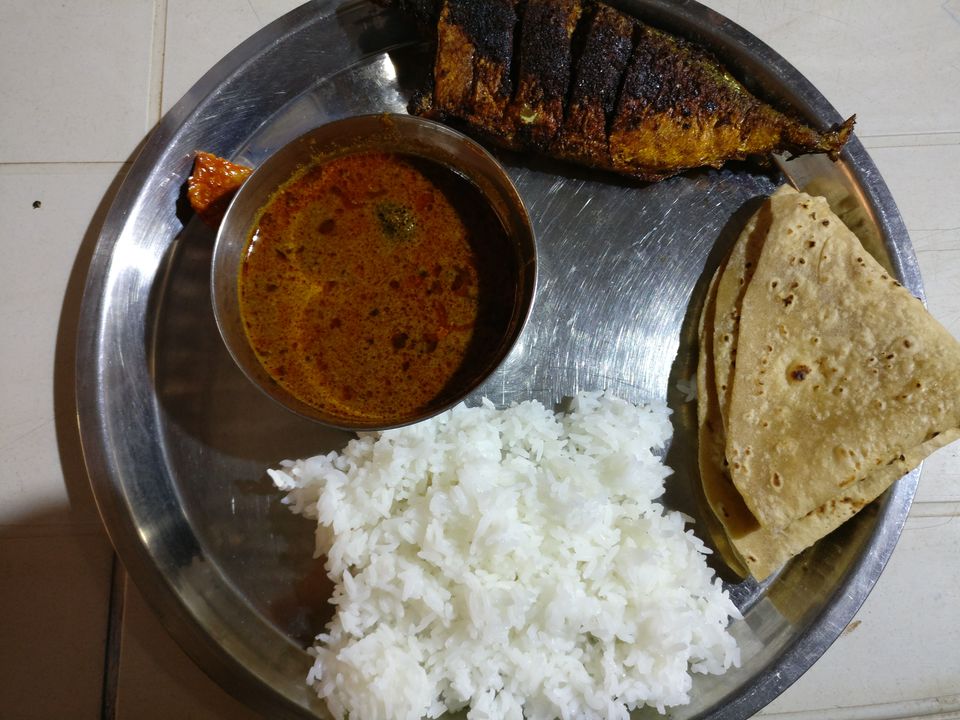 We than took rest for a while and in the evening went to a temple in the village and later headed to Velas Beach. Large number of people kept on arriving and there were nearly 500 people who had gathered to see the turtles.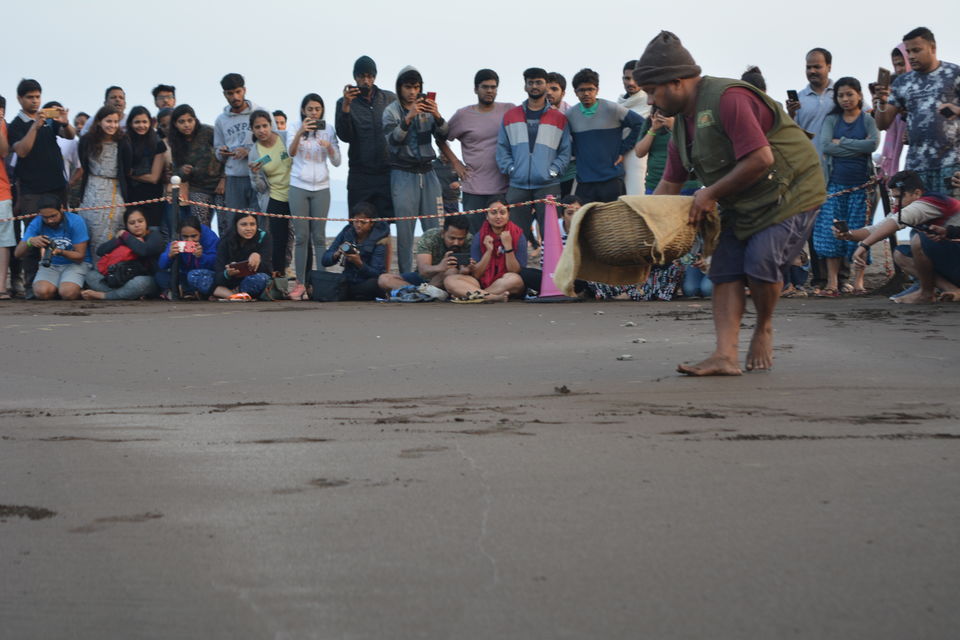 FYI during December-January month the turtle comes to the beach to lay the eggs. It is said that the turtle comes to lay eggs on the same beach on which it has hatched. It lays around 200 eggs at a time by digging a one -one and half feet pothole. Forest officials come to know about the eggs laid from the turtle's footprints on the sand. The forest department officials then relocate the same to there restricted area which is on the beach. Once the eggs are hatched after 45-55 days the baby turtle makes its way to the ground. The turtles are then let go in the sea.
So that evening a total of 5 baby turtles hatched and came out. I was delighted to see them move towards the ocean and struggle and fight against it so early in life.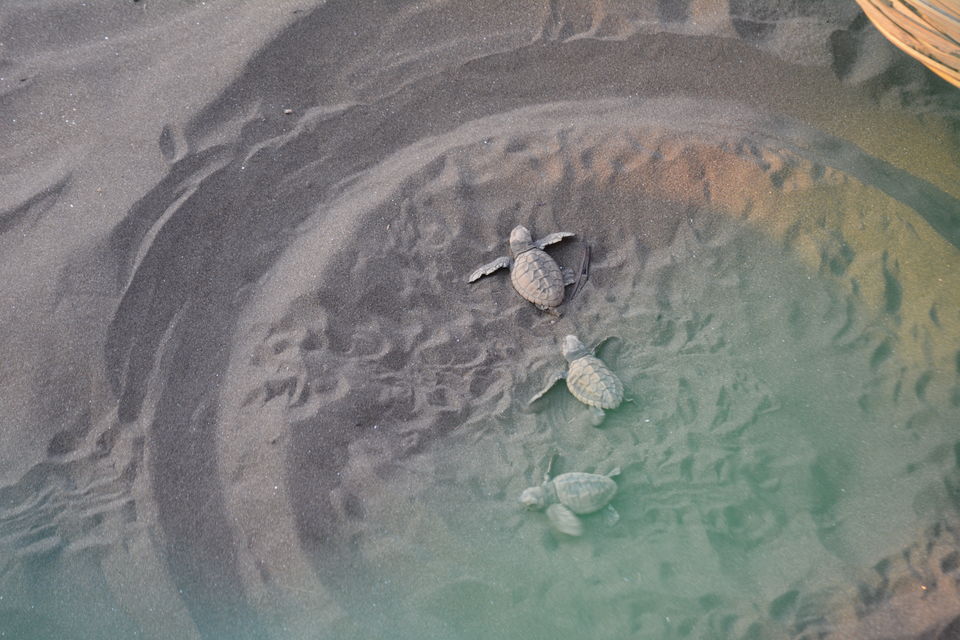 We then went home and were talking with the family where we were staying. They told us that the turtle needs cold climate to hatch so its better if you also go in the morning to watch the same. We decided to go the next morning also. Later we played cards, had dinner and slept peacefully.
Next day early morning we again went to see the turtle hatching. And good that we came as the crowd was less and in total 12 turtle were ready to take their first leap into the ocean. We clicked photos and then headed back to homestay. Post breakfast we left at 9.30am, we left for home with happy memories.
Well, here are few important points:
• Velas is almost 225km ride from Mumbai which will take approximately 5 hrs to reach.
• Velas Turtle Festival is from 9th March 2019 to 30th April 2019.
• Turtle hatching can be seen twice: Morning 7am; Evening 6pm.
• There are no Hotels nearby; only option is Homestay in Velas village.
• For Stay and delicious food, contact Vaishnavi Saldurkar 9325922412.
• Rates are around INR 700 for vegetarian food and INR 800 for non-vegetarian food (Rates are same in each and every house as it is decided by Gram Panchayat).
• With Velas turtle festival, you can visit Bankot fort (3km from Velas) and also go to Harihareshwar by ferry boat which is available at every hour.
So what are you waiting for!!! Plan for your trip soon and watch a new life coming into this world.
Do follow me on Instagram: https://www.instagram.com/iamniyu23/