This blog is a continuation of Day 1 of the Zanskar trip: Reaching Leh. After a tiring day 1 which saw us landing in leh, experiencing some after effects of sudden altitude changes, visiting 2 monasteries in Leh and witnessing some spectacular landscapes which only Ladakh is capable of providing, Day 2 of our Zanskar trip started early in the morning as we took the Srinagar-Leh highway (National Highway 1) to reach Kargil. The plan was to reach Kargil by evening after stopping at few scenic places on the way.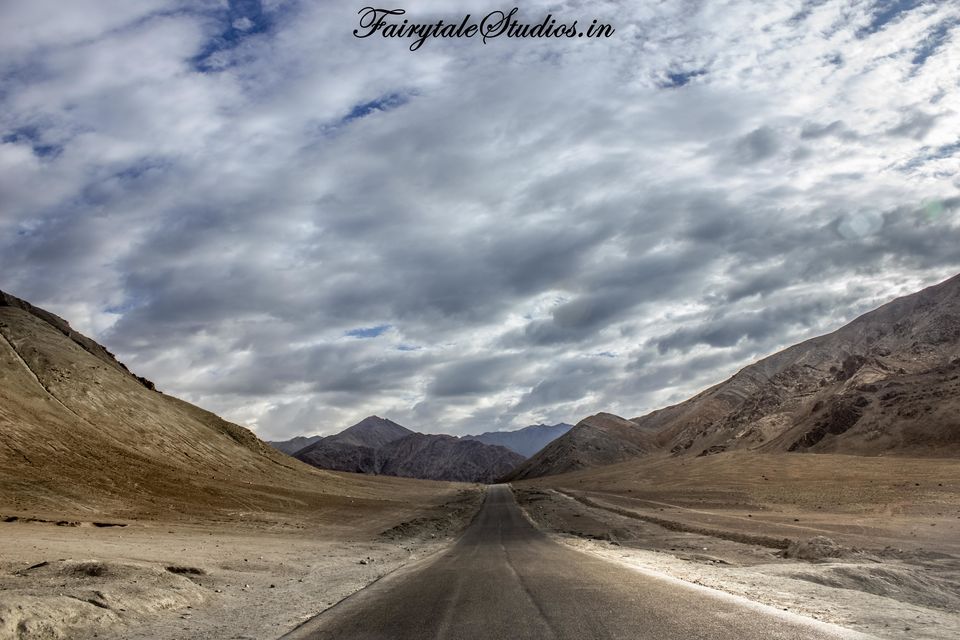 Our first stop was the Magnetic Hill famous as Gravity defying hill. It is believed that objects and cars when placed on one particular spot on the road roll uphill in defiance of gravity even when the engine of the car is not running. We enjoyed clicking some road photographs here; though we didn't really experience the car going up on inclined road as claimed. The next stop was Sangam in Nimmoo village. Sangam offered us a breathtaking view of the confluence of two rivers - The Indus River and the Zanskar River.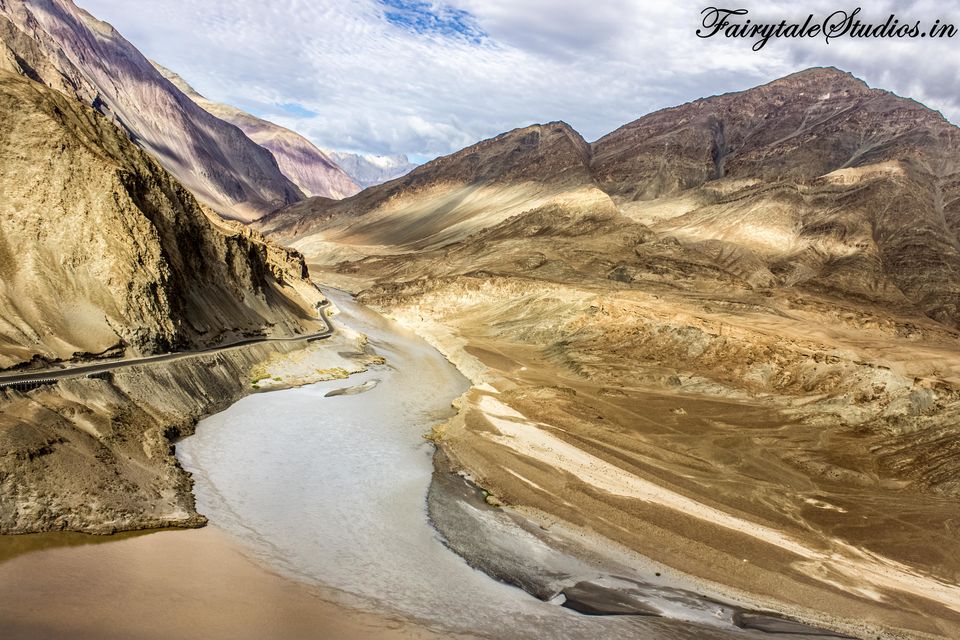 Our next stop was Lamaruyu monastery. Lamayuru is famous for its unusual moonlike landscapes carved into Greater Himalayas, famed as the Moonland. Proceeding to the monastery, Lamayuru is a Tibetan - Buddhist monastery dating back to the 11th century. Lamayuru is one of the largest and oldest monasteries in Ladakh. The monastery like others houses a rich collection of artifacts, wall paintings, statues, thangas, carpets and an impressive 11-headed, 1000 eyed image of Chenzing.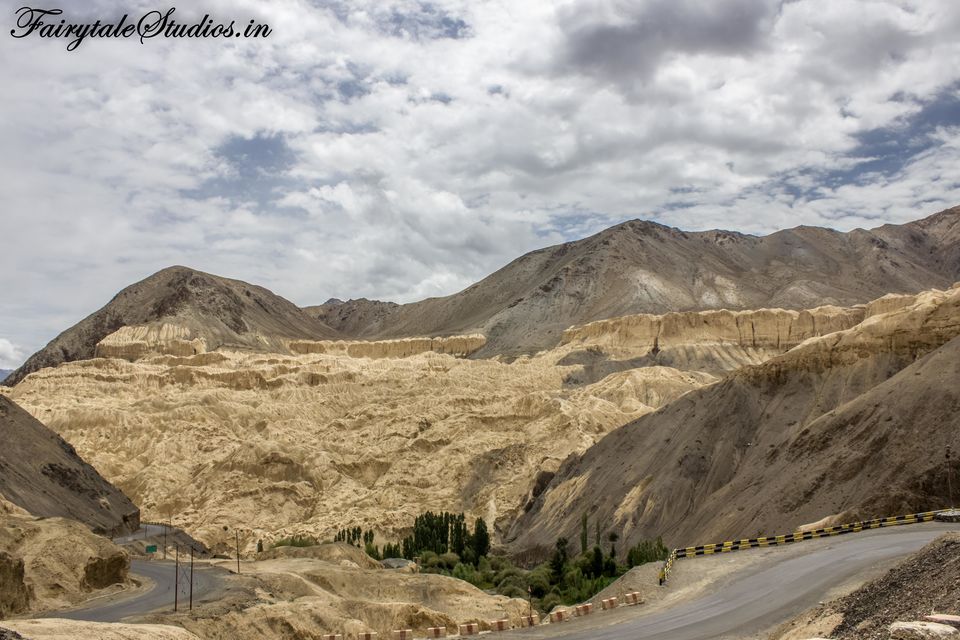 Back on the road on our way to Kargil continuously being impressed by ladakh and its natural wonders around us, a surprise was awaiting us at Mulbekh village where we stopped for lunch. The small monastery in Mulbekh was celebrating its annual festival on that particular day which they called as Mentok Stano (Flower mela). The monastery pictures an enormous figure of standing Maitreya Buddha (The Buddha-to-come) carved on a rock facing the road. Maitreyas are also known as Chamba so Mulbekh Monastery is popularly known as Mulbekh Chamba. The monastery festival is a way to build social companionship among people residing in villages situated far off in the Ladakh and Zanskar valley. The people celebrate victory of good over evil with colors, flowers, dance, music and masks.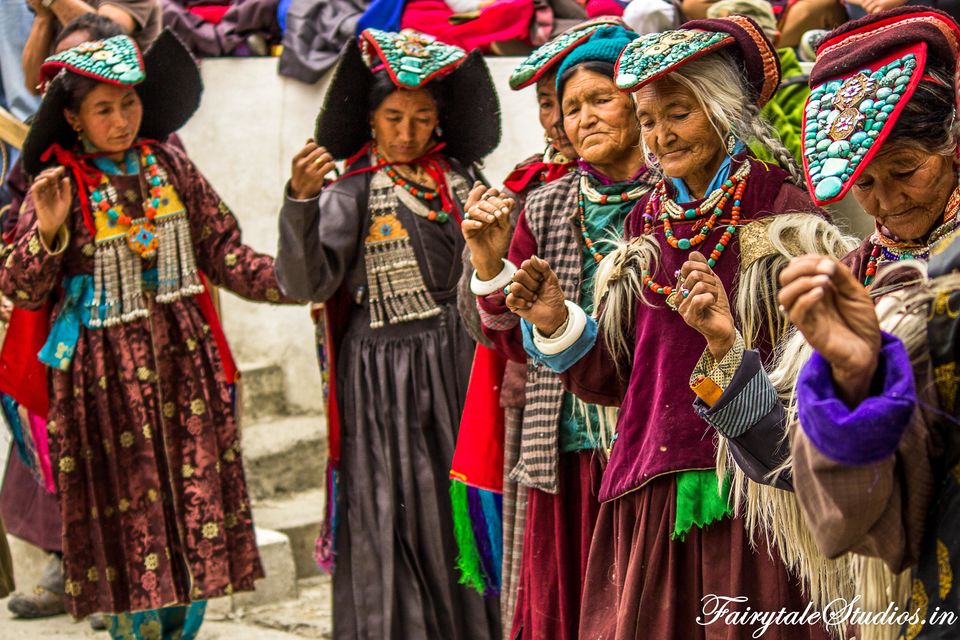 Leaving Mulbekh, we directly drove to Kargil. We were startled to witness how the barren desert-like mountains slowly transformed to greenish ones and how Buddhism gave way to Islam. Kargil is a district and is the second largest town of Ladakh division after Leh and is situated along the banks of the Suru River (Indus). The town lies near the Line of Control (LoC) with Pakistan to its north.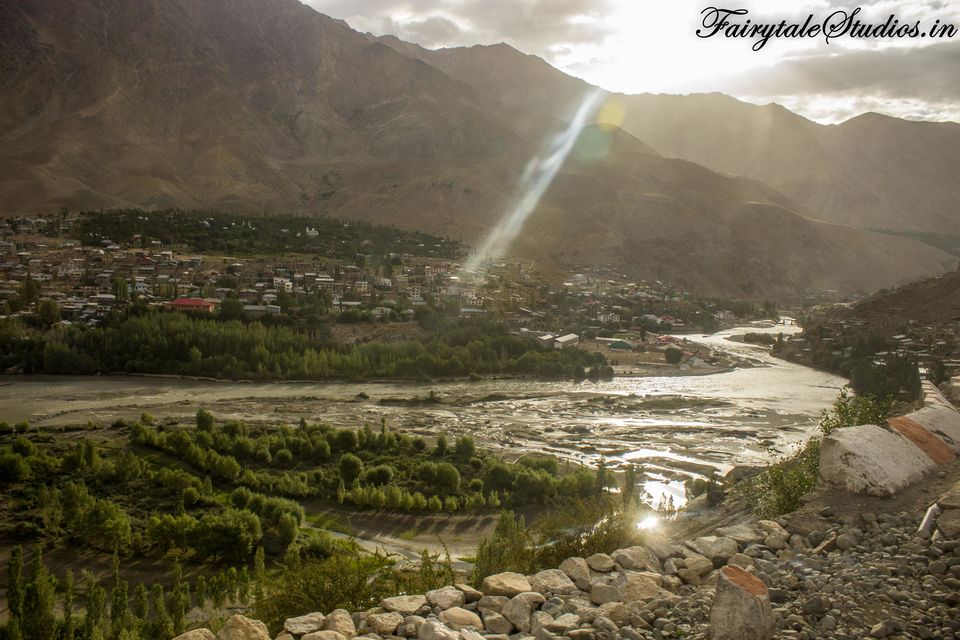 Outside the monastery, all the kids played a typical gambling game; the lead shouting- Make 50 out of 10; where one had to bet Rs.10 on one of the 6 signs etched over a big cardboard and the lead throws a dice which decides which sign wins and who will take all the money. All in all, it was a joyous celebration. People from various neighboring villages had come to participate and watch the festival. There was a sea of pretty faces around us, some wrinkled with lifetime of festivals behind them and some fresh with lifetime of celebration ahead of them.