This blog was originally posted on travelonmymind
Nothing could prepare us for an exhilarating experience of camping in a jungle, trekking through the core forest areas,boating along the Periyar river during sunset and delicious ethnic Kerala food to gorge on. Unlike other national forests in India, Periyar tiger reserve in Thekkady allows trekking in the forest – Imagine, if you will, a jungle safari on foot !
Periyar tiger reserve, Thekkady nestled in the southern part of Western Ghats sprawls over 925 sq kms and is home to a variety of rare and endangered fauna and flora.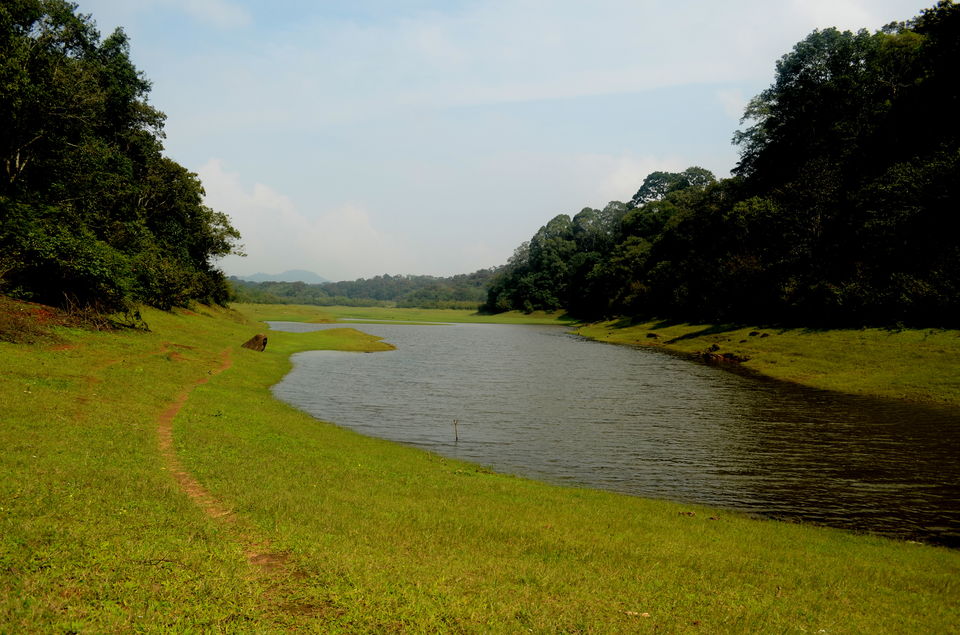 A five hour trudge through thick jungle and valleys leading up to a nondescript camp site setup on the banks of Periyar river, surrounded by nothing but wilderness, was our home for next two days. Campsite has couple of basic tents, limiting the number of visitors, and a small kitchen like set up at one corner and that is it ! Deep trench around this small campsite keeps wild animals, especially elephants at bay.
We crossed the river on a small bamboo raft to get to the campsite, a small Island amidst nature, untainted and tranquil.We thoroughly enjoyed the vegetarian Kerala meal, freshly cooked using available resources like firewood in order to conserve the ecosystem. We got talking with the guides, who were to be the only humans we would see for the next two days, and it came as a pleasant surprise to know they are in fact rehabilitated poachers who had once roamed the same forests for wrong reasons. Today they conduct these programs to make a living and are working towards conservation of forests and wild animals.Having practically spent most of their lives in these forests, their ability to sense the presence of animals and in depth knowledge on every species is commendable. .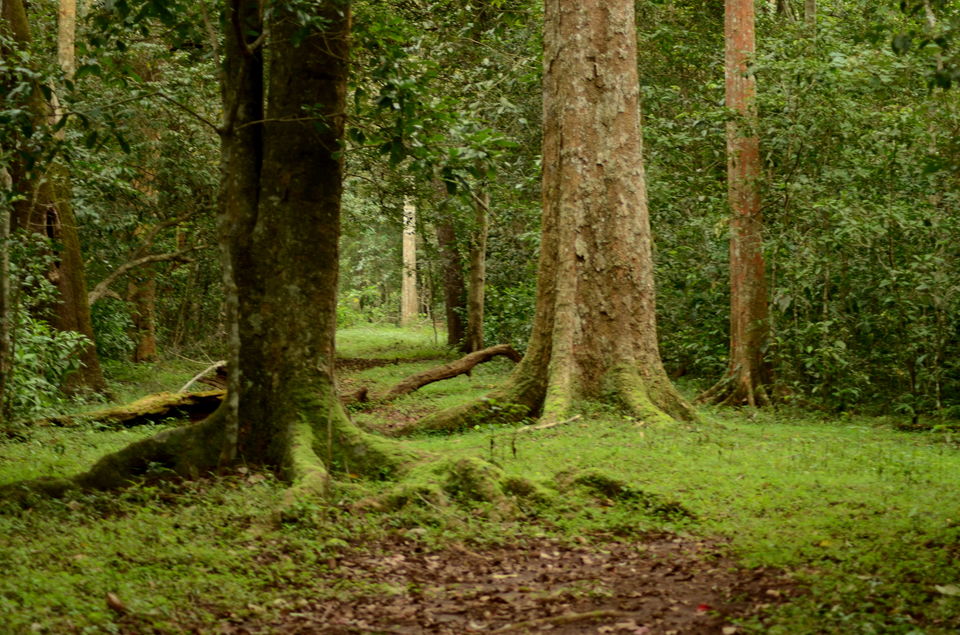 We rafted down the Periyar river in the evening on a make shift bamboo raft. As the sun began to go down the horizon we were amazed to see myriad species of birds this park is home to. During this time of the day herds of elephants come to the river bank providing an excellent opportunity to photograph them.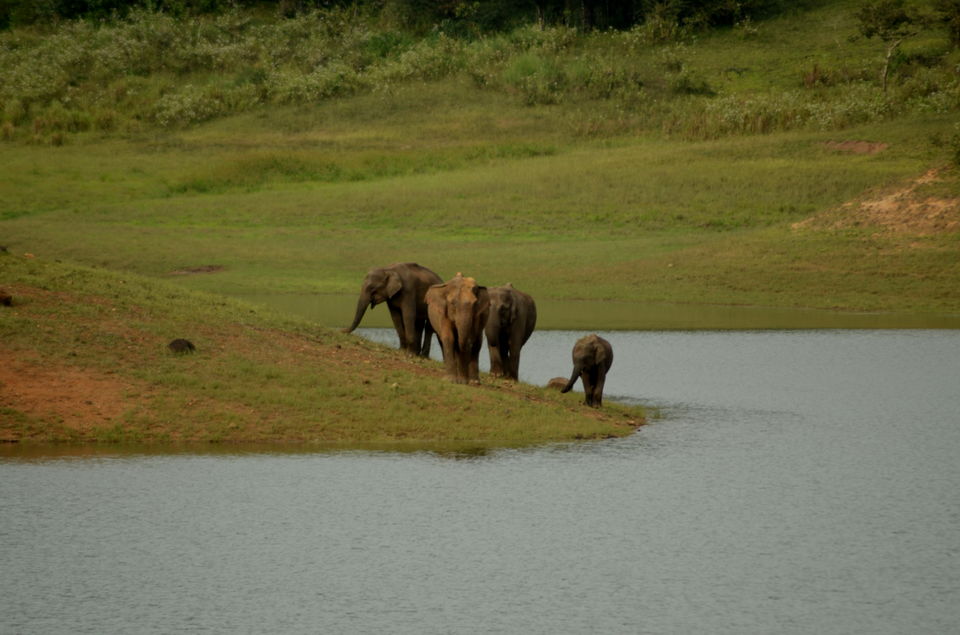 As night fell, our little home for the night was under million stars strewn over the clear sky complimented by the cacophony of nocturnal birds and insects. A small camp fire was set up to keep us warm while our guides had tales to tell from their thirty years of association with the forests, which has now become an integral part of their lives. Now and then we could hear elephants close enough to scare us and a harmless porcupine cared to pay us a visit at the campsite.
I am not early raiser but chilly breeze that filled the tent and harmonious chirping of early birds forced me out of sleep. We sat down sipping coffee in our tiny Island soaking in the calm and serene landscape covered in thick mist.
We spent rest of the day hiking ,taking different routes through the jungle. Gaur (also called the Indian Bison), elephants,wild boars, red mongoose, bear and Sambar deer were our major sightings.Of all the encounters we had, one with a massive Gaur and another with a lone Tusker were unbelievably thrilling. As we slowly began to wade through a patch of tall grass, mostly hoping to sight a big cat, all of a sudden we came across a Gaur grazing in the sun. He sure did not like the intruders but he let us stay for a while before retracing our path.What a strong and massive being!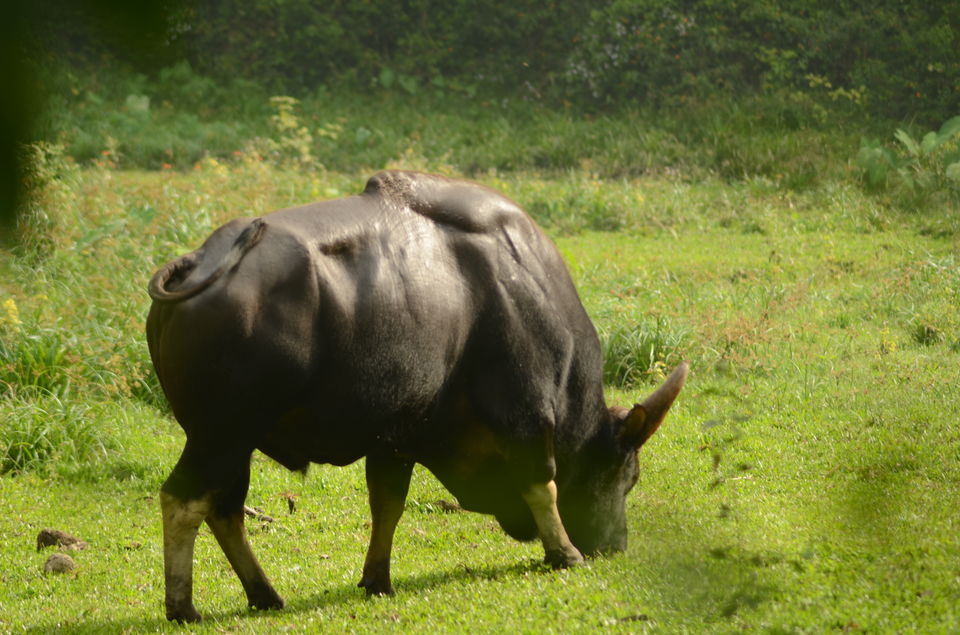 Walking further we entered an open space and a herd of Gaurs caught our attention. With our guide leading us we slowly walked towards the herd when from nowhere a lone tusker emerged from the woods picking up speed as he walked towards us. The intimidating stance of this mighty creature set us running for our lives, literally.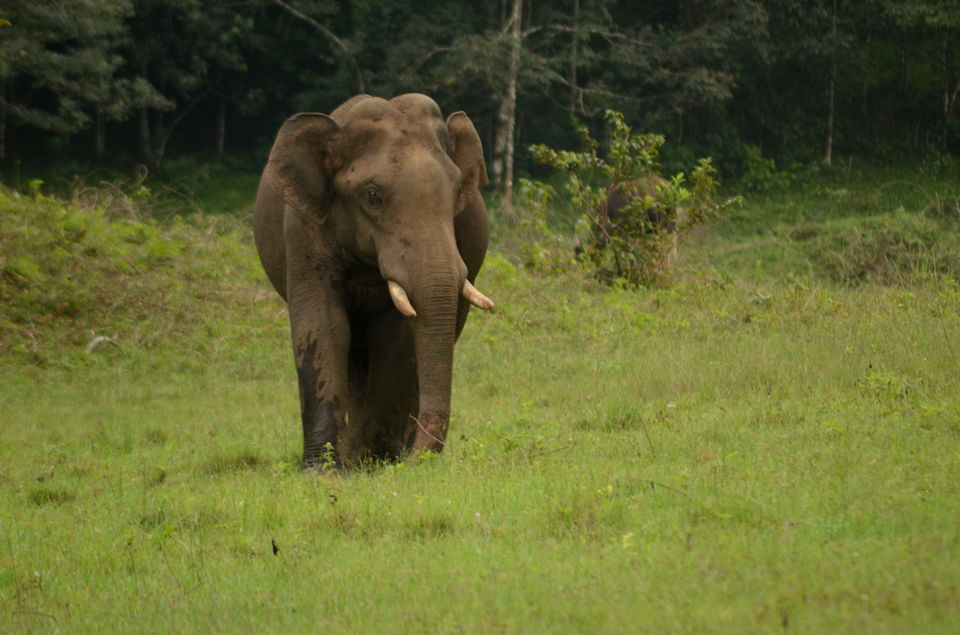 As on every jungle trip I hoped to sight a Tiger this time too but as luck would have it, we did not sight any but that is the beauty of jungle – We have control over nothing and that is the way it should be. .
About the program :
It is a program run by a team of rehabilitated poachers and approved by Kerala forest department. To ensure minimal impact to the ecosystem only up to 6 members are allowed to stay in the forest. Along with the guides an armed forest guard will accompany the guests throughout without whom it would be a very risky affair.