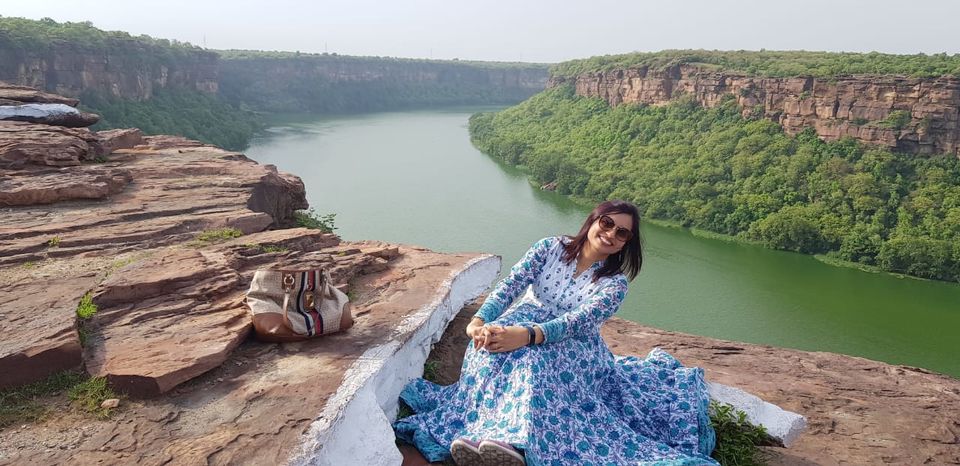 I'm always in search for lesser-known destinations. A few weeks after the onset of monsoons, I happened to be in the city of Kota to visit my folks. While I had already seen everything worth visiting in Kota, I was bored out of my mind to sit in the house on a pleasant rainy day and so, my sister suggested driving down to a place called Garadiya Mahadev. 
I was apprehensive about visiting as I had never heard of it before. I imagined it to be a usual temple shrine and had no expectations from it until I reached there. Garadiya Mahadev is situated around 30 km from the city of Kota, on NH27, towards Udaipur. The place is actually inside the Mukundra Tiger reserve. After getting our IDs checked and paying an entry fee of Rs 250 for a car I was led on a gravel road. The road was flanked by a rocky barren land with few shrubberies sprouting through the stones, owing to the monsoon season. As soon as I reached the spot, I immediately recalled seeing in the commercial of Rajasthan tourism. 
What's so special?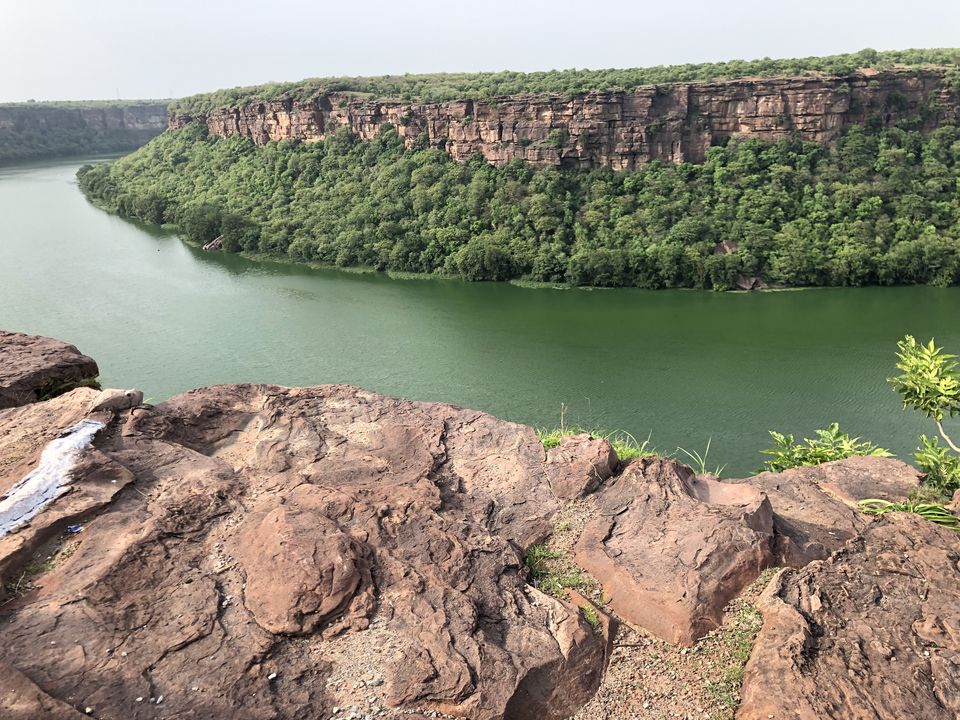 This place offers a vantage point of the river Chambal. This particular river has many dark myths associated with it. These stories had kept human settlements away from its banks. While I looked at the river from an altitude of 500 feet, it evoked a sense of mystery and adventure along with beauty. The river snakes through the gorge and then bends to make it look like a horse shoe. Gigantic cliffs that are curling around the gorge are meticulously carved by the erosion of the river.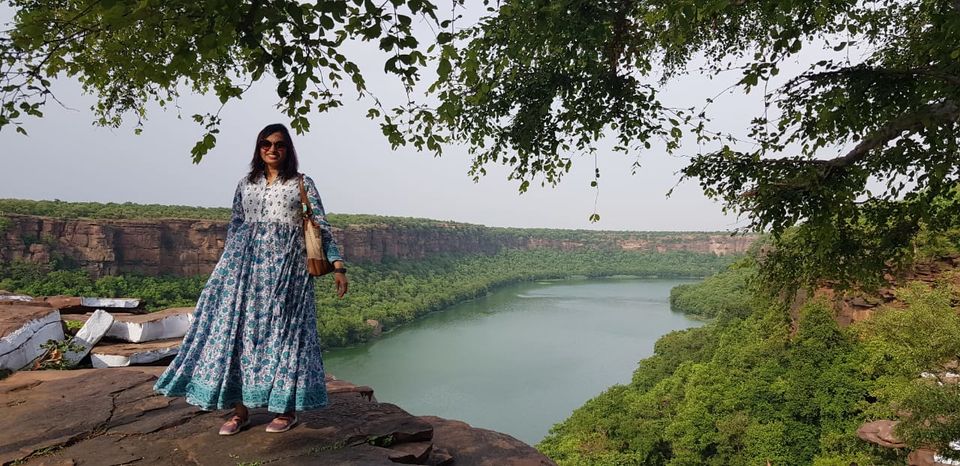 This place is unique but I couldn't help to compare it with The Grand Canyon, Nevada (US) that I'd visited years ago. Similar to Garadiya Mahadev, the red rocks of Grand Canyons had also been carved in layers from the flow of the river Colorado.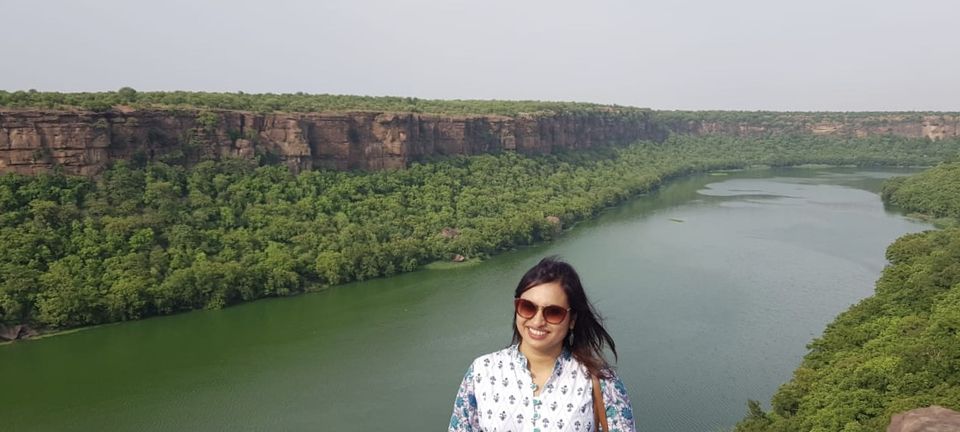 During the rainy season, Garadiya Mahadev looks even more grand with numerous waterfalls cascading through the gorges. The reflection of the verdant greens around, mirrored in the river water provides an added touch to the beauty. There is a temple dedicated to Lord Shiva that can be reached by descending a few steps. This place is perfect for those seeking solitude, nature lovers, writers or artists who can sit for hours absorbing the serenity of nature and find inspiration. Since it is pretty secluded, it is advisable to carry your own food.
The scale of Garadiya Mahadev might be much smaller than the Grand canyons but it makes up on beauty for what it lacks in size. And one doesn't have to spend a fortune to visit this place unlike the Grand Canyons!