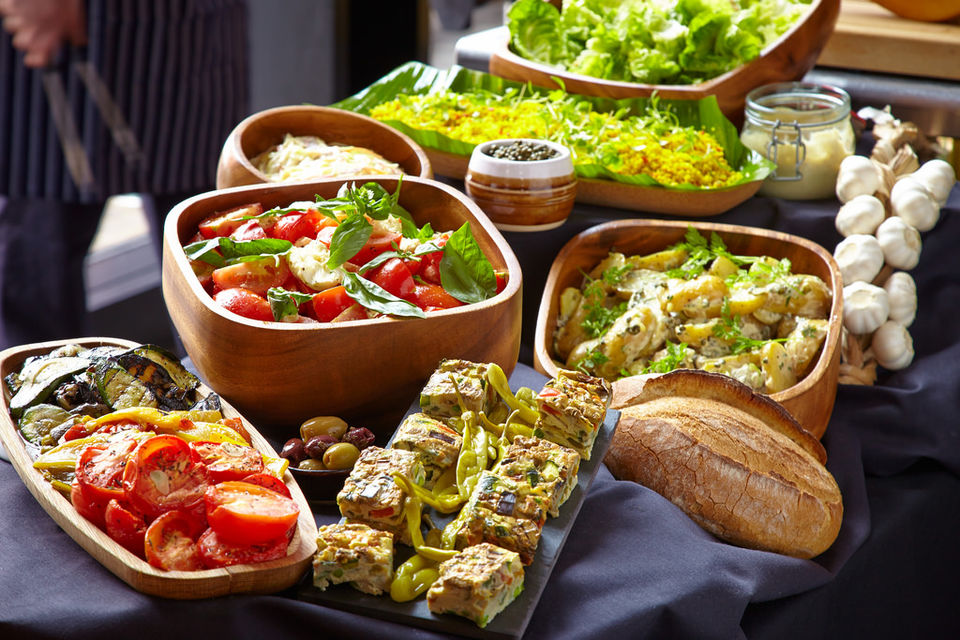 They say that variety is the very spice of life and I personally believe that truer words couldn't have been said. Being an avid food lover, variety plays an extremely important role in my life. I can't even remember how many times I've had that feel of wanting to try just one more dish at an eatery while my gut and wallet are telling me to abort the mission immediately!
But then, I happened to chance upon something last year that changed my life forever—Chef's Table experiences. I might be late on joining the fun, but as they say "better late than never". These are specially curated multi-course tasting menus that are put together by some of the most skilled chefs across the country, basically taking you on a gastronomical adventure. You get to try a plethora of dishes and an explosion of flavours—something everyone should experience at least once in their life.  
And since I am so in love with the concept, I've been trying out tasting menus in every city I've visited since then and have put together a list of the best one's for you. Here's my pick of the best Chef's Table experiences in the country.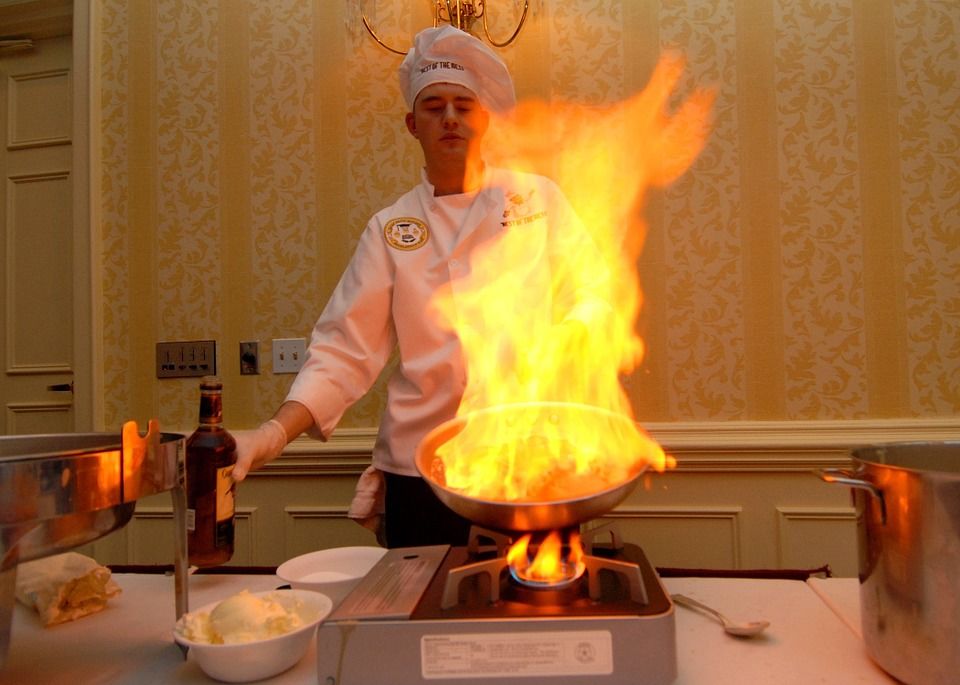 If there's one restaurant that has become almost synonymous with the tasting menu experience, it has to be Indian Accent. With branches in New York, London and New Delhi, Indian Accent aims at bringing together the best of Indian cuisine. Executive Chef Manish Mehrotra serves a palate of Indian dishes made with handpicked ingredients from around the world. The menu is super innovative with the perfect balance for both vegetarians as well as non-vegetarians, and the exquisite wines served with the food only enhance the experience several fold
Cost: INR 2375 (Vegetarian) and INR 2575 (Non-Vegetarian) per person
Cuisine: Indian, World cuisine
Standout Dishes: Soft-shell crab, soft-centred murgh nargisi kofta, Indian Accent kulfi box, Alphonso aamras
Timings and Location: 12 Noon to 2:30 PM & 7 PM to 10:45 PM; The Manor, 77, New Friends Colony, New Delhi
Contact: 011-43235151
Chej Tejas Sovani says he likes 'fun and frolic' and his playful attitude reflects in the award-winning restaurant Amaranta's elaborate chef's table experience. Sovani heads a team of six chefs coming from different parts of the country namely Goa, Kerala, Tamil Nadu, Andhra Pradesh, Bengal and Rajasthan, and what sets them apart is that none of these chefs are trained. Instead, they are street food vendors from the most iconic local eateries of their respective regions who've been brought on board to ensure that the authenticity of the local flavours stays intact. Chef Sovani experiments with molecular gastronomy and brings together flavours and ingredients from different corners of the country, resulting in a one-of-a-kind immersive contemporary Indian dining experience.
Cost: INR 4500 per person
Cuisine: Indian
Standout Dishes: Kolkata street bento box, dhokla pakodas, lal maas kachodi, garam masala sticky toffee pudding with carrot fudge and clove ice cream
Timings and Location: 12:30 PM to 3 PM & 7 PM to 11 PM; Amaranta, The Oberoi Gurgaon, 443, UdyogVihar, Phase V, Sector 19, Gurugram
Contact: 0124-2451234
Chef Madhulika Sundaram is a woman on a mission—the 28-year-old restaurateur and head chef of Chennai's first authentic chef's table experience. The lady believes that when it comes to a tasting menu experience, it should only be about the food and nothing else and that is exactly what you get at the rather casually named fine dining space, chef's table. Right from the ambience to the number of dishes on offer, minimalism is the way to go but whatever you get, is guaranteed to blow your mind, and it did happen to me! Madhulika is in complete in charge of the business, right from the vegetables which are sourced from her mother's organic farm in Ooty, to managing her team of four chefs who dish out food which is so simplistic yet tasty.
Cost: INR 2500 per person
Cuisine: American, Continental
Standout Dishes: Pork belly, beetroot ravioli, smoked pumpkin with dollops of grape jam drizzled with sour cream, hung curd and honey roast peaches with blue cheese
Timings and Location: 12 PM to 3 PM & 7 PM to 11 PM; New No. 14, Old No. 17, Kasturi Ranga Avenue 1st Street, Kasturi Estate, Teynampet, Chennai
Contact: 07358215212
The Indigo Deli in Mumbai takes the concept of getting 'high on food' quite literally with their exquisite Chef's Table menu. Curated to perfection by Executive Chef Amit Bajaj, the 2-in-1 chef's table has some interesting combinations with a kick of alcohol. Right from rum infused soups to sangria based shrimps and whiskey ice-creams, the food at Indigo Deli is sheer comfort food and if that kick of alcohol wasn't enough, the team also offers an exotic collection of wines to go with the food!
Cost: 2000 per person without wine pairing & 3000 with wine pairing
Cuisine: Fusion food
Standout Dishes: Slow-roasted peach with vodka jelly, sangria braised shrimp, Charosa reserve tempranillo lamb shanks, Irish whiskey mascarpone parfait
Timings and Location: 9AM to 12AM; Level 1, Palladium Mall, Senapati Bapat Marg, Lower Parel, Mumbai
Contact: 022-43666666
If you're a vegetarian and have been sulking reading this article all this while, here's something that will bring a big, bright smile to your face. Carrots in Bengaluru is a unique store cum restaurant serving healthy, wholesome and most importantly, pure vegetarian portions in their five-course gourmet chef's table meal. Taking inspiration from cuisines around the world, the food at Carrots is made using fresh, hand-picked ingredients and healthy cooking methods in order to promote healthy eating and sustainable living,
Cost: INR 2000 per person without wine pairing & INR 3000 with wine pairing
Cuisine: Continental
Standout Dishes: Carrot coconut ginger soup, chilled tamarind shot, creamy spinach mushroom lasagna, fresh pineapple gataeu
Timings and Location: 11:30 AM to 11 PM; No 607, First Floor, 80 Feet Main Road, Koramangala 6th Block, Bengaluru
Contact: 080-41172812
Have you tried out any of these chef's tables? Have any new ones that we haven't covered? Share them with the community.