Our love for food is infinite and we can't wait to share with you some of the coolest eating challenges all over India. It just takes an insane eating challenge to make you the ultimate food champion. Several eating joints in India have come up with some quirky challenges for all the foodies out there. If you win, you might even have a chance of gaining a full free meal and bragging rights.
Chili's Ultimate Eating Championship
Finish a platter in 15 minutes and get a chance to win free meals at Chili's for three months. All you need to do is to complete a seven dish platter. The platter includes; Chili's famous baby back ribs dipped in barbecue sauce, chicken crispers with honey mustard on it, chicken wings in hot sauce, onion rings, home-style fries, corn on the cob and a bottomless cake to go with the platter. You think you have an appetite large enough to fit in all this? Then go for it!
Where
Cost
Rs 1200
Cuisine
American, Mexican and Italian
Stand-out dishes
Nachos, Pasta, Chicken Chipotle Pizza, Boneless Chicken Wing, Molten Lava Cake, Burrito
Timing and location
Chili's is open from 12.00 pm to 12.oo am. It has outlets all over India, including cities such as Delhi, Mumbai, Bengaluru and Kolkata.
WTF Burger Challenge
A foot long burger along with fries and an Oreo shake is all you need to eat to win this insane challenge offered by a cafe in Pune. If you complete the challenge in 30 minutes, then you can make it up to the wall of fame and if you complete the challenge in 15 minutes, then you get the meal free. The burger is a foot long and generally weighs around 2 kg. It is stuffed with six different chicken patties, salami, sausages and an egg, which is considered to be a sumptuous meal for four. Just like any other records, the record set for this challenge is also unbelievable. A person has completed the challenge in nine minutes!
Where
Cost
Rs 650
Cuisine
American
Stand-out dishes
Fiery Burger, Paneer Bbq Burger, Chicken Bbq Burger, Onion Rings, Pasta
Timing and Location
The cafe is in Pune and generally opens from 11 am to 11:30 pm. It has three branches all over Pune.
Contact
9552469191
Naga King Chilli Eating Competition
Bhut Jolokia, also known as ghost pepper, is considered to be the hottest pepper in the world. In Nagaland, during the Hornbill festival, both locals and tourists dare to take part in a chilli eating competition. Eating this sweat-inducing pepper can actually get you real money. The winner is rewarded with a cash prize of Rs 15,000. Along with the winner, first and second runner-up also receive cash prizes worth Rs 10,000 and Rs 5,000 respectively.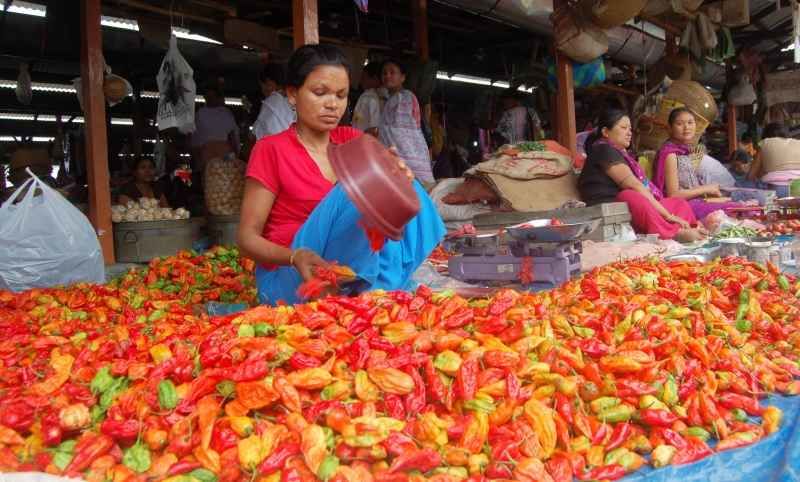 Where
Hornbill Festival, Nagaland
Cost
Free
Timing and Location
Competition takes place atthe Naga heritage village, Kisama, in afternoon.
Contact
'Hindustan ka sabse bada Parantha' (India's largest parantha)
Three paranthas with diameters of 1 foot 6 inches each is all that you need to shove it in your mouth to complete this challenge and to get free meals for a lifetime at Tapasya Junction. All you get is 50 minutes. Don't let the record of only two people completing this challenge in ten years discourage you, give it your best shot and get free paranthas for a lifetime!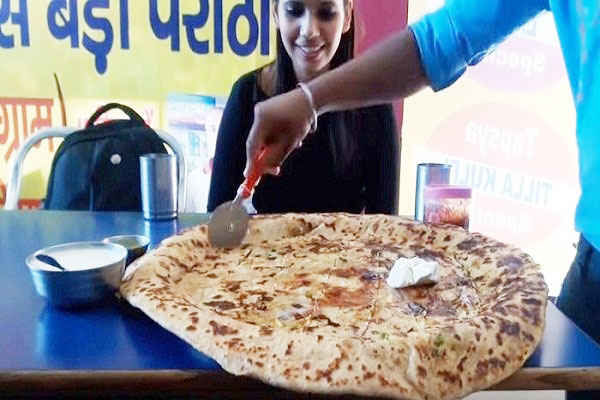 Where
Cost
Rs 400
Cuisine
Indian
Stand out dish
Paranthas (duh!)
Timing and location
The joint is located on Delhi - Rohtak Bypass Road and is open to passerby from 10 a.m to 12 p.m
Contact
9996524647
ABS Challenge
The ABS Challenge, short for A** Burn Spicy, challenges all the participants to finish a plate of six chick wings dipped in extra hot sauce within four minutes without any sides, not even water. If you win, your name goes to their wall of fame. Do you think it's worth a shot and promise to not chicken out from the completion? Then go make your reservations now!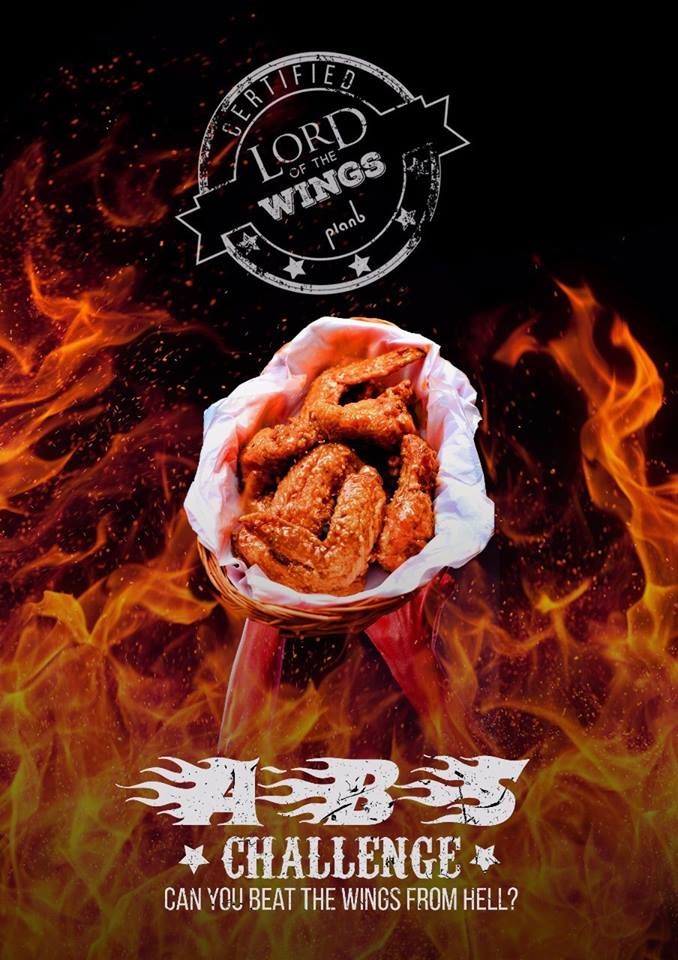 Where
Cost
Rs 460
Cuisine
American, Continental, BBQ, Steak
Stand-out dishes
Juicy Lucy Burger, Nachos Del Sol
Timing and location
The place is open from 12.oo pm to 11.30 pm and is located in Ashok Nagar, Bengaluru (two other branches in Bengaluru).
Contact: +91 8880022737
Khade Chammach ki Chai (Tea with an erect spoon)
Are you willing to gulp down a glass of 90% sugar for a challenge? If yes, then this is definitely for you. This Irani cafe has come up with a special tea with so much sugar that it can make a spoon stand perfectly straight in the cup. If you are ready to intake a week's sugar diet in less than 30 minutes, then be ready see your name on the cafe's wall of fame and get a cool surprise gift from the team.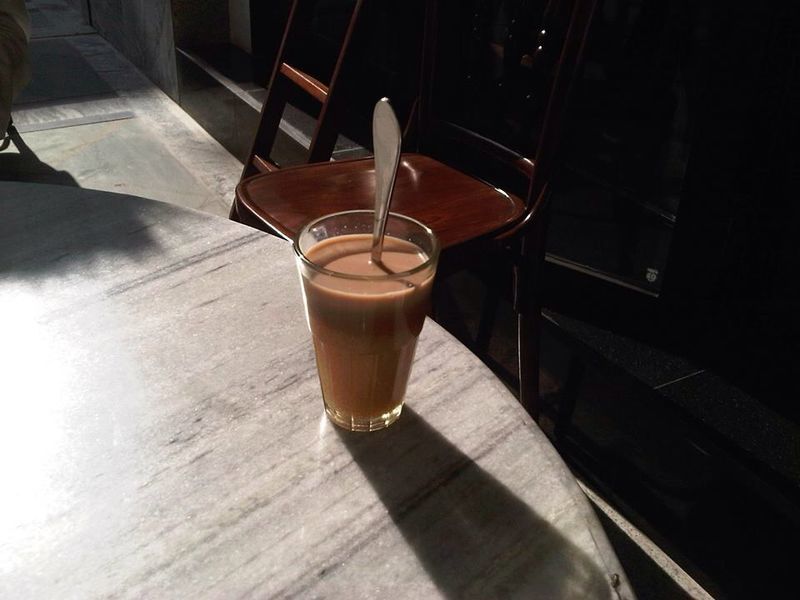 Where
Cost
Rs 60
Cuisine
Parsi, Iranian, Indian
Stand out dishes
Chicken Berry Pulao
Timing and location
The place is open to customers from 11.30 am to 11.30 pm. The cafe has outlets in Gurgaon, Hyderabad, Mumbai, Bengaluru and New Delhi.
Contact
0124 6518801, +91 9971839456
Mother-in-Law's Revenge
In 30 minutes you will have to finish an eight-patty burger, a bowl of pasta, a side of fries and a glass of milkshake in order to get the meal free and get your picture put up on the wall of fame. Do you think you can take down this seemingly impossible challenge? This a real test for all those food freaks.
Where
Cost
Rs 1,600
Cuisine
North Indian, Chinese, Continental
Stand-out dishes
Butter Chicken, Pasta, Nachos, Spring Roll, Sangria
Timing and location
The place is opened from 12.00 pm to 12.30 am in Punjabi Bagh, Delhi
Contact
011 43474917, 9643171117
Have you taken any of these challenges before? How was it? Did you make it to the wall of fame? We want to hear it all! Share your story with us here.
Get travel inspiration from us daily! Save our number and send a Whatsapp message on 9599147110 to begin!
Frequent searches leading to this page:-
food challenges in delhi, eating competition in india, man vs food india