Pune is a heaven for couples, and that's because the city is full of places that they can visit to keep the passion alive in their relationship. From beautiful hill stations to lush-green gardens to open-air dining spaces, Pune and the area around it has all that makes it a lovers' paradise. So guys, what are you waiting for? Ditch the same, old, boring movie and dinner dates, and get ready to explore these romantic places in and around Pune that will make you fall in love with your partner, all over again!
Pawna Lake: A Paradise for Couples Who Love Adventures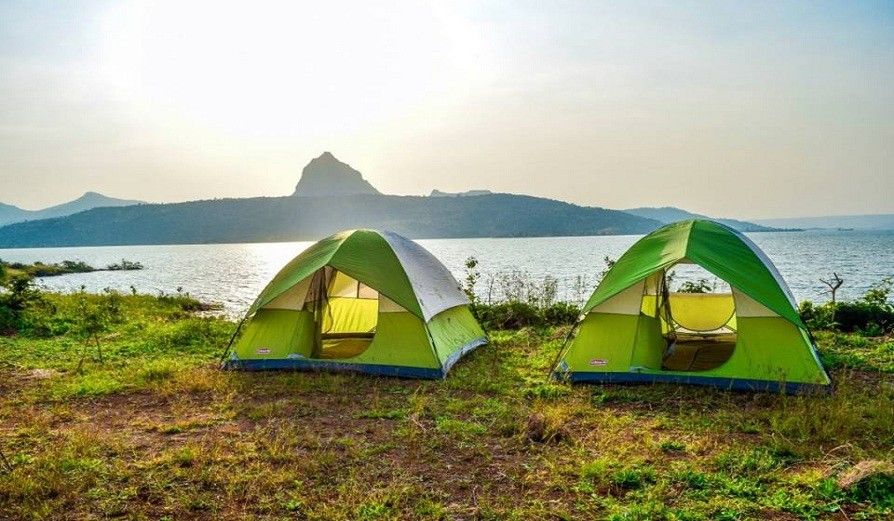 If you think Kashmir is the only destination for couples who are heads over heels in love with each other, we're sure you haven't been to Pawna Lake. Famous for its scenic surroundings, Pawna Lake is a camper's delight. And, so, if your idea of a romantic holiday is camping amidst serene nature under the clear, blue sky, Pawna Lake is the place to be. Unlike the city, where you cannot escape the cacophony of vehicles, the only sound you will hear at this serene retreat is that of birds chirping away gleefully.
When at Pawna Lake, you can also try various adventure activities, such as paragliding, zip lining and rifle shooting. Once you arrive at the lake, explore the surrounding areas in each other's company. After the sun sets and the stars come out, spend a romantic night camping under them. If you are an ardent stargazer, Pawna Lake won't disappoint you. The quality time you spend with each will not only strengthen the bond, but you will also take back a lot of memories that will last forever.
Distance from Pune: Approx. 55 km
Empress Garden: A Colorful Retreat for Those in Love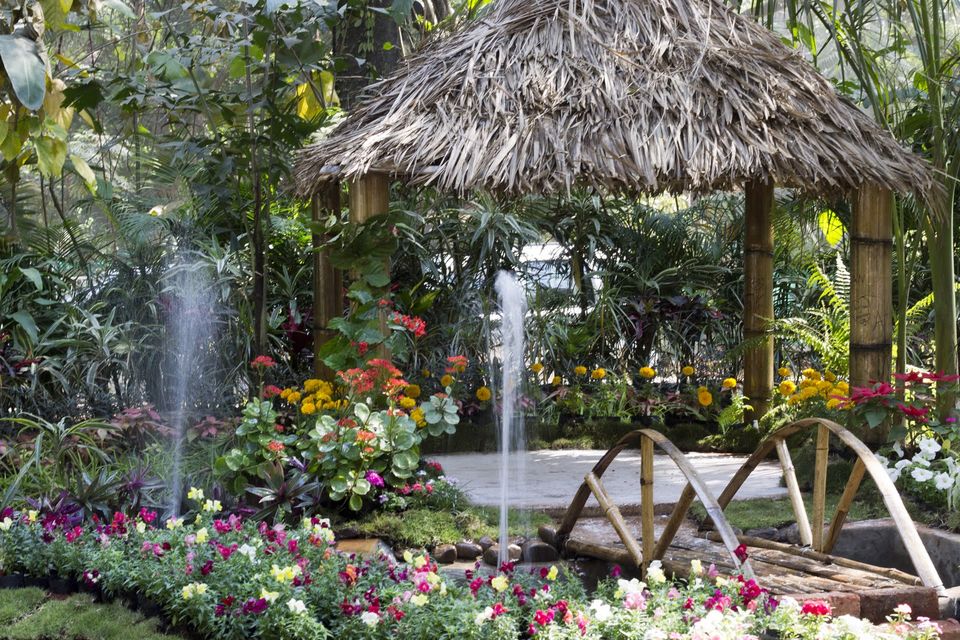 Our everyday problems and professional responsibilities often consume our love life. So if you want to make up to the love of your life for not being able to spend quality time with them, take them to Empress Garden for a romantic walk. The 39 acres of greenery is one of the best places to visit in Pune with your girlfriend or boyfriend. Dotted with rare species of colorful flowers and shady trees, Empress Garden looks like a fantasy land straight out of a romantic Bollywood flick. Once you are done taking a round of the beautifully landscaped garden, you can suppress your hunger pangs at the snack shack. The Agri-Horticulture Society of Western India, which manages the Empress Garden, organize an annual flower show here.
Timings: 9:30 am to 6:30 pm
Entry Fee: INR 15
Tamhini Hill: For Love Birds with Fascination for The Vivid Colors of Nature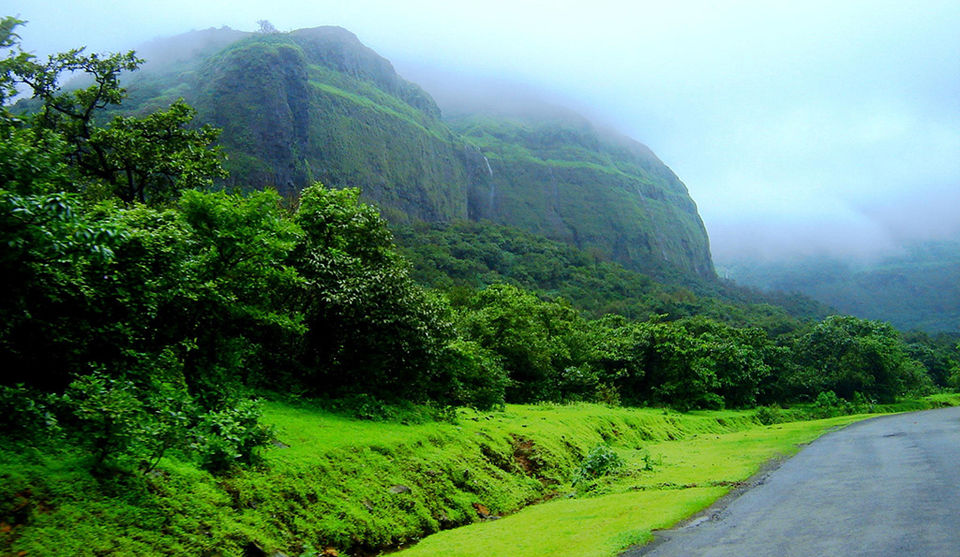 A list of romantic destinations in Pune is incomplete without the mention of the stunning Tamhini Hill. The tiny hill station, located in the Tamhini Ghats, is famous for its awe-inspiring landscape and serene ambiance. A trip to Tamhini Hill will give you the much-needed time that the two of you should spend together. In fact, we recommend that you spend a day or two amidst the greenery enveloping the hill, which is an experience not to be missed.
Spending a weekend in this romantic getaway destination will help you two rekindle yourselves. The view from the hill is stunning, to say the least, and is sure to bring out the romantic in you. Tamhini Hill is also home to Tamhini Waterfalls, the water of which is as pure as the bond, you two share. So the next time you have two consecutive offs, pack your bags and head straight to Tamhini Hill. And, remember, professional and other commitments can wait, love can't.
Distance from Pune: Approx. 53 km
Khadakwasla Dam: A Heaven for Couples with a Deep Connection with Nature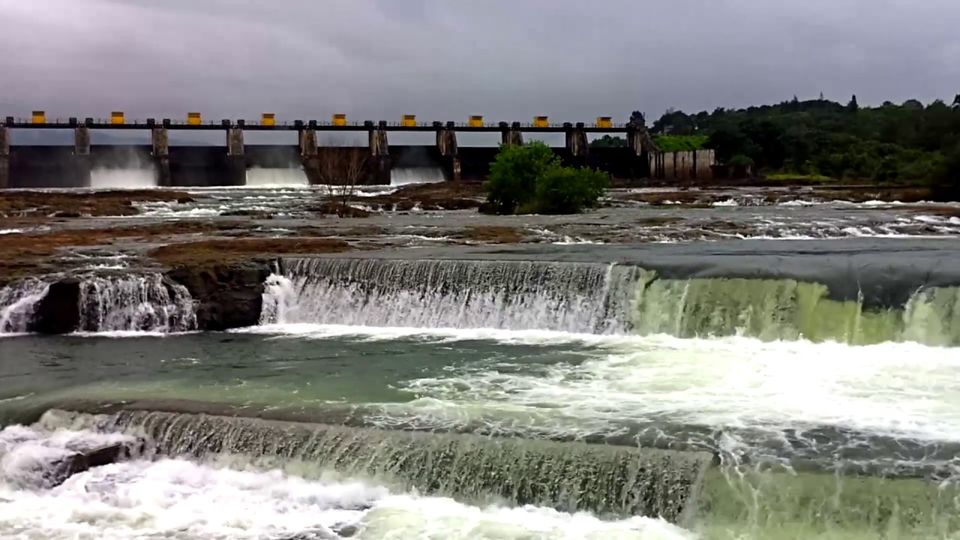 Verdant surroundings, crystal-clear water giving relief to the soul, and amazing weather…Khadakwasla Dam has everything that the nature lover inside you craves for. And though the dam may not have modern amenities that destinations located in the city boast, you get peace and privacy here, and that too in abundance. The serenity enveloping the area and the panoramic views are part of nature's plan to bring you two closer. As you settle down gazing at the amazing sights, beautiful chapters from your love story, thus far, will flash in front of your eyes. You can spend some quiet time watching birds perform their quirky antics. After you have relaxed, you may take a romantic walk to Peacock Bay, which will leave you speechless with its awe-inspiring beauty.
Distance from Pune : Approx. 16km
Sinhagad Fort: A Historic Gem for Couples Who Love Traveling Back in Time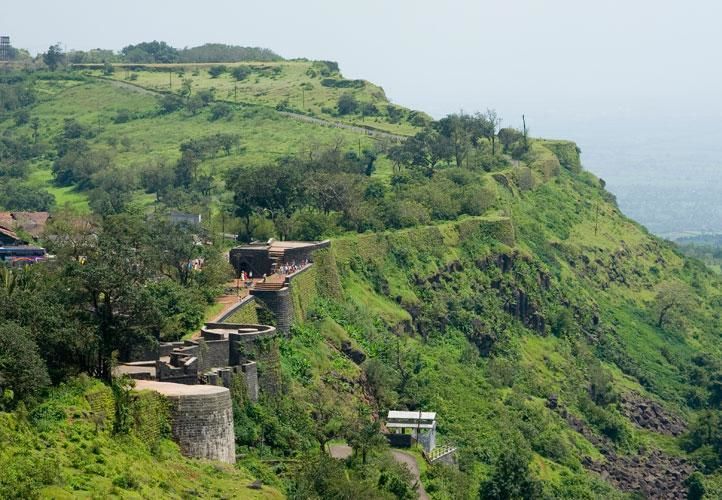 Historical monuments exude an old world charm as these architectural masterpieces have several stories to tell. Located in the lap of nature, Sinhagad Fort is one such architectural gem. The fort is a treasure house of unique stories, some as old as the city itself. As per legends, the fort was built around 2000 years ago and has stood the test of time. If you two lovebirds have an insatiable appetite for adventures, then trek to the top of the fort to get a captivating view of the city. The awe-inspiring beauty of the surroundings coupled with the serenity enveloping the area will set the tone for romantic conversations. As you explore the place holding each other's hand, the memories of special moments that you two lovebirds have shared in the past will come back to you.
Timings: 9:00 am to 6:00 PM
Entry Fee: Free Entry
Distance from Pune: Approx. 37 km
Okayama Friendship Garden: A Breathtaking Riot of Colors for Die-hard Romantic Couple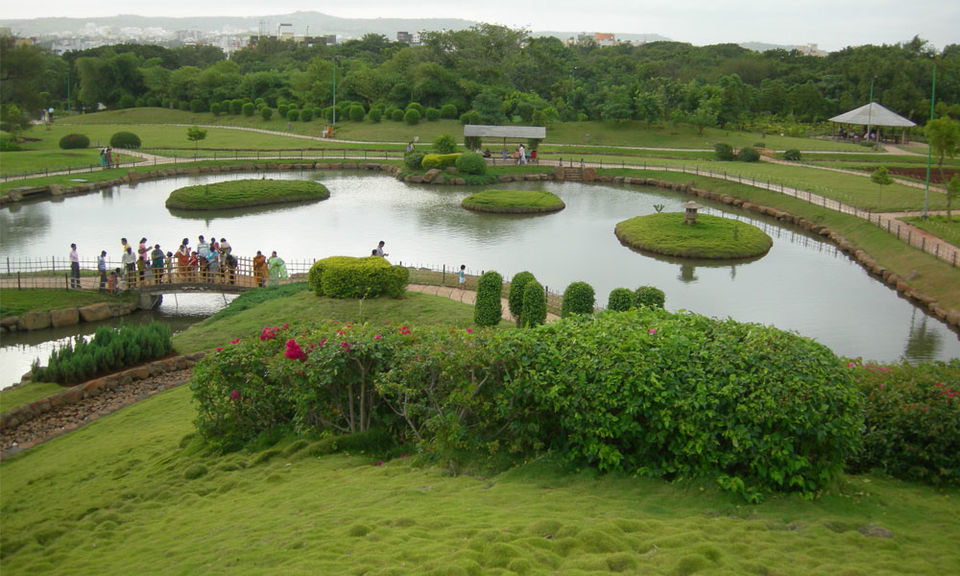 Okayama Friendship Garden, also known as Pu La Deshpande Udyan, draws inspiration from Koraku-en Garden, a Japanese garden built in 1700. Dotted with pristine streams and colorful lawns, Okayama Friendship Garden is a romantics' paradise. It's beautiful Japanese-style structures, small thatched huts, and colorful and aromatic flora make it a popular lovers park in Pune. The well-maintained pathways and tidy lawns invite visitors, who love taking a leisurely stroll amidst greenery. There are various beautiful spots in the garden that have witnessed love blossom.
The garden, with its greenery and serene setting, seems like a utopian world in itself; a hamlet that has played an important role in scripting several love stories. The colours spread by the flowers, the music created by water flowing in the streams, and the calmness enveloping the area, all conspire together to bring you two closer. Intermittent gushes of wind gently caress the flowers making them sway and also create ripples in the water, which will make you feel that nature is smiling at you.
Timings: 6:00 am to 10:00 am and 4:00 pm to 7:30 pm
Entry Fee: INR 5
So, Where are you heading to with your bae ?
Don't let your busy work schedule take a toll on your love life. So without giving it a second thought, plan a mini-date with the love of your life to these romantic places. It will not just reignite the passion, but will also strengthen your bond, further.