It's only after I started travelling solo and with my friends that I realised why my parents put so much effort into making sure we stay at the best resorts and hotels. Your accommodation can really make a difference to your vacation. And while I love the luxuries of a 5-star resort, I'm not very fond of burning a hole in my pocket, especially when I've only started my career.
A bit of internet research led me to believe that one doesn't need to shell out a lot in order to stay at an excellent property. I have, thus, compiled a list of gorgeous homestays, situated in some of India's most popular locations, that would make you ditch those expensive, 5-star resorts.
These homestays might not have facilities like Jacuzzis, spas and high-end dining options but they all are designed in an innovative manner and provide a unique experience.
Inspired by the Greek islands of Santorini, the property is beautifully coloured in blue and white. The villa is located strategically on a hillock and offers an unparalleled view from the top. It comes with a swimming pool and makes for a perfect escape from life's humdrum.

Where: Bambolim, Goa
Price: ₹3,658 (for the entire 2 BHK)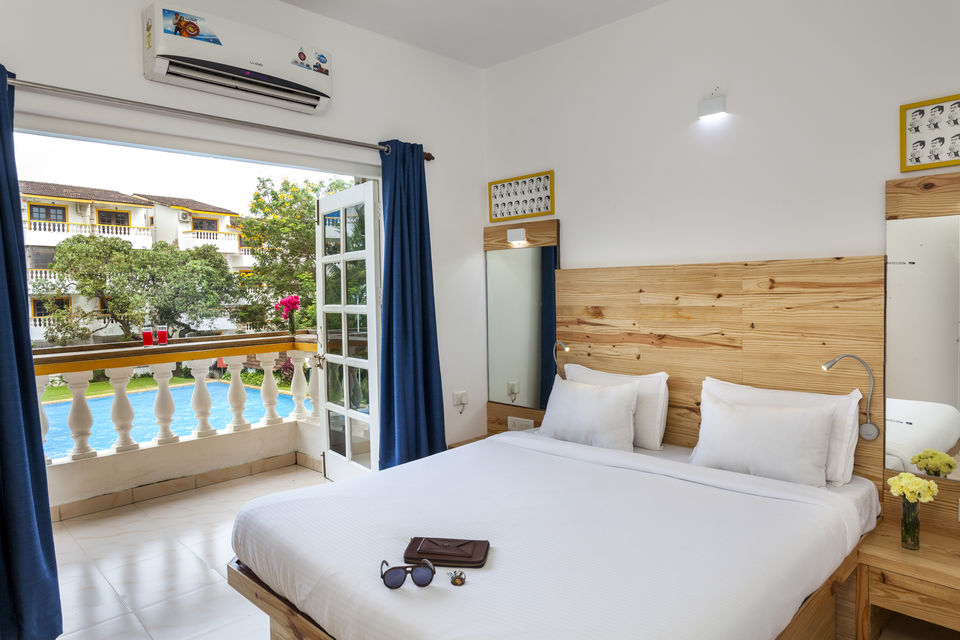 Located in the heart of Goa, this 1 BHK is tucked away in a quiet corner, away from the noise and crowds. Wooden interiors embellish the cosy bedroom, and the balcony boasts of a porch swing and swimming pool vista.
Where: Candolim, Goa

Price: ₹2,171 (for the entire 1 BHK)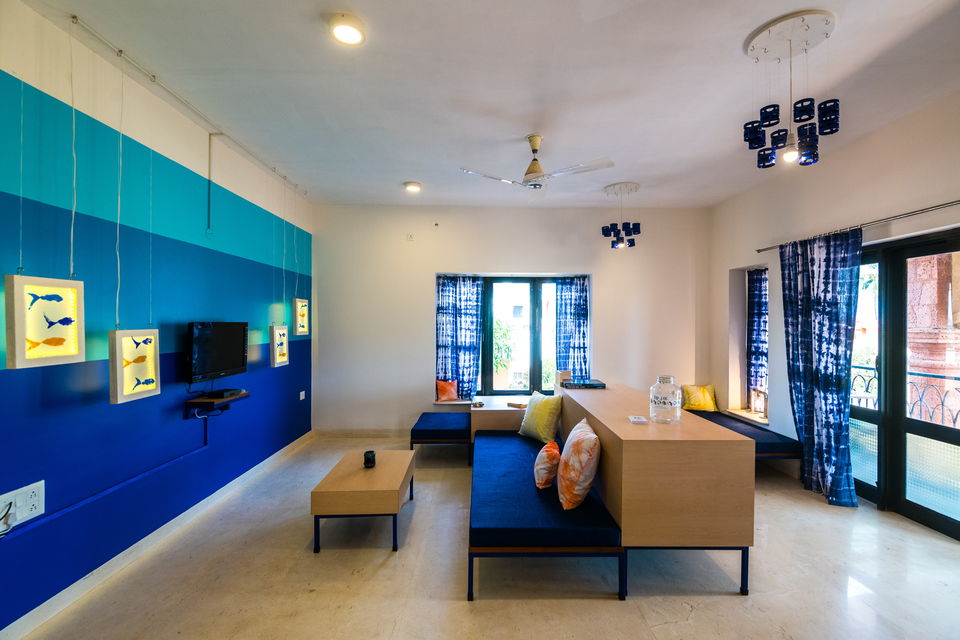 With elements from the ocean world and walls coloured in blue, this quirky house won't fail to impress a sea lover. The interiors are innovative, rooms spacious and the house is located close to Goa's top attractions.
Where: Dona Paula, Goa
Price: ₹2,997 (for the entire 3 BHK)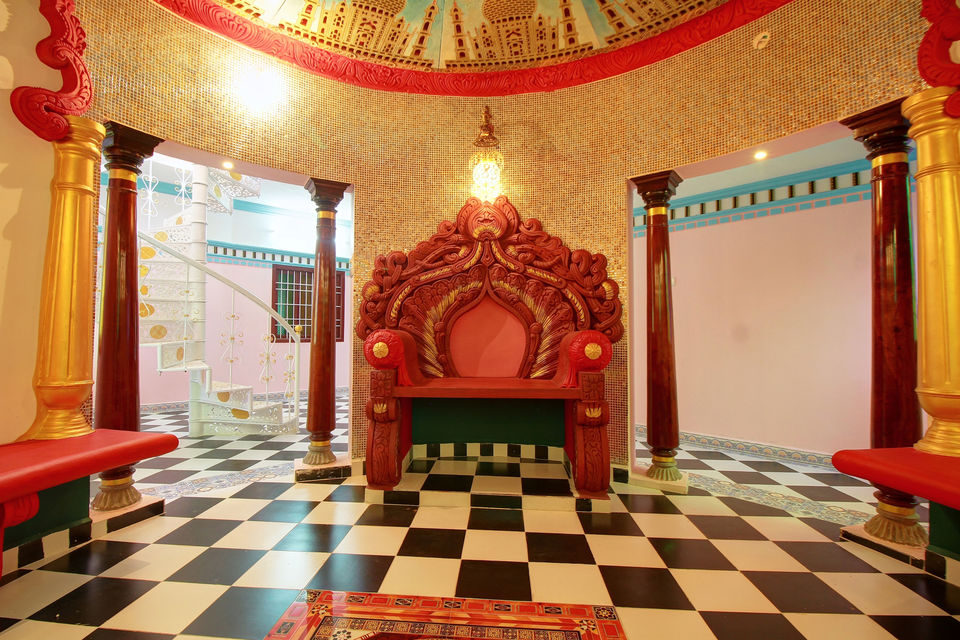 The imposing facade of this castle-like manor is a prelude to its opulent interiors. As you proceed inside, you would find intricately designed, a regal decor with all modern comforts. The magnificent house comes with a terrace that provides sweeping views of palm trees.
Where: Villupuram, Pondicherry
Price: ₹856 (for a room)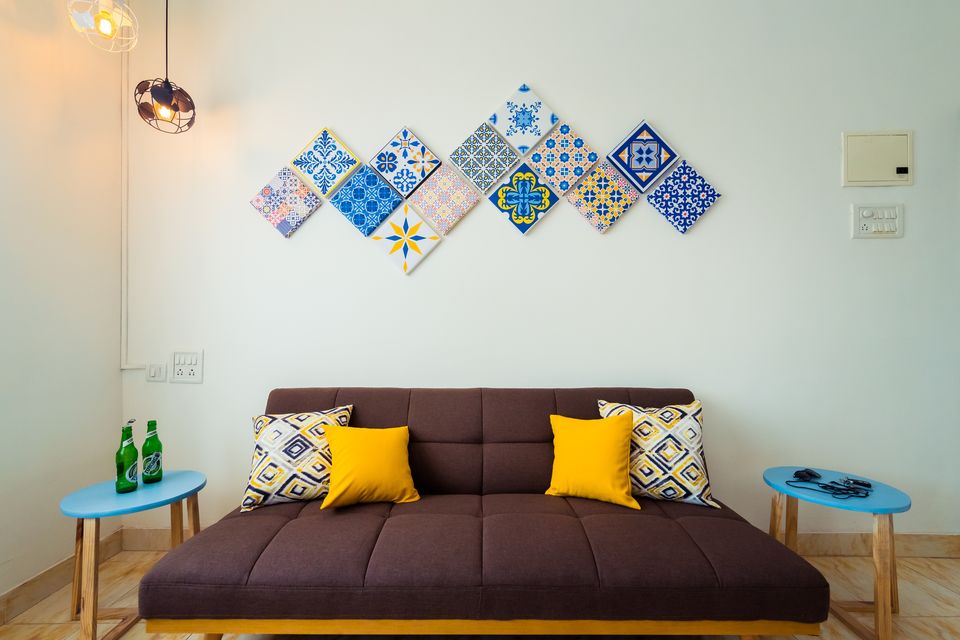 Minimalism dictates this gorgeous Goan house which lies in close proximity to Goa's most popular beaches. Be it the location, simple yet innovative decor or the quaint aura it exudes, this lovely homestay is everything one can hope for in a homestay.
Where: Bardez, Goa
Price: ₹1,864 (for the entire 2 BHK)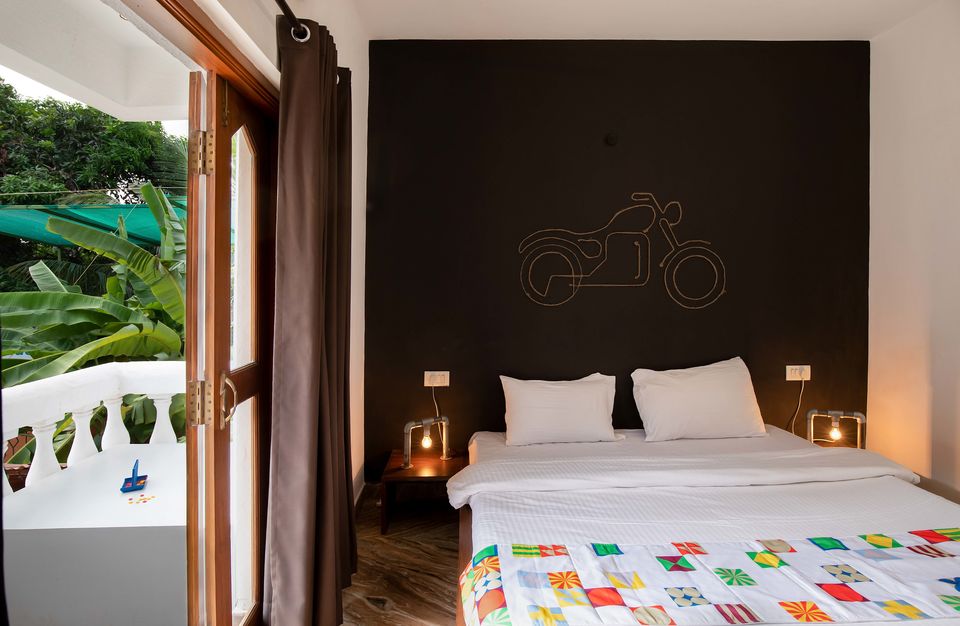 Tailor-made for a biker riding in Goa, this quirky homestay perfectly captures Goa's biking culture. Motorcycle murals adorn the walls and design elements are inspired by shapes and parts of a motorcycle.
Where: Candolim, Bardez, Goa
Price: ₹2,685 (for the entire 2 BHK)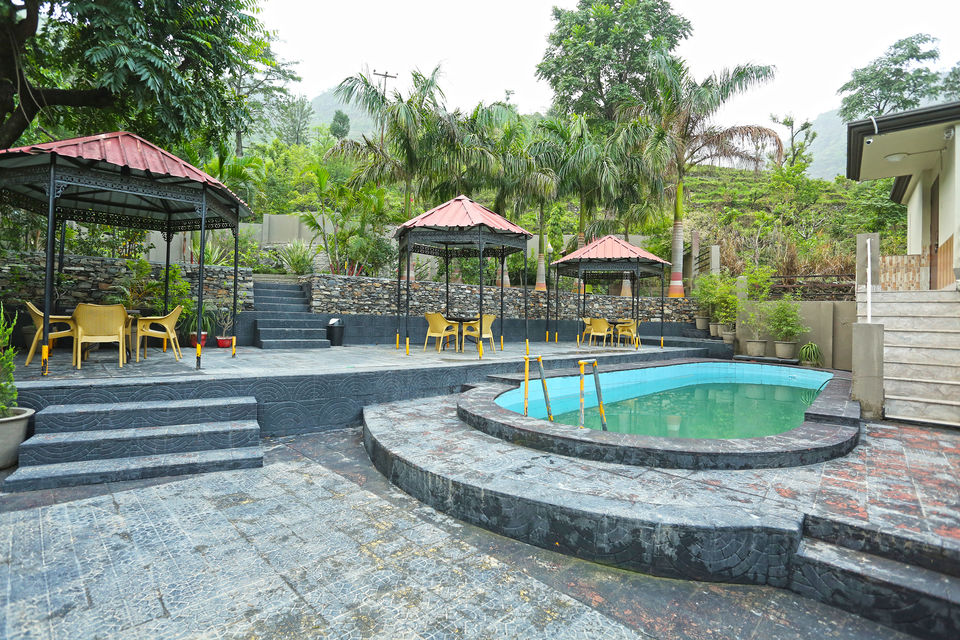 This hill-view studio is all you need for a rejuvenating break. Lush greenery surrounds the cottage which is equipped with a swimming pool and a garden. The property, with all its benefits, is truly a value for money!

Where: Seraki, Dehradun
Price: ₹1,267 (for the entire studio)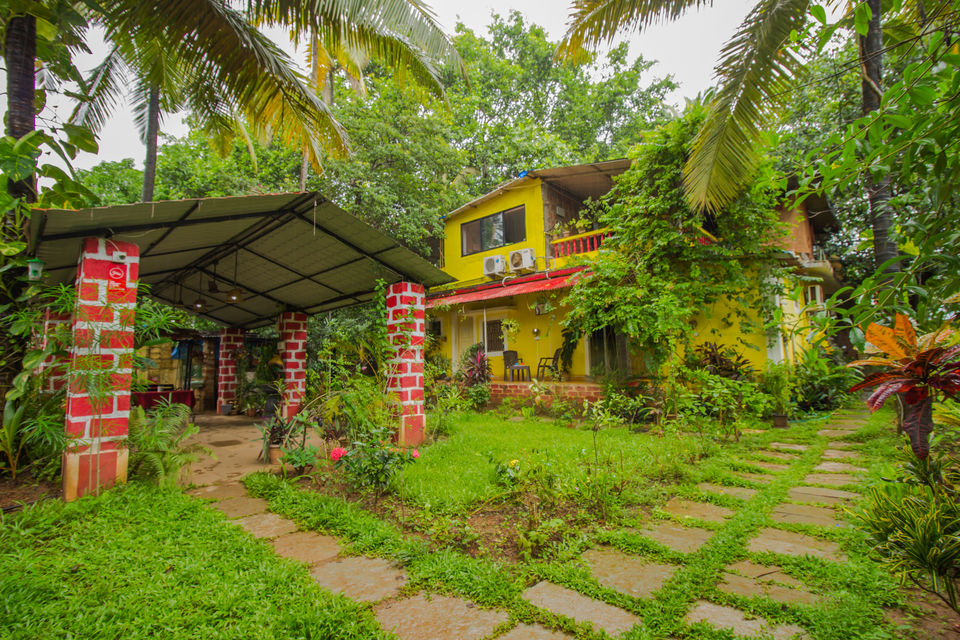 A peaceful countryside stay is quite a juxtaposition to Goa's electrifying atmosphere but that's exactly what you need after a long day of partying. The rustic property is colourfully painted and the vibrant interiors won't fail to tranquilise your mind.

Where: Siolim, Goa
Price: ₹806 (for a room)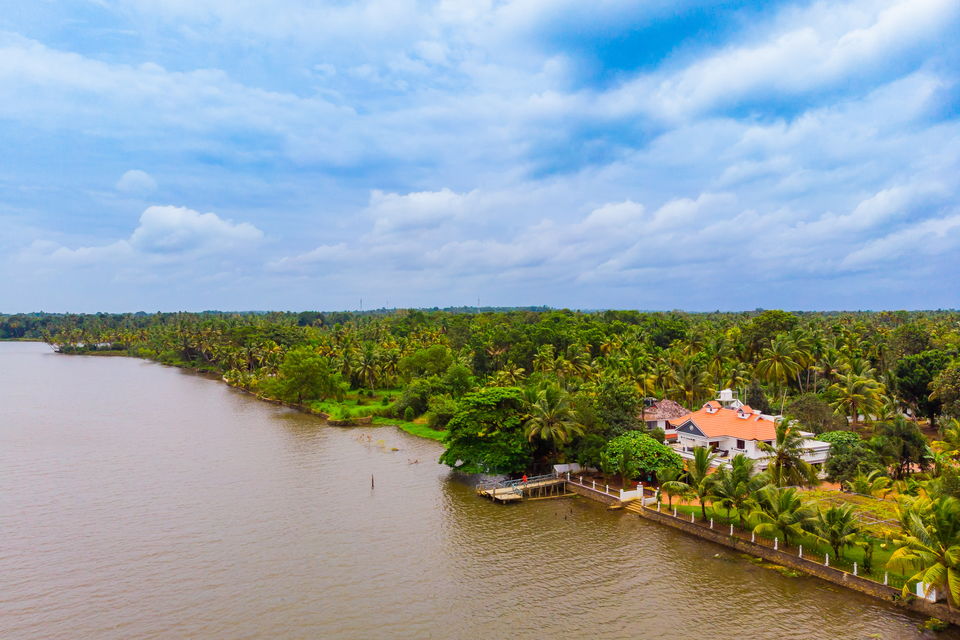 Located right next to Periyar, Kerala's longest river, this homestay is all you need for a quintessential Kerala vacation. The homely property is neat, clean and has all the necessities. Guests can also play table tennis and carrom for recreation.

Where: Kochi, Kerala
Price: ₹1,200 (for a room)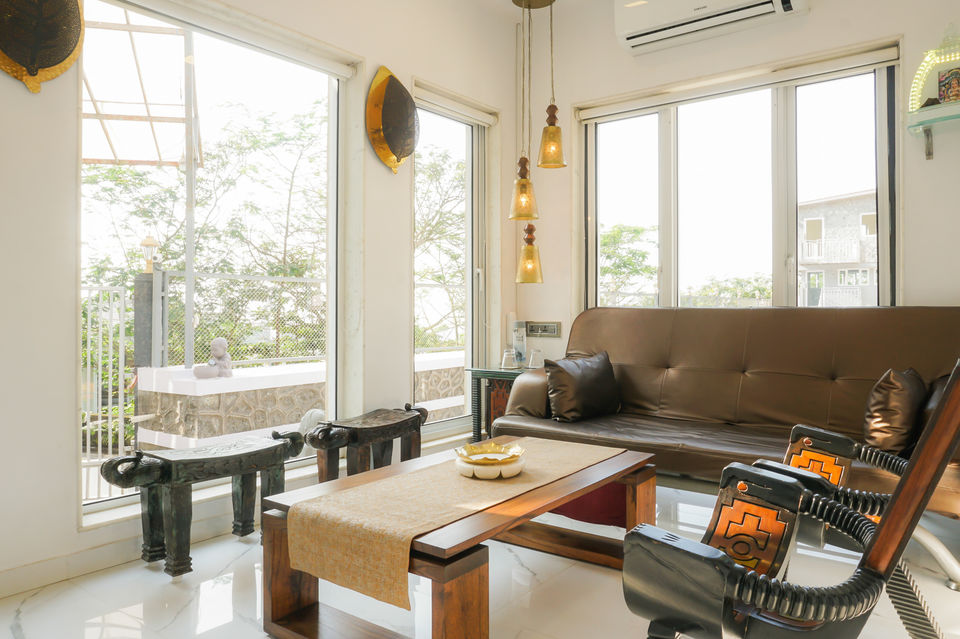 This premium, posh property with its minimally designed rooms is perfect for a weekend getaway. Play snooker, table tennis and foosball or unwind with your book; the possibilities here are endless.
Where: Khandala, Lonavala
Price: ₹12,000 (for 2 rooms)
To explore more such beautifully designed homes, click on this link. Also, follow OYOxDesign on Instagram for home design inspiration.
Have you stayed at a unique property in India? Share your experience with other travellers by writing about it on Tripoto.
In association with OYO Home