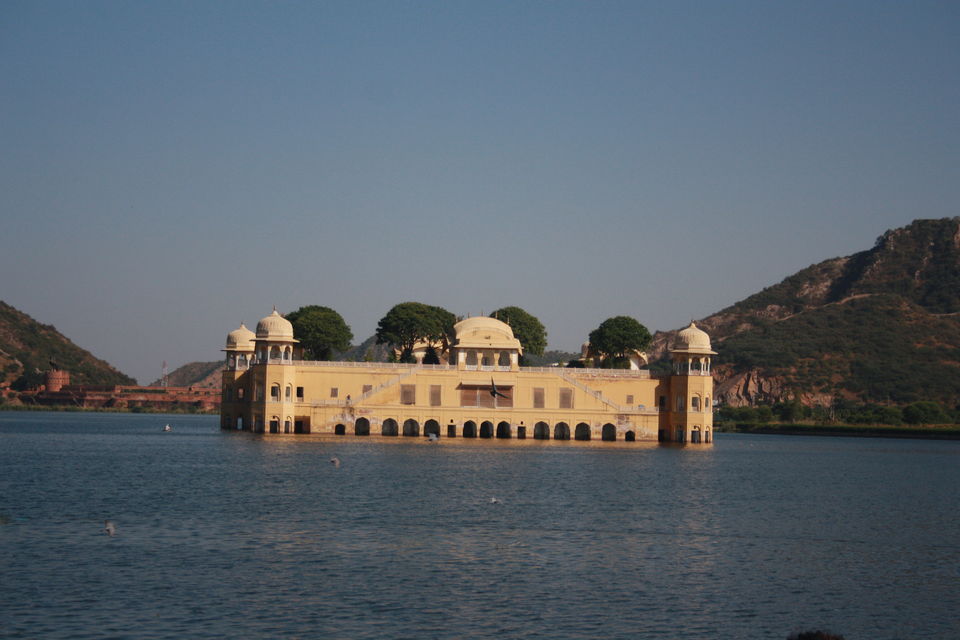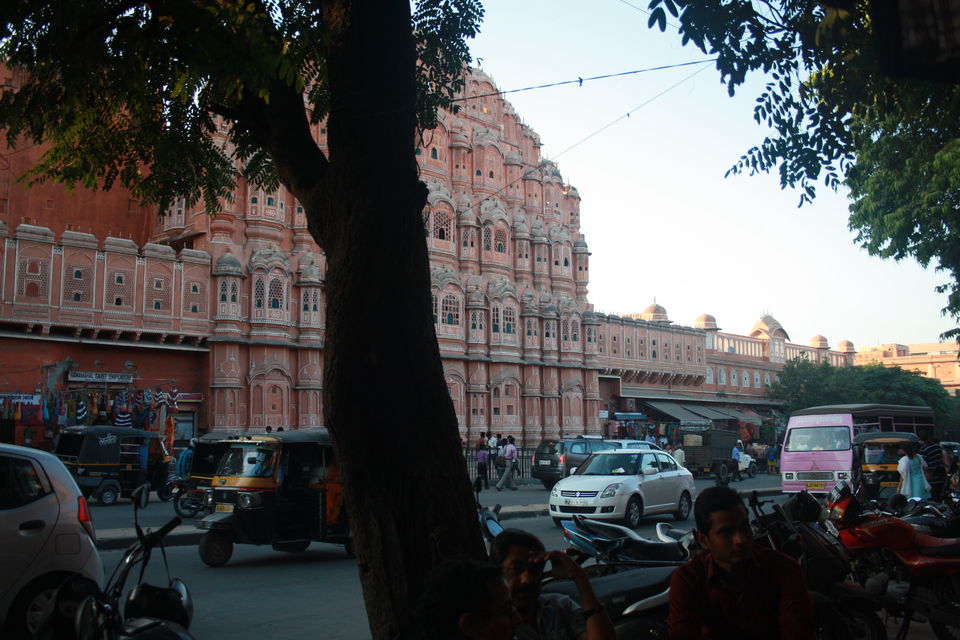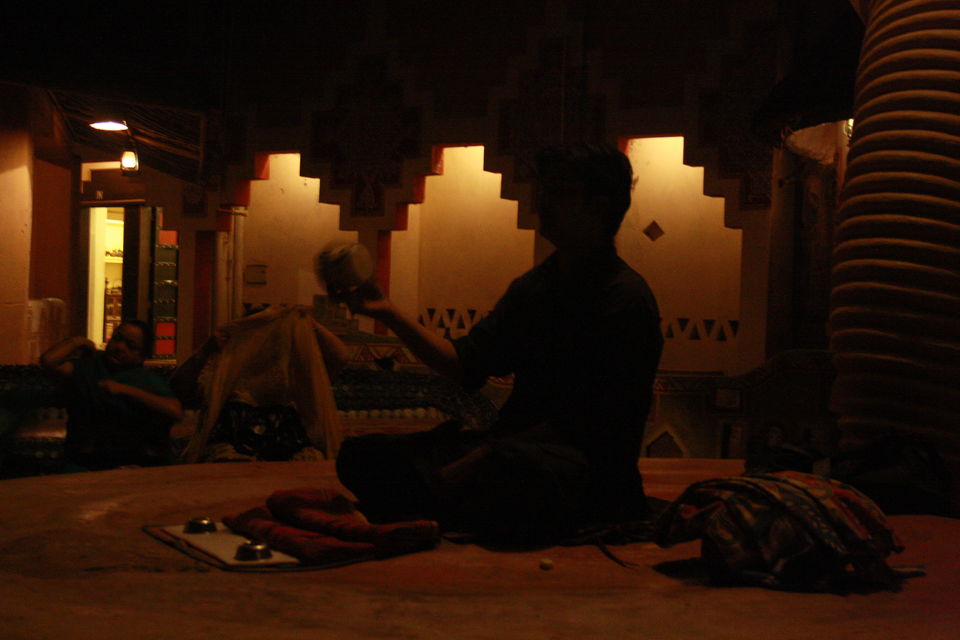 Early morning train trip with ladies of the family? Once in a blue moon event. And breakfast on the chair. Ah the good times. it was just for a day but it was one of the best days I have had. Jaipur maybe called the pink city but I'll call it the city of mahals, sun, blue pottery and the old times. I felt like the train ride had taken me back a few decades. I felt like a princess walking through the old courtyards of the Jaipur palace. The Jal Mahal was a wonder and the Hawa Mahal a dedication to beauty. The old Rajputs definitely had style. The most amusing part was giving directions to a hotel I didn't know to the clueless auto driver in my very broken hindi. Alas poor him, he gave me a tour around most of Jaipur unknowingly for just 50 bucks. Choki Dhani. I felt like I had wasted all my morning going around Jaipur (not exactly.. its just for the effect). All I had to do to see Jaipur was to go into this amazing new Fair. All things that define Rajasthan was recreated there. And the enless buffet of the rajasthani food! All i have to say is that it was very difficult to breathe by the end of it. It maybe was just 24 hours but on the ride back home I realised that you don't need months to know a place. A mere day is enough if you have the heart to live, eat and take photos..
Right there on the roadside. It was like an intersection between the ancient and modern times. It may be called the palace of winds but it did leave me breathless.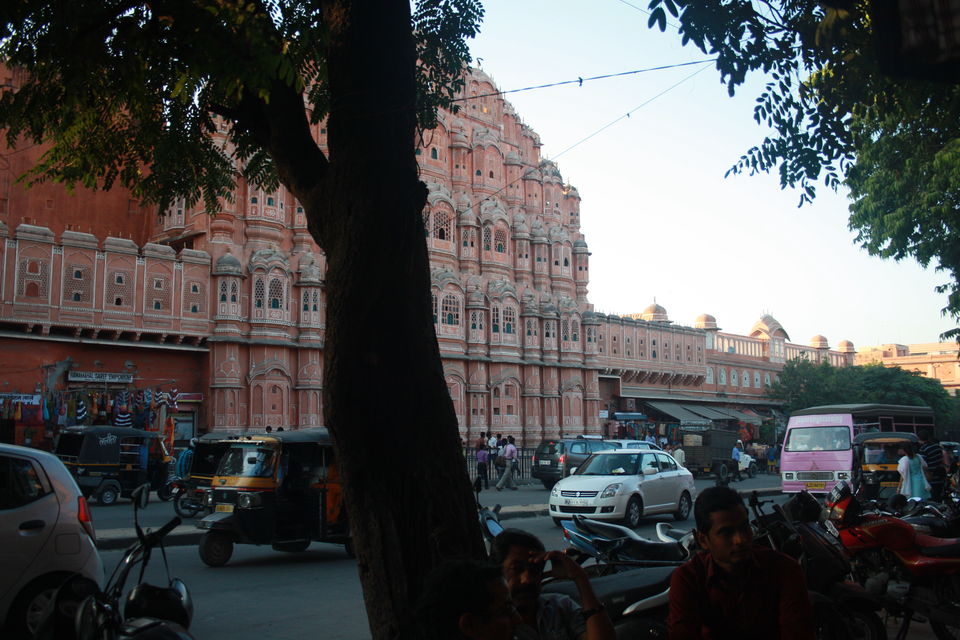 A whole lake was built around it! It practically looks an aquatic plant that blooms out of the water. Hats off to the one who thought 'hey a palace in the water, how hard can that be'!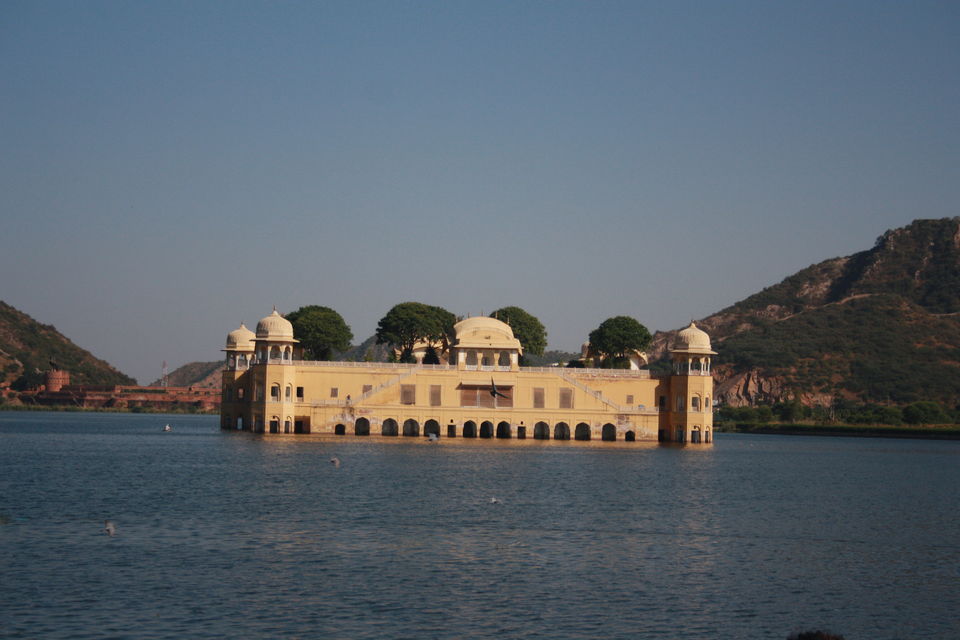 You want to eat? Dance till you drop? See the old woman making roti in the fire? See the pegions magically appear out of nowhere? Ride a nasty camel? Its all right here at Choki Dhani! If you miss it, grumbling about it the rest of your life guaranteed.