Dubai is a destination of superlatives. It is the wealthiest and the tallest city that welcomes millions of tourists every year from different parts of the globe. Some come here to experience luxury, and others, for adventures of a different kind. It is also a paradise for shopaholics, with many world-class malls where you can indulge in ultimate retail therapy. The Dubai Shopping Festival held every year in the month of January-February is a much-awaited event and a great tourist attraction. For leisure, various activities like horse riding, dune bashing, swimming and beach fun can be enjoyed in this city which is a playground with endless options.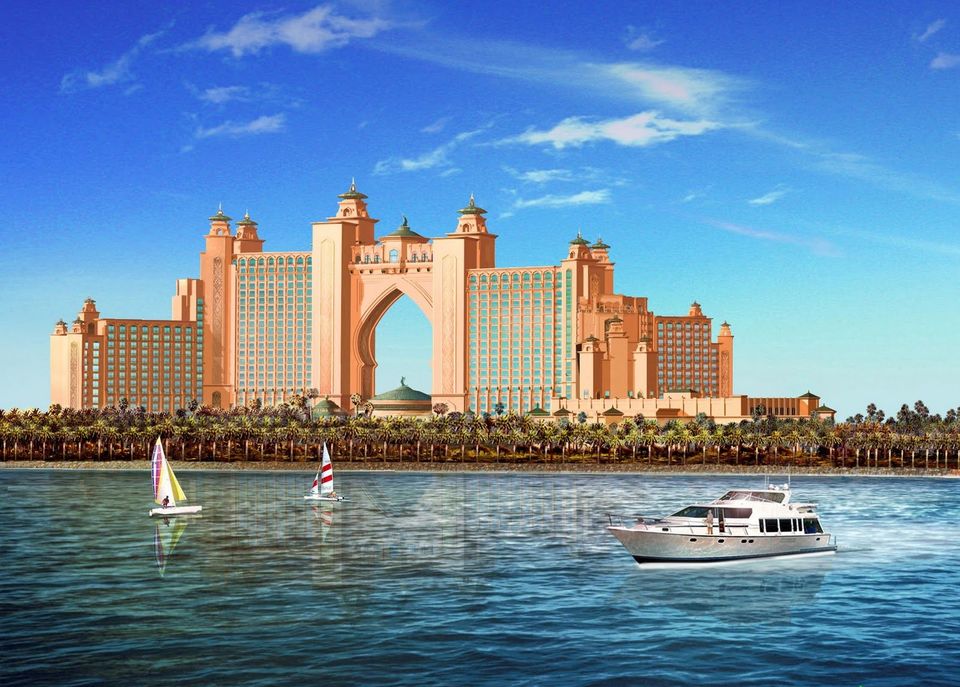 Jumeirah Beach Park:- Jumeirah Beach Park is a great place to enjoy a wide range of fun-filled activities. The sand and the grassland provide an ideal ambience for a family picnic or for leisure moments. There is also a swimming pool and volleyball court for ultimate amusement.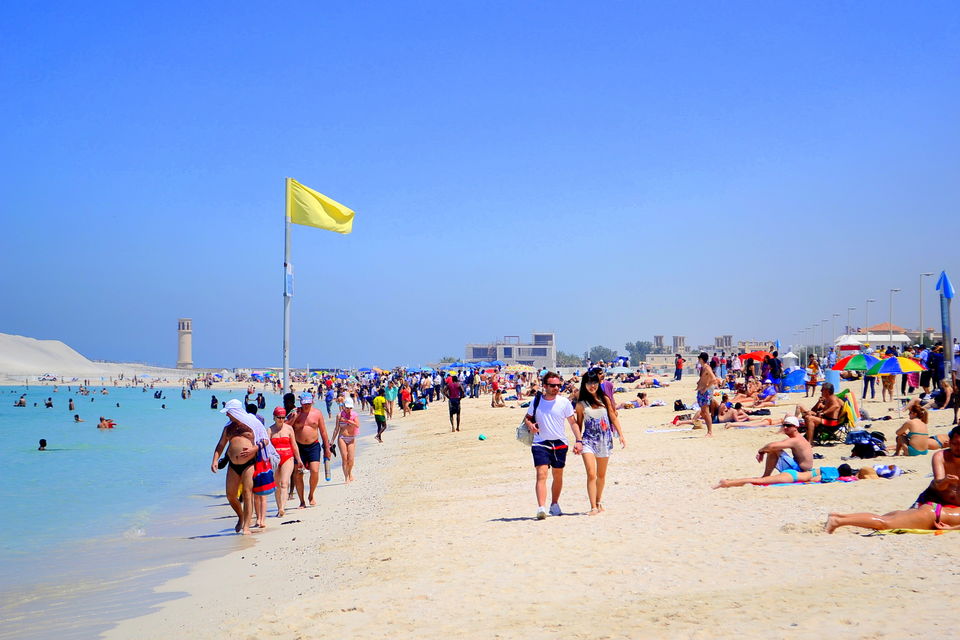 Desert Tour:- A Dubai Desert Safari is an unmissable experience that offers you an adventure like no other. Many comprehensive tours are available for desert explorations. These include things like dune bashing, camel rides, sand ski, barbeque dinner and belly dance performances.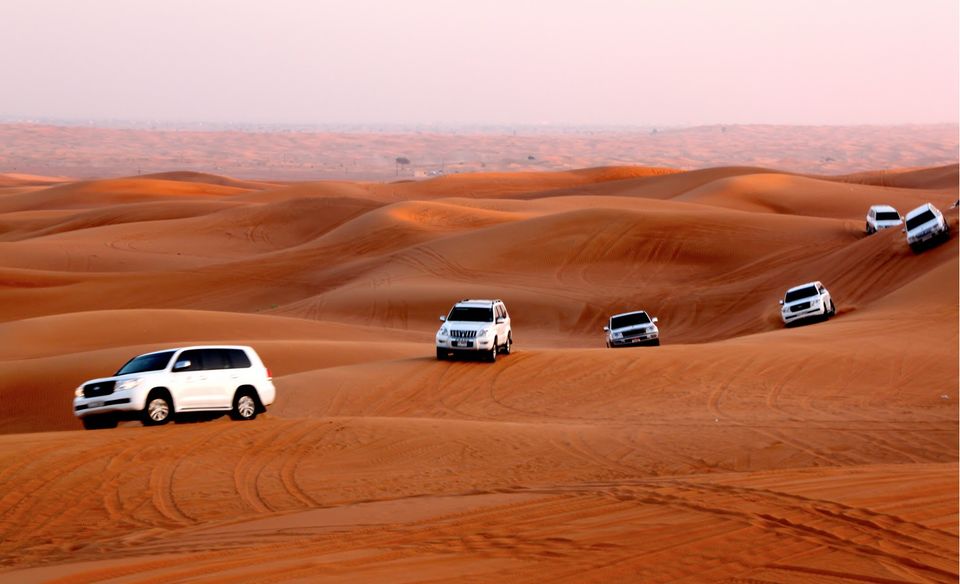 The Palm Islands:- The Palm Islands constitutes two islands – Palm Jumeirah and Palm Jebel Ali. Only the former one is complete now. This artificial archipelago takes the form of a palm tree and features a number of shopping malls, world-class hotels, boutiques and entertainment centres.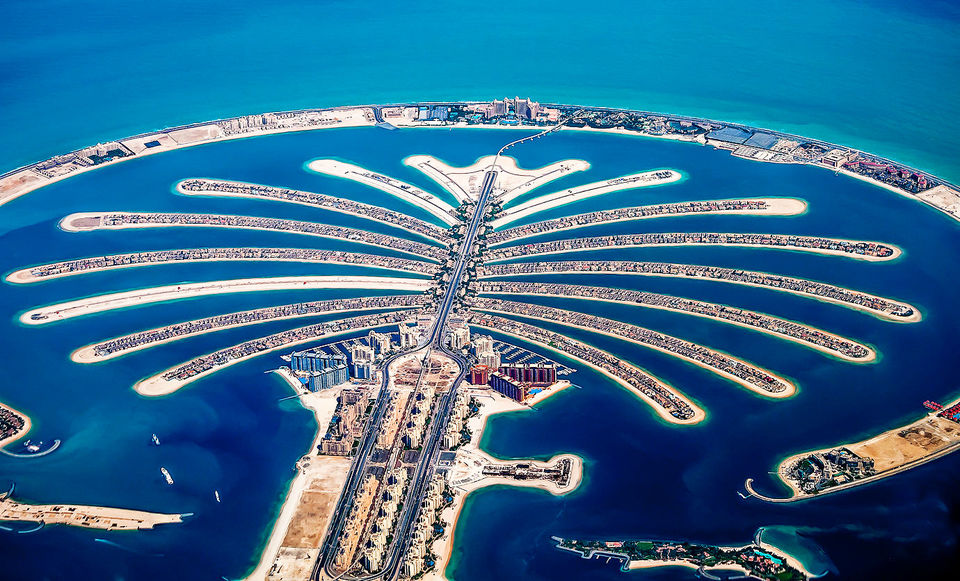 The Burj al Arab:- This iconic landmark of Dubai is more than just a hotel. It stands tall to dominate the Dubai skyline and is beautifully shaped like a sail of a ship on the top. It boasts grand interiors and equally impressive exteriors. The Al Muntaha Restaurant, at 200 metres above sea level, offers spectacular views all around.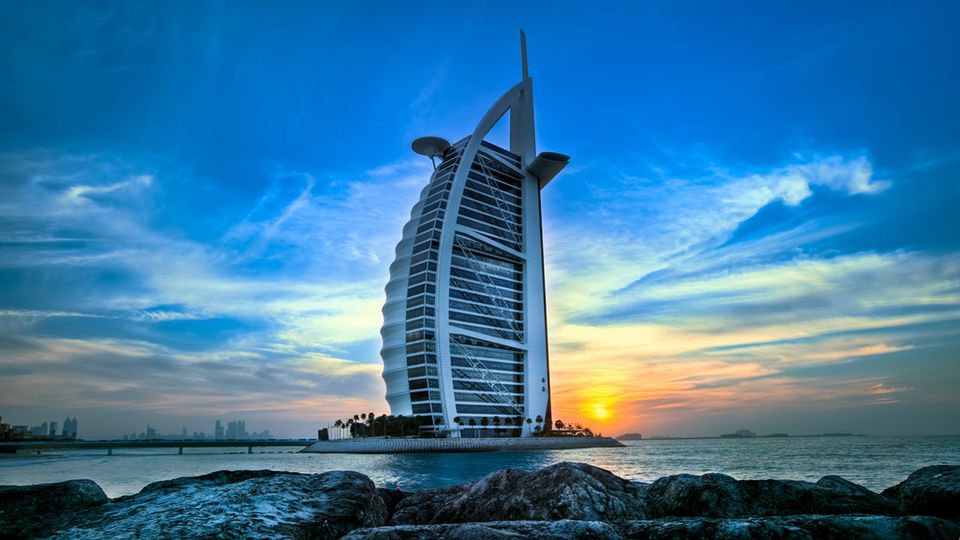 The Burj Khalifa:- Known to be the tallest artificial structure in the world, standing at 829 metres, the Burj Khalifa is a breath-taking architectural marvel. It holds many other World Records besides being the tallest building. It is the tallest freestanding structure; it has the most number of floors in the world with the tallest elevator, highest outdoor observation deck in the world, the highest restaurant from ground level and the highest residential apartments. Grab Dubai cheap flights offers and explore the following top attractions of this beautiful city.