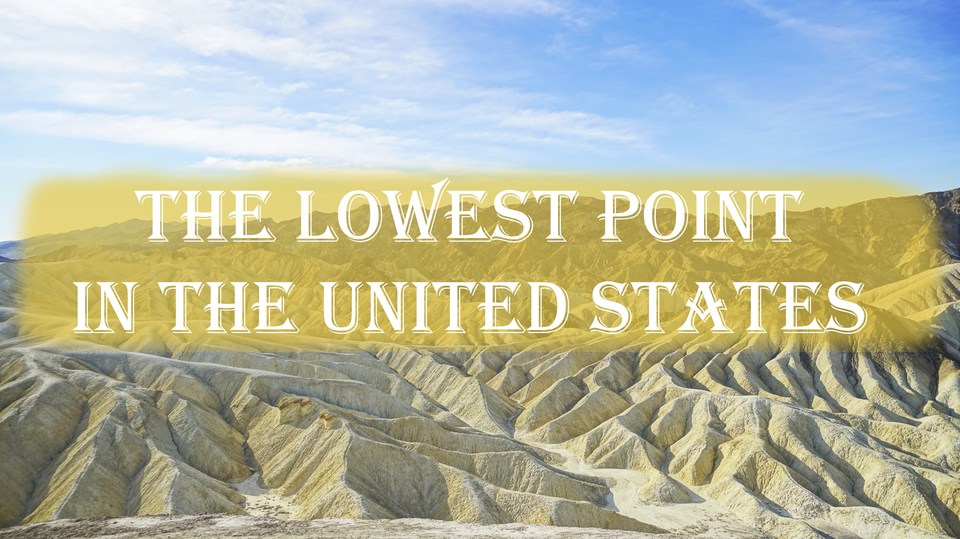 Planning a trip to the hottest, driest, lowest National Park in the United States? You won't be disappointed! Death Valley offers a spectacular array of painted mountains and vibrant skies (it is the 3rd darkest place in the United States).
Below is the itinerary I followed on my 2 day trip to Death Valley National Park.(more details on kavarastories.com

We started our weekend trip from the East side, via highway 190, entering at the Death Valley Junction.
Duration: One night, two days
Time Frame: Nov 3-4, 2018
Accommodation: Tent camping at Furnace Creek Campground (scroll down for more options)
Things to note:
There are 2 gas stations inside the park [Furnace Creek Gas Station; Stovepipe Wells Gas Station (route 190, near Mesquite Sand Dunes)], but gas is expensive. Fill up before entering the park. The weather varies from the mountains to the valleys, so be sure to check both. During the night/early morning at Dantes View we faced winds and temps in the high 40's, while temps at Furnace Creek remained in the high 60's.
Food: There is a small selection of food available at the Furnace Creek Visitor Center and restaurants at The Ranch
Dantes View

Our first stop was Dantes View. We reached the view-point around 3 AM - just in time for some excellent views of the Milky Way. Temperatures were down to the high 40's and the winds picked up within the hour, but nonetheless, we set up our chairs under the starry sky. With no light pollution, we were even able to see a satellite sailing across the sky. Half hour before sunrise, audiences started to show up and spectators waited patiently for the show. Once the sun rose, we had great views of the Badwater Basin.

Zabriskie Point

Next, we headed to Zabriskie Point, about half hour from Dantes View. This stunning landscape has been used in pop culture to represent the surface of Mars - it truly has a unique aura about it. A short walk up a paved road leads you to the view-point. If you're feeling adventurous, check out one of the three hiking trails and walk through the scenic badlands. Hike to the Badlands We started our hike to the Badlands (Badlands Loop) from the Zabriskie Point Parking area. Make sure you are carrying plenty of water (I ended up drinking about 1.5L), and have enough sun protection as there is minimal shade on this route. The views are amazing, and at times, you feel like you are walking through a scene from The Lion King. This trail can get steep at some points so hiking shoes are recommended. Keep a careful watch for trail markers and don't venture off route.

Badwater Basin

At 282 feet below sea level, this is truly an other-worldly sight. The salt has solidified in hexagonal patterns and stretches on for five miles, though most people do not walk all the way across. A short, flat walk from the parking area will take you to the basin. Walk out and face back towards the parking area and you'll see a sign on the mountain that shows you where sea level is.

Artist's Palate

Check out the blues, greens, and reds on these naturally painted rocks. Visit during late afternoon for best views. (We had gone close to sunset, so the colors don't show up as well in the pictures).

Mesquite Sand Dunes

Take a short walk for a great view, or if you're feeling adventurous, you can hike all the way out and up the dunes!
Teakettle Junction

On your way to Racetrack Playa, you'll pass by Teakettle Junction. Bring your teakettle along if you want to leave your mark!
Racetrack Playa

Racetrack Playa is a 3 hour drive from Furnace Creek. Prepare to drive one hour on unpaved roads. High clearance vehicles are required and 4 wheel drive is recommended. Check out the Sailing Stones - these rocks have mysteriously moved over the years, leaving trails in their wake. For more about this phenomenon, check out this article.
Ubehebe Crater

This crater was formed due to a magma eruption. Get amazing views from the top, or hike down into the crater! The hike is steep and slippery due to the loose gravel, but the views are amazing.
Where to Stay
Furnace Creek Campground
- most popular

-open year round

-$22-36 per night

-reservations required mid October to mid April

-portable water, picnic tables, fire pits, flush toilets, RV hookups, and a dump station

-elevation 196 feet below sea level

Sunset Campground

-open mid October - mid April

-$14 per night
-first-come first-served

-portable water, flush toilets, and a dump station

-elevation 196 feet below sea level

Texas Spring Campground

-open mid October - mid April

-$16 per night

-first-come first-served

-portable water, picnic tables, fire pits, flush toilets, and a dump station

-elevation sea level

Hotel/Lodging options at The Oasis
-lowest golf course in the world
What to Pack
Sleeping bag
Sleeping pad
Tent
Hiking boots
Buff/scarf
Basic medical kit
Warm jacket (Patagonia Nano Puff)
Backpack (Osprey Kyte 36L)
Hat and Beanie
Sunglasses
Base layers (Top and bottom)
Gloves
Headlamp
Reusable water bottle
Extra water
Small day pack for hikes
Camera and tripod (optional) [Sony Alpha 7RII]
Battery pack and chargers
Snacks
Reusable utensils
Multi-tool (optional)
© KavaraStories. All Rights Reserved.