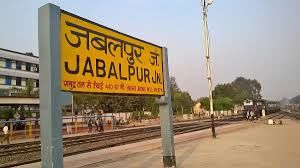 Jabalpur is a small, slow pace, relaxed, calm town at the heart of India-Madhya Pradesh.
The city is world famous for its top tourist spots and food and is considered to be a favorable tourist destination. Family vacations get more exciting and backbreaking, simultaneously, especially if you are holidaying with kids. However, Jabalpur is one of those places where traveling with kids as it can be quite a comfortable holiday destination. As more tourists visit the city year after year, they are contributing in the change of its lifestyle and culture. So, the hint of what Jabalpur has in store for you, here is a mixed bag of places you get to see from pilgrimage sites to wildlife destinations and historical places while you relish a trip around this city in Madhya Pradesh.
Street Food for Foodies
Popular classic street food at Jabalpur is Samosa, Aloo Banda, Mangoda and Bhajiya etc. Pha-Jalebi is also popular during morning hours. During summer, you'll see carts selling Barf-ka-Gola, Kulfi, Jaljira, And Dahivada etc.
Baba Falhari Chat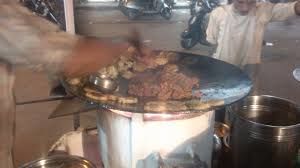 Snacks made out of stuff from fruits and vegetables in milk fat. Most famous cart is "Baba ki Chat" on Sarafa Road. Heavy cast iron griddle kept over a wood fired furnace on a cart. Everything is cooked using pure ghee, serving only 3 items. While other shut down at 9.00 PM, Baba's cart remains open till the midnight.
Malai Roll and Rabdi
Popular among business community Rabdi is made by lengthy process of slow cooking of milk and sugar for hours together. You can enjoy this treat also on Sarafa Road. The resultant is thick condensed milk which develops a bit granular structure yet having some viscosity to crawl. Very delicious! Malai Roll is made from the cream which floats naturally over the surface of the milk. Delicious!

Kebabs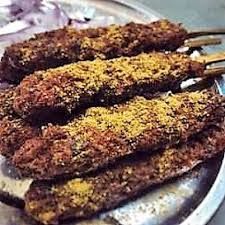 Choti Omti area, this small shop uses a coal fired flat pit and skewers for slow cooking overnight marinated beef chunks in tomato and secret spice base. Tender, spicy, cooked to perfection served with thin slices of onions and a lemon slice.
Ramnath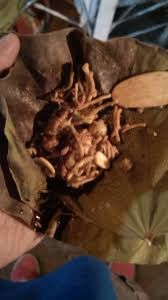 Ramnath is another special and popular item of the Sarafa Bazaar. One of the oldest snacks center serving Samosa and Bhajiya in bowl made of leaves along with exclusive, thin sour butter milk and sour tamarind chutney. Two piping hot samosa @ Rs.10/-
So, the street food of Jabalpur is a total delight for the foodies.
Tourist Attractions
Dumna Nature Reserve
This natural reserve may not be within the city limits; however it makes a great tourist destination. It can be fabulous place to visit as it treasures a variety of species of plants and animals. Here, you can find animals' species like wild boar, jackal, leopard, spotted beer.
Balancing Rock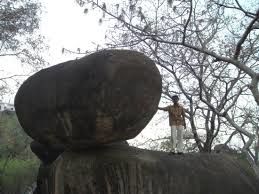 You must have heard about the balancing rock of Mahabalipuram 'Krishna's Butterball', well, there happens to be another such tourist place located in Jabalpur. This huge rock is said to have survived even an earthquake of 6.5 magnitudes and is also believed to be one single rock instead of two as per the geologists.
Hanumantal Jain Mandir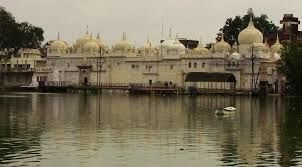 Hanumantal Jain Mandir or Bara Mandir is a popular jain temple in Jabalpur and its main attraction is the beautiful idol of Adinath Bhagwan which is made of pitch black stone. Apart from temple's feature, you can find peace and serenity here. Besides, why this temple is famous is because it has about 22 shrines inside the complex.
Apart from these Jabalpur has a bag full of tourist destinations such as Bhedaghat , Kanha National Park, Rani Durgavati Museum etc.
Nightlife in Jabalpur
The nightlife is evolving slowly with recreational places like discotheques, pubs, coffee shops and restaurants opening with passage of time. With the change in lifestyle of people in Jabalpur, new pubs are opening each day to cater to the growing demands of party goers.
Vini's Bar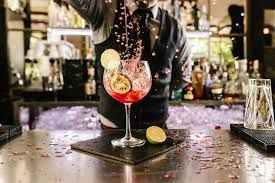 The oldest and the first bar of Naya Mohalla, Jabalpur offers a delightful experience for the party lovers. However, the disco ramp and the dance floor here is the main attraction for the youth.
City Bengali Club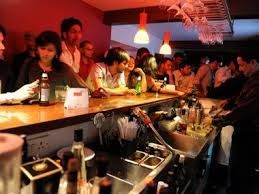 Another club on State Highway 22 in Jabalpur is a perfect weekend partying club is the City Bengali Club. Though the club offers a variety of drinks, but also follows a permissible limit for consumption of alcohol.
So, waiting for what? Pack your bags and let go!