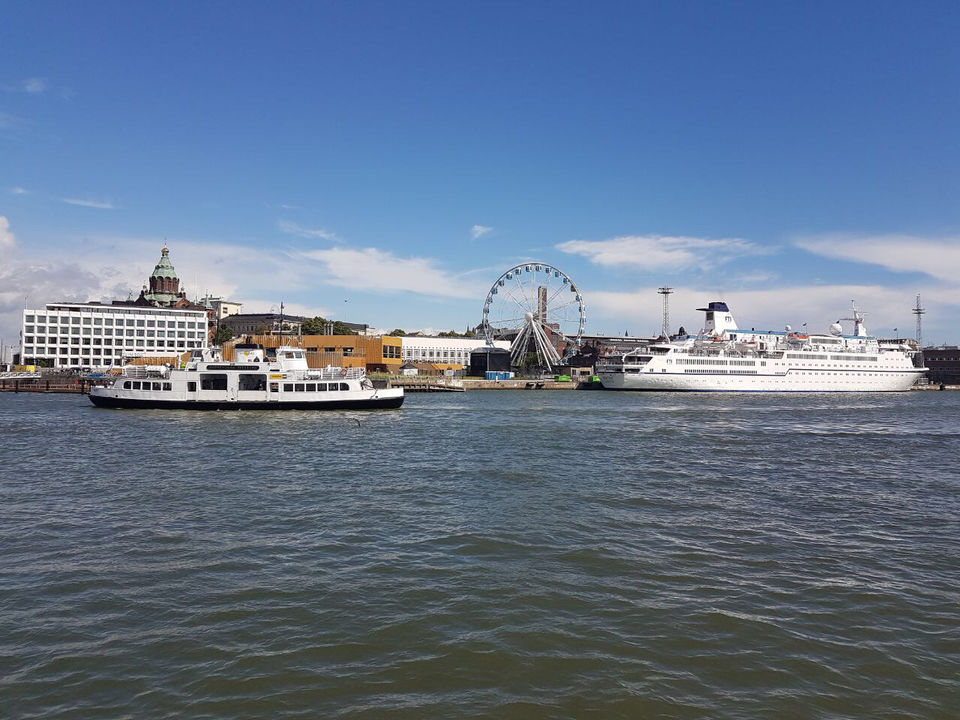 I was fortunate enough to visit one of Europe's best-kept secret city-Helsinki, Finland. This is not the typical and common tourist European city and you have no idea what to expect. But trust me, every day was beautiful and fun.
We stayed in an Air BnB apartment and probably that would be a perfect choice if you are planning to stay in the city for more than two days. It is definitely cheaper than the hotels and you can also have an excellent homestay experience in the Finnish Apartments. The best time to visit Helsinki is during their summertime that is from May to August.
Helsinki is a beautiful city with magnificent architectural building, sea and a lot of history.
If you are planning your next trip to this beautiful city then let me help you with some of the things that you ought to do.
1. Make Tram your best friend!: Take the tram wherever you want to go in Helsinki. It is the most feasible and convenient way to travel and It is super easy to understand the routes. Even if you get lost somewhere, you can always ask help from the locals there. They are the nicest and the most humble people who are always ready to help. In order to avoid to buy tickets every now and then it is better to buy a city pass either for 24 hrs or 48 or 72 hours. This will help you to save a lot of money.
2. Hop-on & Hop-off: If you are a traveller who wants to know it all about the tourist spots then you have to get into the hop-on & hop-off bus. This bus lets you see all the major tourist spots with an audio recording talking about the history and facts about the place. You can always hop-off on the desired tourist spot to discover the place more and hop-on to the next bus. Make sure you either take 24 hours or 48 hours valid ticket.
3. Food!: Hot Dogs was our everyday food. They were simply the best. Never had such great hot dogs anywhere else. It was juicy, fat and delicious. We just stuffed ourselves with a lot of meat and the hot dogs are very cheap. Make sure you visit the market square where you will find a lot of food and fresh produce stalls. Instead of having food from fancy restaurants, we chose to opt for the local food in the market square where we hogged on fresh salmon, hot dogs, sausages, street burgers etc.
4. Places that you cannot miss: There are a lot of places that are very famous in Helsinki but there are some places that you cannot miss.
a. Churches- Helsinki has the three most beautiful churches in the city. They are magnificent and the intricate and delicate architectural design work will leave you astonished. You should visit the beautiful Rock Church that is built right into the solid rock and is one of the most significant architectural wonders with a marvellous copper-lined dome. The other two churches are the beautiful Helsinki Cathedral located at the famous Senate Square and the Uspenski Russian Orthodox Cathedral which is located on top of a rocky outcrop which gives a view of the main city and the beautiful sea. The brown brick built church really catches your eye and the interiors of the church just take your breath away.
b. Zoo- Helsinki has a beautiful zoo with a wide range of exotic and wildlife animals. Make sure you keep one entire day for your zoo trip because the zoo is huge and you will need time to admire and adore every animal there.
c. Boat Ride- You can also take a boat ride from the market square yo visit the beautiful different islands on the outskirts of Helsinki. The beautiful waters and the islands will definitely take your breath away.
d. Market square- This is one of your shopping destination. Not just food but you will find beautiful souvenirs of the city, warm clothes, dresses and a lot of other attractive things. Spend some time in the Market Square after hogging on some food and just roam around in the market with some cash in your pocket. Trust me, you will be tempted to buy most of the things from there.
5. Casino Time- If you love gambling or playing in the Casino just for the fun of it, then you must visit the only casino that is there in entire Finland - Helsinki Casino which is right next to the Main Central Station. You can plan a Casino night for one of the days.
These are some of the things that you would probably want to do when you are visiting this beautiful city. We were there only for about 4 nights and we did most of the touristy things without being exhausted. We definitely missed on out on few touristy places but that is fine as long as you are enjoying the place and soaking in all the fun.