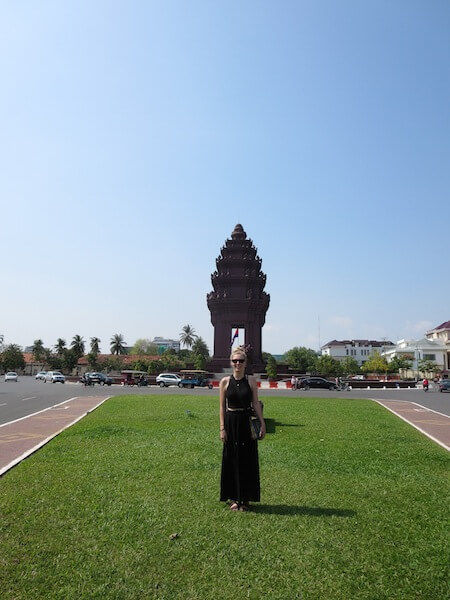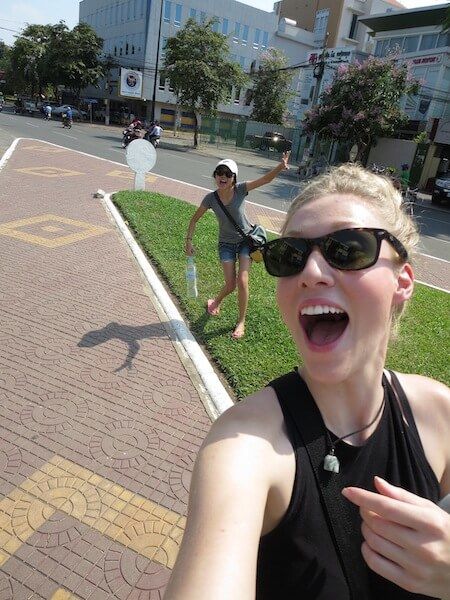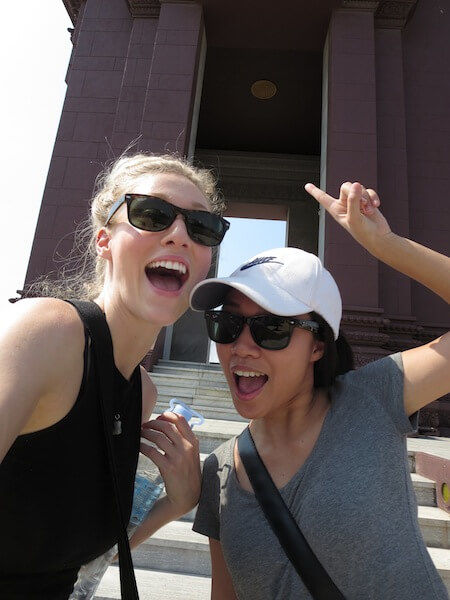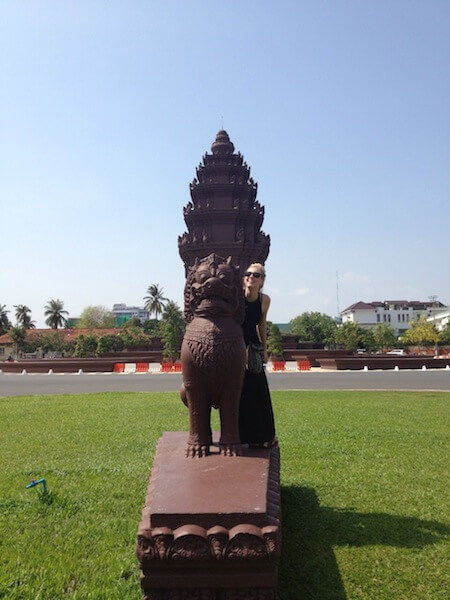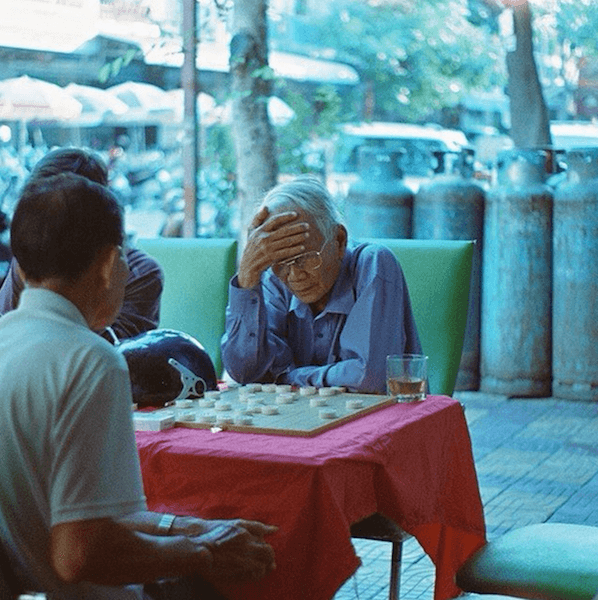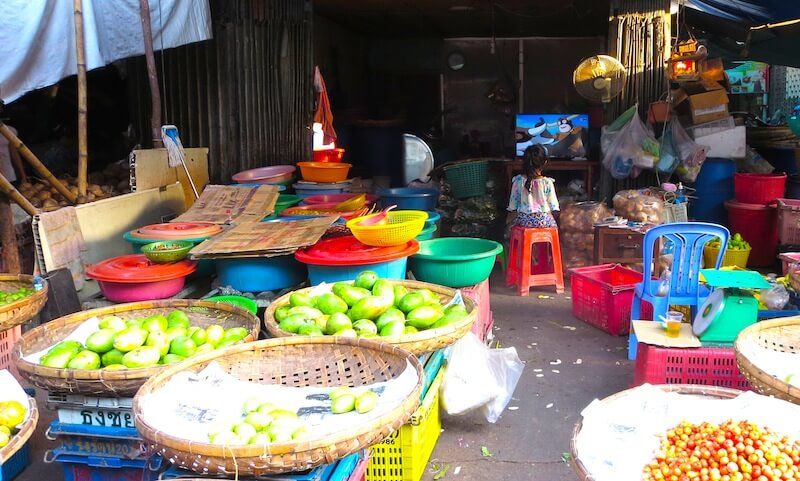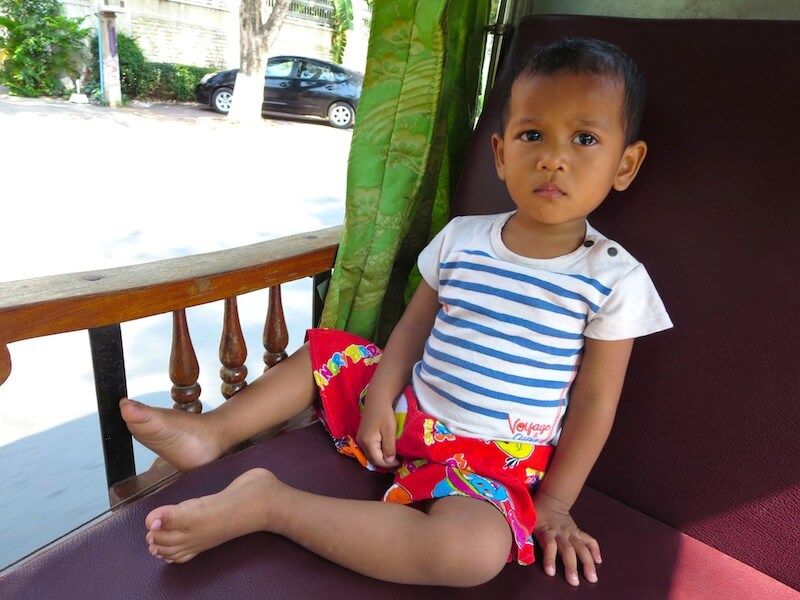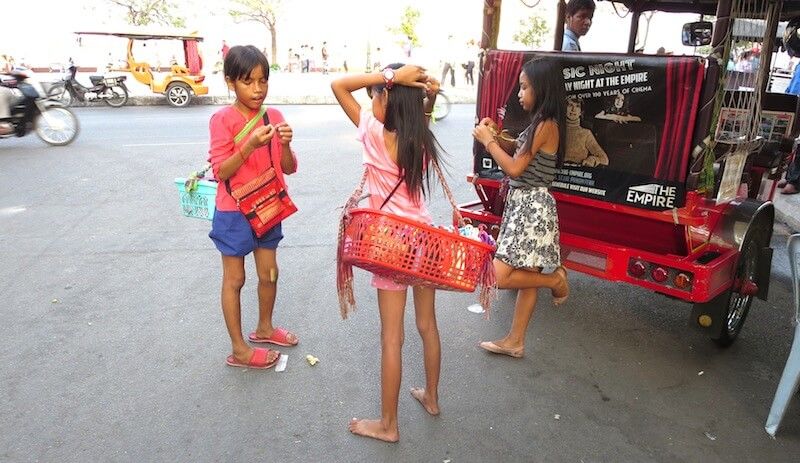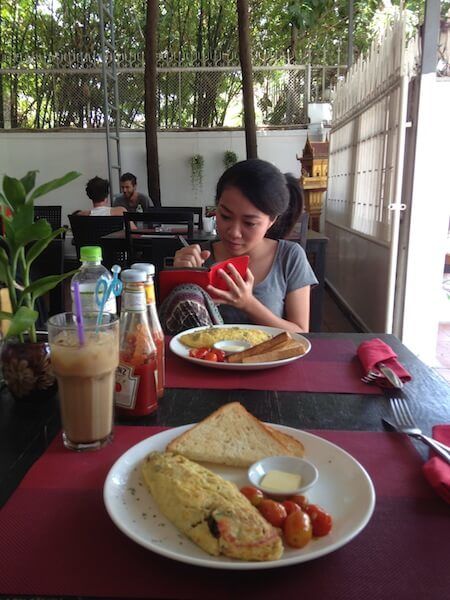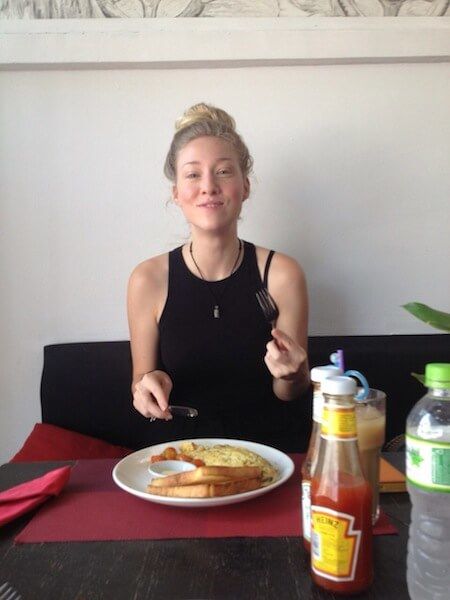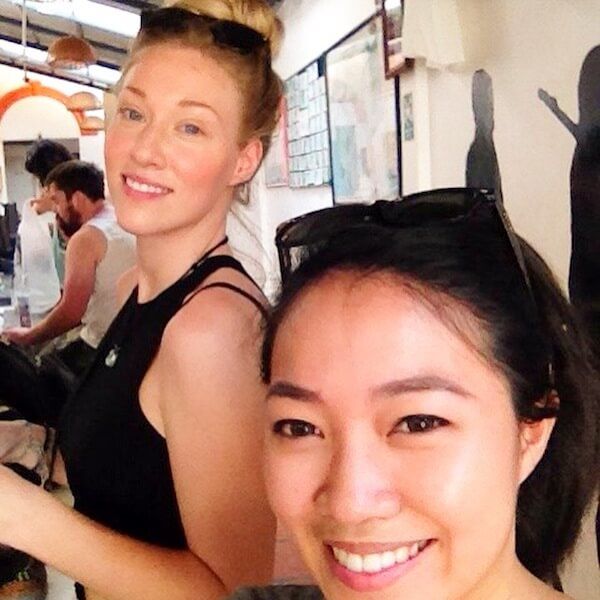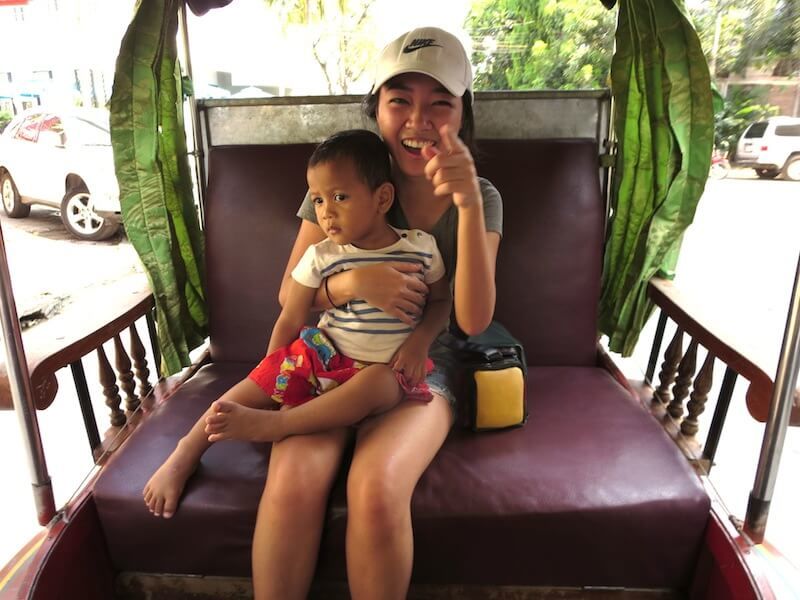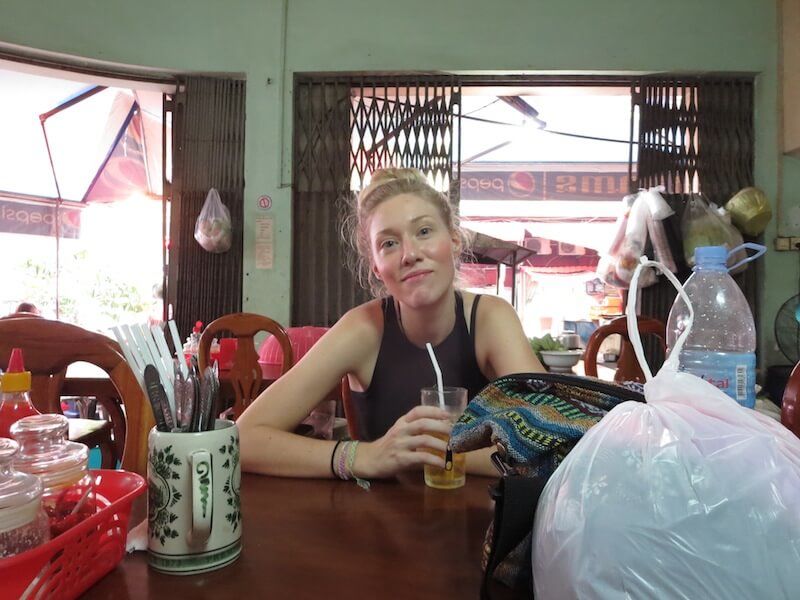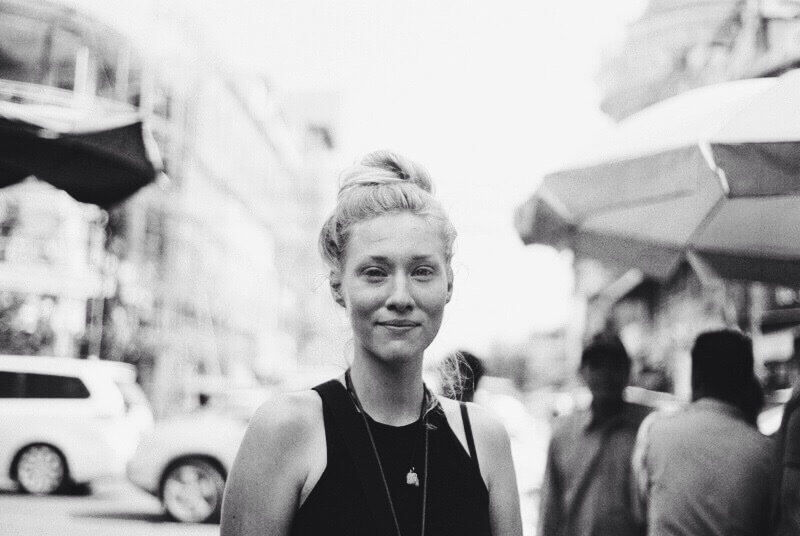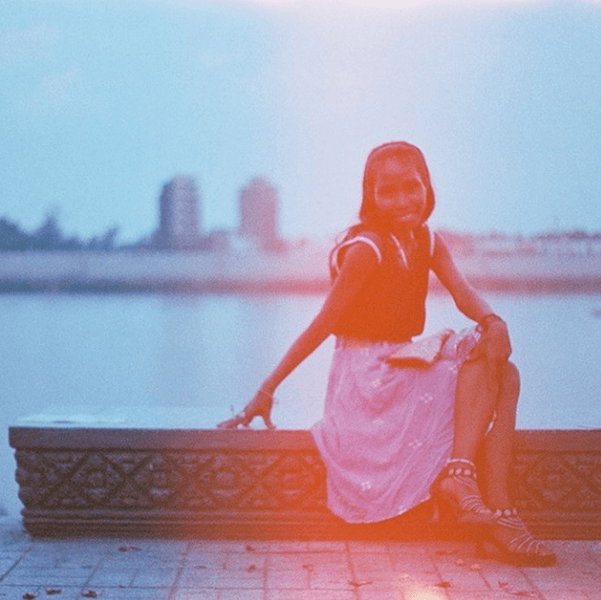 I just got back from a lovely trip to Cambodia. It was just a few days, but a much needed mini trip nonetheless.
For the first 2 days we hung around Phnom Penh. Here is everything we did and everything you SHOULD do if you get the chance to explore the city.
My friend June and I arrived in Phnom Penh early morning. We found ourselves struggling with conversion rates (BTW do not convert your money at the airport if you can get away with it. Also, just get american dollars. Don't worry about having Cambodian money) and struggling to get a good rate on a tuk tuk to our hostel. After a while, we decided to just take a seat and figure things out a bit. We had the sneaking suspicion that we were getting toured.
A tip from June about what to learn when you get to a new country: Hello, Goodbye, Thank you, Please, You're so kind, Handsome, Pretty. This came in handy while we were in Cambodia quite a bit. You'll probably always learn "hello" and "thank you", but learning "You're so kind" and "beautiful/handsome" can be more helpful because it makes people smile!
We finally got a tuk tuk from Phnom Penh Airport to The Mad Monkey Hostel for $6. The tuk tuk ride ended up being a sight seeing experience in itself. The crazy roads, the families on motor bikes, the side shops, the dirt, the grime, the beauty… it's similar to Thailand, but still so different.
We arrived at Mad Monkey Hostel and checked in. We had a bit of time before we could be shown to our bunks so we found a hole-in-the-wall eatery and had our first Khmer meal. June had pork with rice and I had fried rice, which takes much different than Thai fried rice. It's delicious!
After lunch we wasted a couple hours at a coffee shop working (boooo, but hey, it's what makes this all possible.)
We walked back to the front desk to be taken to our room and the kind man said to us, "Okay, I'll take you to your room now."
We replied, "Okay, thanks", but the guy continued to stand behind the counter.
He repeated, "Okay, I'll take you to your room. Follow me", but again didn't move.
June and I turned to each other and then back to the guy.
"Grab your bags", he said.
We both laughed, "These are our bags!"
June and I had only brought backpacks with us since we wouldn't be gone long. The man was confused seeing a couple of girls with not but a few days worth of belongings. We shared a quick laugh with the staff before being taken to our room.
We talked about our plans with our british bunk mates who found themselves getting a good laugh at how I pronounce english city names before we made our way out to visit the Tuol Sleng Genocide Museum. 
It was a heartbreaking experience that took a day to really sink in. It's so raw the way things are presented to you at the museum. You almost can't believe that it's real. However, June and I snuck into an off-limits area and found ourselves amongst bins of real victims clothes and shoes. It was so… real. I recommend you check it out if you're in Phnom Penh. There is also the Killing Fields, but we decided not to go to that and just do the museum instead.
After that we walked to another hole in the wall eatery and ended up meeting a local who let us hop on his motor bike to take us to a market. Most of it was already closed down, but we snapped some pictures of the fresh market and its people.
That's everything we did on our first day in Phnom Penh. We were beat afterwards! Moving on now to the things we did on day 2 in Phnom Penh below!
—
I woke up much earlier than June on the second day. It worked out quite nice because I had a bunch of work to do and wanted to spend some time writing in my journal. Even though I have this on-line space, there is still something really lovely about having a personal travel journal.
Once I finished my work, I woke June up in my caffeine filled state of mind (practically singing to her about getting out of bed) and we made our way downstairs for breakfast. We decided to have a more western breakfast…. because omelettes! How could we say no? And of course we snapped a bunch of pictures of each other
Afterwards, we packed our things and headed to the front desk to check out and book an overnight bus to Siem Reap. Our plan was to spend the rest of the day in Phnom Penh and then catch the sunrise at Angkor Wat.
This day was full of sites! We first walked to independence monument (I mean no disrespect by the picture of me standing with the statue. I just thought he looked like he was smiling!)
After seeing the monument we decided to go to Central Market. June was really hot so we decided to flag down a tuk tuk and guess who was sitting inside of it? The cutest little Khmer boy! June and I love kids so obviously we had to snap some pictures with him.
Once we got to the market, June snapped this lovely picture of me with her film camera. She's quite the little photographer. I think I look like I'm crying in this picture, but the look on my face is actually like a wondrous happiness.
We made it inside and I finally bought some ethnic pants. I know, everyone has these things and they are amazing, but I could just never bring myself to get them for some reason. At $2 a pop, I really couldn't resist! I also picked up some fun shirts for my baby cousins for $1 a piece and some adult t-shirts for $2 a piece. Definitely a steal if you're looking for good souvenirs and gifts for your family!
Then to walking street (a long road near a canal, really touristy area with restaurants, shops and bars) were we met a prostitute who came and sat with us. She was very open about her profession with us and explained how she never made enough money, usually slept in temples and had 4 children. She was very sweet, but it broke our hearts. Here is a picture of her that June took: Afterwards, we got a bite to eat.
"Do you know of a place to get some good local food around here?", we ask a Khmer tuk tuk dri
He started rattling off some American restaurants and fancy pubs in the area. So we asked, "Do you know of any local Cambodian food restaurants… Like really local?"
He smiled at us and pointed to a small corner restaurant where we had some seriously delicious rice and tea. I could tell the family who ran the restaurant didn't usually get too many tourists in there. It's just so special to support the locals and really get a taste of the authentic life.
Afterwards we went to a temple (which was closed because it was so late) called Wat Phnom where we accidentally made friends with one of the temple cats who followed us around the whole time. I couldn't get a good picture of it haha
Then we walked to the post office because June had heard that it had cool architecture, but they recently repainted it to look new so it wasn't what June was expecting… and then we tried to go to a couple bars… haha it really didn't work out so we just ended up going back to the hostel in preparation for our overnight bus to Siem Reap (which by the way was $10. You shouldn't be paying any more than $15 and you shouldn't have ANY stops if you're just going to Siem Reap).
After this long, hot day we were… disgusting haha There's no other way to put it. My feet were practically brown and neither of us wanted to lay on an overnight bus stinking like the city streets… So, we snuck back into our dorm room to take showers. No problem! I hope the hostel never reads this haha If they do, I'm so sorry, but it was an emergency!
We caught our overnight bus just in time… Actually, we were about 30 minutes early and 10 minutes late at the same time. When they say you've got to be there 30 minutes early, they mean it!
The bus ride was bumpy to say the least. I'm not making things up when I say I woke up mid air a few times. The roads in Cambodia are not the best.