Do you think you are a seasoned bike rider? Are you down for an exhilarating adventure? Courageous enough to encounter the 'world's most treacherous terrain'? If yes, then the Leh-Manali Highway Adventure is what you are looking for. The sharp winding roads and high terrains really do test you as a biker. This 469 km journey is considered to be the sacred pilgrimage of a rider. One of the biggest things to remember before you head off on any long bike excursion is to make sure you are insured. Availing a two wheeler insurance should be a prerequisite, this way you are covered in case of any damage to you or your precious Royal Enfield. The insurance will also protect you against the exorbitant charges in case of any damage to the third-party as well.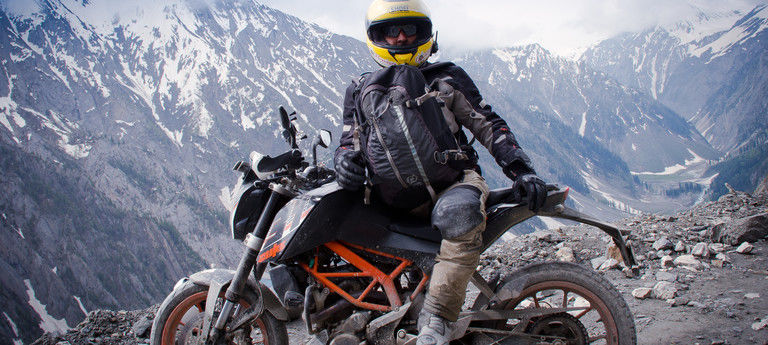 If you think you have what it takes to complete this escapade then here are a few tips for you before you set off on the most invigorating and magical journeys' of your life.
• Know your Route
Before you set off, make sure that you have a complete and comprehensive idea of which way you want to go. To reach Leh-Ladakh, there are two main routes you can take. One is the Jammu-Srinagar highway and the other is the Leh-Manali highway. Figure out what works for you.
• Best Time to Travel
The routes in Leh are open for 6 months of the year which is followed by the winter season. However, due to extreme climate, it isn't feasible to travel during that span. The best time to go is between the months of May to October. Although you should be aware that in the monsoon months, i.e. is between June to September the terrain can get challenging due to the rains.
• Gear Up
Make sure that you have all the necessary gear required for your journey. It is difficult to acclimatise yourself at high altitudes and since you will be on the move constantly, it is necessary that you carry the necessary clothes and protection as well. This includes heavy weight jackets, head gear, knee pads, rain cover for yourself and your belongings, toiletries and durable food.
• Carry your Documents
Since you will be far away from home for a long period of time with limited ability to access network or internet, it is important that you make sure you have copies of all your necessary documents. This includes your two wheeler insurance papers, identity proof, registration papers and most importantly your driver's license. 

• Take care of yourself and your Bike
The most important of all the other preparations is your own well-being. Make sure you carry a medical kit with you. All the medicines that you may require, bandages, pain relieving sprays, glucose packets. Some people are highly susceptible to Acute Mountain Sickness (AMS) and therefore make sure you carry the necessary medication for that. Last but not the least, take care of your bike. Carry some spare fuel for your bike in case you run out it mid-journey.
Wear your helmets and put on your aviators, after this you will be all set to head off on the trip of a lifetime.