The popularity of dental tourism is on the rise because of the same analogy where work can now be outsourced overseas due to transportation and communication conveniences. The cost of freelance work, as with dentistry services, when done in other countries is considerably lower compared to domestic operations. Of course, this depends on which countries are involved to begin with. But just because dental tourism is becoming a popular thing, doesn't mean that anyone who wants to save on their dental procedure must book a ticket abroad at once. There are some things to consider before committing to such endeavor. Here are some things to take note of.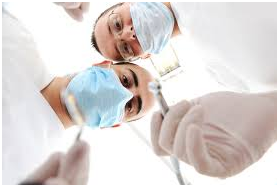 1. Dentist reliability
Nobody in their right mind would go overseas with the single goal of filing in a dental cavity. The procedures that dental tourists are looking for are ones along the lines of dental implants and, to some extent, teeth whitening. With this in mind, it's important to remember that going abroad entails doing plenty of research because dentists in the destination country have to be the best at what they do. Fortunately, with the help of the Internet, it isn't a monumental task. Dentists abroad and even ones located locally are likely to have their own websites. It's also easy to see the quality of a dentist's service because dental services have tangible, visible results. Before and after photos are likely to be posted on their sites.
2. Discounts
Even with cheaper dental procedures abroad, the cost of plane tickets and hotel accommodations can still take a toll on a dental tourist's wallet. Planning a trip in advance can significantly reduce the overall expenses needed for the procedure. Most airline companies have promotional offers for trips that are booked months in advance. Usually, the discounted plane tickets are on dates where it isn't peak travel periods like holidays. This takes a lot of patience and good timing but is ultimately a good way to shave off a few hundred bucks from the total expenses of the trip. Besides, the money can be used instead for other things such as the next point.
3. Enjoy the trip.
Planning for a tourism for your teeth isn't just about going to another country, going straight to the clinic for the procedure and going back home. That would be extremely boring and doesn't make a lot of sense. Who can resist the allure of an entirely unfamiliar culture, anyway? There are plenty of sights and sounds to be immersed into when in another country so it's best to allocate even at least half a day walking around the locale.
Dental tourism may sound outrageous to some people, which is pretty understandable. But those who have taken the time to calculate the total costs of either option and compared them side-by-side have a pretty clear perspective on which option is better. Dental tourism is becoming more popular because of people who actually took the time to do so. Of course, no dental tourism is complete without bringing a toothbrush along for the ride.