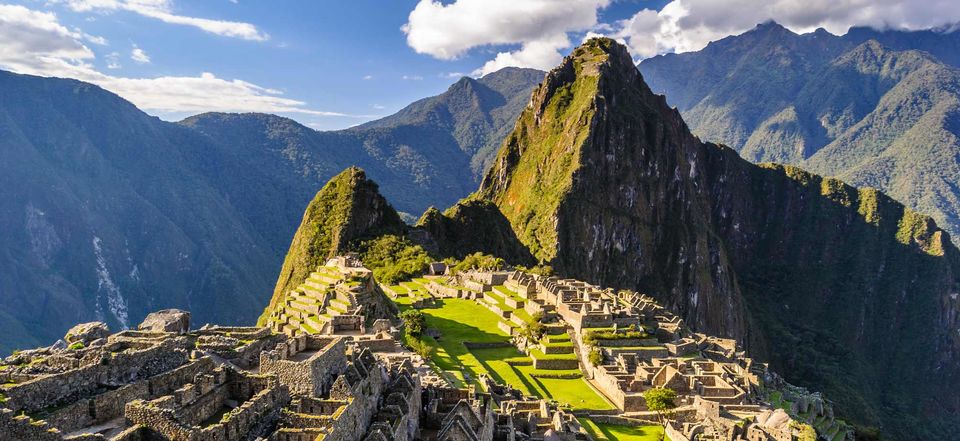 Peru is legendary touristic destination among world travelers that look for new experiences. With a combination of natural and man-made attractions, this is a country that offers you much more than any other trip you want to engage yourself. Andean mountain towns built in colonial architecture and jungle lodges in the Amazon are just small details about natural and national wonders that you must visit during your amazing trip. Peru is the place with brilliant exuberant celebration, fascinating people, hand-woven textiles and exotic animals that you have never seen before. The fun of traveling doesn't stop here; however, before you book a trip make a list what do you want to visit because you can get lost in amazing natural scenery in combination with historical landmarks.
When is the best time to visit Peru?
It is complicated to pick the best time to visit Peru because of its physical characteristic; temperatures can vary in different parts of the country. Along the dessert coast summer is extremely hot; between December and March is cooler in the northern part of Peru, however, coastal winter doesn't get cold enough to wear a jacket. You can swim all year long, but you must know that water is always colder than in other countries thanks to the Humboldt Current. In order to swim safely, you have to follow local customs and to wear a wet-suit.
In the Andes, the seasons are different than on the other parts of Peru. Between December and March is a period filled with heavy rains with a dry period in the summer. A similar weather is in the jungles, though rain is more frequent and heavier. If we analyze everything we said until now, the best period for visiting the coast is in January, while it's hot. For mountains and jungles, it is best to visit during the summer after the raining period.
What to visit during your stay in Peru?
Most of you will first arrive in the elegant capital, Lima: a modern city that manages to blend tradition and modern glitz. After few days in Capital, you should try to visit Cusco, beautiful colonial city and ancient heart of Incas with most spectacular landscapes and ruins in Peru. If you are a fan of hiking you will particularly enjoy in this city.
If you are interested in history landmarks, maybe one of the famous citadels in the world is Machu Picchu, world wonder surrounded by scenic and beautiful terrain and scenery.
One of the most popular alternative medicine and healing destinations is famous ayahuasca retreat in Iquitos where you can find your inner self with greatest shamans. People all around the world engage in this spiritual travel which was the main ceremony in Incas culture. Don't forget to find out more about this.
If you want to engage in exotic encounters your main destination should be jungles in Iquitos and excursion in Puerto Maldonado. Satisfaction when seeing world's largest tropical forest is unbelievable and it could provide you the experience of a lifetime. The combination of flora and fauna and wildlife can surely become one of the most exciting trips in your life.
If you want to understand Peru you have to see it in person. Touristic sensations in Peru are filled with many organized excursions. Statistically speaking there are more than 50,000 British tourists every year in Peru and this number constantly gets bigger. Peru can bring you new experiences, so don't think twice.