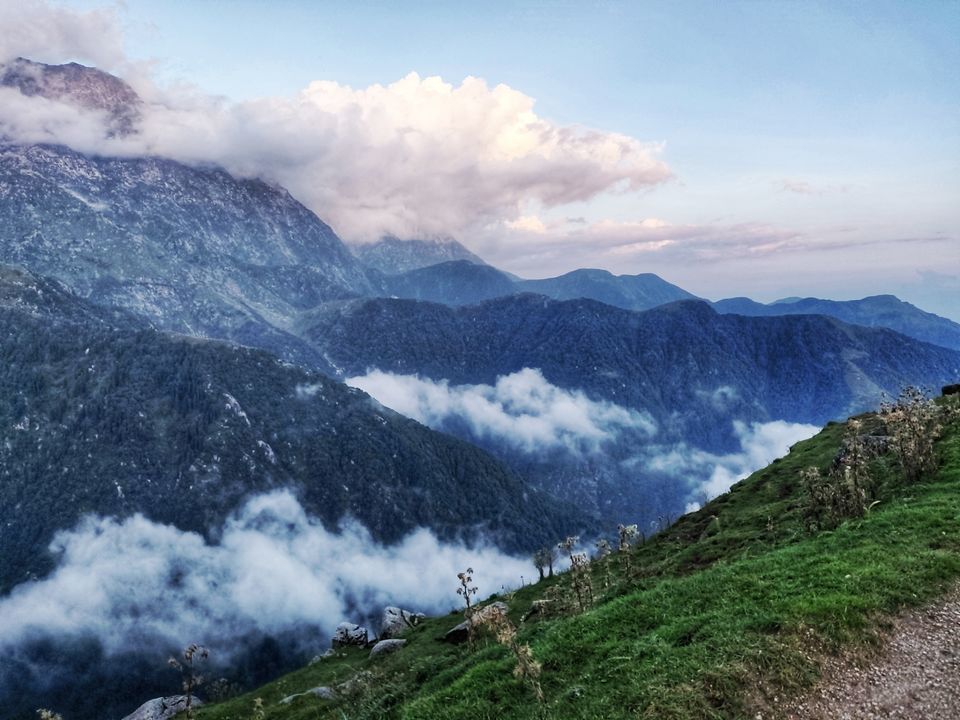 Ever since yeh jawani hai deewani had released, I have always dreamed to go for a similar trek with my school friends. So yeah we finally planned for something similar and chose Himachal Pradesh. Only criteria missing was the snow (Good because when the temperature dropped down to 11-12 degrees it self we couldn't handle 😂).
We covered dharmshala- McLeod Ganj- triund from September 12- 16th.
We reached Delhi and from there it was a long 12 hrs drive to dharmshala.
My advice is rent a car with driver for the entire trip. Because if you are planning to drive and also do the trek, it is a big no no. You will be dead tired at the end.
Our trek was arranged through summit adventures. The package was for 1 night 2 days( 14th-15th September)  Website:  http://www.summit-adventures.net/trek-to-triund-dharamshala.html
They charged 2500/- per person including food. We were really happy that we chose them. I'll tell you why at the end.!! 🙂
Since this was our first North Indian trek we found the weather a bit challenging.
I would like to share few tips and information for the people who are planning for a triund trek
1. Make sure you stay at the top of triund for a night and admire the sky and the mesmerized scenary by staying in tents. Start heading down early in the morning the next day.
2. The whole trek is around 9kms. There will be a check post after roughly 4kms. After which there won't be any network available. So make calls to whomever you want to before that.
3. Carry light to the trek. If you carry a heavy backpack you'll have to carry both your body weight and the backpacks weight which will be very hard and tiring.
4. Things to carry in your back pack. Make sure the backpack has a rain coat. Because even if you are well protected from rain, if your bag gets wet it is of no use. The bag also becomes heavy.
               4.1. A raincoat with hood/ poncho raincoat that you get anywhere in McLeod ganj
               4.2. Extra dress
               4.3. Extra socks
               4.4. Blanket
               4.5. Towel
               4.6. Toothpaste, facewash, lotion
               4.7. A extra plastic bag to put wet, dirty clothes
               4.8. Flip flops
               4.9 Power banks
               4.10 first aid kits , odomas
5. Carry cash with you because there will be a lot of shops on the way were you will get snacks, maggi and tea/coffee. Also as you go higher, maggi price keeps increasing.
6. Wear one layer of thermals under your clothes. It really really helps.
7. There are no toilets from starting to end point. So this is where we were so happy that we booked summit adventures because they not only have tent facilities but also have a three room facility which has bathrooms attached.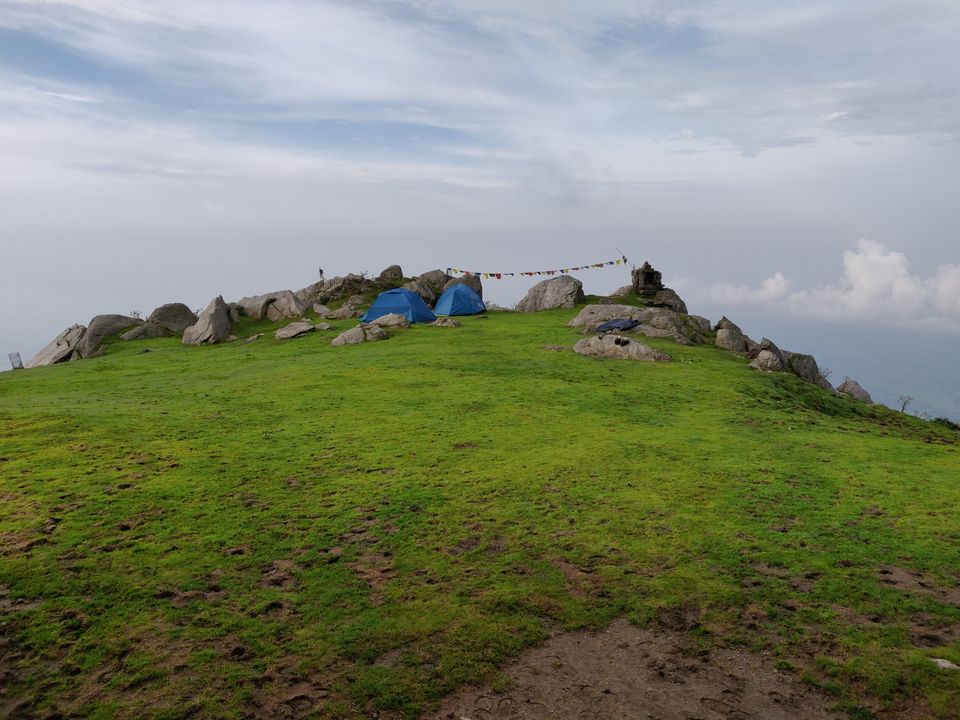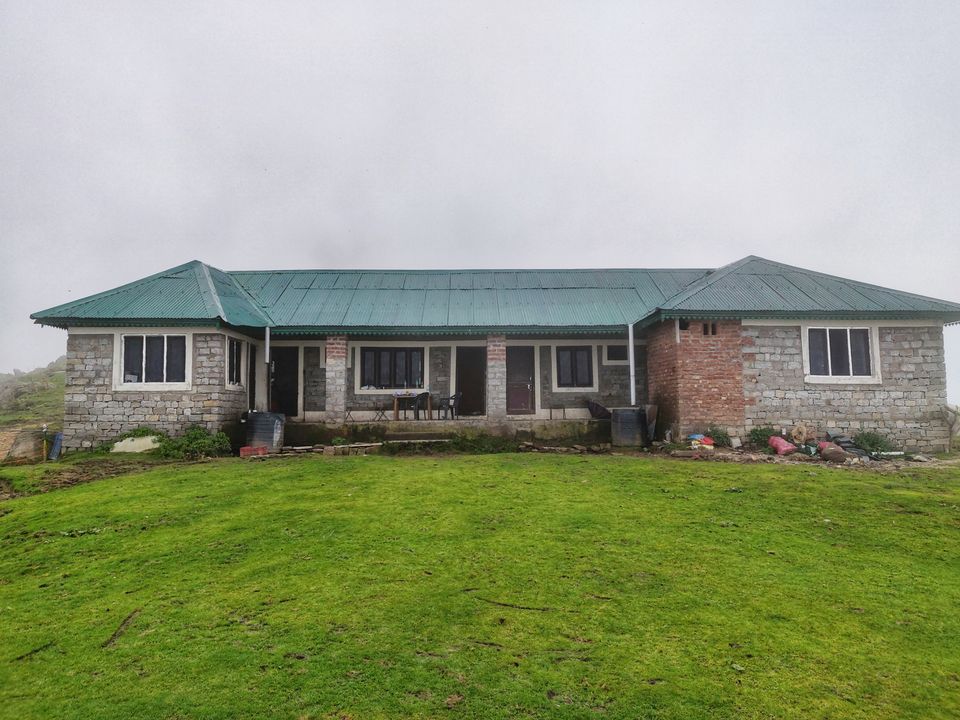 8. There is no electricity. So take your power banks and torch or use the flashlight from your mob.
9. Keep your self hydrated. Have snacks in between which are provided to you.
10. Have a good grip shoes got the trek. Because if you sprain your legs in midway, it is going to be very difficult for you as well as your friends who are accompanying you.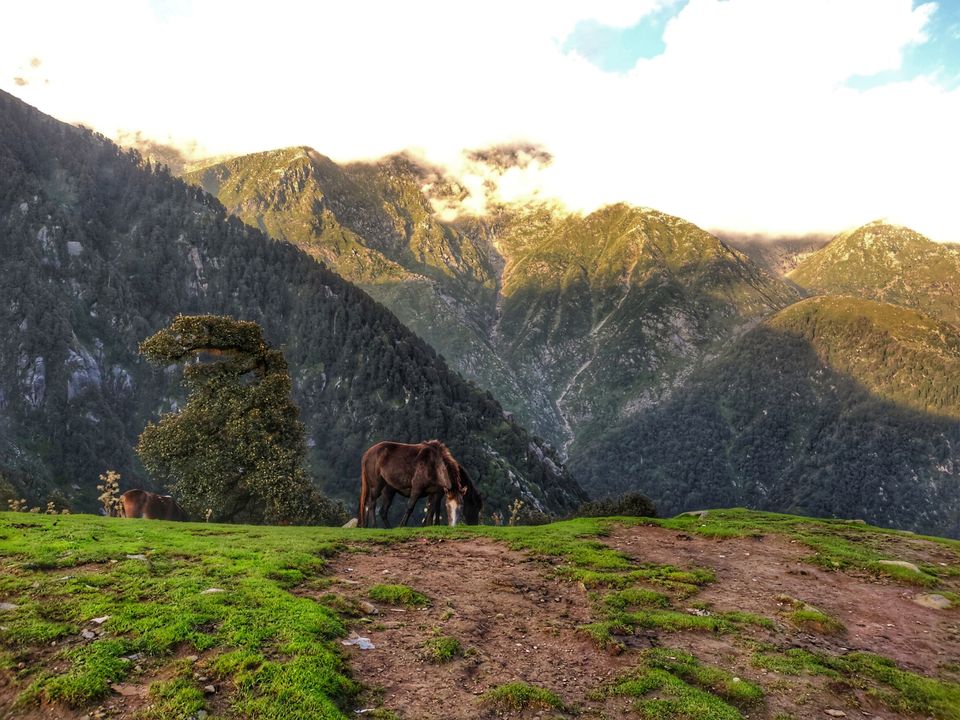 11. Keep your camera ready. Because every where you look while trekking or top of triund you will have a beautiful view. Am not kidding!
Hope these tips were useful. Feel free to ask me if you have any other doubts or clarification about the trek.
Do not miss this place. It's a wonderful and amazing place. Start saving and start planning 😊