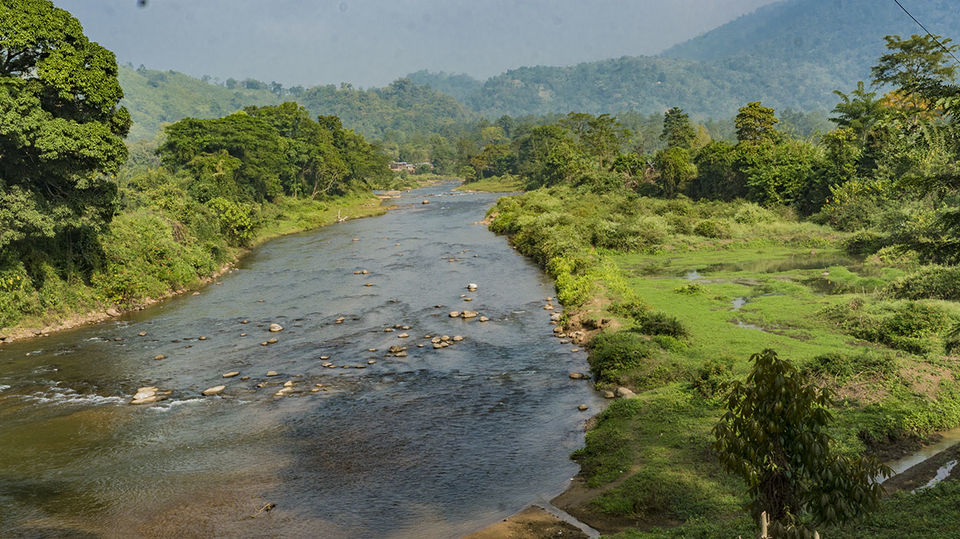 The state of Assam is one of the largest and most accessible of the seven states in the Northeast. Unlike most of the northeast states, it's for Assam that no foreign or Indian tourist need any special permit.
It is famed for its tea estate and a rich biodiversity, with some of the well known national parks in the world — take Kaziranga National Park for example, home to the rare one-horned Indian Rhinocerous. But where Assam has enough to offer for a tourist in love with jungles and wildlife, for a mountain lover it has significantly little, particularly if you compare it with the neighboring states of Arunachal Pradesh, Meghalaya and Nagaland. The only two districts that offer a hilly region in Assam are Karbi Anglong and Dima Hasao.
During my recent visit to northeast India, and before flying from Dimapur (the only town that has an airport in Nagaland) I ended up in its Karbi Anglong district, in search of a quick getaway for experiencing the mountain regions in Assam. A quick probe on internet, and I found out that its headquarter (the town of Diphu) is well connected with the railway, as well as the road transportation.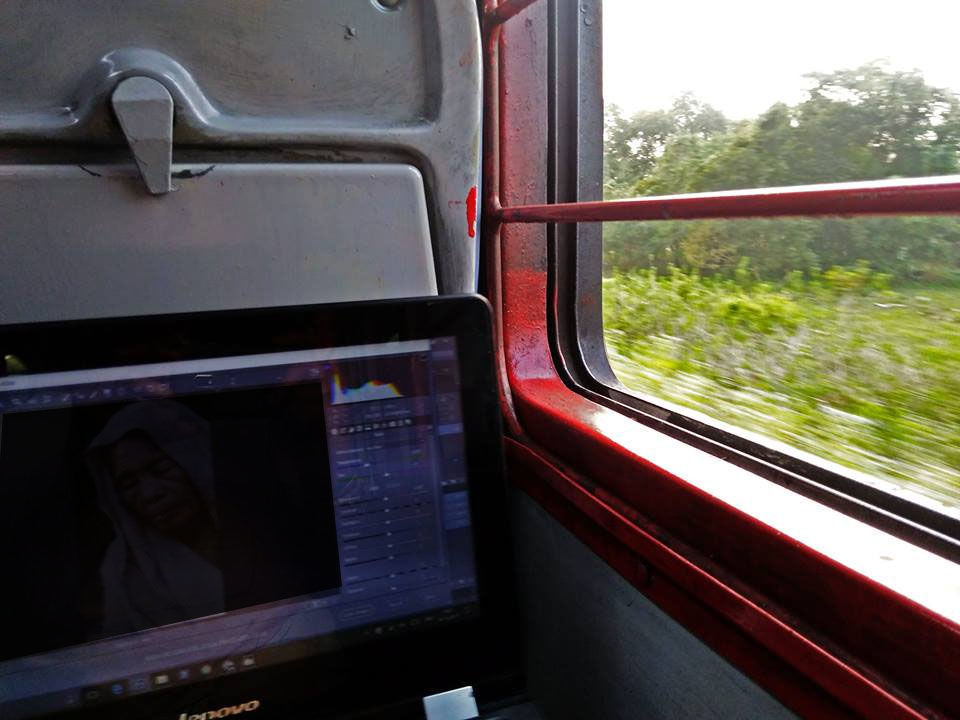 The headquarter of Karbi Anglong district in the state of Assam in India, Diphu is a tiny little town with regular trains leaving from Guwahati, Jorhat and Dimapur. Regular buses and frequent trains (as many as 10 trains everyday) connect Diphu with the neighboring prominent towns, allowing backpackers and tourists alike, to visit it with no hassle. From Guwahati, Diphu can be reached in under 4 hours, and from Dimapur, in less than 45 minutes.
What To See And Do
To be honest the town of Diphu doesn't offer much beyond a very small-and-confusing town-like experience. But you travel about 10 km in any direction and the beautiful hilly region come your way — offering you a peaceful recreational experience. A good road transportation system moreover makes it easier to move around places in Diphu, but if you've your own vehicle it is even better, and quicker to travel.
One of the most preferred spots for a fun-loving holiday is the Siloni Picnic Spot. Also known as Longsokangthu Picnic Spot, Siloni is located 24 km north of Diphu (towards Manjha) and is a protected piece of land looked after by the department of Environment and Forest. The park remains open everyday for tourists between 10am and 4pm, but any trespassing beyond this time frame is restricted.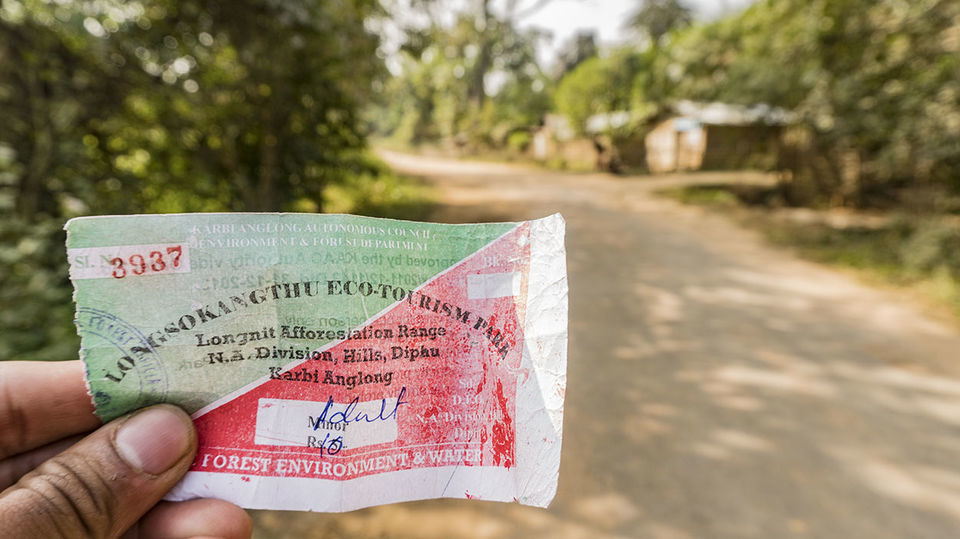 Tourists can enjoy the surrounding river and mountain views, cook and barbecue inside and moreover even play music and dance — all in all, it's an ideal one day picnic spot for families and big groups. Since connected with a well carved road, one can access Siloni Picnic Spot in a self-drive vehicle, or by using public transport (shared auto-rikshaws available all the way to Longnit, beyond which one requires to hire a rikshaw that takes 100 Rupees per trip). The park, moreover, has an entry fee of 10 Rupees per person.
The Botanical Garden is another highlight situated at only 5 km from Diphu, towards Manjha (can also be visited on the way to Siloni). The park houses a wide range of medicinal plants, herbs and flowers, that are rare to find in any other botanic garden, at least in Assam.
Though the best time of visiting is near monsoon, for any plantsman, the atmosphere of the garden promises an enthralling experience throughout the year. There is a small lake in the garden with boating facilities for kids. Overall, the botanical garden boasts of another perfect picnic spot, and a delight for plant lovers.
Established in the year 1886, The District Museum has a wonderful collection of artifacts that have high archaeological value. The museum reflects the culture of the land. Some of the collections seen here include ancient ornaments, musical instruments, hunting tools and fishing equipment. Handlooms and textiles reflecting the culture of Diphu are also available here.
Trekking The Highest Point Of Singhason
Located 4 km from Diphu, the highest point of Singhason serves as an ideal spot for for trekking and hiking lovers. With an altitude of about 1,600 m the hiking trail winds through the rainforest and rocky hills to the summit, offering panoramic views of the Brahmaputra river valley and the snow-covered Himalayan ranges at a distance.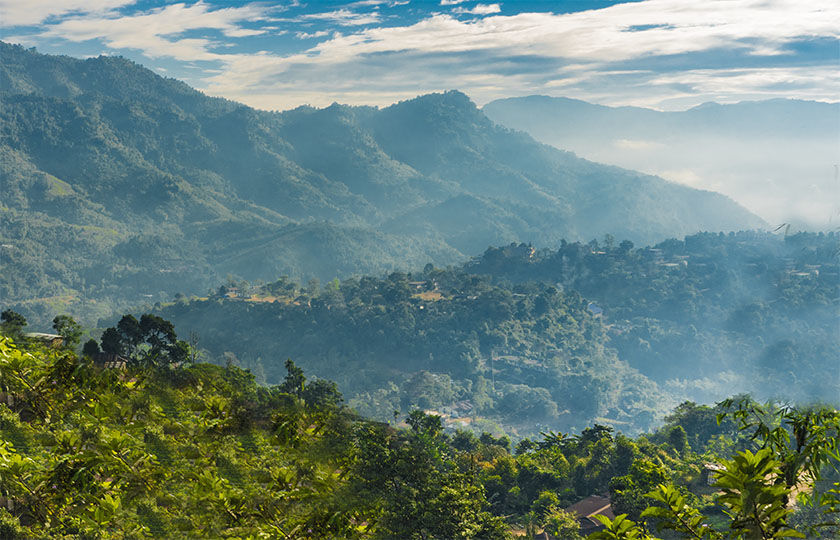 Among the various animals that can be spotted along the way are barking deer, and the gigantic langoors, as well as a diversity of bird species, including the Himalayan hornbills.
How Long To Stay In Diphu To See It All
Since Diphu is a very small town, and all the attractions are located nearby and are great for a quick see-through, a two day travel period should be enough to explore the region. If visiting all the places using the public transport, it may feel like a bit of rush, but nonetheless it's possible to cover all the highlights in two days.
Where To Stay
For a budget backpacker to someone wanting to stay in a place rather fancier, there are enough accommodation options to choose from in Diphu. I stayed at a place called Hills and Lakes Resort -- located at a 10 minute drive from the train station -- for 1500 Rupees a night including breakfast.
If, however, you are looking for something more budget, find a place near the train station in Diphu and you may get a single room for 300 to 400 Rupees per night, the only problem is, they are not going to be very clean. Go a little deeper in the town to find something better. Places in the town are going to be comparatively cleaner but expensive.