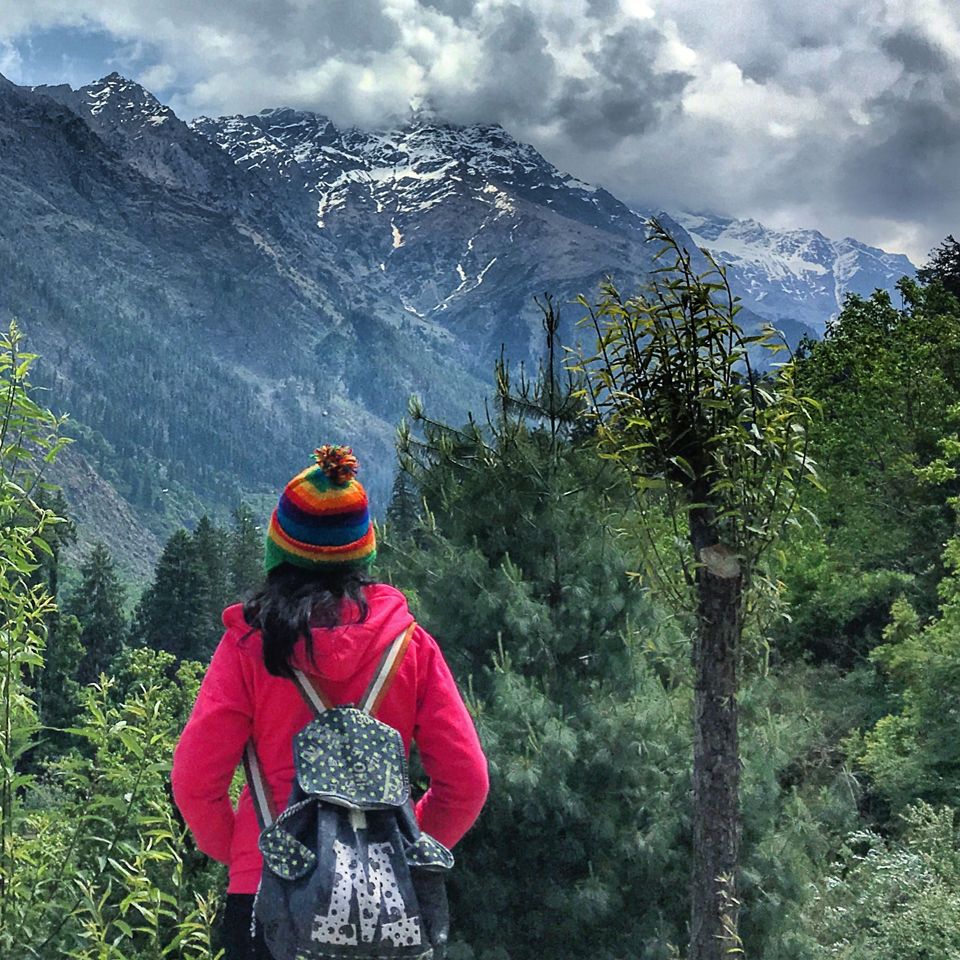 Parvati valley is very close to my heart since this is the only place from where my travel journey began and i couldn't stop returning to mountains since then. In this blog i will be covering a detailed travel plan which you can refer to before planning for a trip to parvati valley and no doubt summers are the perfect time to be there. But if you want to experience snow then you can plan in January or February.
Parvati valley lies in the kullu district of himachal and to reach here you need to take Delhi-Kullu volvo bus and get down at bhuntar.
Day 1 - Delhi to Bhuntar
You will get a bus for Kullu manali from Delhi ISBT Kashmere gate. Bus fare will range from 600 to 1200 for ordinary and AC buses. HRTC buses are highly recommended because they are always on time unlike other private buses. Delhi to Bhuntar is a 12 hour journey so if you take your bus at 7-8 in the evening from Delhi then you will reach bhuntar by 7-8 next morning.
Day 2 - Bhuntar to Kasol/Chalal
From Bhuntar you can either take taxi for kasol or take local bus for manikaran and get down at kasol. Bhuntar to kasol is one hour journey, buses are quite frequent and bus fare is 50 INR.
Once you reach kasol roam around and chill in some cafe. Bhoj cafe and Evergreen cafe are must visit in kasol. Since kasol has become very commercialized these days and there isn't much to do here, so i would recommend you not to stay in kasol, rather leave for chalal by afternoon. Chalal is a small village which is far more peaceful and serene, located at a distance of 30 minutes walk from kasol. This is a beautiful trail, you will be walking along with parvati river.
You can also opt for one night stay at river side camps which lie on the way to chalal or you can go till the end of the village and stay there.
You will find many guest houses in chalal between the range of 300-500 INR.
Day 3- Chalal - Manikaran - Tosh
Next morning come back kasol from chalal via same trail. The same morning bus that you took from Bhuntar to kasol is the one you will be boarding today as well or you can take a taxi till manikaran. Taxi will take 15 mins and bus will take half an hour to reach manikaran from kasol. You can spend some time here at Manikaran Sahib Gurudwara and then leave for tosh by afternoon.
To reach Tosh you can either take a bus for bharsaini and then shared taxi from bharsaini to tosh or you can hire a taxi directly for tosh. Taxi fare from Bharsaini to tosh will be 300 INR and if you take direct taxi from manikaran to tosh then it will be 700 INR.
There are endless number of guest houses in tosh ranging from 500-700 INR.
If you reach tosh on time then you can go for a small hike till a waterfall around tosh or go till kutla village.
Day 4 - Tosh to Kheerganga
Next morning leave from tosh early in morning and come back to bharsaini. You can either walk or take taxi. Now Kheerganga trek starts from bharsaini and is a 12 km long trek, easily covered in 5-6 hours. There are many small cafes and dhabas on the way where you can stop for a break to energize yourself.
Also I would recommend you to start this trek early in morning so that you reach on time and then you can easily book your tent because by the evening most of the tents are already booked and stay becomes a problem there.
Also go for hot water spring in the evening, this will remove all your fatigue within seconds. There are many cafes in kheerganga to chill in evening and then watch sun melting behind those snow clad mountains.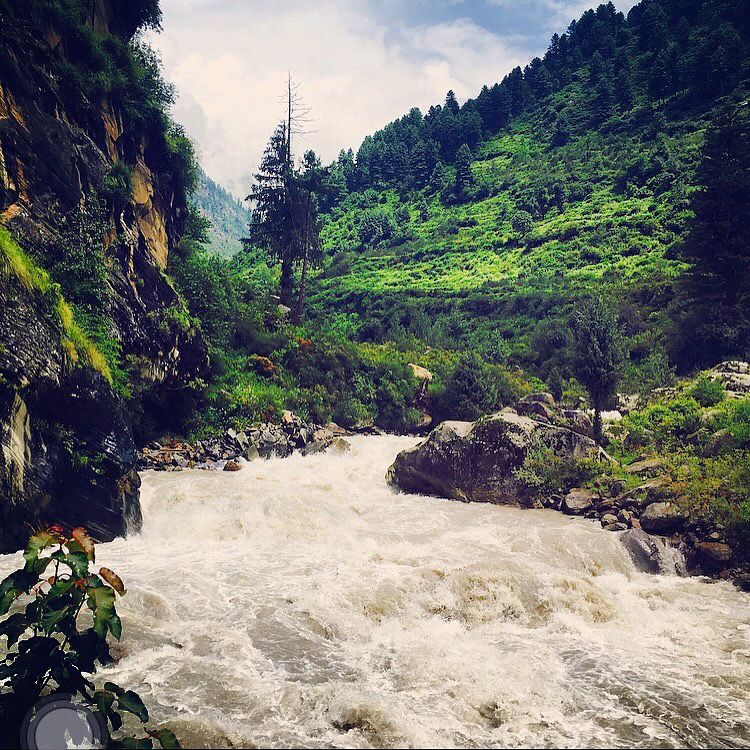 Day 5- Kheerganga - Kalga - Pulga
Next morning come back from kheerganga to bharsaini via same trail, while descending it shouldn't take more than 3-4 hours. Now right at the point from where kheerganga trek stats, there is another trail that leads to kalga village. You can ask any local and they will guide you through the way. It will take you hardly 15-20 minutes to reach this village. This is the perfect place to calm your soul after trek. Pulga is another village located at 30 minutes walk from kalga. You can choose out of these two villages to stay there.There are ample number of home stays in these villages ranging from 200-400 INR.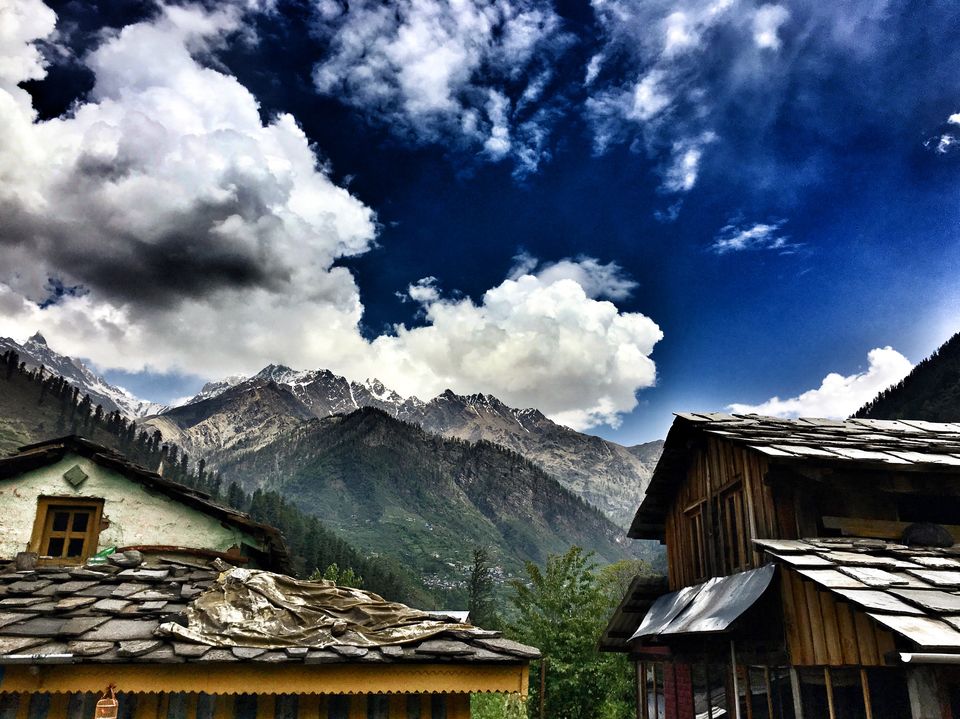 Day 6- Pulga - kasol - Malana
Malana is another famous village in parvati valley known for its very famous malana cream. Another interesting fact about malana is that you are not allowed to touch any local or their belongings and houses.
On Day 6 you come down from Kalga or pulga to bharsaini and take either shared taxi or bus from bharsaini to kasol. There is no direct bus for malana so you can take a shared taxi from kasol for malana.
Taxi fare will be 800-1000 INR.
Taxi will only drop you at a point from where you need to trek for 1- 1.5 hours to reach malana.
There are many options to stay in malana within the budget of 500 INR.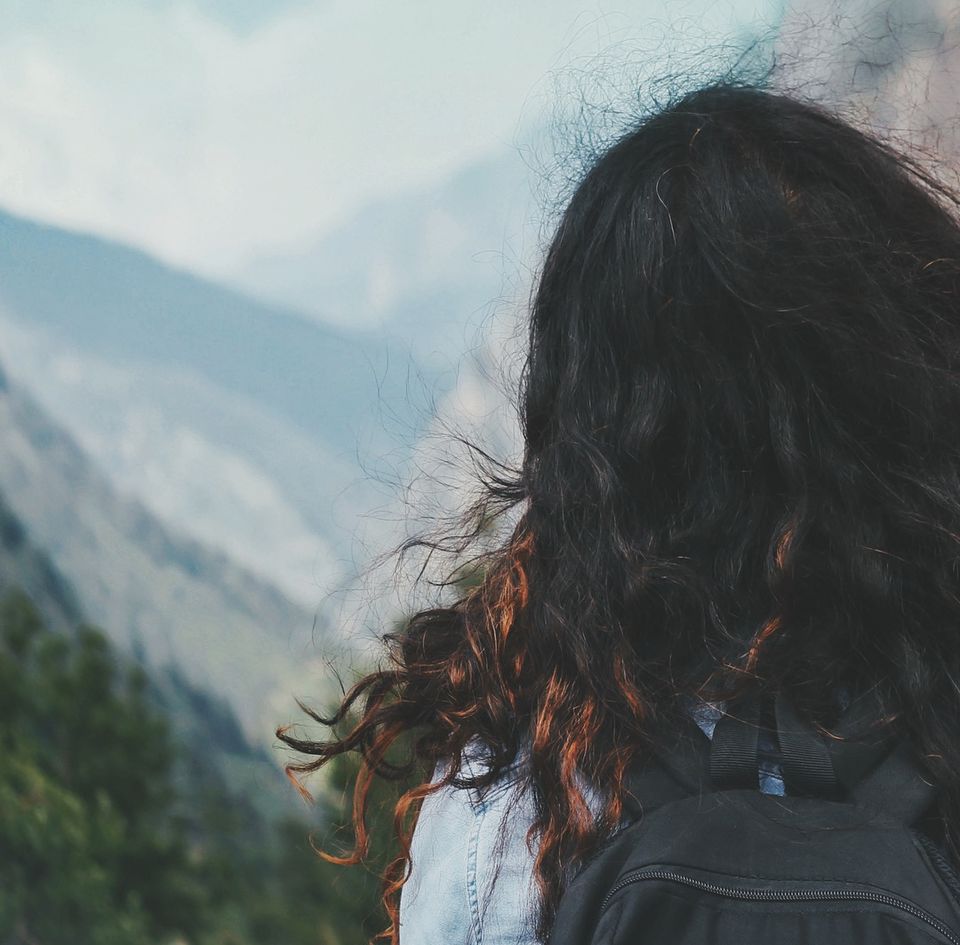 Day 7 - Malana to Bhuntar
Next day get down from malana via same trail and come back to that point, from there take taxi for bhuntar according to the timing of your bus. Board your bus from bhuntar and come back Delhi next morning.
There are lot of other villages which are relatively lesser known and you can visit them if you have more time like Grahan Village, Rasol, Choj, Jari. I will be covering these places in a separate blog.
If you have any queries regarding stay, bus timings or anything else you can DM me on my Instagram account- shivanimalhotra25.