It's 10 a.m. The journey started at 5 in the morning when I woke up with a realisation that I would soon have to vacate this familiar bed with its soft pillow. And then, before I knew it, I was zapping through the early morning roads of Delhi. A right turn from the Lajpat Nagar flyover and across Ashram to the Nizamuddin railway station.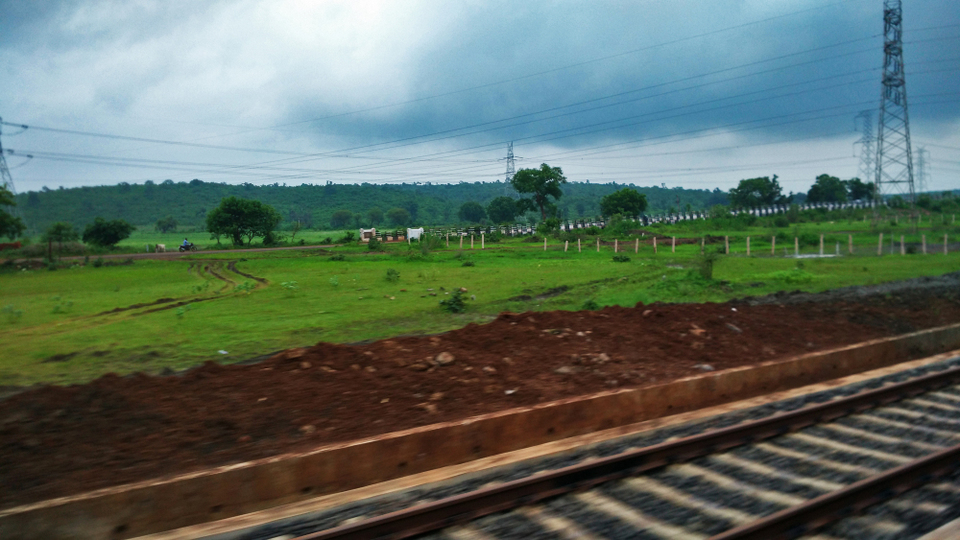 The Nizamuddin station makes you feel like travelling. It's a happy and clean station. It even has a profusion of fans and no matter where you sit or stand it's never stuffy.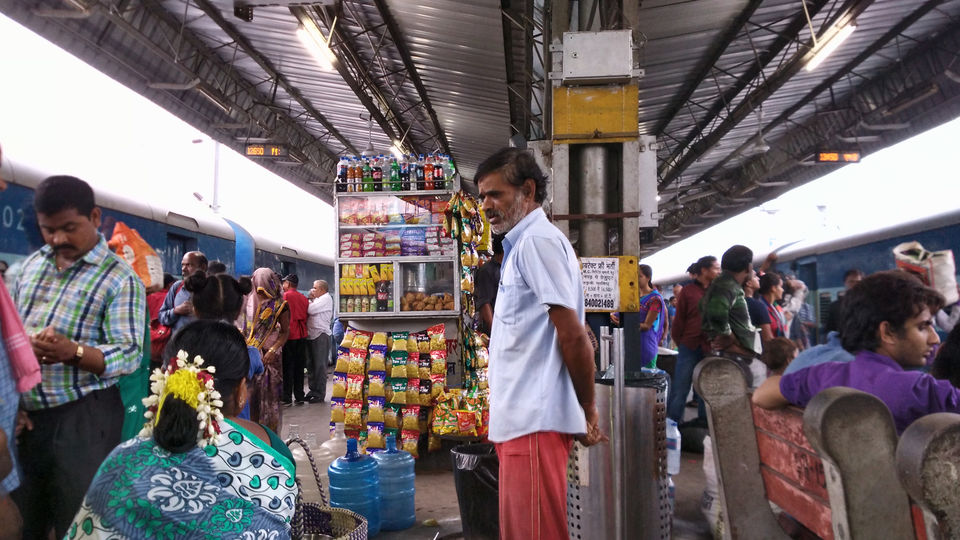 The Thirukkural Express was on time, clean and not so crowded. I'm on seat number 50. The mid-air nonsense berth. One that doesn't let anyone sit straight till you are sleeping. Makes you feel like an oppressive overlord. The early morning cool breeze that made me regret not having brought any dupatta or chadar along has now given way to a somewhat drier breeze. But mostly it's still cloudy.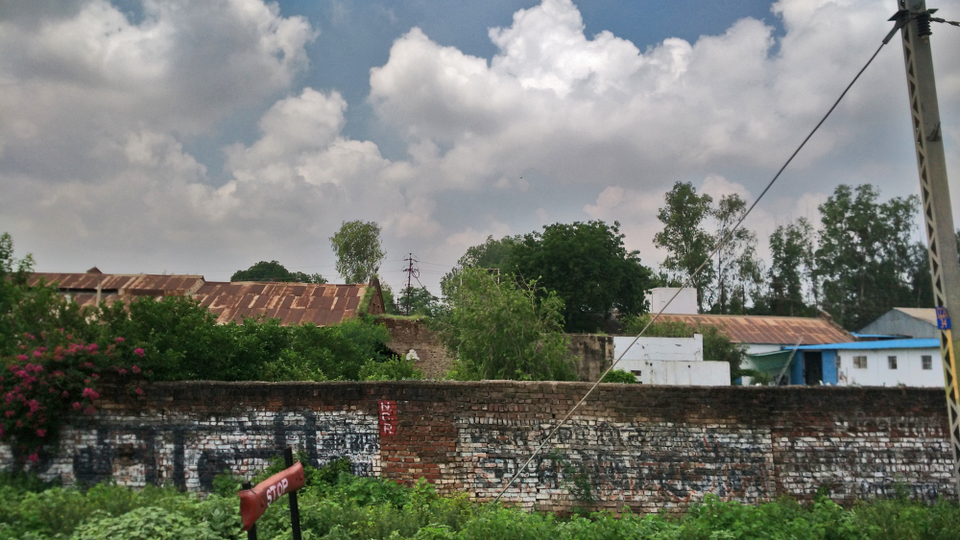 The coach is a clutter of returning army jawans. Lean, shaved head and always waiting for a turn to swig from the bottle. Way to live up to the stereotype. All returning home for a few weeks. Most of them are married and have young children back at home. All of them curious about my choice of cut sleeve top and my lack of relations.
There is also a family of four on the lower berth. A rounded man who had boarded in a pair of trousers but has now changed into a lungi and his thin but sturdy wife. And their two daughters. One and three years of age. At their shrillest best.
Somewhere around 11 they turned their backs to the rest of us and drew out an elaborate dining set up out of a cloth bag that had been sitting innocently beneath that semi table that Indian Railways provide for the benefit of elbow resting or curry spilling. Plates, rice, dal, achaar, a ladle to serve dal with. They tossed the rice into neat balls before tossing it into the mouth. Then with the back of the fingers a swipe at the achaar and then to the tongue. Then they washed the plates and threw the water out of the window.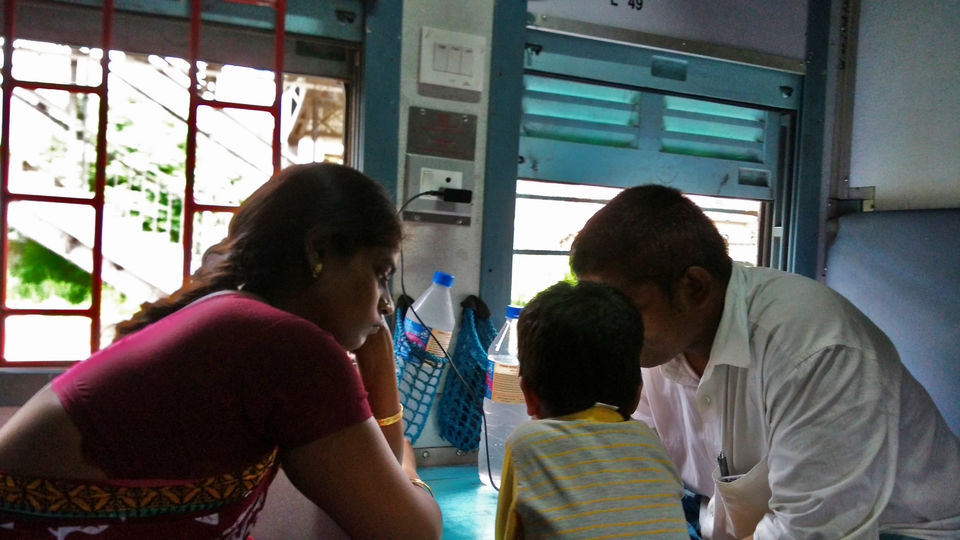 We crossed the highway dotted comfort of Delhi. And then past the jagged chaos of Western UP. Paints peeling off yellowed walls with mirrors and sinks nailed to them, and grey scooters leaning against trees.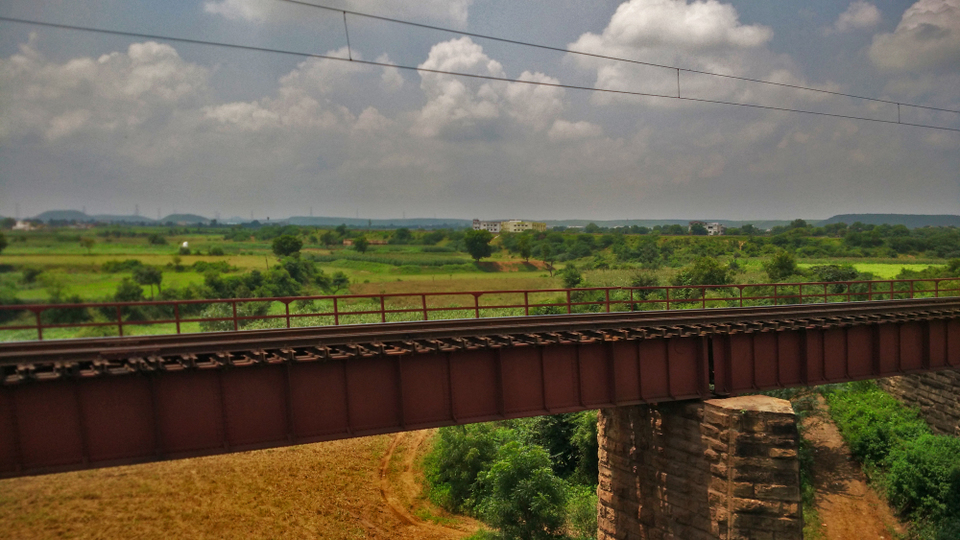 I have started my day with a foil bowl of idli, vada and sambar. And then taken a hearty nap, melting off the seat almost. I'm in the northern heartlands of India and am surrounded by the south. Everyone's speaking Tamil. And I feel isolated and alienated. Language will prove to be the biggest barrier in this journey as I can already tell.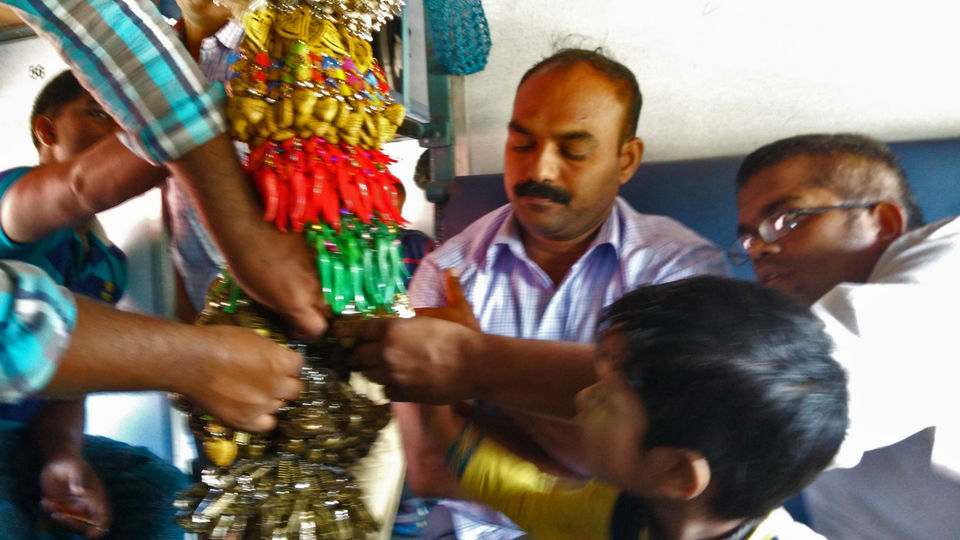 Throughout the day I have tumbled across the length of our country. First Haryana then west UP then Rajasthan, Madhya Pradesh and then suddenly again East UP before plunging into and getting lost in the never ending vastness of MP. Once you have crossed enough miles, the train starts to otherize the world for you. The reference point reduces merely to the landscape, the trees, gradual change in facial features and the colour of skin too maybe. But nothing more. It's all gone before you can begin to think and is replaced by something else. Then something else and on and on.