Somewhere around 11.58 p.m. Vodafone informed me that I'm in Maharashtra and then somewhere at 5.15 in the morning, when I was fast asleep it did its duty by welcoming me into Andhra Pradesh and Telangana. Now that's where I am. I have crossed Vijayawada and can now feel the ocean on my skin. That coconutty warmth has engulfed me. And the air smells of prawns. And I can see as far as I can see. Till the very horizon. All around me through the train.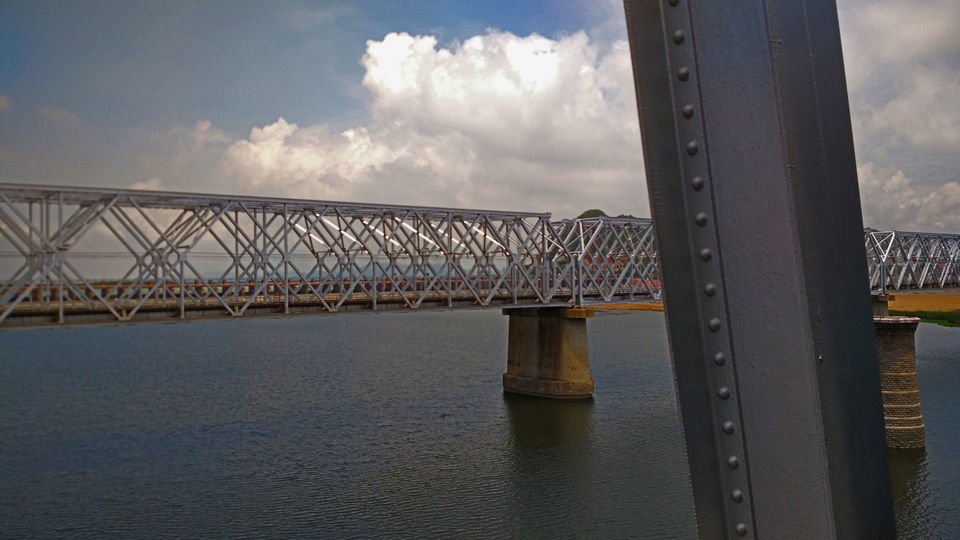 The brown and grey soil of Delhi gave way to the red earth in MP and now it's turned a baked golden colour. The south is breezy like the beaches. And its people have their own style. They are confident with their bodies, with their actions and are bold about what they want.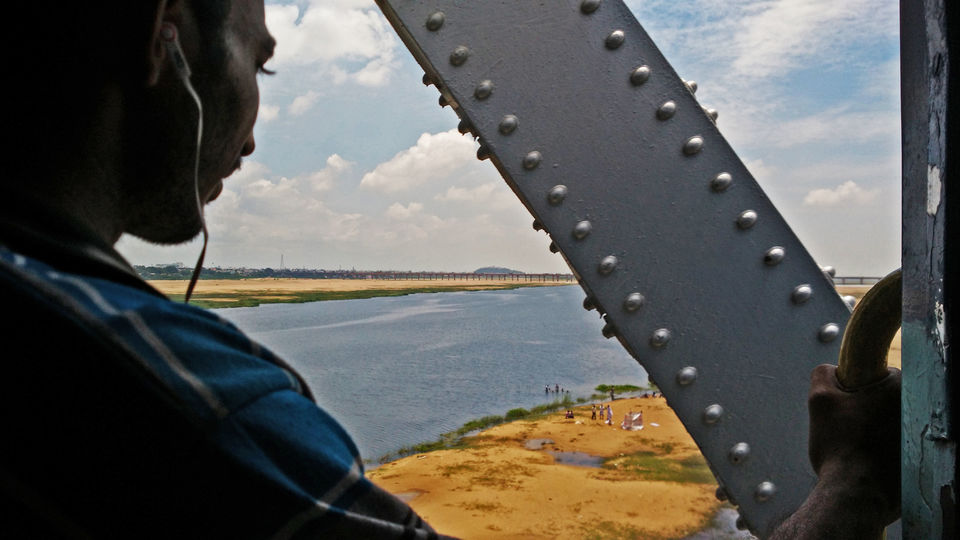 Like how food is a big event. Everyone plans ahead for it. There must be something special. Bad choice of food is disapproved by everyone unanimously. Egg biriyani won't do. There must be chicken biriyani with chicken curry. A demand that took a good half an hour to explain to the non-Tamil train staff and who then flippantly said 'no chicken curry' and walked off. The sorrow and hurt on the face almost made me choke on the dryness of rice without curry. I can sympathise with this need. Bengal's curry love is similar to that of the south.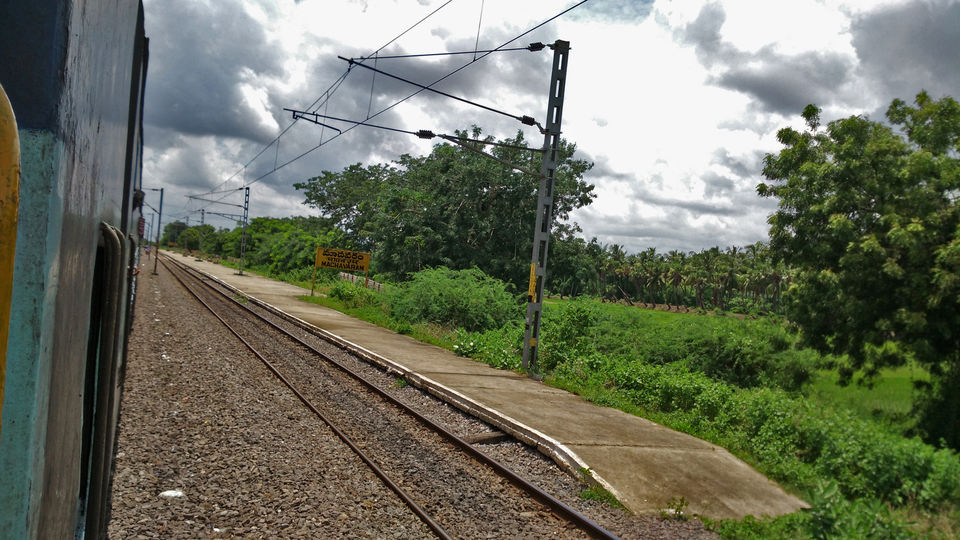 The men of south have sex appeal without trying. It's in the build. Tall dark sharp eyed folks. The woman on the window seat too is stunningly beautiful. Her skin glazing and uniformly dusky. Yet, everyone's really clumsy. The train is full of spillages. Particularly curry. Not tea and water but runny curry and specs of rice. Not just in my bogie but the bogies before and after mine too. And there is pan masala that's clogged most of the sinks inside and outside the washrooms.
Adding to this are the daughters of my lower berth co-passengers - the dusky beauty and her pot bellied husband - who stay in Gurgaon and will get off at Madurai. The girls are screaming murder at the drop of a hat. The only 'safe' way to vent energy in the train probably. Every other movement goes reprimanded by their mother.
The kids have spilt water. And rice. And ate gulab jamuns with relish with their hands and later even wiped melted chocolate off a perk and licked the stickiness off their hands like how the mother licked off sambar rice earlier. The rest was rubbed on the seat. There's also stomped rice, water and dirt on the seats from the feet of the kids. It's a nightmare really.
I'm glad my mid-air 'bed' can't quite be defiled. At least I get to sleep on a clean berth.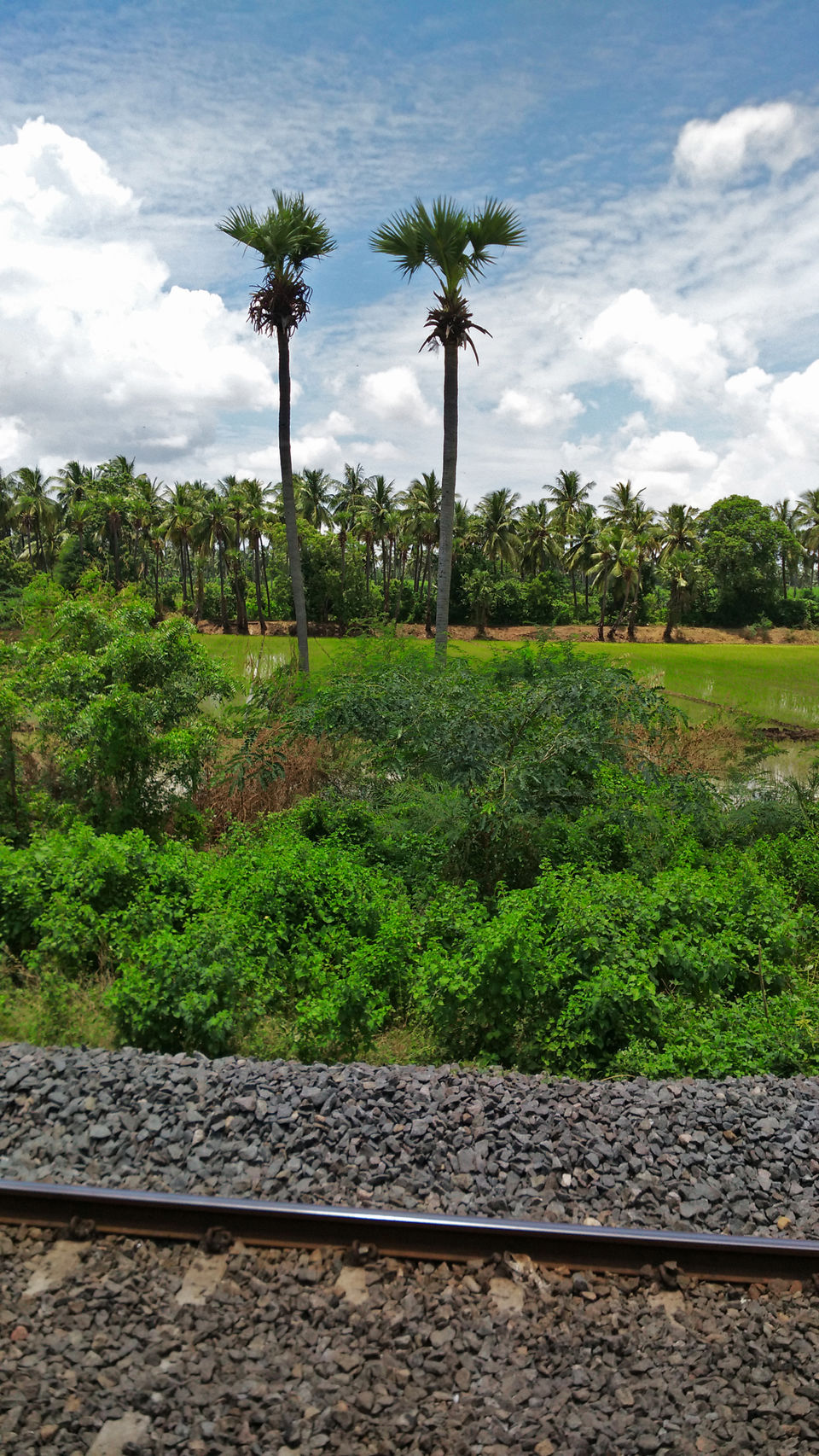 I'm quite over yesterday's awkwardness. The shock of language barrier has subsided somewhat and my ears and mind seem to have adjusted to the new rhythm and syllables. I am still trying to adjust to the volume and length of the conversations that burst out all around me. It feels like a two day caravan where everyone knows everyone and there's an entire community that has been built in the span of a couple of hours. There's tea and discussions and later some rum for the army boys poured not so slyly into plastic cups.
Most seem very intrigued by me. A single girl going to Kanyakumari!? Do I work in there? No. Then why? "To travel-a?" Then they exchange a couple of lines in Tamil about tourists. And then yet again - "Alone?"
Two to three offers of I will show you around, or I'll call you when I'm in Delhi have been passed on. A couple of new phone numbers have been acquired. There's Anand with his premature baby and half paralysed wife back home, who can't stop talking or drinking or asking inappropriate questions about my 'husband' and then there is Sasi with his very sober mannerisms but it's still equally annoying because I'd just like to be left alone.
However, I realized I have never been this pampered in life. It indeed is a community. Before I can fish out money, someone else has paid for the tea. The middle berth is put up by another without me asking for it. There's always that question of food. We are getting this. Do you want? Yes, I'll come along too. Running across the street, out of the Chennai railways station to pack some paronta and kurma for everyone.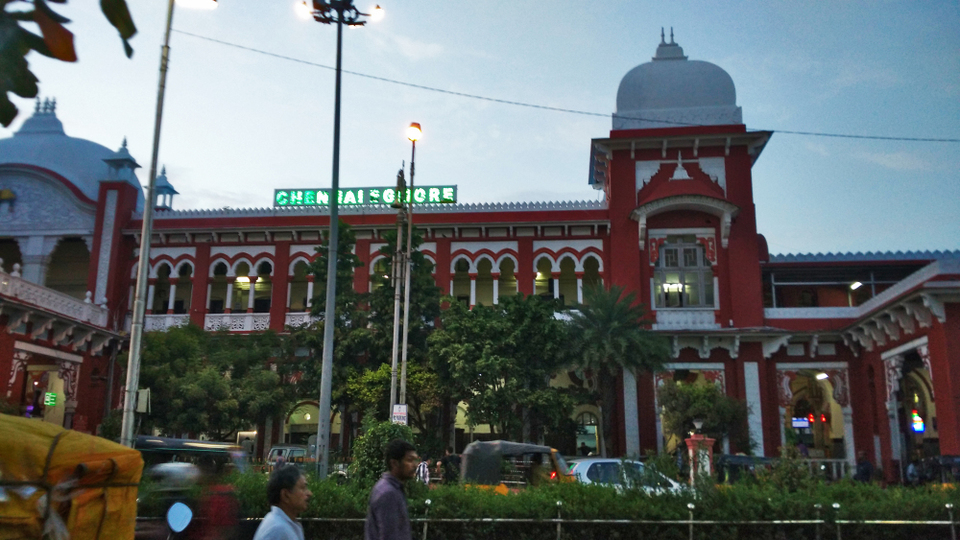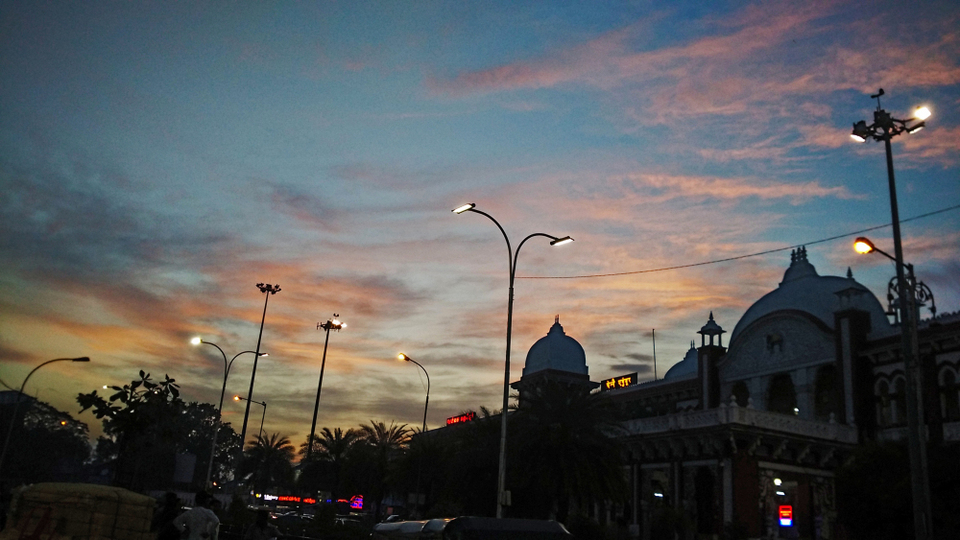 And then there's the suggestion of how to eat it properly. Tear the paronta into small pieces with both hands. Then pour the kurma over it. Mix it well. Unsatisfied glances will be cast as you do it trying to keep the palm clean. Someone is rolling the foil to make a bowl out of it so the rest of the curry can be poured. And it's not just for me. This kind of treatment is being meted out to everyone.
Anand has taken over Harshika the elder of the screaming daughters and this one has gone off to sleep on his lap after staying clung to him for a good part of the evening. Her mother looks out of the window, a fresh gajra in her hair after Chennai station where her brother had turned up with that and a variety of munchies. An uncle from next bogie has come to discipline the younger one and has given her a scolding and now she's sobbed herself to sleep. All this with the sanction of the parents who look on appreciatively at the duties that have been taken off their shoulders.