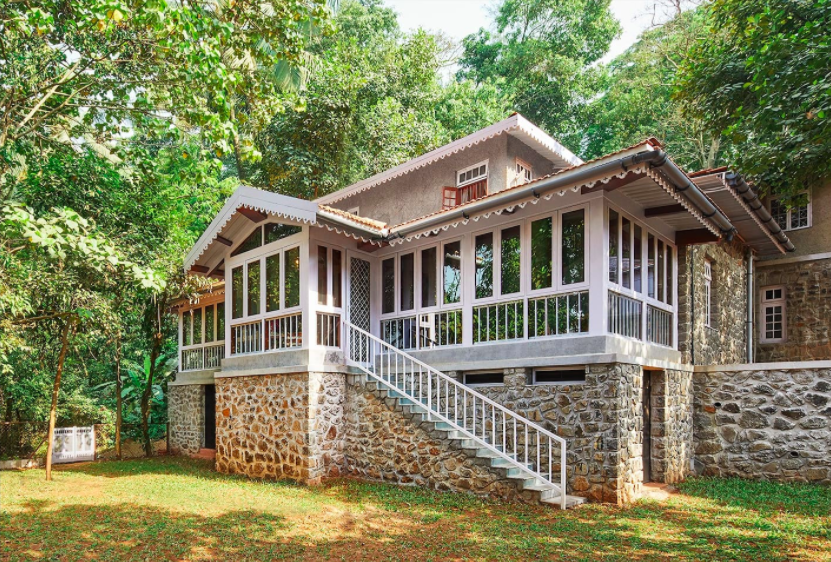 Peace and calm, fresh air to breath in, dense lush green forests and uninterrupted mountain views—these are some of the very few things that lure travellers to Khandala. Despite being one of the most popular hill stations in Maharashtra, Khandala maintains its pristine nature, making it every Mumbaikars favourite weekend getaway.
However, Khandala's best kept secret has been hiding in plain sight all along and we've finally managed to discover it! Nestled right in the heart of this town, yet far from its tourist spots, is a 160 year old Parsi villa that promises to be unlike any other homestay you would've ever seen! Combining modern day luxury with an unmissable old world charm, this Victorian-age villa has everything that you need to make your weekend escape a memorable one.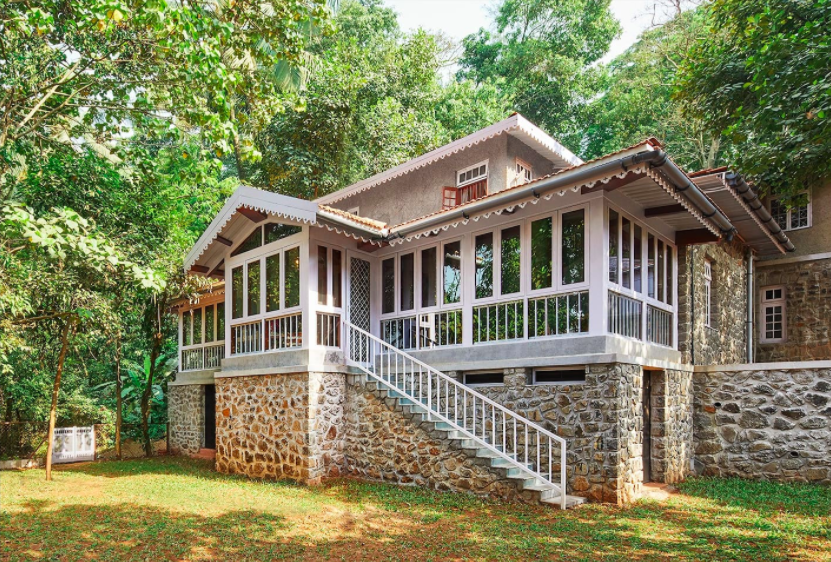 Ideal for
Since Belle Vue Cottage caters to a total of 16 guests, the property offers an ideal getaway from Mumbai for friends, joint families and colleagues alike. The luxury villa also makes for a great place to plan a reunion with your school and college gang and catch up on all the beautiful memories.
About the property
Located in the sleepy hill town of Khandala, Belle Vue Cottage is a property soaked in history. Originally built in 1859, the sprawling 6-bedroom heritage bungalow, sits on a 160 year old historic estate. The recently restored colonial property has remained with members of the same Parsi family for seven generations now—something even their current generation takes extreme pride in.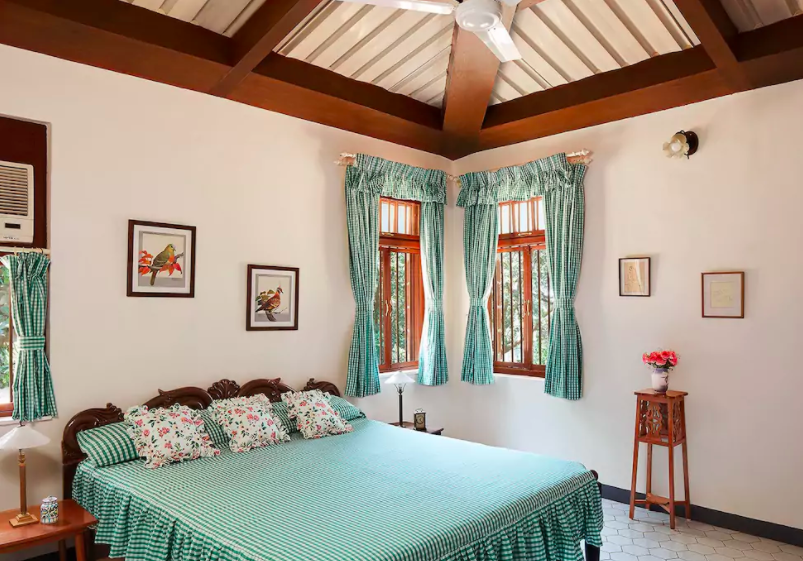 The six bedroom cottage spreads across two floors and can accommodate 16 people at once. All these rooms are equipped with all modern facilities including WiFi, televisions, air conditioning, dedicated workspaces, private bathrooms amongst others. The property is managed by an efficient team of helpers who make it a point to make you feel at home throughout the stay.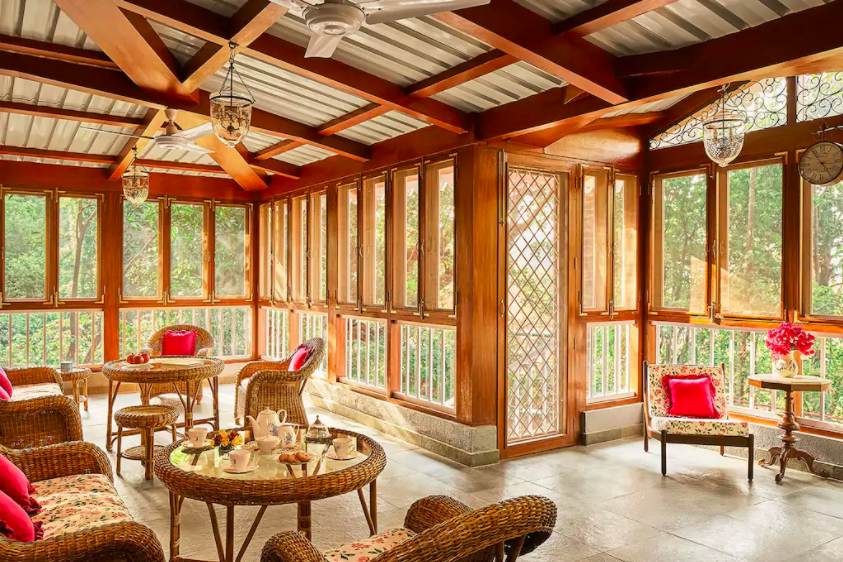 Complimenting its cosy interiors, Belle Vue Cottage has its own private gardens where one can laze about and enjoy the scenic beauty of Khandala. In addition, there is also a well-stocked library for guests where guests can unwind over a read and a piping hot cup of tea.
Food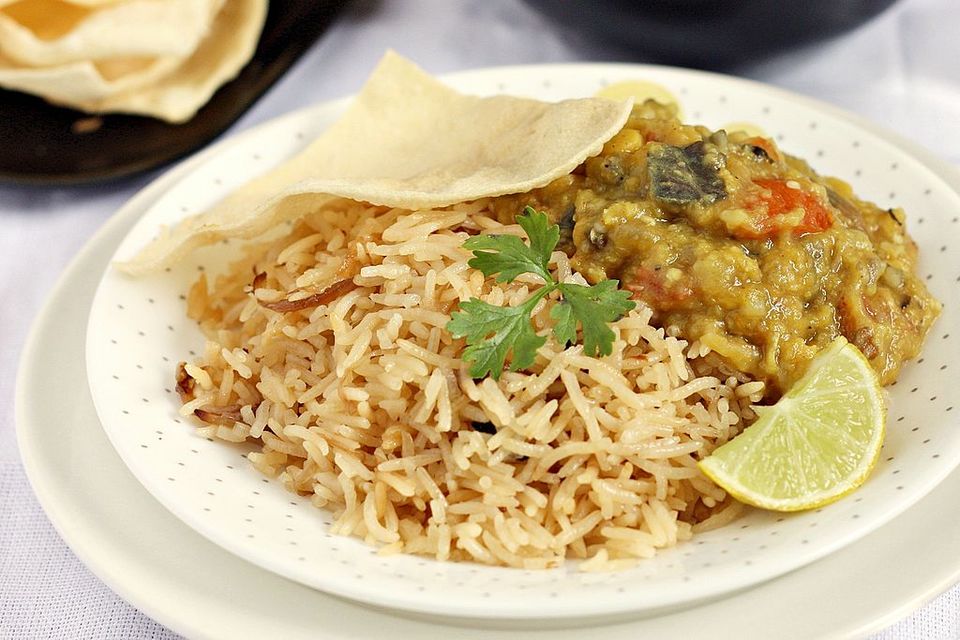 Belle Vue is managed by an extremely friendly caretaker who also happens to be a great cook. You can indulge in traditional Parsi, home cooked meals at the property apart from their healthy and generous complimentary breakfast. In addition, if you want to put your own skills to test, there's also provision for a barbecue in the estate gardens.
FYI, the host family is extremely warm and welcoming and if they like you, they might just invite you to their house for a few drinks and a hearty dinner.
Cost
You can book the heritage villa for ₹39,000 per night. The price is inclusive of a healthy, home-cooked breakfast for the guests. The property has a well-stocked kitchen where guests can cook their lunch and dinner.
Best time to visit
Khandala experiences pleasant weather throughout the year, making it one of the most popular weekend escape destinations around Mumbai. Try planning your trip between October and March as the weather is slightly chilly and is thus the ideal time to explore the region. However, if you plan on staying indoors for the duration of your stay, plan a trip in monsoons (July to September) as the heavy rainfall brings out the best of this hill station and the lush greenery is a complete treat to the senses.
What to do in and around the property
Here's all that you can do while staying at Belle Vue Cottage:
1. Explore the paths less travelled around Khandala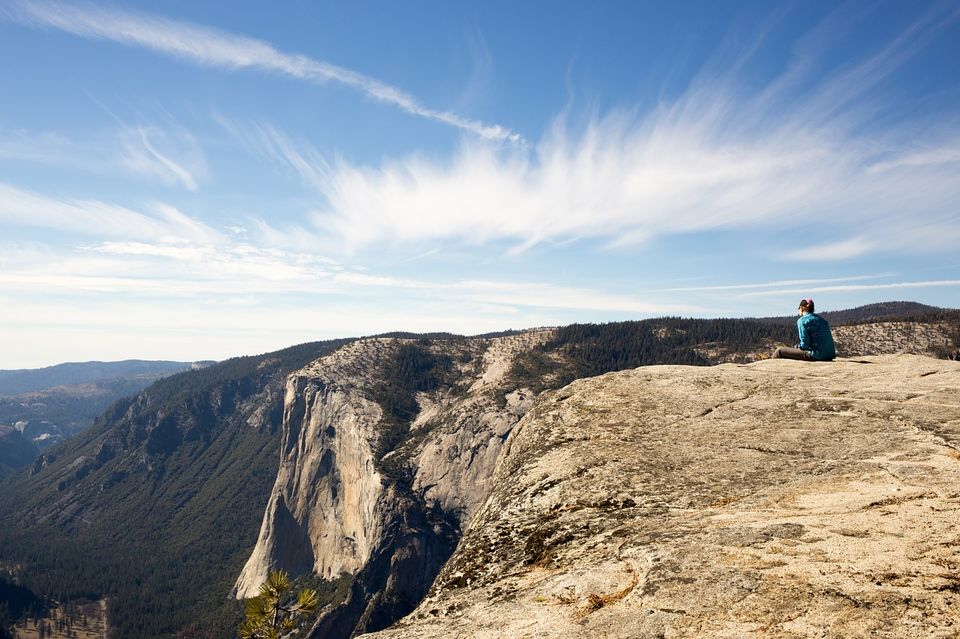 Surrounded by several hidden trek routes and mountain trails, Belle Vue is a treat for trekkers and explorers. If you happen to be someone who's never explored the hills before, the property's caretaker will take you on well-guided nature walks through the lush green, dense forests. On the other hand, experts can venture out on their own and marvel at the rich wildlife and breathtaking views of the Western Ghats.
2. Go fort-hopping in Khandala and Lonavala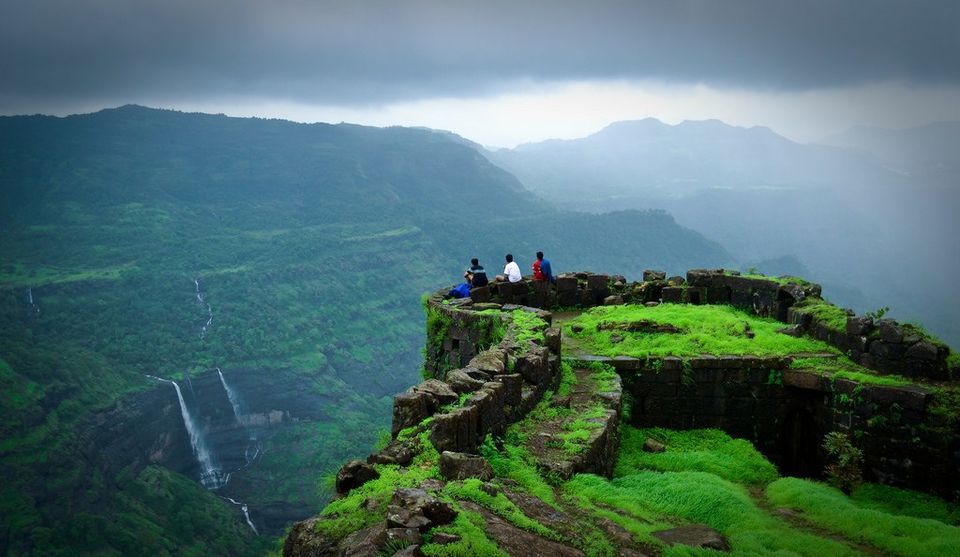 The region surrounding Khandala is best known for its various ancient forts that are proof of Maharashtra's rich history. Take a day out to visit these forts and take a trip back in time. Start off by taking a strenuous trek to Visapur Fort, which stands tall at a height of 3,556 feet and was built by Chhatrapati Shivaji of the Maratha dynasty. Next, visit Lohagad Fort or 'the fort made of iron' which was used to house prisoners during Shivaji's reign. Finally, head to the Rajmachi Fort to enjoy unmatched views of Matheran, Lonavala, Duke's nose and Karnala.
3. Bring out the cave enthusiast within you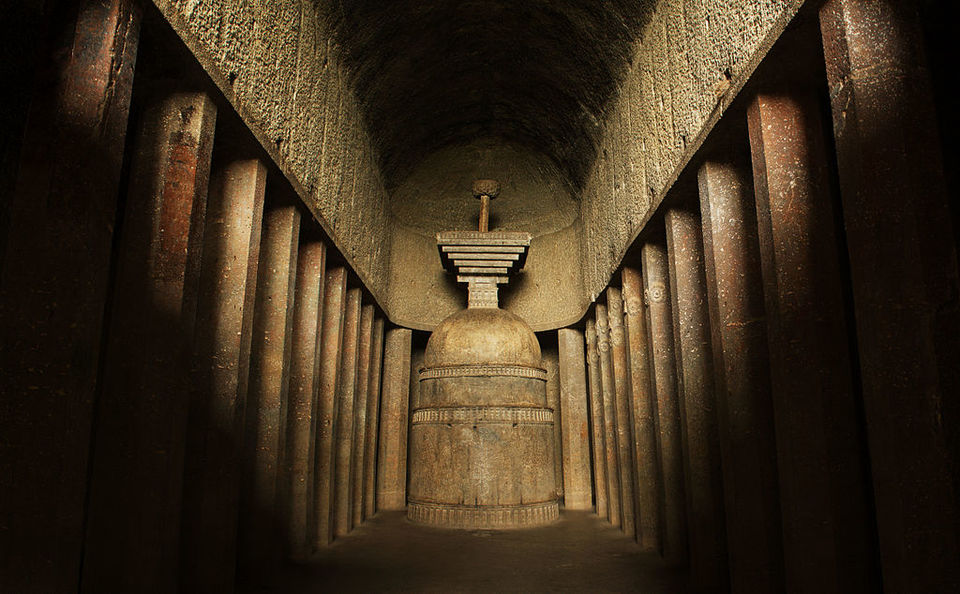 Apart from its massive forts, the region also houses some of the most interesting cave systems in the country. A popular tourist destination, Bedse Caves date back to 60 BC and are best known for their intricate animal carvings. You can also head to the caves of Karla and Bhaja which portray the best of Buddhist architecture and house temples built in the 2nd century.
4. Have a lakeside picnic with your loved ones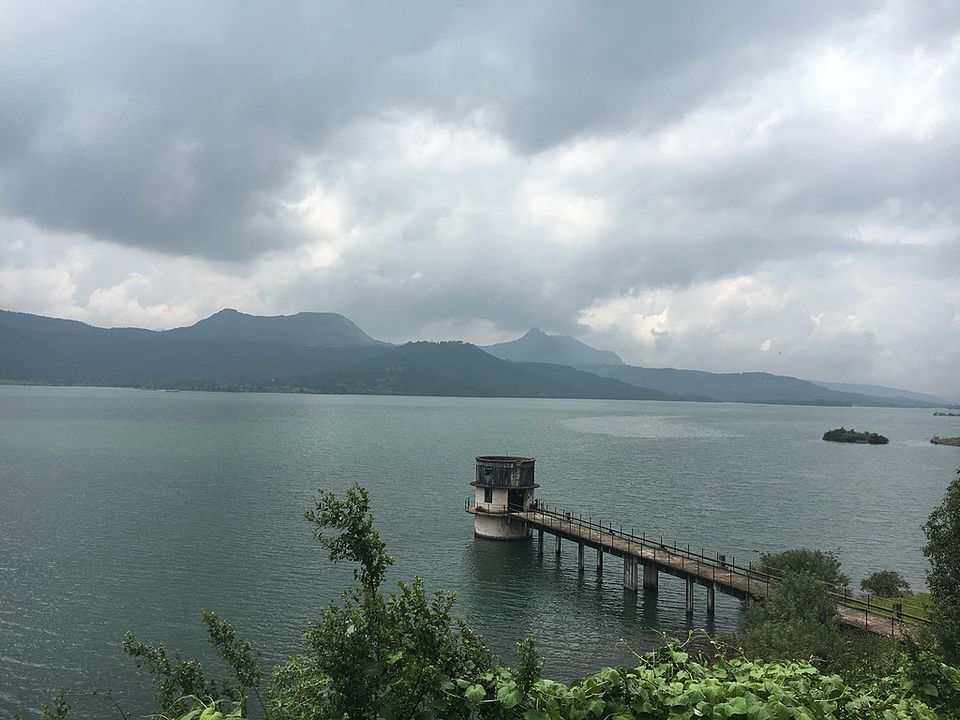 Formed as a result of the massive Bhushi dam, Bhushi lake is a great spot to have a picnic with your friends and families. The clear waters of the lake are complimented by the green hillocks which make for a beautiful backdrop. On the other hand, if you're looking for a more offbeat place, head to Pavana Lake situated inside Tunga fort complex. The calm man-made lake is a great place to enjoy a day out in the open, embracing the picturesque surroundings and going for a boat ride in the lake.
5. Shop for sweet, edible souvenirs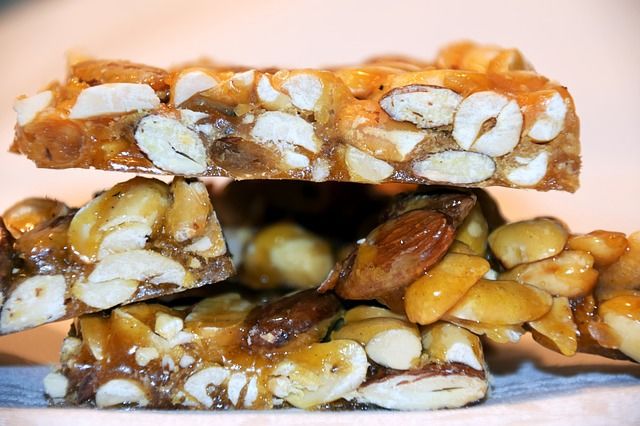 The twin hill towns of Khandala and Lonavala have lively markets that are a dream come true for every foodie. Lined with small, local shops, these markets boast some great street food joints offering tangy Maharashtrian snacks such as pao bhaji, vada pao, dabeli amongst others. However, the star attraction of these markets are the sweet shops which sell Lonavala's famed chikkis—a traditional Indian sweet made using jaggery, groundnuts and ghee. One bite and I guarantee you won't be able to stop yourself from stocking up to take it back home.
Getting there
Here's how you can reach the property from New Delhi:
By air: The closest major airport to the property is Chhatrapati Shivaji International Airport in Mumbai. There are several daily flights which connect the two metro cities starting at ₹4,000. Once you land at the airport, hire a taxi to get to get to Belle Vue Cottage in about two and a half hours (100km).
By train: It takes approximately 18-20 hours to get to cover the distance between New Delhi and Mumbai in a train. Once you reach Mumbai, catch an intercity local train to get to Lonavala in about two hours. The property is at a distance of 15km from Lonavala railway station, which can be easily covered in half an hour in a local cab.
Have fond memory of a homestay? Where was this and what was the entire experience like? Write in here and share all about it with the Tripoto Community. Don't forget to head over to Tripoto's YouTube channel for some kickass travel videos!