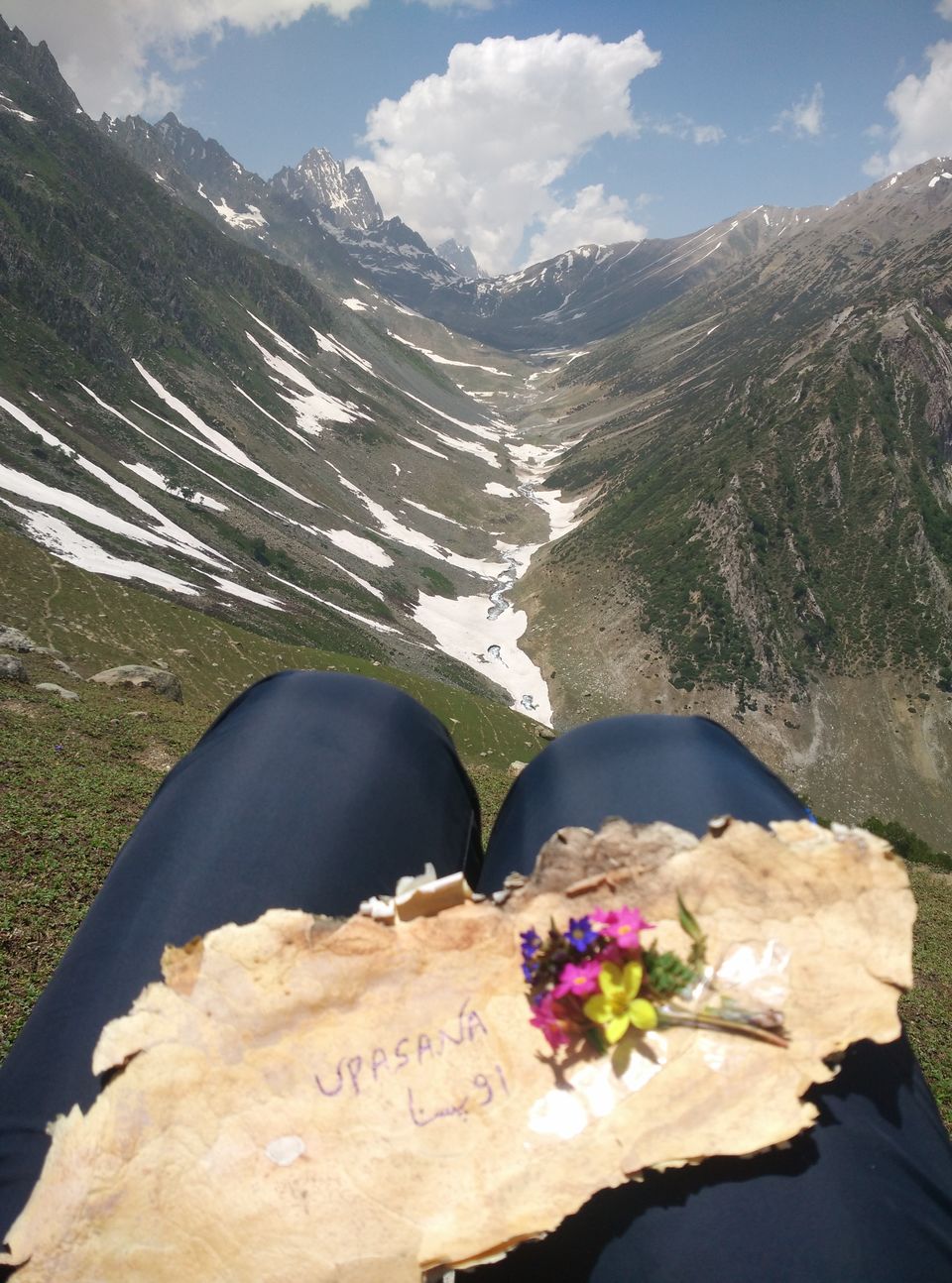 June 1st. 2016, Day one to this beautiful valley "#Sonamarg" J&K was so exciting and thrilling that we all were waiting for the classes to start. Our camp was based on 9000 ft above the sea level, surrounded by snow covered mountains and next to the Jehlum River, was giving me a feel of heaven, In such weather and surrounded beauty of nature made me lost and I forgot about the mountaineering course but then....... Wait
The day our training started we actually came to know, what is mountaineering ?, The task, The endurance, making knot, setting base, climbing without support, body posture, grip, roaping up and walking, crawling on ice thin and thick layer......... man we are here for some real fighting with are own strength. Waking up early in the morning like 4:30 or 5 to avoid the Que for washroom, touching water was the biggest task as the temperature were too low to touch. Getting ready for endurance strength race and workout, carrying almost 10 kg weight on our back. After one hour of excursion coming back to the camp and waitng for the breakfast to be served were the most exciting part. H
I haven't had my breakfast as early morning as I ate here at 7:30 before and that was a good change in me.....yessssss
After breakfast practice and practical training on the spot like rock climbing, river crossing technics learning and practice etc.
The hardest part was climbing the snow covered mountain and overcoming the fear of height, walking miles and miles for training and getting back with down face, tired legs.I was amazed how come I recovered so soon for another day and not getting afraid for new task, then realized that I love challenging my self that was the secret of my enthuse and recovering power. Learned a lot from this trip and wished that could have more days here to stay but the course tenure was only for 30 days. The camping life was over and we didnt want to leave it but we had to with warm hugs and ???? eyes.
Below are the camp's where you can enjoy the challenges
#Nehru Institute Of Mountaineering
#JAWAHAR INSTITUTE OF MOUNTAINEERING & WINTER SPORTS
#Himalayan Institute of Mountaineering
#Atal Bihari Vajpayee Institute of Mountaineering and Allied Sports
#Indian Mountaineering Foundation
#Indian Institute of Skiing & Mountaineering
#NIM Base Camp.