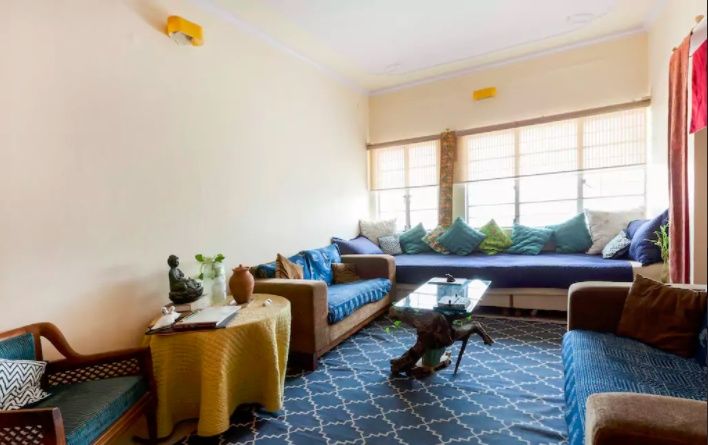 Rajasthan's capital and one of the most culturally rich cities in India, Jaipur is the perfect getaway place for people in North India. Among colourful streets is a fantastic mix of chaos and classic Rajasthani beauty. From narrow busy streets to flamboyant palaces; everything exists in harmony here. There are many sights to see in Jaipur like the famous Hawa Mahal, the Jantar Mantar, the massive City Palace and so much more. This Airbnb property is conveniently located in the heart of Jaipur. Facing the stunning Aravalli, it's the perfect location if you want to explore the city.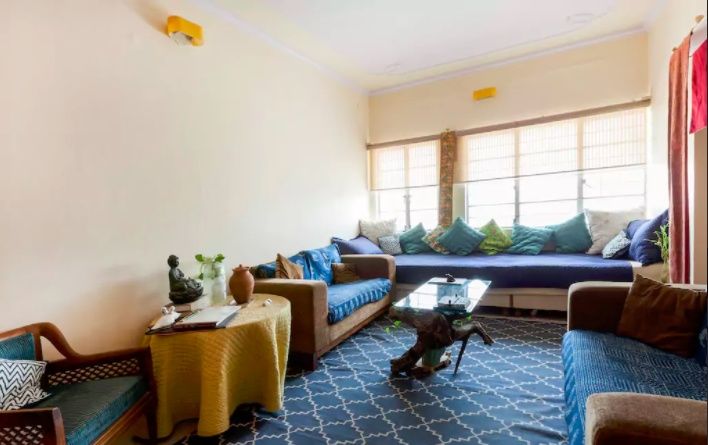 Made for
Families who want to travel with their kids or pets can perfectly fit into this cosy little Airbnb. The house is situated in a friendly neighbourhood, where a family can stay comfortably.
About the property
This Airbnb faces the wonderful Aravalli hills. The house guests will have access to the three lovely terraces. Other than that, there's a nice library, a prayer room and a garden in front of the house. They have all amenities that a traveler needs as well; like Wi-Fi, parking facilities, private entrances, air conditioning, skincare facilities, etc. If you need anything else, the hosts live just upstairs! They will be happy to help.They are also happy to guide your Jaipur tour by telling you about all the interesting destinations around. It's a highly secure area.
One bedroom is available with one King Bed and 1 sofa bed. The common area has one single bed and two couches as well. So there's always room for plenty over here!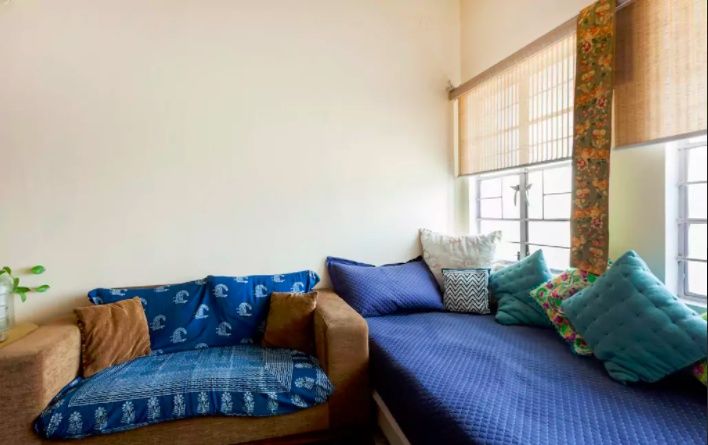 Cost
This is the best part of the stay, the charges are only Rs. 978 per night, not inclusive of breakfast.
Food
There's no kitchen facility here, hence you will have to either eat outside or get takeaway.
Best time to go
Winters are the best time to visit here. From September to February is a good time,as the weather is pleasant because of the slight onset of winters.
How to get here
The nearest metro base is Delhi, from where you can either take a bus, train or you can fly as well. The property is 7 km from Airport - 5 km from railway station and bus stand.
By air: From Delhi is Rs 1783/person
By road: You can catch a bus to Jaipur which is quite convenient.
By train: There are direct trains from Delhi to Jaipur as well
What to do here and around the property
If you're a dog lover, you will love this AirBnb even more, as the host has a dog which you can play with all the time! You can relax in the garden as well or catch up on some yoga. The hosts even take cooking classes. You can take a book from their library and just relax while soaking in the gorgeous views.
In the city, you can have a look at the beautiful City Palace, which till now is an abode of the Jaipur royalty. The palace is a blend of Rajasthani and Mughal architecture. Don't miss out on the architectural marvel, Hawa Mahal. This is an extraordinary pink honeycombed palace which helped the ladies of Maharaj Sawai Pratap Singh to have a peep at the processions going by. You must also not miss the famous Jantar Mantar which is an observatory and holds unique giant sculptures which are astronomical instruments!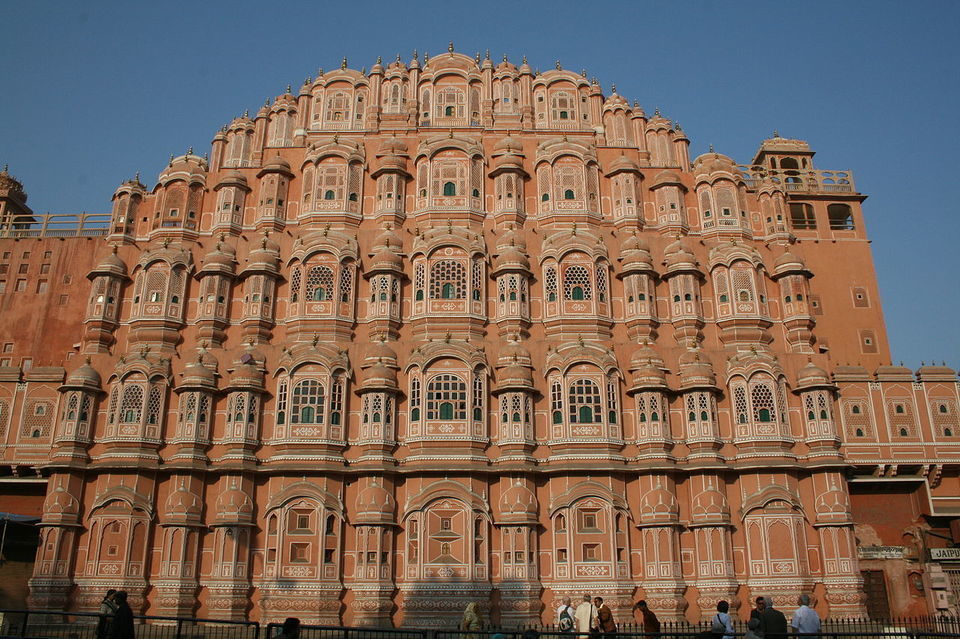 Know of a hotel, homestay or resort that made you fall in love with the destination? Write about it on Tripoto and help the traveller community discover something new.