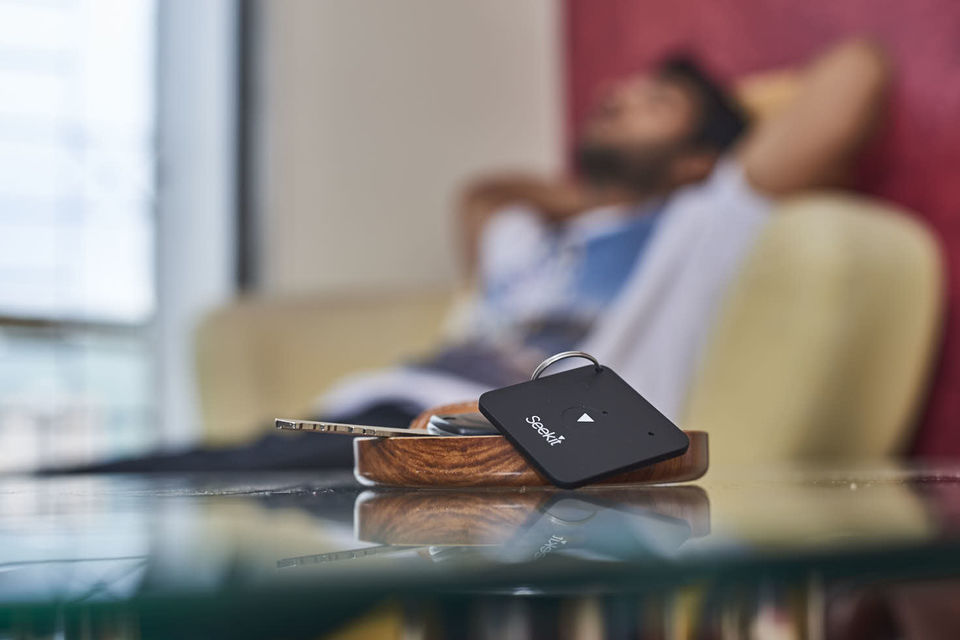 I have been an easy-going individual all my life; not the kind who goes by checklists and to-do lists. No matter who you are, such nonchalance comes at a price. And I must accept, I have paid that price many a time. Lost wallets, misplaced smartphones, forgotten travel accessories and important documents, ruined trips, and helplessness; I have borne it all. I wished I had something that would warn me while I was walking away forgetfully from something important. A travel gadget which could help me locate my misplaced item when I needed it the most.
Thankfully, for all of you who can relate with me, we don't have to wait anymore. There's a tiny, but real saviour for people like myself who tend to lose track of their essentials while keeping up with the fast-paced everyday routines, Seekit by Panasonic. It helps everyone stay connected with their valuable items, which they'd otherwise tend to misplace or forget. Well, I'd rather have Seekit by my side than lose those indispensable things of mine.
Read on to know why I count on Seekit to such a great extent and why you should, too.
What made me choose Seekit?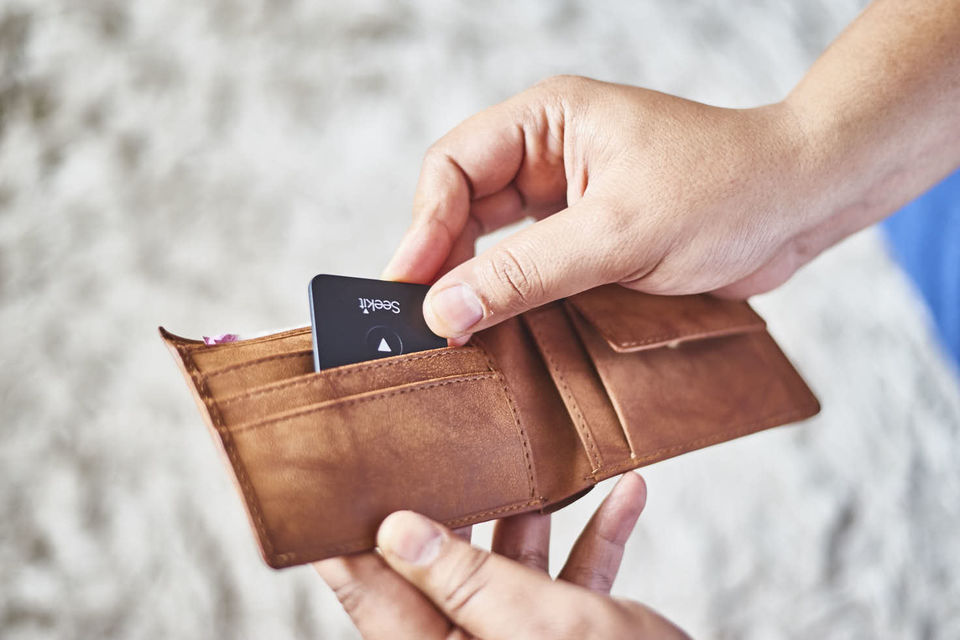 A few months ago, I had a flight to catch from Delhi to Srinagar and I thought I had everything packed the night before I was to depart. But come the morning, an hour before I was to leave for the airport, I just couldn't find my wallet, which contained my debit cards, credit cards, and identity proofs.
I wanted my wallet to somehow start buzzing, like a phone, but it was wishful thinking. It was impossible to go out for a holiday with a few hundred bucks in my pocket. My much-anticipated Kashmir trip was ruined just because I couldn't find an indispensable belonging of mine in time.
Later, one of my friends told me about this cool device, Seekit, an intuitive Bluetooth tracker. The existence of a travel gadget that averts the danger of losing the valuables was an immense relief for an always-on-the-move individual like myself.
How it works?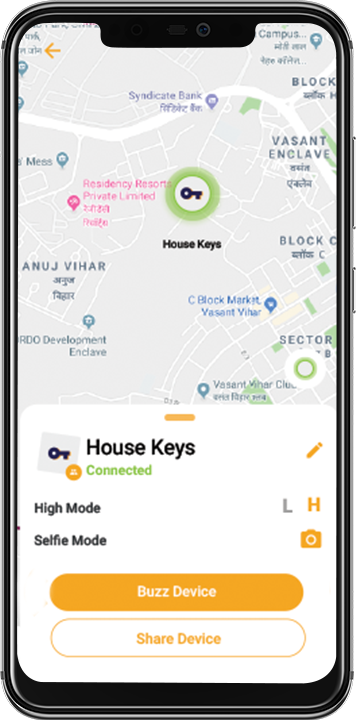 Using Seekit to locate your misplaced items is as easy as playing a mobile game. Just follow these five simple steps:
1. Download and install the Seekit application on your Android or iOS smartphone.
2. Press the Seekit button until it beeps.
3. Connect Seekit to your smartphone by following in-app instructions.
4. Attach Seekit to your valuables and keep the app on.
5. Find your valuables just by pressing a button whenever you misplace them.
Basically, you tag, connect, and find. Simple and easy, isn't it?
In what kind of scenarios can you count on Seekit?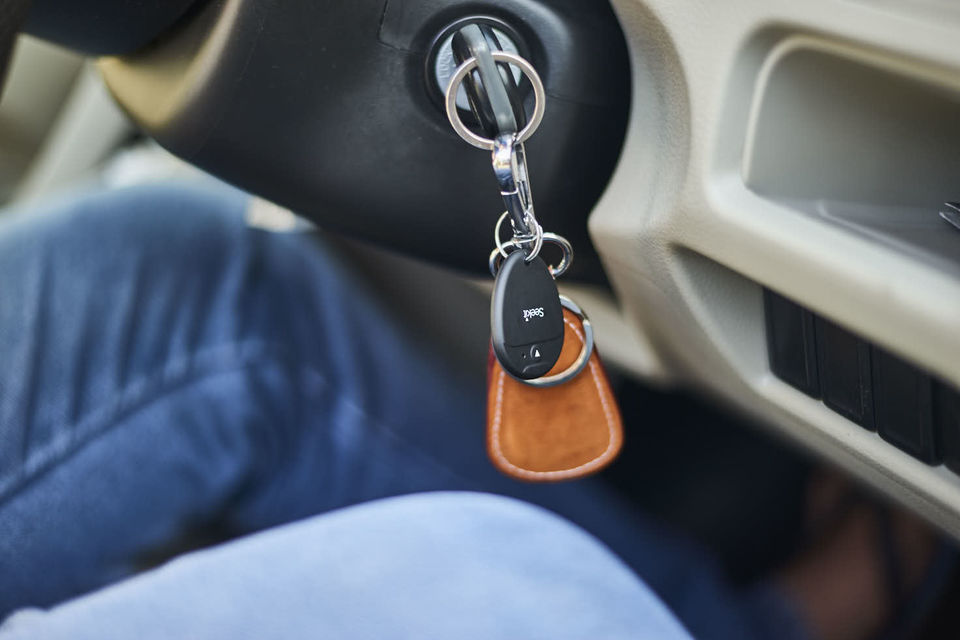 It works like magic in almost all scenarios wherein you can't recall the exact place you might have left your items, or when you forget something you are supposed to be carrying. Yes, Seekit is that amazing a device. Once your Seekit is connected to your items like a mobile, wallet, handbag, camera, keys, luggage, laptop, or even your naughty little pet, and synced with the Seekit app; you can use to find all your tagged valuables when misplaced.
With the Seekit device and app by my side, I think I have insured myself [and my important stuff] against inevitable accidental troubles.
Cool features and specifications of Seekit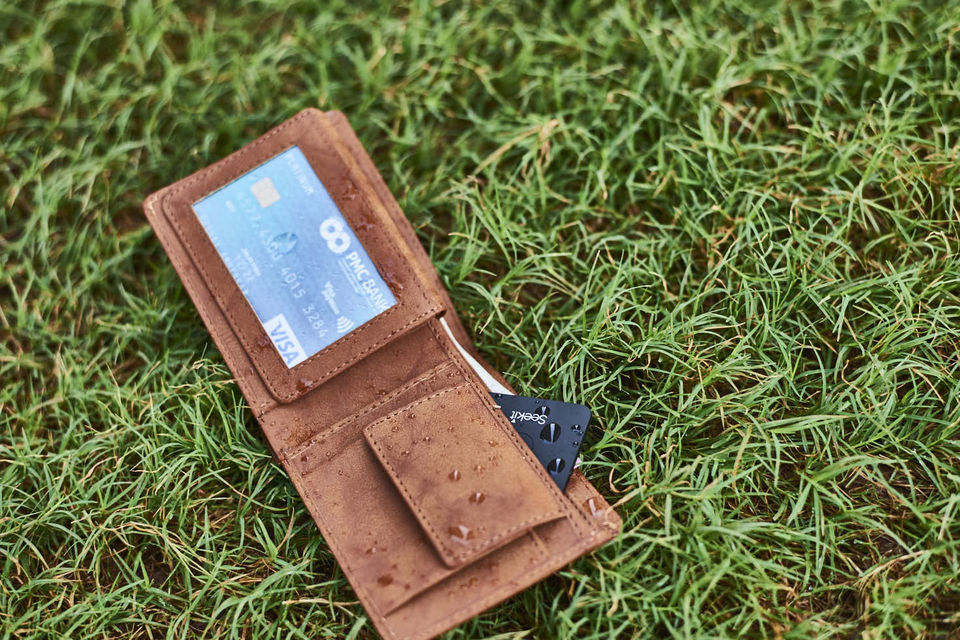 It's unbelievable how this tiny square-shaped gadget has so many cool features, each of which has a utility of its own in one scenario or the other. Here are some of the coolest features of this device:
1. Separation Indicator: Hear an alert on your smartphone, as soon as the set connection between you and your Seekit-tagged valuable breaks.
2. Multiple Voice Alert: With Seekit, you can even set multiple customised alerts, even in your own voice, especially useful if you have multiple Seekit devices.
3. Last Seen Location: You can also find the "Last Seen Location" of your disconnected valuable, just in case you missed the Separation Indicator.
4. Proximity Guidance: Sometimes you are close to finding your misplaced item, but just can't put your finger on it. Worry not, for Seekit simply guides you towards your item.
5. Bi-Directional tracking: By virtue of having the Seekit app on your phone, you can ring your phone, too. Just double press the Seekit button, and it works even when your phone is in silent mode.
6. SOS Alert: Sensing a critical situation but can't use your smartphone to make an emergency call? Press the Seekit button thrice and you can send an SOS Alert along with your GPS location to 3 of your near and dear ones.
7. Selfie button: The quick selfie button your Seekit device lets you click great selfie shots with perfect angles.
8. Splash proof: Don't worry about those inadvertent water trysts, Seekit is IP65 rated.
9. Latest Bluetooth version: The device runs on Bluetooth version 5.0, latest in the market which supports best-in-class battery utilisation and a more stable connection.
10. Battery life of 12 and 18 months: For Seekit Loop and Seekit Edge respectively. You don't need a charger for this, good heavens.
11. 1-year of promise: You have a promise of one year if the product malfunctions during the warranty period*.
(*Warranty not applicable on batteries.).
Panasonic Seekit Edge and Panasonic Seekit Loop are available for ₹1,599 and ₹1,299, respectively. Both come with a different form factor for different use cases.
Having used Seekit for weeks now, I can say that it has bailed me out a number of occasions. I would definitely recommend it as one of the top-priority travel gadgets which can save your day. Go ahead, comment below the name of the person who needs it most.
In association with Seekit by Panasonic.