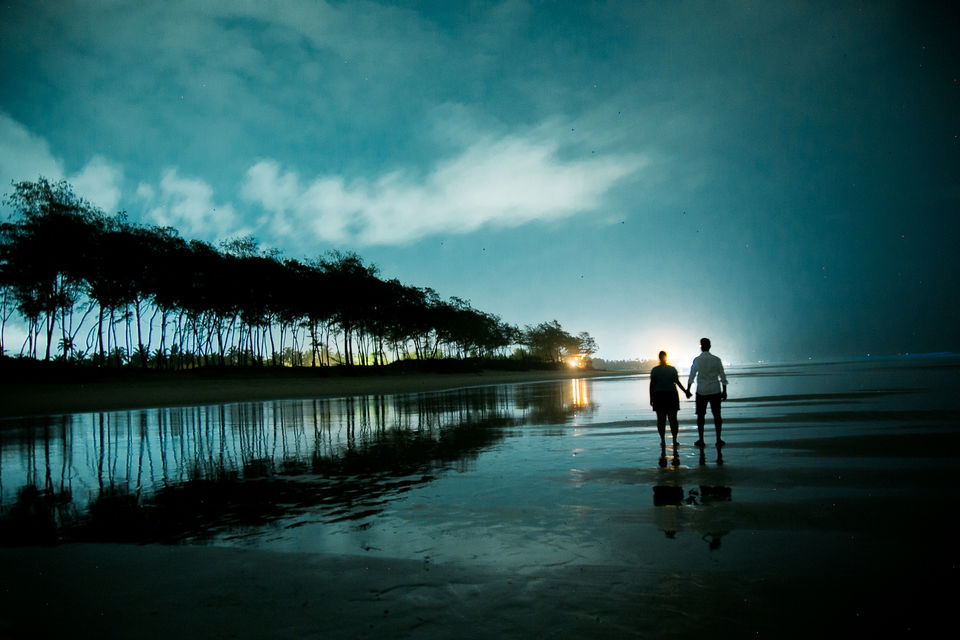 When you say Goa, what comes to your mind? A crowded beach? Shacks by the beach? Flea market filled with travel souvenirs?
Most of the people I know, go to Goa to chill with a beer by the beach and have a fun time with their friends. We like everyone else we set out to go to Goa for a similar reason. We wanted to stay away from the Calangute/Baga crowd we decided to stay in south-ish Goa. We booked a Portuguese villa for 3 days not knowing how much it changed the way I look at this touristy state.
Vivenda Dos Palhanos is a place with a character. From names of the 4 legged hosts to paintings, everything stands out. There's something so therapeutic about hearing the church bells in the evening. This property is among a goan village, Majorda promises you everything a 'typical' goan holiday doesn't.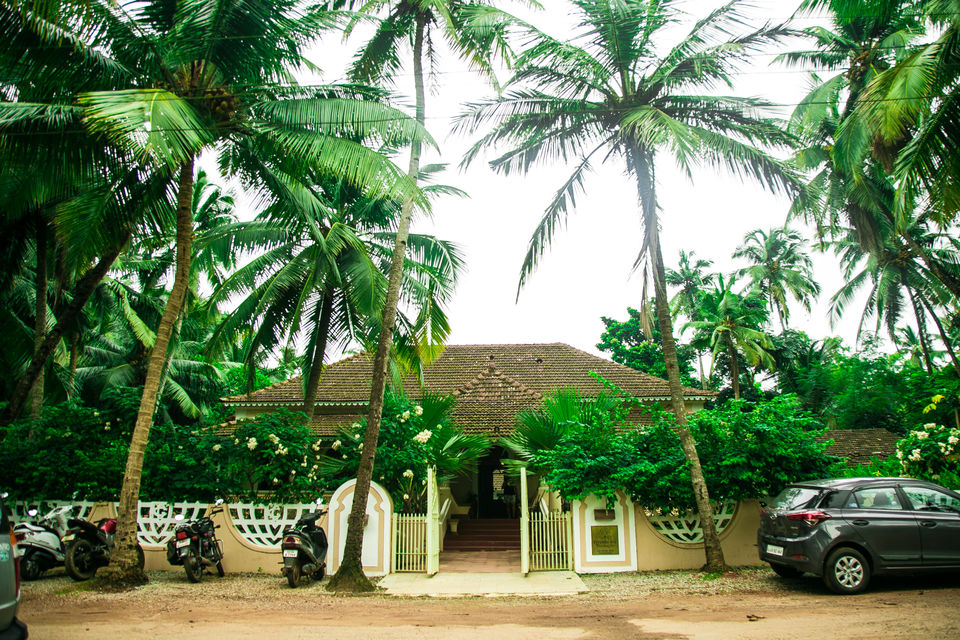 Vivenda dos palhacos belongs to the famous beer company Hayward's family. There are little pieces of evidence in every corner. Simon and Charlette, a sibling duo run this place. If you are looking for a prim and proper resort with timings for high tea, breakfast and pool timings, this place is NOT for you. In Vivenda, we ate breakfast at 12 noon, swam in their pool till 11 PM and requested for a sandwich at midnight. When Charlotte said, "make yourself at home", we knew exactly what she meant. It was a home away from home.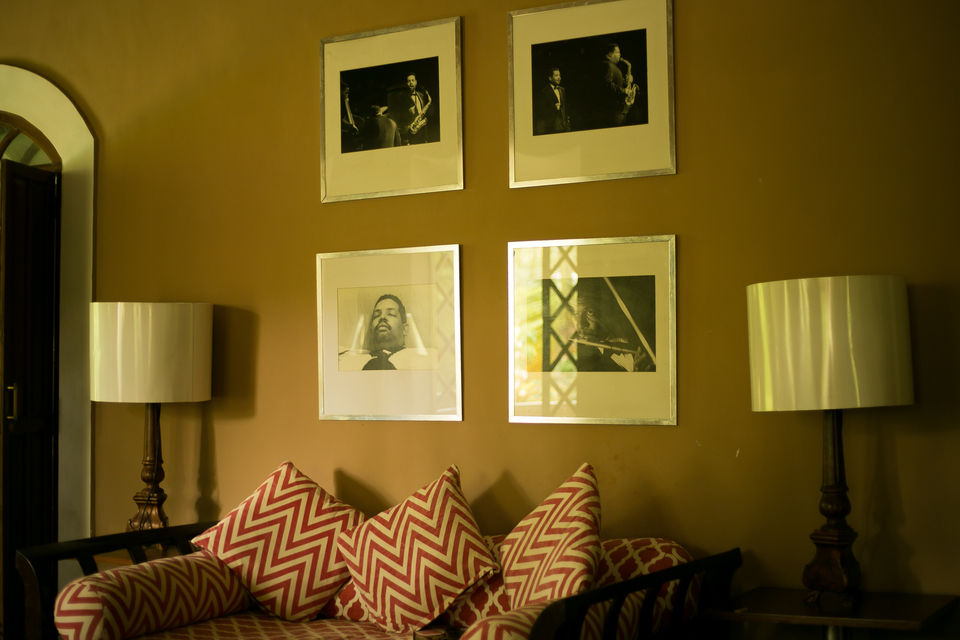 3 adorable dogs welcome you at the door. They are completely harmless and are the sweetest dogs ever! Vivenda is a 100-year-old property and every little thing is sourced to match the theme. The fans are all antique and are from Mumbai's chor bazaar. There are tons of books and it feels like all they want you to do is to take a book, chill in one of their barbershop chairs in the verandah and read em!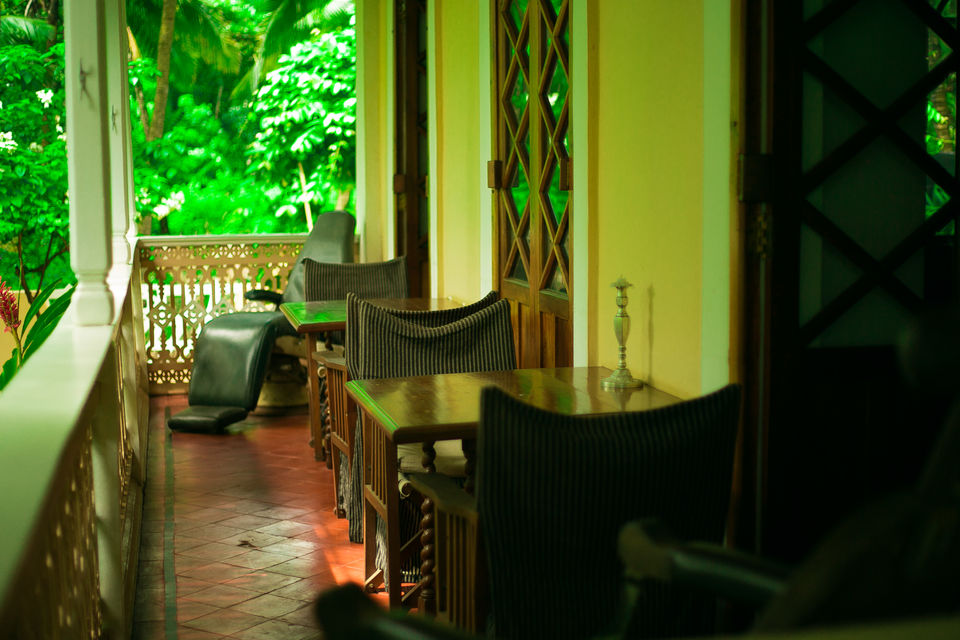 The pool has absolutely no chlorine. Swimming there is like swimming in a freshwater pond. If you aren't a big fan of the salty beach water, you must spend most of your time in this pool. Beautiful water and a gorgeous shape. We played and jumped into the water multiple times.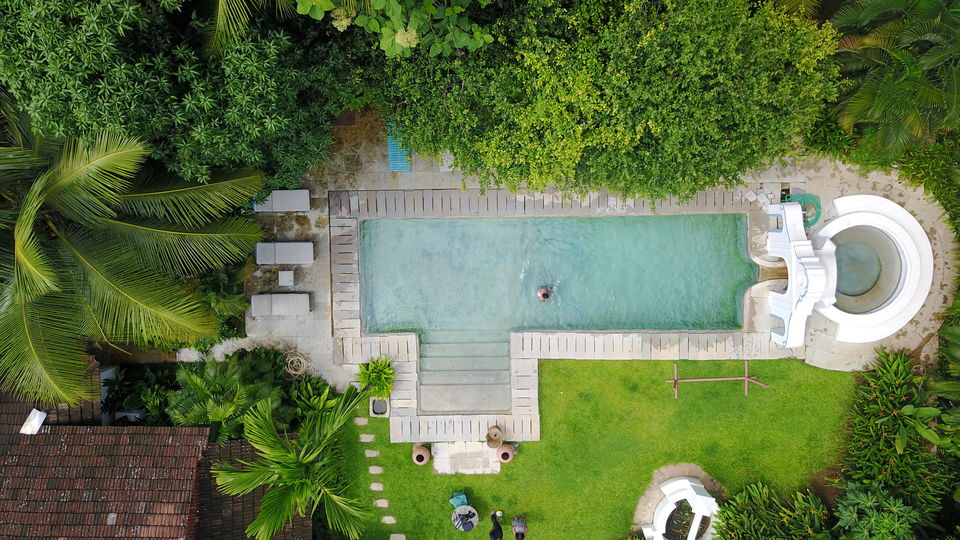 Every morning, everyone who stays in this boutique hotel has breakfast in the same table. We absolutely loved the conversations ranging from global warming to how adorable are the 3 dogs in Vivenda. The goan pau is so delicious that N and I have become fans of it! We also devoured some homemade jams, sulolios, fluffy omelets and freshly squeezed orange juices! Vivenda was a breakfast paradise!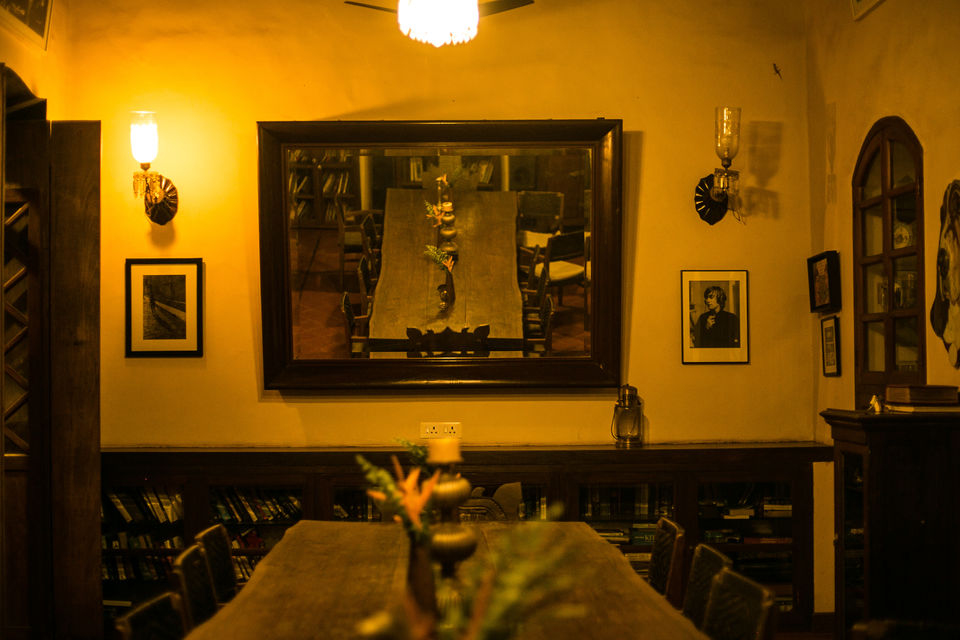 The room we stayed in was called konnagar. Each room in this place is named after a place Simon/Charlotte have visited and loved. Some of the other room names are Ooty, Darjeeling, Madras etc. Our room had a high ceiling and the cast iron bathtub was saved from the Royal Bombay Yacht Club. Told you it had a character!
The bar/reception is the hub of all activity. They've sourced products from a lorry back; the horn, the counter, etc. Everything about this part of the place is quirky. The sense of humor of Simon is unmistakable throughout! A nice mug of beer on a sunny goan day at this lorry back bar is to die for! Agree?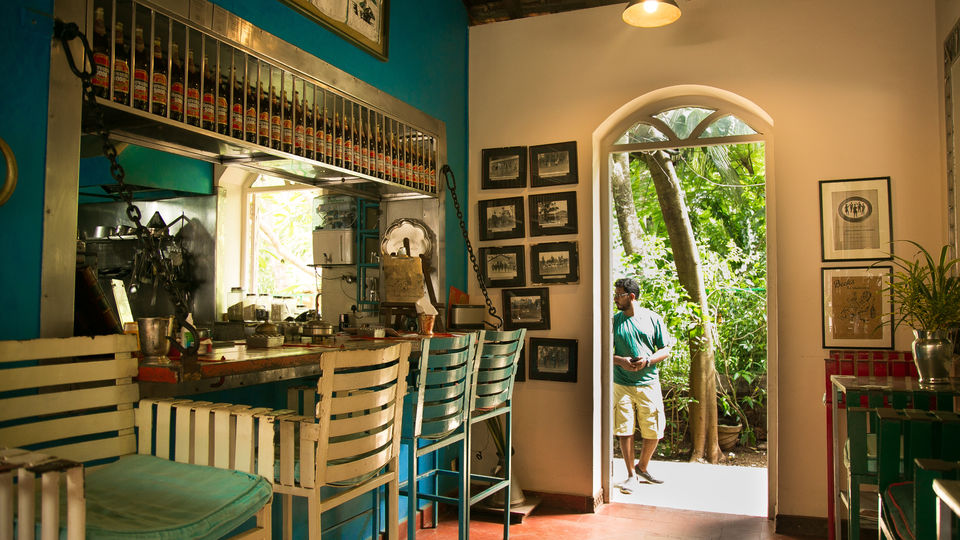 Exploring corners of Vivenda, reading their journal about the place. We sat on the lorry back bar and had their famous dry martini. Explored offbeat beaches and forts in south Goa. So guess what? we even happened to see the bioluminescence on a beach near vivenda. It was every bit of magical. Read about it here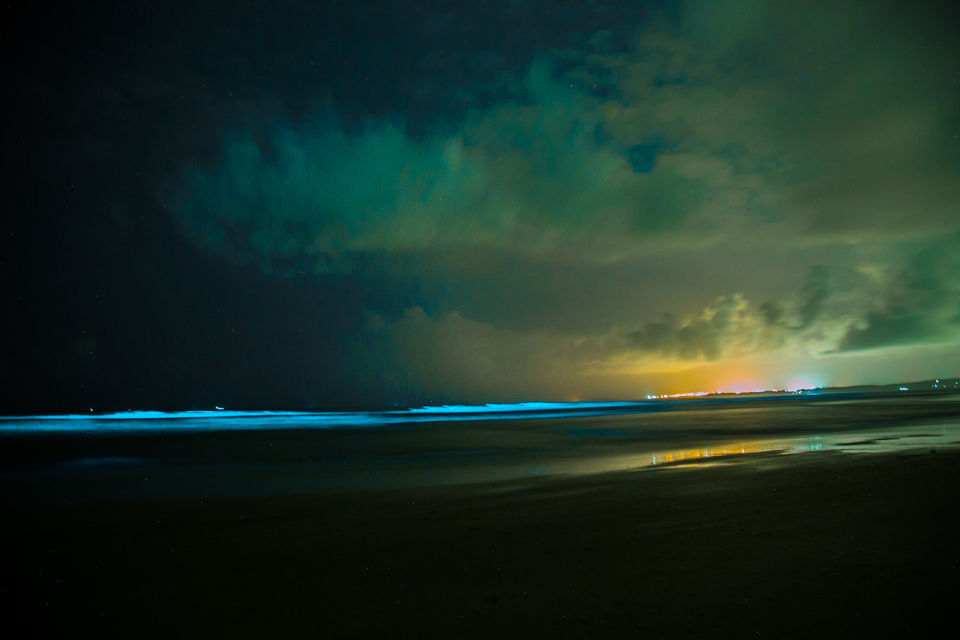 It wasn't crowded shacks, but just the empty beaches, It wasn't about some fire show but about magical bio-luminescence on the beach, It wasn't the breakfast in the most crowded and most 'famous' shack but a lovely breakfast by the pool, It's not the sound of a disco party but a beautiful church bells which is as good as therapy. It was about great food that's not prawns and fish :) Goa did surprise us.
Goa this time was clean. It was refreshing, it was green and nothing like I had hoped. Exploring the south Goa where most of the houses are still in the Portuguese style. It's even better when you stay in one.
Check out Vivenda Dos Palhacos here. The rooms start at Rs 4,700 during the monsoon and goes upto 16,250 during the festive season. Each room offers a different feel and are priced differently.
Do let us know if you manage to see the other side of goa, the one that will surprise you and welcome you with green open arms :)
Did you like this blog? Follow us at The Next Check-In and on Instagram