I'd been on my coastal Karnataka trip and after visiting Udupi Krishna temple we decided to head to Malpe beach and spend the evening at St. Mary's Island. Little did I know was this was one of the cleanest beach in South India and many people had compared it to the beaches in Andaman and Nicobar. 
How to reach St. Mary's Island?
To reach St Mary's Island one has to take a ferry ride from Malpe. The govt ferry services start from Malpe harbor. There is similar service offered by private but govt approved smaller motorboats at Malpe beach itself. They were charge Rs. 400 per head while the govt ferry is Rs. 300. I would suggest you to take the motor boats as the ferry is very slow and consumes a lot of time. Saving a little money and spending too much of time isn't a good idea. It takes close to 20 min to reach St. Mary's Island on motor boart and 45 - 1 hour on a ferry.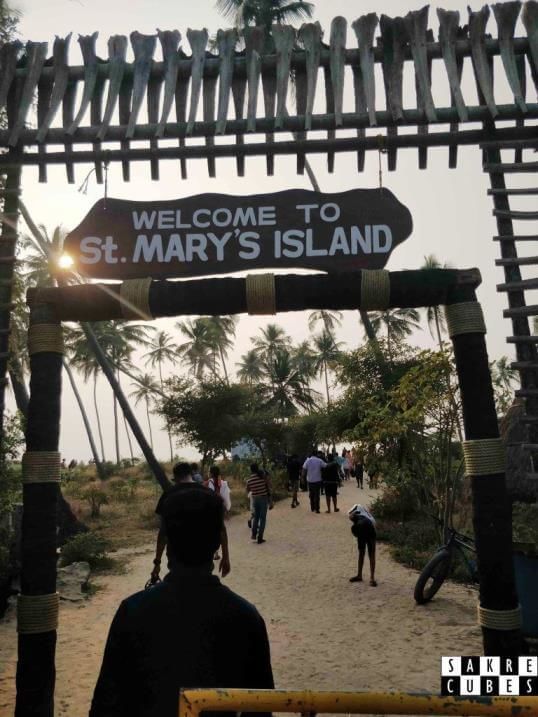 St Mary's Island
The first thing you will see is the crystal clear water and silver white sand. I wouldn't wonder if you were tempted to take a dip in the azure water but wait, have a look at the island first. The spectacular island is small in size but big in surprise. This beautiful island is lined with coconut trees and covered with a blue sky that provides a perfect picture for nature lovers.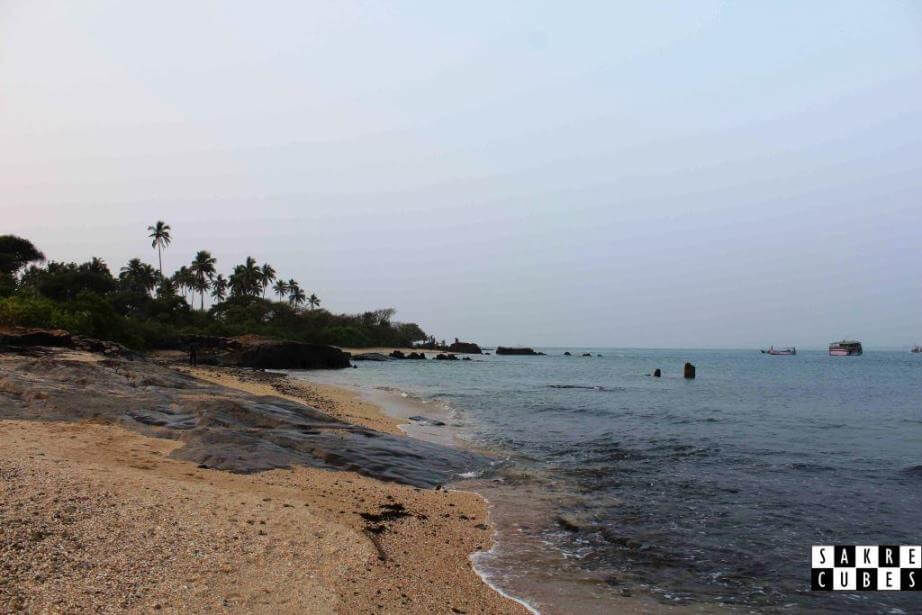 There are tall coconut trees on one side and hexagonal rocks on the other. The rocks are columnar basaltic lava formed by volcanic activity that may have taken millions of years ago. You can climb one of these rocks to fina a vantage point to enjoy the sunset. If you walk further across the headlands, you will reach the other side of the Island which is unknown to the tourists. It is an isolated stretch of white sand which you could claim as your own private beach.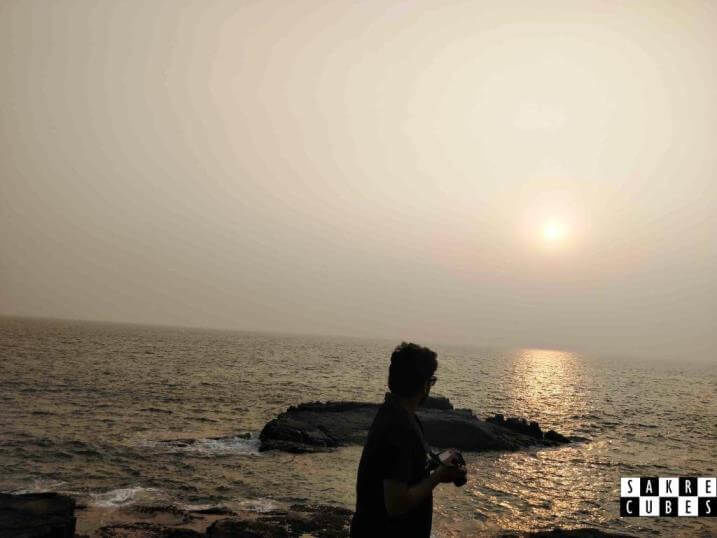 .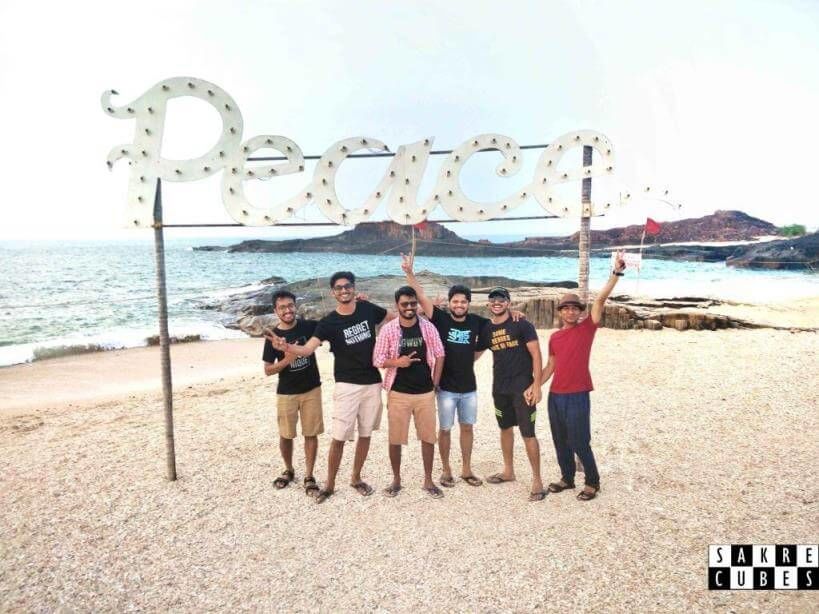 .
Remeber to return to the pickup point by 6 pm.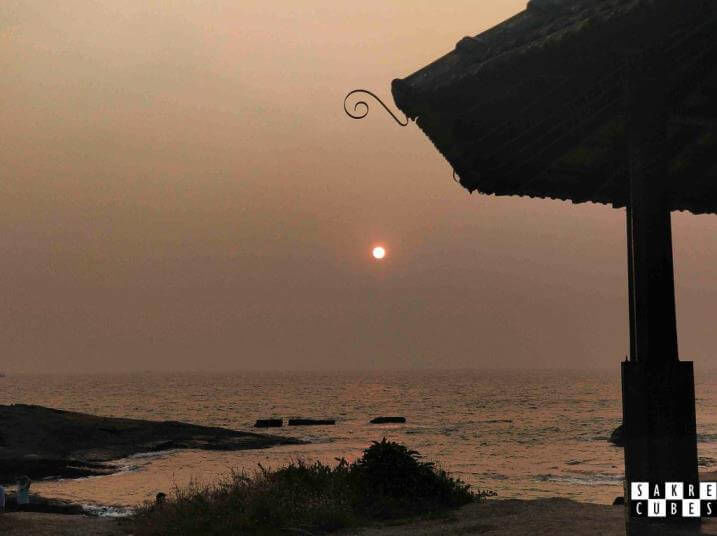 You can read the detailed post of my visit to beautiful St. Mary's Island on my blog