Every once in a while we come across a nook so cosy that we feel like curling up and never leaving. On a recent trip to Nainital with my sisters, I was lucky enough to come across one such corner. Perched on the edge of the magnificent Naini Lake is Cafe Lakeside. The tinkling wind chimes, twinkling fairy lights and wafting aromas seduced our senses and we couldn't help but walk up the stairs to explore further.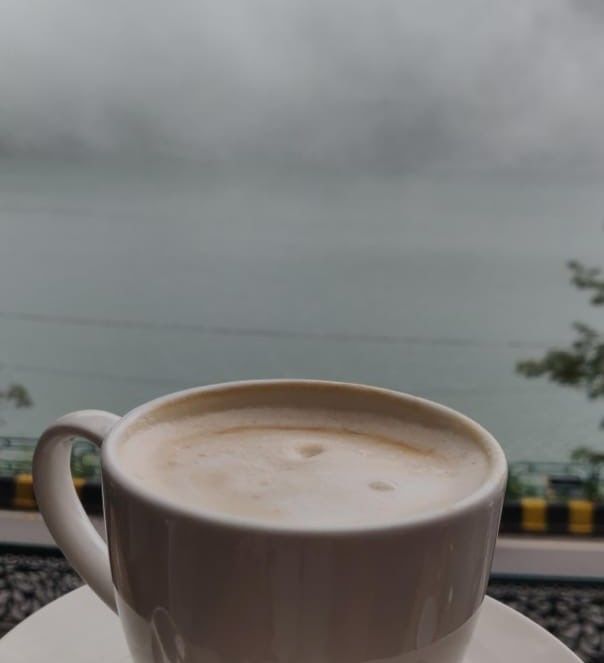 Nainital in October is rather pleasant but the evenings sure are chilly. The temperature drops to below 15 degrees Celcius and venturing out without a jacket is a mistake. Having committed that mistake, it felt heavenly to be welcomed into the cosy space that defines Cafe Lakeside. The wooden interiors, the plush sofas and gentle yellow lighting did wonders to stop our fingertips from turning blue.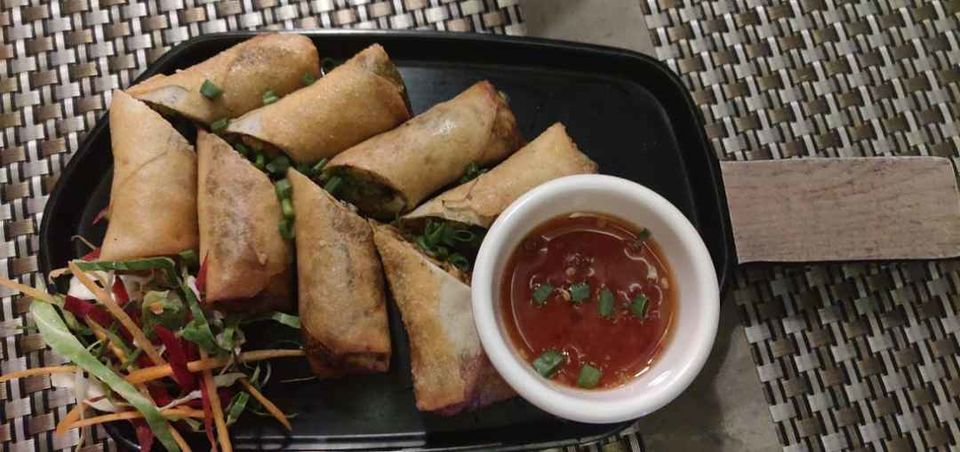 The menu at Cafe Lakeside is quite extensive. Whether you're in the mood for spicy Asian fare, comforting desi fare or an indulgent European spread, they have it all. My sisters and I decided to start with some sizzling spring rolls and boy, was that a good decision to make. The spring rolls were served steaming hot, crunchy on the outside and juicy on the inside, perfect start to a perfect meal.
After a whole day of sightseeing, naturally, we were feeling famished. We ordered the Grilled Fish With Lemon Butter Sauce and were pleasantly surprised with how tender the fish was and how flavourful the Lemon Butter Sauce was. A double thumbs up for this dish.
Now that our hunger had abated, we sat back to soak in the ambience. The music choice was intriguing – a mix of the 90s and 2000s English numbers that you've probably heard in college and not thought about much since then. The familiar tunes will have you humming along and will bring back fond memories. The decor is and helps build the atmosphere with plenty of slogans, bright posters and little knick-knacks, adding to the homely vibe.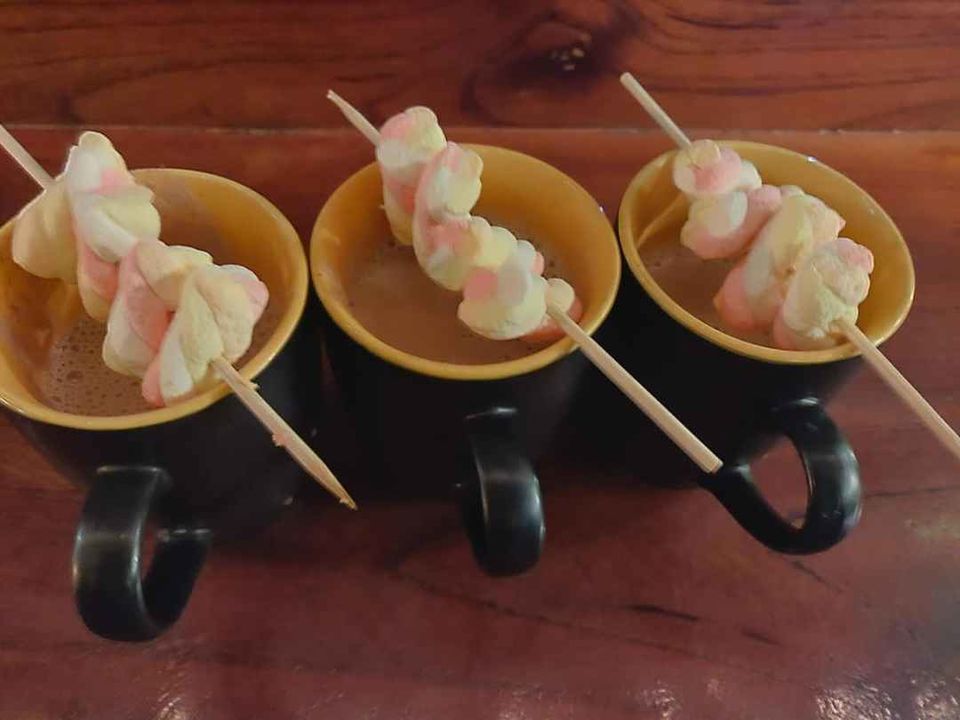 We decided to wind up our meal with some hot chocolate. Little did we know that our life was about to change. The generous portions of hot chocolate come in big mugs that are ideal to wrap in your hands and soak in the heat. Accompanying it are marshmallows, that are meant to be dipped into the hot chocolate. The familiar combination just became a hundred times more special when had in the lap of mountains, amidst the chilly breeze with a serene lake to look upon. The luxurious drink heated us to our bones with every sip and brought a content smile to all our faces. Truly, our day had been made.
There's no dearth of eating places in Nainital but none that match the quality of food at Cafe Lakeside. We enjoyed our meal so much that we were back for lunch the next day. This time, we were better prepared and came wearing our woollens, so we decided to sit outdoors, on cafe's stunning balcony. While sitting at the balcony, the view of Lake Naini is surreal. The cafe provides a 180 degree view of the lake where you see families paddling away with all their might and lovers holding hands on tiny boats.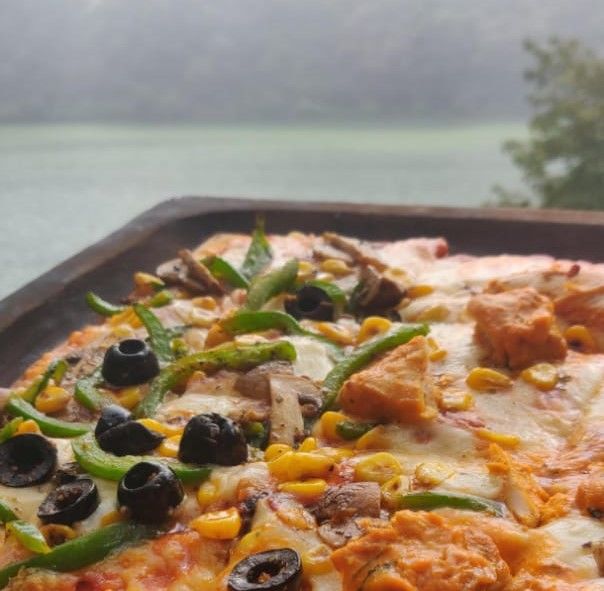 My sisters and I decided we were in the mood for pizzas but couldn't decide which one. Fret not, the restaurant staff came to our rescue and offered to make a half-and-half pizza! So yes, we managed to get the best of two pizzas on one plate, and damn, were they delicious1 The thin crust, smokey smell of a wood-fired oven, and generous toppings came together perfectly. A straight route to foodgasm indeed!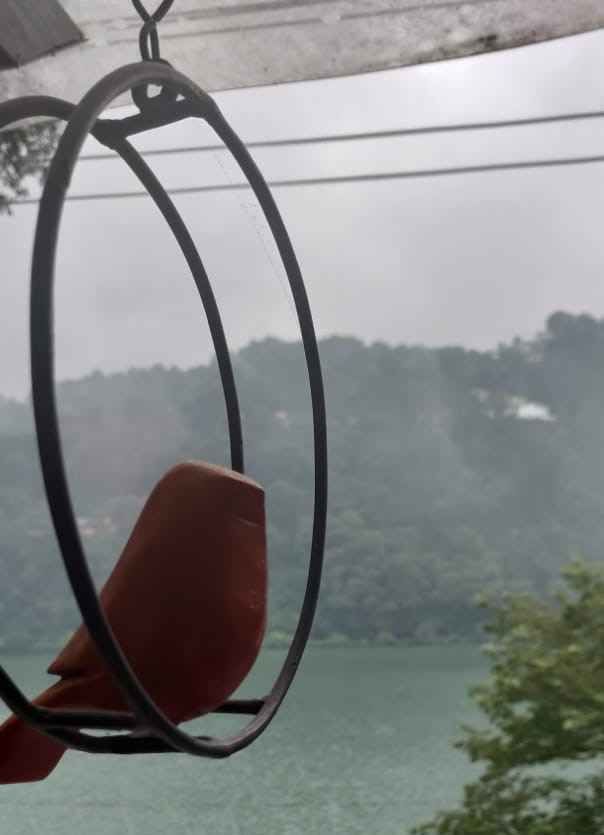 There are some places that stay with you long after you've left them. Places that always remind you of a happy time. Places that you'll give an arm and a leg to return to. For me, Cafe Lakeside was one of them. I know that whenever I think of it, it'll bring a smile to my face. Whenever I return to Nainital, I'll drop by. It's not just about the food or the view or the ambience. All three come together in such harmony that staying away becomes difficult. If you're in and around Nainital, make a pitstop here. Trust me, you won't regret it!
Cost for two: Rs 1,000
Get travel inspiration from us daily! Save our number and send a Whatsapp message on 9599147110 to begin!
Think we missed out on something? Tell us about it in the comments below. Or write about it here on Tripoto and earn Tripoto Credits!